Do you want to visit Guatemala? Good for you!
There's a lot of incredible natural beauty and history to discover here. You'll find yourself in a wonderland of archeological sites and steamy jungles, from colonial buildings in Antigua to the historic Mayan ruins of Tikal. It's truly one of the best places in South America.
However, Guatemala hasn't always been considered the safest country in Central America. So it's only logical that you would ask yourself "Is Guatemala safe for tourists?"
This guide to safety in Guatemala is just for you. It's got everything you need to know about traveling safely to this amazing country, and more.
Why Visit Guatemala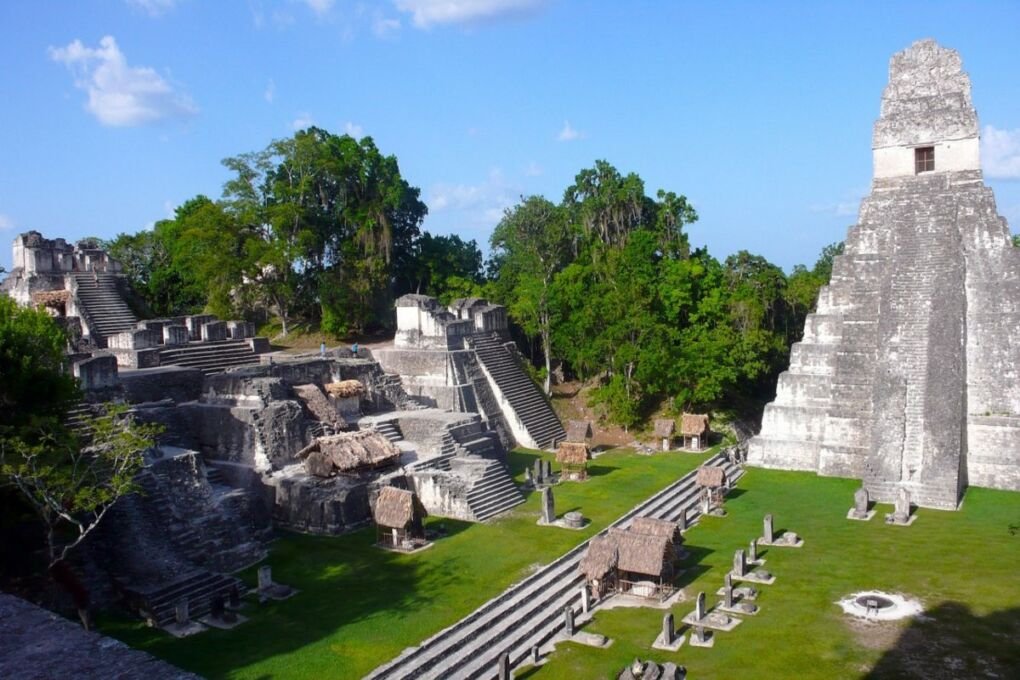 Guatemala has one of the most impressive remains of the Mayan civilization, such as the fortresses of Yax Mutal, located in the northern rainforests of the country. Moreover, this ancient city served as the capital of the conquered country. Experts estimate that the ruins date back to the fourth century BC.
If you want to experience something more festive, Guatemala has several celebrations honoring saints and the Mayans. You can attend Maximon, a multicultural fiesta, or Semana Santa in Antigua, the largest and probably the most magical festival in the world.
A trip is nothing without good food and many people believe that Guatemalan cuisine is the best in all of Central America. The fusion of Mayan and Spanish cultures results in unique and tasty meals. Popular Guatemalan dishes include chicken pepian, pupusas, kak'ik, empanadas, hilachas, and rellenitos. Plus, you can try all these dishes and more at a fair price.
Is Guatemala Dangerous?
Guatemala unfortunately has a major problem with crime and violence, but much of it is concentrated in a few places, especially in the larger cities. Poverty, gang activity, and drug trafficking are also part of the country's harsh past.
Many of these crimes aren't directed at tourists – a fact that many news outlets gloss over. As a tourist, you'll probably have to worry about petty theft.
More serious crimes usually occur in bigger cities like Guatemala City and Quetzaltenango. If you want a truly safe and relaxing experience, you should head to the smaller rural areas where safety rates are higher.
Dangerous Areas in Guatemala
Guatemala City
Guatemala City is the capital of the country and the largest city in Central America.
Unfortunately, it is unsafe and violent crime increased in 2020, boosting the crime index to 64/100. The two most common crimes currently being committed locally appear to be corruption and bribery.
Although most violent crimes are committed by neighborhood gangs, they're often indiscriminate and can happen in tourist areas as well. But don't worry, most visitors to Guatemala have a trouble-free trip despite the country's high crime rate.
San Marcos
San Marcos is a stunning town on Lake Atitlan. Despite its beauty, its proximity to the Mexican border could be its undoing. The US Embassy in Guatemala has stated that San Marcos is a no-go zone. Many communities have no police, and neighborhood cops may not have the capacity to deal with all the crimes.
You should generally avoid going here, but if you must, stay away from the main highways. These locations are very hard to get to without encountering some type of criminality.
Is it Safe to Live in Guatemala?
Living in Guatemala is much riskier than traveling there as a tourist. This is because you're constantly exposed to the same risks and seasonal natural disasters like hurricanes.
The longer you stay, the more likely you're to become a victim of a crime or natural disaster. Once you get used to it, it's easy to become careless and leave yourself vulnerable.
Is it safe to live in Guatemala? Short answer: clearly not. Dealing with security risks is unsustainable and unpleasant in the long run.
Safe Areas in Guatemala
Zone 1
Zone 1 is Guatemala City's historic center, and it's a great site for a walk to learn more about the neighborhood and the country in general. Here you will find both the National Palace and the Metropolitan Cathedral of Santiago of Guatemala, the city's largest cathedral. You don't have to be concerned about security because there are numerous police officers.
You'll find a security guard at every entrance of a store or café. All important buildings and monuments are guarded by local police. Nevertheless, pickpockets will do their best, because this is a famous tourist attraction. Therefore, you need to take extra good care of your belongings.
Antigua
Antigua was the country's capital during colonial times until it was destroyed by a severe earthquake in 1744. It's a little town in southern Guatemala with a gorgeous landscape and modest living costs.
It's one of Guatemala's safer cities, with a safety rating of 52 out of 100 and a crime index of 49 out of 100, making it popular with tourists and retirees looking for a peaceful haven. The city also has a growing expat community and digital nomads flock here for the great atmosphere and beautiful co-working spaces.
Chiquimula
Chiquimula, in southeastern Guatemala, is situated on the San José River. This lovely city is one of Guatemala's safest, especially for tourists. Crime in Chiquimula is quite rare as the area has a safety rating of 69. Muggings, robberies, and vandalism are unusual and most visitors feel safe while they are there, and hopefully, you will too.
People here generally don't worry about becoming a victim of a violent crime, being robbed, or being assaulted. Thanks to the safety measures in place, the crime rate has been relatively stable over the last three years. Walking alone is usually safe throughout the day and at night but of course, when visiting abroad, you should always be cautious.
Warnings & Dangers in Guatemala
Although the country hasn't always had the best reputation for safety, traveling to Guatemala is generally safe. Of course, crimes such as petty theft and robbery of tourists do occur, but keep in mind that most violent crimes in Guatemala are committed by gangs. You're unlikely to get involved in anything unless you get into a particularly stupid drug situation.
But to be perfectly frank, there are indeed safety concerns in Guatemala. However, as a visitor, you're probably well aware of what to look out for and what not to do. You can be safe by staying in tourist areas and following some of the safety tips listed below.
Overall Travel Risk (6/10)
Pickpocketing
Pickpocketing is common in places like Antigua. Markets, public transportation, and parades draw crowds that are easy prey for pickpockets. Risks increase during Holy Week when the vibrant religious traditions from colonial-era Catholic churches spill out onto the cobblestone streets. These then reach a glorious climax the week before Easter.
Travelers have reported having several bags surreptitiously snatched from them in well-known markets. Others described being robbed in the Solola market even though they had their pockets buttoned. What's the best way to avoid becoming a victim? When you travel, always keep your valuables close by or don't take expensive goods with you.
ATM Scam
In Guatemala, crimes such as account fishing and bank card fraud happen quite often. Travelers have reported discovering unauthorized debits from their accounts after using ATMs. ATMs in grocery stores have also been the target of such fraud.
Credit card cloning is also frequently reported in Guatemala City. Use cash whenever possible, and carry only as much local money as you expect to need for the day on you. Always keep your valuables in the hotel or hostel safe, if one is available. If you notice any suspicious transactions on your account, you should inform your bank immediately.
Car Crime
Although it seems like a safe place to keep your valuables, there are quite a few car break-ins in Guatemala. You might experience this at places such as gas stations and have your laptop, money, and credit cards stolen.
Such incidents are especially common in Guatemala City, but you should always be careful when leaving your valuables unattended in your car in any city. Always hide your valuables or take only those you really need and leave the rest at your hotel.
Armed Robbery
Although many visitors to Guatemala don't often encounter theft or robbery, beware of places where armed robbery occasionally occurs. Guns, knives, and even bombs can pose a threat in this case. Zones 1, 3, 6, 18, and 21 in Guatemala City are considered high-crime areas.
Other tourists have reported being robbed on hiking trails throughout the country or while climbing the Volcan de Agua volcano. Shuttles and tourist buses are regularly robbed at gunpoint. These incidents often occur when the car is in the wrong area at the wrong time or when the driver and thieves are working together.
Tips for Staying Safe in Guatemala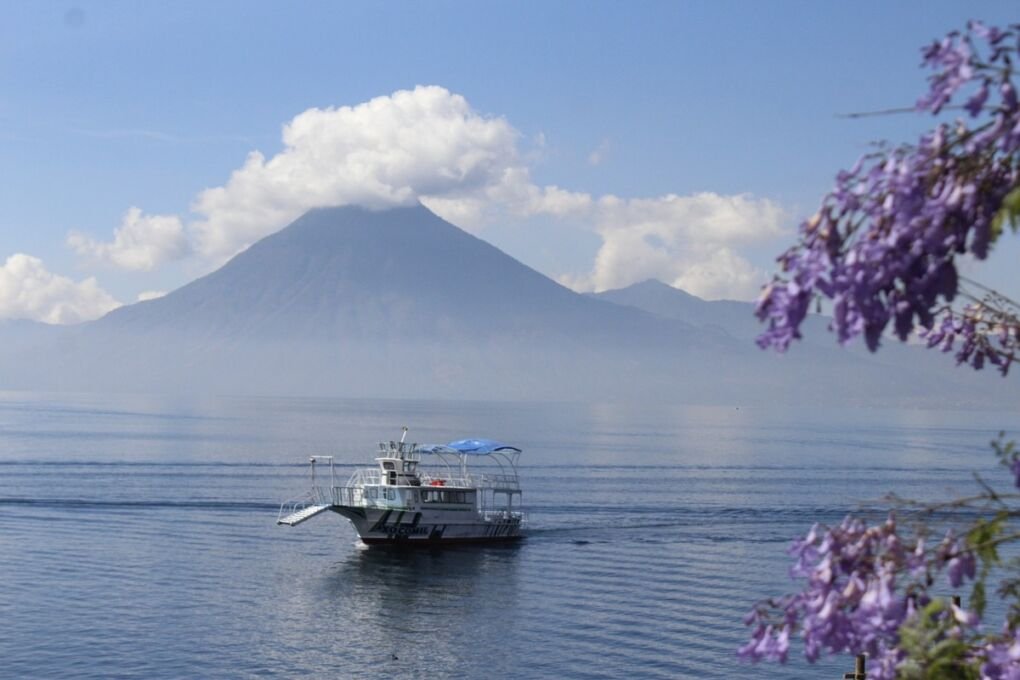 Don't let the media scare you away from visiting Guatemala, because chances are you'll be safe, especially if you take the right precautions. Here are some of the best safety tips to keep in mind:
Be a chameleon: That doesn't mean you should tan and dye your hair black or dark brown to be safe in Guatemala. Simply pay attention to the local customs and how they do things. When you look around, do you see people wearing dazzling, expensive-looking necklaces and diamond rings? No? Then you shouldn't either.
Flip your backpack: In a crowded area, it's possible for someone to steal something from your backpack without your knowledge. Put your backpack on your front, not your back, to reduce the chance of this happening.
Learn a few Spanish terms: If you understand the basics of a language, you can converse with native speakers and gain insight into your surroundings. You don't need to be fluent in the language; all you need to know are a few basic Spanish words. Phrases like "hola, cómo estás" (hello, how are you?) will come in handy and will impress the locals.
Beware of stray dogs: Guatemala has thousands of stray dogs. As adorable as they appear, many of them carry contagious diseases like rabies, and it's not worth finding out which ones. While many of them are really friendly, resist the impulse to pet them. You don't know these animals, and you have no idea about their disposition or whether they'll bite or scratch you.
Is Guatemala Safe | Frequently Asked Questions
Is Guatemala Safe for Female Travelers?
If you're traveling or backpacking in Guatemala, you should follow your instincts and common sense. As in most other countries, female tourists are particularly vulnerable.
This doesn't mean you can't visit Guatemala on your own, because you absolutely can. You just need to keep a cool head and avoid dangerous areas and stay aware of your surroundings, which is crucial in unfamiliar areas. Remember, personal safety should always be a top priority while traveling.
What Should be Avoided in Guatemala?
Due to high crime rates and armed robberies in busy places such as bus or train stations, you should avoid traveling by public transportation in Guatemala.
Call a cab from an established company rather than hailing one on the street. Also, avoid looking like a tourist. This will attract attention, especially from unscrupulous people.
Is Travel Insurance Necessary for Guatemala?
It's highly advisable for visitors to this vibrant country to protect their travel from costly interruptions. Although travel insurance isn't required for entry into Guatemala, it can be very helpful if something goes wrong while you're here. Whether it's a medical emergency or a trip cancellation, having travel insurance can provide peace of mind.
Is Guatemala Safe for Families?
Yes, families can travel safely in Guatemala. Even better, Guatemalan culture values young people. This country offers plenty of adventure for both children and adults. Guatemala is also ideal for bright and curious children.
However, it might be difficult to travel with toddlers. They might not enjoy themselves if they aren't interested in the scenery or the history. Exploring child-friendly attractions like interactive museums and nature parks can make the trip enjoyable for everyone.