If you're considering going to Italy, you've probably given a lot of thought to questions like, "Is Italy safe for tourists?"
It's a fair question, given the ongoing terror threats in Europe, Italy's notorious reputation for organized crime, its vulnerability to natural disasters, and much more. Although Italy is generally considered a safe country, there are some cities and places you shouldn't visit or where you should take some simple safety measures.
In this article, you'll learn more about the safety situation in Italy and what measures you should take to enjoy your summer in Italy. ultimate Italiano experience.
Why Visit Italy?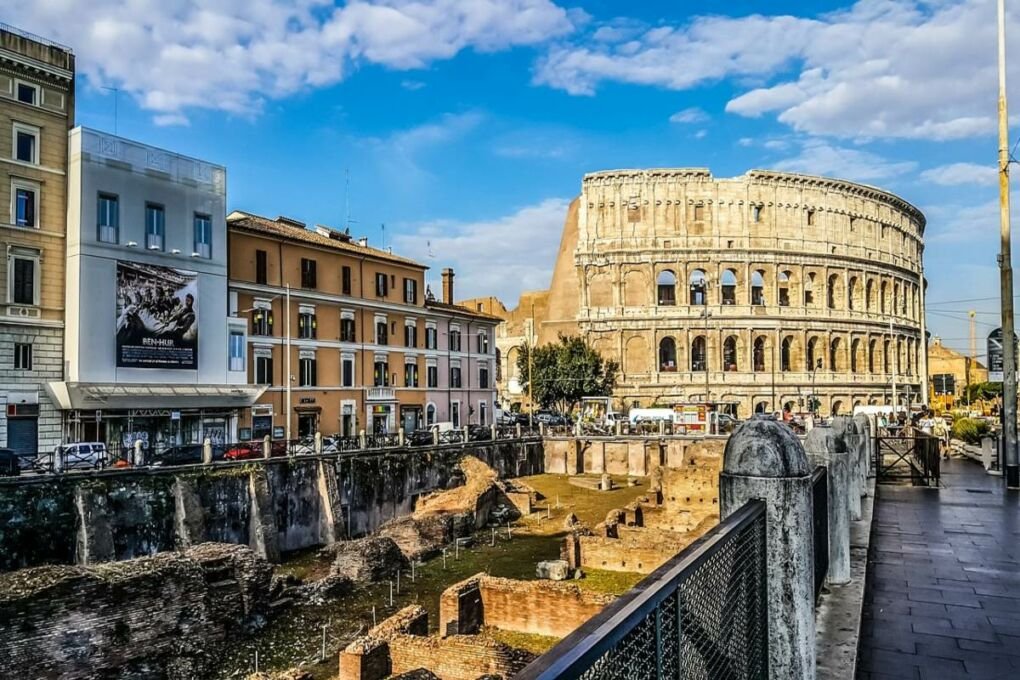 Even if you don't plan to take a historical tour here, there are some places you can't pass by. These include, of course, the Roman Forum and the four-story circular amphitheater, the Colosseum.
Have you ever seen the sheer size and construction of this massive structure? This shows the power and engineering prowess of the Roman Empire. However, there's more to Italy than these beautiful buildings.
In fact, Italia is a wonderful destination because of its natural beauty. Just think of the UNESCO World Heritage Site, the Dolomites in northern Italy. In these magnificent mountains with their eighteen glorious peaks, there is no better place for hiking, horseback riding, or skiing.
Is Italy Dangerous?
You'll be glad to hear that Italy is indeed safe.
Italy has frighteningly effective security measures in place, much more secure than Big Brother. This may seem a bit much, but nothing goes unnoticed or unreported in the neighborhood, and your every move is tracked.
It has surveillance systems that work in cities, towns, villages, and everywhere else! So if you step out of line, you'll be caught and held accountable. The good news is that thanks to this system, you can travel to Italy without worrying because it makes Italy one of the safest countries in the world.
Dangerous Areas in Italy
Catania
This is the second-largest city in Sicily (Italy's largest island), has a population of about 298,762, and has a rich history.
Due to its location at the foot of Mount Etna, it attracts about one million visitors every year. Catania has a crime rate of 44 per 100,000 inhabitants but most crimes are non-violent, such as prostitution, pickpocketing, and petty theft.
Motorists are also frequently attacked and robbed by scooters and motorcycles in the region, usually at gunpoint. So if you visit this part of the city, be especially careful when walking through markets or waiting for trains.
Bologna
Bologna is the ultimate paradise for foodies. The food here is so good that locals call the area "La Grassa" (the fat one).
It's also home to the oldest college in the world (the College of Bologna, founded in 1088). Unfortunately, the Bolognese who live here have every reason to worry about their safety as the crime rate is 68 per 100,000 inhabitants.
Most disturbing is the high number of sexual assaults, which is unusually high in Italy. Last year, there were 17 sexual assaults per 100,000 inhabitants in Bologna.
With that said, Bologna is one of the most dangerous cities in Italy because of the high number of armed robberies and aggravated assaults.
Is It Safe to Live in Italy?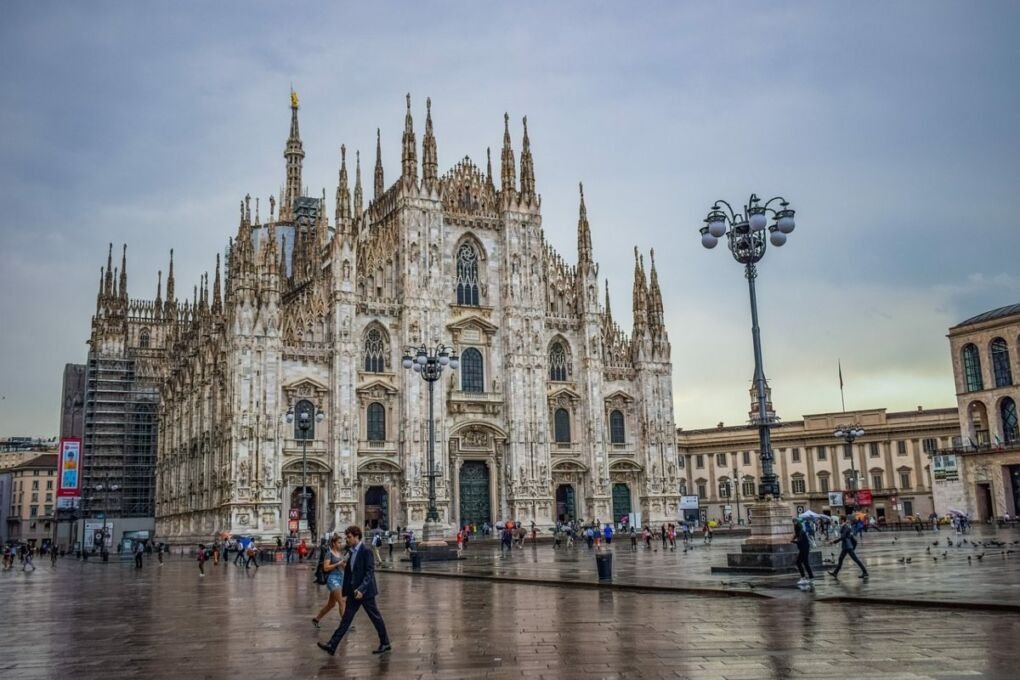 Italy ranks 32nd in the world in terms of social security, safety, continual wars, and militarization, according to the Global Peace Index. This puts it far ahead of major destinations like the United Kingdom and the United States.
This means that expats and visitors in Italy feel extremely safe as the country has a very low rate of violent crime. As a pedestrian-friendly destination, you'll be relieved to learn that walking around small villages and even big cities after dark is safe.
Pickpocketing and fraud are nevertheless frequent in the country's most prominent tourist attractions, as they're usually unfamiliar with the environment and don't speak the language.
Safe Cities in Italy
Milan
Oh Milan, the fashion capital of the world. It's easy to understand why Milan is one of the most visited cities in the world because it has it all: trendy high society, culture, world-class educational institutions, tremendous economic opportunities, and an incredible international scene.
With a population of nearly eight million people, it's amazing that a city this size is one of the safest on the list. Milan has a safety rating of 77/100 in the Safe Cities Index, with pickpocketing being the most common crime. Still, you should be as careful as you'd be anywhere.
Verona
If you're thinking of vacationing in Italy, try to visit Verona.
It is considered one of the most romantic cities in Italy, thanks in part to Shakespeare's Romeo and Juliet. Located in northern Italy on the Adige River, it's like a miniature Rome because of its impressive Roman sites.
The Arena di Verona, for example, was built in the first century and is a miniature version of the Colosseum in Rome. However, it's much more impressive because it's better preserved and less crowded.
As for safety, Verona is a safe city with a low violent crime rate, but be on the lookout for con artists and pickpockets.
Florence
Firenze, or Florence, is the capital of Tuscany.
When one thinks of Florence, the first things that come to mind are art, architecture, and museums. Not to mention the numerous churches and buildings in the city that house masterpieces by the best artists in the world, such as Michelangelo and Donatello.
Florence is slightly less safe than Milan, with a safety index rating of 70/100, yet the two cities frequently compete for a higher degree of safety each year.
Tourists are the most targeted by scam artists, pickpockets, and purse snatchers. This is because there are so many tourists visiting the city for the culture, food, museums, architecture, and nightlife. While Florence is still extremely safe, it is a huge city, so use caution in certain situations.
Warnings & Dangers in Italy
Italy is a largely safe destination, and violent crime is rare. Nevertheless, you should take the same steps you would in any other country to avoid becoming a victim of theft, pickpocketing, or purse snatching.
Also, be warned that street crime is common in Italy, and travelers should be wary of pickpockets and other tourist scams, especially in major cities.
If you've seen the "Godfather" trilogy, you may be asking yourself another question, "What about the Mafia?" Turf wars are more important to the mafia than tourists. You don't have to be afraid as long as you don't distribute drugs or get involved in any shady deals during your vacation.
Overall Travel Risk (3/10)
Italy should be on your travel itinerary because it is essentially the origin of Western civilization (due to the Romans) and has a staggering number of World Heritage Sites.
Additionally, it's a safe country. But with a load of tourists, crime usually isn't that far behind. Although violent crime may not be prevalent, pickpocketing and other similar crimes are rather popular.
Clearly having its roots in Italy, organized crime is still a problem today, and has persisted for ages. In Italy, there are five major mafia organizations that are extremely active and well-known. Tourists are mostly unaffected; however, certain factors such as which neighborhoods you visit, may have an effect on your trip.
Nature can also be unsettling as earthquakes and volcanic eruptions happen in this country. Skiers should be aware of avalanches, while on the other end of the spectrum, summertime can see forest fires.
Pickpocketing
While walking around the beautiful streets of Italy, watch out for pickpockets. This, along with purse snatching, aren't uncommon in popular tourist areas such as Florence and Venice. Keep an eye on your belongings and leave expensive watches and jewelry at home.
Be careful when riding the Circumvesuviana train between Sorrento and Naples. Beggars and thieves are common on this route, and trains sometimes have standing room only, making petty theft easy.
Natural Disasters
Natural disasters are uncommon in Italy, but they do occur and can be dangerous. Mount Etna in Sicily, Mount Vesuvius near Naples, and Stromboli on the island of Stromboli are the three largest active volcanoes in the country, and eruptions can upset travel plans.
Also, Venice is prone to flooding, especially in the early winter months from November to December, when it rains heavily and the lagoon swells at high tide. Low-lying places in Venice, such as St. Mark's Square, are often flooded during this time, so keep this in mind while planning your winter trip to Italy.
Beggars Scam
Beggars are a common problem throughout Italy, especially among elderly women who may have small children with them. In the vast majority of cases, they're part of a huge network of beggars and are exploited – very little money goes to the individual beggars.
The babies are often drugged to take advantage of tourists' guilt, and the beggars can become hostile if you approach them but don't give them money. If you want to donate to charity in Italy, do your homework before you go and donate only to trusted organizations.
Fashion Scams
Watch out for scams targeting tourists, especially in popular tourist spots. Locals in these areas often try to sell fake leather goods and knock off "designer" products. If you're already in the fashion mecca, why wouldn't you want to go for the real thing?
It's important to be cautious about what you buy because if you're caught purchasing counterfeit items, you could face hefty fines amounting to thousands of euros.
So, always stay vigilant and double-check the authenticity of the products you're interested in. Don't let the excitement of shopping turn into a costly mistake.
Tips for Staying Safe in Italy
Italy is generally a safe country. But like any popular country, it has its fair share of crimes and scams to watch out for. Here are a few tips to keep in mind when visiting Italy:
Don't be a show-off: When you leave the hotel wearing a Rolex or other valuable jewelry, you're a dead giveaway to a burglar. Leave the pricey items at home, and avoid wearing accessories that make you appear wealthy enough to steal from.
Always be aware of your surroundings: This should be your rule of thumb anywhere, but especially when traveling abroad.
Be extra cautious in crowded markets and on public transportation: Pickpockets are more common in congested areas. You expect to sense someone attempting to steal your wallet, but you won't and you won't realize it's gone until it's too late.
Make it difficult to snatch your purse: Make your travel bag a little cross-body purse, or (at the very least) make sure your shoulder isn't directly across the street.
Is Italy Safe? | Frequently Asked Questions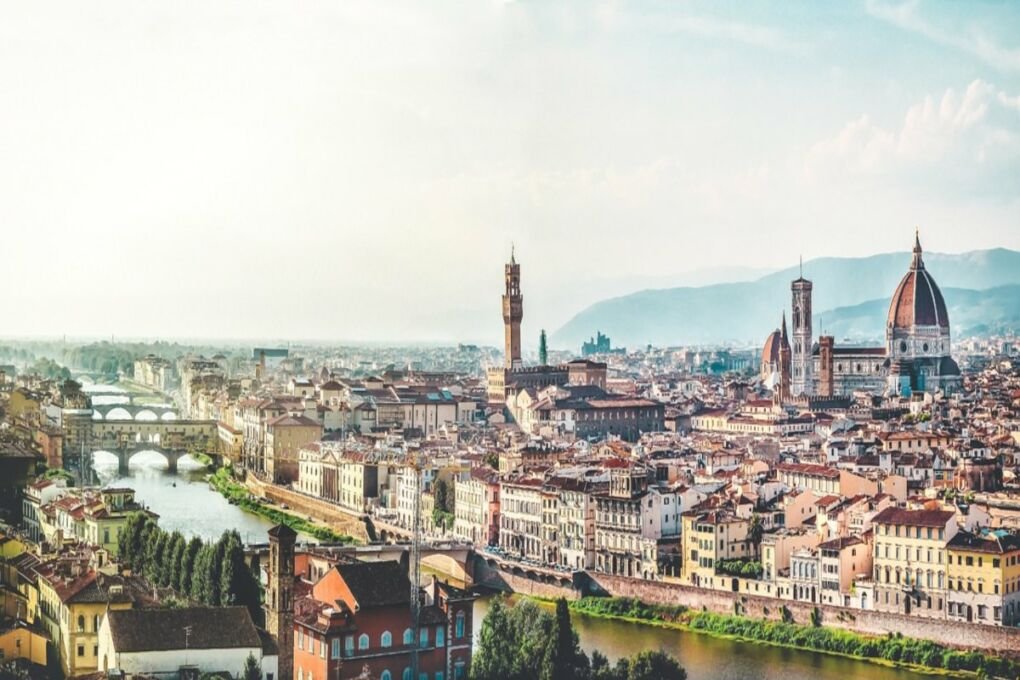 Is Italy Safe for Female Travelers?
For solo travelers visiting Italy, the usual safety precautions apply. When walking at night, stick to well-lit, high-traffic areas, and when using ride-sharing services in Rome and Milan, beware of fake cabs.
In Bologna, Florence, and Milan, women may attract unwelcome attention and come-ons from local men by saying ciao bella (hello, beautiful) to get a response. Ignoring them and walking away usually ends the pick-up.
Is Italy Tourist-Friendly?
If you read Italy reviews, you will notice that Italians are either exceedingly nice and helpful or the polar opposite. There is always the potential of meeting the local curmudgeon everywhere you go, but in general, Italians are only unpleasant to individuals who have insulted them.
Just remember to be respectful of local customs and to express gratitude for the services offered to you. It would also be beneficial to learn a few basic Italian phrases.
Should You Carry Your Passport Everywhere in Italy?
You may be afraid to carry your passport in public for a variety of reasons. No matter where you are, there is always the possibility of losing it or being robbed. To stay on the safe side, make a copy of your passport and carry it with you. It could save you thousands of dollars in bills and a disastrous situation.
Is Italy Expensive?
Italy is widely regarded as an expensive tourist destination. Larger cities, such as Rome and Milan, might be particularly expensive compared to other parts of Europe. Budget hotels can be expensive, with nightly rates starting at €60 ($67) or more.
However, there are ways to save money while exploring Italy by staying outside of large towns and taking advantage of any discounts available at tourist attractions.