Jordan is a beautiful Middle Eastern sanctuary nestled in South West Asia. This Arab country is a delightful fusion of history and culture. Whether you're a travel novice or fundi, brushing up on this international traveler checklist is a good idea.
Jordan's landscape is a kaleidoscope of beauty and diversity. It is teeming with religious history, enjoying a host of biblical kingdoms and holy sites. To complete the picture, Jordan houses six UNESCO World Heritage sites within its borders.
The jewel in Jordan's crown is the ancient city of Petra, which is one of the Wonders of The World. The rose-red city is an awe-inspiring example of multiple styles of architecture.
Jordanians emanate genuine Arab hospitality, welcoming newcomers into their midst, ever ready to feed you Mansaf, the country's divinely fragrant signature dish.
Despite being surrounded by conflict in neighboring countries, Jordan will give you a serene yet exciting experience.
Why Visit Jordan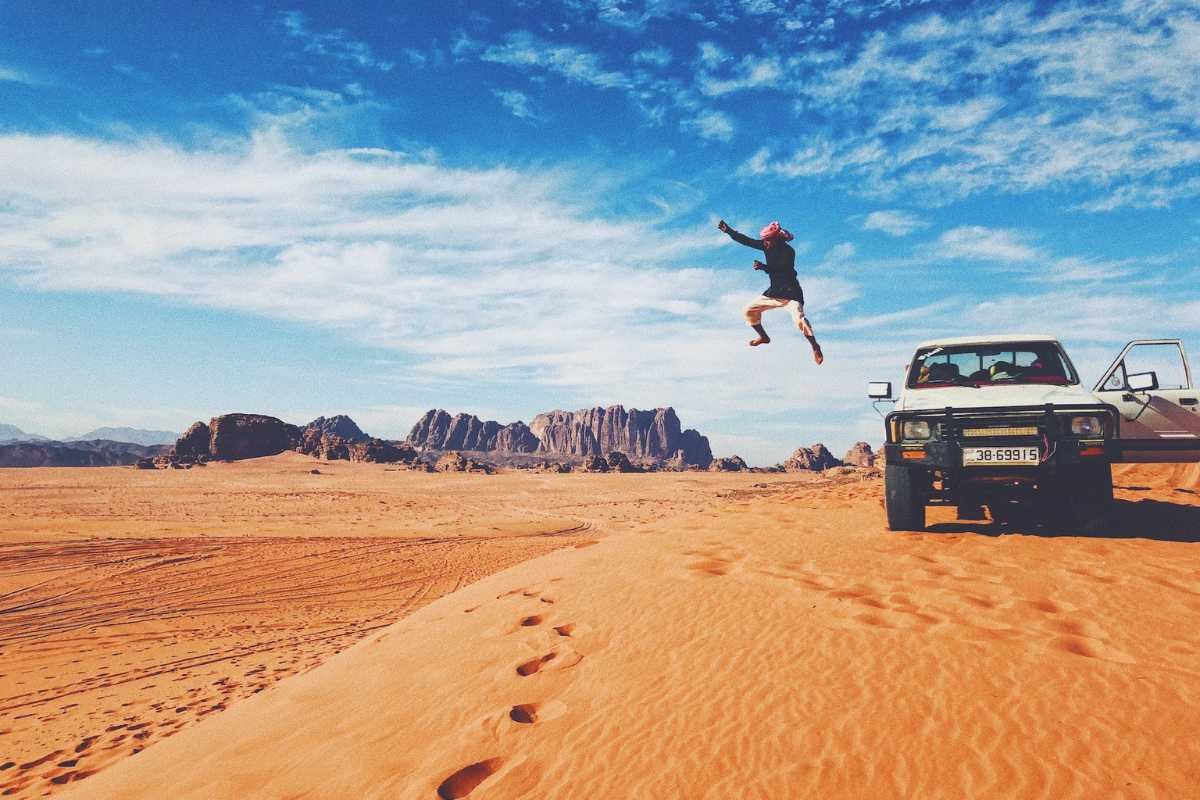 There's no shortage of memorable adventures in Jordan. From the marvelous architecture to the enlightening holy sites to the delectable cuisine, you will always have tons of escapades lined up.
There are splendid activities in diverse settings. Take a dip in the famed Dead Sea and discover whether the hype is real. Embark on snorkeling and diving tours or sprawl on the unique Red Sea beaches in Aqaba.
Visit the fantastic wildlife parks or be stunned by the historical Roman ruins in Jerash and Petra. The Arab forts and castles will absolutely intrigue you. Ascend Mount Nebo and stand in the shoes of Prophet Moses to be inspired by the panoramic views of the promised land.
Is Jordan Dangerous?
According to the Global Peace Index, Jordan is considered the fourth safest country in the region. It has steadily climbed the list over the last few years to place 62nd worldwide.
Jordan's crime rate statistics are low compared to the rest of the Middle East, and the government has positioned extra security measures to ensure travelers are as safe as possible. Most public attractions and accommodations boast visible security and safety devices like cameras and metal detectors to prevent disturbances.
Jordan is in a seismic zone, which causes frequent tremors and low-intensity earthquakes. Thankfully, they are often not severe enough to cause significant damage. Flash flooding, landslides, rockfalls, and heavy snowfall also crop up but aren't a cause for serious concern.
Dangerous Areas in Jordan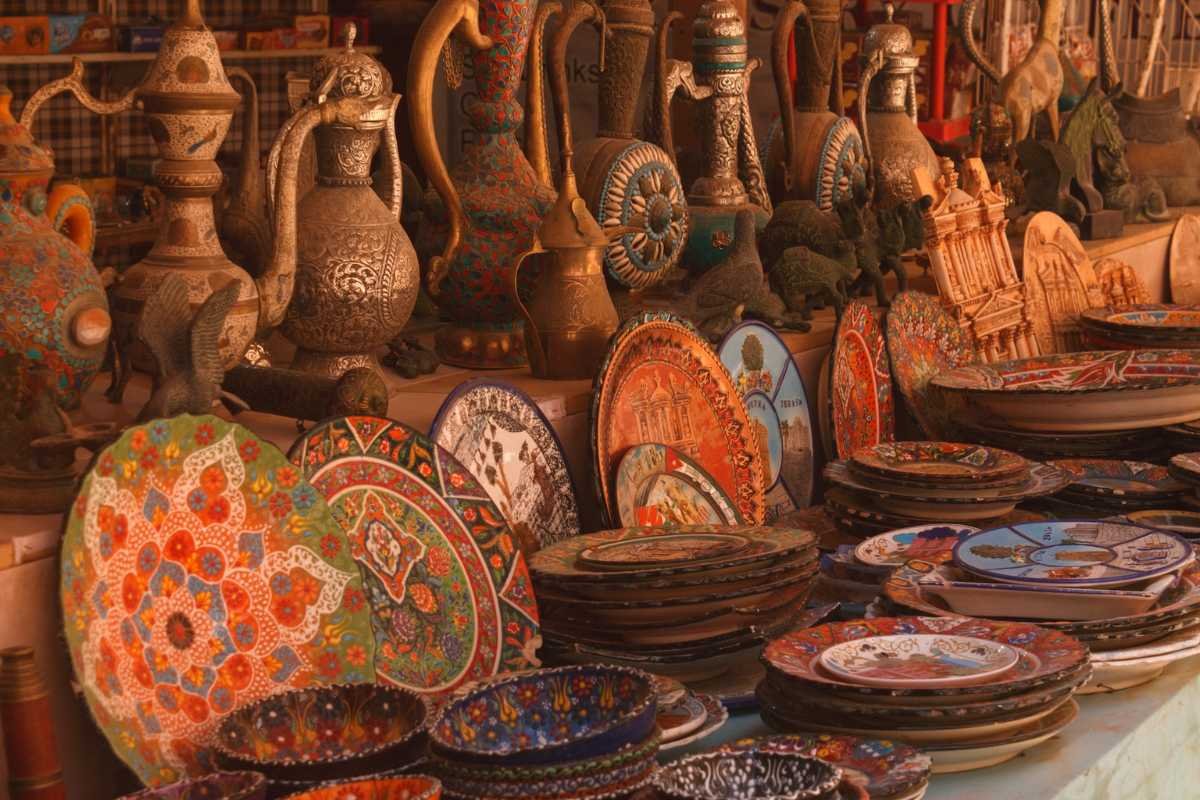 Az-Zarqa
Zarqa, the industrial capital, is located east of Amman. It offers ample opportunity to entice visitors. Don't miss out on the wall paintings at Quseir Amra, a gorgeous world heritage site.
Unfortunately, crime in this beautiful and historic city has amplified in recent years. Foreign governments like the US and the UK have warned against traveling here due to threats of terrorism. There have also been increased reports of theft, assault, and gang-related activity in recent times.
It's still safe during the day, but it's best to be on your guard when out at night. Be careful when traveling alone or join a group if you can.
Border Areas With Syria and Iraq
Jordan's northern and eastern borders are shared with Syria and Iraq, both high-conflict countries. Sadly, this conflict sometimes spills over into Jordan.
Landmines are buried along the border, and the risk of extremist group clashes is high. Tourists aren't usually allowed to enter these zones without a permit.
Visitors are advised to stay at least 3.5km away from the Jordan-Syria border. You are also cautioned not to travel east of Ruwayshid toward the Iraqi border. These aren't tourist areas anyway, so you can easily avoid them.
Is It Safe to Live in Jordan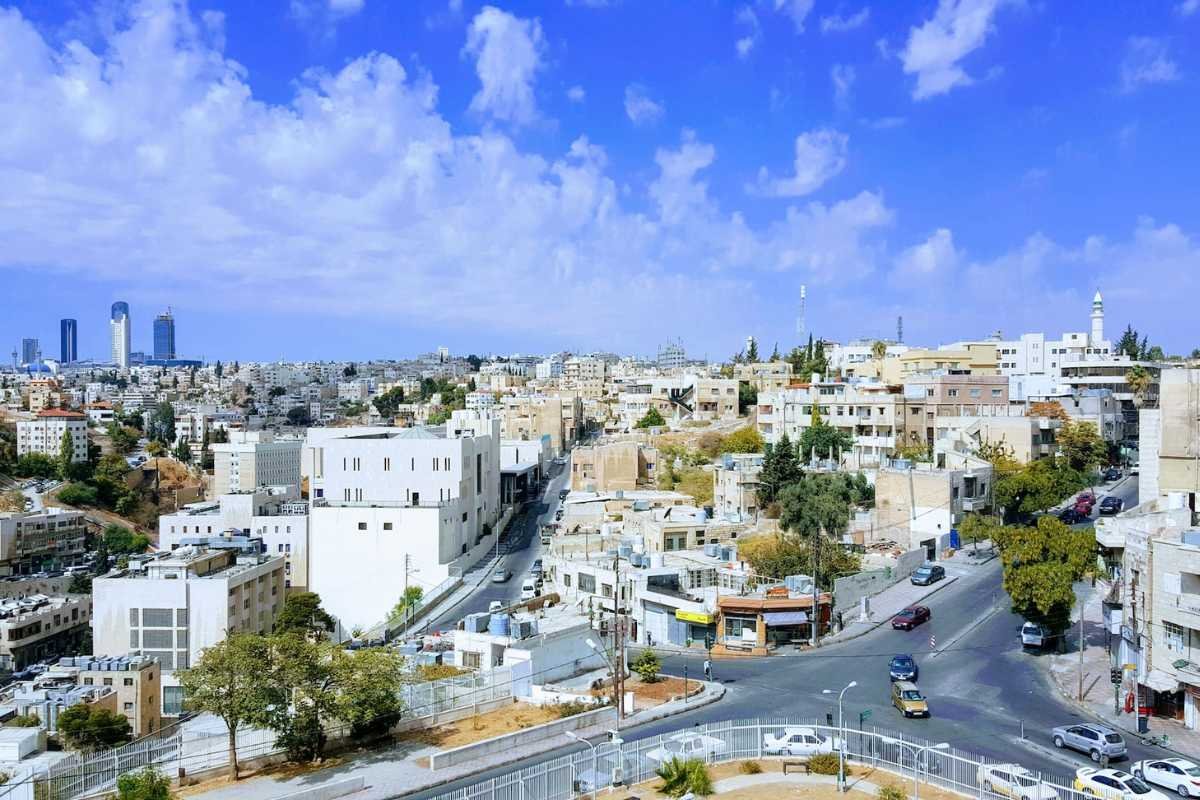 The Middle East gets a lot of stick due to instabilities in the area. Jordan is, however, a safe and stable country with few major disruptions. It's often referred to as a safety zone in the region.
The government has implemented a larger police and military presence to ward off threats, creating a safer environment for everyone.
The roads can be chaotic, and weather or security checks sometimes cause delays. These are few and far between, though.
Jordan is a conservative country, and public displays of affection, cohabitation of unmarried couples, and homosexuality are generally frowned upon, albeit legal. It's always best to conform to the traveler vs tourist guideline and abide by the norms and expectations of any country you visit.
Safe Areas/Cities in Jordan
Aqaba
Aqaba, a coastal retreat in the south of Jordan, also happens to be Jordan's only port. Gorgeous Red Sea beaches, innumerable activities, and the legion of resorts will have you spoilt for choice.
It's known for its souks (lively Arab bazaars), snorkel, and dive experiences, which offer the chance to see submerged tanks and warplanes among the coral reefs. It's also close to Petra and Wadi Rum, both unmissable hotspots waiting to be experienced.
The city's low crime rates, adept policing, and extra safety measures make Aqaba one of Jordan's safest places to visit.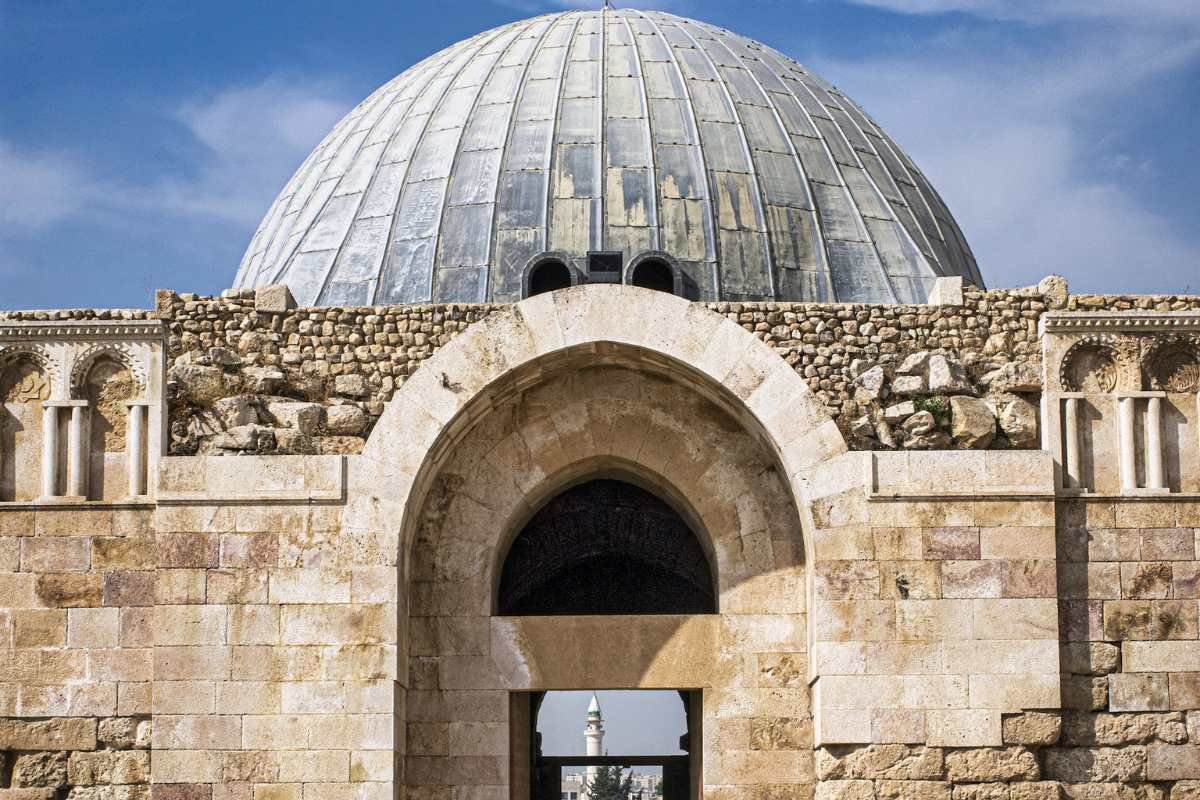 Amman, Jordan's white capital, aptly named for its white limestone buildings, is a stunning mix of nostalgic allure and contemporary sophistication, boasting unmissable fascinating ruins. It is also an ancient city, with artifacts like statues dating back to 7500 BC.
Amman is rated as the 183rd safest city in the world, above some more developed cities in Europe and North America.
The largest city in the country has a large population of welcoming and friendly people and a host of must-see locations, including the Roman Theater and the Citadel.
Jerash
Northern Jordan is home to Jerash, a city that almost rivals old Italy's architecture. It's famous for being the site of the world's most well-preserved Roman architecture sites outside of Italy.
The large number of tourists flocking to Jerash means greater police presence, and frequent patrols are allocated to keep its visitors safe and assured. That means you can wander with ease and focus on the city's beauty.
Aside from the ruins, the fantastic Jerash festival takes place annually and is perfect for music, art, and literature lovers.
Warnings & Dangers in Jordan
Jordan is situated in an earthquake zone, sometimes posing a safety hazard. The rainy season in Jordan sometimes brings flooding, landslides, and rockfalls. There are also occasional heavy snowfalls during winter, which can cause restrictions on movement.
Petty crime exists but not at extreme levels. Violent crimes are rare and not explicitly aimed at foreigners. You'll rest easy knowing the authorities are quick when it comes to crime-related incidents.
Terrorism is a minor concern due to the instability and extremist groups along some borders. Luckily, this threat is tempered by vigilant military monitoring and safety protocols, especially for tourists.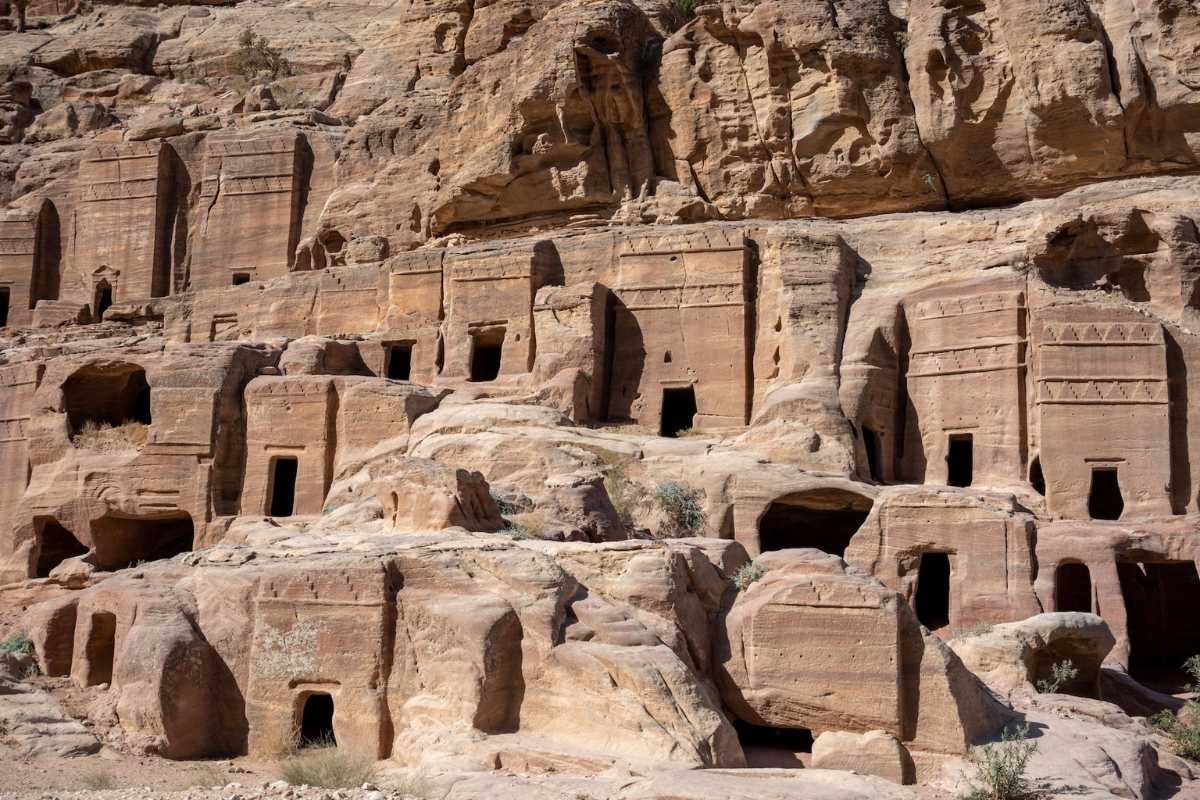 Overall Travel Risk (5/10)
There is a travel risk whenever you leave your home, so traveling to any country requires the same safety measures and controls. Despite its geographical location, Jordan is mostly a safe bet. Jordan is a peaceful country with few issues and a low crime rate. Its attractions speak for themselves, and the scenery and landscape are infinitely alluring.
Sadly, many parts of the world live with the worry of terrorism, Jordan included. However, it's predominantly a benevolent country made even better by its peace-loving people. The threat from its neighboring countries is well contained by the government.
While it's vulnerable to natural disasters, excellent precautions are taken to ensure the safety of everyone within its borders.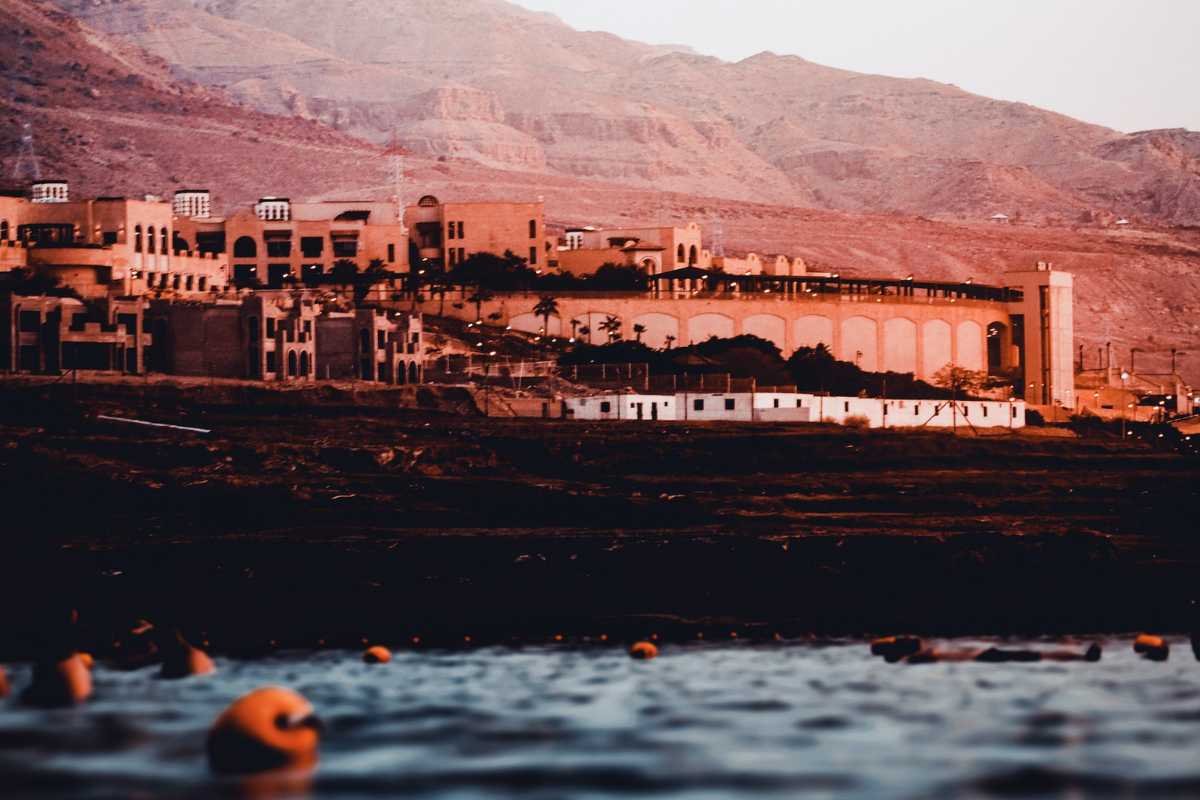 Natural Disasters
The rainy season is usually from November to March. The valleys are prone to flash floods. There's also an earthquake risk, which can trigger rockfalls and landslides. Unfortunately, earthquakes and tremors are a regular occurrence but are usually not severe, with the last major earthquake recorded in 2015.
Keep an eye on local news and weather forecasts, and be prepared for possible road closures and safety procedures if you get caught up in a natural disaster issue. Familiarize yourself with your hotel's emergency procedures so you know what protocols to follow.
Protests/Demonstrations
Jordan is stable politically, but protests and demonstrations happen at times. These are more common in major cities like Irbid.
In Amman, sometimes there will be demonstrations on Thursday evenings and Fridays after the midday prayer. Most of these are peaceful and cause no problems, but in the nature of protests, there is always the possibility of violence.
It's best to avoid political gatherings and protests for your safety. Be conscious of spontaneous demonstrations and road blockages.
Terrorism/Unsafe Border Areas
The threat of terrorist attacks has existed since the 2005 Amman hotel bombings, leading to Amman's first anti-terrorism bill. However, the threat level is no different from that in many European countries.
The government has made a special effort to protect tourists. The visible police presence and vigilant monitoring by authorities should convince you of your safety regarding terror attacks. Avoid large gatherings and border areas. Choose reputable hotels with overt security.
Likewise, be aware of security measures in public places and eateries. Keep an eye on authority guidelines and local advisories to put your mind at ease.
Petty Crime
While the crime rate is very low, pickpocketing, bag snatching, credit card fraud, skimming, and occasional robberies happen. Larger-scale crimes are rare, with the homicide rate significantly lower than the global average. The police and security presence, especially around tourist sites, tends to deter criminals in most cases.
Keep your belongings close to your body and out of sight, and be wary when shopping with your credit card. Also, keep extra cash and unnecessary valuables in your hotel instead of carrying them around.
Tips for Staying Safe in Jordan
Maintaining the same precaution levels you apply at home is always wise. Here are our five top tips to stay safe in Jordan:
Be aware of your belongings. Keep valuables secure and hidden. We recommend a good anti-theft travel bag. Stay on the lookout in tourist and shopping areas.
Avoid borders, especially Syria and Iraq. These areas are unstable and monitored by Jordanian authorities.
Don't get involved. While most protests are peaceful, they can turn violent. Follow local news and avoid spontaneous large gatherings.
Stay alert on the roads. The third leading cause of death in Jordan is due to road accidents. Pay attention whether you are a driver, passenger, or pedestrian.
Be careful of what you eat and drink. Ask to see a street vendor's license before you eat (it's illegal to operate without one). While alcohol is served in some establishments, it's generally frowned upon. It's also unlawful to consume in public.
Is Jordan Safe? | Frequently Asked Questions
Can I Drink the Water in Jordan?
The water is safe to drink, but it's always better to err on the side of caution. Stick with purified or bottled water. Invest in an instant filter bottle to lower your plastic usage, as most plastics end up in landfills due to a lack of complete recycling programs.
Do I Need to Worry About Scams?
Petty-level scams do occur, as in most other countries. These include taxi drivers trying to overcharge you or unscrupulous shopkeepers and market sellers attempting to sell you overpriced or copied goods.
Book private taxis or agree on a fare with your driver beforehand.
Can I Travel Alone?
Let's face it: you need more than one hand to count the reasons not to travel solo. Yet some people do it out of choice or necessity. It's reasonably safe to travel through Jordan on your own. Take the same precautions you would in any other country with regard to safety.
For women, avoid talking to strange men and try to dress modestly even outside of religious sites. This helps eliminate unwanted attention.
Do I Have to Carry My Passport Around?
It's best to keep identification with you as you move around. Police do random security checks. If you choose to drive, keep your international driving permit and passport with you, as there are also road checks.
We also recommend third-party travel insurance, which will come in handy in an emergency.