Thanks to movies and media, America is likely the most well-known country on the planet. This iconic country has plenty of reasons to beckon a visit, but is the prized United States safe for tourists?
It's easy for the US to impress you with all it has to offer, such as its signature skylines, diverse wilderness, and cultural richness. The country also has some of the best places to live.
The US is the world's third largest country in size and population, with an impressive first-place economy worth around $26,954 billion. Since the United States is absolutely massive, with 50 individual states, the safety from place to place may differ.
The country is a place where dreams are limitless, and it has everything you could ever need to live a comfortable life. However, danger tends to lurk where you least expect it, which leaves room to question whether the country is travel-friendly.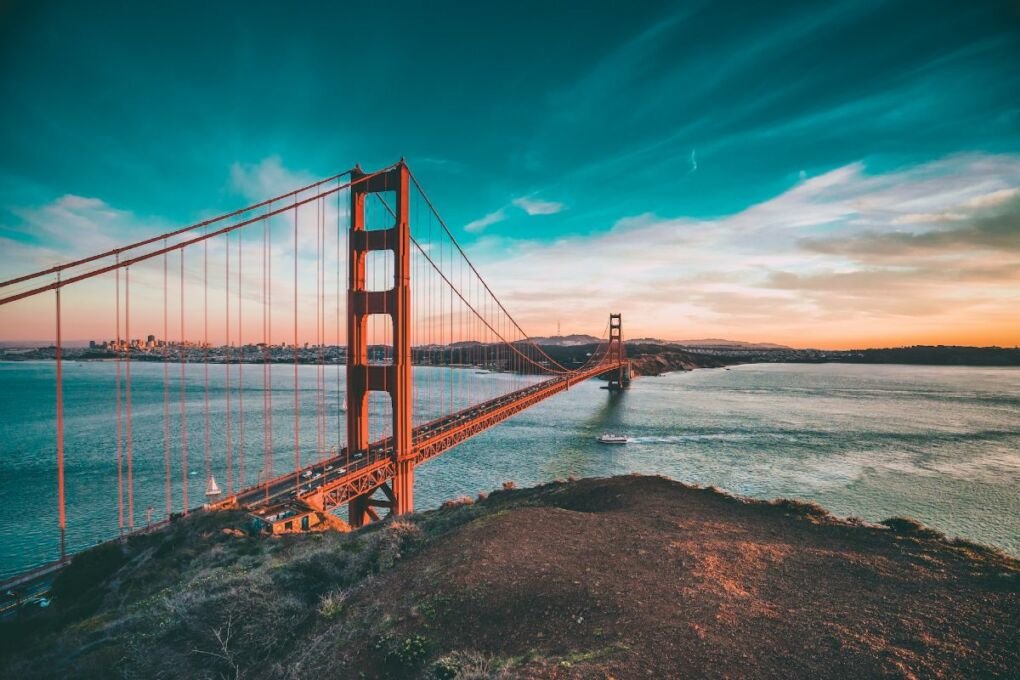 Why Visit the United States?
The Land of Liberty is a diverse and enchanting destination that beckons millions of tourists worldwide each year. The country has countless things to see and do. You can visit landmarks like the Grand Canyon, the Golden Gate Bridge, Mount Rushmore, and the White House.
Fancy a bit of nature? The United States has plenty, including the impressive Rocky Mountains, the flawless beaches of Hawaii, the grand deserts of the Southwest, and the dense forests of the Pacific Northwest.
The US is a land of multiple cultures, with each region offering a unique mix of traditions, cuisine, and history. You can also visit museums, amusement parks, malls, events, and concerts and enjoy many other activities and adventures.
Is the United States Dangerous?
Before you book your American Visa application, here's what to know about tourist safety.
In general, the United States is safe for tourists. The main concerns are petty crime and natural disasters. However, like any foreign country, there are safer and more dangerous parts – also noting that the US is too enormous to put into one category.
There is no shortage of media reports of US dangers like police brutality and gun violence, but while these challenges exist, you're unlikely to experience them while traveling.
Although improbable, armed muggings, drug crimes, assault, racist violence, and terrorism are still in the realm of possibility.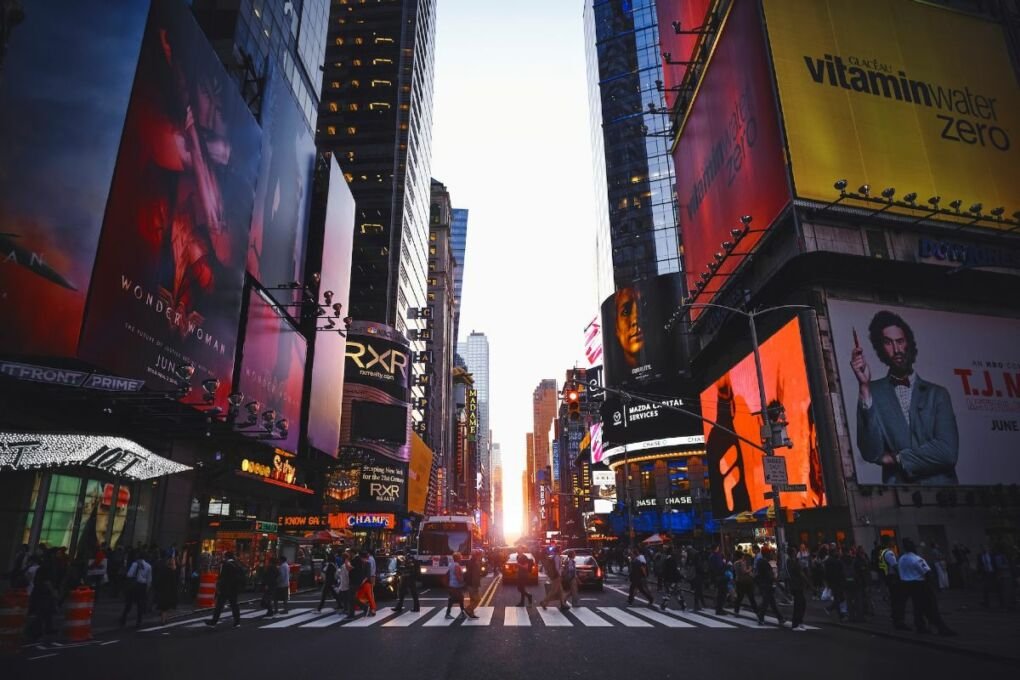 Dangerous Areas in the United States
Louisiana
Although the most dangerous cities in the US are spread across multiple states, Louisiana stands out. It's best to look at an entire state rather than specific cities to avoid overall danger.
Monroe, a city within the state, is statistically the second most dangerous in the entire United States. Citizens in Monroe face a 1 in 38 chance of being subject to crime.
Alexandria ranks as the 9th most dangerous city in the US, with an 18.8 per 1,000 residents chance of experiencing violent crime. Gun violence and murders are the primary concern for Louisiana, but theft, assault, and other crimes are also in the mix.
Alabama
Alabama is home to the lovely Gulf Coast, has signature Southern culture, and is rich in history. Although there are reasons for tourists to visit, the state is troubled by high crime rates. Violent crime rates are beyond the national average at 6 instances per 1,000 residents.
The state also experiences more property crime than most other US states. Bessemer is the most dangerous city in the US, and Birmingham is the 6th. With those statistics, you're better off visiting another Souhern state that offers more safety, such as Kentucky.
Is it Safe to Live in the United States?
Although tourist dangers are minimal, living in the United States isn't all dandelions and roses. In 2023, America ranked 131 out of 163 countries on the Global Peace Index, which means it is a bit more on the dangerous side, living-wise.
It's legal in multiple US states for citizens to carry guns in public, leading to many trigger-happy individuals. A recent 2023 statistic claims there have been 550 mass shootings between January and October, but there are many other horrendous firearm-related crimes.
Other dangers in the United States include hate crimes, gender-based violence, police brutality, assault, theft, property theft, hurricanes, earthquakes, wildfires, and tornadoes. However, many Americans live blissfully without facing these issues, as many safe areas exist.
Safe Areas in the United States
Massachusetts
Massachusetts brings a lot to the table, including the vibrant metropolis of Boston, beachside cities like Cape Cod, and plenty of other places with activities such as museums and festivals. It is also one of the safest states in America.
In Franklin, America's second safest city, there's a small 1 in 344 chance of being a victim of a crime. Marshfield, Arlington, and Lexington also make it into the top 10 safest cities list. Massachusetts is the place to be if you're looking for a stress-free holiday.
Connecticut
Within the query of whether the United States is safe for tourists, you can look at touring Connecticut for a blissful, peaceful adventure. Here, you can experience picturesque farms, charming coastal towns, culinary delights, exciting history, and differing museums.
According to 2023 FBI stats, Ridgefield is the safest city of them all, with a low chance of experiencing violent crime, if any crime at all. There's only a 1 in 510 chance of being a victim in Ridgefield.
The state has extremely low assault cases, burglaries, and property crimes, which is perfect news for travelers.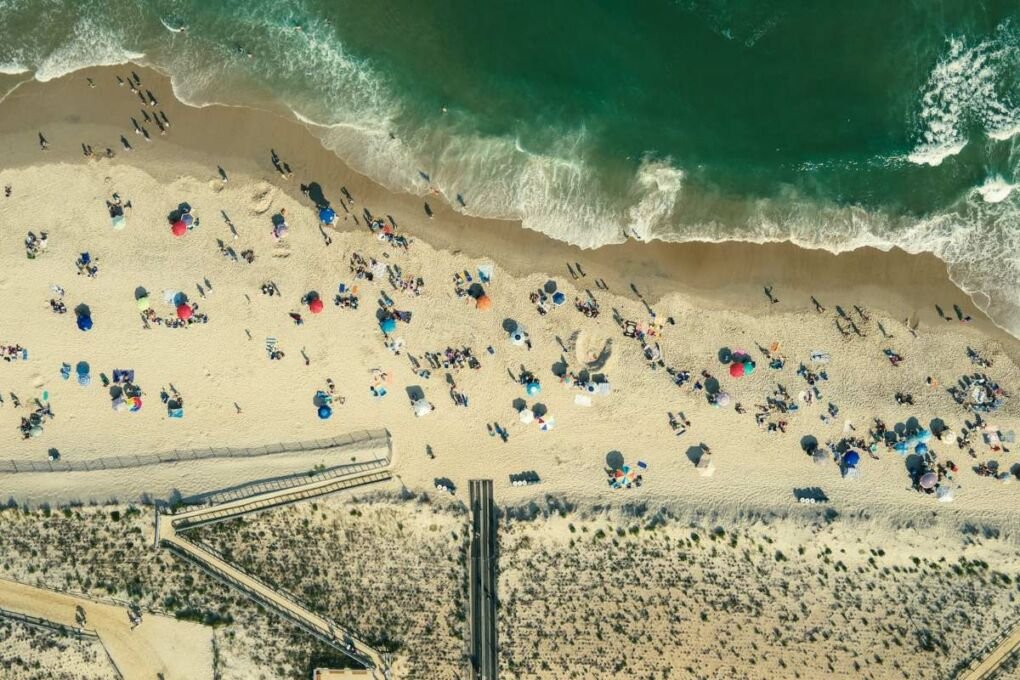 New Jersey
Ah, New Jersey, a land of sunbathing, swimming, and water sports – also home to the lively Atlantic City. New Jersey is a worthy choice for your next adventure, as it poses almost no harm to your well-being.
The state has minimal aggravated assaults and is the third lowest in burglaries and theft per capita. There are an estimated 452 police officials per 100,000 people, always ready to protect their citizens and tourists, of course.
Most of Central and South New Jersey is safe. The only place that might cause concern is Camden.
Warnings & Dangers in the United States
Although the United States is a fantastic place for travel, you'll still need to be as cautious as you would in any foreign land. No matter which state you're in, petty theft is a likely occurrence if you present the opportunity to prying eyes.
In busy cities, keep your guard up and your belongings close. Areas with high poverty do bring about more chances of mugging and theft. You should also always research where the dodgy areas of town are to avoid them.
Overall Travel Risk 4/10
The previously mentioned crimes are all possible when you visit, particularly pickpocketing, theft, carjacking, and terrorism. Although travelers hardly ever experience these issues, being cautious makes it even less likely.
Bigger tourist cities such as New York, Los Angeles, and California pose a higher crime risk. Also, note that criminal activity associated with drug trafficking is more frequent in states at the border with Mexico, namely Arizona, California, New Mexico, and Texas.
Humans aren't the only cause of danger in the United States, as natural disasters also happen and can cause significant harm. You'll need to check weather warnings before you visit certain states.
Petty Theft and Pickpocketing
Major tourist destinations with bustling cities like New York, San Francisco, and Seattle have more people and higher poverty levels. This makes them more high-risk in terms of pickpocketing and theft.
You'll need to be wary of your surroundings, carry only the money and documents you need, and avoid approaching strangers. While solo travel is safe in the US, going out alone at night is not recommended in big cities, so instead, have a touring friend tag along.
Staying street smart should prevent any hazardous scenario, but if someone tries to steal from you with a weapon by chance, do not resist them, and you should get away without injury.
Natural Disasters
You've maybe heard of Hurricane Katrina, which devastated many lives, but you should know that more natural disasters have occurred since, like the Category 4 Hurricane Ida in 2021. Hurricanes come from the tropical waters of the Caribbean and spread north toward the mainland.
Hurricane season is between June and November and mainly affects Florida and Texas but extends to North and South Carolina, Louisiana, Alabama, and more. The US has about 1000 tornados annually spread over 'Tornado Alley,' a large area in the country's center, covering numerous states. Wildfires and earthquakes also happen.
Health
The United States is notorious for having costly healthcare, which may stop you from getting the help you need in emergencies. You definitely need decent travel insurance when you visit; otherwise, you'll pay out of your pocket, which isn't always possible.
Although there aren't many medical concerns regarding diseases, you could contract Lyme disease or Rocky Mountain Spotted Fever from ticks when hiking. You could also get injured in a car accident or by doing activities like snowboarding.
Transportation Safety
Getting around the US has never been easier with all the options, including hire cars, taxis, trains, and buses. Public transport is generally safe for everyone, but you should avoid it at night because that's when the transport systems are quiet, and criminals take chances.
Fancy an American road trip? If you're hiring a car, you should note that Americans drive on the right-hand side of the road and may have traffic laws different from what you're used to, so be sure to prepare.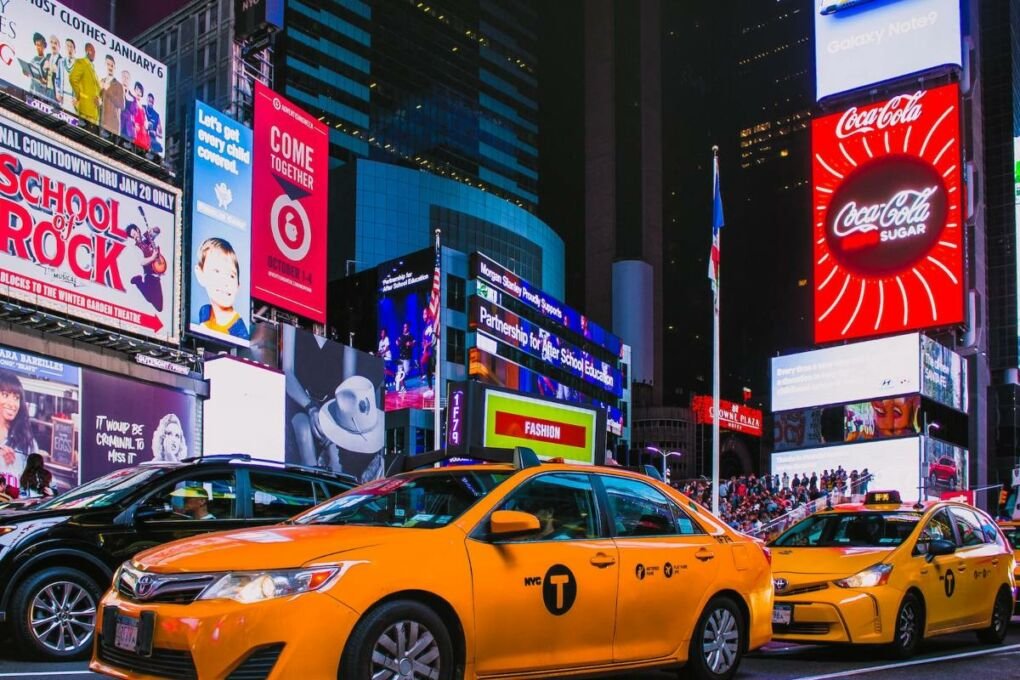 Tips for Staying Safe in the United States
Although safety isn't much of a concern, these tips will help minimize the problems that affect your well-being:
Verify official crime statistics before visiting: The US is massive, and it's challenging to generalize safety issues, so it's best to ensure your destination is okay for travel.
Look at weather reports and local news: Doing this ensures your destination is safe from natural disasters and other dangers.
Secure your belongings: Keep your valuables in a hotel safe or hidden in a travel pouch, and avoid flashing expensive items in busy tourist cities.
Do not pull over your car for strangers: Some criminals target travelers on airport highways by signaling you to stop for 'help' and then rob you.
Only use ATMs in well-lit public areas: Credit card and ATM fraud are possible, especially in highly populated cities.
Is the United States Safe? | Frequently Asked Questions
Is Canada Safer Than The US?
Yes, Canada is statistically around 43% safer than the United States regarding crime rates – especially violent crime. Canada also has strict gun control laws, meaning gun violence is of the least concern.
Another significant comparison is that Canada's crime rate is steadily decreasing, while in the US, it continues to climb. The total crime rate in Canada reached its lowest level in 2020 since 1972. The US crime rate rose by 4.6% from 2019 to 2020.
Where is the Safest Place to Live in America?
Although there are numerous possible answers, Ridgefield, Connecticut, stands out according to 2023 FBI crime statistics. It has the lowest crime rate in the country, and the chance of being a victim of a crime is 1 out of 510 people, which is only a 0.20% chance.
The safest 'place' depends on context, as a city within a state could be safest, while another state could be safer overall. Maine, New Hampshire, New Jersey, and Massachusetts are considered the safest US states.
Which US City Has the Highest Crime Rate?
Bessemer, Alabama, had the highest city crime rate in 2023, at 33.18 per 1,000 people. The city has shocking physical violence, property crime, and motor vehicle theft statistics.
Monroe, Louisiana, and Saginaw, Michigan, are in second and third place, respectively. Citizens in these cities should invest in home security measures, keep cars and homes locked, and avoid going out at night to stay protected.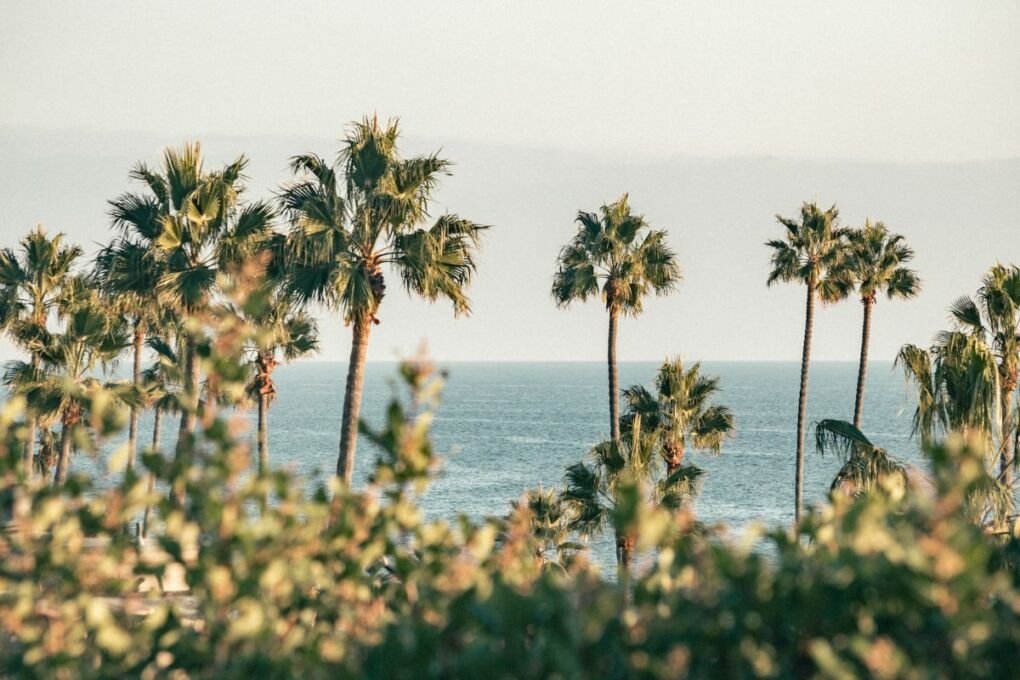 How Safe is New York City?
NYC is one of the safer big cities in the United States, a surprising statistic for this popular tourist destination. This means it's a lovely environment for locals, too, and they get to enjoy the bustling city without too many worries.
You must stay street-wise and avoid unsafe parts of town like the Bronx. There are also petty theft criminals to watch out for. Most NYC crime and violence cases happen at night, and it is necessary to stick in groups or avoid going out at late hours.