Are you looking to travel to the land of lemurs and divine island nature? Madagascar is a lovable country with plenty of adventure activities and breathtaking landscapes. The nation is also an affordable getaway, but the vital question remains: is Madagascar safe for tourists?
If you plan on visiting Madagascar, you'll find it off the East Coast of Africa. It is the world's fourth-largest island at 228,900 square miles (592,800 square kilometers), which is bigger than France! It is also home to a population larger than Australia's.
It is one of the 17 classified 'megadiverse' countries, which means it hosts massive biodiversity, including many endemic plant and animal species. Madagascar is nothing short of a natural escape.
Although the island is gorgeous, there are some safety concerns, but there are things you can do to avoid the dangers.
Why Visit Madagascar
Before you worry about whether Madagascar is safe for tourists, here's why it is a worthy destination for your next life-changing adventure.
This island nation is the definition of picturesque beauty thanks to its varying nature, including beaches, coral reefs, rivers, rainforests, mangroves, mountains, and deserts. If ecotourism on a budget sounds like your thing, Madagascar has it all.
It is also the only country in the world with indigenous lemurs, and you can visit them and other animals at the numerous national parks. You also don't want to miss the Malagasy culture and cuisine.
With incredible nature, endless activities, and rich culture, you have every reason to visit Madagascar.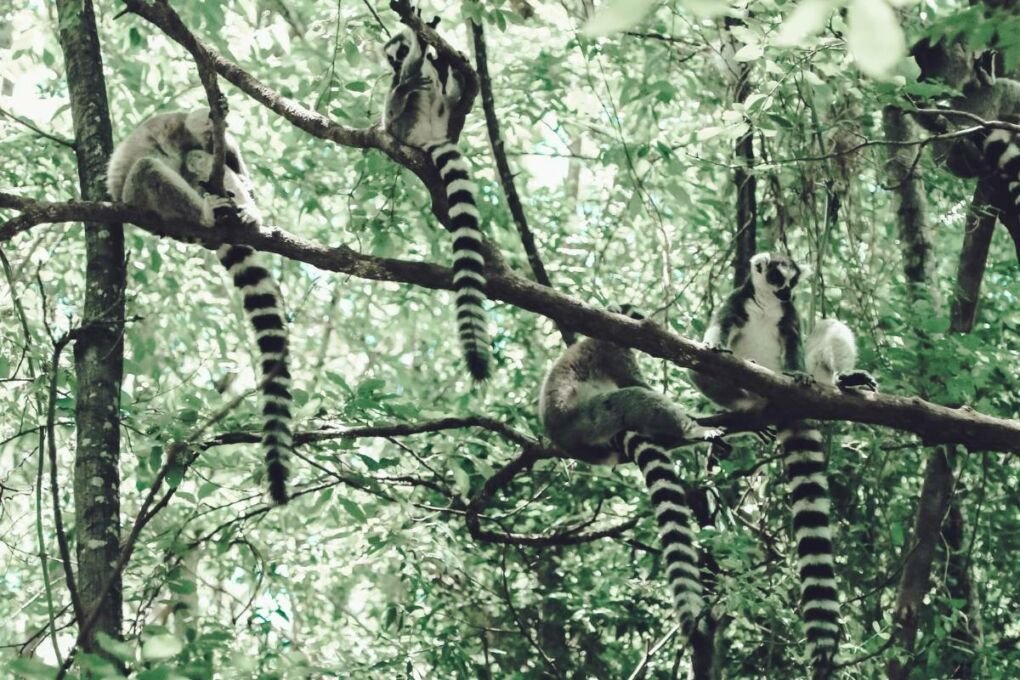 Is Madagascar Dangerous?
Madagascar is safe enough for tourists to visit, but there are definite concerns about petty theft. Armed robberies and car hijackings are also common and considered a medium issue for visitors. There have also been instances of kidnapping.
Criminal activity can still happen during the day, including roads, nature reserves, beaches, and markets. You'll need to keep your guard up and consider having a tour guide with you when exploring the country.
Besides criminal activity, parts of the nation face civil unrest, and you'll need to avoid political demonstrations.
Madagascar is also subject to cyclones and flooding between November and April, which makes travel and safety a nightmare. Insect-borne diseases like malaria also pose a threat to your well-being.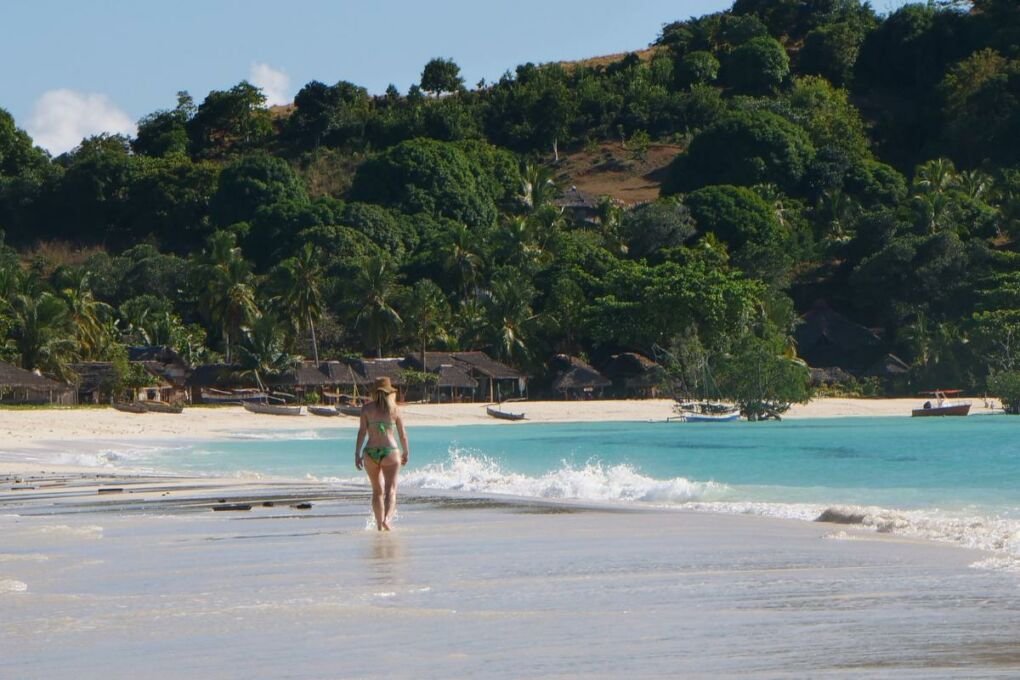 Dangerous Areas in Madagascar
Some Parts of Antananarivo
Antananarivo is the capital and your most likely tourist destination. Madagascar is an economically challenged country. As such, the crime rates are increasing, making tourists a target.
Tsimbazaza is a neighborhood near the Zoo and Botanical Garden and is a hotspot for petty theft. There are also a few thieving opportunists at the Isotry Market. Andohalo, Ambohijatovo, and Ivandry also have cases of theft. You should never visit any of these areas after dark.
The main hubs of Rova Avenue de l'Indépendance, Analakely Market, and Café de La Gare are the most dangerous for tourists. Political demonstrations are common throughout Madagascar during elections, especially in Antananarivo. These political events often turn violent and should be avoided.
Toliara, Fianarantsoa, and Others
The southern parts of the island, including Toliara and Fianarantsoa, and surrounding areas, are not ideal for tourists. These places face drought, food insecurity, water scarcity, limited housing and roads, poor healthcare facilities, and malaria, making visiting unsafe.
Toliara and Fianarantsoa are also subject to criminal activity due to being a poor area. Violent crime is a likely danger here. Batterie Beach is a prime spot for threatening instances.
Some travel advisories plead with tourists to avoid Tsaratanana, Betroka, and the road between Tsiroanomandidy and Maintirano. These areas are hazardous, and violent criminal activity is a real possibility.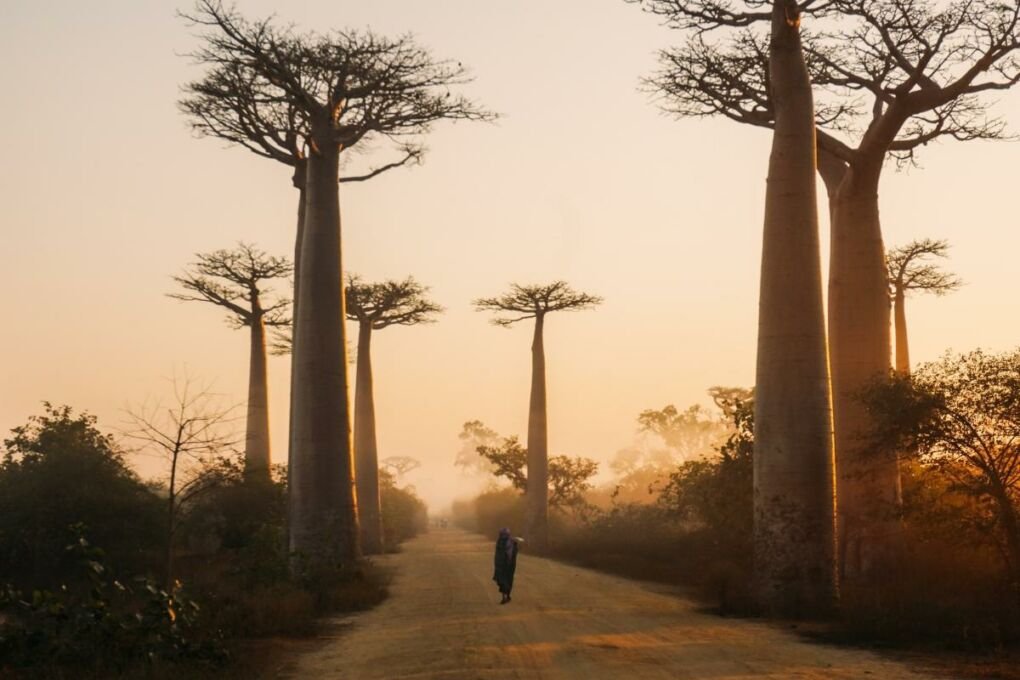 Is it Safe to Live in Madagascar?
The country ranked 55th out of 163 countries in safety in 2023. This means it is relatively okay to live here when compared to other nations. For example, the USA holds the 131st position. Although Madagascar ranks well on the safety index, there are still concerns for local's well-being.
Common Madagascar crimes include theft, armed robberies, carjacking, kidnappings, and gang-related activities. Some government officials also tend to get involved in organized crime, such as kidnappings, firearm trafficking, and drug trafficking.
As for health issues, the bubonic plague, pneumonic plague, HIV/AIDS, and insect-borne diseases like malaria are common throughout Madagascar.
While all these problems are worrying, tourists can still enjoy a safe holiday without any issues. Most Malagasy people are friendly and harmless.
Safe Areas in Madagascar
Morondava
Antananarivo is the tourist hotpot, but it isn't up to scratch on safety, and you'll be better off in the lesser-visited area of Morondava. You can enjoy the signature Baobab Avenue and the unique rock formations of Tsingy.
Travelers also frequent the beaches and enjoy life-changing boat adventures around the nearby islands. There aren't any noticeable reports of unpleasantries in this area, but there are boatloads of happy tourists.
Although Morondava is considered less hazardous, you should remain cautious throughout the day and always avoid going out at night because there aren't any street lights and higher chances of criminal activity.
You can also contact a reputable travel agency to find other safe tourist zones.
Nosy Be
Nosy Be is a stunning alternative to Antananarivo because it is less of a hub, which means fewer safety problems. This island is located off Madagascar's northwest coast and is a well-traveled tourist destination that boasts breathtaking beaches, diverse wildlife, and plenty of activities.
While violent crime is not as common here as in other places in Madagascar, petty theft and pickpocketing are still a problem, especially in crowded areas and markets. Nosy Be is also an area where you can get malaria, so you'll need a vaccination before visiting.
Andasibe-Mantadia and Isalo National Park
You wouldn't want to miss adventuring to the impressive national parks of Madagascar, like Andasibe-Mantadia and Isalo. These two options promise an exhilarating experience while being safe to visit.
It is advised only to tour national parks with a guide. Still, you can seek advice from your hotel, tour operator, or the park administration to verify the safety of solo adventurers.
Safety concerns in Andasibe-Mantadia are related to your wildlife encounters. Lemurs are usually harmless but can be unpredictable. You should observe them from a distance and avoid feeding or touching them.
If you go hiking or swimming in Isalo National Park, you should bring enough supplies for your hike, stay on the trails, and swim in shallow areas to avoid currents.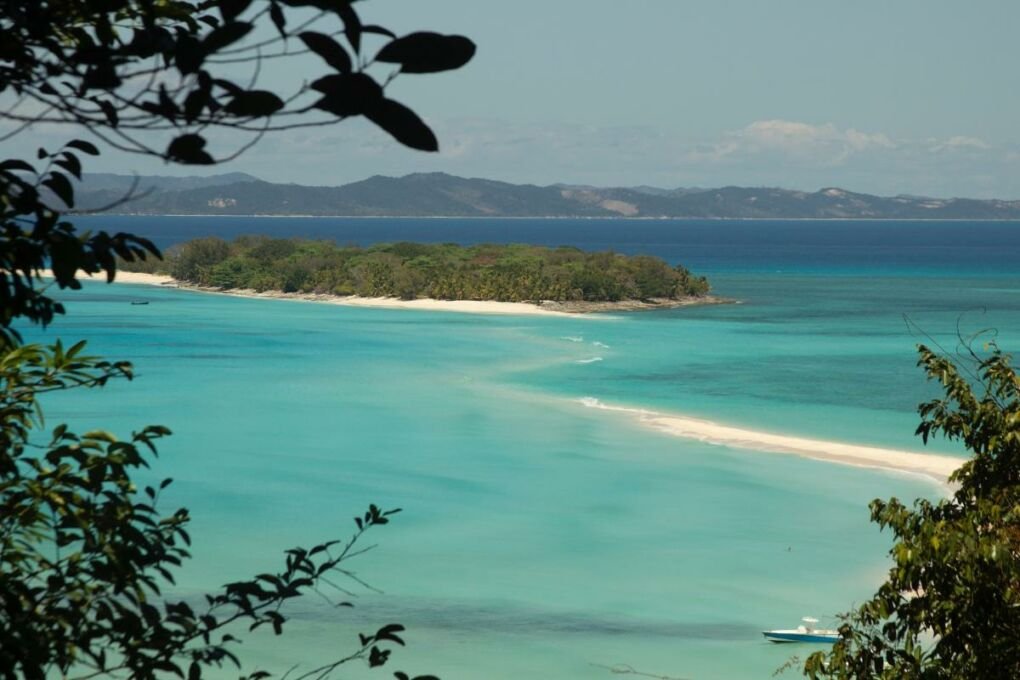 Warnings & Dangers in Madagascar
You can easily enjoy a stress-free holiday in Madagascar if you follow all the safety precautions. The country is about as dangerous as any other foreign land with a troubled economy, but it isn't high risk enough to call it too hazardous for travel.
You only need to avoid the unsafe parts. Many travelers have visited the nation and left with only great memories. You can, too! Besides crime, you also need to be wary of political unrest, the possible illnesses you can contract, and the cyclone season.
Overall Travel Risk (5/10)
In the crime department, we've mentioned the general dangers of theft, pickpocketing, and carjacking, which are the primary tourist concerns – especially in Antananarivo. Violent crimes aren't as common, but they are still possible.
You should also note that driving at night is seriously dangerous because armed bandits lurk on major routes waiting for an opportunity.
Health issues like plagues and insect-caused diseases also risk your well-being when you visit. Madagascar is subject to flooding, cyclones, and tsunamis, which you should consider before your trip.
Once you understand all these outlined safety issues, you'll easily be able to avoid them all and experience a blissful island escape in the phenomenal Madagascar.
Theft & Crime
Unfortunately, Madagascar is a risky place that could leave you in an unfortunate circumstance. To spare the drama, always lock your hotel room, including windows, and use your hotel's safe.
Only carry small amounts of money in case something does happen. Wearing flashy jewelry and watches is also a no-no because it attracts unwanted attention.
Keep your bags zipped and belongings hidden, especially in busy areas. You would also benefit from a good-quality anti-theft bag.
You should be wary of strangers who approach you. Some people pretend to be tour guides and then take advantage of you by pickpocketing.
Some criminals also pretend to be police officers and then steal from you. Always ask police officers for their badge, or drive to a police station yourself if there is a reason to do so.
Political Demonstrations
Madagascar has a risk of political demonstrations during voting time because of unstable leadership, corruption, economic difficulties like poverty, and land and resource disputes.
Protests can turn violent, which is unpleasant and dangerous for tourists. Do your research on the political climate of the area before visiting.
You should not visit during election periods, especially the capital Antananarivo. Should you come across a political demonstration, do not get involved; listen to authorities, leave the area immediately, and try to get a flight home.
Cyclone Season
Madagascar has seen plenty of flooding, mudslides, and cyclones, which sometimes makes visiting dangerous.
When there is a cyclone, it damages the infrastructure, disrupts essential services, and limits access to medical services. It also makes getting around near impossible. Cyclones are particularly devastating to coastal areas.
The Madagascar cyclone season will depend on the summer monsoon, usually between the months after October or November and before May or June. As a precaution, you should monitor weather alerts and understand your hotel's evacuation plans.
Plagues & Insect-borne Diseases
Your health may be at risk when in Madagascar because you have the chance of contracting bubonic plague, pneumonic plague, or measles. You'll need to use insect repellent for fleas, avoid sick people, and have up-to-date vaccinations before visiting. If you experience flu symptoms, you should see a doctor immediately.
Insects can also cause grief with sicknesses like malaria, dengue, and chikungunya. Again, you will need the necessary vaccinations. You should also use preventative medication and insect repellent during your stay.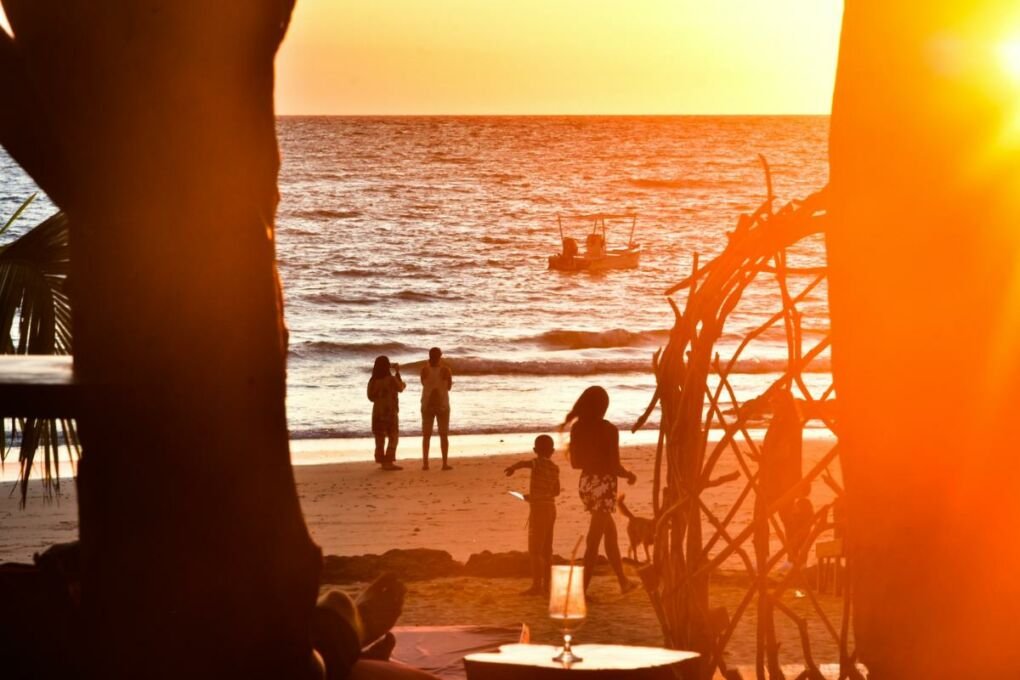 Tips for Staying Safe in Madagascar
Madagascar is a thrilling place to visit, but you'll want to ensure that your stay remains positive by following these few handy tips:
Do not go out or drive at night: There are no street lights, and the highest chances of violent crime happen after dark.
Be stern with beggars and street merchants: They are usually around markets and tourist areas and like to be pushy and persistent. Please don't feel bad for being stern with them.
Lemurs like to steal: The lemurs at Berenty Reserve like to sneak into your room and take your belongings. Lock your doors and windows.
There are risks of smash-and-grab robberies: Keep your car locked, windows shut, and belongings out of sight when in traffic.
Avoid traveling via bush taxis (taxi-brousse): Some drivers are reckless, and there have been instances of the drivers robbing tourists. Hotel-organized taxis are the safest option.
Is Madagascar Safe | Frequently Asked Questions
Is Madagascar Safe for Solo Female Travelers?
While there are risks for tourists, solo female travel is possible in Madagascar. You'll want to stay extra cautious and never go out at night. If you want to visit the beaches or go hiking, you should do so with a tour guide or a group of fellow travelers.
When booking, always choose a reputable travel agency, and stay in trustworthy accommodation.
Is Madagascar Expensive to Visit?
Madagascar is very affordable for most travelers. Hotels, transport, activities, and meals are comparable to a holiday in Southeast Asia. A single person can enjoy a wonderful holiday for around MGA2,623,000 ($600) a week.
The activities and adventures in Madagascar are almost limitless, and the country offers a ton of value for its reasonable price tag.
Why is Madagascar Worth Visiting?
Madagascar is an ultimate paradise with hundreds of wildlife species and panoramic landscapes. You'll get to see the native lemurs and other animals, go on beautiful hikes, snorkel in coral reefs, and learn about Madagascar's culture. You can do all of these activities at an affordable price, too.
What Should You Avoid in Madagascar?
You should avoid driving at night, as it is hazardous, with many instances of violent robberies and carjackings. Batterie Beach in Toliara is also a no-go zone due to high instances of theft and assault.
You should also steer clear of visiting Madagascar during elections due to political unrest. Also, avoid the monsoon season because of cyclones.