Planning a trip and wondering Is Lesotho safe for solo female travelers or tourists in general?
The Kingdom of Lesotho is one of Africa's best-kept secrets!
With a network of rivers and mountain ranges including the 3,482m-high peak of Thabana Ntlenyana, there are many points of interest in Lesotho.
Lesotho is home to some of the world's oldest mountains and there are many outdoor activities like hiking, skiing, horse riding, and amazing wildlife.
Whatever your age or budget, Lesotho has something for everyone! But first, let's talk about safety in Lesotho.
Where is Lesotho in Africa
Lesotho is a landlocked country surrounded by South Africa and nestled between the Drakensberg and Maloti mountains.
The country is the same size as Belgium and Israel and only has 2 million inhabitants.
It is the world's only independent state that lies in elevation completely above 1,000 meters (3,281 ft).
Hence the highest point in the world is its lowest point of 1,400 meters (4,593 ft). The country is above 1,800 meters (5,906 ft) above 80 percent. Lesotho is also the southernmost landlocked country in the world and is entirely surrounded by South Africa.
Things to know about Lesotho before visiting for the first time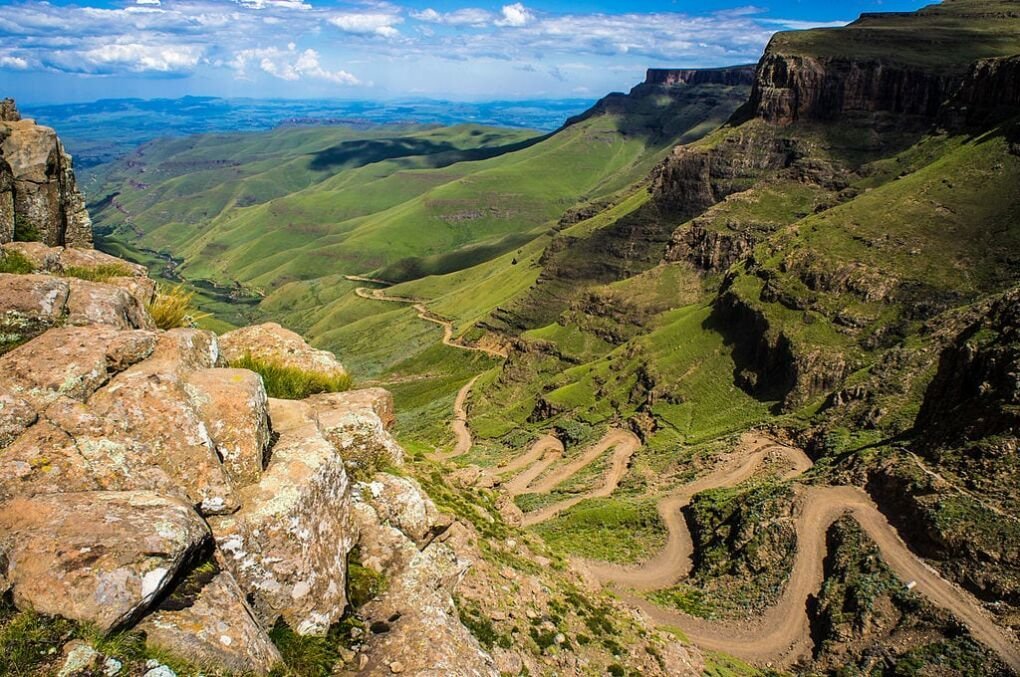 What language do they speak in Lesotho
Sesotho is the official language of Lesotho and the people of Lesotho are known as Basotho. English is also commonly spoken by locals.
How many people in Lesotho
Lesotho is home to about 2.3 million people. Almost 98% of the country's population is made up of the "Basotho" ethnic group. The rest of the population is made up of Asians, Europeans, and South Africans.
25 % live in urban areas. The urban population is increasing. In the highlands, the population is less dense than the lowlands. The population is young, with 60.2 percent between 15 and 64 years old.
What is Lesotho known for
Water and diamonds are Lesotho's significant natural resources. The country makes most of its money from water that is sold to South Africa.
Lesotho is where 4 of the world's biggest 20 diamonds were discovered. The diamonds in Lesotho are known for their beauty and rarity – characterized as D-Colour.
The Lesotho textile industry is one of the largest in sub-Saharan Africa, and it is the largest sub-Saharan African exporter of garments to the United States. About 80% of Lesotho's textile and garment exports go to the US and one of Lesotho's textile plants even supplies jeans for Levi Strauss and Gap.
Surrounded by South Africa
Lesotho is the only southernmost landlocked country and one of only three independent states outside of the Italian peninsula that is surrounded by another country's territory.
The highest point in the world
The highest point in the world is its lowest point of 1,400 meters (4,593 ft). The country is above 1,800 meters (5,906 ft) above 80 percent. Lesotho lies between latitudes 28° and 31°S, and longitudes 27° and 30°E.
Lesotho is an Independent Country
Previously known as Basutoland, the country was a British colony but it declared independence from the United Kingdom on 4 October 1966.
Ruled by a King
The Kingdom of Lesotho is one of the three (including Morocco and Swaziland) remaining African kingdoms.
Constantine Bereng Seeiso (born May 2, 1938) or simply known as Moshoeshoe – founded the Sotho Kingdom – he claimed his royal birthright by succeeding his father, Seeiso Griffith, as paramount chief of the country in 1960. Six years later, when Basutoland became independent, he became Moshoeshoe II, the first king of Lesotho.
Moshoeshoe II passed away in Jan. 15, 1996, and today he is succeeded by his son – David Mohato Bereng Seeiso, known as King Letsie III.
The country is ruled by a constitutional monarchy and King Letsi III is the reigning king of Lesotho since 1990.
Lesotho holds one of the highest literacy rates in Africa
Unlike in most other countries, in Lesotho female literacy (84.93 percent) exceeds male literacy (67.75 percent) by 17.18%.
Are there snakes in Lesotho
Yes, there snakes in Lesotho. the country is technically on a mountain so it's expected to have some snakes.
If you are a reptile lover, visit Qacha's Nek Snake Park – the only snake park in the country which is famous because the first chief of Qacha's Nek used to live in a cave where the snakes are kept.
What is Sani Pass
The legendary Sani Pass provides the only road link between KwaZulu-Natal and Lesotho and its the only road crossing the summit of the high Drakensberg.
There are companies that offer Sani Pass Tours or alternately, you can rent a car and drive alone.
The drive takes 2 – 3 hours and there are plenty of twists and turns, as well as foggy conditions and sheer cliffs.
Best time to visit Lesotho
Lesotho is like South Africa, you can visit any time of the year depending on the activities you have planned in the country.
Because of its elevation, Lesotho remains cooler throughout the year than other regions at the same latitude.
Lesotho is in the Southern Hemisphere and winter is from mid-May to mid-August – it's very cold in winter and often snows.
| Best Month to visit Lesotho | Season | Crowds | Vacation in Lesotho Cost |
| --- | --- | --- | --- |
| Visiting Lesotho in January | Hottest and Rainiest Month | Moderate | Low |
| Traveling to Lesotho in February | Still Hot AF | Low | Low |
| Visiting Lesotho in March | Best time to travel - not too hot or cold | Low | Low |
| Visiting Lesotho in April | Sunny days and cool evenings. | Low | Moderate |
| Visiting Lesotho in May | The "hot season" is over and with it comes the snow. | Moderate | Moderate |
| Visiting Lesotho in June | Beginning of winter and the driest month. | High | High |
| Visiting Lesotho in July | Coldest Month, it also snows. | High | High |
| Visiting Lesotho in August | Still snowing & cold for us (Southern Africans) - temperatures reach up to 19 °C | High | High |
| Visiting Lesotho in September | Spring - warm and sunny days | Moderate | Moderate |
| Visiting Lesotho in October | Lots of sun | Moderate | Moderate |
| Traveling to Lesotho in November | Start of summer and rain season in Lesotho | Moderate | Moderate |
| Visiting Lesotho in December | Sunniest Month. Often reaches 30 °C daily. | Moderate | Moderate |
Lesotho and South Africa Relationship
Lesotho is geographically surrounded by South Africa and economically integrated with it.
The Kingdom of Lesotho and South Africa have an interesting relationship. Both are member states of the Commonwealth of Nations, the Southern African Customs Union and the Southern African Development Community (SADC).
How to get to Lesotho from South Africa
How far is Lesotho from Johannesburg?
Lesotho is about 550 km from Johannesburg, South Africa. You can travel to Lesotho by plane or car.
If you plan on driving please make sure you get a 4X4 car with big tyres because the roads in Lesotho aren't that great and most of the countryside is gravel.
Traveling from Johannesburg to Lesotho by plane
It takes an hour to travel from OR Tambo International Aiport in Johannesburg (JNB) to Moshoeshoe I International Airport (IATA: MSU) by plane.
The most popular airline to travel to Lesotho with is South African Airways (operated by SA Airlink) and a return flight costs about ZAR 4000+ (about US$280+).
Do I need a visa to visit Lesotho
When traveling from South Africa, it's important to know that you obviously need your passport and although South Africans don't need a visa to visit, some countries need a visa to enter Lesotho.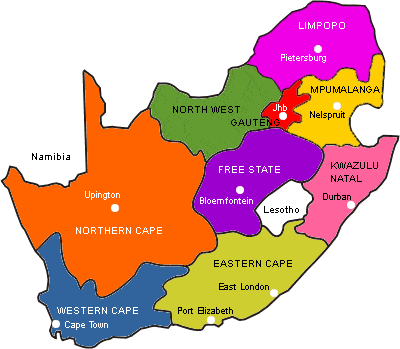 Why is Lesotho not part of South Africa?
Lesotho was an entity under the Great King Moshoeshoe I. He formed his own clan and became the chief and people continued to live peaceful till the Cape Colony's seizure by the British in 1795.
King Moshoeshoe I invited a French Missionary – Eugene Casalis, who acted as a translator for foreign affairs and helped set up diplomacy and acquired weapons for use against Europeans.
When Boer trekkers from the Cape Colony arrived in the area and tried to claim land rights. The Sotho army defeated the British in 1851 and Moshoeshoe repelled another British attack in 1852 and appealed to the commander to settle the dispute diplomatically. The British signed a treaty with Moshoeshoe I annexing the territory that the Boers had settled.
After Moshoeshoe died in 1870, the British forcefully took over and this led to the Gun War which led to an agreement to co-exist. While traditional chiefs wielded internal power, the colony was under the direct control of a governor.
In 1966, Lesotho finally gained independence from Britain. So to answer the question of why Lesotho is not part of South Africa, they had a brilliant leader who fought and didn't give in to Britain's demands.
Lesotho supplies South Africa with water
Lesotho is blessed with an abundance of water and unfortunately, South Africa doesn't have a lot of water.
The Lesotho Highlands Water Project (LHWP) treaty was signed by the South African apartheid government and the Lesotho government in 1986. The agreement stipulates that Lesotho provides water for royalty payments to South Africa, which Lesotho must use to construct electricity-generating reservoirs.
Political and Economical Issues in Lesotho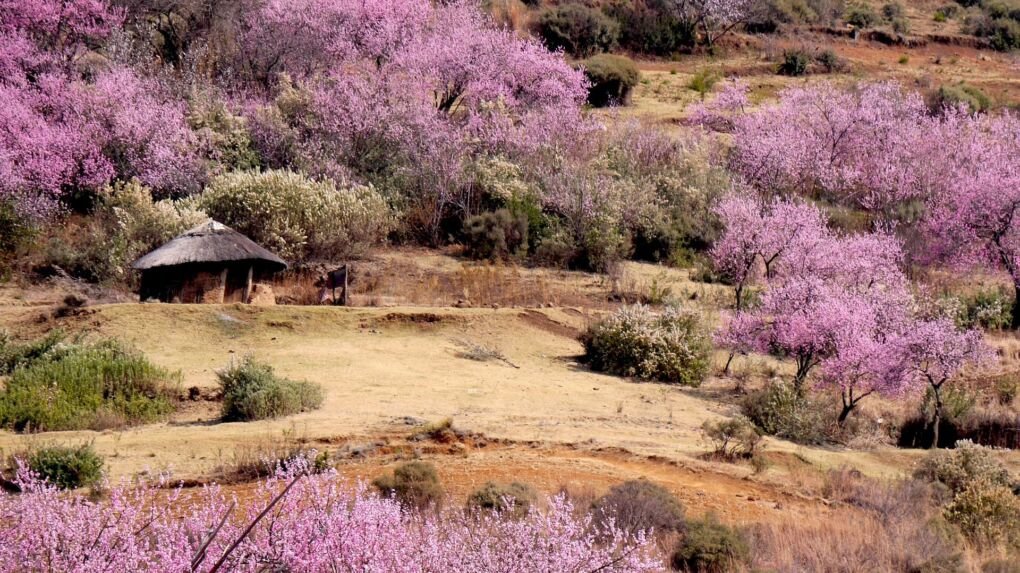 After Lesotho gained independence, there was a general election in 1970 and the ruling Basotho National Party (BNP) lost but Prime Minister Leabua Jonathan refused to hand power over to the Basotho Congress Party (BCP) and imprisoned their leadership.
A rebellion began and the BCP and the military staged a coup in 1986 where the Prime Minister was forced out and King Moshoeshoe II was given executive powers by the military council.
Later he was also forced out and his son, King Letsie III, was installed to replace him and he is still the King today.
Lesotho is a constitutional or parliamentary monarchy. Motsoahae Thomas Thabane is the current Prime Minister and acts as the head of government. The king's functions are largely ceremonial.
Issues in Lesotho
If you are wondering is Lesotho safe for tourists? the answer is Yes!
Compared to the other 53 African nations, Lesotho is one of the safest African countries, and there are "common crimes" like muggings and pickpocketers but not a lot of life-threatening issues.
In the past, Lesotho men used to work as miners in South Africa. Due to the 29% unemployment rate in South Africa and lack of jobs many Lesotho citizens have had to return home. Lack of jobs and income means that in poverty some people turn to crime in desperation.
Crime in Lesotho is not as bad as South Africa, but it would be naive to say there is no crime.
Robberies are common especially at nights and weekends but daylight robberies are becoming increasingly common so don't assume you're safe in the sun.
Sentabale
Sentabale is an organization founded in 2006 by Prince Harry, Duke of Sussex of the British Royal Family and Prince Seeiso, Principal Chief of Matsieng of the Basotho Royal Family.
Prince Harry met Prince Seeiso on his gap year in Lesotho and was moved to help vulnerable children and young people in the country.
Sentebale means 'Forget me not' in Sesotho and the name was chosen "as a memorial to the charity work of our own mothers, as well as a reminder to us all not to forget Lesotho or its children." – Prince Harry
Forget-Me-Not flowers were also one of Princess Diana's favorite flowers. The organization works with local grassroots organizations to help children – the victims of extreme poverty and the HIV/AIDS epidemic. Learn more about the organization HERE.
| Crime / Issues in Lesotho | Risk Level |
| --- | --- |
| Natural Disasters | Low |
| Terrorism | Low |
| Scams | Low |
| Hijackings | Moderate |
| Murder | Moderate |
| Child labor | High |
| HIV | High |
| Unemployment | High |
| Sexual Violence against women | High |
| Violence in general | High |
Is Lesotho safe for Solo Female Travelers
Lesotho is safe for solo female travelers but you have to take precautions that you would take in other countries like not wandering off alone at night, locking doors and always trust your instincts.
If you go out at night, don't drink too much or tell people where you are staying. Always carry a travel safety whistle, a money belt, and a doorstop!
Read my post: Solo Girl's Safety Gadgets for every trip
If you have issues when in Lesotho you can contact The Lesotho Mounted Police Service (LMPS). The organization was established under article 147 of the national Constitution and charged with the maintenance of law and order.
The LMPS provides uniformed policing, criminal detection, and traffic policing. There are specialist units dealing with high-tech crime, immigration, wildlife, and terrorism. The current force has existed, despite changes of name, continuously since 1872.
Must buy in Lesotho
Mokorotlo – Basotho Hat
Mokorotlo is also known as Basotho Hat is s a recognized symbol of Lesotho and has the shape of many of the mountains seen in the country. These intricately woven and decorative hats are made out of grass and if you decide to buy one thing in Lesotho, this should be it!
Lekolulo – Flute
Lekolulo is a flute played by herding boys. Another popular instrument in Lesotho is the Setolotolo which resembles a jaw harp played by men using their mouths and the stringed thomo.
Seana Marena – Basotho Blanket
Legend has it that the first blanket was given to King Moshoeshoe I by a trader, known only as "Mr. Howell" in the late 19th Century.
The King liked it and took to wearing it around his shoulders as a kaross. These blankets quickly gained popularity in the Lesotho region.
The blankets often have colorful patterns and are not only used to protect the Basotho from the cold but are also worn as a status symbol and cultural identification.
Today the blanket is a fashion symbol and the patterns have been used to design everything from rugs, coats and even swimwear in various countries.
The blankets also had an appearance on the big screen in Marvel's blockbuster – Black Panther.
Where to Go After Lesotho
The cheapest countries to travel to from Lesotho.
South Africa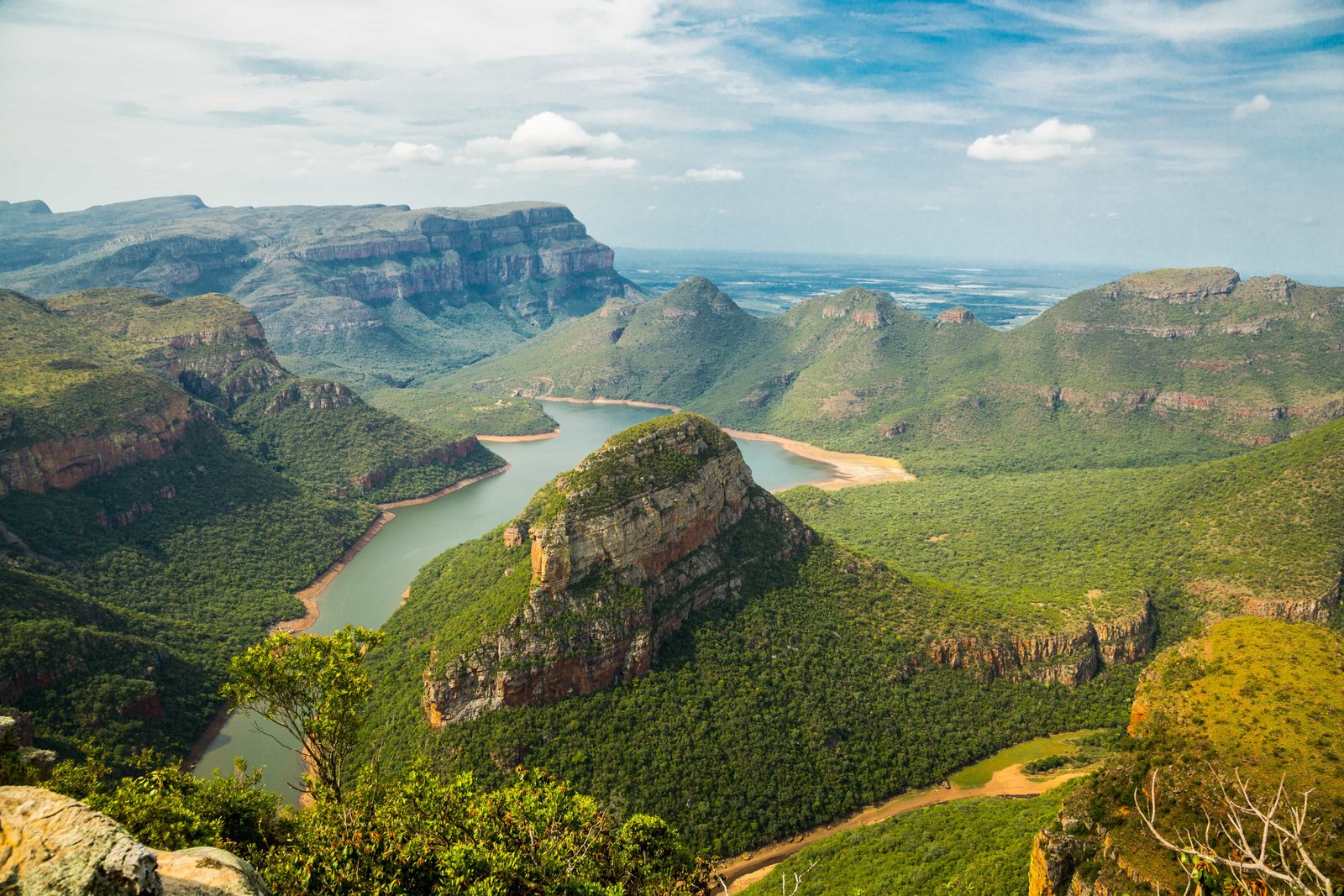 In most cases, you have to stop in South Africa first before getting a flight to Lesotho so you might as well explore our beautiful country.
No matter which season you choose to visit, there are many things to do in South Africa.
The Kingdom of Swaziland (eSwatini)
Just a four to five-hour drive from Johannesburg, Swaziland is the kingdom of waterfalls, forests and wild beasts.
Home to three national game reserves, there are a lot of wildlife activities and the whole country can be easily explored in 48 hours.
Namibia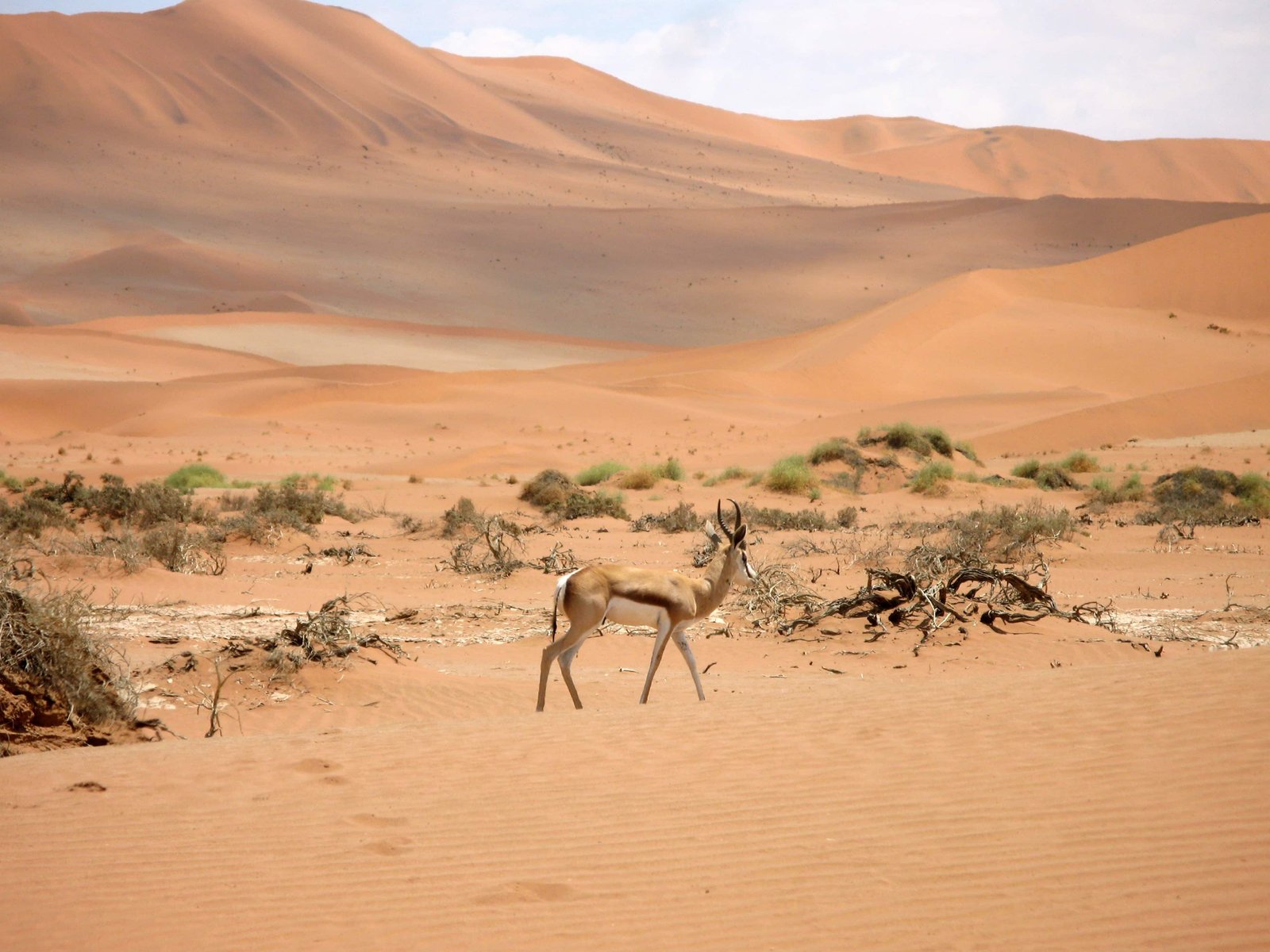 The Namib Desert – from which the country takes its name – is the world's oldest desert.
It is thought to have existed for at least 55 million years. Home to Africa's largest free-roaming population of black rhinos as well as the largest cheetah population in the world.
Nearly 20% of the country is protected by national parks. Namibia is one of the first countries to incorporate environmental protection into its constitution.
Zambia
Named after the fourth-longest river in Africa – Zambezi.
Zambia is completely landlocked and surrounded by seven countries: the Democratic Republic of the Congo, Tanzania, Malawi, Mozambique, Angola, Namibia, and Zimbabwe.
On the border of Zambia and Zimbabwe, you'll find the largest waterfall in the world.
Botswana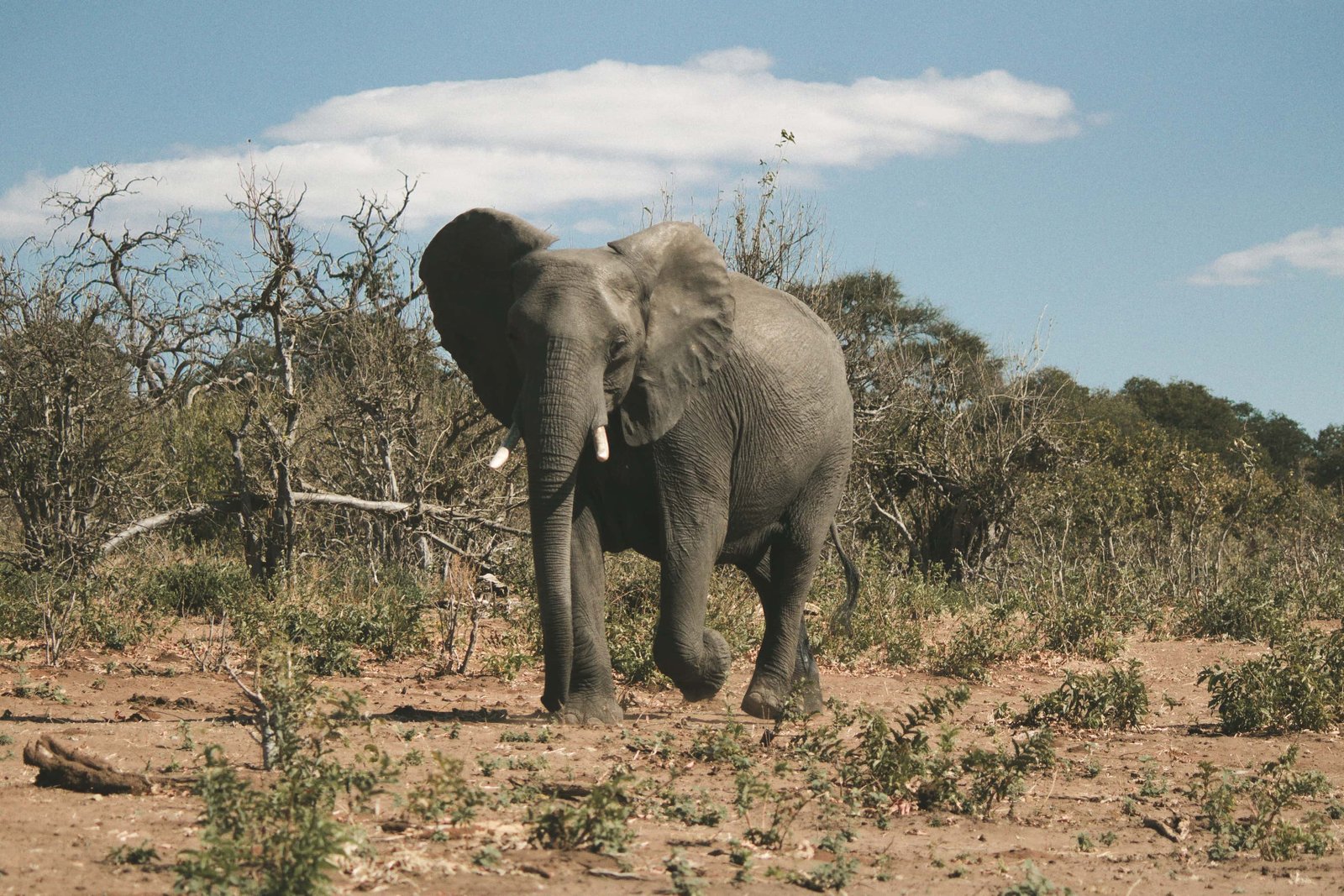 Botswana is approximately the size of France but has only 2.3 million people living in the country, compared to 66.9 million people in France.
Famous for being the home to the second largest number of elephants in Africa. Botswana is also one of the four African countries which meet at the eastern end of the Caprivi Strip in Namibia.
This is the only place in the world where four countries meet namely Botswana, Namibia, Zimbabwe, and Zambia. Nearly 40% of Botswana is made up of national parks and wildlife reserves.
More Southern African Guides
Places to visit in Lesotho
Travel Insurance for Lesotho
Use travel insurance while visiting Lesotho so you are covered for theft and medical expenses. There are a lot of adventurous activities to do in Lesotho, and it's best to have peace of mind while skiing, hiking and trying some of the best food in the world.
Find out why I recommend World Nomads, check out my World Nomads Insurance review.