So you've booked a trip, now you need help with your South Africa packing list? With so many things to do in South Africa, the country draws millions of visitors annually. Pulling from all parts of the globe, people come for wildlife and cultural experiences.
Whether it's the green of the countryside, the peaks of the mountains, the brilliance of the sparkly city lights of South Africa, or the endless array of wines and cheeses in the South African Wine Country– SA won't disappoint!
If you plan to spend 7 days in South Africa or even longer, I highly recommend that you split your journey between city adventures, small-town cafes, mountain retreats, famous beaches, and the beautiful countryside.
When it comes to choosing what to wear in South Africa, its important to know that there is no official dress code in South Africa. Whether you are visiting the cities or relaxing at the beach or even going on a safari. The most important thing is the comfort and weight of your clothes. If you don't know what to bring on safari? don't despair.
Things to prepare before your trip to South Africa
Important things you need to pack for your trip to South Africa:
A passport and visa (only applicable to some counties), please visit the South African government website to check visa requirements for your country.
A pen and Travel Journal: If you want to keep a travel journal, I highly recommend this refillable one that I've been using it for more than a year now and adore it!
Travel Insurance for South Africa: I don't ever suggest traveling without travel insurance–anything can happen, and this is definitely a case of better safe than sorry. I use and recommend World Nomads for trips to South Africa.
Best luggage for an African safari: Try to restrict your luggage to one item only, if for no other reason than more than one item makes travel that much harder. And, yes, a handbag qualifies as a second item! At the moment, I'm using this American Tourister Hardcase, its made from durable 100% virgin polycarbonate and faux leather accents.
What to pack for South Africa
Are you headed during winter, spring, summer, or autumn? Do you need layers, sunscreen, a raincoat, a hat, closed-toed shoes, or all of the above? Are you "safaring", sunbathing, sightseeing, wine tasting, or a mixture of it all?
Although the weather is unpredictable, it's always a good idea to pack for three seasons, no matter when you are going. That means something warm, a solid pair of shoes, a waterproof outer layer, and if you're going to South Africa – bring that extra scarf for all seasons.
Summer: December to late March
Autumn: late April to June
Winter: June to August
Spring: late September – late November
In air essentials for your trip to South Africa
Disinfecting Wipes
Have you seen the infamous Naomi Campbell's preflight video where she pulls out a pair of disposable gloves along with anti-bacterial wipes and starts cleaning everything?
I absolutely love it and agree with the supermodel, no matter what plane you take, private or commercial. They are filthy and it's important to protect yourself.
You should use disinfecting wipes to wipe everything from the tray, the TV, the remote, the headrest, even the back of the seat in front of you.
Foot Hammock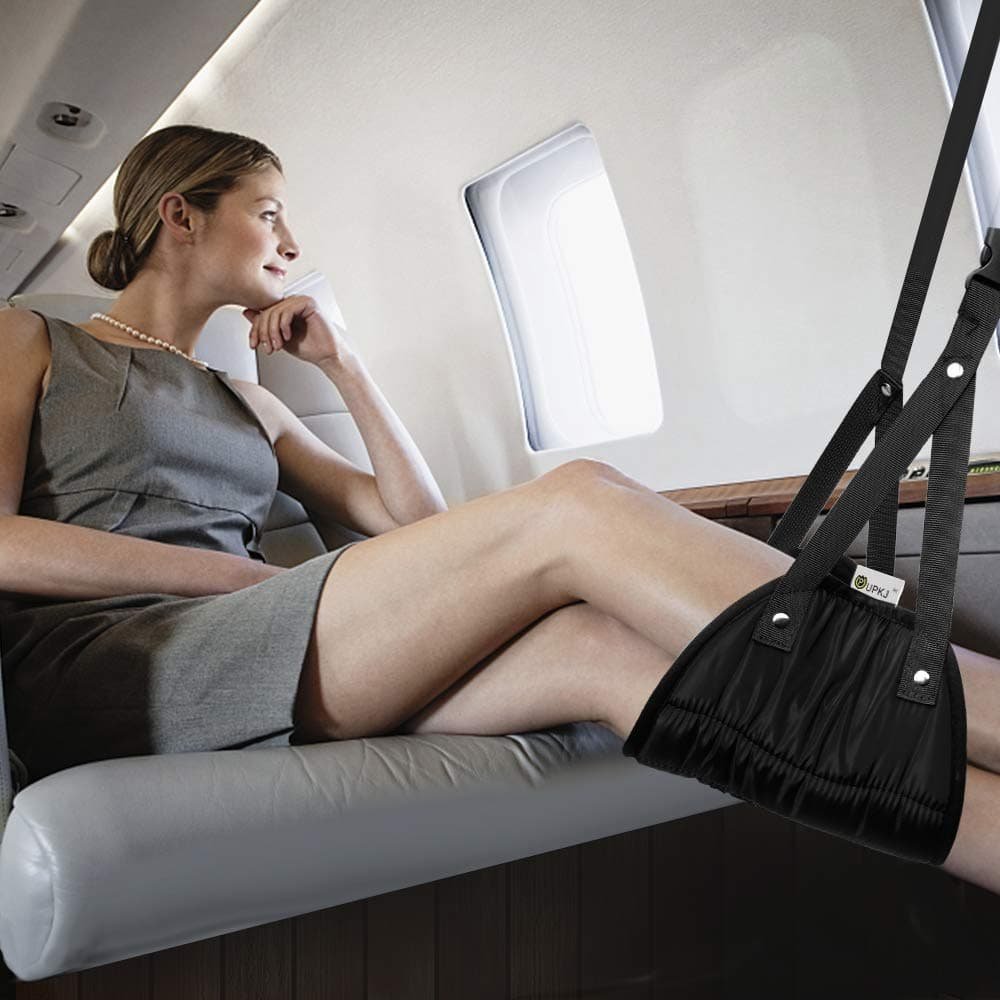 A footrest is a MUST HAVE! Especially on long flights. Make sure you get one made of 100% durable, comfortable, skin-friendly, and washable material.
You can attach to your tray table arms and adjust to whatever height you need. The best thing about this amazing foot hammock is that you can use it anywhere and any time you want to release your feet!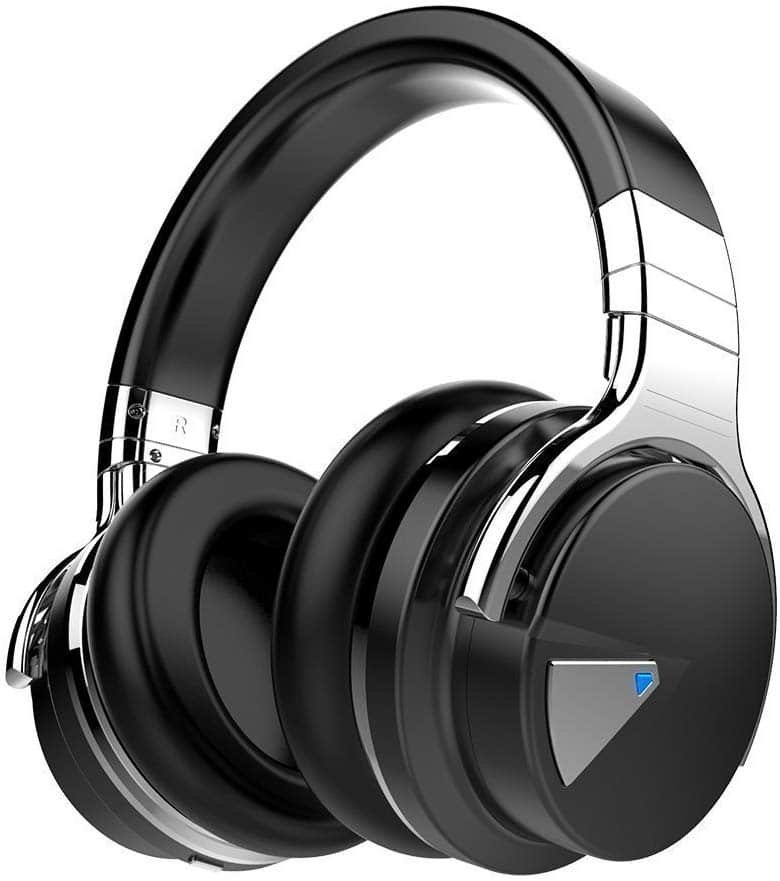 If you want to block out that screaming baby on a plane, or people making noise even if you aren't playing any music.
The soft design makes sure you can barely feel them in your ear even when you're asleep. With 30 hours of playtime per charge at Bluetooth Mode.
A built-in 600mAh battery won't allow your headphones power off, you can enjoy your world without noise for 30 hours' long time. Don't need to worry about the power shortage problem on the long travel. 18-month warranty. These 2-in-1 earplugs and headphones are a lifesaver!
No water or toothpaste needed – Mini Toothbrush
Brush Your Teeth on the Go, Anytime, Anywhere. With this mini prepasted toothbrush, there is no water, toothpaste, or rinsing necessary. It's also disposable.
Travel Pillow
Say goodbye to basic and bulky neck pillows! This pillow was designed to look like a scarf, it keeps your head and neck in a better position when sleeping upright.
It only weighs half a pound and it's easy to carry and pack. It's made from a super soft, hypoallergenic polyester fleece wrap designed for optimum warmth and maximum comfort. The pillow is also machine washable.
Whether you're traveling in the air, on a train, a bus, or even on the sofa, this is the perfect travel pillow for you!
Water Bottle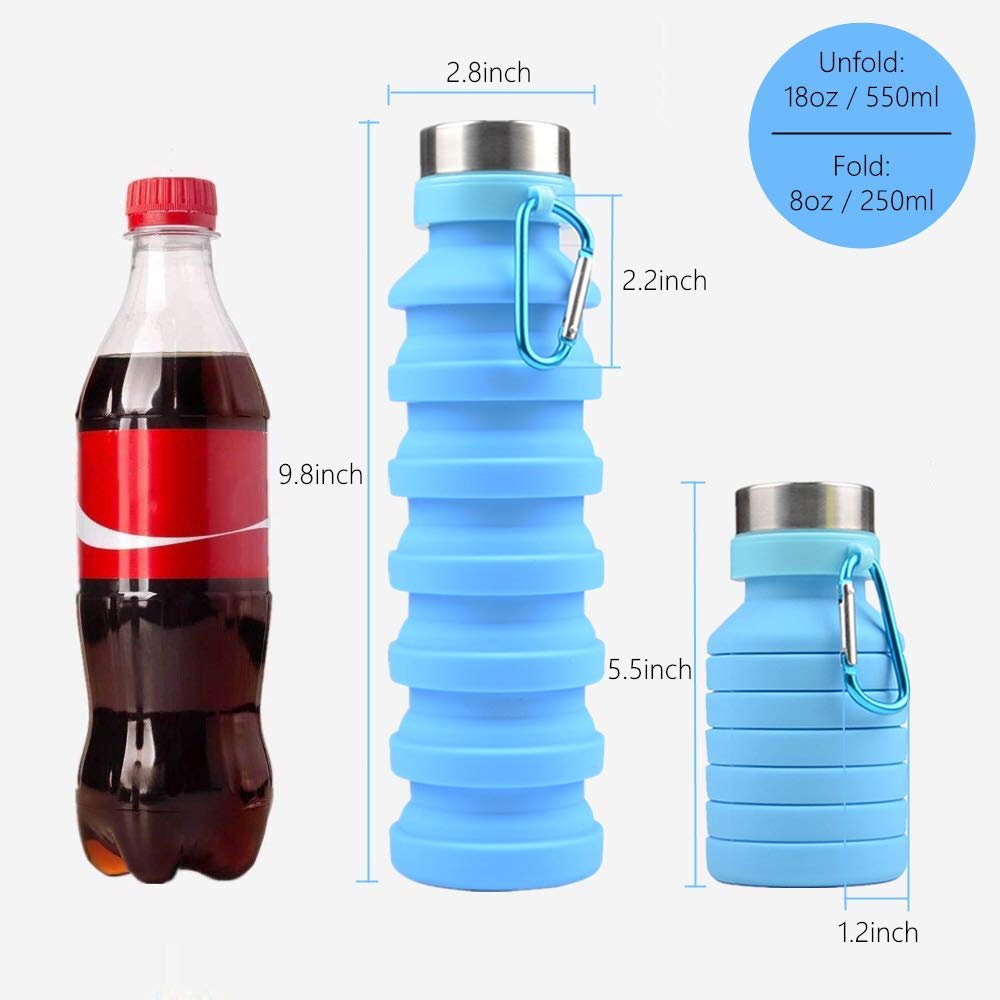 Buying a bottle of water every time you are thirsty eventually adds up! Save some cash by using a reusable water bottle! This foldable water bottle is great for camping and hiking trips!
---
What to Pack for South Africa: In-flight entertainment
Books by Amazing South Africans
Born a Crime by Trevor Noah
Born a Crime is a fascinating memoir by South African comedian and host of The US' Daily Show, Trevor Noah.
In Trevor Noah's book, he details how his black mother was jailed for having a relationship with his Swiss-German father. He also shares stories from growing up as a biracial child in South Africa during Apartheid.
It's a must-read if you want to understand the past and present racial issues" in South Africa.
Vagabond by Lerato Mogoatlhe
Vagabond: Wandering through Africa on faith is a book by Lerato Mogoatlhe.
She left South Africa for a planned three-month break to West Africa little did she know that those three months would turn into five years.
Dijo by Lesego Semenya
Soweto-born chef Lesego Semenya, well known as LesDaChef, shares his journey from the corporate world to being a chef and offers township cuisine with a twist in his debut cookbook Dijo: My Food, My Journey.
Dijo is an affirmation of South African cuisine, its heritage, and its unique flavors.
This book would be a great way to familiarize yourself with South African cuisine or a great souvenir to take home from South Africa.
More Books about South Africa to read.
Kindle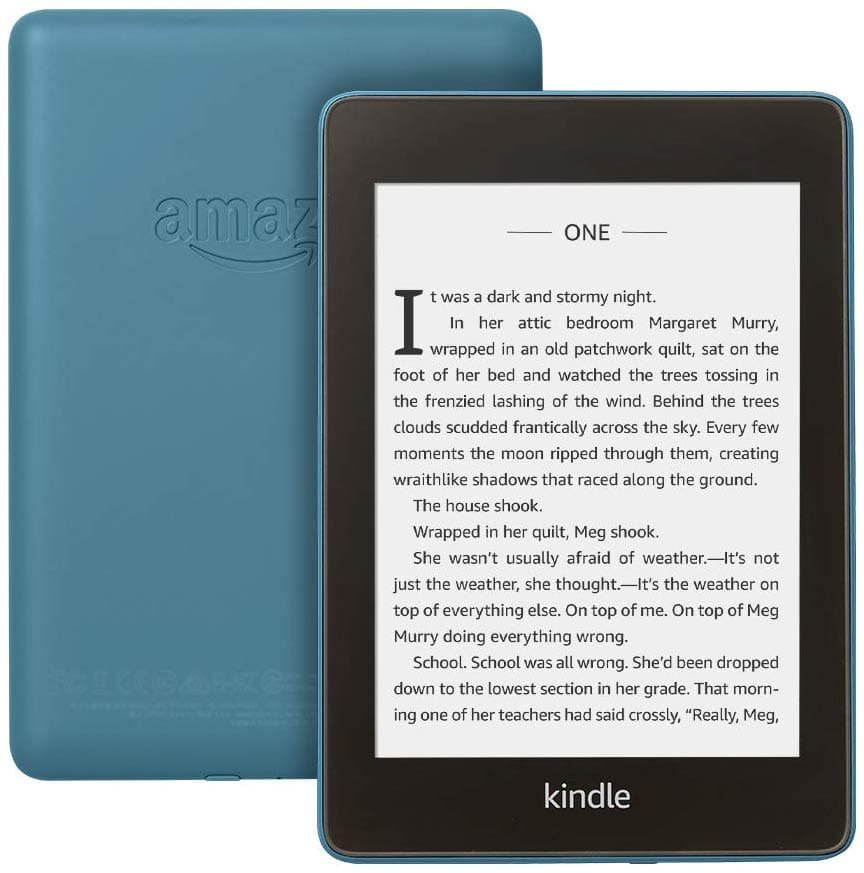 Kindle is one of the best ways to read books, magazines, comics, and listen to audiobooks.
---
Packing cubes – South Africa Packing Essential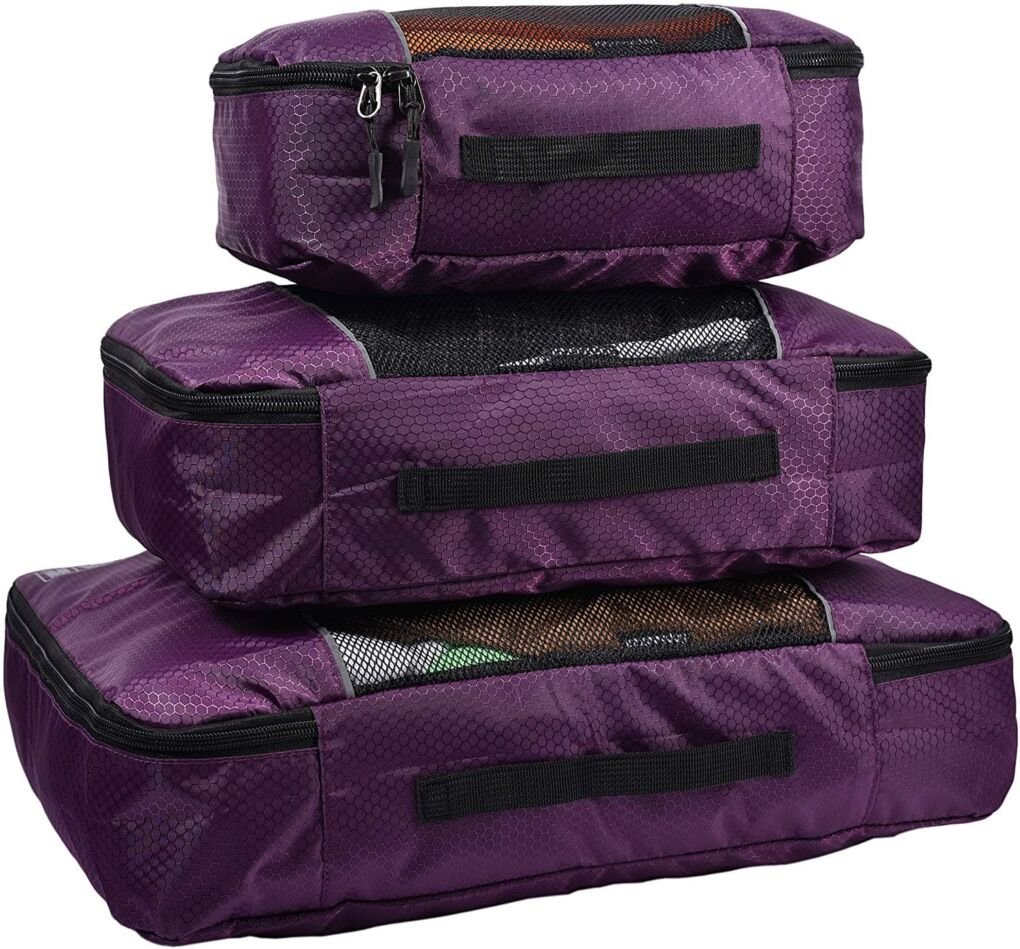 Packing cubes help keep your stuff organized! Whether you're backpacking or traveling in a suitcase and staying in luxury accommodation. The use of packing cubes – South Africa packing list can help you arrange things by color, clothing type, or even outfit.
Travel Adapter for South Africa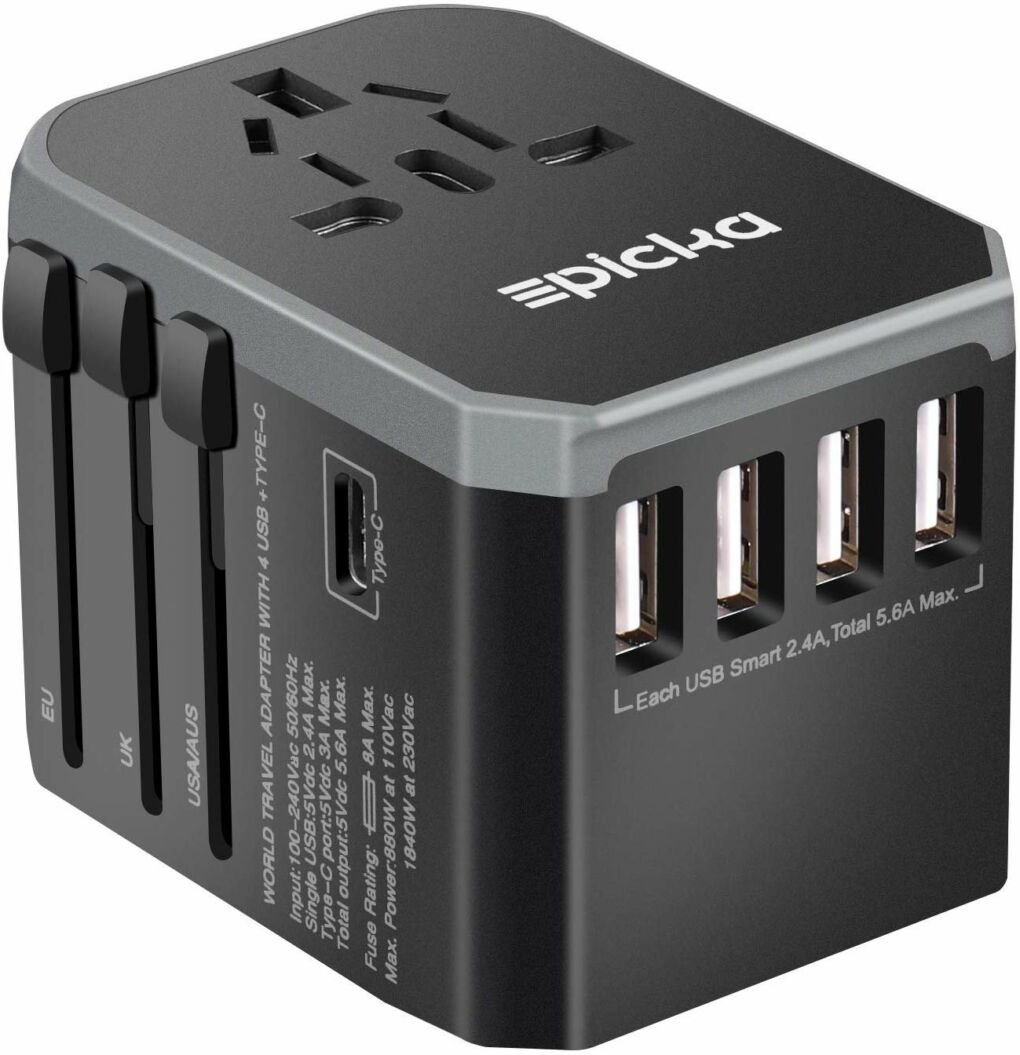 Power up in South Africa with a universal travel adaptor! Most rental properties don't offer adaptors, its best to be prepared with an adaptor that works in over 200 countries.
The all-in-one adapter has two outlets and four USB ports, so you can charge up to six devices simultaneously.
Dual Laptop & Phone Charger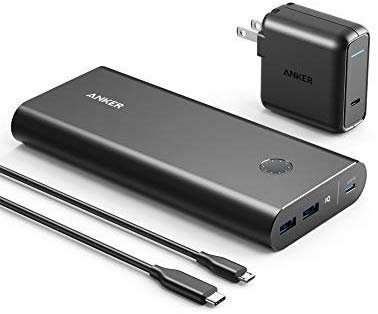 With a dual charger for phones and laptops, you'll never have to worry about your device running out of battery at an inopportune moment.
The power bank can charge most phones over 7 times, tablets at least 2 times, or notebooks at least once.
First aid kit
Medication: Daily, necessary, and allergy – carry extras & copies of prescriptions.
Paracetamol: There are different types and brand names. They all do the same job of relieving pain. Always do your research before packing your medical bag for different countries, for example, In Bali it's illegal to bring in or be in possession of pain relievers and you can face the death penalty. This isn't the case in South Africa though!
Bandaids
Travel size nail kit
Compression Socks: Form-fitting, lightweight, and breathable fabric features maintain joint stability regardless of activity.it is ideal for those who sit for a long period during travel or at work.
Pack them all in a small, see-through bag that can be tucked into your carry on.
Period kit
Always be prepared for Aunt Flo! While finding tampons can be an issue in some African countries, this isn't the case in South Africa. You can easily walk into any store and buy pads or tampons.
If you want to bring more sustainable alternatives like reusable panties and leggings or cotton pads. I'd recommend bringing them from your home country as they aren't easy to find in SA.
Travel Size Toiletries – South Africa
Flying makes your skin super dry! Not only important to drink a lot of water but pack products that keep you hydrated and moisturized in-flight My go-to's are:
Hand Sanitizer: Travel size hand sanitizer cos germs are everywhere!
Lip Balm:

Ultra-hydrating, sophisticated, and practical, this is everything you'd want from a lip balm. A single slick smooth chapped skin and leaves behind a subtle wash of color. It lends lipstick a new lease of life, too. Simply pat a little over the top to freshen up your pout.

Clinique Take The Day Off Cleansing Balm: Take your double-cleansing routine on-the-go with a tiny version of your oil or balm cleanser. We love this classic Clinique formula, which dissolves waterproof mascara, foundation, and more.
Bioderma Micellar Water: This product works to cut through excess sebum, grime, and make-up keeping oily holiday skin at bay. A little really does go a long way which makes this great for trips abroad.
What to wear on Safari in South Africa
If you are wondering what to wear on safari in South Africa or whether to khaki or not to khaki on safari, this African Safari packing list is for you!
It's important to pack minimal and lightweight, earth-toned clothing.
Which colors to wear on an African Safari
Tourists always wear head to toe Khaki which is a beautiful color but not the everyday choice for most locals hence it's easy for us to spot tourists.
I've read a lot of guides "warning" people of wearing bright colors in Africa. Africans love color and no one will judge you based on the color of your clothes.
When going on safari the best color to wear something dark like black, navy, olive, tans, and browns as most cars are open and you are bound to get covered in dust. That's the only reason. Many animals are considered to be color blind. The variety of shades that they can in fact see will look vastly different from that of our own sight.
In fact, Rhinos have impressive horns but a bad vision. Unless rhinoceroses can clearly hear and smell you, they have no way of knowing where you are in physical space. Next time you go on a safari, leave your camouflage home.
What to pack for an African Safari
Sun Hat for African Safari: The three-inch brim ensures a high level of sun protection, providing shade for where it counts. Neck Flap takes protection one step further by protecting the neck from the elements.
Sunglasses
Sunscreen:

SPF is essential, both in terms of protecting your skin from environmental damage and visible signs of aging. Aesop's facial protection is a game-changing fluid shield, protecting against both UVA and UVB with a matte, non-greasy finish

A light, compact raincoat: long sleeve, hooded with drawstring, elastic waist, two front pockets for roomy storage, waterproof zipper. Quick-drying and Lightweight casual fit.
Personal wifi hotspot: Get fast, secure 4G LTE WiFi in 130 countries, a remote camera, power bank, and integrated smart assistant into one pocket-sized gadget. Connect, post, charge, email, track, photograph… all without SIMs or contracts
A Camera(and camera bag), lens, batteries(2), memory cards(2), & chargers.
Wipes: Always carry disinfecting wipes!
South Africa Packing List: Shoes for Safari
You only need one pair of flats! Closed shoes like boots or sneakers for day time and maybe open-toe sandals for the evenings.
---
Planning an African Safari Trip?
---
Summer Packing List for South Africa
Swimwear
Flip Flops
A Hat
Summer Dresses
Shorts
Tank Tops
Lightweight jacket or a Kimono
T-shirts
Blouses or a fancy dress for evening festivities
South African Packing List for Winter
Long-sleeve shirts and sweaters
Warm socks
Scarves and beanies
Boots
A jacket and raincoat – not too thick, as it gets cold in SA but doesn't snow and it only gets up to 10 – 15 degrees Celsius in winter.
Female Personal Safety Gadgets for South Africa
Don't you wish we lived in a world where the possibility of being assaulted, violated, or even murdered wasn't one of the things to take into consideration when traveling or even just living in your own country?
I've shared many safety tips over the years including solo travelers guide to safety in South Africa which includes details of how to meet other solo female travelers, scams to be aware of, and more.
Apps to download before visiting South Africa
Namola – SA's leading safety app that helps you receive emergency assistance when you most need it." The app also supports a family feature to ensure that your loved ones are safe.
Uber – The best way to get around if you don't have a car in SA.
Bull Horns Panic Button – The app allows you to instantly, silently alert your community and emergency responders with just a shake of your phone.
MySOS SA – a panic button app that supports 2-way voice communication and GPS tracking used by more than 100 000 South Africans. The easy intuitive interface allows you to connect to emergency services.
Personal safety gadgets for solo female travelers in South Africa
Phone Lanyard: A phone sling where I can attach it to my belt/waist/bag so that I don't drop/lose it (I'd die if anything happens to my phone!) Buy the black one. The elastic is stronger!
Not your typical money belt:

I chose this one and agree with the reviews that the material feels stronger. It's also moisture-wicking and comfortable to wear! I know some similar products already have zippers but this one feels like it holds better but has no zippers. and acts like Spanx!

The double-ended S-biner lock:

With thousands of claims filed annually for lost items, you need a lock that can turn most handbags into thief-proof!

Pacsafe Bra Pouch: Ideal to keep your money, IDs, and credit cards safe from pickpockets and thieves. The turn-and-snap connector clasp design is different from comparable products, easy to use, and prevents the pouch from unsnapping accidentally.
Pacsafe Cash Belt: I

t's metal-free-ish so you can wear it through security without setting off alarms! It holds cash AND your pants up. I love mine!

Portable Door Jammer: Use for a door barricade in an Airbnb or hotel to be able to lock yourself in a room.
---
Southern African Travel Guides
---
Travel Insurance for South Africa
Use travel insurance while visiting South Africa so you are covered for theft and medical expenses. There are a lot of adventurous activities to do in SA, and it's best to have peace of mind while driving, hiking, and trying some of the best food in the world.
Find out why I recommend World Nomads, check out my World Nomads Insurance Review.
Disclaimer: This article contains affiliate links. This means that if you make a booking after clicking on a link, I may receive a small commission at no extra cost to you!