Is Medellin safe for tourists? This is the big question for anyone who wants to visit the "City of Eternal Spring."
It's a valid question if you've seen the tv series "Narcos". However, the media can be misleading. Although Medellin was once the center of the world's most dangerous city, more and more visitors are flocking to the region.
That's because Colombia has done everything it can to learn from past mistakes and make the city safer. It's worked, too, as Medellin is now a popular location for digital nomads, with more accommodation options and amazing coworking spaces.
But how safe is Medellin, really? After all, no city, certainly not in South America, is completely secure. Keep reading to learn everything you need to know to stay safe in Medellin, and to make the most of your experience.
Why Visit Medellin
Medellin is a more relaxed city than you would imagine. Significant urban renewal initiatives have turned it into a modern, immaculate metro with a vibrant cultural scene. This makes it an excellent place for the modern traveler.
Thanks to its tropical climate, Medellin is a dream destination for outdoor exploration and activities. To help you get by, the metropolis has a well-developed public transportation system, a modern-day airport, and a huge selection of bars and restaurants.
Culturally, Medellin is a melting pot and its past is reflected in city life, cuisine, and festivals. Its modern infrastructure is also surrounded by a beautiful natural landscape.
Paisas, as the people of Medellin are affectionately called, are known to be very friendly. It's not unusual to feel welcome anywhere in Colombia, but here you get the sense that people are genuinely happy to see you.
They'll often grin at you on the street and even have a spontaneous conversation with you (whether you know Spanish or not). This adds to the city's charm and is another reason to visit.
Is Medellin Dangerous?
In recent years, crime in Medellin has significantly decreased, despite the bad rep it still has. This is mainly due to the fact the city was once ruled by the narcos cartels and Pablo Escobar. At the time, Colombia had a very high homicide rate internationally, and unsurprisingly, the numbers were twice as high in Medellin alone.
The Colombian government has since worked hard to boost protection inside the town. Among other things, it has employed additional cops and funded social initiatives to reduce crime. Still, there are regions you ought to avoid at all costs.
Dangerous Areas in Medellin
Downtown Medellin
Medellin's city center, also called La Candelaria in Spanish, is where many of the town's most popular attractions are located. This includes Plaza Botero, Parque de los Pies Descalzos, the Memory House Museum, and numerous shopping centers.
Unfortunately, it's also one of Medellin's most dangerous neighborhoods. Despite the strong police presence, there are several robbers and pickpockets that prey on naive tourists and locals.
Compared to nighttime, Medellin's city center is usually safer during the day. Nevertheless, tourists need to pay attention to their surroundings, especially because the area is so busy and active.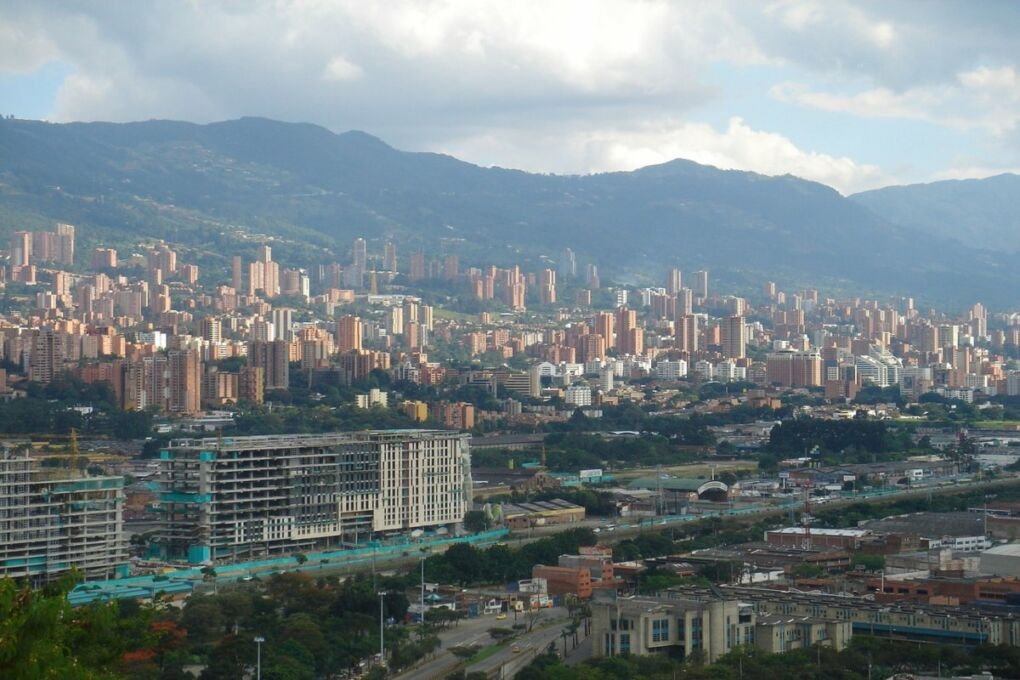 Comuna 13
Comuna 13 in Medellin is a notorious area plagued by security concerns and high-risk activities. Gang violence and crime make Comuna 13 a dangerous place where both locals and visitors should exercise caution.
Despite these challenges, Comuna 13 is a vibrant and resilient community known for its charming street art that adorns the walls and reflects the spirit of its residents. The efforts of local initiatives have contributed to social change and created a sense of unity and hope among residents.
Is it Safe to Live in Medellin?
As in any huge city, there are both good and bad neighborhoods. There are also great people and some dodgy characters. Although other parts of Colombia have experienced high violence in recent years, Medellin has generally escaped these trends.
Conflicts between rival criminal organizations are to blame for the majority of Colombia's common violent crimes. This is especially widespread in rural areas in the country's south.
You can feel safe in Medellin if you keep your senses sharp and apply the same fundamental techniques you would in any other big city. At the end of the day, there's a reason it's one of the best places to live in Columbia.
Safe Areas in Medellin
Laureles
Even though it's not the most famous neighborhood of Medellin, Laureles is the safest area. Compared to other parts of the city, it's quieter and more pedestrian friendly. This contributes to its relaxed atmosphere, especially in the northern part of Laureles.
While it's not as hip and popular as other tourist districts, it definitely has its perks. If you're worried about your safety in Medellin, Laureles is a good choice. You'll live like a local and still have a wide selection of chain stores and restaurants right outside your door.
El Poblado
El Poblado, one of Medellin's major areas, has a great variety of eateries, bars, and boutiques. It's also the wealthiest neighborhood in the city, which means more security workers, cameras, and police officers.
You'll be relatively safe from gang crime and violence, although you should be wary of pickpockets throughout the day. At night, there is increased police presence, which should ease whatever safety concerns you had.
Envigado
Envigado, a formerly independent city that is now part of Medellin, is a good choice when it comes to safety. This beautiful neighborhood has a family atmosphere and is ideal for expatriates.
Visitors and locals alike can get the best of both worlds here. You can sleep calmly knowing that you're protected while being in close proximity to Medellin's main attractions.
There are plenty of excursion options right on your doorstep and the area is more rural than other parts of Medellin.
Warnings & Dangers in Medellin
Medellin, like most cities in Colombia, has a reputation for being dangerous and chaotic. In actuality, both visitors and foreigners find the city quite appealing. Despite a modest spike during the pandemic, crime in Medellin has steadily dropped throughout the years, making it significantly safer today than it was in the 1980s.
So, as always, you must use caution when traveling. Street crimes remain shockingly high in the city and is mostly committed by gangs.
Overall Travel Risk (6/10)
There are still security concerns in the countryside. Popular crimes include fraud, counterfeit money, and petty theft, both in urban and rural areas. Another risk to look out for are cab drivers, who've been associated with verbal abuse, aggressive behavior, and robbery.
Both tourists and locals have been victims of unfair business practices such as inflated prices, detours, or manipulated taxi meters. Cases of counterfeit money being circulated have also been observed, affecting the finances of individuals and businesses. Theft of valuables and personal property remains a problem, especially in busy areas.
Ruthless Taxi Drivers
In Medellin, cab drivers have a reputation for being quite ruthless. They know exactly how to bump up the price and use a higher meter to charge more or drive you through unnecessary traffic to make it higher.
As a precaution, ask for an estimate if the cab has a meter so that you can get an idea of the price. To be extra safe, take a picture (discreetly) of the cab driver's license plate before you get in.
Alternatively, you can use Uber or different trip-sharing apps. They're generally easy to request and are available at any time of day.

Scams
Many locals will try and scam you if they suspect that you're a tourist. This can happen in several ways but a popular way is increasing the prices of their items or services. They might even charge for something that should be free.
So how do you go about avoiding this? By asking other travelers about the cost of similar items and based on the price others have paid for them, you can estimate how much they should cost. You could also try to be nice and polite so they change their mind and not scam you.
Fake Money
There is a scheme with counterfeit money that is widespread throughout Latin America. The scam is quite simple: you go into a store (in some cases a small stand), pay with a larger bill, and get your change, but one or more of the bills are counterfeit.
Since the money usually looks quite real, it's hard to spot it right away. So what do you do? The easiest way to prevent this is to use only small bills or exact change when you shop at these small merchants. You can exchange larger bills at bigger stores, restaurants, and even banks.
Petty Theft
Unfortunately, street robberies are quite common in Medellin. The most common type of theft is when a motorcyclist comes by and steals your wallet or cell phone.
It also happens when a motorcycle pulls up with two men on it wearing full-face helmets and threatening you with a knife or gun. Because this threat has become so commonplace, many Colombian communities have tried to ban male motorcyclists, which decreased petty theft.
Always be aware of your surroundings, especially near traffic. It's best to keep your belongings tucked away and not use your cell phone when crossing the street.
Tips for Staying Safe in Medellin
To help you have the safest and most enjoyable holiday possible while visiting Medellin, here are some tips:
Know your whereabouts: You must be familiar with the place in order to feel secure while traveling. Always download Google Maps offline to your phone before going somewhere new. Mark any significant locations on your map, including your hostel, hotel, and any other locations you know.
Don't be flashy: When you visit Medellin, you don't necessarily have to wear your best watch, your best jewelry, or your best clothes. There are millions of friendly and unfriendly faces in this busy city, so in this situation, you want to blend in and go unnoticed.
Embrace the culture: The distinctive culture of Medellin keeps the city alive. An important aspect of this culture is the choice of fashion and design. For example, flip-flops and shorts are frowned upon in Medellin's culture. It's best to pay attention to what the locals do and wear if you want to fit in.
Stay away from controversial topics: Because of its difficult past, conflicts still exist amongst many societal groups in Colombia. Avoid talking about subjects like Pablo Escobar and the FARC. Pablo Escober still holds a special place in the hearts of several Medellin residents for having given families a place to live at the time.
Carry only a few things: You won't be losing more money than necessary in the event that you are robbed. When you go out at night, it's wise to only bring your phone, keys, cash, ID, and a credit card, leaving your actual passport in your hotel room.
Is Medellin Safe | Frequently Asked Questions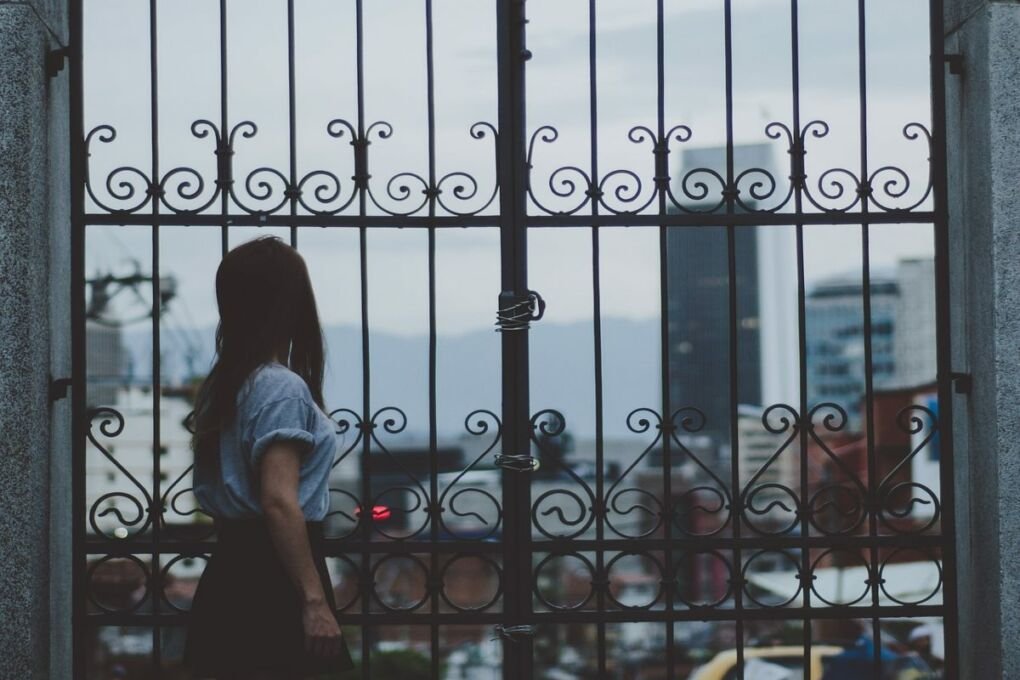 Is Medellin Safe for Solo (Female) Travelers?
A female solo traveler experiences more worries and anxieties than a typical male. Thefts, crimes, and advances are unfortunately often directed at women. However, Medellin is relatively safe for women traveling alone. Just follow these safety recommendations when traveling to Medellin and you should be OK.
Is Medellin Safe at Night?
Medellin is usually a fairly safe city during the day, but it becomes less safe at night. Although certain neighborhoods are better and have a higher police presence, thieves and criminals are aware of the wealthy visitors and residents who live there.
In the more affluent areas of Medellin, such as El Poblado or Laureles, it's usually safe to walk at night, but you should rather take an Uber if possible.
Is Medellin Affordable?
If you stick to the local cuisine, stay in dorms, and take the bus or train, Medellin is very cheap. But it's also easy to spend a lot of money on the city's delicious cuisine and exciting nightlife.
Is it OK to Wear Shorts in Medellin?
In Medellin, it rains regularly and the weather is unpredictable. It's a good idea to carry an umbrella with you. In general, wearing shorts, tank shirts, and flip-flops will make you stand out as a visitor. So if you're looking to blend in, you might have to wear longer pants.