How beautiful is Miami? With its pastel art deco architecture, towers, beautiful coast, and beach lifestyle? Combine that with Latin American culture, predominantly Cuban, and you have one of the best cities in the US. However, before you buy a plane ticket and pack your bags, it's understandable that you might ask yourself, "Is Miami safe for tourists?"
Short answer: yes! But just like any other big city, you need to keep your wits about you. There are some dangerous places in the metropolis that you shouldn't even think of visiting.
In this guide, you'll find out which neighborhoods are safe and which ones you should visit to get the full Miami experience.
Why Visit Miami?
There's no doubt that Miami is a traveler's dream — the weather is just pure perfection all year. It's summer vibes with highs around 82°F (27.7°C), and even in winter, it's still lovely and warm at around 68°F (20°C). With so much vitamin D, don't forget to pack plenty of sunscreen.
Besides the great weather, Miami has miles of stunning beaches with white and golden sand. It's like being transported to a legit tropical paradise. And many beaches even have gyms, so you can pump some iron or work while basking in the most stunning weather imaginable. It's a win-win situation.
Partygoers will be happy to know that Miami never sleeps – its nightlife is famous for a reason. Although the city is also known for award-winning restaurants, international arts, and sports.
Is Miami Dangerous?
Miami is generally a safe place for locals and tourists, which is a relief. But let's keep it real here: with its size and popularity, it's no surprise that some safety concerns are floating around.
Now, don't go believing all those exaggerated movie portrayals. This place isn't some crime-infested nightmare. That being said, it's always wise to use some common sense and be aware of your surroundings, especially in certain areas where you might want to exercise a bit of extra caution.
Dangerous Areas in Miami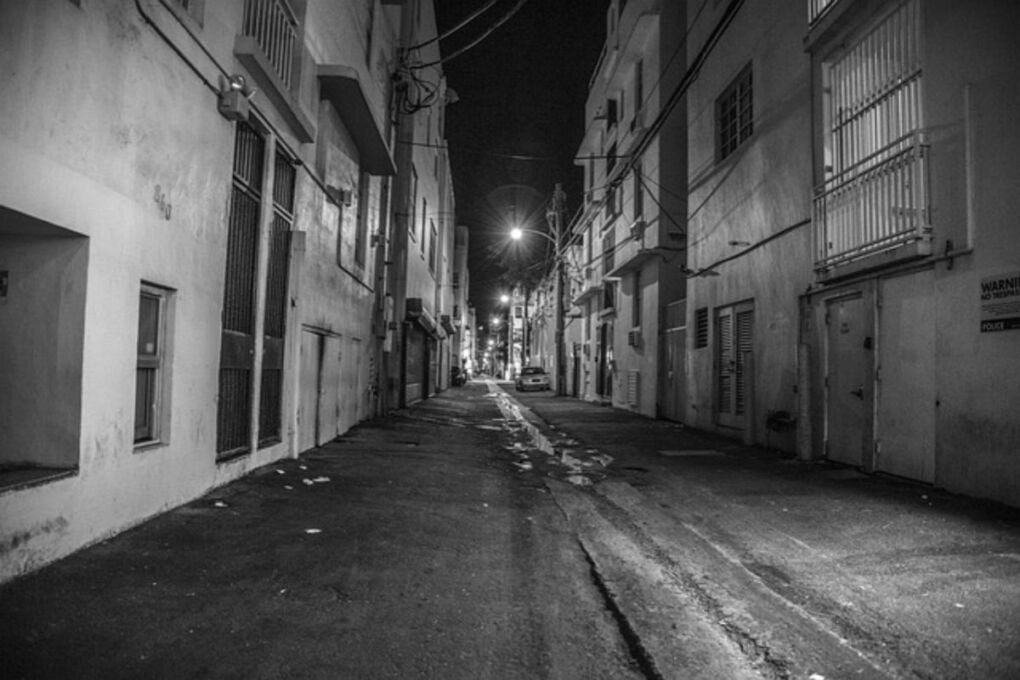 Liberty City
Liberty City is a part of Miami you're better off avoiding. It has a reputation for being a criminal hotspot where drugs and violence cause trouble. Crimes like burglaries, robberies, and rampages occur regularly here.
Homicides increased by 40% between 2011 and 2013, and the situation hasn't improved much.
Sexual assault is another problem in this area. To minimize the risk, you should avoid being out alone, especially at night. If you opt for group activities or are accompanied by a trusted person, you can increase the chances of your personal safety. Also, staying in well-lit and populated areas can help increase your chances of safety.
Overtown
Then there's Overtown, the most vibrant neighborhood in Miami and a historic district with deep roots in the black community. It's been around forever, has about 9,640 residents, and is located northwest of Downtown Miami.
Although the police are doing their best, criminality, especially related to gun violence, is pretty much out of control here. The situation is so bad that the overall crime rate here is 145% above average, and for violent crime, it's as much as 124% above the national average.
If you must explore the area, it's best to do so in the afternoon, and that goes for solo female travelers as well.
Is it Safe to Live in Miami?
There's a reason why it's one of the best places to live in America, and many famous people live here. Although the city has downsides, many folks feel that living in Miami is safe.
Let's face it. Crime is a problem everywhere in the world. Despite the high rate here, the city is still worth living in. There are some dangerous neighborhoods, but overall they don't overshadow what Miami is really about.
Anyone planning to move here should consider where they want to make their home. Living in one neighborhood can be very different from living in another, as each has a different vibe.
Safe Areas in Miami
Coconut Grove
Coconut Grove is among the top locations to look for a hotel or vacation rental. Visitors can feel safe in this area near Miami International Airport. This area's exceptionally low crime rate is partly due to the strong police presence.
This hospitable place exudes a happy, carefree atmosphere. Locals often refer to this historic area as "The Grove" and flock there to enjoy the relaxed atmosphere. Coconut Grove is home to cafes, restaurants, and art galleries. Biscayne Bay provides a beautiful backdrop.
There is also the famous Vizcaya Museum and Gardens complex that welcomes guests. This neighborhood is a good choice for visitors to Miami because of its safe streets.
Fisher Island
Just off Miami Beach is the lovely isle of Fisher Island. This lovely island, which can only be reached by ferry, is among the safest places in Miami.
The neighborhood is known for its opulent lifestyle, which includes multimillion-dollar residences, exclusive beaches, a golf course, a world-class spa, and various fine restaurants.
The island used to be the Vanderbilt family's winter residence but is currently entirely populated by individual homes. You'll find the Fisher Island Club on the island, which has its own marina and golf course. However, the biggest draw for many visitors is the stunning beaches and panoramic vistas.
Coral Gables
The beautiful Coral Gables is known for its Mediterranean architecture and is one of Miami's safest residential neighborhoods. The city's vast botanical gardens are also located here.
It's several miles from Downtown Miami to this chic neighborhood. Coral Gables is a popular choice for those relocating to or visiting Miami. Why? Because of its reputation for security and the presence of mobile police patrols and local crime watches. There are numerous gated communities in the area to prevent break-ins.
Warnings & Dangers in Miami
Miami is a safe city with a low to moderate chance of danger. You can feel safe visiting even if small-scale crimes and scams exist in the city. Do a little research before making your trip arrangements, whether you are a seasoned traveler or not.
In Miami, pickpocketing and purse snatching are the primary issues to look for, especially in crowded locations and close to popular tourist destinations. Fraud can also be a part of property crimes, especially if you rent out condos or holiday properties. Tropical storms, which typically happen between June and October, are another threat to Miami.
Overall Travel Risk (4/10)
You may have seen Miami portrayed as a drug-infested and violent city in many movies, but it's not like that at all.
Granted, Miami still has problems like gun and property crime. But contrary to popular belief, this violence doesn't necessarily have anything to do with gangs and doesn't happen everywhere in the city.
Homelessness is also a problem, as many shantytowns have been built on overhanging passes. Walking overpasses should also be avoided.
That being said, a visit to Miami is safe if you follow a few travel safety recommendations that apply to well-known destinations.
Before you travel to Miami, consider the following tips.
Financial Scams
Although there are scams in Miami, you can easily avoid them if you know what to watch out for. When renting homes and condos, con artists may attempt to deceive tourists by taking payments for fictitious properties.
Ask for a live tour of the property through Facetime or video chat before making your reservation to avoid property scams. It's crucial to confirm that your landlord has a legit renting permit. Make a reservation at a respected hotel or resort if you're unsure.
Mugging
Be careful, especially at night, because the robbery rate is 63% higher than the national average. If something happens, it's best not to fight back, as these cases can become violent. Try to make a note of as many details as possible so you can file a report with the police.
However, please stay away from dodgy-looking areas. Also, try to refrain from walking alone at night, as these are the times when you're most likely to be robbed. It's best to thoroughly research the places you want to visit and stick to Miami's safe neighborhoods, some of which are already mentioned.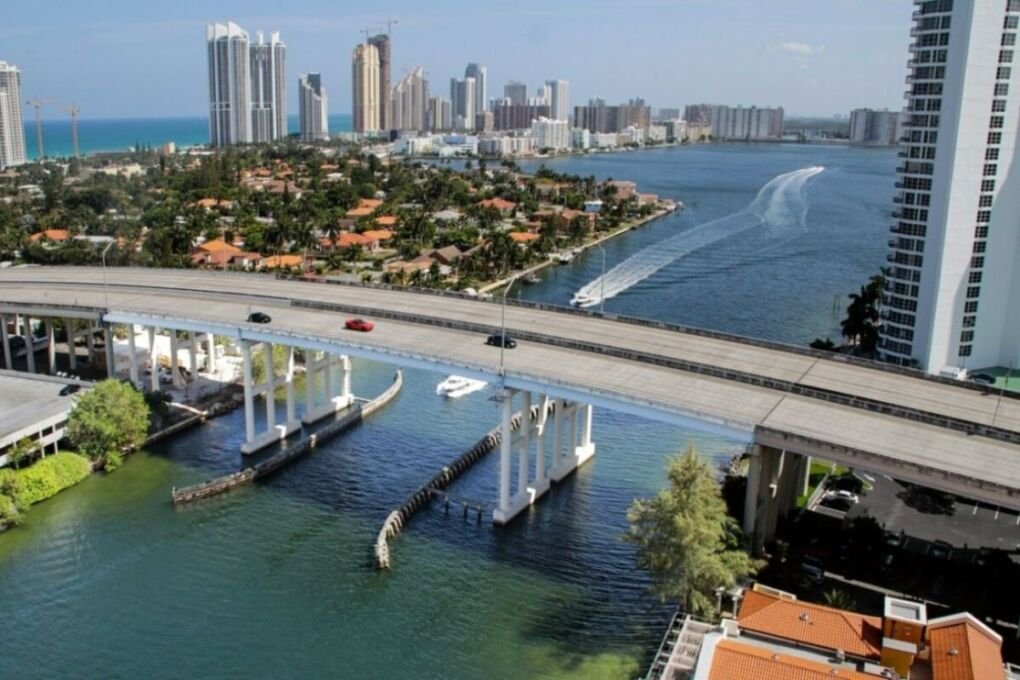 Extreme Weather
Before you visit Miami, check out the weather conditions. Hurricanes cause severe damage to the city, especially between June and December, and can lead to a complete disaster (you don't want to be there when that happens).
Even if you call the active hurricane hotline at such moments, you should avoid landing in Miami during this time.
In the unfortunate event that you land in Miami during a hurricane, then you should have a contingency plan in case of severe weather. It would also be wise to get travel insurance that covers unforeseen events.
Pickpocketing
Most tourist-rich cities you visit have pickpockets and purse snatchers. Careless tourists are easy targets because the streets are so active and busy.
Preventative measures include avoiding carrying cash, keeping your wallet secure in your purse, and exercising caution in crowded areas. Use discreet bags and avoid flashy jewelry to deter thieves.
Carry your backpack in front of you in crowded areas so you can keep a close check on it.
Also, you should try to blend in with the locals to avoid attracting unnecessary attention because thieves can smell tourists a mile away.
Tips for Staying Safe in Miami
Miami, Florida, offers an upscale experience whether traveling alone, as a couple, or with your family. Miami has the same security issues as any other place. Just keep a few things in mind for a stress-free exotic Miami thrill trip.
Stay away from dangerous neighborhoods: Miami is a tourist-friendly city that caters to the growing demands of visitors worldwide. However, avoid the notorious Liberty City and Overtown. These neighborhoods have much higher crime rates than other parts of the city, making it risky for tourists to stroll around.
Avoid public smoking: Miami has restrictions on smoking and consuming stimulants. Avoid smoking in airports, hotel lobbies, offices, and bars completely to avoid getting involved in unnecessary entanglements.
Always have a lookout: One of the biggest attractions for tourists in Miami is the beach. However, a pleasant day at the beach can go south if your valuables get stolen. Ensure someone from your group stays behind to watch over your belongings if you want to swim in the ocean. If you don't have friends around, ask the nearby lifeguard to watch your bags.
Drink in groups: If you plan to drink, do it carefully and with trusted friends so you can look out for each other. Alcohol and "date rape" drugs are used in many sexual assaults.
Is Miami Safe | Frequently Asked Questions
Is Miami Safe for Solo Travelers?
Absolutely! Miami is safe for tourists traveling alone.
As mentioned earlier, taking action, acting properly, and keeping your wits about you are important. Avoid being out alone at night, and keep an eye on your surroundings.
If you're attending events, choose a hotel in a safe location, be extra careful when drinking (don't leave food and drinks alone), and avoid risky regions.
Is Miami Safe for Families?
Yes! Miami is definitely a safe city for families. But as already stated, you should book accommodations for your family in a safe area and follow safety precautions.
Miami is a popular destination for families with numerous family-friendly attractions. There are numerous museums, cruises, aquariums, state parks, beaches, and water sports activities.
Popular family attractions include the Miami Zoo, Venetian Pool, Monkey Jungle, Children's Museum, and Sunny Isles Beach.
Is Miami Safe at Night?
Depending on what neighborhood you're in and what activities you're engaged in, Miami can be safe at night.
Most serious crimes occur at night. Robberies, murder, drunk driving, and assault are just a few examples. So it makes sense to be extra vigilant after the sun sets.
That doesn't mean you can't have fun at night, though. You could do plenty of night-time activities, like take the Big Bus tour of the city or attend a ballet, opera, or concert.
Is Miami Safe for Visitors?
Miami is a popular tourist destination even though it has a reputation for having a lot of violent incidents. This should tell you that traveling to Miami safely and enjoying yourself is possible.
However, while visiting the largest city in South Florida, you must consider how to protect yourself and your family safely.
Petty theft, such as pickpocketing, purse snatching, and rental scams, are the most frequent crimes travelers may encounter while in Miami.