Turkey is a country that acts as a bridge between Europe and Asia. Surrounded by sparklingly blue beaches on three sides, it's perfect for a summer vacation. This is a country overflowing with gorgeous mosques.
With multiple bazaars, Turkey is the perfect place to shop. From clothes and bags to spices and rugs, there's something here for everyone. There are also a number of up-scale stores to indulge in.
Known for its flavorful food, marvelous history, and incredible scenery, Turkey is the ideal destination. It's quite a mountainous country, which means that you will always have a breathtaking view.
So, is Turkey safe? Let's find out.
Why Visit Turkey?
Turkey is home to magnificent thermal pools in Pamukkale. These white, layered pools have garnered the name "Cotton Castle". Go and take a dip in the blue mineral waters and get some solid Instagram content.
The region of Cappadocia is picture-perfect, with its magical views and stone-carved houses. Filled with the most picturesque hiking spots and hot air balloon rides overlooking the region, you are sure to experience a different kind of wonderful.
If you're keen on exploring this region, you'll need to know when is the best time to visit Cappadocia.
If you're looking to unwind, you absolutely cannot miss out on a hammam. Turkey is famous for their hammam experience. Relax at one of the bathhouses by enjoying the steam, followed by a bath and a massage.
If you're still looking for places in Turkey to visit, use this first-timer's guide.
Is Turkey Dangerous?
With the in-fighting happening in Syria, parts of Turkey are affected. Turkey borders Syria, and as a result, there are roads closed near there. Areas such as Mount Ararat are under military restriction, so do your research when picking places to explore.
Luckily Turkey is a massive country, so most of this unrest coming from bordering countries won't really affect you if you aren't in those areas.
There are quite a number of protests that happen throughout the country due to the political situation. Avoid any demonstrations, as they have been known to turn violent.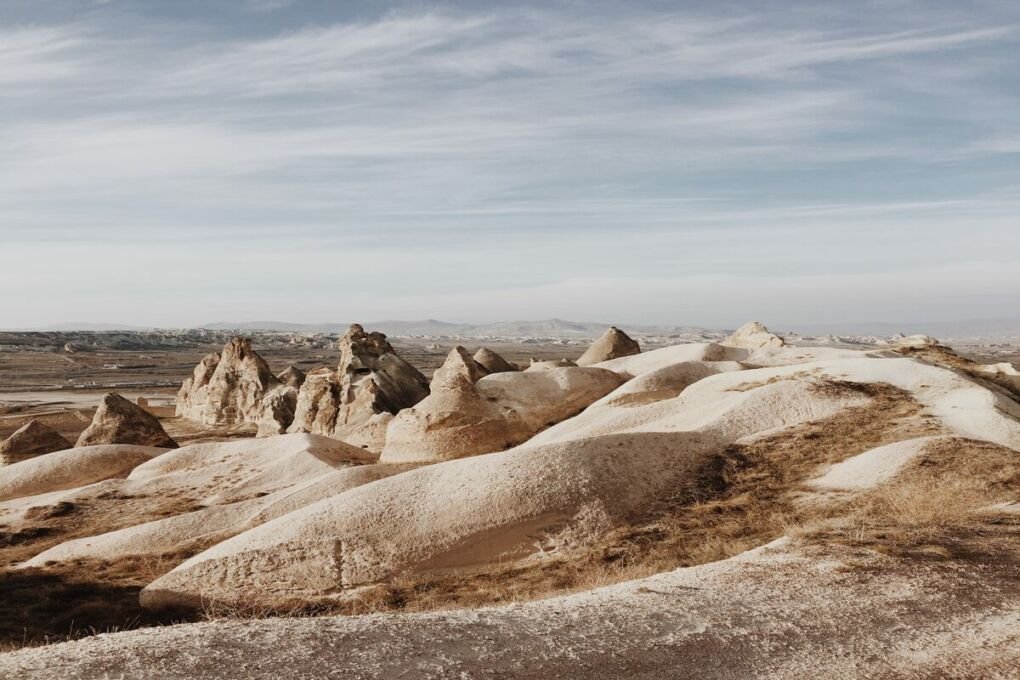 Dangerous Areas in Turkey
Şirnak
Şirnak is a city located in a district with the same name. It is said that Noah's Ark landed near Şirnak, by Cudi Mountain, after the flood. It has numerous national parks and beautiful mountains.
With its proximity to the Iraqi border, this city is not safe for tourists. Recently fourteen areas were declared as security zones, barring any public access. The rising terrorism attacks in the region have made it increasingly unsafe.
With the political tensions in the region, we don't advise that you go there.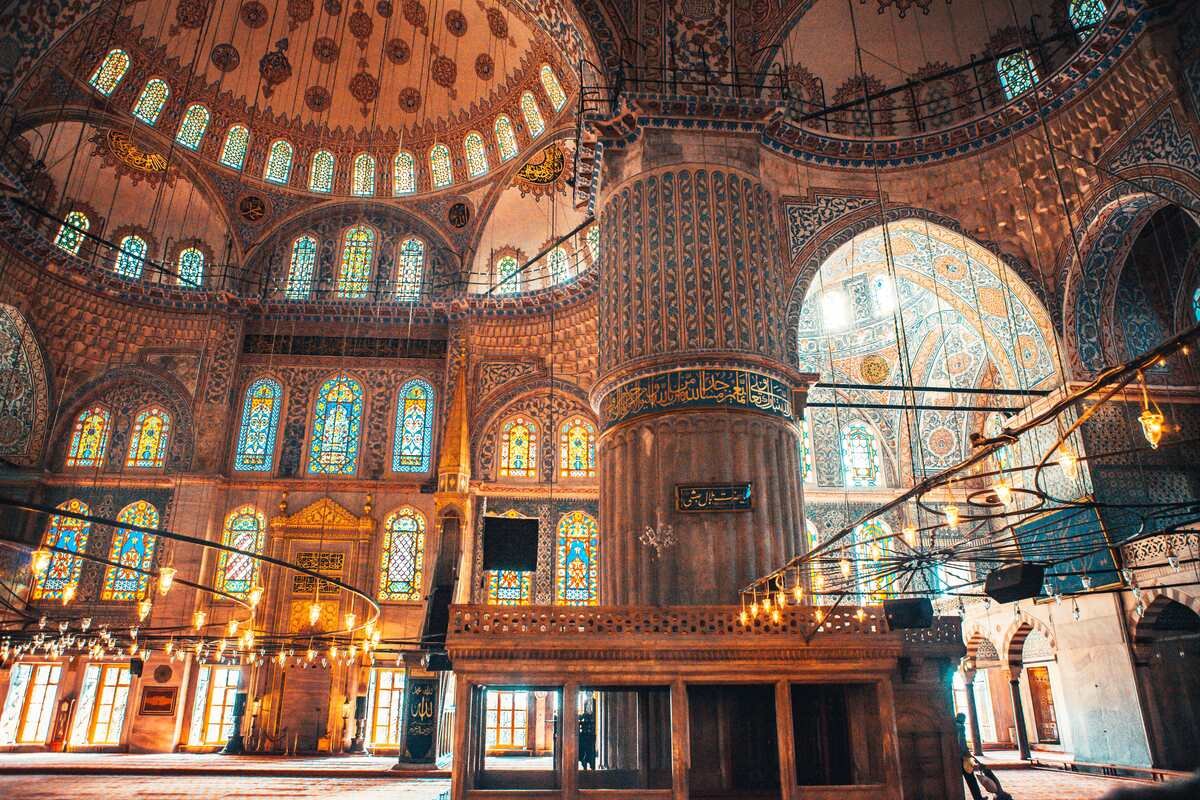 Mersin
The port city of Mersin, located on the Mediterranean Sea, is the picture of perfection. With many spots to fish and swim, it's surrounded by magnificent waters. You can go to the Mersin Museum to gaze at the magnificent archaeological artifacts.
With its extensive experience with terrorism attacks, Mersin is a cause for caution. There have been a number of terrorist attacks in this city. Tourists should be wary of this. Though there are multiple things to do in the city, the risk is high.
Interestingly, you are unlikely to fall victim to a petty crime. Muggings and pickpockets are a rarity in Mersin.
Is It Safe to Live in Turkey?
Transport in Turkey is rather safe. You can rely on public transport and taxis to safely get you where you need to go. Be advised that if you choose to drive, you should be very vigilant. The Turkish tend not to follow traffic rules.
Though there are major political issues going on in Turkey, most of the country is unaffected. You can expect to be met with warmth from the locals, Turkish people value respect. So, if you show them respect and keep an open mind, they will welcome you with open arms.
Safe Cities in Turkey
Bodrum
Bodrum is located on Turkey's southwest coast along the Aegean Sea. It's home to Bodrum Castle, which was built from the stones of the Mausoleum at Halicarnassus.
This city boasts beautiful glinting beaches and is filled with shops and restaurants.
You can find a number of beach bars in Bodrum to party the night away. There's The Reef Beach Bar and the White House Bar, which are both on the water.You can drink, eat and dance the day away, making your beach day that much more fun.
The city also features numerous water activities, such as scuba diving, boat tours, and beach parties.
Istanbul
Istanbul is the most populated city in Turkey and arguably it's most popular. Stretching from the Black Sea to the Mediterranean Sea, it's got beautiful coastlines, beaches, and islands. You should definitely make the time to explore the Princes' Islands.
Made up of four larger islands, and five smaller ones, they embody different attributes. Influenced by neighboring countries such as Armenia and Greece. The Princes' Islands are the perfect summer destination for their stunning hill-top views and old-town aesthetic.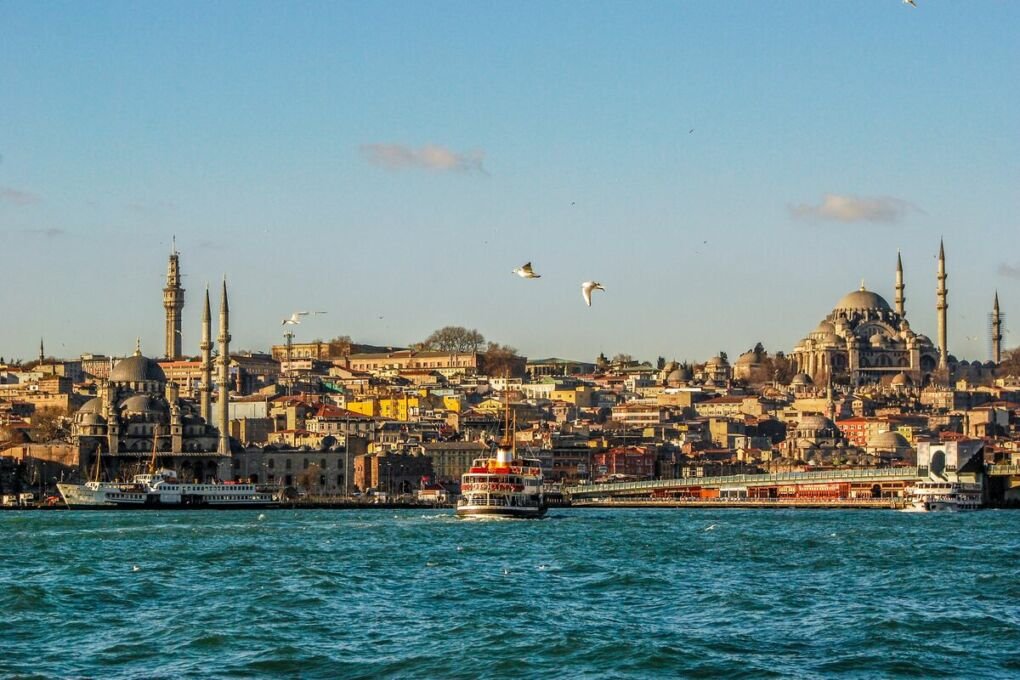 With its ornate hand-painted blue tiles, the Blue Mosque is a definite must-see. Officially known as the Sultan Ahmed Mosque. The famous mosque is open to the public but not during prayer times.
Antalya
Known as the resort city for its massive hotels and a harbor filled with yachts, Antalya is the perfect getaway. With a host of fun activities and breathtaking views, this city has everything.
One of the main historical features of Turkey is Aspendos, an amphitheater built during the Roman Empire. You can go and take in the remarkable sites of the past while testing the acoustics of the theater.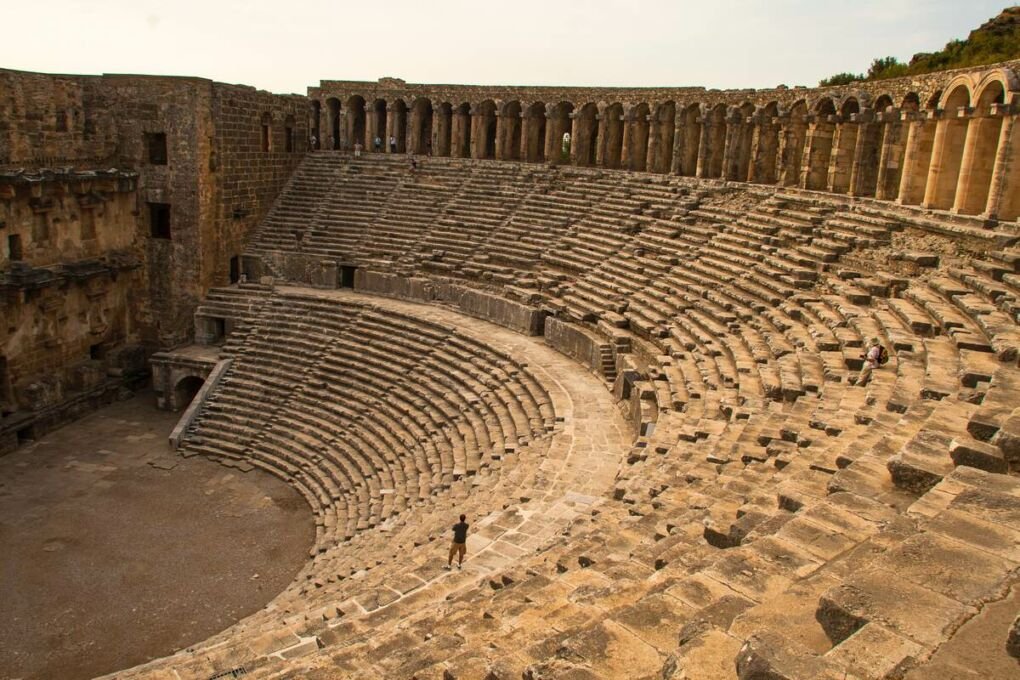 For the daredevils, Antalya is home to the Land of Legends Theme Park. With rides for the whole family and a water park, this theme park is sure to put a smile on your face.
Warnings and Dangers in Turkey
It's highly unlikely that you will experience a violent crime when visiting Turkey. Tourists are rarely victims of violent crimes. But they are more likely to fall victim to petty crimes and terrorist attacks.
You should be cautious and take care of your belongings when you're in a crowded area. Like when traveling to any other country, be aware of your surroundings at all times.
Do your best to keep up to date with the news and all weather reports. Turkey was recently hit by an earthquake and it has since reported that it's safe for tourists.
Overall Travel Risk (5/10)
Turkey is only mildly safe due to the constant terrorist attacks. With it being a sizable country, you are unlikely to experience any threats. Turkey is one of the biggest European countries, and as a result, there are many areas that aren't under threat.
Overall it is a safe travel destination, one of the most popular vacation spots, in fact. Women have reported feeling safe there as well. Even though it's safe for women, you may still be approached or receive unwanted advances.
When faced with any verbal advances, just say no. Be firm but not harsh. In the evenings, try to remain in areas where there are a lot of people, and it's not too dark.
Terrorism
The risk of terrorism is high. Though there hasn't been an attack for a while, they're common. These attacks are known to target major events or gatherings, so do your best to steer clear of those.
Keep yourself updated on the political situation in Turkey as well as its neighboring countries. The tensions in Syria and Iraq have been known to spill over into Turkey.
Terrorists have been known to target military buildings and police vehicles. Do your best to avoid them. We know it's impossible to anticipate an attack, but we hope that you remain vigilant.
Natural Disaster
Despite the recent earthquake, the risk of natural disasters is fairly low. Turkey has been known to have droughts and, in other areas, floods. Keep an eye on weather reports in all of the cities that you plan on visiting.
The droughts have been known to cause a water shortage in certain parts of Turkey. So you may find yourself without any tap water, even in your hotel. If there are any natural disasters while you visit, listen to the authorities and try to keep in contact with your loved ones.
Pickpockets
The risk of being pickpocketed is mild. Pickpockets have been known to target popular tourist areas. Watch out for them in bazaars, major squares, and overly populated areas.
Ensure that you keep your belongings close to you and that your bag is never behind you. Keep a copy of your passport and your documents on your phone so that you don't have to carry them with you.
Scams
The risk of scams is mild. They are becoming more common and are usually targeted at tourists. A common scam is when taxi drivers attempt to charge you more at the end of your trip, or they give you the wrong price upfront.
Scams are also common in bazaars. The salesman may offer you a demonstration, but really he's attempting to lure you into buying the product, or he'll charge you for the demonstration.
Be aware of these scams, and make sure you stand your ground. Be firm when talking to your taxi driver and when declining demo offers.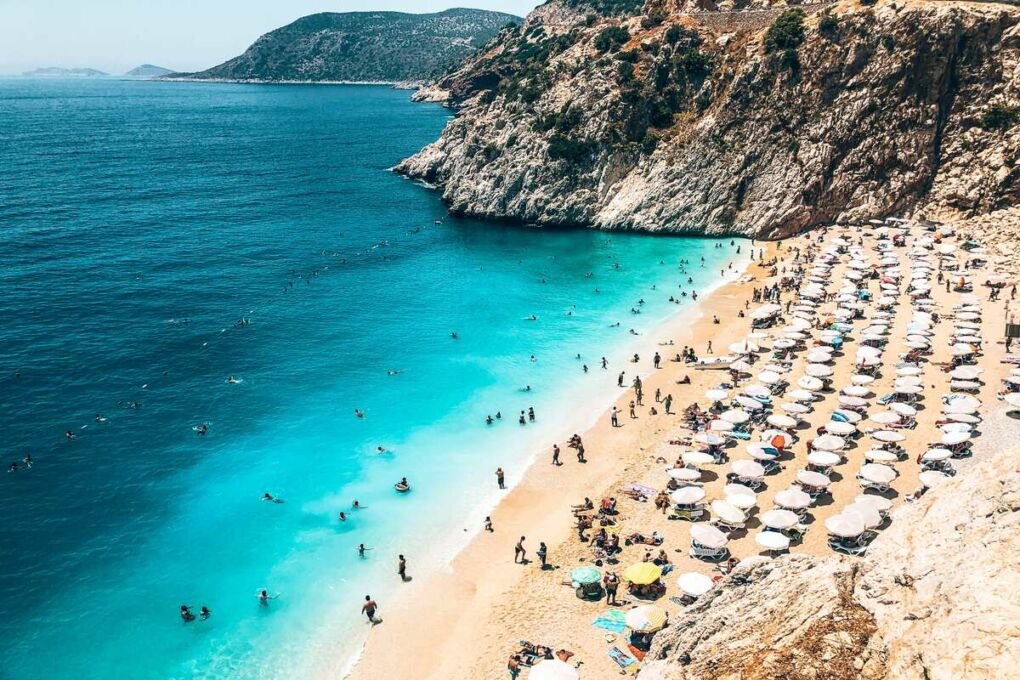 Tips for Staying Safe in Turkey
The Eastern provinces of Turkey are at greater risk for any attacks and demonstrations. This is evident by the great security presence. Be sure to always have a copy of your identification on you, they may stop you and ask to see it.
Members of the LGBTQIA+ should refrain from publicly showing affection. Turkey is a mostly Muslim country, so you will be met with pushback and negativity. There is no legal precedent in the country that protects you from discrimination.
Refrain from being flashy with your money or accessories. Keep valuables at home or in the hotel room. You don't want to draw negative attention to yourself.
Here are five safety tips for visiting Turkey:
Dress modestly. Be sure to cover up, especially when going to mosques or places of worship. You can definitely be less covered up when going to other places.
Don't get involved. Don't participate in any demonstrations or say anything against the government. It's a crime to speak against the government.
Beware of fake police. You may get stopped by the police and asked to pay a fine for some infraction, however, these may not be actual police officers. Familiarize yourself with their actual badges and know the difference.
Don't accept things from strangers. You may be accepting drugs, and they are illegal in Turkey. Decline any offerings.
No photos of military installations. They're not easy to spot, so just be careful or ask.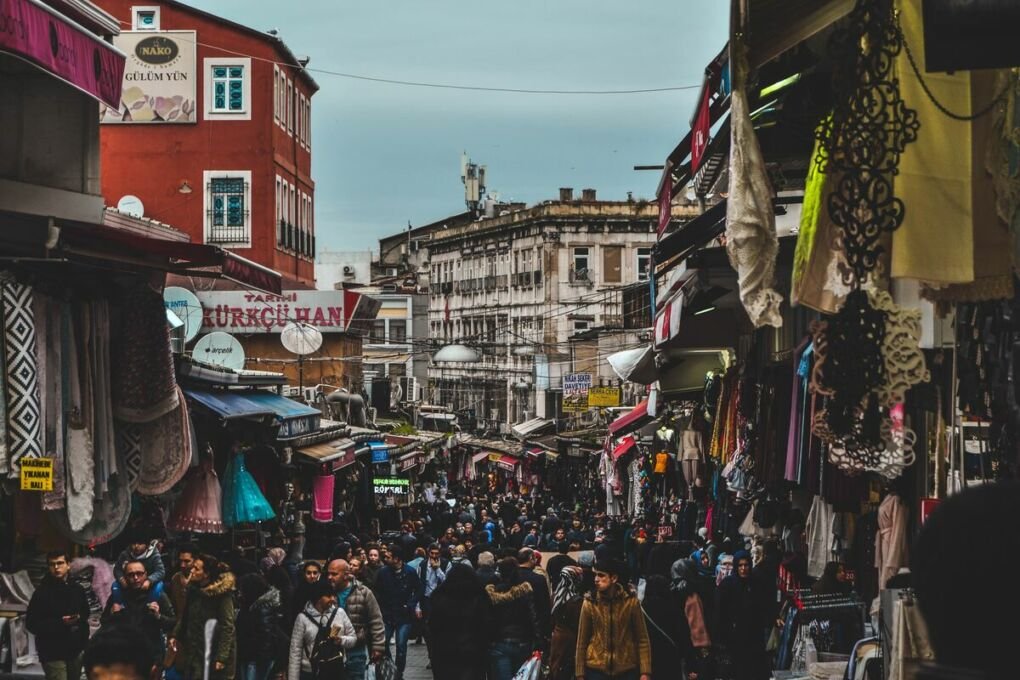 Is Turkey Safe│Frequently Asked Questions
Is Turkey Safe for Families?
Yes, Turkey is a great place for families. It's a safe destination for everyone. Just avoid going to the cities near the Syrian border, and you and your family should have a fabulous holiday.
Is Public Transport Safe in Turkey?
Public transport is safe. It's better to use the public transport systems than to drive on your own. The Turkish have their own way of driving, and you won't understand it no matter how much you try. So to be on the safe side, leave the driving to them.
Is It Okay to Show Affection in Turkey?
Not really. Turkey is quite a conservative country, and they look down on public displays of affection. A peck on the lips is fine but refrain from being too touchy.
Is It Safe For A Woman Traveling Alone?
Overall we would say Turkey is safe for solo female travel. You may be met with some unwanted advances, however, it is fairly easy to get out of that. Just say no, and be firm. Avoid being in dark areas at night or areas that you aren't familiar with.