The Big Easy in the state of Louisiana calls to all of us with an adventurous heart and soul. Whether you love mouth-watering food, a round-the-clock party lifestyle, or a once-in-a-lifetime music experience, Nola has you covered.
But just before you start packing your bags, booking your tickets, and running out the door, your head takes over from your wandering heart and thinks. This is great and all, but is New Orleans safe for tourists? It's a fair question to ask, as New Orleans isn't exactly synonymous with safety.
In fact, it is known for its devil-may-care energy, which can lead to hair-raising situations. The truth is any big city has its issues, and we are here to help you avoid all of the serious ones, so keep packing and get hyped to visit one of the best cities in the USA.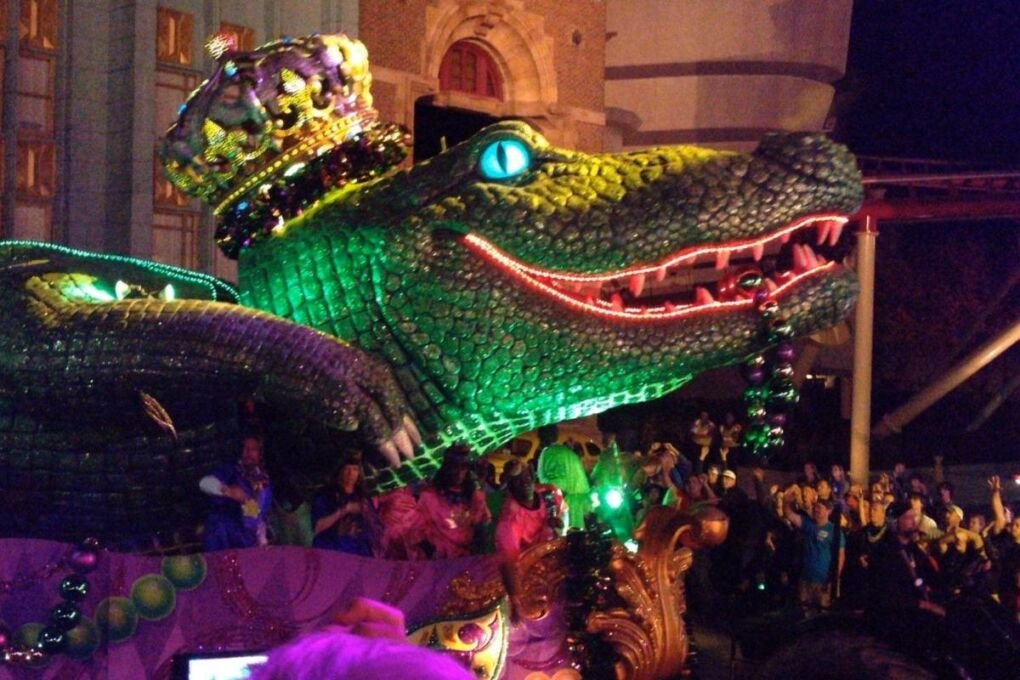 Why Visit New Orleans?
Why would anyone want to visit New Orleans? The biggest reason anyone has to see the Big Easy is Mardi Gras. It is a massive French festival held throughout the streets of New Orleans. Bourbon Street is the most famous of these party-filled streets.
If the thought of being in streets overrun by celebrating crowds fills your heart with dread and anxiety, fear not, you can go to New Orleans to try out its world-famous cajun cuisine. There are countless authentic restaurants to try. You may have to become an expat to try all of them!
If you aren't a foodie or looking for a massive party, New Orleans also offers a deep cultural experience for any music lover. Even outside of the Mardi Gras season, you can hear live music throughout the streets of New Orleans. Creating a vibe that would infect anyone to start dancing in the street.
Is New Orleans Dangerous?
As with any major city, New Orleans has its problematic districts. We will go over the most dangerous ones in a moment to help you stay as safe as possible. Let's first take a look at some crime stats to help paint a fuller picture of what you can expect while staying in New Orleans.
The city has a high crime rate, but this helpful crime map* shows us that car-related thefts are the most committed crimes in New Orleans. You're unlikely to own or rent a car as a tourist in a city like New Orleans, as it offers world-class public transit.
Other dangerous crimes, such as general theft and burglary, are far less common, only making up 19% of the crimes committed monthly. Where are most of these crimes taking place? Well, let's take a look.
*Supplied by the New Orleans Police Department's website.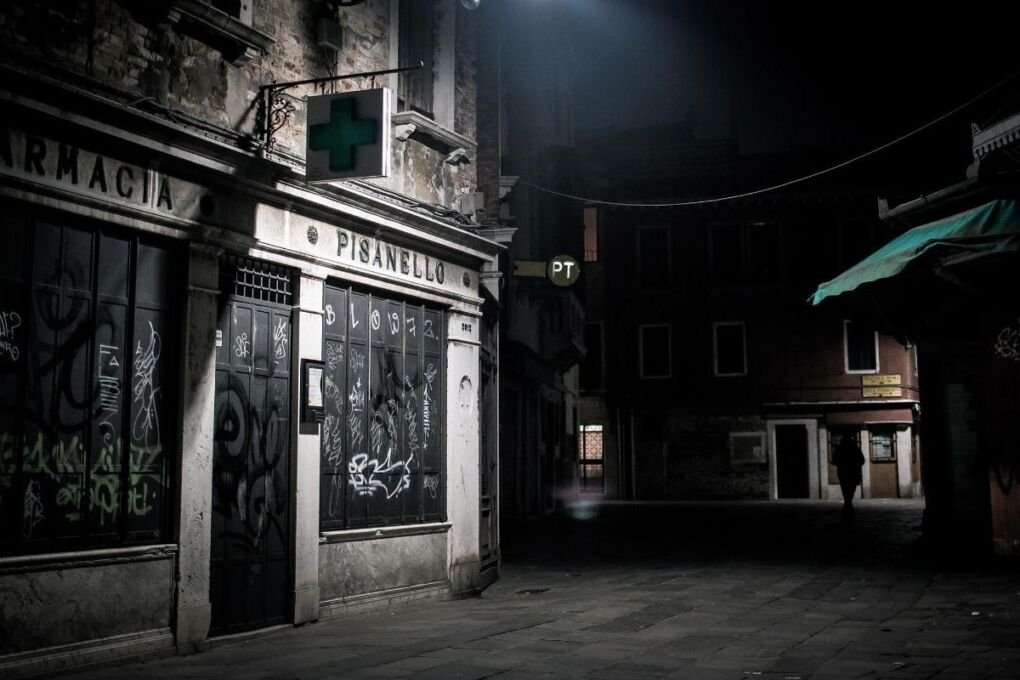 Dangerous Areas in New Orleans
Lower Garden District
Some of the best places to live in America still have dangerous neighborhoods, a lot like the Lower Garden District. Because the area is so close to the city center and many tourist attractions, opportunistic thieves thrive on the hustle and bustle of such a busy zone.
The Lower Garden District logged 180 cases of theft in 2022 and 120 cases of residential burglary. These statistics far outweigh all other crimes committed in the area. The next highest crime is assault, with 110 cases, and motor vehicle theft raking up only 39 cases. Be extra cautious when visiting this district.
Warehouse District
You would imagine with a name like Warehouse District, the area would not have much to offer to an adventuring guest. In contrast, the Warehouse District is home to many fantastic restaurants and hot tourist attractions.
The World War II Museum, Contemporary Art Center, and Southern Food And Beverage Museum are just a few of the attractions worth checking out. However, while doing so, you should take some extra precautions, as the area reported 150 cases of theft during 2022 and 88 cases of burglary.
Is it Safe to Live in New Orleans?
Safety is relative. How safe is New Orleans when compared to Durban's safety for tourists? In that case, New Orleans is very safe. However, how safe is the Big Easy when compared to somewhere like Tokyo?
Well, Tokyo is considered the safest city in the world. At least according to the Economist Intelligence Unit's Safe Cities Index. So any city, when compared to Tokyo, is dangerous. The key is to be vigilant and on guard during a stay in any city. To keep your odds as low as possible, try and book your accommodation in the following neighborhoods.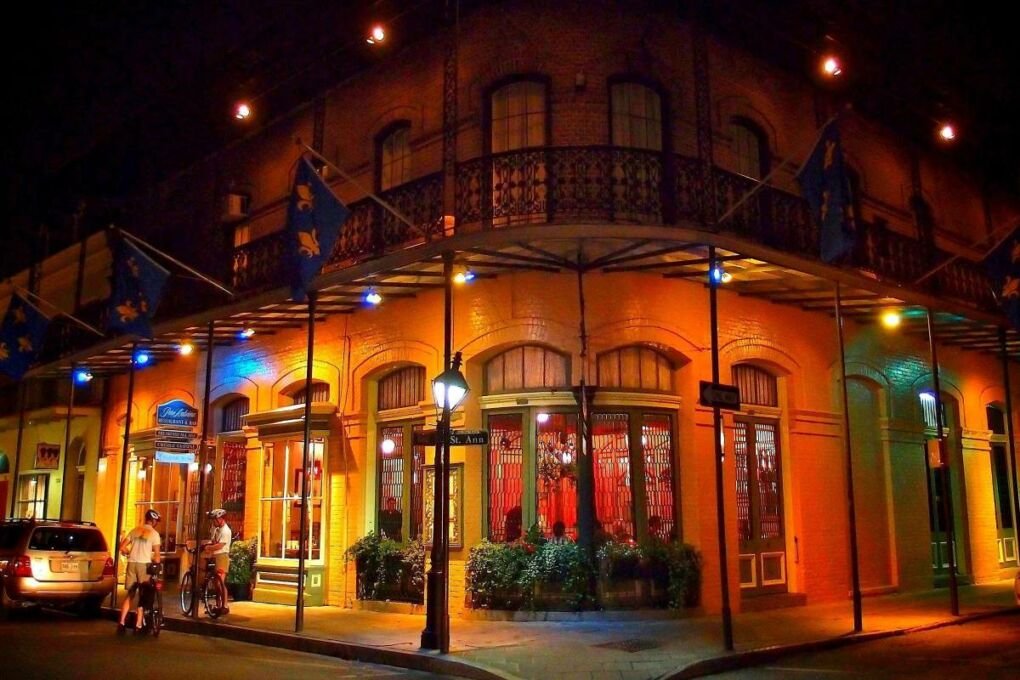 Safe Areas in New Orleans
Seabrook
Seabrook has lots of delectable restaurants for you to try and is a mere 35-minute bus ride or a 15-minute drive away from the legendary Bourbon Street. You will also be spoiled with some fantastic lakeside views, as the marina and lakeside airport are both within the area.
It's not only Bourbon Street that is close to Seabrook. Most attractions are within a 20-minute drive or an hour of public transit. Seabrook also sports some of the lowest crime statistics in the city. Seabrook's central location, low crime rate, and abundant food options make it a fantastic choice to call home during a visit.
Lake Terrace – Oaks
You will find Lake Terrace-Oaks on the other side of the Inner Habour Navigational Canal. Here you will be treated to similar lakeside views and low crime rates, but Lake Terrace is home to many attractions that you could even walk to.
The Milneburg Lighthouse is a prime spot on many history buffs' itineraries. If history doesn't tickle your fancy, then you could take a leisurely walk through Lake Oaks Park. Besides these lovely places, the neighborhood is also home to many eateries.
Bucktown
West End is a beautiful slice of New Orleans. Housing the Lakeside Country Club as well as a library for those reading travelers. This seaside neighborhood should top your list of where to stay in New Orleans. If you don't like books or golf, then wait until we tell you about the secret beach. We just did Bucktown has one.
Although the beach's secrecy is questionable as it is listed on Google. What is not questionable, though, is the myriad of eateries to choose from.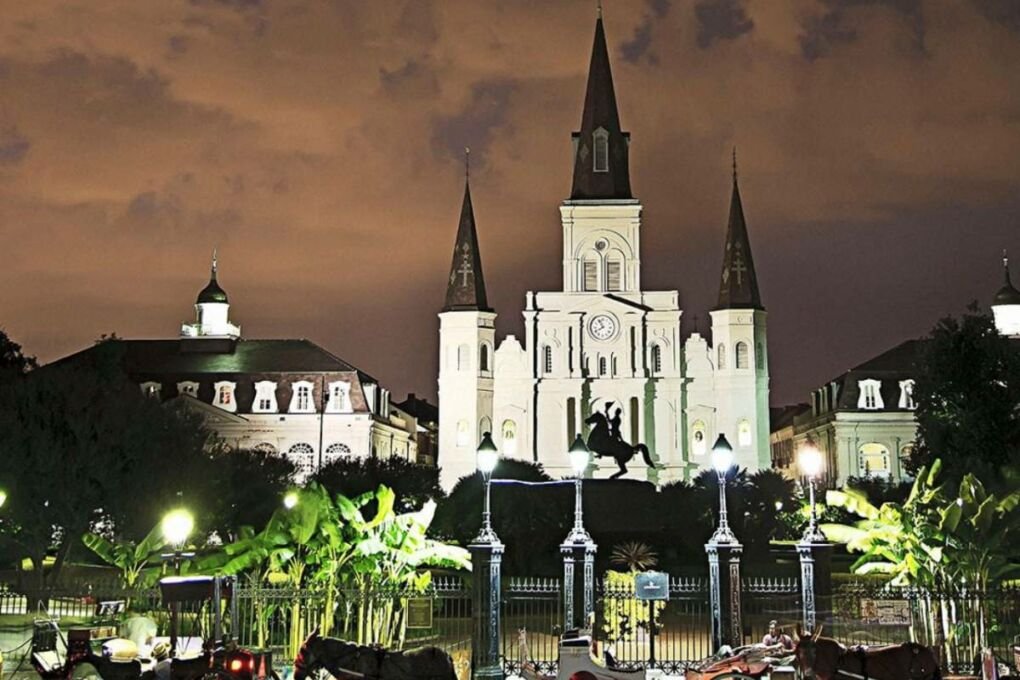 Where to Stay in New Orleans?
Whether you are a tourist looking for a great deal on a hotel or a digital nomad looking for the best co-living cities in the US, NOLA has a cozy spot just for you. It's always anxiety-inducing to find your temporary home. But have no fear. We are here to help you find that perfect hotel that meets your needs.
We have you covered whether you are looking for somewhere to just take off your shoes at the end of a day or an accommodation that drips with luxury and class.
Luxury Hotels in New Orleans
One11 Hotel
Do you want to stay in the heart of The French Quarter? Do you want to be encased by all the history and excitement New Orleans has to offer from the moment you leave your hotel's entrance? Then look no further than the One11 Hotel.
The hotel offers tasteful rustic decor, as well as a swimming pool, free Wi-Fi, a 24-hour front desk, and daily housekeeping. The iconic Bourbon Street is within walking distance from the hotel, so you won't need to worry about renting a car or public transit.
The Roosevelt Hotel
The Roosevelt Hotel chain always aspires to offer the pinnacle of class and luxury to anyone who chooses to call it home while visiting any city. The decor is a masterclass in modern luxury as well as offering any amenity anyone could ask for, including being pet friendly.
The hotel is within walking distance of many of New Orleans' hottest attractions which means getting around town is not an issue you have to worry about.
Mid-Range Hotels in New Orleans
Marriott Metairie At Lakeway
The Marriott Metairie At Lakeway offers you everything you could want. The hotel offers room service, private parking, free Wi-Fi, a restaurant, a bar, and a fitness center. We maintain it's there to burn off the calories from their amazing breakfast.
The Marriott is only a twenty-minute drive away from The French Quarter. That means you can explore the historic district to your heart's content but come rest in the less lively Bucktown community.
Hotel Monteleone
If only there were a hotel that offered a spa, massages, a fitness center, free Wi-Fi, room service, a restaurant, a bar, and a swimming pool, all at an affordable price. Wait a minute, there is! The Hotel Monteleone offers all of that, and it's reasonably priced.
The hotel is also beautiful both inside and outside. Its picturesque architecture, outstanding service, and central location will make for an unforgettable stay.
Budget-friendly Hotels in New Orleans
Quality Inn
Suppose you believe your accommodation should not be fancy or expensive because you will only be sleeping there. In that case, you are a traveler after our own hearts. A true adventurer only cares about what they can do and see while exploring a city.
True adventurers' only requirement from their accommodation is cleanliness, safety, and Wi-fi because it's not the Middle Ages. The Quality Inn offers exactly that. The inn also offers a pool and is 100% pet friendly for all those adventures who happen to be fur parents.
Best Way Inn and Suites
The Best Way Inn and Suites offers a very similar experience to our previous suggestion. The only difference is that this inn is not pet friendly and does not have a swimming pool. Otherwise, it is clean and offers a 24-hour front desk service to help you if you need anything.
This is the perfect place to just come and close your eyes for a few hours before setting off on your next adventure.
Tips for Staying Safe in New Orleans
New Orleans can be a safe city for you to explore, especially if you keep your wits about you. Here are five tips given by the New Orleans city council you can follow to help you do just that.
Always travel in groups when going out at night. If you are traveling alone, try and make a friend at your accommodation you can travel at night with.
Do not have your smartphone in plain view when walking in the streets. This will highlight you as a target for any petty thief or pickpocket.
Be on the lookout for pickpockets. It is always best to keep any valuables in a theft-proof backpack.
If approached by strangers for con games, such as, "I bet I can tell you where you got your shoes", do not participate. It is best to just keep walking and politely smile as you walk past.
Do not leave your drink unattended or take any drinks from strangers.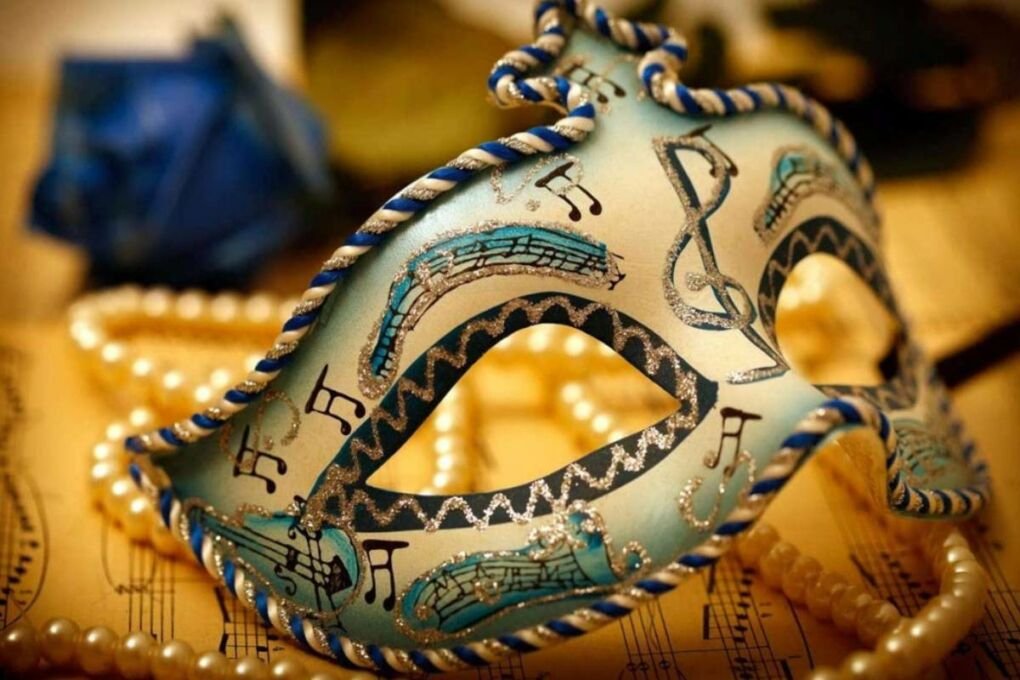 Is New Orleans Safe | Frequently Asked Questions
Can You Swim in the Mississippi River?
According to the National Park Service, it is best not to swim in the river. As a matter of fact, they also suggest avoiding drinking or fishing from the river. This is because large parts of the river are contaminated with mercury, bacteria, sediment, and PCBs (polychlorinated biphenyl).
Is New Orleans Safe for the LGBTQI+ Community?
New Orleans has a 300-year history of celebrating what basic society has called weird, unusual, and taboo. Despite the city's location being in the deep south of America, it does not share its neighboring county's conservative attitude towards life. Making it a safe tourist destination for the LGBTQI+ community as well as anyone else outside of the "normal box".
Is New Orleans Safe to Walk at Night?
If you are sober, it is best to walk the streets at night with a group of friends, as it will deter any ill-intended stranger from interacting with you. If you are intoxicated, the city urges guests to use Uber and Lyft instead of driving or walking.
What Are the Disadvantages of New Orleans' Location?
The most significant disadvantage of the geolocation of New Orleans is the heat and humidity. We suggest keeping a good mosquito repellent nearby.