Thailand is a wonderful tropical destination for tourists to visit and is a beautiful country filled with fantastically unique and vibrant culture.
By the looks of it, Thailand would make a spectacular holiday destination since it is renowned for having some of the most stunning beaches in the world. Aside from this, Thailand is also a country brimming with religious reverence found in its beautiful Buddhist temples.
However, you might be wondering if Thailand is actually safe for tourists to visit. But let's take a further look into Thailand to see if it's safe for tourists. Read on to discover everything you need to know about the safety of Phuket, Bangkok, and everywhere in between.
Why Visit Thailand
There are ample reasons to visit Thailand. Firstly is the rich culture that the Thai people possess. It is an extremely diverse country and has a mix of many traditions and religions, and it's normal to see both Indian and Chinese cultures and traditions being practiced.
Thailand has also proven to be an extremely popular tourist attraction. The beaches are picture-perfect, and there are ample places to go fishing, making it perfect if you're a nature lover. The food in Thailand is absolutely exquisite and is a favorite takeout meal for people around the world on any given night. It's only suited that when you're here, you get some authentic Thai food such as pad thai or the famous Thai green curry.
Is Thailand Dangerous
There is no country in the world that is immune to danger, and Thailand is no exception. The real question is, what is the level of danger and crime experienced here? It is regarded as one of the more dangerous countries in Southeast Asia. Especially near some of the borders, such as its border with Malaysia, there have been incidents of violence, protests, and unrest.
Sometimes people who live in the cities near the borders are victims of petty theft and robbery. These cities are not safe to visit as a tourist since it's unfamiliar and have a bad reputation for criminal activity. We will look at a few areas to avoid when you visit Thailand in order to stay safe. You might also be wondering if other regions in Asia, such as Bali, are safe to visit.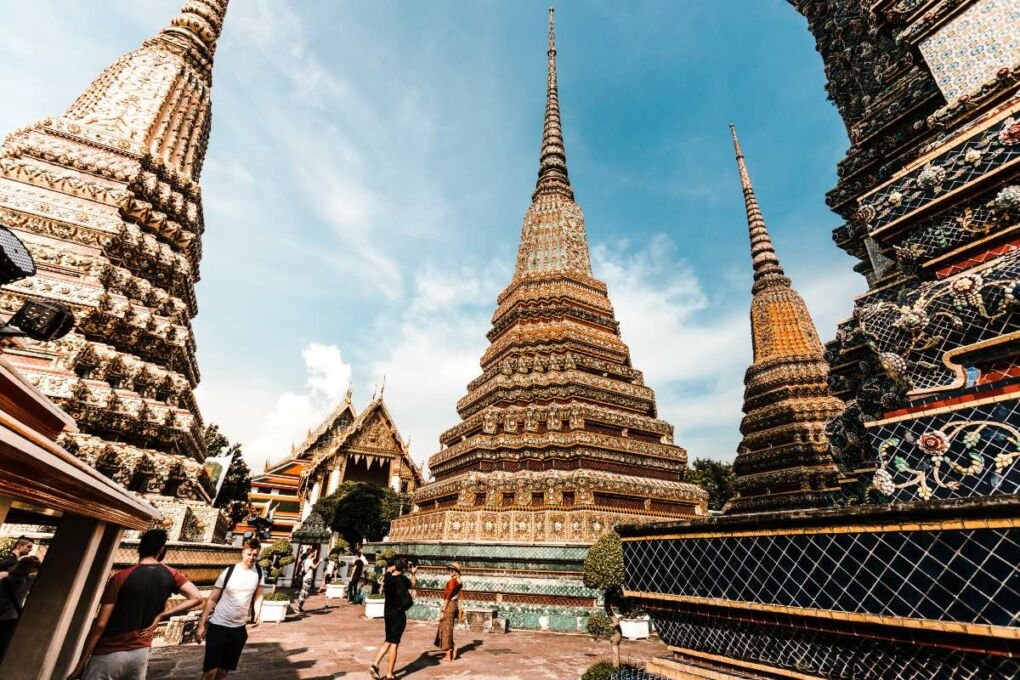 Dangerous Cities in Thailand
Pattani Province
Pattani is found on the southern end of Thailand, which explains why it is not considered safe since all the borders of Malaysia and Cambodia are found on the south end. Terrorist attacks sometimes occur here, as well as social and political unrest.
There are many threats to the residents, such as shootings or robberies. This is not a great environment for people to live in. As a tourist, you should ideally not visit any of the country's southern provinces, including Pattani.
Narathiwat
Narathiwat is also found in the southern side of Thailand. With multiple bomb scares, Narathiwat is considered an extremely dangerous place to travel. There have been many explosions in the surroundings in the last few years, and these bomb threats pose serious problems for the residents.
It is one of the few provinces that share a border with Malaysia. This means that a lot of social unrest occurs here due to the constant conflict between these countries and all the cities along the border in this region.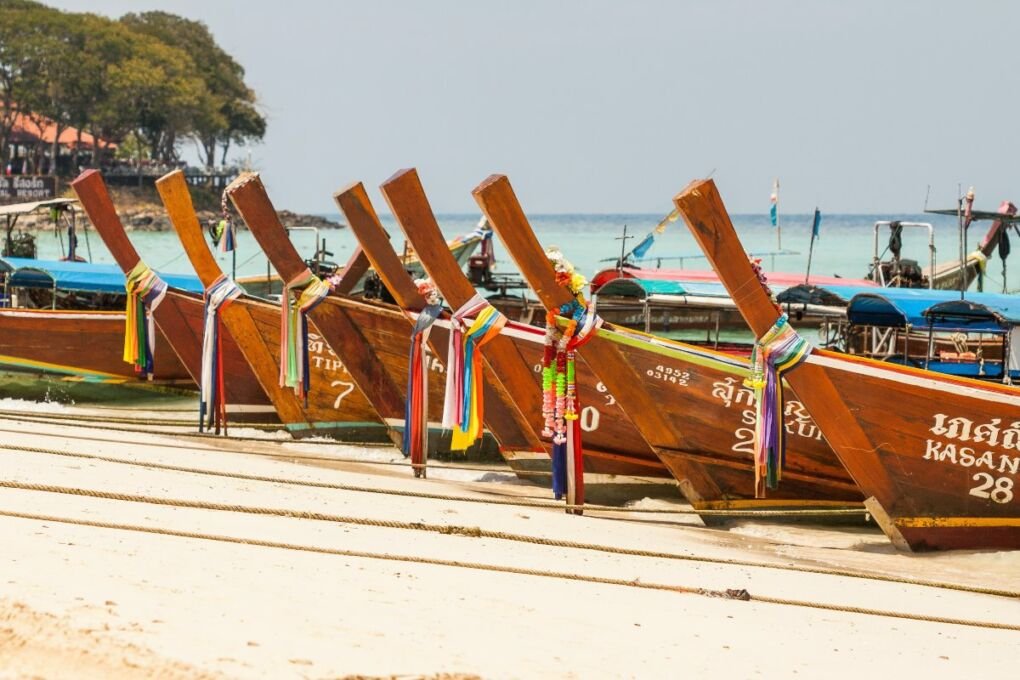 Is it Safe to Live in Thailand
Besides the few areas that pose a danger to travelers in Thailand, there are numerous areas that are extremely safe for both residents and tourists. Where people can explore the city peacefully and without worry of terrorism or threats of violence.
The cities which are rich in tourist-friendly activities are safer to visit since they are more monitored. They are also far away from the borders where most of the conflict and uproar are prominent. There are more police boots on the ground, which decrease the risk of violent and petty crime.
Safe Cities in Thailand
Chiang Mai
Chiang Mai is one of the biggest cities found in the northern regions of Thailand and has proven to be more family-friendly and peaceful than others. Chiang Mai is one of the places in Thailand, it has some of the most beautiful landscapes and scenery for you to marvel at. These mountainous areas are also home to ancient tribes native to this area, like the Hmong Tribe or the Karen Tribe, also known as the long neck tribe.
The crime rates in Chiang Mai are considerably low in comparison to other major cities in the country. Also renowned for its beautiful temples that allow you to indulge in a spiritual journey, Chaing Mai is a wonderful addition to any Thailand itinerary.
Bangkok
Bangkok is one of the most well-known cities in the world and is regarded as a city that never sleeps because of its vibrant nightlife. It has many attractions, including lively night markets, an epic skyline, and modern architecture, making it the ideal tourist destination.
The crime rates in Bangkok are mostly low to moderate, with low rates of cars being stolen or people being mugged. This is due to the fact that the city is constantly busy, thus requiring a higher standard of security to ensure functionality and safety in hopes that tourists come back to visit this beautiful country.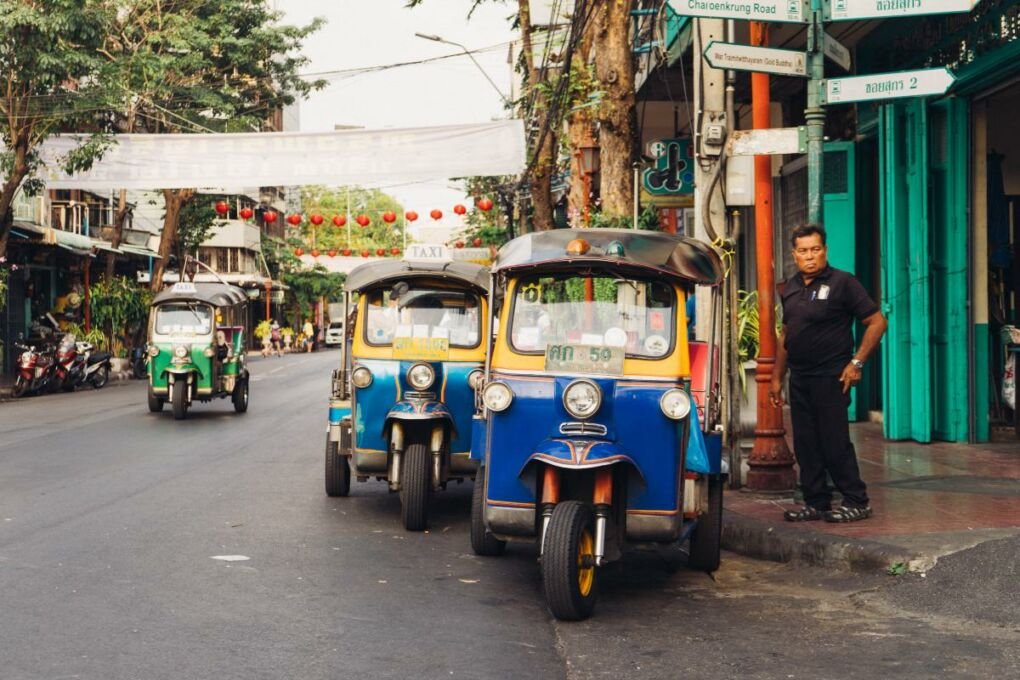 Phuket
When you think of Phuket, you think of crystal clear waters, white sandy beaches, and bright blue skies, typically any traveler's dream destination. There are many fun activities to do when in Phuket, such as scuba diving or snorkeling.
The crime rates in Phuket are slightly higher than in Bangkok. However, the crime rates are still far lower than in Pattani and Narathiwat. All tourist attractions are closely monitored areas in Phuket in order to instill a sense of safety in tourists.
Tips for Staying Safe in Thailand
Even though the central regions of Thailand are regarded as much safer than the outer regions, it is still important to be vigilant and maintain safety when here. Since it is a foreign country and you are a tourist, it is only sensible to consider your safety and wellbeing.
Be mindful and vigilant of your belongings. Don't wear flashy jewelry in busy city centers, as it will attract opportunities for petty theft and robbery.
Make use of reliable methods of transport. Do not just get into anyone's car who claims to be a taxi or Uber. Use reputable ride services with accessible location tracking.
Be wary of nights out on the town. Make sure your drink is covered when in crowded areas, and do not drink large amounts of alcohol when going out.
Put important travel documents, expensive jewelry, and cash in hotel safes to ensure their safekeeping.
Use reputable tour services. Do not just go on a tour with anyone offering them. Do a background and review check before booking a tour.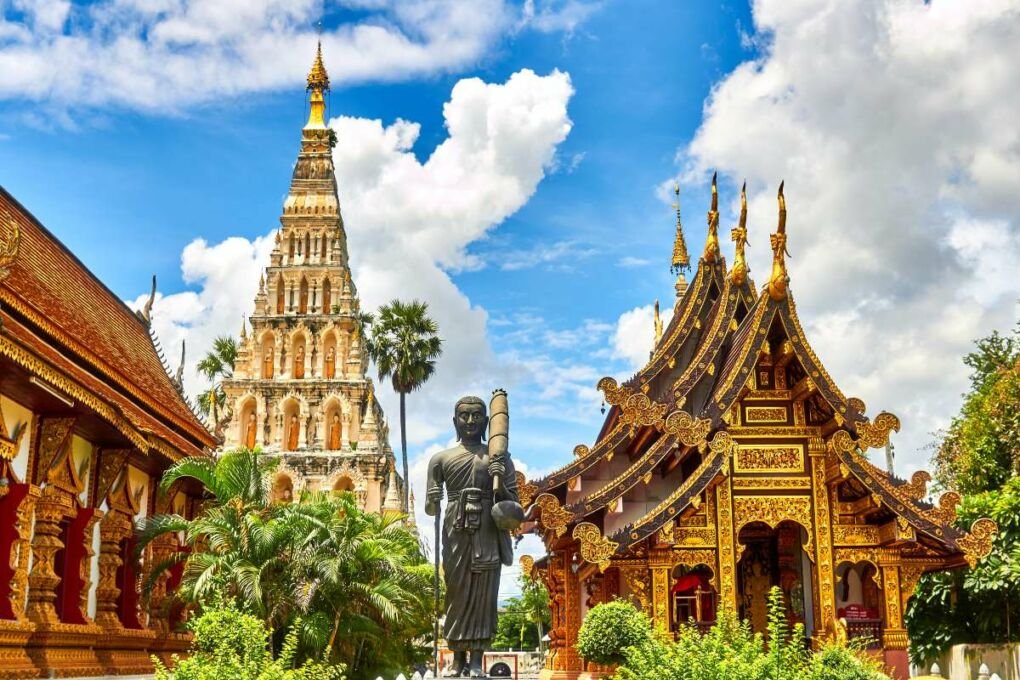 Is Thailand Safe | Frequently Asked Questions
Is Thailand a Safe Country For Tourists?
Thailand is generally regarded as safe for tourists as long as you steer clear of their bordering cities. The country is extremely tourist-friendly, and in their popular cities, safety is prioritized. It is, however, important to always be aware and cautious.
Is Thailand Safe for Solo Travelers?
Even though these well-known destinations seem intimidating at first, especially for a solo traveler Thailand is suitable for solo travel as the people are extremely helpful and friendly.
Someone is always willing to lend a helping hand, although it is always good to keep in contact with someone while traveling alone for precaution.
Are There Wild Animals Roaming Around in Thailand?
As in every country, there are wild animals that live in the jungles and wilderness of the country. Animals such as leopards and tigers are found in the forests in Thailand. However, they are hardly seen in areas occupied by people. It is on a rare occasion where a wild cat is spotted in a residential area or village, but it is possible.
Is Thailand Safe For a Female Traveler?
Women can consider it a safer environment for themselves. You should be aware of your surroundings and not go to known dangerous areas by yourself. But the well-known tourist areas are considered extremely safe for women.