Welcome to the Big Apple, New York City. "Concrete jungle where dreams are made of", as Alicia Keys says. New York City is known for many things: the Statue of Liberty, skyscrapers, Times Square, etc. The list is endless.
NYC is the most populated city in the USA, with over 8.5 million residents. If that's not enough, since New York City is a bucket list location, it receives over 60 million people every year. It's safe to say that there are a lot of people!
There's a tale as old as time that big cities are usually full of crime, and there probably is some truth to that; however, you shouldn't let that scare you off. So, how safe is New York City? Don't worry; we're here to help you find out.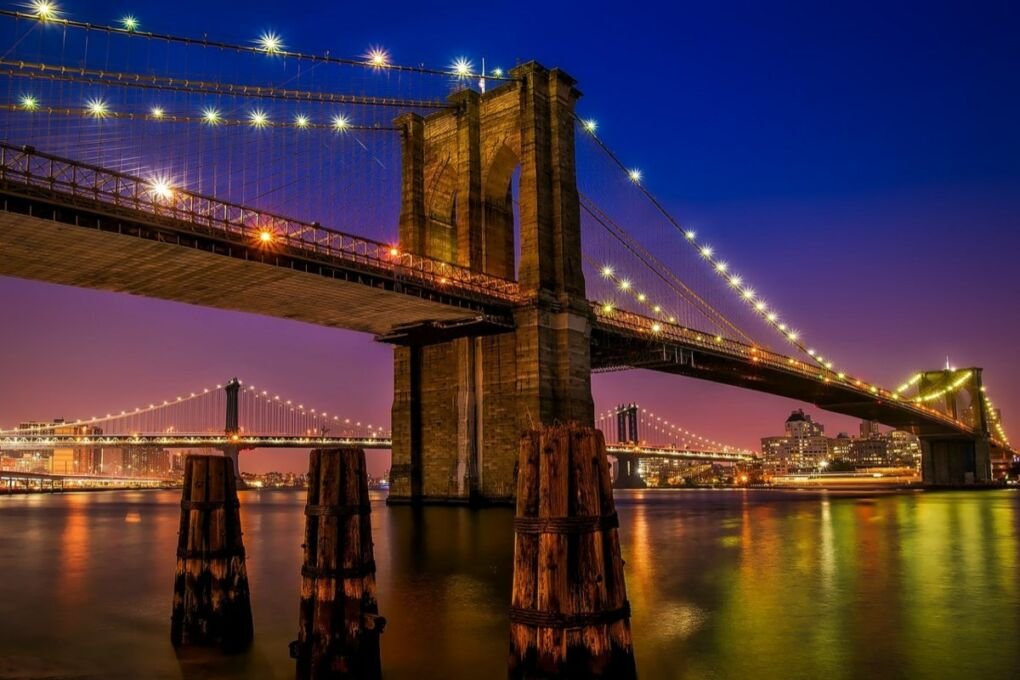 Why Visit New York City
People flood the streets to visit all the icons of New York, like the Empire State Building, Central Park, and even Grand Central Station.
The city is full of exciting things to see and do and should be added to your list. Walk down Fifth Avenue to browse all the luxury brand boutiques, make your way to Times Square and look at all the glitzing billboards. It's so bright that it can be seen from space at night.
Practice your whistle to hail a yellow cab and use the subway like a real New Yorker. Be sure to try the famous NY pizza slice, and if you're still hungry, visit a bodega for a BEC (bacon, egg, and cheese). Attend a Broadway show and take a trip to one of the many art museums in New York City.
Is New York City Dangerous?
Like most big cities, New York City is not exactly crime-free. While crime has risen, you'll be happy to know that NYC is still one of the top five safest large cities in the USA.
More serious crimes, such as shootings and robberies, take place on the outskirts of the city (southeast Brooklyn, North Bronx). The more touristy areas are generally quite safe. With that being said, just about any place can become a bit more risky to visit after hours. For example, Central Park, which is quite a common stop on people's lists, becomes a bit unsafe at night.
Overall most of the city is relatively safe and secure, with police constantly patrolling. It's essential to stick with the crowds. This way, there's less chance of anything serious happening.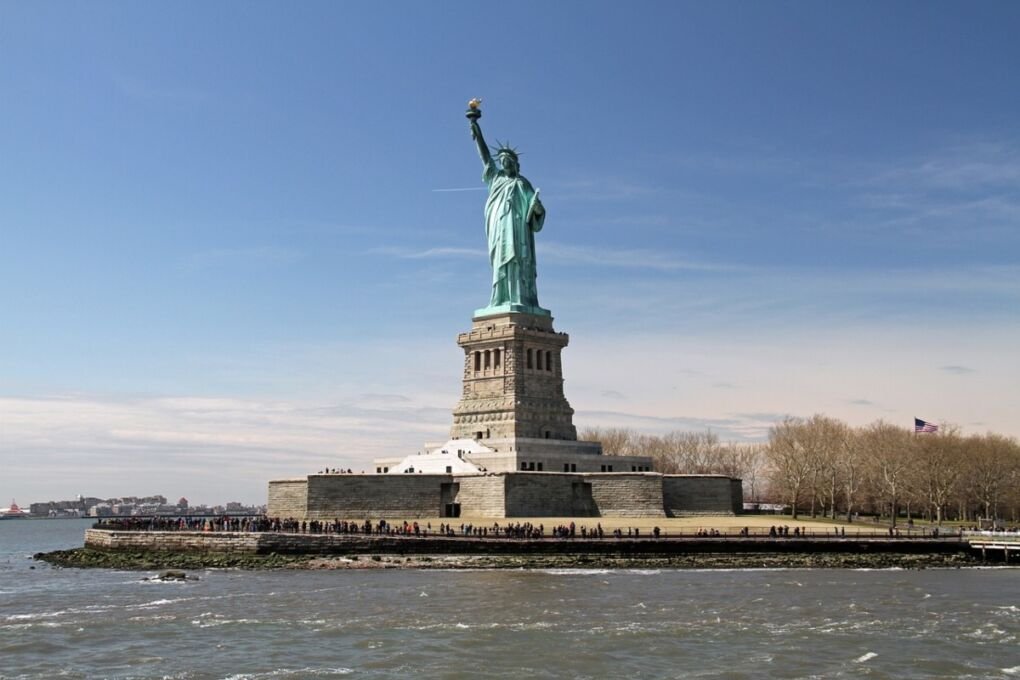 Dangerous Areas in New York City
Hunts Point
Hunts Point is listed as one of the most dangerous areas in New York City. Located in the south Bronx and is home to one of the largest food distribution facilities in the world, Hunts Point Cooperative Market.
Sadly it's become quite a risky spot to visit due to drugs and prostitution. Stats show that one in every 22 people can be a victim, with sexual assault being quite common. As concerning as this may be, it's important to note that there are many other safe neighborhoods in NYC. To ensure a safe trip or stay, just steer clear of Hunts Point.
Brownsville
Brownsville has been on the list of 'not safe' places for quite some time. Some pretty serious crimes happen in this part of Brooklyn, such as murder and drug-related deaths.
Unfortunately, the murder rate in Brownsville is four times what it is in the state of New York. Stats show that one in every 36 people is a victim in this area, so there is a good chance you may be a victim if you decide to visit. There are plenty of great and safe areas in Brooklyn, so maybe skip Brownsville.
Is it Safe to Live in New York City?
As with every city, there are good parts and not-so-good parts. Luckily, New York City has many safe areas, so you don't need to worry too much. Moving to a new city can be tough, so looking for ways to make NYC feel like home can make it a whole lot easier.
New York City is split into five boroughs, Manhattan, Brooklyn, Queens, the Bronx, and Staten Island. Of those five, Staten Island and Queens have the lowest crime rate compared to their fellow boroughs.
It's important to note that crime has decreased quite a bit in the whole of New York City, so safety as a whole has improved.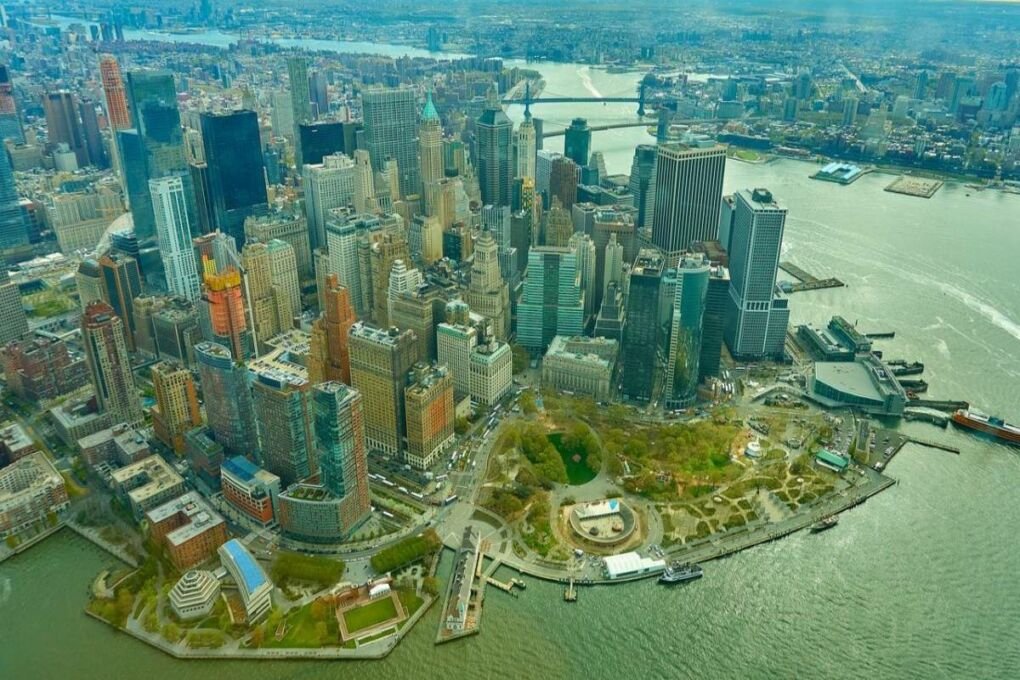 Safe Areas/Cities in New York City
Battery Park City
Rated as the number one neighborhood to raise a family, Battery Park City is very safe. Residents have said that police are vigilant and responsive. This area is known for Brookfield Place Mall, parks, museums, and accessible ferry rides to Staten Island.
With a walkability score of 97, Battery Park City is an excellent spot if you enjoy a good stroll. This neighborhood also has tons of bars and restaurants, serving yummy food and a great vibe. With plenty to do and see, you can also sleep safely and sound at night.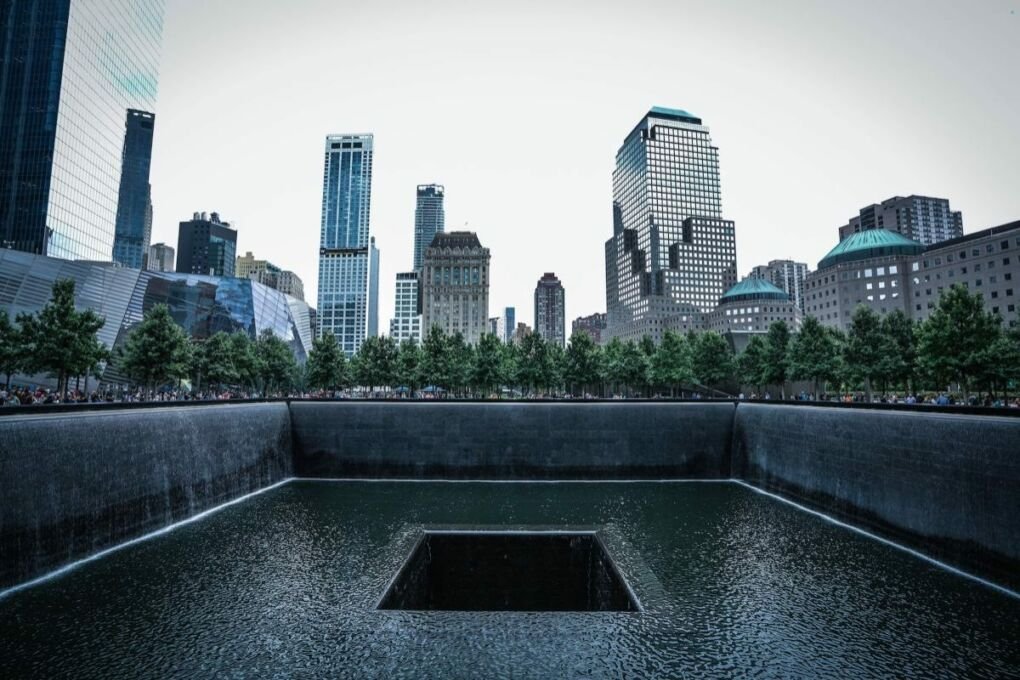 Chelsea
Niche voted Chelsea as the number one best neighborhood to live in. Many young working professionals in this area and residents tend to be very liberal. Chelsea is known for the iconic High Line, a public park built on an old railway line.
Many people flock to this part of Manhattan to explore all the great things Chelsea has to offer. Visit the Chelsea Market for a great variety of food from around the world, watch a basketball game or concert at Madison Square Garden, or climb the iconic Vessel.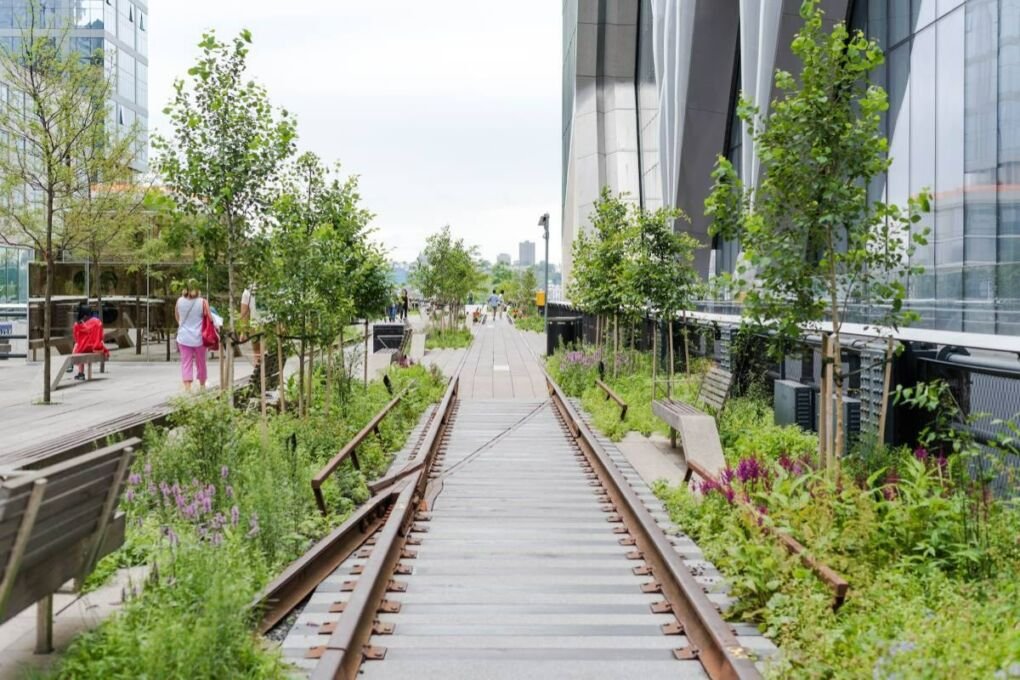 Greenwich Village
Greenwich Village is another great and vibrant neighborhood in NYC. This safe and popular part of town is located in the lower west side of Manhattan. There's an NYU (New York University) campus here, so you'll be sure to spot quite a few young adults.
Greenwich Village also has a vibey nightlife, thanks to all the students, so finding a good bar or restaurant won't be too difficult. In the middle of this vibrant hub, you'll find another bustling outdoor attraction, Washington Square Park (coming in second to Central Park). Here you'll find locals chilling on the grass, having lunch, and enjoying the sun.
Warnings & Dangers in New York City
As amazing as New York City is, it's important to remember that anything can happen, so always be vigilant and keep your eyes peeled. NYC may be known as the city that never sleeps but try to do all your exploring in the daytime. If you must go out at night, go with a group and always stay in crowded places.
The subway can also be a hotspot for crime, especially since there are a lot of homeless people hanging around there. Pickpocketing is another common crime, so always be aware of your surroundings.
Overall Travel Risk (7/10)
Overall, New York City is safe. There are certain neighborhoods to avoid, but plenty of secure areas too. Citywide crime statistics show that offenses have dramatically decreased in the past decade.
For tourists, you'll find that the dangers you may encounter are not uncommon around the world. Pickpocketing and scams are the most predominant crimes for those popping in.
A lot of risks can be avoided by doing your research. Traveling in groups is always safer (they say safety in numbers for nothing), and keeping your personal belongings close to you is essential.
Pickpocketing
It's usually easy to spot a tourist, so the first rule would be to not look like a tourist. Criminals tend to target those that look a bit out of place because they assume you have money or expensive things (nice camera, fancy phone, spending money, etc.).
You can avoid being a victim by keeping your things in a moon bag. You can either have it close to your chest or, for extra security, clip it under your top or jacket. Make sure you leave important documents, such as your passport, in a safe at your hotel.
Ticket Scalpers
There's a lot going on in New York City, from Broadway shows to sporting games. You'll often find scalpers outside the venues selling tickets to the events at ridiculous prices.
Sometimes tickets are fake, so don't fall for the scalper scam. Instead, purchase your tickets on verified sites or trustworthy resale sites. The worst thing is to spend a lot of money on scalper tickets when you could've gotten them a lot cheaper or not able to get in because they're fake.
Subway Safety
The subway is used by thousands of people every single day (maybe even more). While it can be safe and convenient, it's crucial to stay aware of your surroundings. The subway stations are often filled with many homeless people, who are mostly harmless, but there may be times when they start harassing you.
Stick with the crowd, avoid empty cars, and if you are approached by anyone who seems to have ulterior motives, just walk away. Sometimes the cars get pretty full, and this is the perfect time for people to be pickpocketed, so keep your things close.
The Monks
As you make your way through the city, you'll most likely spot a few 'Buddhist Monks'. They'll often beg for money or try to sell you some kind of 'traditional' souvenir.
Don't fall for it; this is a common scam in New York City. Sometimes they'll even place the item in your hand and force you to take it, then they'll ask for the money, and sadly people buy it.
Tips for Staying Safe in New York City
You can enjoy a fun and safe trip in New York City as long as you follow a few tips and precautions. While many people flock to the city for an unforgettable experience, always be cautious and vigilant.
Keep your items close: Pickpocketing can and will happen, especially if you're walking around with your phone or counting dollar bills. Keep personal belongings safe and secure in a moon bag.
Don't fall for scams: Scalpers and beggars are real in NYC and will target those who don't look like locals (only because they know the residents know their tricks). Only purchase authentic tickets.
Act like a local: Your chances of being a victim are less if you don't look like a tourist. Avoid walking around everywhere with a map. Get to know your surroundings beforehand, or stop at a cafe to figure out where you're going next.
Safety in numbers: No matter where you go or what time of day, it'll always be safer if you're with a bunch of people. If you're not able to go with a friend or two, then stick with the crowds.
Know Your surroundings: Besides looking like a tourist, it's always better to know where you are and where's your next destination. Most of the time, NYC can start to look the same, so keep track of the streets and avenues and look for landmarks.
Is New York City Safe | Frequently Asked Questions
Is the Subway Safe to Use?
Yes, the subway is very safe. A few things to remember, try and purchase your metro card (you have to swipe or scan this to gain access) on the app. This will save you from spending more time in the station than you have to. Don't sit alone in empty cars, and stay behind the yellow line.
Is NYC Safe at Night?
Well, it is known as the city that never sleeps. There is always something going on in NYC. There are a lot of restaurants, pubs, and bars that stay open till quite late. Experiencing the nightlife in New York City is a must, but it's important to keep safe. Don't walk alone, especially in dark and deserted areas, and always be aware of what's going on around you.
Is NYC Safe for Solo Female Travelers?
Yes, as a solo female traveler, you can enjoy a safe trip to New York City. Since you're alone, try to explore during the day and stick with crowds wherever possible. Another great tip would be to take a guided tour of your choosing. That way, you'll always be with people and be led by a local. Keeping all the above tips in mind will ensure a pleasant visit.
Is Tap Water Safe to Drink in NYC?
Yes! New York City has some of the safest and cleanest tap water in the world. NYC gets its water from 19 reservoirs and three controlled lakes. So you can enjoy the tap water without any concerns about its safety.
Pro Tip: Since tap water is safe, always ask for it at a restaurant. There's no need to pay for bottled water when the tap is perfectly safe. Plus, you'll save a few bucks.