When you think of Mexico, you might immediately think of places like Cancun and Tijuana, right? But Oaxaca is one of the best places to live in Mexico and promises a sun-kissed and unforgettable trip. As the province becomes a popular travel spot, you might wonder: Is Oaxaca safe for tourists?
Located in Southern Mexico, Oaxaca shares borders with the states of Puebla, Veracruz, Chiapas, and Guerrero. The state capital is Oaxaca de Juárez, and the colonial city center, along with the Monte Albán Archeological Zone, was declared a UNESCO World Heritage site.
Did you know that Oaxaca has 19 different ethnic groups? Back in the day, Zapotec and Mixtec groups mostly inhabited Oaxaca. The state, big on agriculture and mining, has become a tourist hub as it showcases its history, culture, and beauty.
We're here to help shed some light on safety in the beautiful state. Let's dive in and get you ready for the ultimate vacation!
Why Visit Oaxaca
Did you know that Oaxaca is the home of Mezcal? The popular agave alcoholic drink can be found in Mezcal bars across the state. What's a drink without a meal? Mercado 20 de Noviembre has the iconic pasillo de humo, or, "hall of smoke." Here, you'll find the best meat in the city, as well as fresh produce, souvenirs, spices, and street food galore.
The art and museum scene in Oaxaca is out of this world. Street art is big and used as a vessel for social justice and change by the group Lapiztola collective. You could also visit the Museum of Contemporary Art or Museo Textil de Oaxaca to see the art and culture painted onto the vibrant canvas of Oaxaca.
While here, You can experience one of the best festivals in the world. Dia de los Muertos (Day of the Dead) is a wonderful, heartfelt, and spooky celebration that is beautiful to observe and exciting to partake in.
Oaxaca is a must-see travel spot that offers cultural, historical, and culinary euphoria. You simply have to experience it all. We think you'd love it.
Is Oaxaca Dangerous?
The unfortunate reality of traveling is that no place is 100% crime-free, but Oaxaca is relatively safe. If anything, it's one of the safest cities in Mexico. There are, however, areas that are less safe than others — especially at night.
What makes an area unsafe? It could be different kinds of crime like robberies, vandalism, or drug-related. According to Numbeo, the crime index score is 42.14, which means Oaxaca is more safe than it is dangerous (the safety index score is 57.86). This doesn't mean Oaxaca doesn't have crime.
Traveling solo for females can be a big concern but in Oaxaca, it is quite safe. It is still advised to be extra safe especially in those dodgy areas and at night.
Dangerous Areas in Oaxaca
San Blas Atempa, and Salina Cruz
Areas like San Blas Atempa and Salina Cruz are generally secure areas, but they have experienced significant crimes in the past.
Murders have been committed in Salina Cruz, which has increased the level of danger in the area. The attacks have warranted some concern from police officials, journalists, tourists, and the locals. The authorities are eager to ensure that all citizens and tourists are safe and secure during this time.
We suggest not visiting these areas on your trip. If you are called to these areas (which is fair because it's quite beautiful), be safe, stay in groups, and do not walk around at night.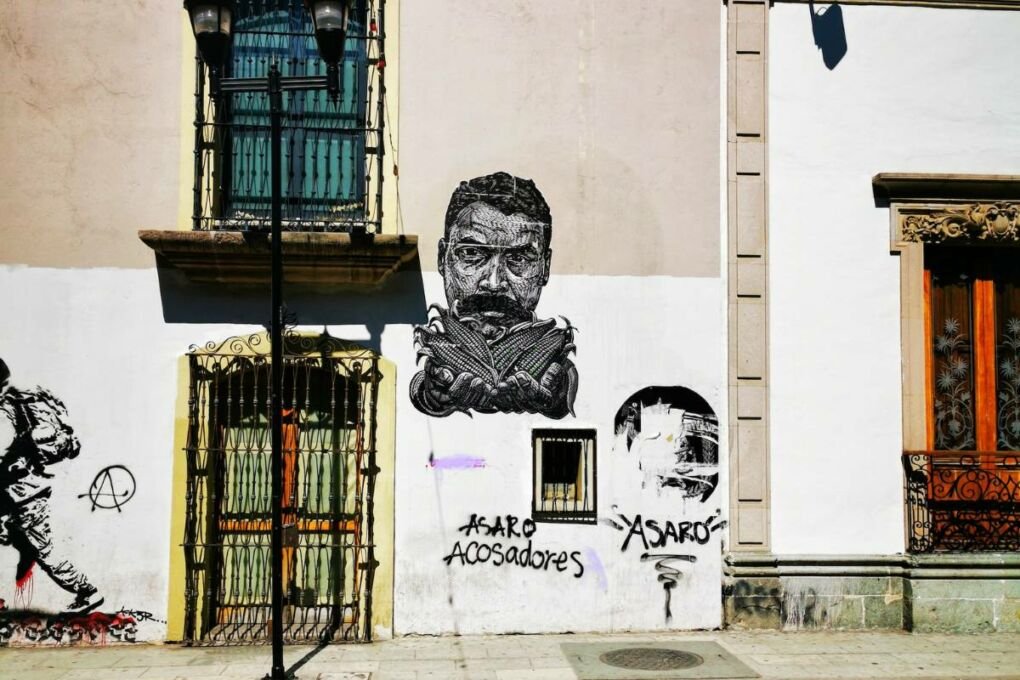 Juchitán de Zaragoza
The town of Juchitán is located in the southeast region of Oaxaca and on the Juchitán River. Juchitán is known for being very lively with all its markets and nightlife attractions. While the city values its tourism sector, it is not the safest town in the country, especially at night.
To avoid potentially being mugged or getting lost, stay in areas where there are people and avoid wandering off alone. While tourists are most likely to only experience petty crimes as opposed to more violent crimes, it is still better to be safe and avoid any major crime on the streets.
Is it Safe to Live in Oaxaca?
Oaxaca is not just beautiful and full of history and culture; it's one of the safest places in Mexico. Crime in Oaxaca is still present, but much less so than in neighboring areas.
The crime index score is lower than other major cities in Mexico, like Mexico City, and Guadalajara. Oaxaca is ranked 15th out of 32 states on the Mexico Peace Index list. There are varying kinds of crime in the city, but tourists are generally very safe.
One of the many positives of living in Oaxaca is the small-town charm it has. The locals are super welcoming and accommodating, so you'll feel part of the community in no time. There are plenty of beautiful hotels and some of the best hostels in Mexico to make your stay as enjoyable and safe as possible.
Safe Areas in Oaxaca
Jalatlaco
A short walk from Oaxaca's city center, Jalatlaco is like something out of a storybook. The streets are made up of cobblestone walkways and vibrantly colored homes.
The street art is breathtaking and only adds to the beauty of Jalatlaco. Walking down the streets and checking out the street art could easily feel like being in an upscale yet edgy urban gallery.
You could visit Templo de San Matías Jalatlaco. You can see the unique architecture and murals and learn about its history (it used to be a hermitage).
Jalatlaco is as lively as ever but offers a more quiet and suburban experience versus being in the city center.
Centro Histórico
Centro Histórico, or the historical center of Oaxaca, is a great place to stay, especially for tourists. You will be able to explore this beautiful region, and you can be safe while doing so.
The area is famous for its historical landmarks and baroque-style architecture. You can find the iconic and beautiful Church of Santo Domingo de Guzmán in the historical district. You can also marvel at the ornate and gorgeous Roman Catholic Basilica of Our Lady of Solitude.
The region also provides safe and affordable accommodation. You can stay at a popular upmarket place like The Hotel Dainzu or one of the many hostels.
La Reforma
La Reforma is a quaint, up-and-coming district in Oaxaca located in the Southwestern region of Mexico. The neighborhood is very safe and incredibly eye-catching.
La Reforma is more suburban but still has a vibrant nightlife with clubs, bars, and hip restaurants. There are fantastic restaurants like the La Mansion Marriott Reforma Steakhouse and the Mexican/Mediterranean fusion restaurant Almara. You could also go shopping at the Plaza del Angel Centro de Anticuarios and get little treats and trinkets.
If you wanted to relocate to Oaxaca, La Reforma would be one the best places you could move to.
Warnings & Dangers in Oaxaca
Home to colorful houses, friendly locals, heavenly cuisine, and a wonderfully diverse culture, Oaxaca is a must-visit destination. As we've mentioned, it's one of the safest places in Mexico, but it's not without its risks and dangers.
Many have expressed their concern over cartel violence in Mexico. Oaxaca has not been linked to any cartel, and therefore, it's considered much safer than surrounding cities. While the absence of cartel violence and activity is a major win for the city, crime is still present, as well as other factors that influence how safe Oaxaca is to visit.
Overall Travel Risk (4/10)
Oaxaca is just a marvelous travel destination, and while it does have its concerning factors, it is still worth the travel. Very much worth it.
We found while crime is the biggest risk, the weather and natural disasters also pose a hazard. Mexico has experienced quite a few natural disasters, and that is something that might concern a traveler. The health of tourists was another concern as the possibility of contracting an infection arose.
While these concerns are valid and real, they should not be enough to deter you from your travels to the beautiful Oaxaca. With good planning and following safety measures, you will be all set for a fun, safe trip.
Crime
Is Oaxaca safe? Yes. Is it free of crime? No. Crime is an unfortunate nuisance to all travel spots. The main crime tourists should be wary of is the typical petty crimes like pickpocketing and bag snatching.
Tourists are typically an easy target for petty thieves, so that's always something to keep in mind when traveling. It could happen easily, but it's luckily easy to avoid.
There are crimes more severe in nature than the petty theft cases. Some of the most common crimes in Oaxaca are robberies, violence, and property damage. Fortunately, these crimes rarely, if ever, affect tourism and those who visit. It remains advisable to be a vigilant vacationer.
Natural Disasters
There have been a fair amount of natural disasters in Mexico. Oaxaca is vulnerable to tropical storms, earthquakes, and hurricanes.
Places like Oaxaca suffer greatly as agriculture largely contributes to the city's economy. Floods as a result of heavy rains and storms damage crops and hinders the farms' ability to yield enough crops for trade and for locals. Earthquakes damage the infrastructure of buildings (many of which are historically significant) and fixing these issues takes time, resources and money.
It is beneficial to plan your trip around the seasons. Hurricane season in Oaxaca typically runs from June to November (September and October being the riskiest months).
Weather
The weather in Oaxaca has two sides: wet season and dry season. The somewhat unpredictable weather could be a game changer or menace while on your trip.
The region has a sub-tropical climate, which means that generally, the weather is warm. If you want to be in Oaxaca on those peak sunny days, the best time to visit would be April and May, while the rainy season kicks in around June and lasts for months. Those rainy months could bring floods.
Oaxaca has some extreme humidity as well. Sunny and warm days are great for vacation but in its most extreme form, it could cause heatstroke and dehydration.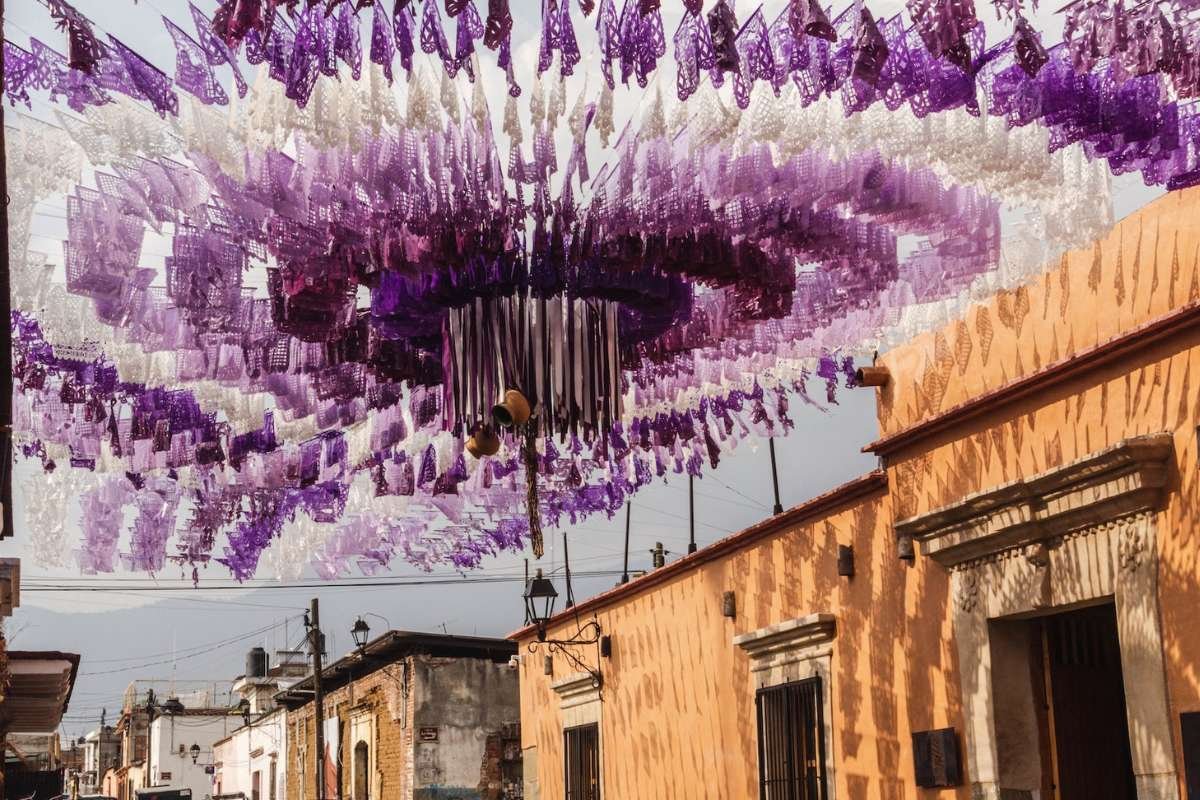 Health and Safety (Infections)
Travelers are required to get certain vaccinations before heading on vacation. This is to protect you as the traveler but also the country you're entering.
There was a small outbreak of Malaria in 2022 in Oaxaca. Thankfully, the outbreak was controlled early on. Still, travelers are advised to exercise caution as best they can.
The Centers for Disease Control and Prevention lists several insect-borne diseases as possible threats to visitors. The site mentions Malaria, Rickettsial Disease, Chagas Disease and Leishmaniasis as potential threats in addition to Influenza and typhoid fever.
Having the recommended vaccinations will, however, further minimize the risk of you contracting any of the diseases mentioned above.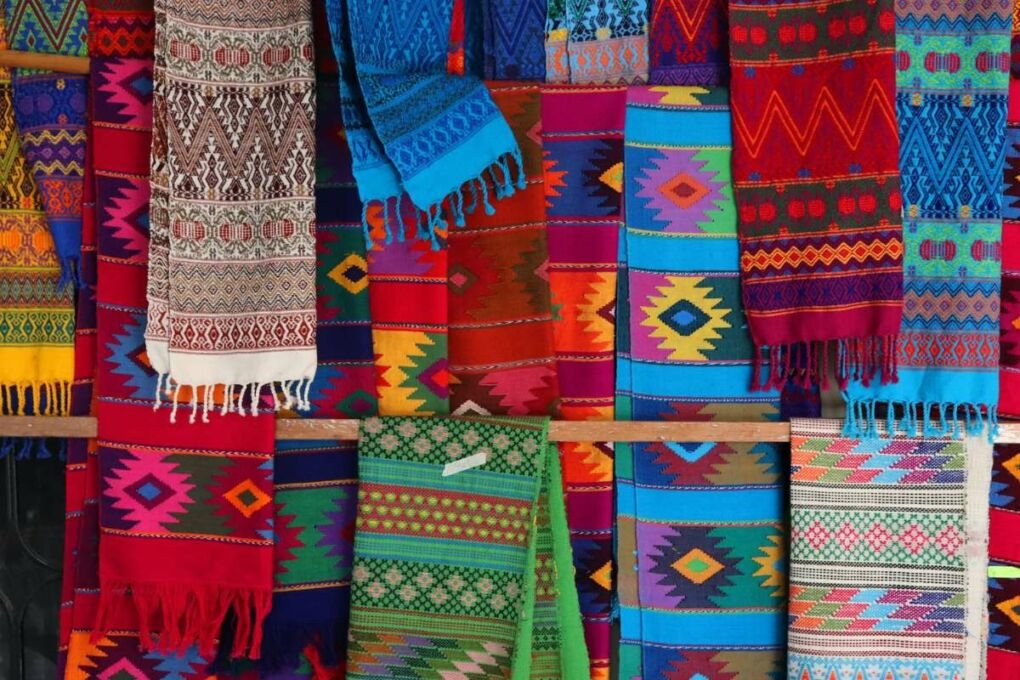 Tips for Staying Safe in Oaxaca
While we've found that Oaxaca is pretty safe for tourists, you can always exercise caution and follow these few safety tips.
Do your research: Find out where you're going, the customs, and which times of the year are best to visit.
Be alert and aware of your surroundings: Regardless of how safe an area is, it is also wise to monitor your belongings and surroundings.
Do not flash your cash around: Being a tourist can make you a target for petty crimes. Refrain from taking stacks of cash out, and only travel with a little money on you.
Protect yourself from the sun: If visiting in those warm summer months, be extra safe with sunblock and always stay hydrated.
Do not wander around at night:

It's best to stay on a well-lit path and get to where you're staying.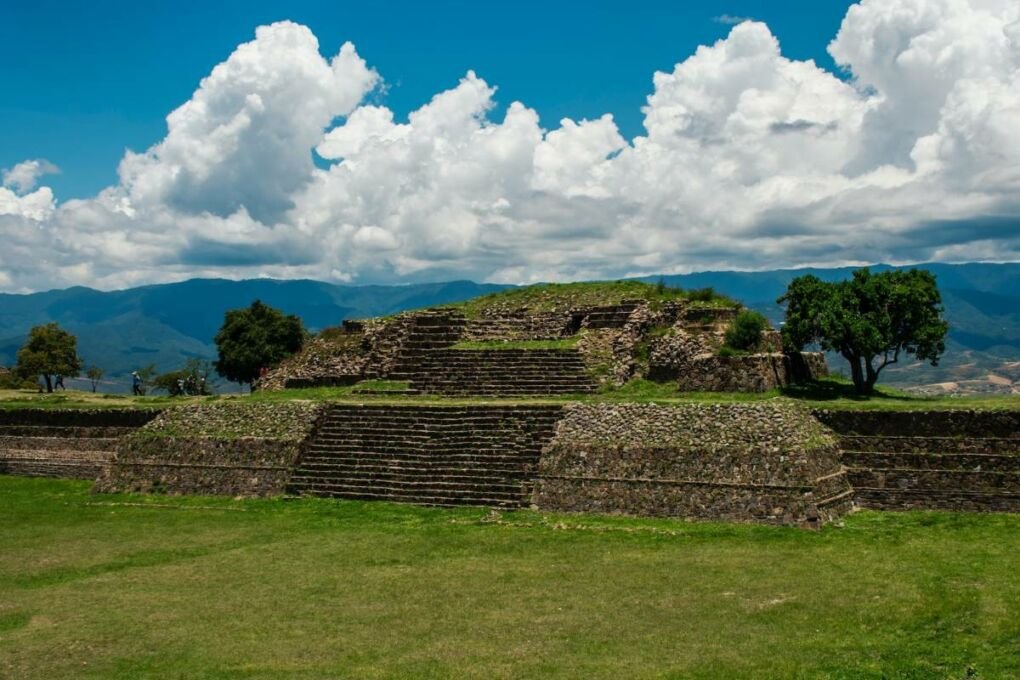 Is Oaxaca Safe | Frequently Asked Questions
What Language is Spoken in Oaxaca?
The official language of Oaxaca is Spanish. Due to the different ethnic groups all across the province, there are many other languages spoken in addition to English and Spanish. The other indigenous languages spoken are Náhuatl, Zapoteca, Mixteca, Mazateca, Mixe, Chinanteco, Amuzgo, Chatino, Zoque, Chicateco, Popolaco, Chontal, Huave, Triqui, Chocho, and Ixcateco.
What Vaccinations Are Required Before Visiting Oaxaca?
The Centers for Disease Control and Prevention states that travelers should be up to date with their routine vaccinations such as Chicken pox, MMR, Polio, Shingles, DTP, and Influenza. It's also advised for travelers to have received their complete COVID-19 vaccinations as well as vaccinations for Hepatitis A and B.
How Is Oaxaca Pronounced?
Fair question. The correct way to pronounce Oaxaca is "Wa-Haa-Kuh". The word "Oaxaca" is derived from the Náhuatl language (which happened to be the language of the Aztecs) and refers to the guaje tree.
Is Oaxaca Safe for Female Travelers?
Oaxaca is one of the safest in the country. While there is crime, the rate is very low, making it a pretty safe travel destination.
It is safe for female travelers as well. You can make the best of your trip by finding the safest places to stay, keeping your belongings close by, and investing in good travel insurance. It is essential to stay safe and alert nonetheless.