Phuket is an exotic destination loved by millions of people all around the world. It is Thailand's largest island and is known for its gorgeous beaches, vibrant night markets, and bustling nightlife. The island also boasts a rich cultural heritage with landmarks such as the famous Big Buddha statue and the Thai Hua Museum.
But is Thailand safe? We know it has plenty of great places to live in, and holidaymakers and ex-pats alike love it there. But it has somewhat of a reputation when it comes to substances and scam-related crime. This article will tell you everything you need to know about Phuket, how safe it really is, and even tips on keeping yourself safe while you're there.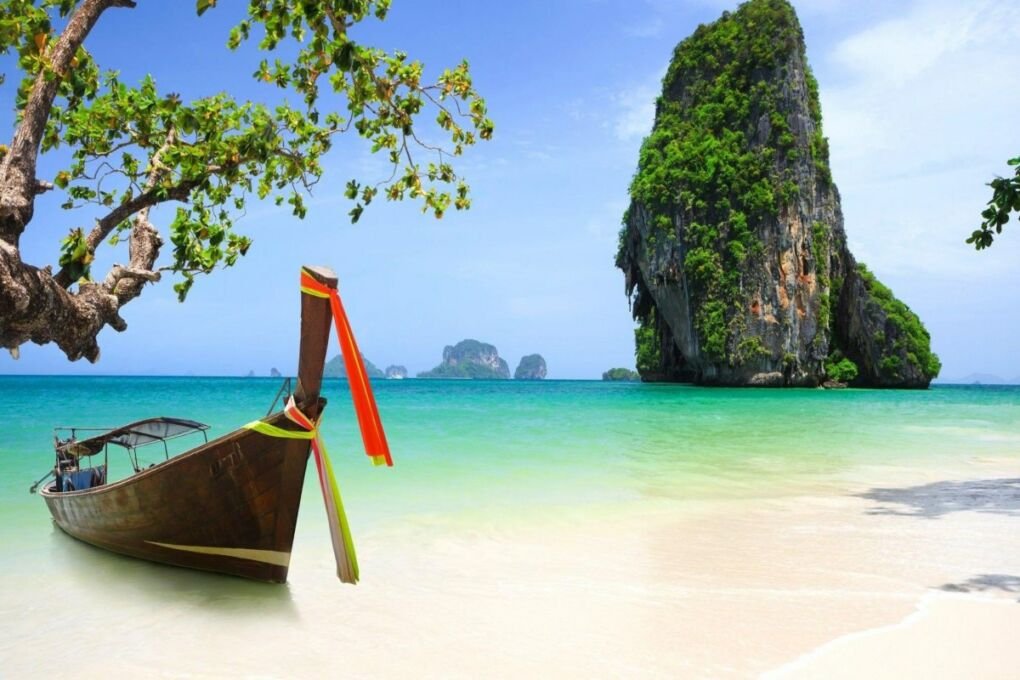 Why Visit Phuket
Located in the Andaman Sea in southern Thailand, Phuket has a rich history, from tin mining to its booming tourist industry today. This history has shaped the island into a culturally diverse and peaceful location.
Phuket is known for its delicious seafood, exciting nightlife, watersports, and captivating sights. The island is predominantly Buddhist, with temples housing monks whose rituals tourists can respectfully spectate.
You can also go to Phuket's Old Town and view the architecture left by former colonists. Old Town has become a hub for merchants, making it exciting for tourists to visit.
Top Tip: If you do plan to visit the temples in Phuket, dress conservatively and follow the rules given.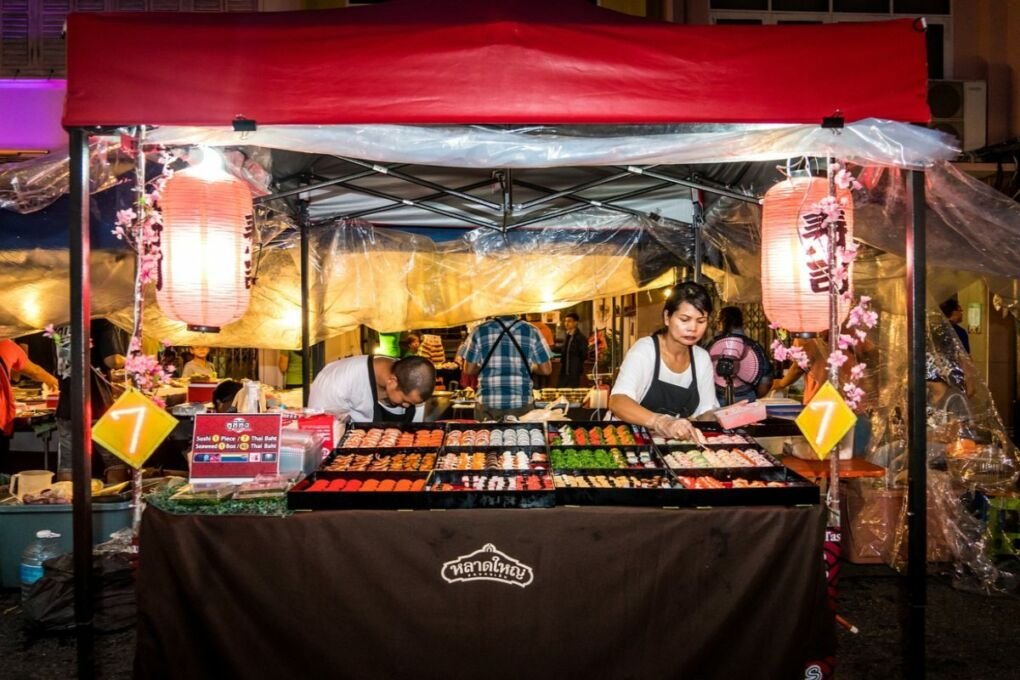 Is Phuket Dangerous
In all honesty, Phuket's danger levels are incredibly low compared to many cities and countries around the globe. Most of Thailand's provinces are safe; in fact, the country is a favorite for many people to work and live in.
The crime rating of Phuket on Numbeo is 44.75%, which is moderate. There are also very few incidences of violent crime. The moderate rating stems from increased scams, pickpocketing incidents, and muggings in popular areas like Patong.
However, the main dangers in Phuket are natural disasters. Phuket is known for being hit by the deadliest tsunami ever recorded in 2004. Luckily these occurrences are rare, and Phuket is thriving nearly 20 years later.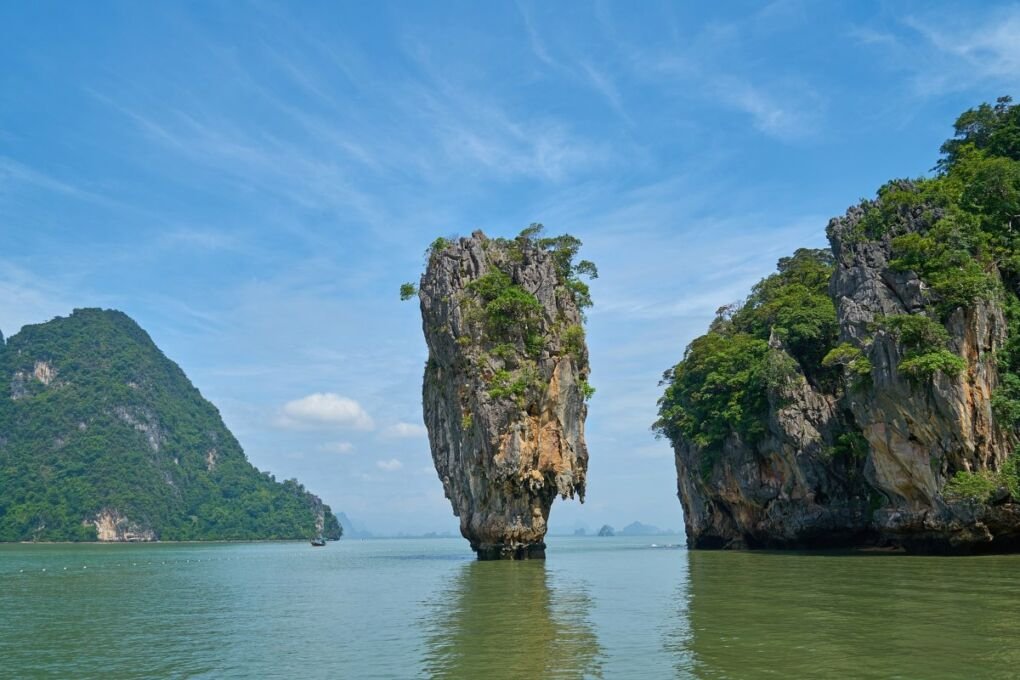 Dangerous Areas in Phuket
Patong
Patong, in its entirety, is not unsafe. It is one of the most popular tourist destinations in Phuket because of its dazzling nightlife, beach, and cuisine. The main concern for danger in Patong is when tourists visit Bangla Road.
Bangla road is one of the most popular areas for nightlife. That includes its red-light district. Tourists should be wary when in the area as pickpocketing is more prevalent there.
The risk of crime is increased by the large numbers of tourists drinking and partying there every night. Awareness is your best friend in Patong.
Phuket Town
Phuket Town is similar to Patong in terms of popularity, but it's far less busy. There is more traffic created by large groups of tourists, however, and this increases the risk of pickpocketing and bag snatching.
The main concerns for safety in Phuket Town are taxi scams, tuk-tuk scams, and the low-level crime mentioned above. These scams can happen anywhere in Phuket and are not linked to just one area, though.
Nevertheless, Phuket Town is generally safe during the day and night as long as you are aware of your surroundings. Don't feel discouraged from visiting any area in Phuket; just keep your guard up a little.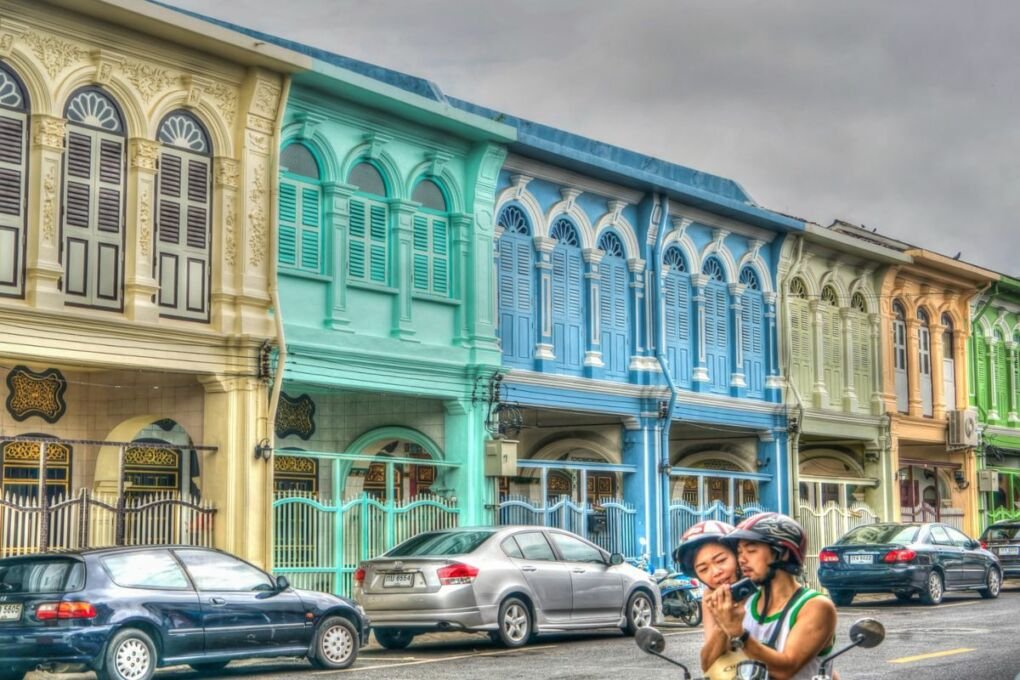 Is it Safe to Live in Phuket
Phuket is safe to live in with its moderate crime index and lack of violent crime. If you decide to live in Phuket, take into consideration the present issues the island faces in terms of crime. The island is known more for its positives than its negatives.
Many ex-pats love living and working in Phuket. You can even meet new people in co-working spaces and enjoy the easygoing attitude of the locals and immigrants alike. With its beautiful beaches, kind people, interesting culture, and relaxing vibe, Phuket ranks highly for people of all ages.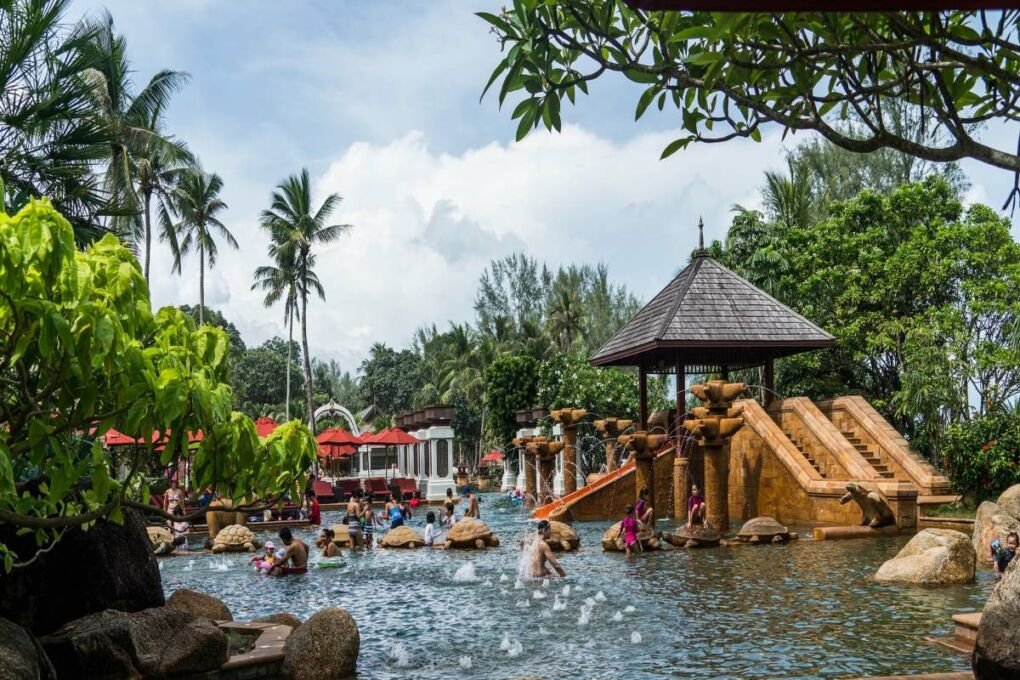 Safe Areas in Phuket
Kata
Kata is a great spot for digital nomads and solo travelers alike. The area is trendy, with nightlife outside quiet resorts. You can enjoy the long, sandy beaches and find luxury accommodation that suits your every whim. Behind Kata beach, there is tons of entertainment, fabulous restaurants, and shops that you can explore.
If you visit Kata, you can go and play mini-golf at Dino Park Mini Golf and relax at nearby cafés and restaurants. You can also learn how to surf at Kata beach in a safe environment.
Kamala
Kamala is a serene area near Patong in Phuket. It is the go-to area for families looking for a comfortable beach holiday. Kamala beach is lined with resorts and is surrounded by lush mountain terrain. The mountains enclose Kamala and make you feel safe while you enjoy the fun activities the area has to offer, from watersports to snorkeling.
A short distance away is Surin beach, which is a busy tourist area where you can buy authentic Thai cuisine and nicknacks to bring home. There are also many spas and wellness centers in the area that caters to tourists looking to relax.
Karon
Karon is a popular area in Phuket known for being safe and budget friendly. Karon Beach is one of the biggest on the island and is lined with entertainment and restaurants for people of all ages. If you're interested in kayaking, snorkeling, jetskiing or playing volleyball, you might enjoy this beach.
Adults and couples can enjoy the accessible nightlife of Patong nearby, and the bars and restaurants are open until late. In the daytime, you can visit the Karon temple, Wat Suwan Khirikhet, which hosts a market twice a week. Karon is a great place for a fun, activity-filled holiday.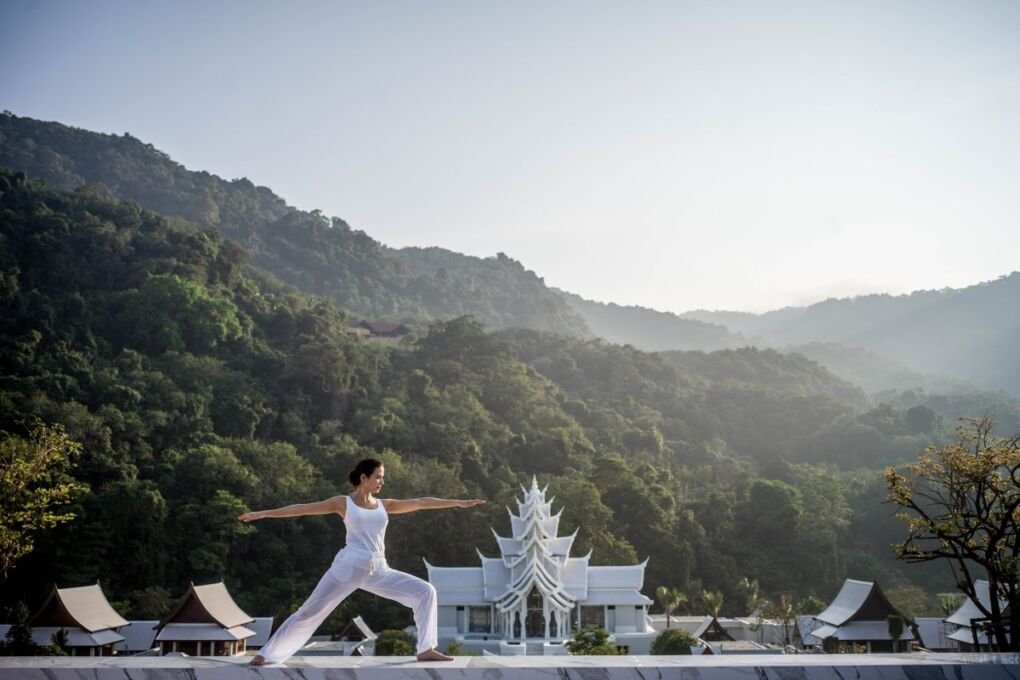 Tips for Staying Safe in Phuket
Although Phuket is one of the safer places to visit, you might have concerns for your safety while you're there anyway. Here are five tips for staying safe in Phuket.
Beware of scams — Phuket has numerous scams, from overpriced taxis, tuk-tuks, and scooter scams, to fake scooter insurance and jetski insurance.
Choose the right street food — Phuket's cuisine is delicious, but be wary of food that has been sitting uncovered in the sun as you could get food poisoning. Look for stalls that are busy and seem to have fresh ingredients.
Be cautious at night — Be aware of your surroundings at night and opt to walk in groups if you can. Avoid shady-looking places and dark areas, and you should be just fine.
Don't drink too much — While certain areas in Phuket are party focused, getting too drunk could lead to you being taken advantage of and getting robbed.
Remember, if it's offered to you, it's likely, not free — For example, if performers offer to take a photo with you, they likely want to be paid for it.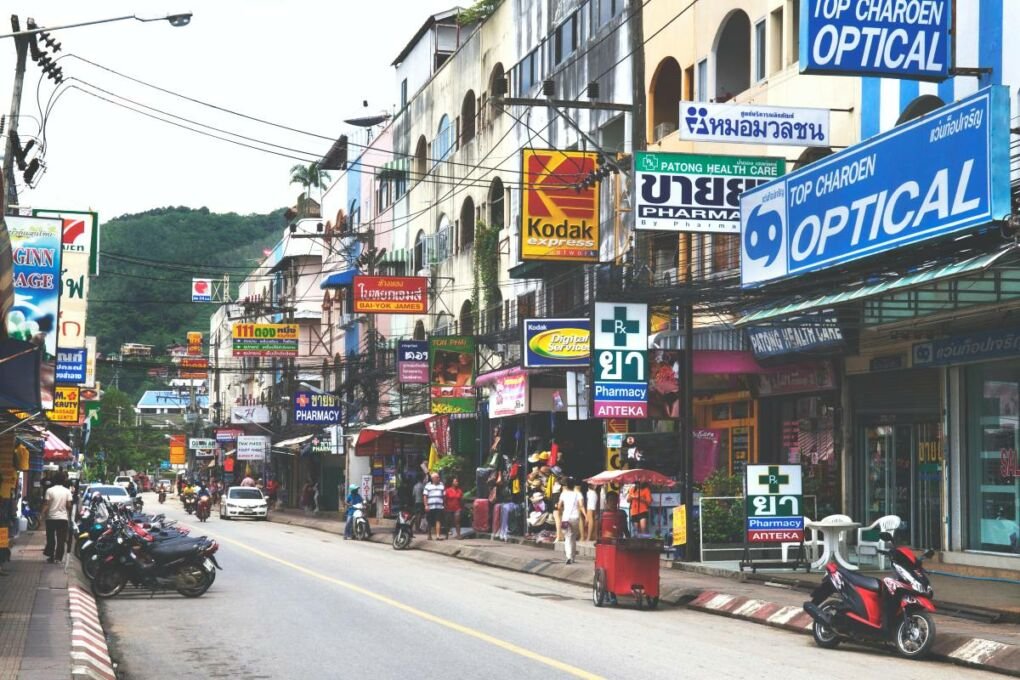 Is Phuket Safe | Frequently Asked Questions
Can I Drink The Water in Phuket?
You cannot drink tap water in Phuket, unfortunately. The water is generally unsafe to drink and could make you vulnerable to dysentery. You can drink bottled or filtered water instead.
If you are worried about whether the ice in your drinks is safe, the ice is made with filtered water in Phuket. It is suggested that you bring a reusable water bottle as you can buy filtered water from water shops around the city.
Do I Need to Carry Cash in Phuket?
Yes. While restaurants and many stores accept card payments, taxis, local businesses, and bazaars do not. It would be good to carry a variety of notes and coins when paying local businesses.
You should always carry change, especially at night markets where you could be overcharged for being a tourist. Remember that 30 USD (1000 Baht) can get you quite far as Thailand's currency is weaker than the dollar, pound, euro, etc.
When Should I Visit Phuket?
There are three seasons in which you can visit Phuket: the hot, wet, and 'cool' seasons. The hot season falls between April and June, and temperatures are scorching. The wet season between July and November is monsoon season, so it rains all the time.
Finally, the cool season (supposedly the best time to go) is from December to March. You can choose to go anytime you like, but most people go during the cool season.
How Can I Respect Local Customs?
The simple answer is to follow the rules. Some examples of these rules include dressing appropriately at the temples by covering your shoulders and legs. Don't gesture with your feet, as it is considered very rude.
Respect the image of Buddha. If you aren't Buddhist, don't tattoo his image on yourself or take home religious artefacts. You will have to stand for the national anthem, and you cannot say anything bad about the royal family.