South Korea is filled with beautiful greenery, sparkling coastlines, and delectable food. It's one of the most ethnically homogenous countries in the world, with most of the locals being Korean.
The country is a balanced mixture of diligently traditional and radically modern. There are many areas in South Korea that maintain the traditional and cultural aspects of previous generations. Then there are the areas that are unbelievably modern, futuristic almost. If you need more convincing, check out these amazing places to visit in South Korea.
Around 15 million people travel to South Korea annually. With its wide array of activities to do and sites to see, it's no wonder it's become a must-see destination. As incredible as it sounds, you're probably asking yourself, "Is South Korea Safe?"
This guide will help you answer that question.
Why Visit South Korea?
South Korea is a cultural, fashion, food, and technology hub. It's no wonder so many people flock to it each year. With its numerous islands and hordes of markets, there is always something for you to do.
Nami Island is beautiful throughout all four seasons. The trees of the island truly capture the season and make it quite picture worthy.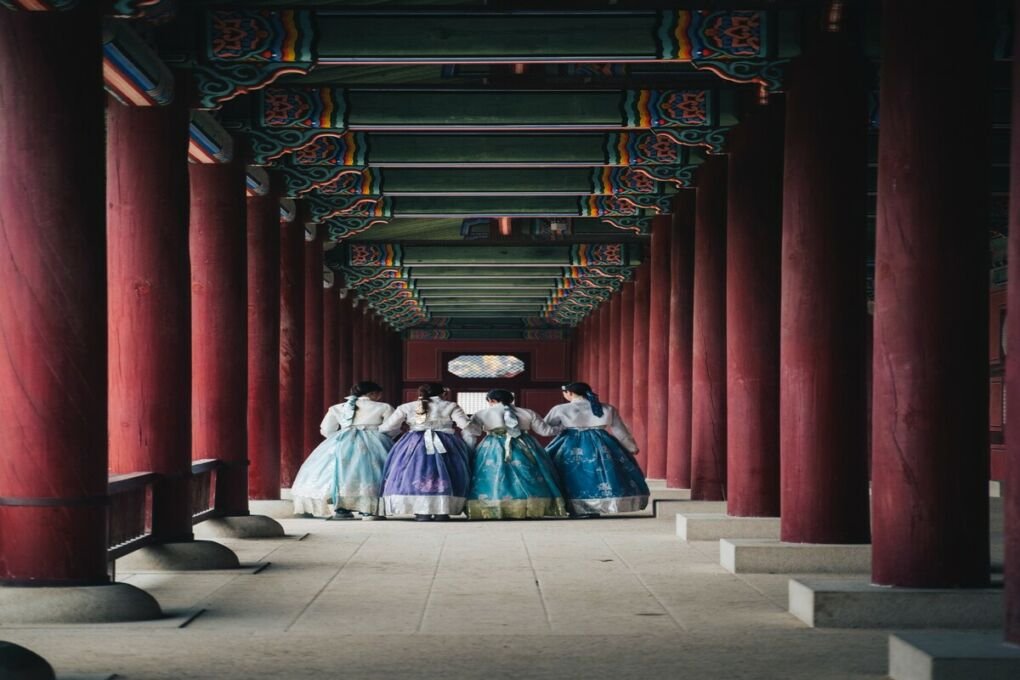 If nothing else, the food in South Korea is sure to win you over. With multiple markets to pick from, you won't go hungry. They have food ranging from safe and familiar to adventurous and unheard of.
Is South Korea Dangerous?
With North Korea being so close, it's best to stay in the areas that are designated for you. There are certain demilitarized zones that are off-limits to the public. Don't try your luck by attempting to get close to these demilitarized zones or the border between the two countries. Rather go on a guided tour that they have available.
Tensions between the North and South haven't flared recently. Familiarize yourself with the local protocol in the event of an incident. There are authorities almost everywhere, South Korea is heavily fortified. They will be more than willing to help you get whatever information you need or assist you with anything.
Dangerous Areas in South Korea
Daegu
Located in southeastern Korea, Daegu has been dubbed "Gotham Daegu" for its crime rates. It ranks third place on the list of South Korea's most dangerous cities.
With a high crime rate, it's known for violent crimes. It's not all scary, though. Daegu is quite a large city, and you can avoid danger if you remain in the populated areas.
Stay in crowded places and leave your valuables at the hotel. Daegu also has a host of things for you to do, such as going to the Donghwasa Museum or the Seomun Market.
Chungcheongbuk-do
The only landlocked province of the country, Chungcheongbuk-do has multiple pockets of crime. Boasting a higher crime rate than Daegu, this region isn't the safest.
Expect higher chances of falling victim to petty crimes when visiting this area. If you happen to go out at night, be on high alert. Fights may break out that could lead to serious injuries or deaths. Try not to stay out too late or to find yourself isolated.
Despite its prickly criminal status, Chungcheongbuk-do has a fantastic art museum and zoo called Cheongju-zoo. There are also numerous camping sites and paragliding tours over the scenic city.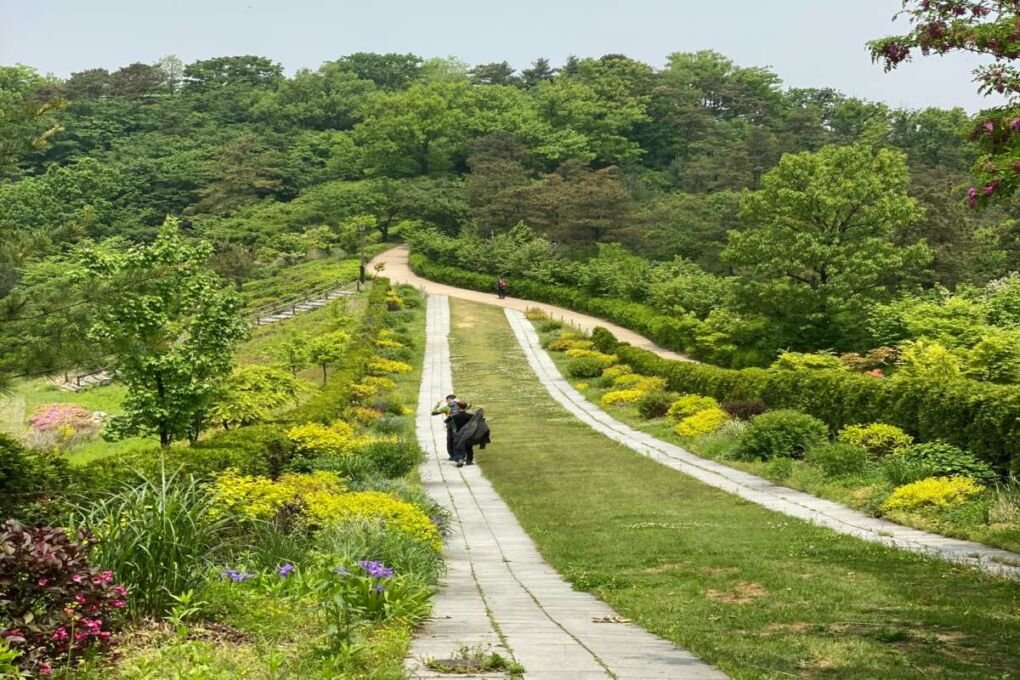 Is It Safe to Live in South Korea?
South Korea is rated as the sixth safest country in Asia. With its fabulous markets and bustling cities, it's no wonder tourists are flocking to this marvelous country.
It has an exuberant nightlife and truly changes from business casual in the day to a roaring explosion in the night. With its level of safety, people are comfortable partying the night away.
South Korea does run a number of security drills throughout the year, this is something that you should be aware of. It's nothing to fear, and it can be helpful to you, especially if you plan on being there for a while.
Check out moving to South Korea as a foreigner if you're thinking about making that change.
Safe Areas in South Korea
Seoul
South Korea's capital is a true embodiment of the country's duality. It's filled with high-tech and modern buildings while still maintaining their palaces and temples.
This city has a large metropolitan area and is constantly busy. The streets of Seoul are always bustling, making its nightlife highly revered. You'll surely find something to occupy your evenings here.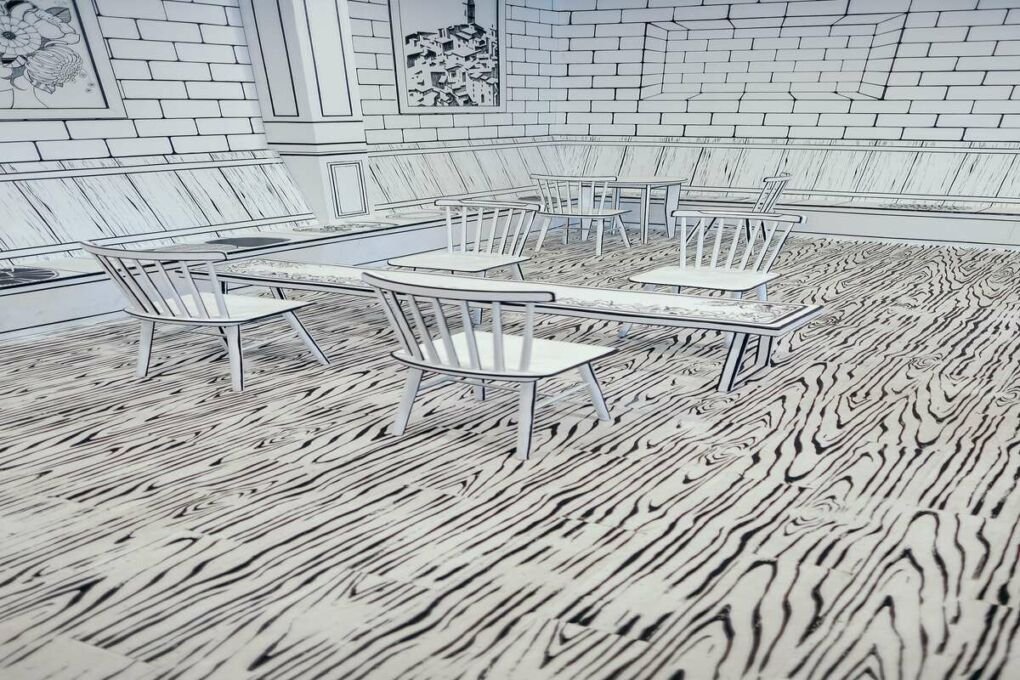 During the day, be sure to visit the 2D Cafe Yeonnam-dong-239-20. You will feel like you've stepped into a different world with its black-and-white cartoon-drawn aesthetics. Perfect for a nice midday cup of coffee and a few photos for Instagram.
Incheon
Famous for its ports, Incheon is known for trading. Surrounded by numerous smaller islands, it boasts beautiful beaches. One, in particular, is Eurwangni Beach, close to Incheon International Airport. The beach is filled with restaurants, shops, and plenty of accommodation.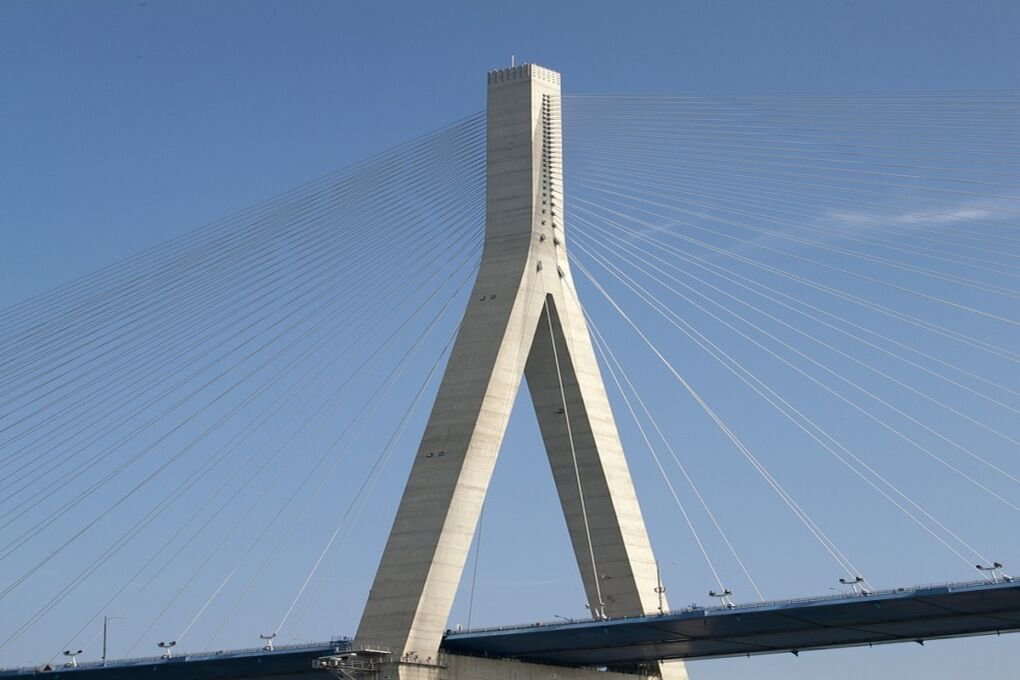 In the evening, go to Incheon Bridge to see it beautifully lit up. It's one of the largest bridges in the world. The bridge connects the airport to New Songdo International District. Songdo is a smart city along the seaside aimed at a sustainable lifestyle. It's known as the business district and is a testament to South Korea's innovation.
Busan
With its plethora of beaches and temples, Busan is a port city in South Korea. If you're looking to relax, dance, and have a drink, then Gwangalli Beach is for you. It has a number of bars to choose from.
For a more activity-fueled beach experience, Haeundae Beach is where to go. It has a variety of performances throughout the day, and the Busan Sea Festival, which usually happens over eight days in August, is held there.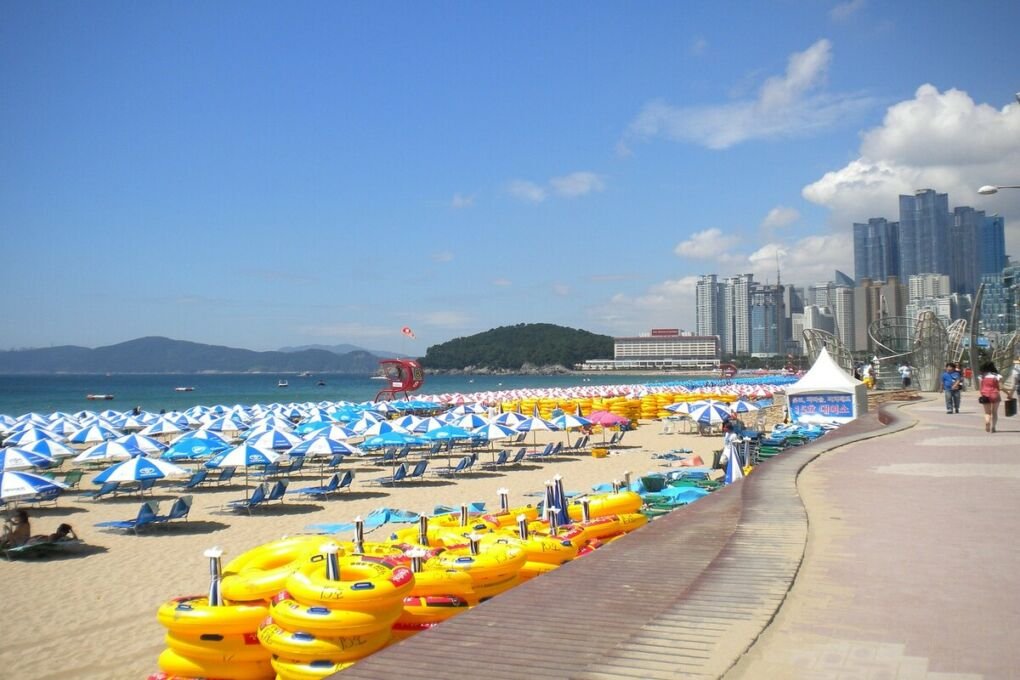 Busan is known for its magnificent mountains, one of them being Yongdu Mountain. This mountain is home to Yongdusan Park, where there are numerous things to do, such as going to the aquarium or visiting the temple.
Warnings and Dangers in South Korea
One of the main concerns when visiting South Korea is the tension between them and North Korea. It's advised that you keep up to date with the news surrounding the country before you travel there. Create a Google alert for any news regarding North Korea, like any missile tests that they may be conducting.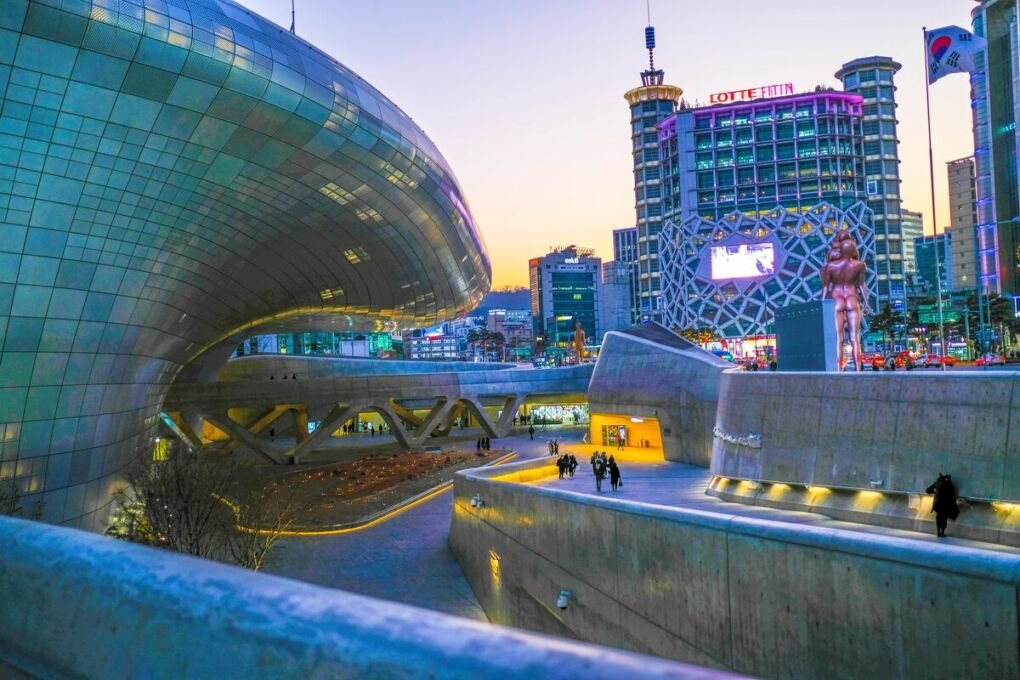 If you happen to be in the country during a time of some sort of civil unrest, don't join in the protest. Even peaceful protests have been known to turn violent. Should you find yourself in a demonstration, follow the guidance of the local authorities.
Overall Travel Risk 2/10
South Korea isn't a country rife with risk. In fact, it's been heralded for its safety. It's one of the countries that women are encouraged to travel to due to the lack of risk.
It's also been said that your belongings will generally be safe. If you forget your phone at a restaurant or on the train, it won't be taken. You can return and expect to find it.
This is not to say that there aren't some concerns to be aware of. Steer clear of anyone offering you drinks, gum, or cigarettes. They may be laced with something, or they could expect compensation for these things.
Risk of Scams
Since there are many con artists and fraudsters roaming the streets of South Korea, there is a chance that you will be the victim of one if you're not careful.
The most famous of these is the "Teahouse Scam," in which girls prey on travelers by pretending to want to practice speaking English. It typically results in a large charge for the teahouse.
The majority of other scams involve overcharging customers in cafés and restaurants by creating a special menu, particularly for tourists.
Pickpockets
The risk for this is fairly low, but it still helps to take the necessary precautions. When visiting major tourist sites, be sure to have your bags in front of your body. Try not to be flashy.
At night also be aware of your surroundings and ensure that you keep your belongings close to you. Leave valuables in your hotel or apartment. Don't advertise your money, be discreet.
It's still quite unlikely that your things will be taken. South Korea is known for being a safe place.
Natural Disaster
The chance of enduring a natural disaster is high. Be sure to download South Korea's emergency-ready app to help keep you updated. You are unlikely to experience an earthquake; they don't happen often and are more like mild tremors when they do.
Typhoons are more likely to occur. Typhoon season is from June to November. If you are in South Korea during these months, keep an eye on weather reports.
During the rainy season, from June to July, there will likely be floods and landslides. If you aren't in the more mountainous areas, you will be safe from landslides.
Taxis
The risk of taxis is high, so be careful when you're in taxis; they drive fast in South Korea. It's also advised that you remain vigilant while crossing any streets as the possibility of being hit is high. Also, be aware that your driver may overcharge you for trips.
At night it may be safer to use trains or buses. If you do use a taxi, make sure that it's officially marked. This will ensure that you get a taxi that will have seatbelts, and it increases the chances of having an English-speaking driver.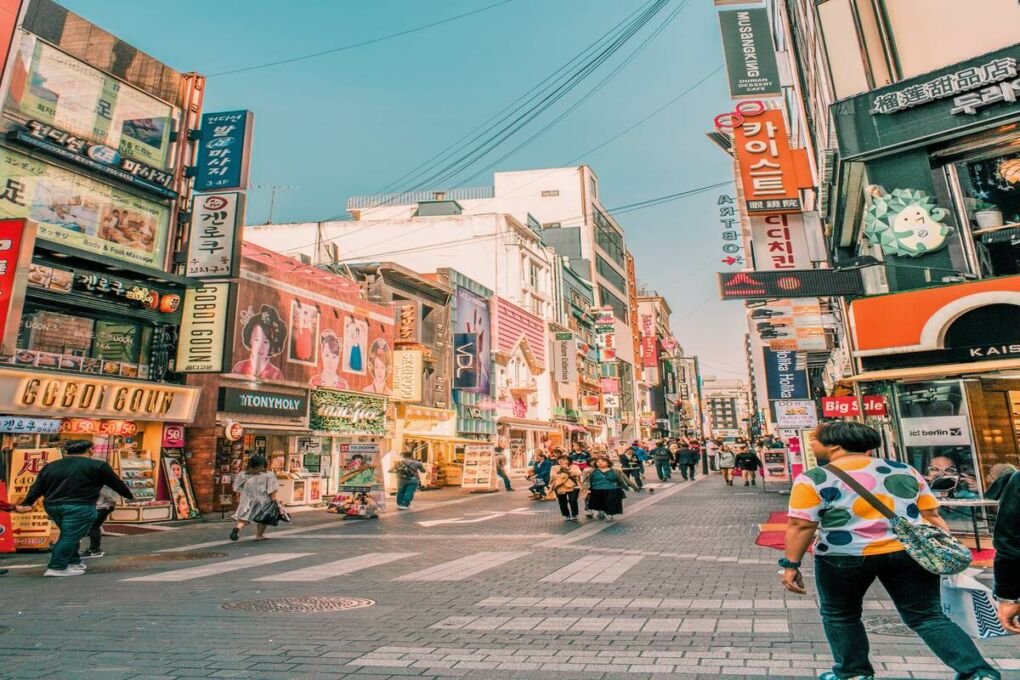 Tips for Staying Safe in South Korea
South Korea sounds like a utopia right now, and for the most part, it is. Like any country, it's not without fault. You won't have to worry about any serious crimes, such as getting mugged or being kidnapped. It's extremely rare for these crimes to happen.
You're unlikely to fall victim to a violent crime. The only thing that could really happen is a fight at a bar. And even that would have to be the cause of some serious intoxication. To ensure that you're well-equipped, here are five safety tips for visiting South Korea:
Follow the rules. There are some very strict rules in South Korea, such as seating on a bus or train. Be aware of where you sit, as some seats are reserved for the elderly and pregnant women. You will be accosted if you break this rule.
Don't be noisy. Refrain from speaking too loudly or making excessive noise. Especially when using public transport. South Koreans see this as disrespectful, and they will reprimand you.
Drink at your own risk. We're not saying don't drink alcohol; you most certainly can. Just remain cautious when drinking with the locals. Don't assume that you can keep up with them, they will drink you under the table.
Dress appropriately. South Korea isn't as modest or strict as other Asian countries when it comes to your attire. You can wear shorts and wear somewhat exposing clothing. However, it's advised to try and be conservatively dressed.
Be respectful. Don't disparage the Korean culture, food, and temples. If you don't like something, don't be too vocal about it. It will be seen as a sign of disrespect, this can result in a hostile reaction.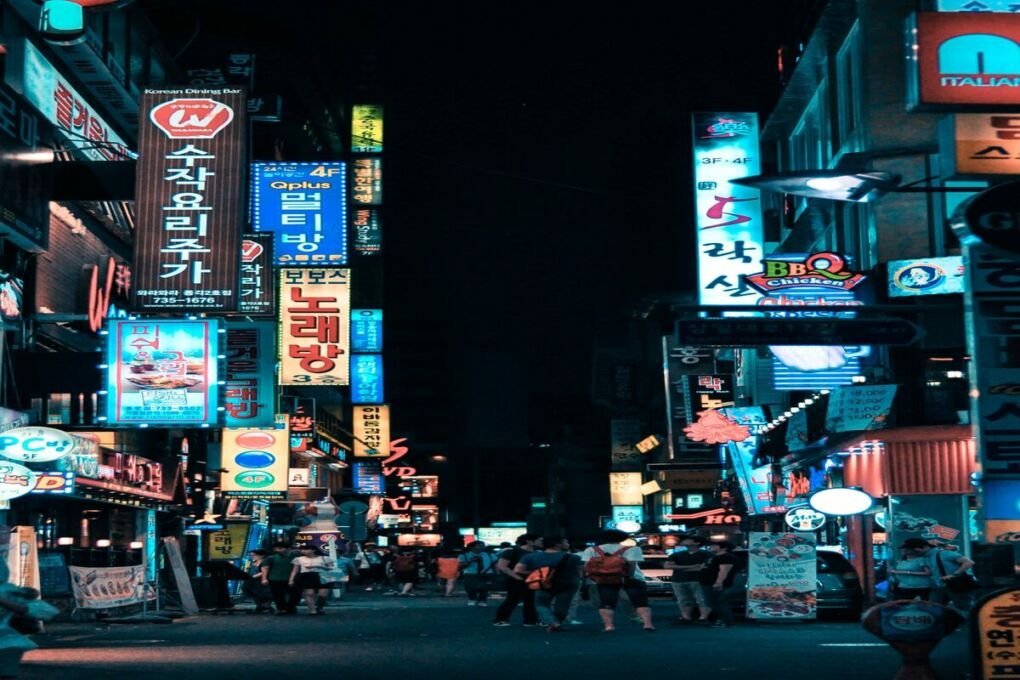 Is South Korea Safe?│Frequently Asked Questions
Is It Safe To Walk At Night?
Yes. It is extremely safe to walk at night. Just be sure to keep your belongings close to you and remain vigilant. It's best to stay as competent as possible so that you can remain aware of your surroundings. You won't run into any trouble in the evenings, so go out and enjoy yourself.
Is It Safe To Use Your Phone At Night?
Yes and no. Be careful when you're on your phone in the evenings. Be aware of where you are. If you're still inside the club or restaurant, then it's perfectly fine to be on your phone. When you're on the street, try to use your phone sparingly, as you may attract leering eyes. Crime may be low in South Korea, but it does still occur.
Is It Safe For Women?
The answer is yes. South Korea is one of the safest countries for women to travel to, either with a group or alone. The rate for crimes against women is very low. Women can walk alone at night and not have to worry about being harassed. The odd incident may happen, so be on alert.
Should I Be Worried About North Korea When Traveling To South Korea?
You don't have to worry about North Korea, but you should definitely be aware of any news pertaining to the two countries and how that may impact your trip.