Picture this: the sun on your skin, the sound of waves crashing in, laughter and joy filling the air and an undeniably gorgeous view of an ever-growing city. Imagine visiting some of the most beautiful mosques, malls, and museums.
Or getting a taste of a cuisine that will leave you going back for seconds. The UAE is a picturesque attraction that will surely give an unforgettable experience.
The United Arab Emirates, comprising seven emirates, is located on the eastern coast of the Arab Peninsula. The country was financially established and maintained by its petroleum reserves, gas deposits, date production and exports, fishing, and livestock herding.
The UAE continues to grow as an art, culture, shopping, architecture, and adventure hub of the world and has some of the best places to live. With that being said, you might want to know is the UAE safe for tourists, so let us walk you through it.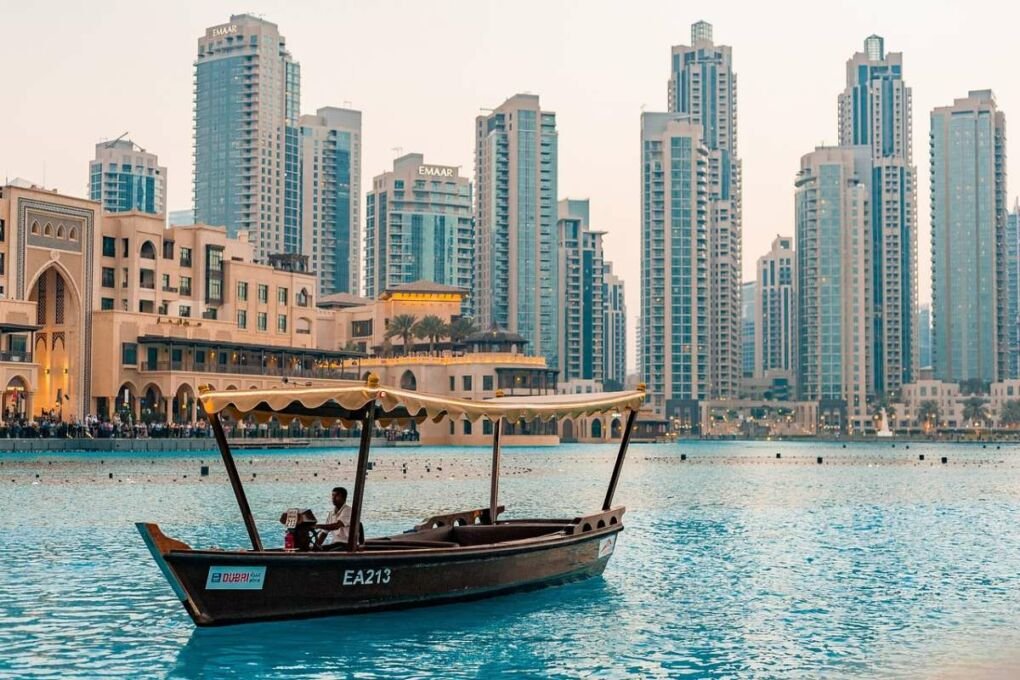 Why Visit the UAE?
Have you ever had an oddly specific fantasy of going snowboarding (yes, snowboarding) in the desert or wanted to visit the tallest building in the world? How about seeing some of the most architecturally stunning mosques in the world? The UAE offers you all these adventures and so much more.
The UAE has made countless advancements that have boosted its economy, positively impacted its tourism sector, preserved its rich culture and history, and made strides in improving overall safety.
The country promises breathtakingly beautiful beaches, idyllic islands, a deliciously decadent dalliance with food, and, let us not forget about the warm sunny weather. Your sunkissed journey through the UAE will be one to remember and to bring you back time and time again.
Is the UAE Dangerous
Regarding tourist hotspots like the UAE, questions of safety are expected. You might want to visit the majestic country, but you're wondering if it's dangerous. Simply put, no, the UAE is not dangerous.
While the country still has crime, it is not enough to derail your dream visit to the sunny shores of the United Arab Emirates.
Some areas are incredibly safe and wealthy, and then, adversely, some areas are slightly different. It is typically less secure in the regions that are densely populated, under development, or in slums.
What remains true is that the chances of tourists encountering criminal activity are meagre.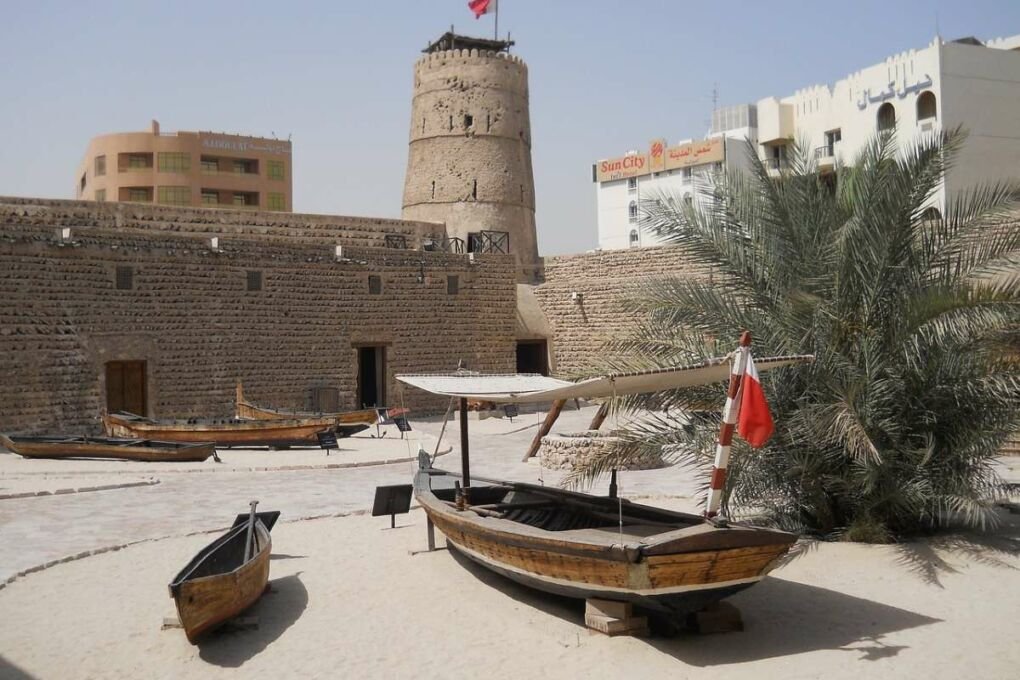 Dangerous Areas in the UAE
Al Nahda, Deira
Al Nahda is located in the eastern area of Deira within Dubai and shares a border with Sharjah. Al Nahda is a growing area geared towards boosting its regional economy, schooling district, and entertainment sector.
Al Nahda is not necessarily dangerous; it is simply not as safe and developed as the rest of Dubai. The police department in Al Nahda is working hard to eliminate the very little crime there currently is.
Muhaisnah
Muhaisnah is a region in the northeastern part of Dubai. The sector is broken up into four smaller areas (Named Muhaisnah 1-4). It is occupied predominantly by the staff of neighboring establishments and it also houses a large population of immigrants.
Muhaisnah is known for having low-income affordable housing but also houses labor camps. The sector, inhabited by various people, is seen as an informal settlement and would, therefore, be considered one of the more dangerous areas.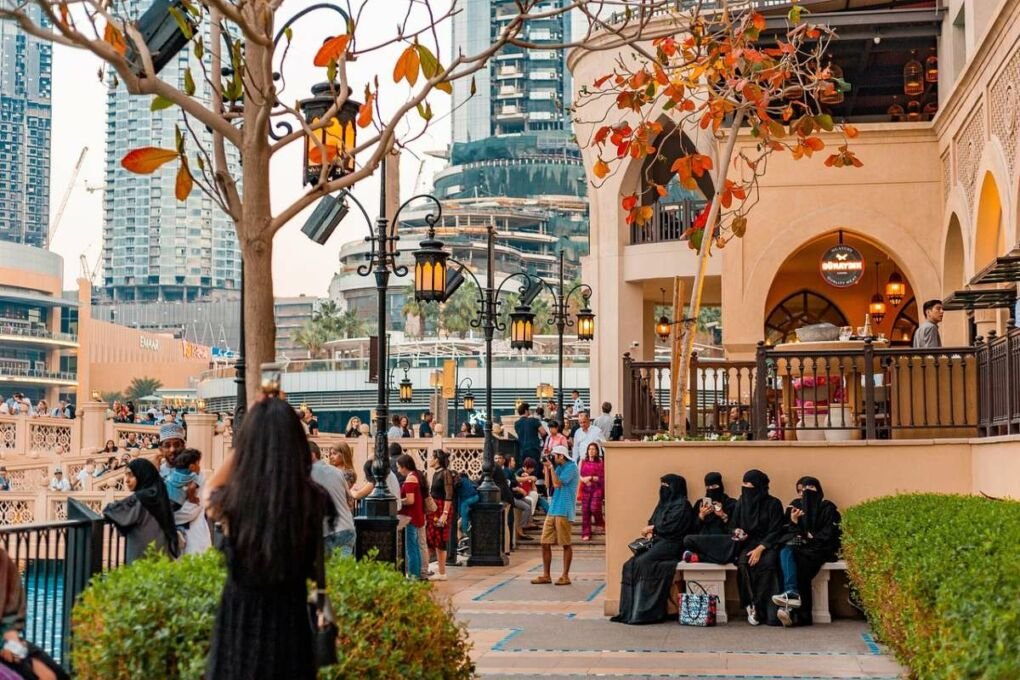 Is it Safe to Live in the UAE?
Like all other travel destinations, the UAE is not free of crime. It is, however, one of the safest countries in the world. Abu Dhabi, Dubai, and Ajman are three of the top 10 safest cities in the world, and all three fall within the UAE.
One main reason the UAE is so safe is the country's strict laws. As rare as crimes are, they do happen, and the legal system in the Arab region does not go easy on criminal offenders. The UAE has the Federal Penal Code, which governs their country, and Sharia Law, which has severe punishments for certain crimes.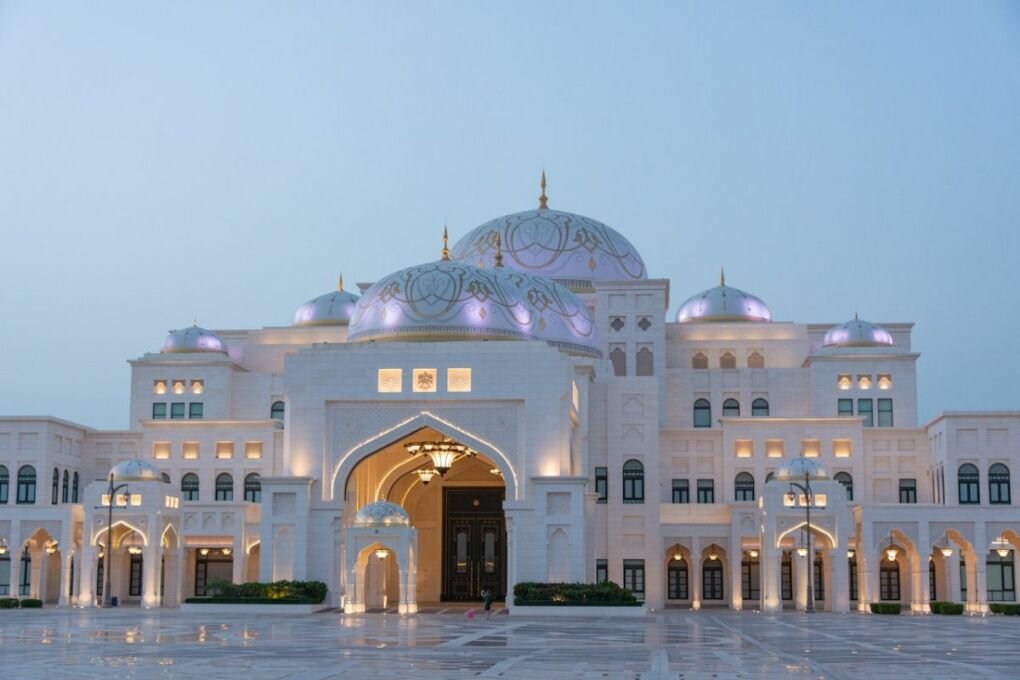 Safe Areas in the UAE
Abu Dhabi
One of the safest cities in the UAE (and the world) is the country's capital. Made up of Al-Ain City and Abu Dhabi City, the desert destination is linked to neighboring cities Dubai and Qatar by road. Since the discovery of petroleum in 1958, Abu Dhabi has grown and developed and, as a result, become one of the best places to visit.
Are you looking for a fun family adventure? You could walk along Corniche Beach before catching some waves or hop on to Ferrari World, home of the world's fastest rollercoaster. It doesn't stop there.
If you like architecture and want to experience religion and culture, Sheikh Zayed Mosque offers you both. Abu Dhabi is not short on art and culture either, with its artistic exhibitions at the Louvre Abu Dhabi. Visiting and possibly spending a night or two at Jebel Hafeet is a must.
Dubai
Dubai is home to the Burj Khalifa, the tallest building in the world, and Palm Jumeirah, the man made island shaped like a tree. Dubai is one of the safest cities in the world, with a safety index score of 83.7.
You could also get your adrenaline pumping by going on a desert safari and dune bashing. Or, have a cultural experience at the Bait Al Banat Women's Museum and Dubai Museum.
Keeping the warm weather in mind, you could splash around at one of the best waterparks in Dubai. If it's too hot outside, pop over to Dubai Mall, to shop, eat, and see over 33,000 animals at the Dubai Aquarium and Underwater Zoo.
Ajman
One of the smallest emirates in the UAE, Ajman is one of the safest places to be. While not as glamorous as its flashier neighbors, the city is still as beautiful and safe as ever, with a Safety index of 87.5.
Famous for its beaches, parks, and nature reserves, Ajman is also home to a natural harbor. The Ajman Fish Market is known for its fresh fish and various seafood. If shopping up a seafood storm leaves you starving, you can head to the Al Jawahar Seafood Restaurant at the Fish Market.
Al Jarah Cultural Center is another spot in Ajman that is incredibly special as it allows visitors to see and learn about the history and culture of the United Arab Emirates.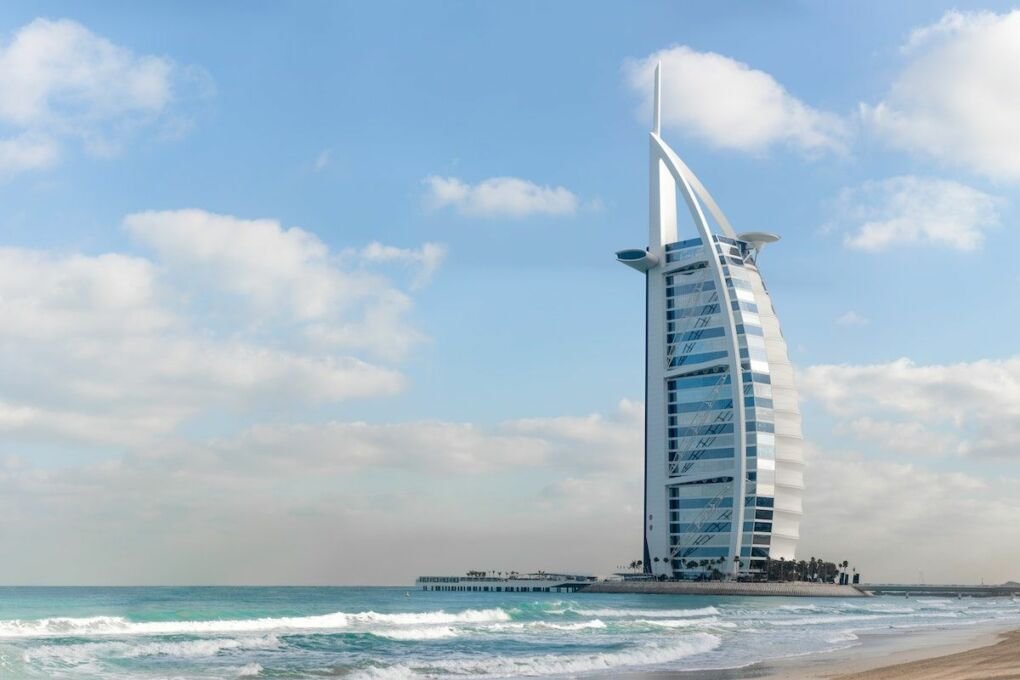 Warnings & Dangers in the UAE
The UAE shares the same concerns and dangers as many countries. Considering that the country is generally extremely safe, there are few dangers to worry about when traveling to the UAE.
The main threats for any visitor would be crime, the weather, and terrorism. These should not derail your trip if you plan to combat any potential issues.
With crime, find out which areas are safe for you and which should be avoided. With the weather, stay informed with apps and weather readings. Terrorism threats and attacks are strongly condemned and highly publicized. If you are at risk, the authorities and media will ensure you know this.
As desirable and exciting as the UAE can be, members of the LGBTQIA+ community are encouraged to travel with caution, as homosexuality is illegal and highly punishable in the country.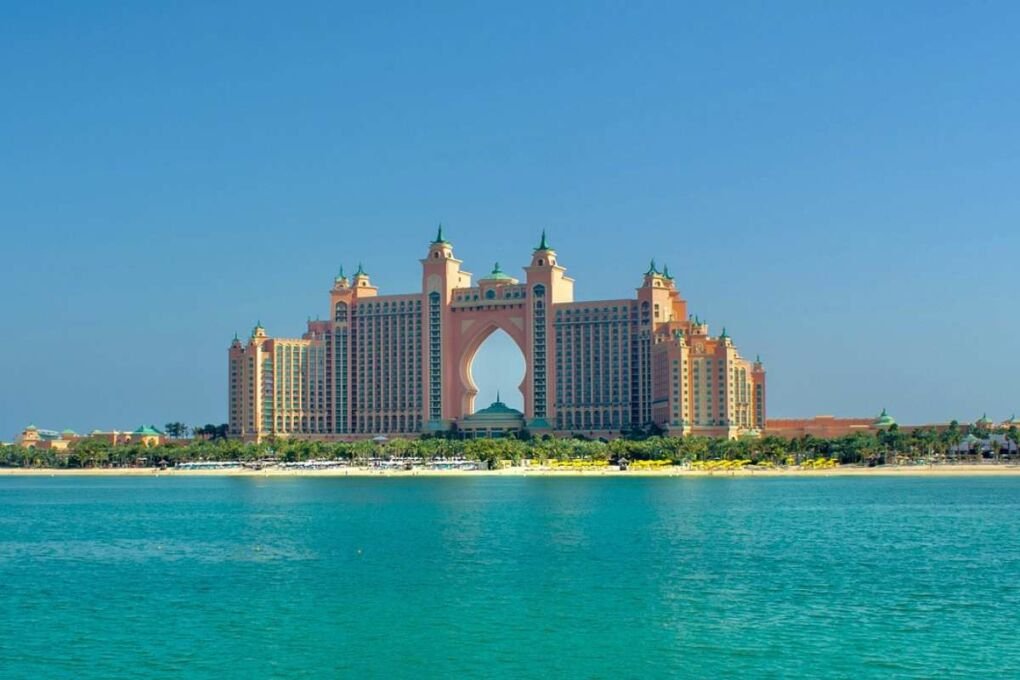 Overall Travel Risk (3/10)
The UAE is a safe place — one of the safest. But there will always be a risk or two when venturing into foreign territory. Though the risks are few and far between, they're there, and it is best to be aware of those concerns before journeying to the desert country.
Crime
Crime is an unfortunate reality in most, if not all, places. The UAE is generally safe, with a low crime rate index of 16.27. Petty crimes like pickpocketing and bag-snatching make up the more common cases, specifically in the more unsafe areas.
Drug trade and trafficking make up more severe cases in the UAE. Despite the country's strict laws against the sale and use of drugs, the underground trade continues to thrive.
Are you weary and super suspicious of scams? Perfect. Government officials have warned citizens and tourists about scams going around. Scammers try to con people through fake emails, messages, and fraudulent calls. It is vital to exercise caution by not sharing personal and banking details with strangers, being cautious of suspicious sites, and contacting the authorities if you suspect being a victim of a crime.
Terrorism
Terrorism is an unfortunate risk hanging over the country. The UAE has received terrorist threats and has arrested individuals believed to be connected to attacks. While the chances of a terrorist attack occurring are low, the government took on a more pragmatic approach.
The best way to stay safe and be prepared in cases of emergency would be to stay informed by watching the news and reading credible news outlets online. If you were stuck there during an attack, you should avoid places of worship, army and military sites, shopping centers, and very Westernized establishments.
Weather
The arid lands of the UAE have mainly two seasons. Winters are warm, and summers can be scorching at temperatures as high as 122ºF.
Winter falls from December till March, while summer falls from June to September. The Climate Change Knowledge Portal reports winter and summer reaching mean temperatures of 75.2°F and 98.6°F respectively.
The UAE rarely has rain, but there are frequent sand and dust storms. These storms can be sheltered by staying inside and tracking their severity. The air quality and visibility are terrible during storms, and it is a risk to be on the road when it happens.
LGBTQIA+ Safety Concerns
As time progresses, the LGBTQIA+ community gains more long-awaited acceptance and visibility. While the UAE promotes tolerance to different people and cultures, it is not as forthcoming regarding queer politics.
Homosexuality is illegal, and same-sex marriage is not recognized. The Federal Penal Code and Sharia Law deem homosexuality punishable by imprisonment, fines, and, in the most extreme sense, even death.
LGBT rights in the UAE are non-existent, so there is no protection or support to open members of the LGBTQIA+ community. Traveling to the UAE is not recommended for out and proud members of the LGBTQIA+ community.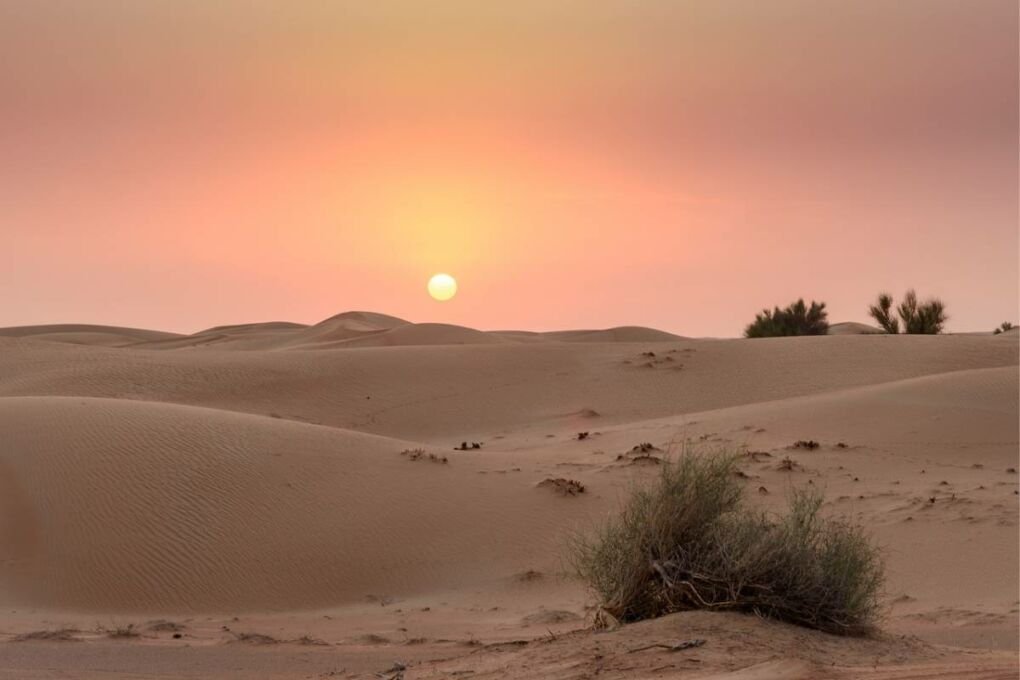 Tips for Staying Safe in the UAE
It's such a win if the country you're interested in visiting is safe. There is no such thing as being too safe, though. Here are a few tips to remember when heading to the UAE.
Do your research when planning trips: Find out what the weather is like, what the cost of a holiday will be, which areas are safest, and what the level of crime is like.
Be aware of your surroundings: You want to be relaxed while on holiday, but it is helpful to watch your belongings, keep your food and drinks safe, and, if you have children, keep them in close range.
Check for dress codes when visiting places: A tip for visiting Islamic countries is to carry a headscarf to cover your hair or drape around your shoulders and arms.
Shield yourself against the sun: Always carry bottled water with you, and don't forget to block out those rays with sunblock.
Beware the scam:

Be careful not to engage with suspicious messages, emails, and phone calls. Be safe at the ATMs as well.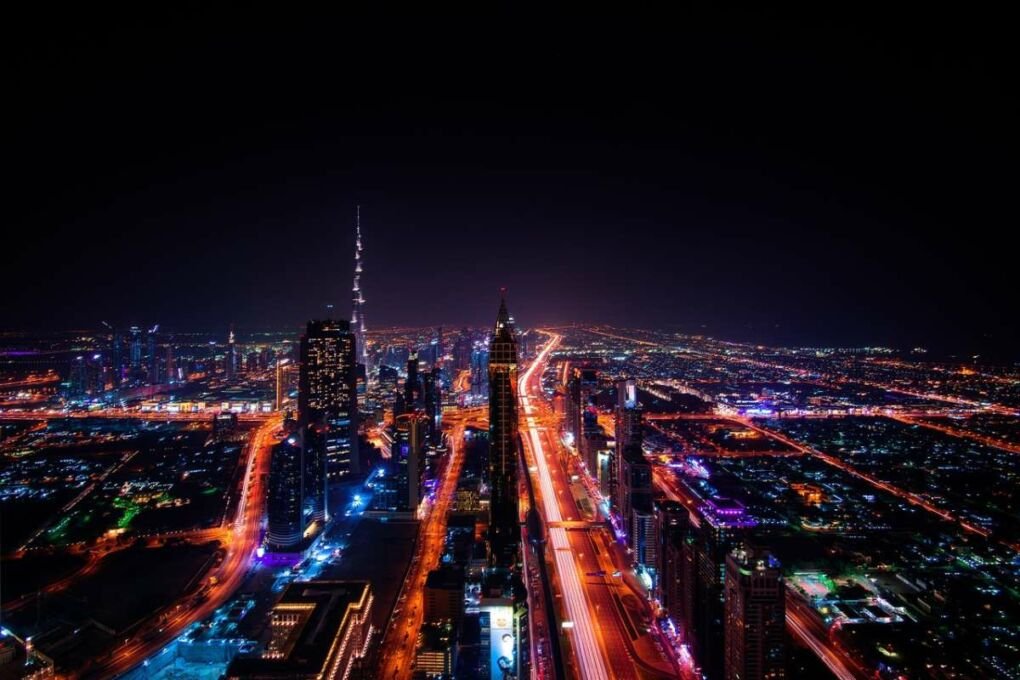 Is the UAE Safe | Frequently Asked Questions
Is the UAE Safe for LGBT Tourists?
The UAE is a relatively liberal country, especially compared to some of its Middle Eastern neighbors. Despite its adoption of more liberal and Westernized practices and ideals, homosexuality is still illegal. It is generally not safe for open members of the LGBTQIA+ community unless they are heterosexual and/or cisgender presenting.
What Vaccinations Are Required When Visiting the UAE?
When heading to the United Arab Emirates, you should be up to date with your Chickenpox, Influenza, Polio, Measles-Mumps-Rubella (MMR), and Diphtheria-Tetanus-Pertussis vaccines. In addition to the routine vaccinations, travelers must have received all their COVID-19 vaccinations and be advised to get Hepatitis A and B, Typhoid, Rabies, and Yellow Fever vaccinations as well.
Can You Travel to the UAE with a Criminal Record?
The UAE is quite strict with its traveling and immigration laws. You can travel to the UAE with a criminal record as long as your sentence has been served and the crime was not committed in the country.
What Kind of Clothing is Appropriate for the UAE?
Travelers are advised to dress reasonably modestly when visiting the UAE. Wearing a headscarf is not compulsory (only when entering a mosque), though it is handy. Refrain from wearing clothes that are too short or revealing.