While researching things to do in Singapore, I kept coming across photographs of a row of super colourful houses on a street called Koon Seng Road. It seemed every self-respecting Instagrammer I knew had had their photo taken outside one of the pretty pastel painted houses!
History of Koon Seng Road
The road is actually named after Cheong Koon Seng, born in the 1800′, who was one of the first thirteen students at Singapore's Anglo-Chinese School. Until the 1970's, the area was inhabited by Peranakan Chinese, which explains the colourful and unique Chinese architecture to be found in the area.
The houses were built in the 1920's and 1930's but it was until the early 90's that they were to be officially marked for conservation.
These perfectly painted Peranakan-themed houses (Peranakan meaning descendants of Chinese immigrants who came to the Malay archipelago) are now a popular spot for budding photographers, tourists and fashion models visiting the city looking for a colourful backdrop for their photography. Each house is painted in a different pastel, and each property tells its own story.
They say some of the houses are still lived in by the original familes that moved in during the 20's and 30's, while many moved out due to violence in the area during the 1970's allowing a new generation of Singaporeans' to take over.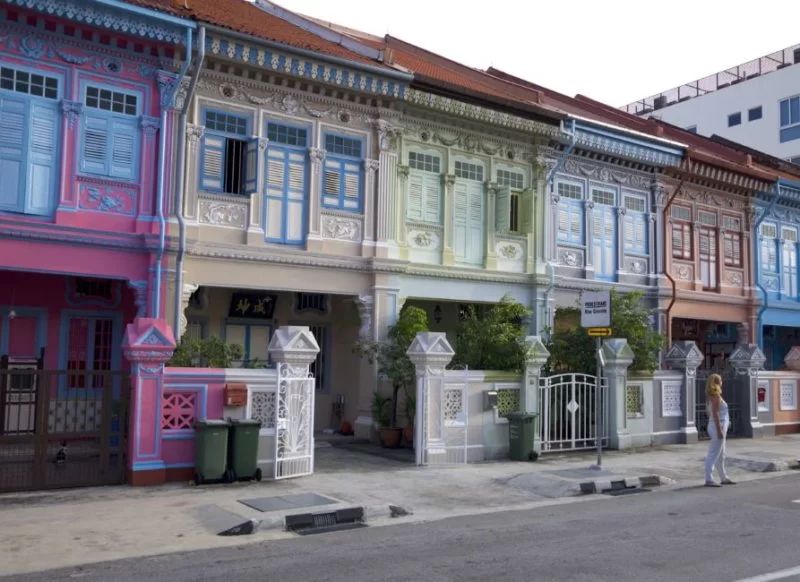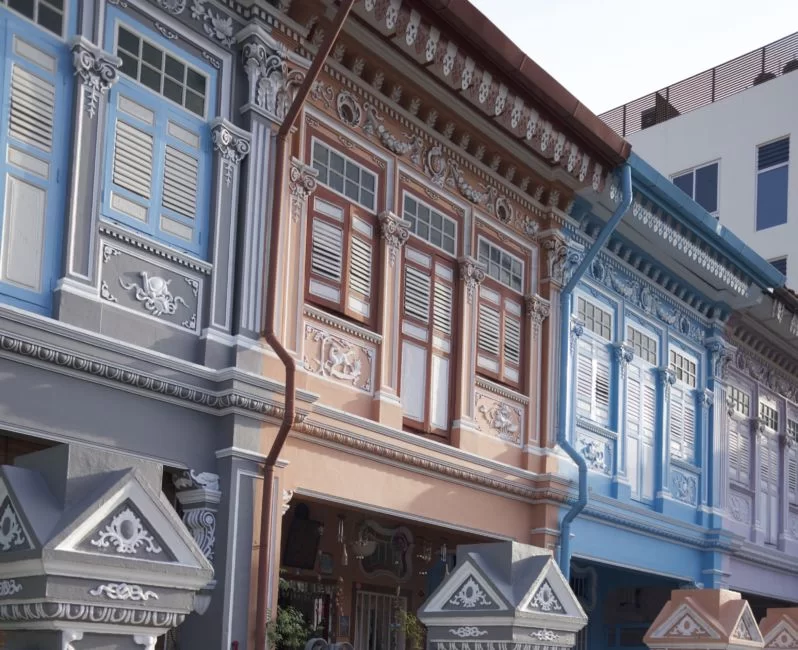 How to get to Koon Seng Road Singapore
The easiest way to get to Koon Seng Road is to take a taxi from Marina Bay (or anywhere in the city) which should set you back about 10 Singaporean dollars. If you're on a budget, there are also lots of public buses that operate in the area or you could even cycle there if you rent a bike. Here's a list of buses that will get you to Koon Seng Road.