Hamburg may be one of the most underrated cities in Germany but one thing is for sure: The Hamurg Christmas Markets are amoung the best in Europe and are well worth a weekend trip to Hamburg! Writer and photographer Tuoyo Memuduaghan travelled to Hamburg for the Christmas markets this year and here are his top tips for visiting.
Top Tips For visiting Hamburg Christmas Markets
Take in the sights (and smells)
Christmas markets in Hamburg are the perfect opportunity to indulge and sample some of the local food. There's plenty of meaty eats and even more sweet treats! When browsing the markets, the stalls can start to look the same after a while, lots of the usual knitted jumpers and candy canes but it's worth noticing the little details and specialities each market holds. The most popular Christmas Market (Historischer Weihnachtsmarkt; the Historic Christmas Market to us Anglophones) in Hamburg has City Hall as the backdrop – really great for photos! Also, if you are there at the right time, Santa and his reindeer fly over the market for everyone to see.
This is essentially the Christmas Market of your dreams – the one you picture in your head when you think of German Christmas Markets, Gluhwein flowing, food vendors cooking up the kinds of things you read about in Hansel and Gretel, and great lights illuminating every kind of sweet you can imagine.
If you're planning a family trip to the market, the little people in your family will want to be there at 4, 6 or 8pm to see Santa soar over the market in his sled, and stop to address the crowd of happy faces smiling up at him. Child or not, it's a magical experience at the most magical time of year.
If you are looking for something a little different, there's also an x-rated market for adult eyes only. Rather than the market being a glorified outdoor sex shop, be prepared for something a little more fun. Gluhwein in hand (obviously) you'll find yourself considering bespoke chocolate hearts one moment and handmade wooden dildos the next, before wandering into the warm confines of the strictly guarded strip-tease tent, where the shows are every half hour.
Where to stay in Hamburg
This really isn't something I say often… It's okay to be situated a little outside the city. I had the pleasure of staying at the Heikotel – Hotel Am Stadtpark which is situated somewhere between the airport and the city centre. Public transport is so straight forward in Hamburg, I could get almost anywhere in under 25 minutes. If you're booking a trip to Hamburg and you're on a budget, you don't have to stay right in the city centre!
Bring cash
Surprisingly, I noticed that some food places and shops don't accept non-German bank cards. So to avoid running to the nearest atm while the cashier waits, come prepared and bring a little cash with you.
As for the markets, it's best to pay with cash too. Let's face it, it's not very easy to haggle prices when you are trying to pay with a bank card.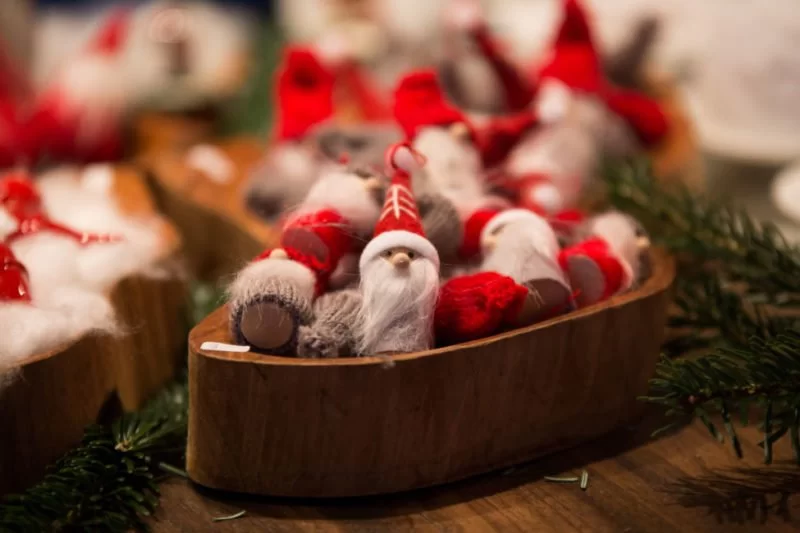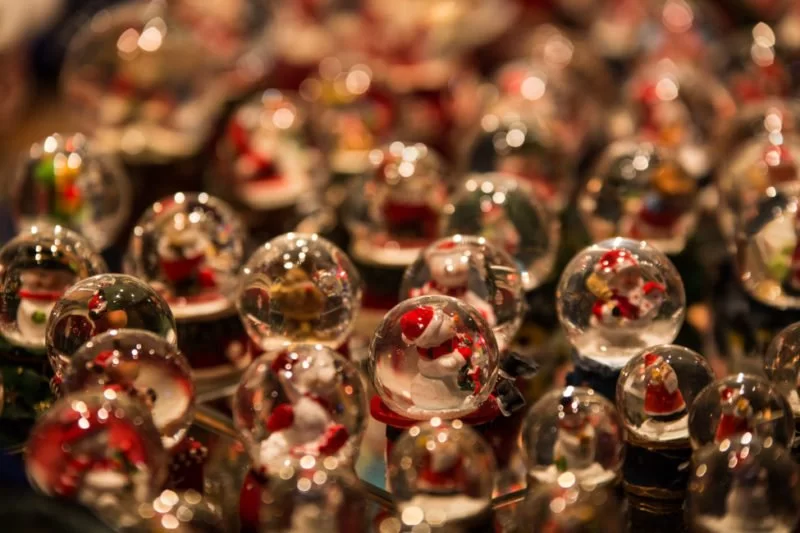 Keep warm
The beautiful northern city of Hamburg is practically surrounded by water which means it can get pretty chilly in the winter. When browsing the markets, take the opportunity to drink some mulled wine to keep you warm. Wrap up and wear gloves, hands get especially cold with all of the picture taking. Each market is guaranteed to sell hand warmers so keep an eye out for those. If all else fails, head indoors for a little while to take a short break.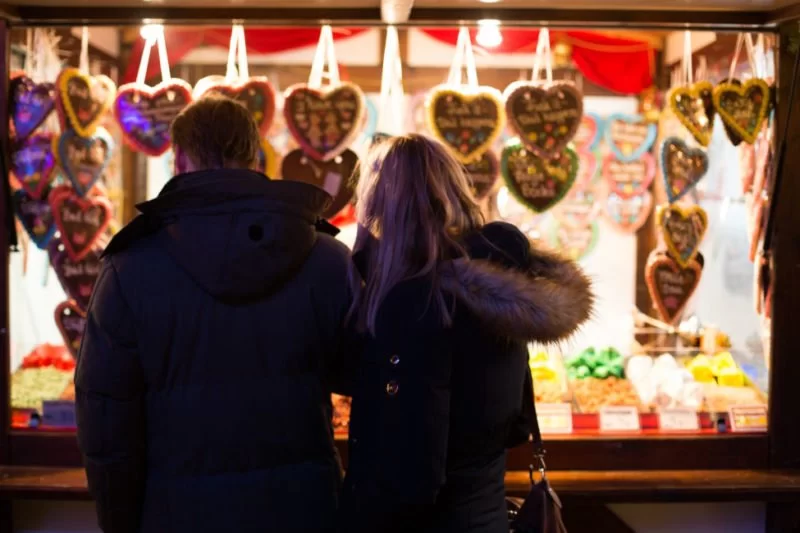 Do research, but go with the flow!
Read up before you leave the hotel, it will be worth it. Check out the Christmas Parade which takes place each Saturday in December, going from Mönckebergstrasse up to Jungfernstieg. On top of the research, talk to locals who can make some really great recommendations.
Most importantly, go with the flow! Sitting on the train going through St.Pauli, I noticed tons of families on the platform with teddies and prizes, I jumped off the train to see what I was missing and on leaving the station I stumbled upon the "Hamburg DOM", the largest fun fair in northern Germany.
Hamburg Christmas Markets Dates 2017
Almost all of the Hamburg Christmas Markets around the city start on November 27th. The City Hall Markets and the Fleet Christmas Market close on December 23rd, just before Christmas while most of the others last until just before New Years Eve on December 30th. All markets are open 7 days a week during these dates from 12pm until 9pm.
As always, stay safe and enjoy. #cometohamburg
NOTE: This post was writter in partnership with the #cometohamburg blogger and tourism campaign. Leave a comment with any further tips or recommendations!