To this day whenever someone asks me what my favourite country in the world is, I'm torn between answering South Africa or Iceland! While I've only been to Iceland once, my 5 day trip was one of the most memorable travel experiences of my life and I can't believe how many unique things there are to do. As I'm always telling everyone I know to travel there, I thought it's about time I shared my Iceland packing list with you so you know exactly what to pack for an epic Icelandic road trip.
The weather in Iceland is almost as unpredictable as Ireland, which means when it's summer in Iceland it might still be freezing cold and blowing a gale force wind. Winter, on the other hand, is a little more predictable in that it's guaranteed to be freezing with deep snow everywhere you look. You might even get stranded in a snowstorm like my friend Jess recently did, so when planning what to pack for Iceland, keep that in mind!
The other problem you might want to consider when planning out what to pack, it that if you fly to Iceland with Wow Air, your baggage allowance will be very, very limited so you might need to pack as little as possible but still try to have enough to stay warm. Challenge accepted?? Here we go…
Iceland Packing List – The Essentials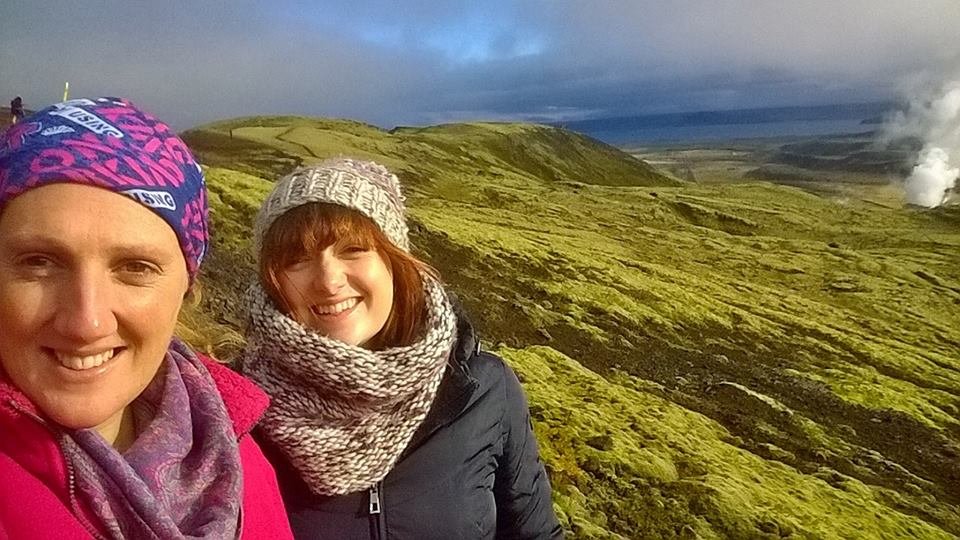 A waterproof jacket
I'm not going to lie. This is actually the one thing I forgot to pack for Iceland!! And boy did I regret it. My friend Lauren, the sensible traveller, backed a light waterproof coat that would keep her both dry and warm and I think that's probably your best option. it was especially useful when visiting many of Iceland's waterfalls! While my super warm pink fleece probably kept me slightly warmer and cosier, it did nothing to protect me against rain, early morning mist or even getting soaked when chasing waterfalls! If you're travelling to Iceland in the summer, I suggest layering up and wearing / bringing I always a light waterproof jacket to protect you from the wind and rain.
Patagonia is a really great brand, and while more expensive than others, the quality really shows and their jackets are perfect for travel in Iceland. You don't want anything too bulky if you're in Iceland during the summer, as it can get quite warm but if you're going in the middle of winter buy the warmest winter jacket you can find!
An umbrella
While an umbrella will not protect you from high winds or snow, it's a great accessory to have when touring around Reykjavik and will protect you from getting totally soaked. I love these travel-sized ones where you press the button and POP the umbrella pops up!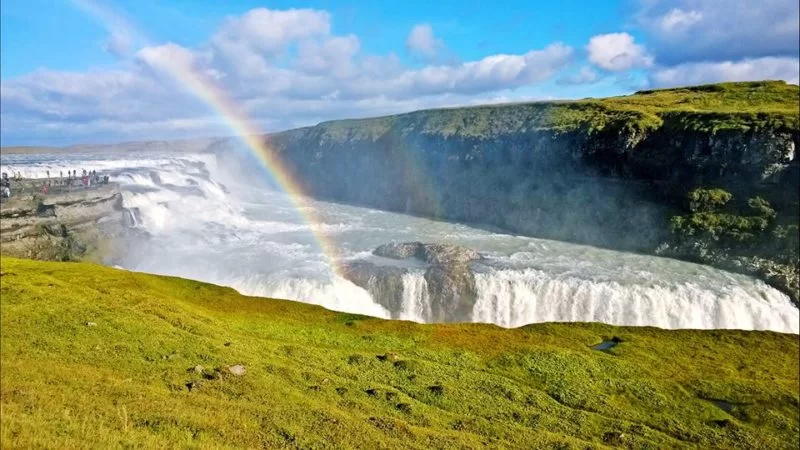 Decent walking shoes
While everyone complains about how expensive Iceland is, the truth is that most fun things to do in Iceland are totally free! Mother Nature blessed Iceland more than any other country (in my opinion!) and it's an adventure lovers heaven. To make the most of all this natural beauty, you'll need to actually get out and explore with your own two feet. While your own sneakers are perfectly fine if you'r visiting in summer (that's all I had!), be warned that they may get wet and will probably gat covered with mud, so I recommend some sort of sturdy shoes or boots instead.
No need to break the bank when working through your Iceland packing list, just pick up a basic pair of walking boots, especially if you're just flying in for a short trip or a long weekend.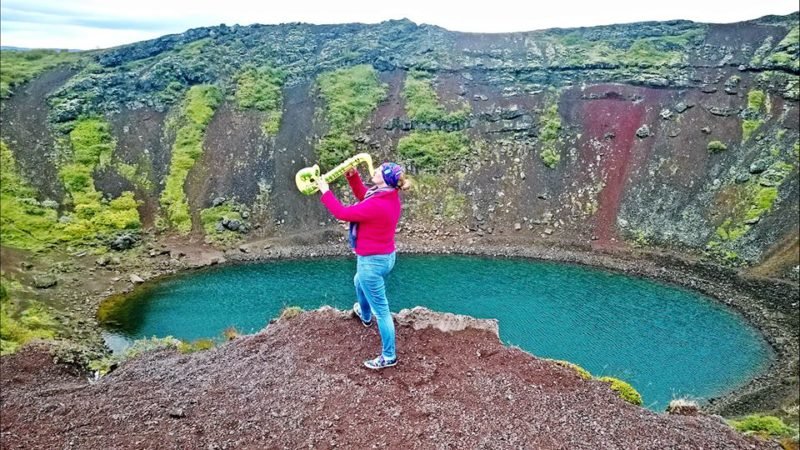 Thermal tops if visiting in Winter
If you are planning to visit Iceland in the height of winter, expect sub-zero temperatures, heavy snow and a high wind along the coast / ring road. Believe me, you will want those thermal tops, and you can always hide them under your rain jacket or thick nice winter coat! They start from just $10 so you can't go wrong…
Gloves, Hat and Scarf
It doesn't matter if you are visiting Iceland in summer or winter, a hat, a scarf and gloves are a must. While we only wore our gloves when visiting Jokulsarlon Glacier Lagoon, I'm pretty sure I wore a hat and scarf every day of the trip…EXCEPT that one glorious afternoon where the sun was shining all day!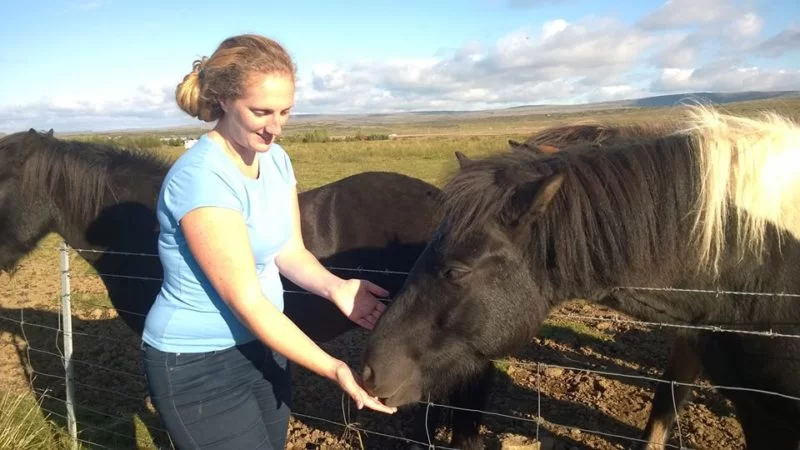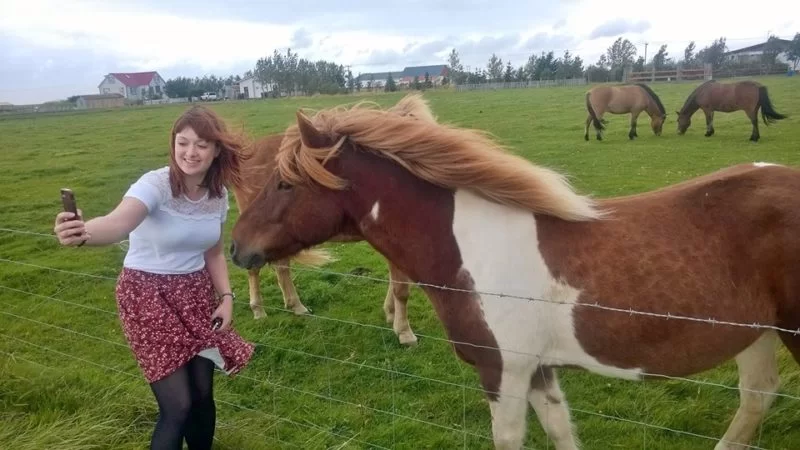 Pyjamas
Leave the sexy lingerie style PJs at home girls, you'll freeze your as off if you wear them in your hostel or Airbnb in Iceland!! I seriously recommend packing a decent pair of PJs to stay warm at night.
Swimsuit
You may think i'm crazy, but if you've done your research on Iceland you'll know the country is full of natural springs and Geothermal pools perfect for taking a dip in after a long, cold day of exploring. Even if you have not heard about the lesser known hot pools that scatter the country, you will definitely wnat to visit the Blue Lagoon, one of the most famous tourist attractions in the world Are you crazy?! Nothing too fancy is needed for Iceland, just be sure to pack some sort of swimsuit or you will regret it!!
What To Pack For Iceland – Accessories
Chapstick or Vaseline
While obviously it's worse in winter, people visiting Iceland are prone to chapped lips due to the very dry, cold air year round. Maybe pick up some Burts Beez chapstick or a trusty tin of Vaseline!
Day bag / backpack
It's handy to have a small backpack for day trips and mini adventures while travelling around Iceland. Perfect for storing your camera gear, water bottle and some small snacks to keep you going while chasing waterfalls or climbing volcanos! If you travel with a large collection of camera equipment and drones, then this is the bag for you.
Sunglasses
If it's summer, you'll need them when driving and exploring to protect against the sun. If it's winter, you'll need them to protect against the insane glare from the snow!
Sun tan lotion
Trust Irish people to get sunburnt in one of the coldest countries in the world! If, like me, you have pasty white skin and burn easily I HIGHLY suggest packing some sunscreen for your face as YES it is possible to get burnt in Iceland! Add some factor 50 to that Iceland packing list – trust me!
What To Pack For Iceland – Camera Gear
Camera
You can't travel to one of the most beautiful countries in the world without a decent camera. I won't allow it!! I really do recommend investing in some sort of camera before a trip to Iceland as there is so much beauty to be captured. One of the most popular cameras on the market right now is the mirrorless Sony Alpha range. As new models keep getting released, the slightly older (but still amazing) Sony Alpha A6000 can be bought for less than $500.
If you're planning on going snow-mobiling, ice hiking, snorkelling between continents or other crazy adventures in Iceland, I suggest investing in a GoPro adventure camera is a good decision. The slightly older GoPro Hero 4 is what I use and see no need to upgrade to the later models for now, especially as it's almost HALF the price of the newer ones!
Tripod
This is especially important when visiting in winter if you want to capture the Northern Lights / Aurora Borealis. A tripod is also useful for long exposure shots and capturing the beauty of Iceland's waterfalls. The Joby Gorillapod is what I use. It's super sturdy but very affordable. It's probably not for super professional photographers but does the job for me!
Binoculars
When packing for Iceland, a small pair of binoculars is a great addition to your Iceland packing essentials. You NEVER know what you might see in the Atlantic Ocean – from dolphins to whale watching, or just keeping an eye on a out for some puffins along the cost – a pair of binoculars is especially useful when visiting Iceland during the summer.
Battery pack / power bank
If you use your phone a lot and plan to be out all day, I suggest bringing along an extra battery pack to charge up your phone / camera with. You can them super cheap and they could save the day!
Iceland packing list: Bits and bobs
Now that we have covered all of the essentials for your Iceland packing list, here are a few fun extra things that might help in the planning process or make your trip that bit more enjoyable.
Lonely Planet Iceland Guidebook – a great resource for planning your trip, deciding where to go in Iceland and some top recommendations on places to eat and drink in Reykjavik as well as top places to stay around the country.
Be SURE to purchase travel insurance before your trip. I am always lecturing all my readers on the importance of travel insurance and how not purchasing any could seriously ruin your life. Dramatic, i know, but also very true.