When you visit a town in Italy that actually has the word "romantic" in its name, you're probably going to have some spectacularly high expectations. On my group trip to Trentino, we were told we would be visiting Mezzano Di Primiero (otherwise known is Mezzano Romantica), known to be one of the most beautiful villages in Italy.
Visiting Mezzano Di Primiero
This tiny historic village in San Martino Di Castrozza is somewhere in between a living museum and a "do-it-yourself" treasure hunt.
The map of the village includes a list of wooden sculptures and art pieces that are hidden around town, either attached to the sides of houses, sitting in gardens or hidden amongst flower baskets. There are also colourful frescos painted on the walls, unique carvings and wood piles dotted around town plenty of ornate water fountains to keep you hydrated on your visit.
All this combined with its location in a fertile, green valley and with the backdrop of the Dolomites makes it a must-visit place in Trentino, even if you just stop off for an hour to walk around the village and enjoy a traditional gelato.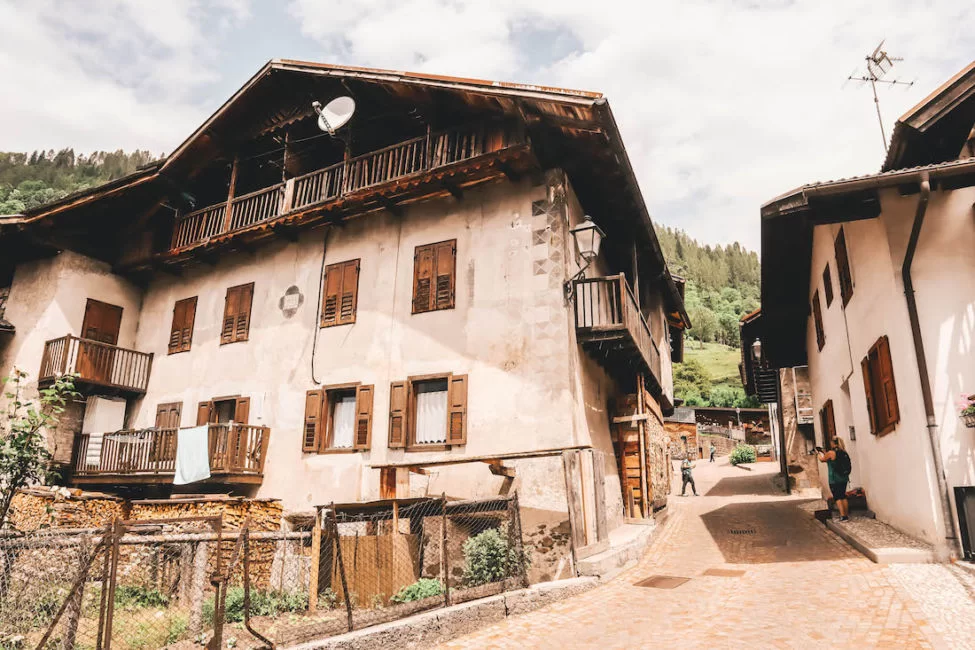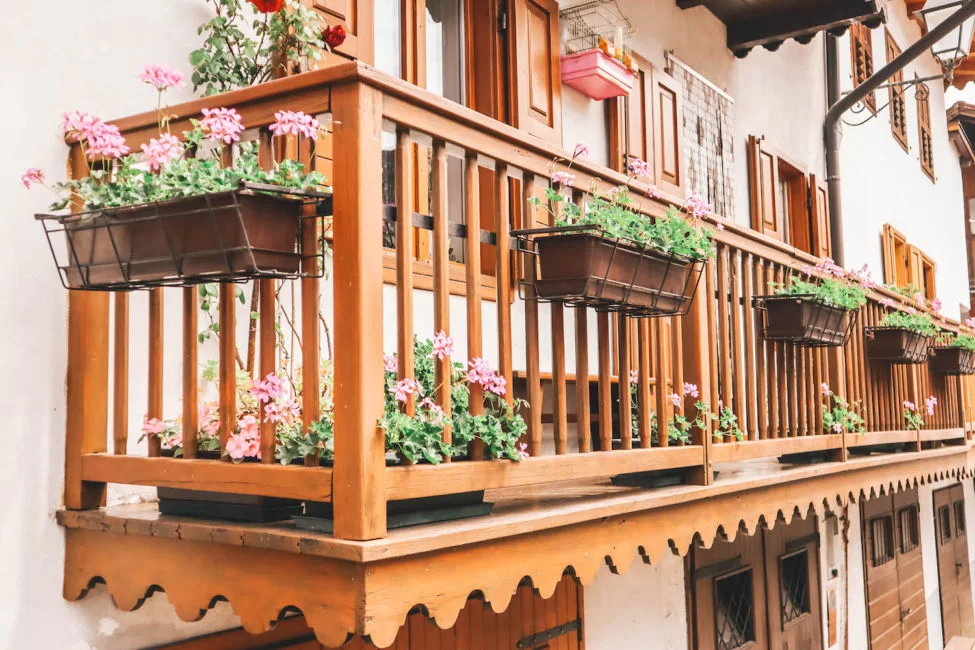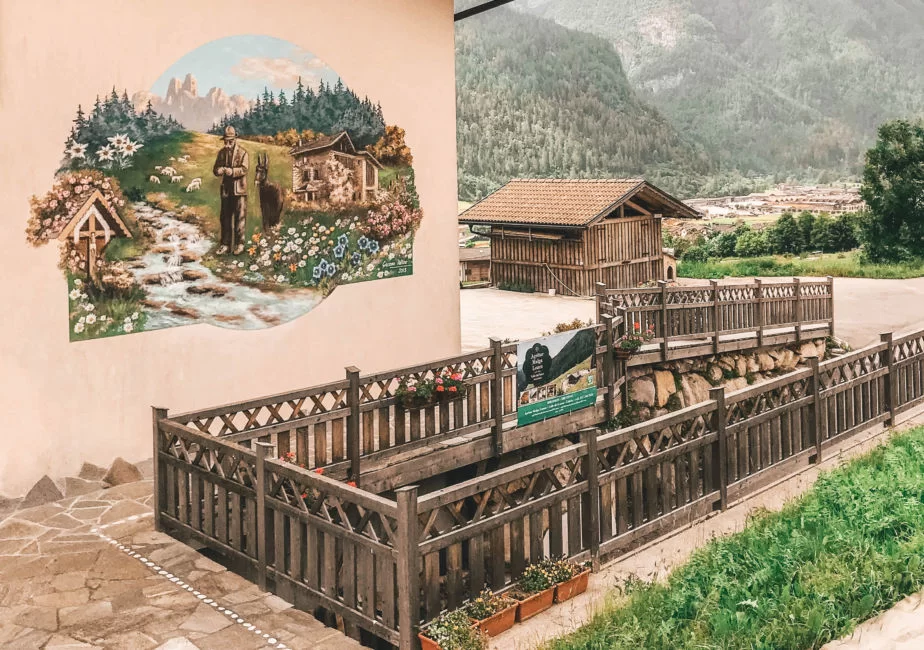 There are over 25 artistic woodpiles to be found on your self-guided walk, marking the link between the surrounding nature and the town that nature built.
While gorgeous Mezzano di Primiero is a great place to stop off, you probably won't spend too much time here so can continue on to Fiera Di Primiero and spend the night there – the perfect base for hiking the dolomites and also a very picturesque town to explore on foot.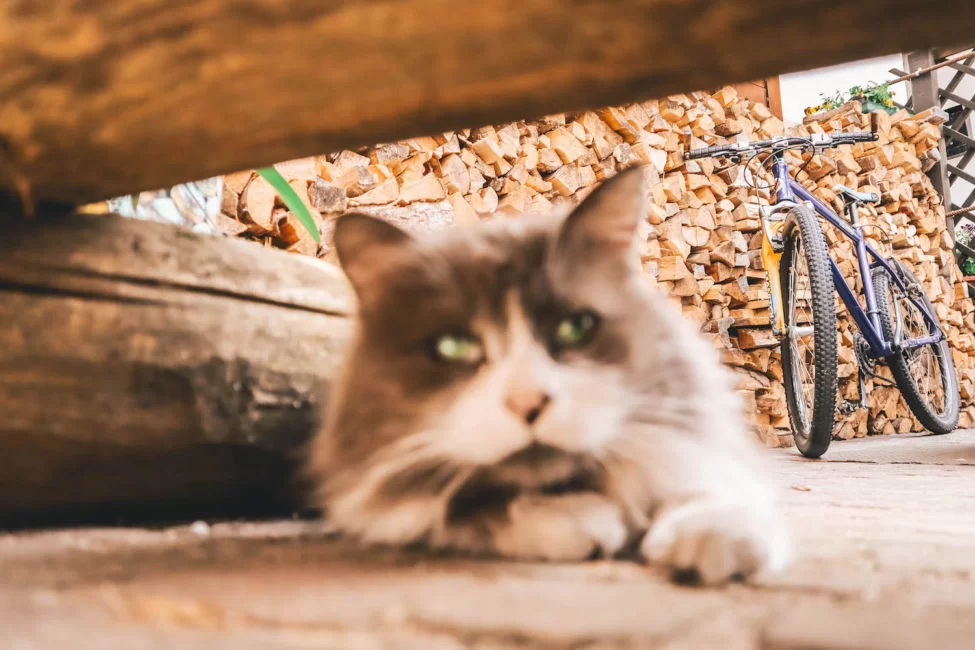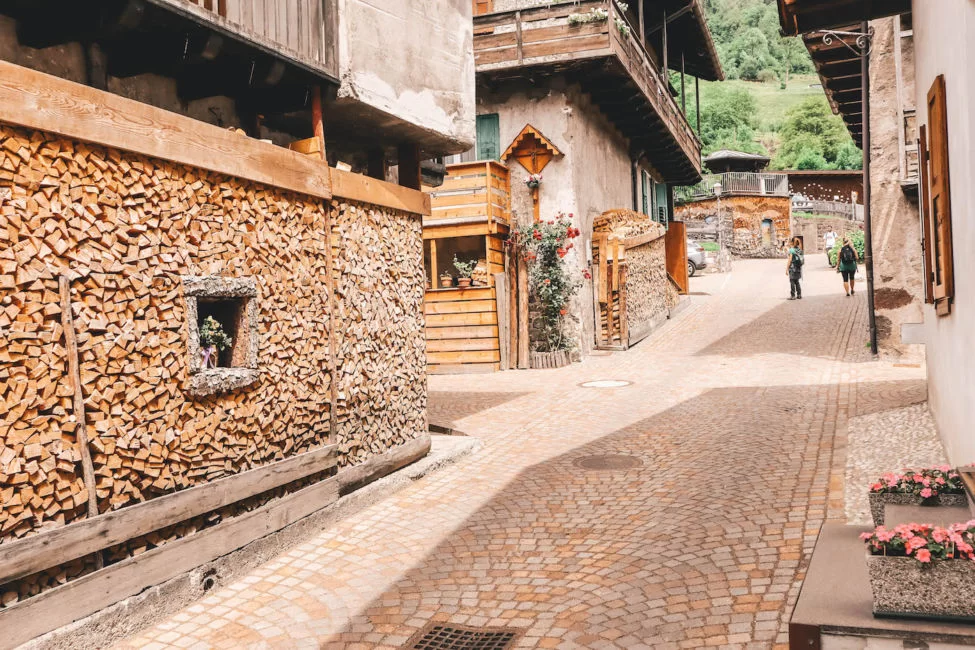 One thing I loved was all the cute dogs and cats hiding about town. From a strangely friendly but grumpy looking cat, to an adorable dog with just 3 legs with endless energy, this village and the Dolomites in general is an animal lovers dream.
How to get to Mezzano Romantica
Mezzano is located in the San Martino area of Trentino. The easiest way to get there is to rent a car and drive, but there are also some good public transport options. you can get buses Trento or Valsugana but it can take a few hours so renting a car is definitely the best option!
Where to stay in Mezzano Di Primiero
We actually stayed in the nearby, and larger, town of Fiera Di Primiero. It's actually walking distance from Mezzano – maybe only 2 or 3km away and a really nice, peaceful walk through the village then following a road through he valley. The name of the hotel we stayed in was Hotel Isolabella and it has incredible sunset views of the Dolomites and even had a panoramic elevator with views of the crystal clear river that runs through town.
Highly recommend booking into this place – especially seeing as they have an free welcome drinks the day you arrival and free snacks during apertivo hour in their back garden. Magic!