Afiyet olsun ????????
If you're visiting the city where the east meets the west for the first time and wondering what to eat in Istanbul? I'd say eat everything!
Istanbul is one of those cities whose best and most intriguing traits are found by just walking through the streets at different times of the day and night to see what you can find.
Turkish cuisine is one of the best in the world and as most people don't know where to start to taste some of Istanbul's best meals, with the guide of Istanbulite – a bespoke agency that plans experiences for travelers in Turkey like shopping tours at the Grand Bazaar or private boats to the islands, here's what I ate in Istanbul:
Breakfast in Istanbul
Start the morning the Turkish way with a cup of çay served in a small tulip-shaped glass. Tea has become an alternative to coffee as it is more affordable and accessible. In 2018, Turkey was the fifth largest tea producer and Turks also had the highest tea consumption rates, followed by Ireland and the UK. There are many tea experiences to have in Istanbul like simply walking through the Spice Bazaar and smelling the different flavours or visiting the Ataturk Tea Research Institute and Botanical Gardens.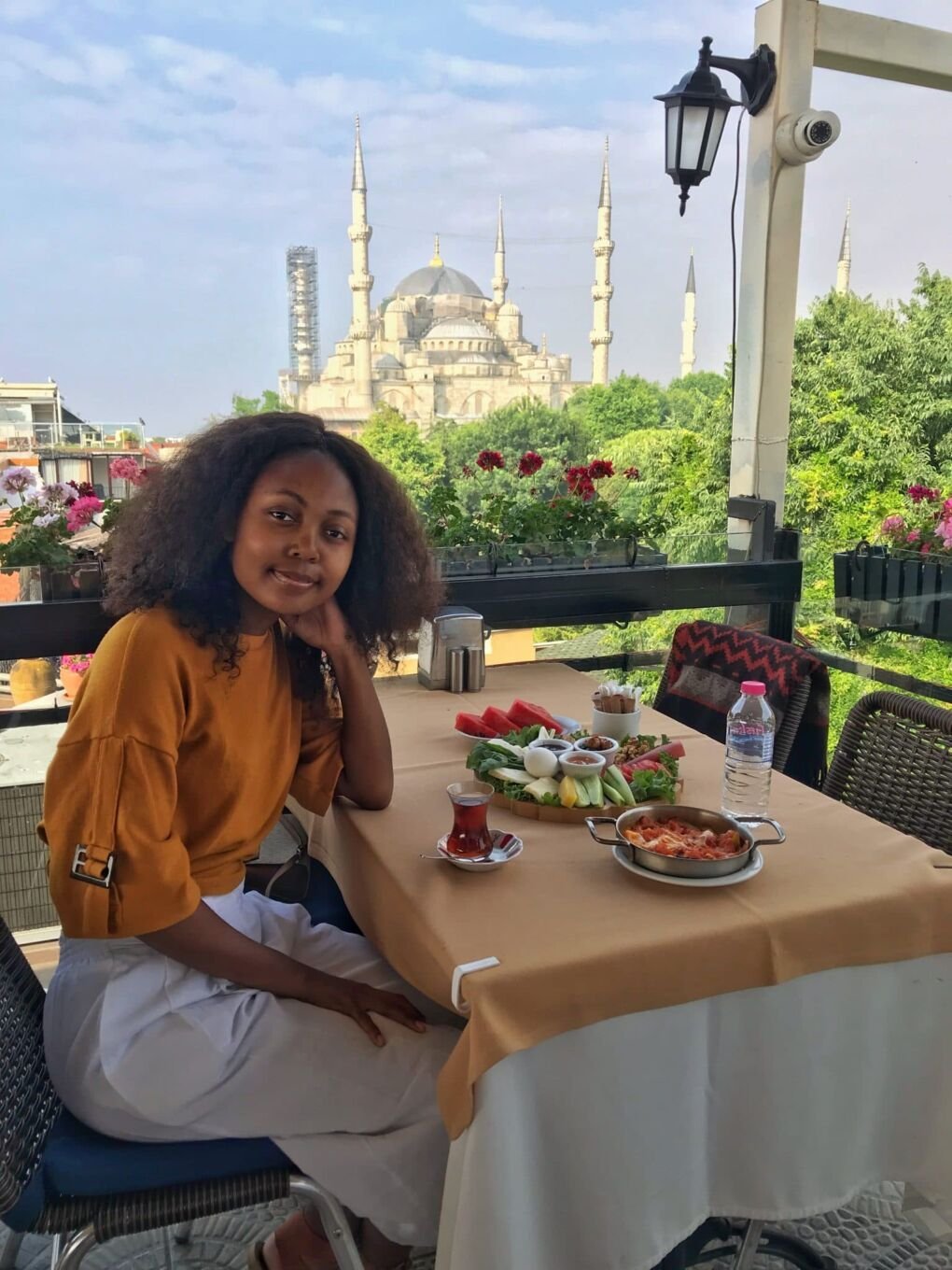 When it comes to Kahvaltı (Turkish Breakfast), presentation is everything! You will usually find an exquisitely arranged table with different types of cheeses, green and black olives (zeytin), kaymak (clotted cream) and honey, a variety of jams, omelets or boiled eggs, sausage (sujuk), sliced tomatoes and cucumbers, and of course freshly baked bread or simit (a bagel with sesame seeds).
When walking around the markets you might see Turkish Mamas sitting on the floor and rolling out the dough, they are usually making Gözleme also known as Turkish pancakes. These are flatbreads stuffed with all sorts of filings. Most popular are spinach and feta or spiced beef or lamb.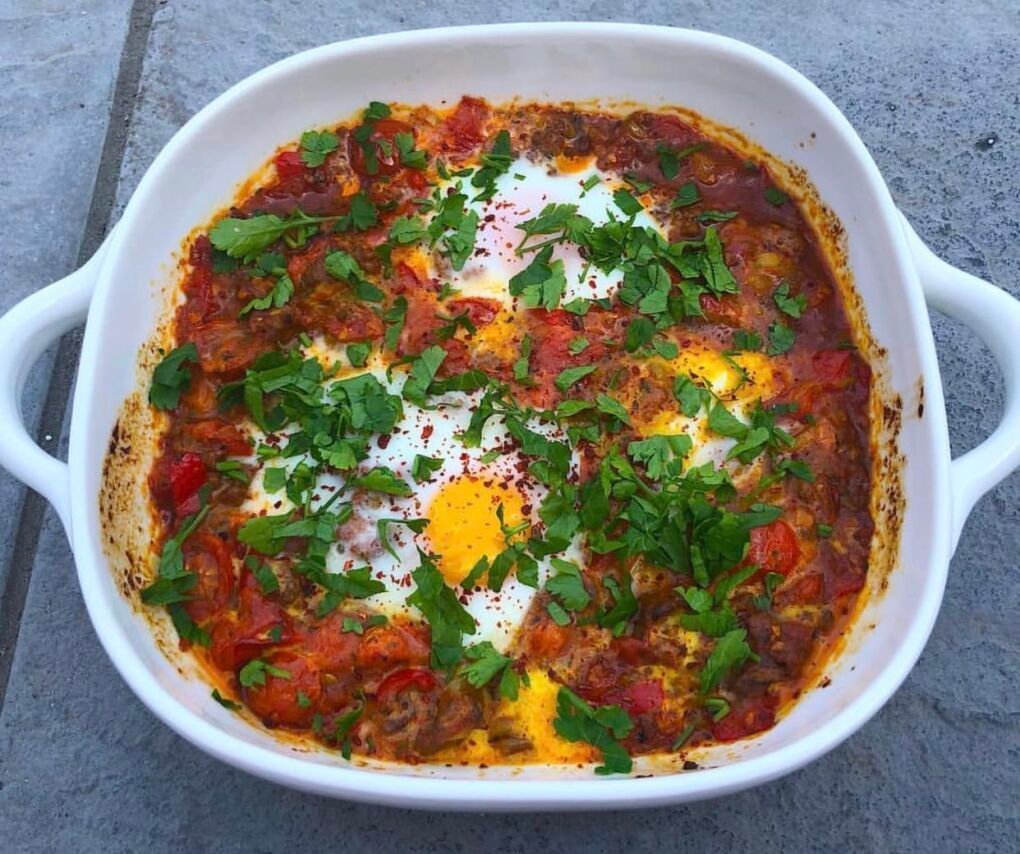 Alternatively, another classic breakfast is Menemen, (Turkish Scrambled eggs). The word menemen is derived from the Greek word "menemenos" meaning to "flood" or "overflow". This makes sense when you see a saucy pan of menemen, with its eggs flooded with a mixture of onions, peppers, tomatoes & fragrant oils. Serve with fresh bread and spoon it up with some home grown olives. It's not the same as Shakshuka or Huevos Rancheros.
After breakfast it is a tradition to have a thick and strong, Turkish coffee, find a place where you can watch the barista make you a fresh brew. Turkish coffee is cooked with sugar rather than adding the sweetener later. After your morning dose of caffeine, have a Turkish Coffee Cup Reading – An ancient way of divination, occult and fortune telling. Also known as "Tasseography" – interpreting patterns in tea leaves, coffee grounds or wine sediments. Learn more.
Turks are passionate about food and everyone has their favourite dish or favourite restaurant.
What's for lunch in Istanbul
While walking around the streets, walk into a supermarket and see if you can find anything interesting to taste. I came across Papa Erik (Green Turkish plums), filled with Vitamin A, Vitamin C, Vitamin K and Potassium , they taste like green Granny Smith Apples and Turks usually eat the plums with salt.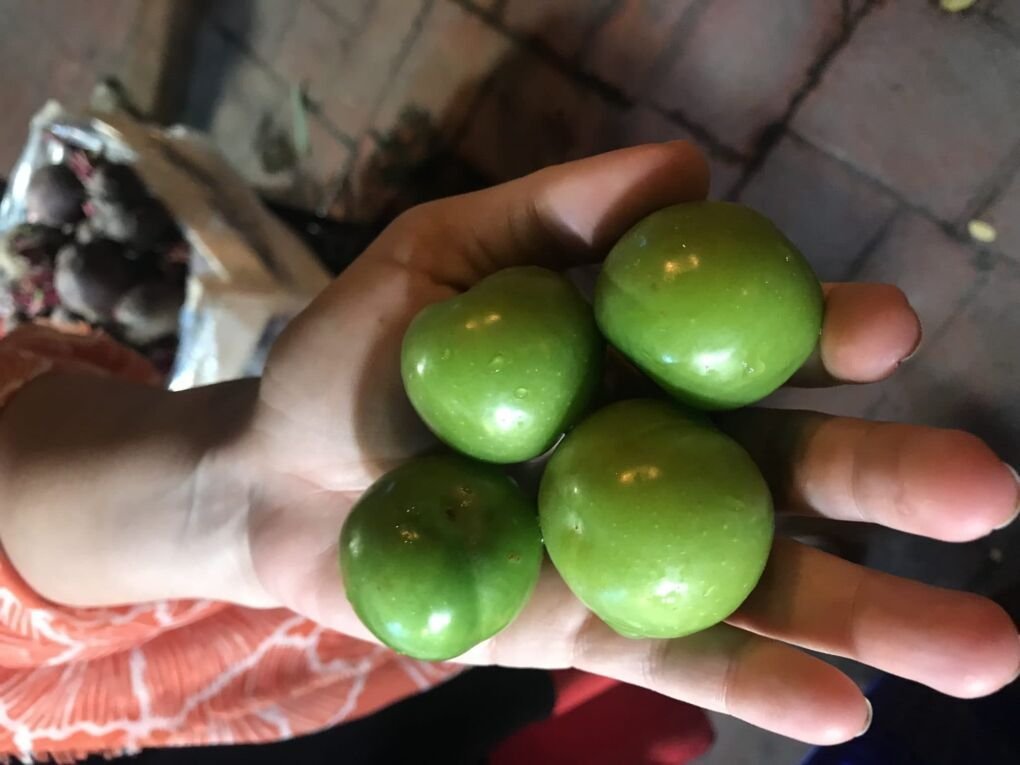 Something meaty for lunch is always a good idea. When in Turkey I always opt for Kebab. The word kebab means "to roast" and the word was first mentioned in a Turkish script of Kyssa-i Yusuf in 1377, which is the oldest known source where kebab is mentioned as a food. Visiting Turkey and not having Kebab would be like visiting Italy and not having Gelato. There are many varieties of Kebabs from different regions in Turkey. Some of my favorites are: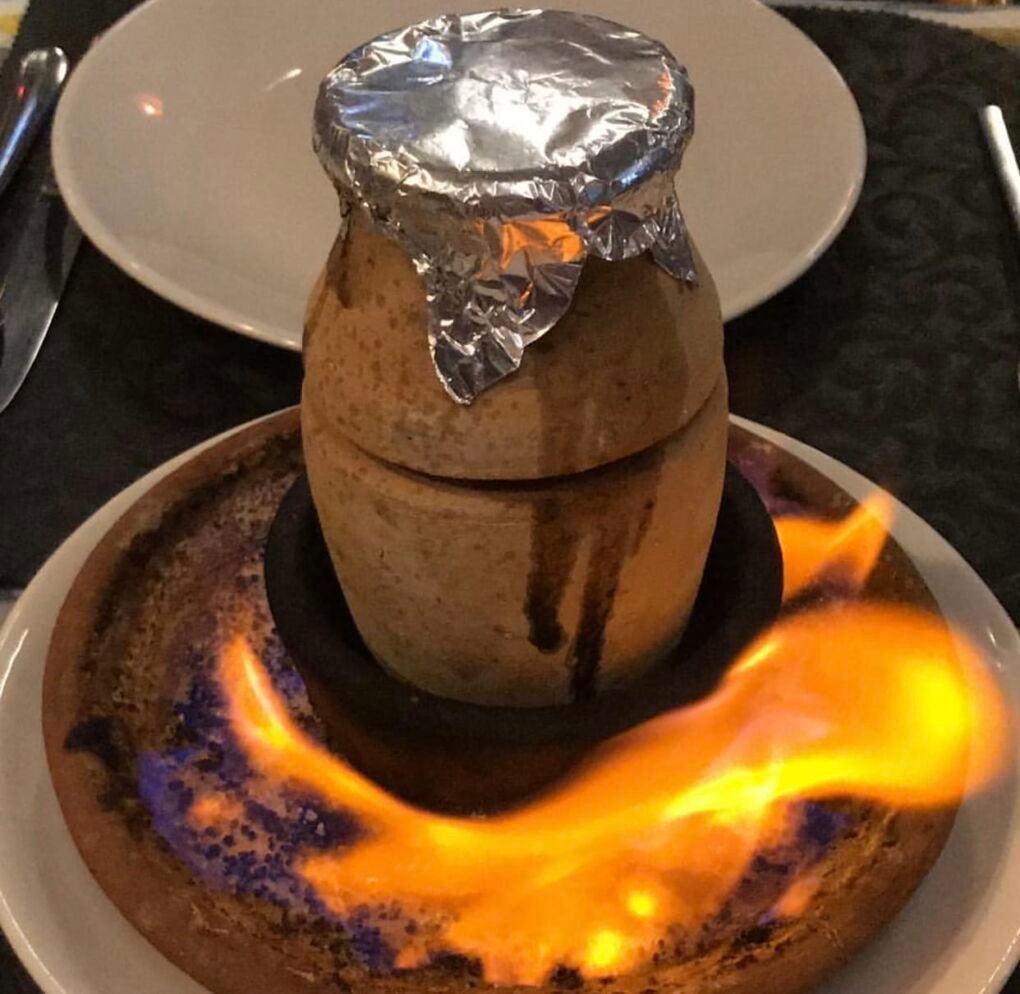 Testi Kebab – meat and vegetables cooked in a clay pot ('testi' means jug, in Turkish) over fire. The seal of the pot is generally broken at your table, right before eating.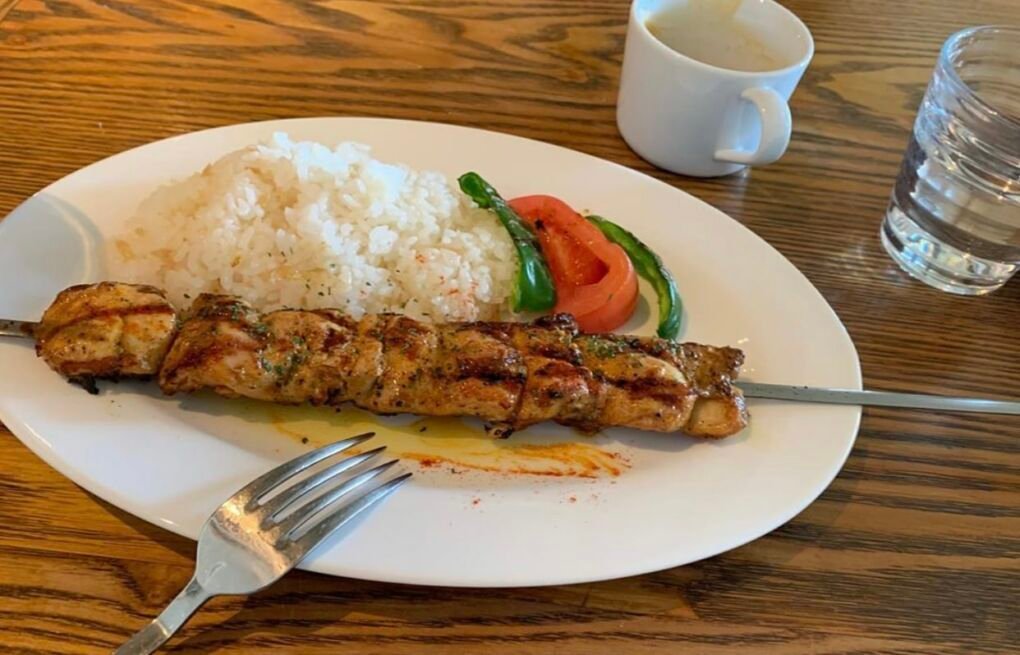 Şiş Kebap – cubed pieces of lamb, beef or chicken on a metal skewer. Sometimes fruit and vegetables are included. Placing this metal post over an open fire, it roasts slowly and evenly.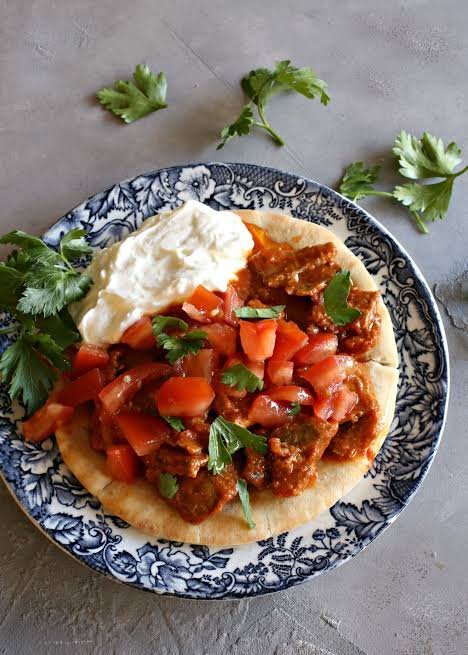 Iskender Kebab – long strips of lamb cooked in tomato sauce and served over rice and pita bread with yogurt. It is named after Master Alexander (Iskender Efendi) from Ottoman Empire who lived in Busra. It is made from stripped doner meat topped with spicy flavorful tomato sauce and butter melted on top. It is a popular food in Turkey that is best have along pita bread.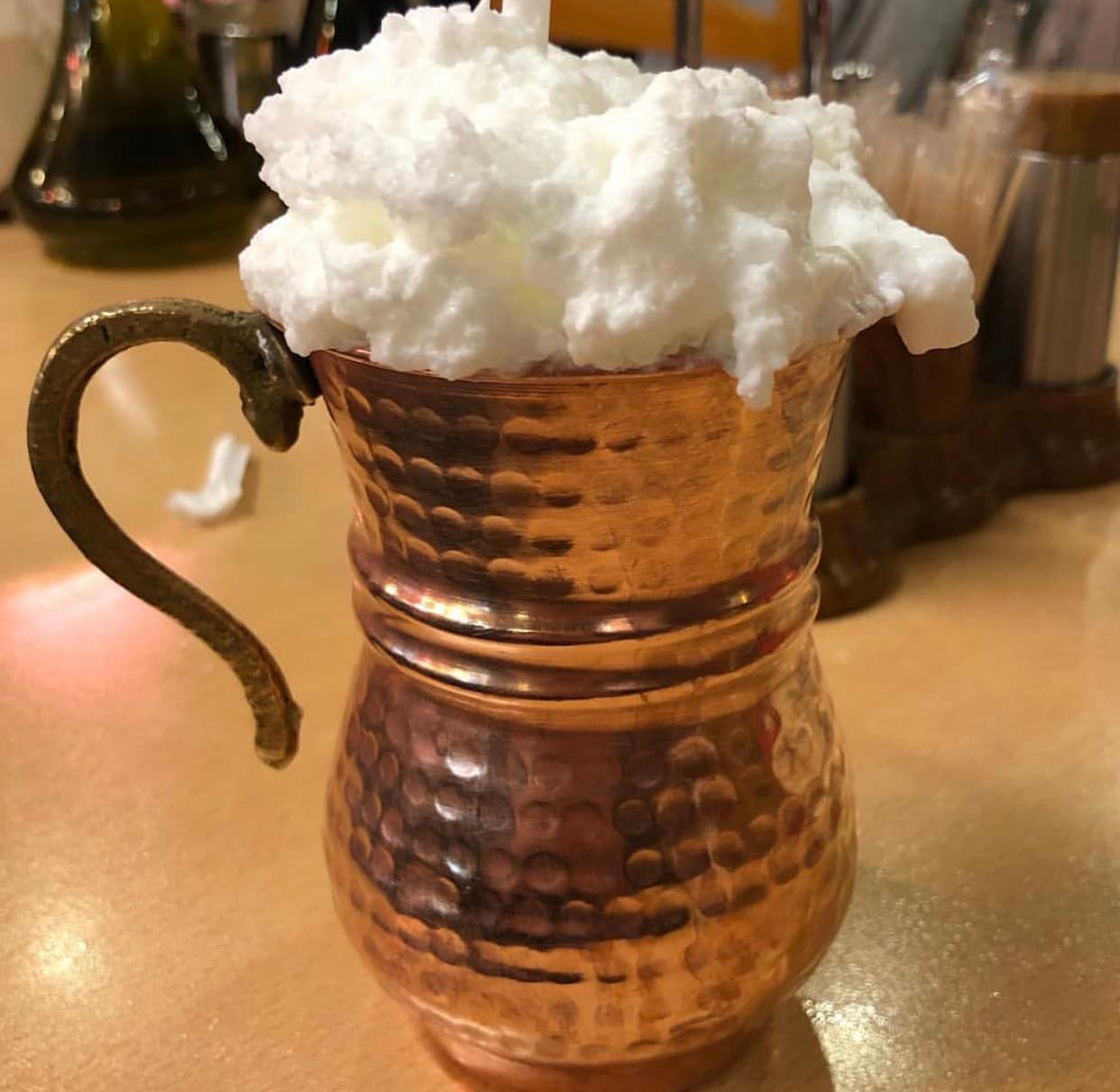 Wash down your main course with a refreshing glass of Ayran (Yoghurt, Water and Salt). Ayran is also considered to be an excellent source of beneficial bacteria necessary to a well-functioning human digestive system.
Dessert with every meal should be mandatory while on vacation. At this particular restaurant I tried a little bit of everything. My favorite was the round one: Kemalpaşa tatlısı made using a variety of cheeses. On the right hand side of Kemalpaşa tatlısı is kadayıff and on the left side of Kemalpaşa tatlısı is Semolina helva (irmik helvasi) which tastes like shredded coconut in sugar served with caramel.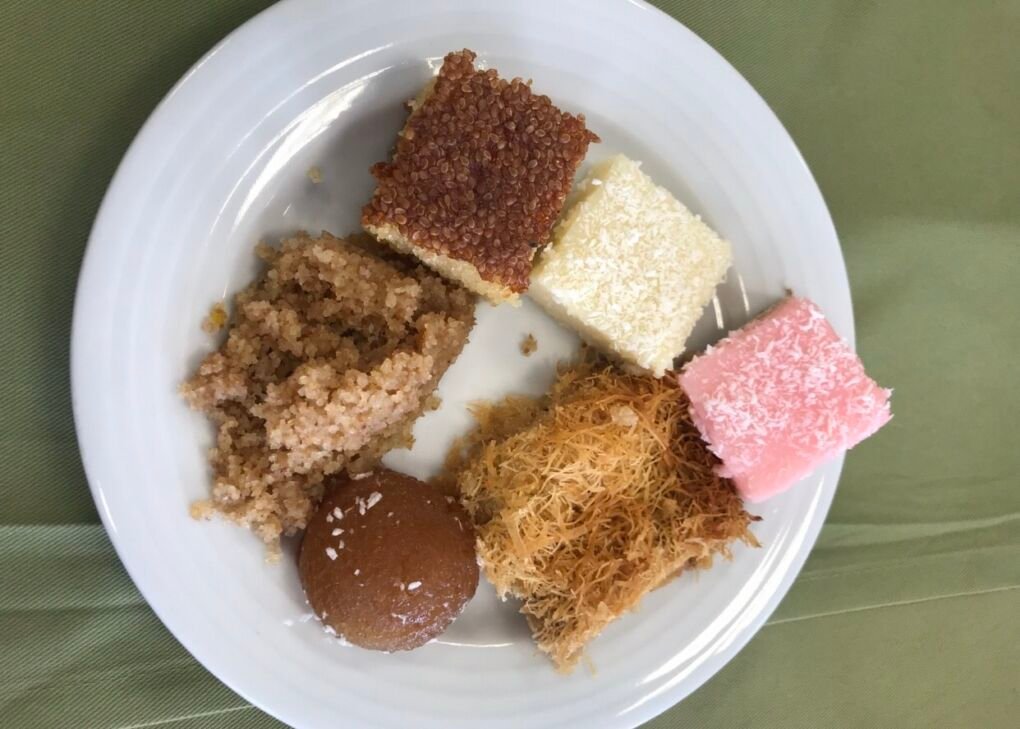 Dinner in Istanbul:
I don't know about you but I love ending my days with comfort food. My favorite appetizer is Midye Dolma – stuffed mussels with aromatic rice, herbs and spices. You can also will find vendors selling these on every corner.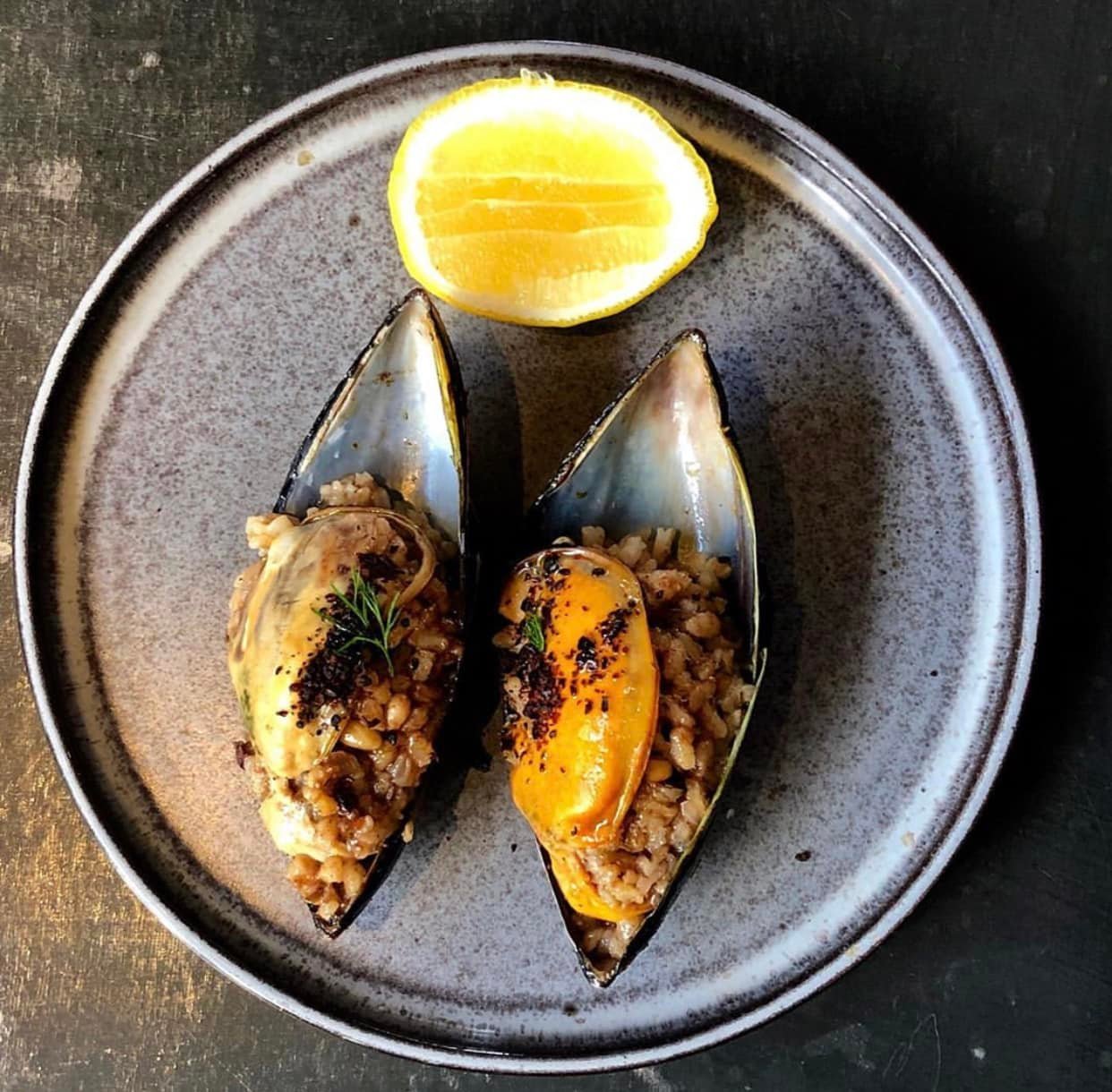 For mains I always try and find meals people eat everyday in their homes like Kuru Fasulye which translates to "dry beans". This traditional Turkish comfort food is made from white beans which are first soaked and then cooked together with sautéed chopped onions, green peppers, tomatoes, and salça (tomato paste).
Hamsi is another Turkish favorite that can be found almost everywhere and there's a variety of dishes. This European anchovy is usually found in the Black Sea. For this particular meal, I had Hamsi that was grilled to perfection and served with rice and greens.
If you tried the Tavuk Gögsü – a stiff, milky pudding that contains shredded chicken breast, you're sure to love its counterpart called Kazandibi which is made like Tavuk göğsü but the bottom of the dessert is burnt. The dessert dates back to the Ottoman times and is one the best I had in Turkey.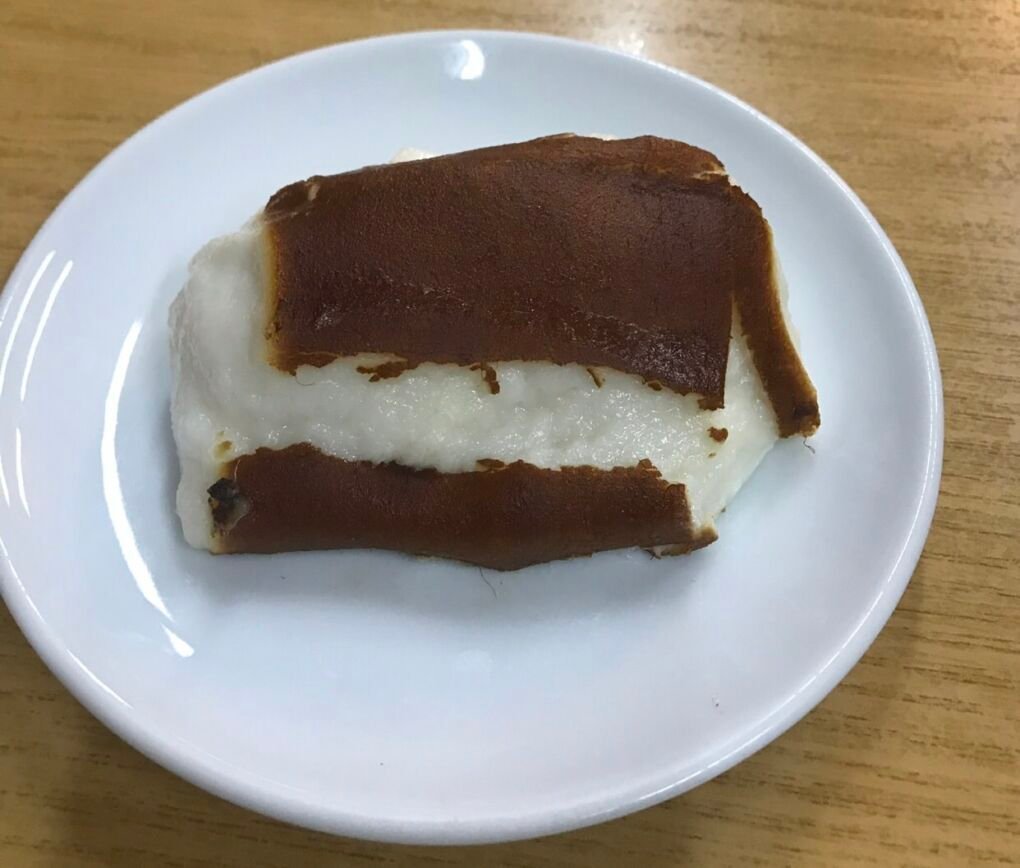 How to eat like a local in Turkey with Istanbulite
It's not often I list eating my way around a city as a fun local activity, but walking down the historical streets of Beyoğlu and tasting famous Turkish food while discovering local flavors was one of the most memorable things I did in Istanbul.
If you need guidance and a local to go with you, I recommend Istanbulite, a bespoke travel agency that specializes in customized experiences in Cappadocia, Ephesus and Istanbul. From shopping experiences to hot air balloons and private boats. You give them your travel dates and tell them about yourself and they do the rest. Walking around with Eda felt like I was walking with a friend who knew all the best places to eat.
You can book a tour with Istanbulite on their website www.Istanbulite.com or email: info@istanbulite.com, The tour we did was a customized version of Culinary Istanbul, Flavors of Beyoğlu.
Get Insurance before traveling to Turkey
Use travel insurance while visiting Turkey so you are covered for theft and medical expenses. There are a lot of adventurous activities to do in Turkey, and it's best to have peace of mind while swimming, hiking and trying some of the best food in the world.
Find out why I recommend World Nomads, check out my World Nomads Insurance review.