Why I cut my Summer 2019 trip short and what I learned
Initially, when I planned my summer trip, I was going to travel from New York, London, Moscow then Tbilisi to Turkey for 10 days; Dubai for 2 days and Mauritius for 4 then rest at home in South Africa for a month before going to Malaysia a month.
What happened?
Five weeks into my trip I arrived in Turkey. Prior to arriving in Cappadocia, I went on a 3 day road trip for 30+ hours from Tbilisi in Georgia to Istanbul, Turkey. When I arrived in Turkey, both my feet were swollen and I was in so much pain, I could barely walk and the worst part was that none of my shoes fit and I didn't know what to do as I've never experienced this before. I had a tough decision to make, either go to the hospital and cancel my hot air balloon ride the next morning or go on the hot air balloon and visit the hospital after.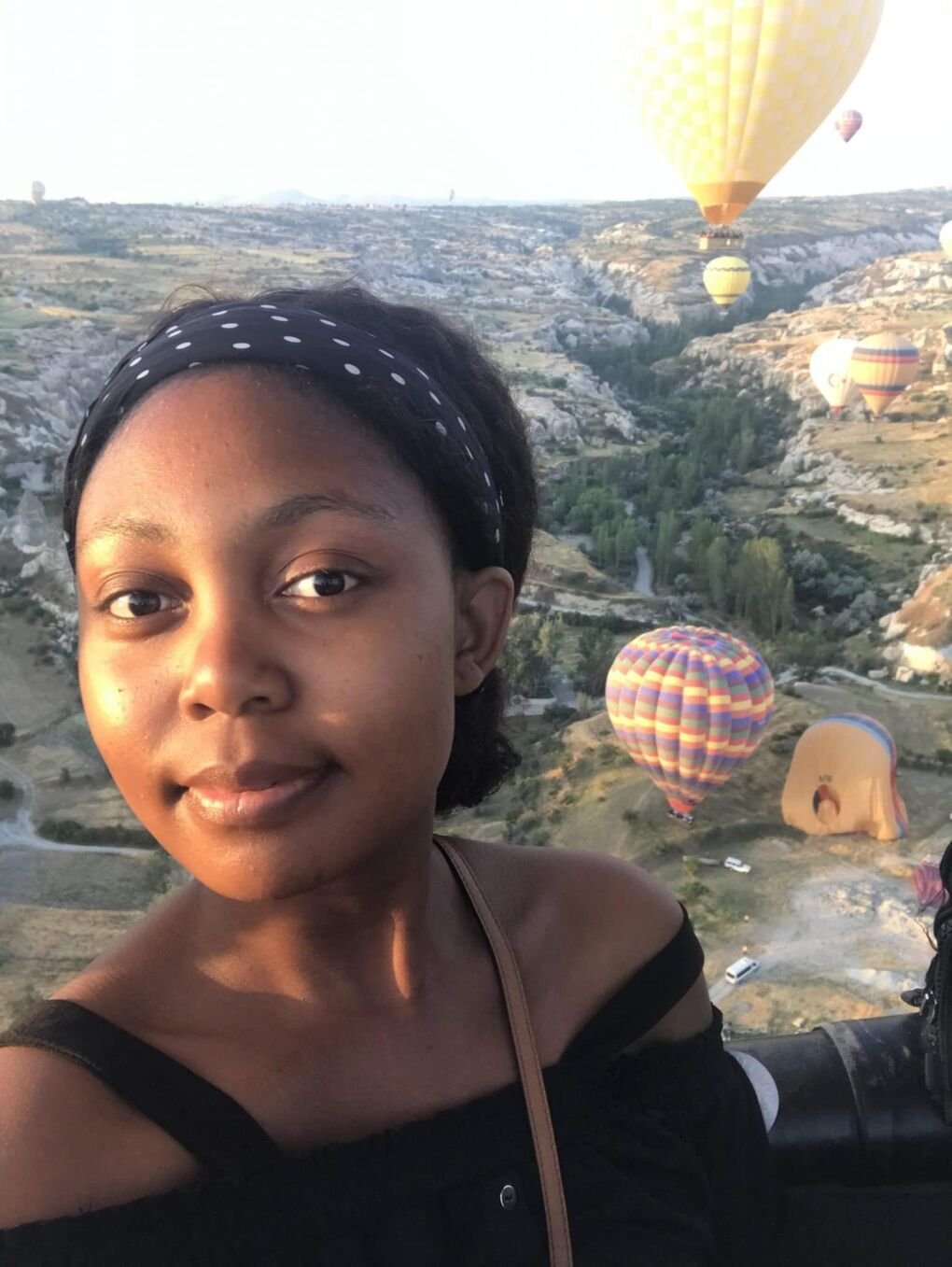 As you can see in the image above, even my face was swollen. I'm not allergic to anything so I didn't know what was wrong. I went on the hot air balloon ride and spent the day exploring Göreme then only two days later, I arrived in Izmir and went straight to the hospital.
I sent my friend who is a doctor images of my feet and she said she thinks I could've sprained my ankle and if my ligaments were damaged I would need surgery which would costs thousands of dollars. She also mentioned that it was strange because both legs are swollen so she would suggest that I rush to the nearest doctor. I was panicking because the last thing I needed was an injury when I planned an entire three month trip. Luckily I took out Travel Insurance for my trip and I had nothing to worry about as I was covered for everything.
What will you do if:
your flight is delayed and you miss your connecting flight?
you lose your passport?
you get sick or injured and you need surgery
There is a terrorist attack
There is a natural disaster like a hurricane or earthquake.
Why you need travel insurance
There are seven major areas covered in insurance policies:
Cancellation insurance – this type of coverage protects you in case you need to cancel your trip entirely or partially because of unforeseen events, such as issues related to the weather, family emergency, medical issues or legal duties.
Medical insurance – the most common issues that these policies or the comprehensive policies that include this type of insurance include are hospital care, emergency assistance, emergency dental treatments, and ambulance costs, but if you suffer from some other condition pre-existent to your travel, it is a good idea to inform tour insurance company and alternatively buy insurance to cover that issue too.
Personal liability insurance – If you are involved in an accident or accidentally cause damage and are held accountable for it, insurance can cover your liability and legal expenses.
Flight insurance – these policies provide coverage in case your flight gets delayed or cancelled.
Baggage insurance – this will provide you reimbursement in case your baggage arrives late or is lost.
Evacuation insurance – if you travel to a remote place where no medical care is available, this type of policy will give you coverage for the costs of transporting you to the nearest care facility in case you need medical care.
Valuable Items Insurance – If you are taking your laptop, camera and other valuables with you, some travel insurance plans allow you to specify these items to cover their higher value.
Things to know before buying travel insurance
Price of your insurance depends on your home country, age and destinations you are visiting.
2. Most policies don't cover:
Sport and adventure activities with a high risk
Travel to high-risk countries
Pre-existing medical conditions
3. Most policies have an excess fee.
4. If you were drunk or on drugs at the time of your accident or injury you will not be covered.
5. As soon as you land in your home country, the insurance doesn't cover you anymore.
Why you should travel with World Nomads:
World Nomads has two plans to choose from: The Standard Plan and The Explorer Plan. Depending on your country of residence, age, and travel destination(s), the prices will vary accordingly. Below is my quote for four months on the road while visiting 7 countries.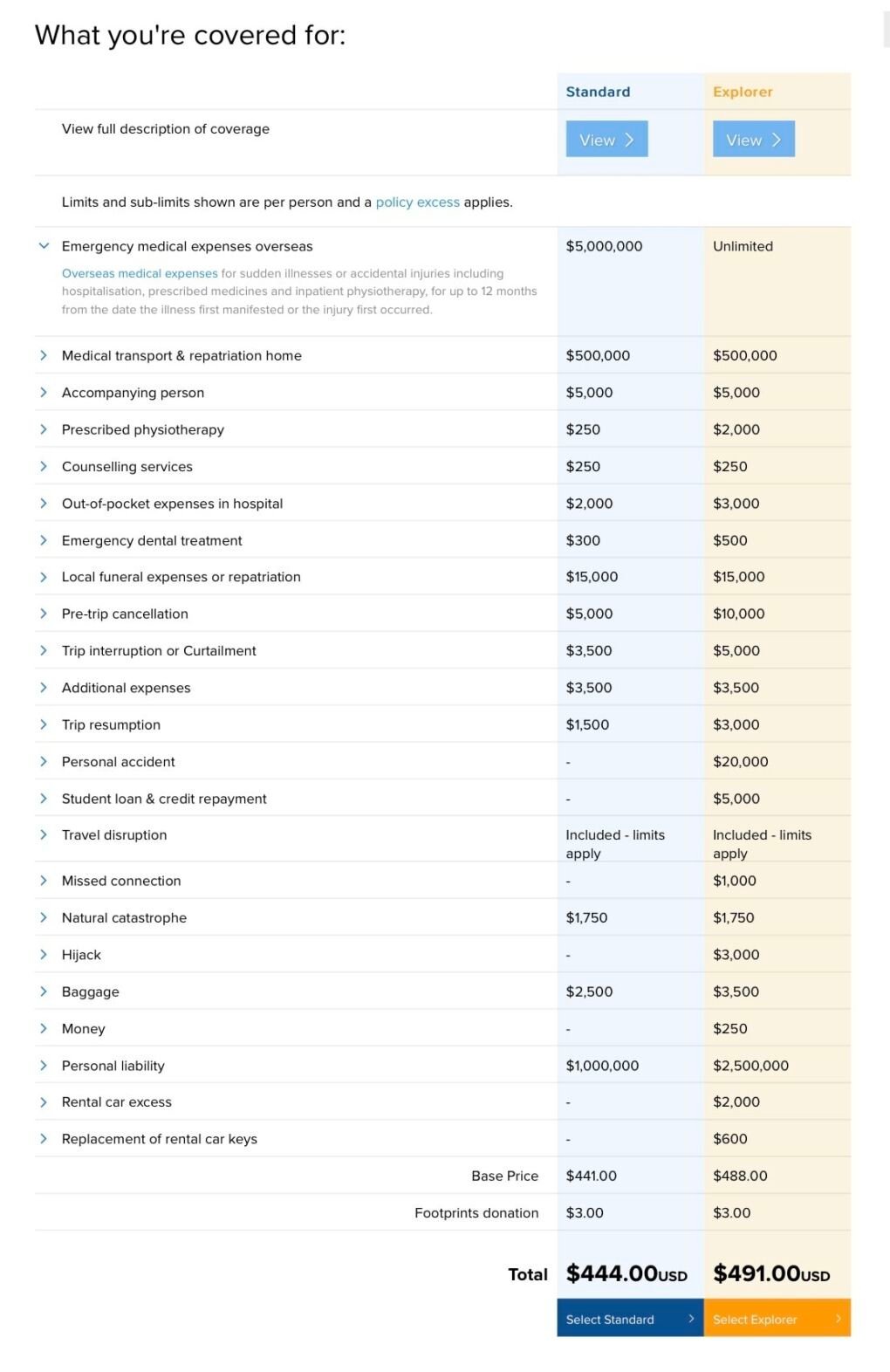 World Nomads allows you to buy travel insurance online 24/7 from anywhere in the world, even if you're already traveling.
They have a 24/7 customer service who will assist you with everything. From locating local physicians, dentists, or medical facilities. When medically necessary, they arrange and pay for appropriate transportation, including an escort, if required, to a suitable hospital, treatment facility or medical center.
The reality is you never need insurance until you do. It's better to be safe than sorry!
Get a free quote for your next trip: