Curious about how to move out of South Africa? You're not alone!
More and more South Africans are leaving the country and even renouncing their citizenship.
Whether you're tired of the crime, high unemployment rates, or eager to immerse yourself in a new culture, there are plenty of reasons to consider living abroad.
I've studied, lived, and worked in the US for 3 years, Ireland for 2 years and I'm currently based in Bali, Indonesia. I've shared many tips like how to move to Ireland or the cost of living in Bali and different visa options for moving to South Korea.
Researching visa options is a tedious process. So this guide breaks down everything you need to know! These are some important things I wished someone told me back in 2010 when I was looking for options to move abroad.
Obviously, I am aware that not most people have the money and resources to just pack a bag and move hence I wrote this guide, these tips won't work for everyone, but give it a try.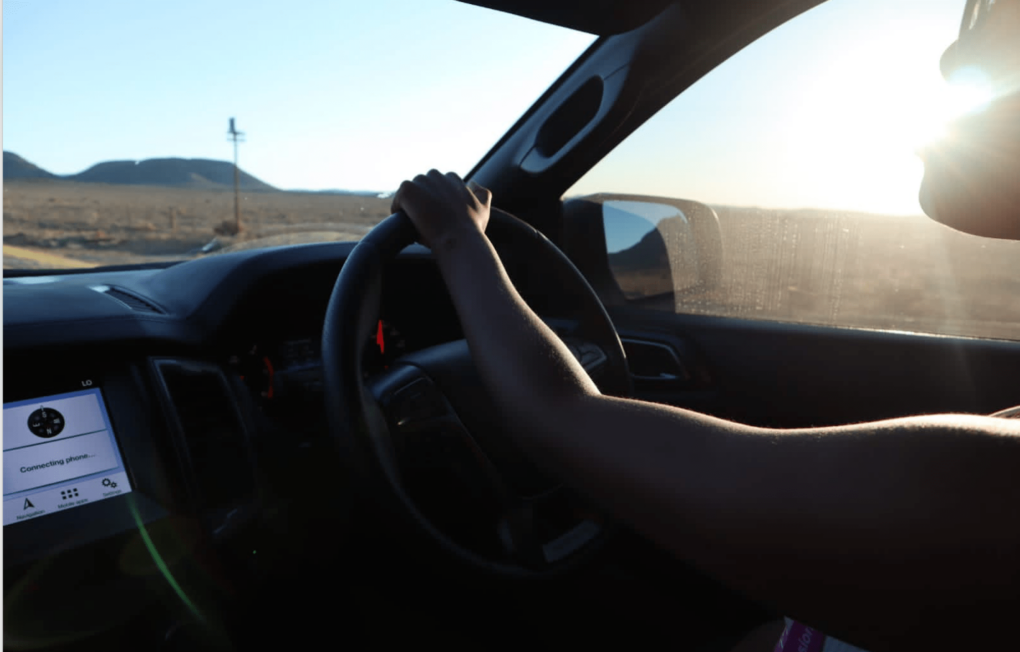 How to Move Out of South Africa
Decide where you want to go
When you initially decide to move to another country, you probably already have a destination in mind. You need to answer the following questions
Where is your dream location?

What is the cost of living?

Is it a black-friendly location? This is really important for Black Africans!

Is healthcare affordable?

What are your qualifications? Are your skills in demand?
Research visa opportunities
Get your affairs in order at home
Your current home: if you own a property, decide whether to sell or rent it out. Keep in mind that selling a property can take months, so if you're depending on the equity in your home, factor this into your plans. If you are renting, you'll need to pay agent fees to find tenants and potentially deal with issues from abroad.
Health: Visit a doctor for a check-up, get prescriptions and vaccinations if applicable.
Finances: Inform your bank that you're moving, change your OTP to emails and not SMS if you choose to keep your account open (I highly recommend leaving your account open, if you plan on returning to SA – you'll want to have a credit record).
Utilities: cancel your internet, gym membership, DSTV, phones, and other contracts.
Downsize: Donate or sell your stuff.
Pets: Does your new home allow you to bring pets (FYI – this isn't allowed in Bali), costs, insurance, etc.
Moving costs: research moving companies and how much it costs to ship your items.
Review your tax requirements and retirement plans: Are you leaving forever? Are you cashing out your pension? tax implications for moving your money abroad.
Understanding your visa options for each country
As South Africans or Africans in general, we don't enjoy the same freedom of movement of US and EU citizens. We can barely visit most countries so imagine planning to move to a whole different country.
In simple terms, the best way to move abroad is by:
Digital Nomad Visa

Company transfer

Study Abroad – usually undergraduate or postgraduate.

Local employment

Marriage – please note some countries ONLY give you residency and not citizenship so do your research and marry right 😏
You need to research your different visa options, there's no easy one! Even when getting a visa by marriage, most require learning a foreign language and passing a language exam.
If you're planning to be a digital nomad, you will need a visa to live and work abroad legally. If you fail to respect the different visa regulations, you can get fined, deported, or arrested.
How to find a job outside South Africa
Finding a job overseas can be difficult but it's possible. Start by creating a Linkedin profile, contact recruiters, and set up alerts for jobs in your fields. Change your location to your desired new home and turn on the "let recruiters know that you're looking for work" notification.
Create Google Alerts to be notified about vacancies with specific keywords like "accounting jobs in France", "Marketing Jobs New York" and "Visa sponsored jobs", etc. It's also important to ask the company if they are willing to sponsor work visas.
Countries like Australia, Ireland, and New Zealand are constantly looking for skilled people of certain professionals and those who are also unskilled also find lots of opportunities.
You can get into some of these countries for jobs that are considered low-paid at home (SA) but abroad these jobs come with healthcare and other benefits. These jobs include construction, electricians, driving public transport, or teaching.
Some of the best countries with work opportunities for people in Engineering, IT, or Tech are the UK, Germany, Canada, China, and Saudi Arabia.
Also, keep in mind that getting a job overseas doesn't automatically mean that you become a permanent resident. Most countries require you to work there for a specific number of years before giving you a permanent residency offer.
Another great way to find a job outside South Africa is to apply for a job at a company in SA that has offices abroad. Some of these companies give employees the opportunity to transfer.
Alternatively, you can start your own business and become a freelancer with no experience and travel the world as a digital nomad.
Localize your Resume
As with any job, it's important to tailor your resume to match the job you're applying for. Refer to the job posting and when applicable, use the keywords used in the job description. It's also important to abide by the country's resume standards and expectations.
For example, some countries may prefer a summarized, one resume, over a longer, more detailed document. Your resume needs to reflect not only the job you're applying for but also the company and cultural environment. In some countries, you need to include your photo on the first page of your resume, while
Cost of living abroad
When you move abroad you need to be able to support yourself until your first paycheck. Firstly, you will need money for transportation, flights from South Africa to most countries abroad start at about $300 – $2000 depending on where you are going.
When you arrive in your new home, you'll need a place to live and enough money for food, transport to work, and basic survival until your first paycheck.
For example, while in some countries you need to pay a deposit and first month's rent, some places require 12 months' rent upfront.
Where to find jobs for South Africans in Australia
These are popular websites to find job opportunities in Australia:
CareerOne
SpotJobs
SalonStaff
How to find jobs for South Africans in Canada
These are popular websites to find jobs for South Africans in Canada:
Where to find

work for South Africans in Ireland
Moving to Ireland from South Africa was one of the best decisions I've ever made! I enjoyed living in Ireland more than living in the US.
If you plan on moving to Ireland from South Africa, you need to keep in mind while searching for jobs for South Africans in Ireland is that degrees from most Western countries are usually considered equivalent to Irish qualifications, while qualifications from South Africa will be considered based on the institution.
When applying to work in Ireland as a South African, you might be asked to provide a qualification recognition certificate in order to provide evidence that your credentials are formally recognized in Ireland. To apply for this certificate, contact Qualifications Recognition Ireland.
There are many South Africans working in Ireland, the country is similar to South Africa and you won't have a hard time adjusting to the people and way of doing things. However, their weather is miserably cold
These are popular websites to find job opportunities for South Africans in Ireland:
Career Builder
Jobs in Dublin
Job Search
Jobs for South Africans in the UK
The UK is one of the most popular countries for South Africans moving abroad.
Digital Nomad Visas for South Africans
Digital nomads are remote workers who usually travel around the world and make money "online". Most digital nomads that I know run online businesses like online stores, YouTubers, bloggers, influencers, photographers, and digital marketing consultants.
Some are independent contractors, own their own companies, or are employed by companies that allow you to work from anywhere. Being a digital nomad allows you to travel while you work, or simply work from home while living in one place on a long-term basis.
So what exactly is a digital nomad visa? A digital nomad visa is a document that allows you to live and work from a specific country (that you are applying to live in) for a specific period.
Digital nomad visas are not new, they've always been around but lately, more and more countries are offering this visa option. Since Covid-19 turned the world upside down, more and more companies have realized how employees don't need to work from the office in fact some companies are ending office life indefinitely.
The main condition to get a digital nomad visa is that you own a location independent business (and/or) work remotely for a company based outside of that country. You also need to have health insurance (medical aid) and some countries require you to pay taxes.
You must prove that you have a source of income from elsewhere and that you won't be taking work from that specific countries locals.
Countries that offer digital nomad visas:
Antigua & Barbuda
They offer a Nomad Digital Residence (NDR). It's for remote workers who can show the means to support themselves and any family members joining them.
Visa Valid for 2 years

Visa fee: $1500 – 3000 (depends on if you're traveling alone or with a family)

You earn at least $50,000 per year
Barbados
The "Barbados Welcome Stamp" is 1-year digital nomad visa for remote workers.
Visa Valid for 1 year

Visa Fee: $2000

Apply HERE
Costa Rica
Visa Valid for 2 years

Visa Cost $250

Show income of $2,500 per month for two years or make a $60,000 deposit in a Costa Rican bank

Applying for the Rentista visa on your own through Costa Rica's

Migracion Website

.
Dubai (UAE)
Dubai launched their Emirates has just launched their own one-year virtual working program in October 2020.
Visa Valid for 1 year

Visa Cost $287

Visa Application: request for application section

HERE

.

You must provide proof of employment from your current employer with a one-year contract, or proof of ownership of the company.

Minimum of $5,000 USD per month salary, last months' payslip, and 3 preceding months' bank statements.

Health insurance with UAE cover
Georgia
Remotely from Georgia is a digital nomad program that allows you to live in Georgia, a country at the intersection of Eastern Europe and Western Asia. It home to Caucasus Mountain villages known for their hiking trails and ski resorts, and black sea beaches.
Read about my road trip from Tbilisi in Georgia to Istanbul Turkey
Visa Valid for 1 year
You must earn at least $200 per month
Apply HERE
Germany
Germany's digital nomad visa is called the Aufenthaltserlaubnis für selbständige Tätigkeit. It's a residence permit that allows foreign freelancers and self-employed people to live in Germany for 6-months up to 3-years.
Valid- up to 3 years

Visa Cost: €100

Apply HERE

You need an address in Germany.

Work clients based in Germany. They want to see that you are providing services that will help the local economy.
Mauritius
The Mauritius Premium Visa for Digital Nomads allows you to live and work from Mauritius.
Valid- up to 1 year

Visa Cost: Free

Apply HERE
Mexico
Mexico offers a 6-month tourist visa and a Temporary Resident Visa that's valid for a year and digital nomads in Mexico have the option to renew for another 3 years.
Visa Valid for up. to 3 years
Proof of

monthly income of at least $1,620 USD over the last 6-months or a bank account balance of $27,000
Spain
Spain offers a Non-Lucrative Visa for foreigners who want to move to Spain for up to 12 months. It allows non-EU citizens to live in Spain provided they are able to support themselves financially.
Valid- up to 1 year

Visa Cost: $140

Apply in person at your nearest Spain Consulate.

Proof of $2700 monthly income
Police Background Check
Other countries that have Digital Nomad Visas include Cayman Islands, Croatia, Czech Republic, Estonia, Iceland, Norway, and Portugal.
Which countries give residency when your buy property
There are many countries that give South Africans residency and even citizenship by investment. The best thing about residency is that you can apply for work in these countries without having a sponsored work visa. Residency visas can be obtained when you buy a property or open a business in these countries:
Dominica
You can move to Dominica in the eastern Caribbean Sea by making an economic contribution (donation) to the country under the government's investor visa program or purchasing a property from $100,00+. You also need to spend a minimum of 90 days out of 365 days per year in the country. Alternatively, you can apply for the Entrepreneur Visa
Invest a minimum of 50,000 USD in an existing government-approved company through the Investment Fund.

Invest a minimum of 100,000 USD in a new startup business locally registered in the Commonwealth of Dominica employing at least 3 full-time employees
Mauritius
If you want to move out of South Africa, an investment of $500 000 or more secures permanent residency in Mauritius.
Portugal
Portugal launched its ARI/Golden Visa scheme in 2012 and it has fast become one of the most popular European property investment schemes and one of the best ways to move to Europe for South Africans. This visa a residency permit for a family including dependent children. The golden visa can be renewed every two years providing the applicant spends two weeks in the country every two years.
You can get this visa by:
Opening a business in Portugal and employing at least 10 employment positions based in Portugal.
investing a minimum of €500,000 (8.8 million rands) in organic agriculture, ecotourism, renewable energy, and other environmental projects.
Buy real estate with a minimum investment of €350 000 (6.1 million rands).
Serbia
In Serbian residency is straightforward: you buy a property, get a residence card. There is no minimum investment to obtain Serbian residency. You can invest as little as $1,000 in real estate and be approved.
Turkey
You can move to Turkey from South Africa by purchasing a property. To become a resident there is no minimum property investment value but to become a citizen in Turkey, you need to invest in real estate or leave your money (minimum $500,000) in a Turkish bank for a minimum of 3 years. This requires a property purchase of a minimum of $250,000 + fees, making Turkey one of the lowest cost citizenship by investment programs on the market.
You get residency, citizenship, and a second passport. Another thing to know is that Turkey and the US have an E-2 visa treaty which means Turkish citizens are eligible to apply for US residency, through the E-2 Visa program.
United States
You can move from South Africa to the USA by investment. You can become a permanent resident of the United States by investing $500,000 or more in certain types of real estate.
The USA EB-5 program allows foreign investors to insert either $500,000 or $1 million into the US economy as either direct investment or through a regional center program, and some of those regional center programs involve real estate deals.
How to move abroad with little to no money
There are many ways to move abroad with no money but you do need some skills. There are many interning, studying, or volunteering abroad programmers that South Africans qualify for.
Become an Aupair in the US or Europe
Moving abroad to work as an Aupair is a good option for you if you like kids. Aupairs are young people who help with child care or house care in exchange for some pocket money and a roof over their head. You need to remember that this is a job, you will be living in someone's home, working for about 30 hours a week, and earning a weekly stipend. From about $190 – $500 per week, depending on the country, agency, and program.
To become an Aupair you need to be at least 18, speak English, and have childcare experience like babysitting for family, friends, or even volunteering in a daycare. Your costs are applying to join the Aupair Agency (about $1000) and the agency handles your flight, visa, and health insurance costs.
It's highly recommended that you become an Aupair through an agency, they will handle all your paperwork and set up meetings with families for you to meet. Agencies also protect you because they do a background check on these families, agencies do home visits and host events in your area for you to meet other aupairs. If you have issues, you can always call your agency for help. Some of the best South African Aupair Abroad Agencies that I can vouch for are Cultural Care and OVC.
Alternatively, you can make use of a free listing website like Aupair.com or Aupairworld.com to find a family in need of an Aupair. With these websites, you create a profile and find your own family. It's free but not 100% safe. If you plan on making use of a free Aupair listing website:
Don't send any money to "secure " a job.
Always Skype/Facetime with the host family at least 5 times.
Ask many questions like if they've had an Aupair before and if you can speak to him/her for a reference.
Ask for the host families' home addresses and search for them on Google Earth.
Google the family – Check their social media accounts.
Have a work contract: with information about your duties, wage, days off, etc.
Be very cautious and wary of families who bad-mouth previous aupairs or those who've had too many new aupairs in a short period of time.
I highly recommend making use of an agency if it's your first Aupair abroad job. Read about my friend Mary's experience as an Aupair and how she got to travel the world as an Aupair.
Teach English in Asia or South America
Going overseas to teach English is one of the most common ways that people move abroad. Most countries require you to have a bachelor's degree and TEFL certificate.
You can read my guide to teaching English abroad as a South African – best countries, salaries, requirements, TESL vs. TESOL vs. TEFL. I also spoke to a South African who moved to China to teach English, listen to the podcast episode HERE.
Cabin Crew Jobs for South Africans
Working in the clouds, partying it up in different cities, experiencing different cultures, discounted airline tickets & hotels. But it's hard work too. The training is tough, the hours are long, and all the moving around can get lonely. However, for those with a case of wanderlust, it can help you travel the world.
Where to find cabin crew work opportunities:
Cruise Jobs for South Africans
You get to see the world from an ocean perspective plus you make good money and live rent-free. I have two friends who do this. For specialized jobs such as chefs or working in the spa, you will need a qualification.
If you don't have any experience you can work as a stewardess, which involves cleaning as well as serving food and looking after the guests or a nanny looking after kids who are on these cruises. Salaries are tax-free and you can make up to $2000 a month.
How to find cruise jobs abroad for South Africans:
Volunteer Abroad
Are you passionate about helping children in need or planting trees and saving animals? This might be the job for you! Keep in mind that most volunteer programs don't pay and you are required to pay a joining fee that covers your food and accommodation.
Useful resources for South Africans who want to volunteer abroad:
International Volunteer HQ (IVHQ) offers affordable and responsibly run volunteer abroad programs that enable you to make a sustainable contribution to projects in more than 40 countries. : www.volunteerhq.org
ISV: International Volunteer Abroad Programs for Students: isvolunteers.org
Green Peace Africa: www.greenpeace.org/africa/en/Volunteer/
The International Volunteer Programs Association (IVPA): volunteerinternational.org
UNESCO World Heritage Volunteer Programme whvolunteers.org
Bill & Melinda Gates Foundation:

gatesfoundation.org

WWOOF (World Wide Opportunities on Organic Farms). They offer travelers a free stay in exchange for help on farms + you get paid. More info HERE
If you need more information about living in a new city/country. I've shared my ex-pat guides that include how to find a place to live, the cost of living, the best bank, and how to network and make new friends in Istanbul, Bali, Dublin, and New York.
South African Expat Tax Law
South African Expat Tax is a new law that requires South African tax residents abroad to pay South African tax of up to 45% of their foreign employment income where it exceeds the threshold of R1. 25 million.
I've explained whats a South African tax resident, options to avoid this tax, and more in my guide to South African Expat Tax Law.
Expat Contingency Plan
Now that you've moved abroad… can you relax?? Honestly, as an expat you can never relax, anything can happen, but here are some to consider:
What will you do if you:
Have a medical emergency?

A pandemic?

Will I lose my visa eligibility if I b

reak up with my partner (if you're on a dependent visa) or lose my job?

I need to care for a sick or retired parent(s)? Can they move abroad?

If I die abroad, will I be buried abroad or can my remains be sent home?
How can a South African Immigrate?
More options for South Africans who want to move abroad.
Immigrate to the Netherlands as a South African
If you are a South African who can contribute to the Dutch economy or to Dutch culture or science, you are more likely to be admitted to the Netherlands. This is laid down in the Modern Migration Policy Act. You might qualify for one of these visas:
Entrepreneur permit: for people who want to start their own business and must have personal experience with it and would add to the Dutch market. You can apply for a one-year residence permit to start an innovative business in the Netherlands. One condition is that you receive support from an experienced, reliable mentor (facilitator) in the Netherlands.
Highly skilled migrant permits: for highly skilled workers that are needed. These people need to also be specialized, have a degree, passport, health insurance, and have work experience.
Orientation year: for people who have a Master's or Ph.D. within the past three years, at a university in the top 150 worldwide. They can apply to find work in the Netherlands for a year.
Single permit: for workers and trainees of over three months.
If you want to move from South Africa to the Netherlands, the first step is to contact IND (immigration and naturalizations dept) via email or give them a call: 088 043 04 30 to find out which visa you qualify for.
How to move to Canada from South Africa
There are many pros and cons to living in Canada hence it's a popular option for South Africans who want to immigrate. These are different types of visas and programs for moving to Canada
Express Entry: skilled worker

Family Sponsorship: if you have family in Canada that wants to sponsor you
Provincial Nominee: Jobs and programs available in specific provinces
Caregiver – if you look after children or the elderly.
Start-up Visa – you want to start a business and create jobs in Canad
Self-employed: self-employed in the cultural and athletic economies
Apply here: www.canada.ca
Finally, a word of caution: always get your information from the official government website! It's wise to apply for immigration via a government website.
---
More Living Abroad Tips:
Tips for moving to Dubai from South Africa
---
Travel Insurance for South Africans Abroad
Use travel insurance so you are covered for theft and medical expenses. There are a lot of adventurous activities to do around the world, and it's best to have peace of mind while driving, hiking, and trying some of the best food in the world!
Find out why I recommend World Nomads, check out my World Nomads Insurance Review.
Disclaimer: This article contains affiliate links. This means that if you make a booking after clicking on a link, I may receive a small commission at no extra cost to you!