So, you have one day in Johannesburg and want to make the most of it?
While seeing Joburg in a day (or a lifetime) is, of course, an exercise in futility, with some careful planning and a little luck, you might be surprised at just how many of the city's most iconic sights you'll be able to see with only one day in Johannesburg!
Joburg is one of South Africa's most vibrant cities. Filled to the brim with an assortment of attractions, this historic city is a cultural enclave of innovation and has something to offer everyone.
If you want to experience Johannesburg in one day then I've got you covered with this guide for top spots to visit in the city!
---
First time in Jozi? Read this
---
Best Way to Spend One Day in Johannesburg
The best ways to get around in Johannesburg is definitely by car, train (depending on where you're going) or hop on and hop off bus!
Johannesburg has one of the best public transport networks in South Africa and it's so easy to get to the main places of attractions in Joburg by a mixture of these public transport.
Uber – Trusted commuting app.
Gautrain – high-speed trail in Gauteng Province.
Gautrain Buses – take you to surrounding areas from the train station.
Meter Taxis – Available but Expensive.
How to spend One day in Johannesburg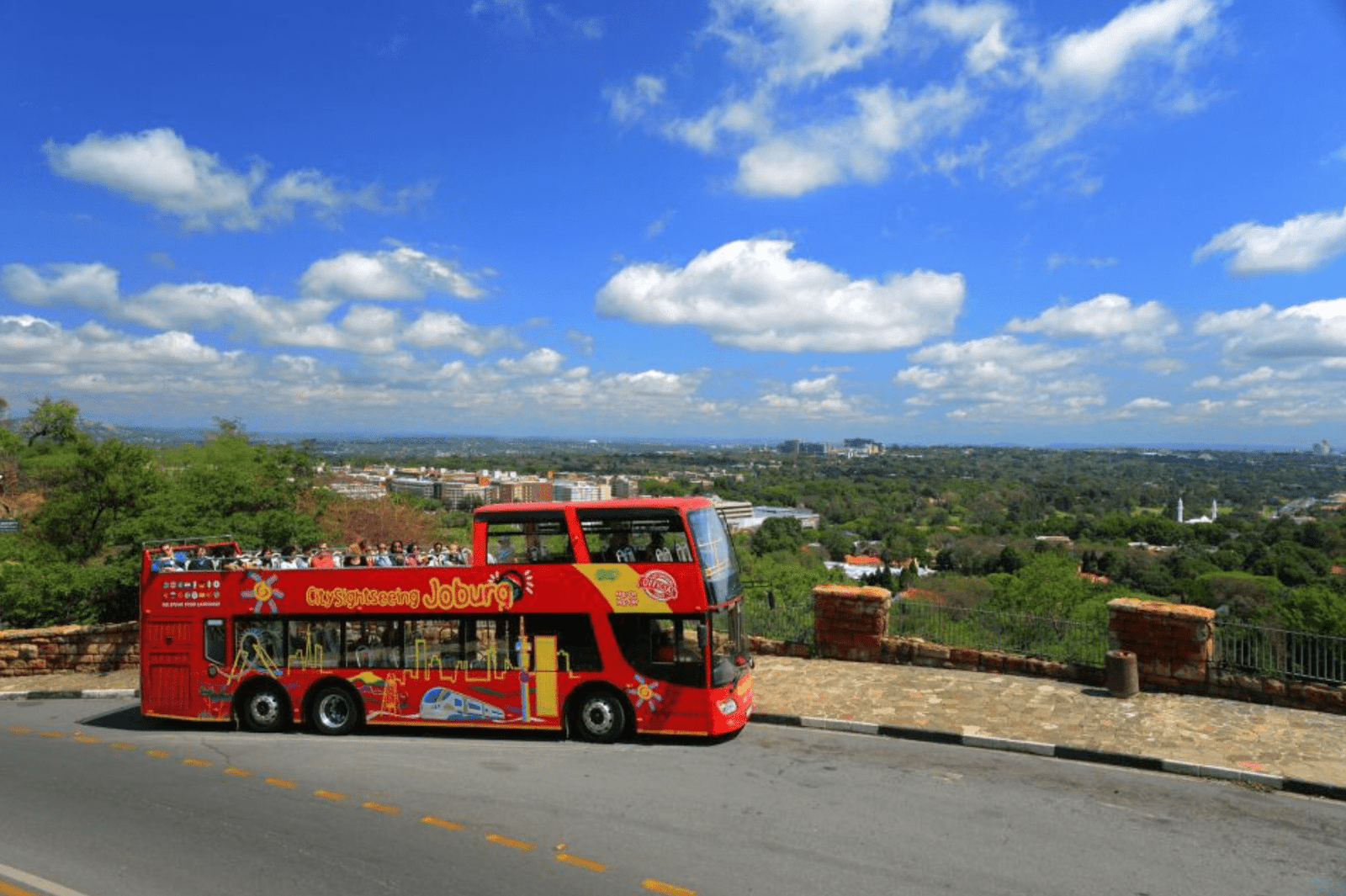 Layover in Johannesburg
If you arrive at OR Tambo International and only have a few hours to spare in Johannesburg, I highly recommend a hop-on-hop-off Sightseeing Tour of Johannesburg.
These buses don't come to the airport so you'll need to Uber or take the Gautrain into the city.
This classic bus tour includes loops of downtown and midtown Johannesburg. You'll see top sites like The Zone at Rosebank, Zoo Lake, Johannesburg Zoo, the Military Museum, Constitution Hill, Mining District, Carlton Centre, and Apartheid Museum.
Historic Johannesburg in one day guide
History lovers can rejoice, there are many fun things to do in Johannesburg in 24 hours.
The Apartheid Museum is the best place to learn about South Africa's decades of institutionalized racial segregation and discrimination. It's the perfect place to learn about the history of South Africa.
Head to Constitution Hill to dive more into the Apartheid. This site is a former prison and military fort that bears testament to South Africa's turbulent past and, today, is home to the country's Constitutional Court.
After a morning of you can head to the Cradle of Humankind that comprises of a dozen dolomitic limestone caves containing the fossilized remains of ancient forms of animals, hominids, and plants. This is an important landmark in South Africa as the world's oldest human skull was found here.
Township Tour of Johannesburg in 24 hours
One of the best places to visit in Johannesburg is Soweto. Home to over 2 million people, this is the largest black urban settlement in Africa!
Start your day with a visit to the Nelson Mandela Museum. This used to be Nelson Mandela's home from 1946 to 1962.
Stop by the Hector Pieterson Memorial in Orlando West. Hector Pieterson was a South African schoolboy who was shot and killed during the Soweto uprising on 16 June 1976. Students were protesting against having Afrikaans as the medium of instruction in local schools when the police opened fire and murdered 176 people. This date will is commemorated as Youth Day in South Africa
You can book this Soweto Bicycle Tour – You will be able to visit famous spots including Nelson Mandela's house, Archbishop Desmond Tutu's house, Vilakazi, Orlando Stadium, and the Hector Peterson Memorial. Learn about the incidents that happened
While in Soweto, you need to indulge in local delicacies. You can visit Chaf Pozi or Sakhumzi Restaurant for a braai (South African barbecue).
Game Reserves near Johannesburg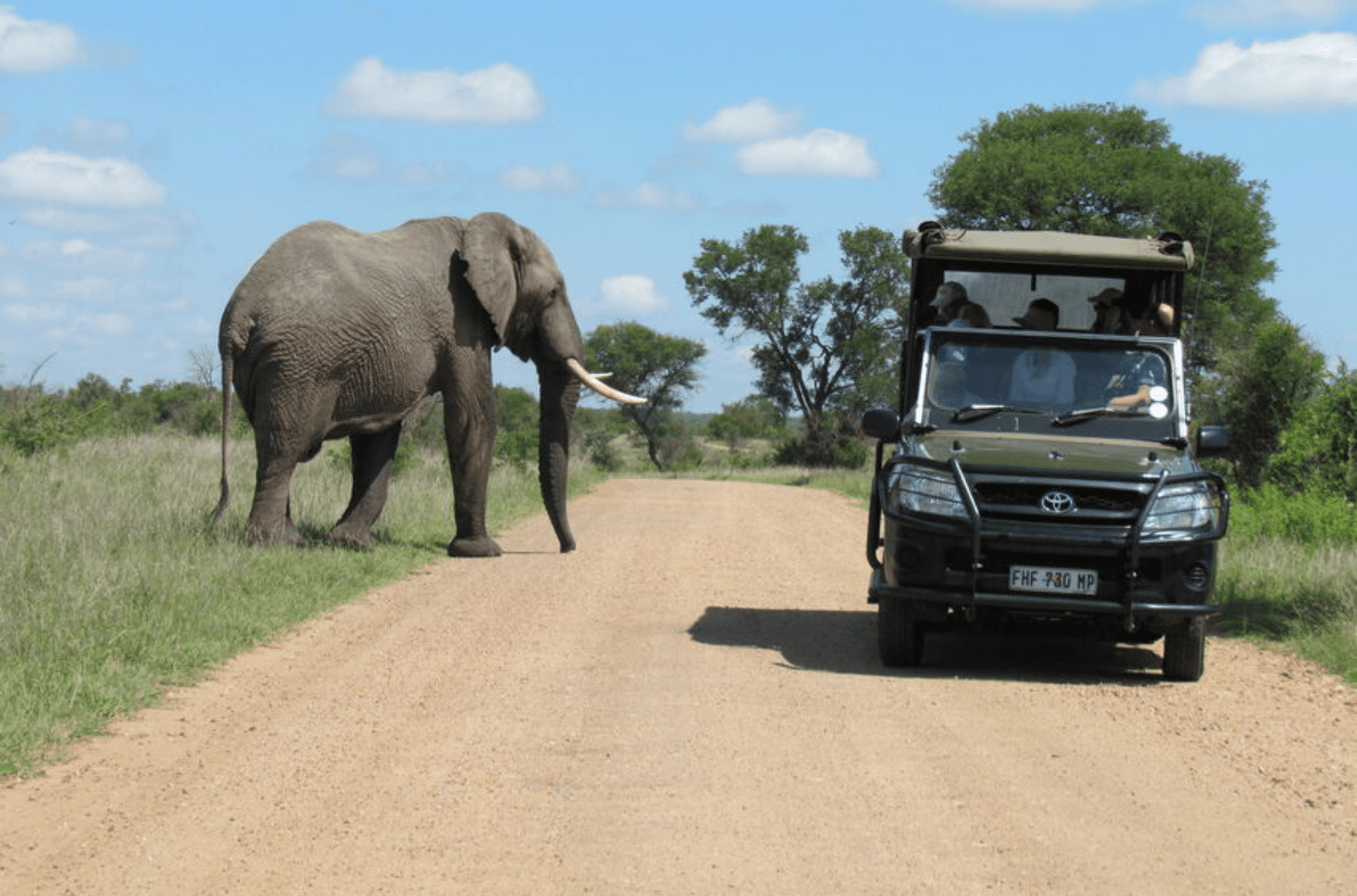 The closest safari to Johannesburg are:
Pilanesberg Game Reserve
Animals: Big 5 – the lion, leopard, rhinoceros, elephant, and Cape buffalo.

Distance from Johannesburg: 2.5 hours
Madikwe Game Reserve
It's the fifth biggest reserve in

South Africa

and home to the Big Five.

Distance from Johannesburg: 3½ hours
Lion and Safari Park
Mongena Game Lodge
4 star rated Mongena Game Lodge is situated in the malaria-free, north-western section of the big five Dinokeng Game Reserve

Distance from Johannesburg: 1 hour
Dinokeng Game Reserve
Apart from the Big 5, Dinokeng also boasts cheetah, brown hyena, zebra, and giraffes.

Distance from Johannesburg:

1 hour
Shopping in Johannesburg in one day
If Johannesburg is the last stop for your trip and you want to buy South African souvenirs for your loved ones or you just came to shop till you drop in Jozi, These are some of the best places to go.
Mall of Africa: One of the biggest malls in South Africa with local and international brands.
Neighbourgoods Market: Bustling outdoor market, open Saturdays, with a wide range of eateries, bars, clothing stores, and handmade crafts.
44 Stanley: This boutique shopping in Auckland Park, Johannesburg. You'll find a selection of local independent fashion and home goods labels, cafes, and coffee shops spread across a series of lush interlinked courtyards.
Oriental Plaza: Indoor bazaar with shops selling bargains from clothing to homeware to spices, plus food stalls.
Arts on Main: This creative hub features art galleries, artists' studios, eateries, shops & more.
Travel Insurance for South Africa
Use travel insurance while visiting South Africa so you are covered for theft and medical expenses. There are a lot of adventurous activities to do in South Africa, and it's best to have peace of mind while driving, hiking, and trying some of the best food in the world.
Find out why I recommend World Nomads, check out my World Nomads Insurance Review.
Disclaimer: This article contains affiliate links. This means that if you make a booking after clicking on a link, I may receive a small commission at no extra cost to you!