Paris is one of the most beautiful cities in the world – with or without someone by your side! While it will probably always be known as the City of Love, I think it's a great place for solo travellers and it will remain one of my favourite places on earth. The fact that two of my friends live there and I always have a free place to stay certainly helps!
If you've never visited belle Paris and are planning your first trip, read these short but useful Paris travel tips to get you started – and if you need more inspiration check out these fun things to do in Paris.
Paris Travel Tips You Need To Know
1. Learn some French!
Even if it's only the basics, French people will appreciate it. Imagine someone visiting your country who just spoke at you in a different language! Even if it's a simple "Bonjour", "Merci" and the crucial "Vin du Maison". Need help from a local? You could practice your French and discover all the unique things to do in Paris with a local guide from Withlocals. Learning French is by far the most important of any Paris travel tips I can give you!!
2. Use Public Transportation
The Parisian subway is not only the best way to get around the giant metropolis of Paris (and probably the cheapest too besides cycling or walking) it is also a destination in itself. Many of the Paris metro stops are most like museums stick in time and the gateways, signs and entrances to the stations will take your breath away! This really is the Paris from the movies you have been dreaming of. If you only listen to one travel tip about Paris, it should be to take the metro! Should you want to go further afield, check out these great day trips from Paris!
3. No need for a visa
Since France is part of the Schengen area there is no need for you to stress or to wait long hours in line for a France visa appointment, just don't do anything silly like try to travel there without your passport! If you're from a different part of the world, be sure to check if you need a visa and where it can be bought.
4. Free museums visits
If you are a student and under the age of 26, Paris welcomes with open arms, and free museum visits! As long as you have a student ID to prove it! Be aware that there are many more museums in Paris, not just the impressive Louvre. Do your research about what other museums you can visit there and make sure you arrive early in the morning since the lines can be a bit long during summers. If you're visiting Paris during Christmas time, you are in for an extra special treat.
5. Consider ridesharing
Ridesharing apps like Uber and BlaBlacar are super popular in France -, especially for longer distances. Check out Blablacar for cars leaving from the airport to central Paris. This popular French car-sharing site often has lots of availabilities for people leaving from and going to the airport. If you're taking it to go back to the airport make sure to leave extra early, however, as although it is usually reliable you can never be too sure! It can be cheaper, and faster, than the bus and is a favourite among locals.
6. Wear comfortable shoes
As much as all love looking as chic as the Parisiens and dancing around the Eiffel Tower in a pair of Manolo Blahnik's, comfortable shoes are a much better option! Paris is MASSIVE and there is so much to see and do that you will most likely be on your feet for over 12 hours each day. Even if you're plan is simply to go shopping, or to do a food tour, wearing flats is the best foot forward.
7. Rent a bike
Velibs are public bikes which you can find everywhere around Paris and cost under 2 euro to rent for the entire day. You can pay for a Velib at any Velib station (only payable by card) and keep the bike for the whole day or just a few hours. Remember to change your bike at a Velib station every 30-40 minutes though (depending on your subscription) or you'll have to pay a little bit extra. This is how locals get to work or get around the city, and is great for those on a budget!
8. Have a picnic
If you want to visit Paris like a local, and not go broke, I highly recommend having a picnic or two as your main meal of the day. Restaurants, especially those with top French cuisine, can be horribly expensive and you can get equally delicious food from local farmers markets and have a picnic with an uninterrupted view of the Eiffel Tower. Just pick up a cheap bottle of wine in the grocery store and bring a blanket to sit on and you're sorted!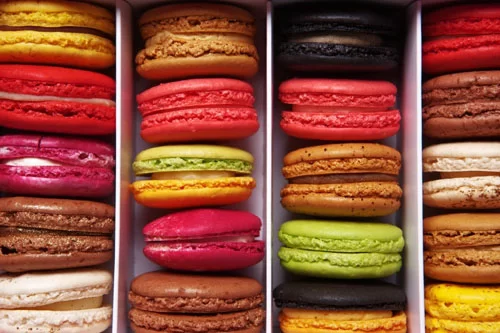 9. Ask for tap water!
No, you do NOT have to pay for overpriced bottled water everytime you eat out in Paris. Simply ask for a carafe of tap water instead and save yourself around €5 a bottle!