Despite the article heading, there are in fact a million reasons to visit Cape Town. Along with another million reasons why I want to move there, why I love it more than any other city on earth and why you probably go live there! No one has time for a blog post that long though, so let's just start with these 12 great reasons to visit Cape Town or to at least place it firmly on the top of your bucket list! If you're looking for more fun things to do in Cape Town, this post should help.
Honestly though, if you're are looking for some travel inspiration and are still on the fence about vising South Africa, these 12 excellent reasons to visit Cape Town should help! Also, if you are looking for the best places to stay, be sure to check out my guide to the best hostels in Cape Town or, should budget allow, treat yourself to a luxury Airbnb apartment.
12. Stunning beaches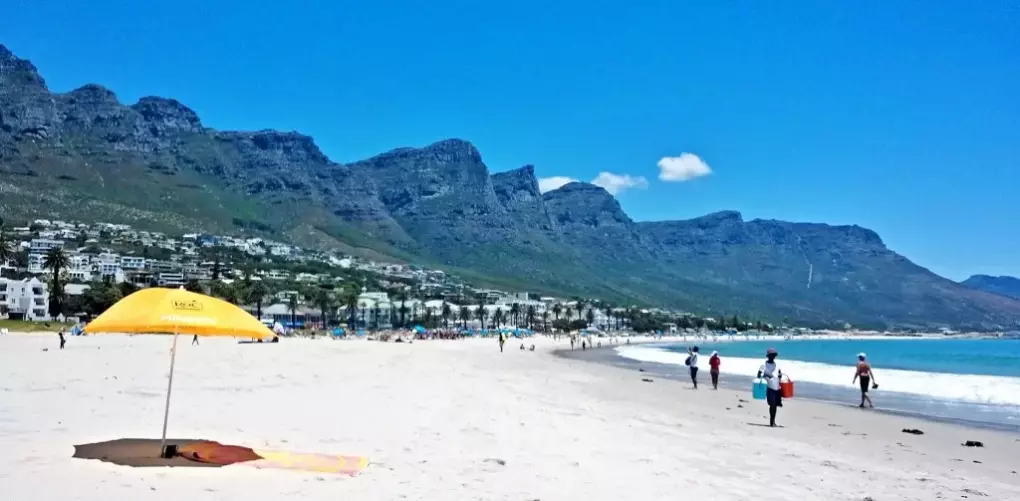 Cape Town is pretty famous for its beaches and once you visit it's not hard to see why. They are RIDICULOUSLY beautiful. Honestly, sometimes I found myself just standing there looking at the beach and the view and the turquoise water and thinking, "Is this for real?! Am I really here right now?". While there are obviously some that are busier than others such as the Gay-friendly beaches in Clifton or the ever-popular Camps Bay, there are also a myriad of beaches that nobody seems to know about. The view from Sunset Beach en route ro Blouberg Strand, where you can get the picture perfect photo of table mountain across the bay was beautiful while Noordhoek beach at the end of Chapman's Peak drive was the longest and whitest beach I have ever seen.
11. Whale Watching
This was a bit expected but without a doubt the nicest surprise of our few days in Cape Town! En route to Robben Island, while chatting away on the ferry, someone spotted some whales only a few metres from the boat! We all ran out onto the deck outside and watched a Southern Right whale breach right in front of the boat. It was the most incredible sight. Then on our way back to Cape Town that afternoon we spotted more whales in the distance and everyone on board went crazy (with happiness) yet again! Apparently the best time for whale watching is from June until October so we were seriously lucky to spot whales so late in the year (we saw them in late November). You can also head to the town of Hermanus, just a two hour drive from Cape Town, where whales can be spotted almost every day of the year. There is even a man who calls himself the world's only 'whale whisperer', who lets everyone know where to look for the whales!
10. Perfect weather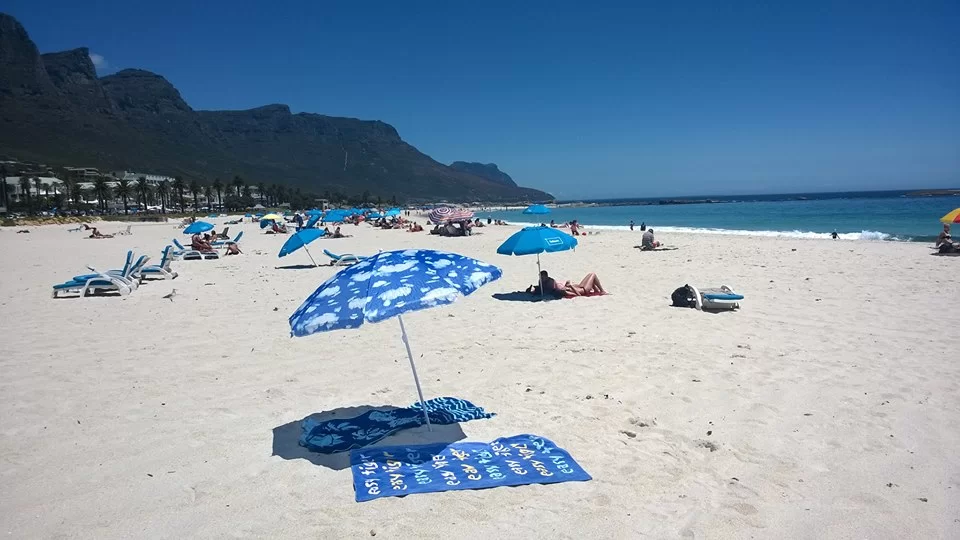 The weather in Cape Town this time of year is beyond perfect. Unlike other destinations in South Africa further up the coast, like Durban or even Joburg, that are uncomfortably humid and sticky during the summer, Cape Town is a real breath of fresh air. During our time there it was beautifully sunny every day, with nice coastal breeze to keep you cool. While the evenings can get a little chilly in November and early December, by January and February I have no doubt the temperature will be just perfect. So if you're looking to beat the winter blues, pack your shorts, t-shirts and summer dresses and get yourself on the next flight to Cape Town!!
9. Shopping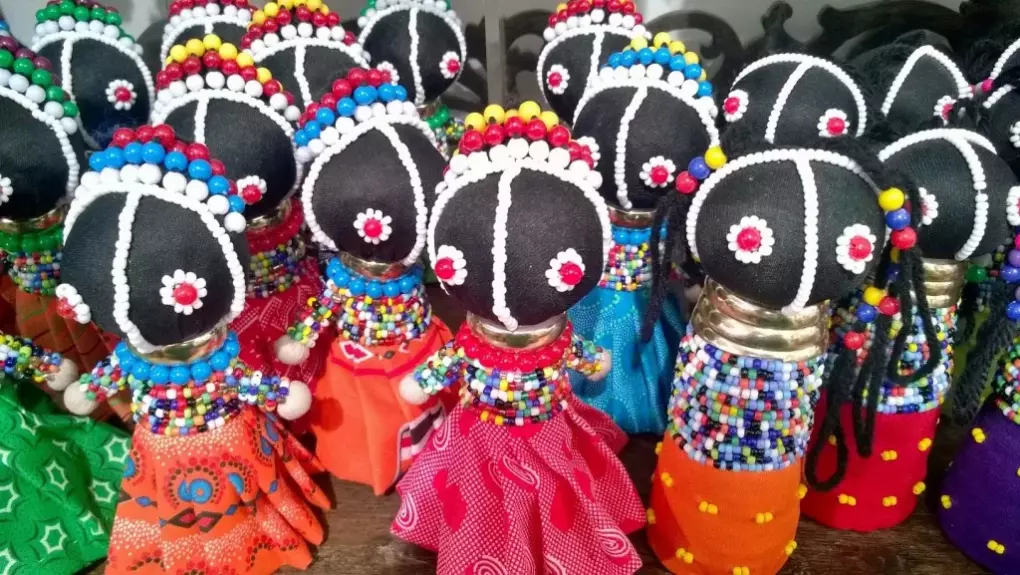 The shopping in Cape Town was surprisingly impressive. First off, don't bother buying all the clothes you need for your holiday in your home country. Such a waste of all those precious euro or dollars. I was able to buy all the clothes I needed in Cape Town for a fraction of the price, meaning I had more money for fun activities like skydiving or…drinking wine! There is also an excellent selection of souvenir markets where you can buy traditional African crafts and also lots of tiny boutiques with beautiful pieces of art work that would look amazing in any travellers home. Sadly I don't have a home (downside of being nomadic!) so had to stop myself from buying anything. These brightly coloured paintings really caught my eye…I might have to go back some day just to buy them!
8. Delicious wine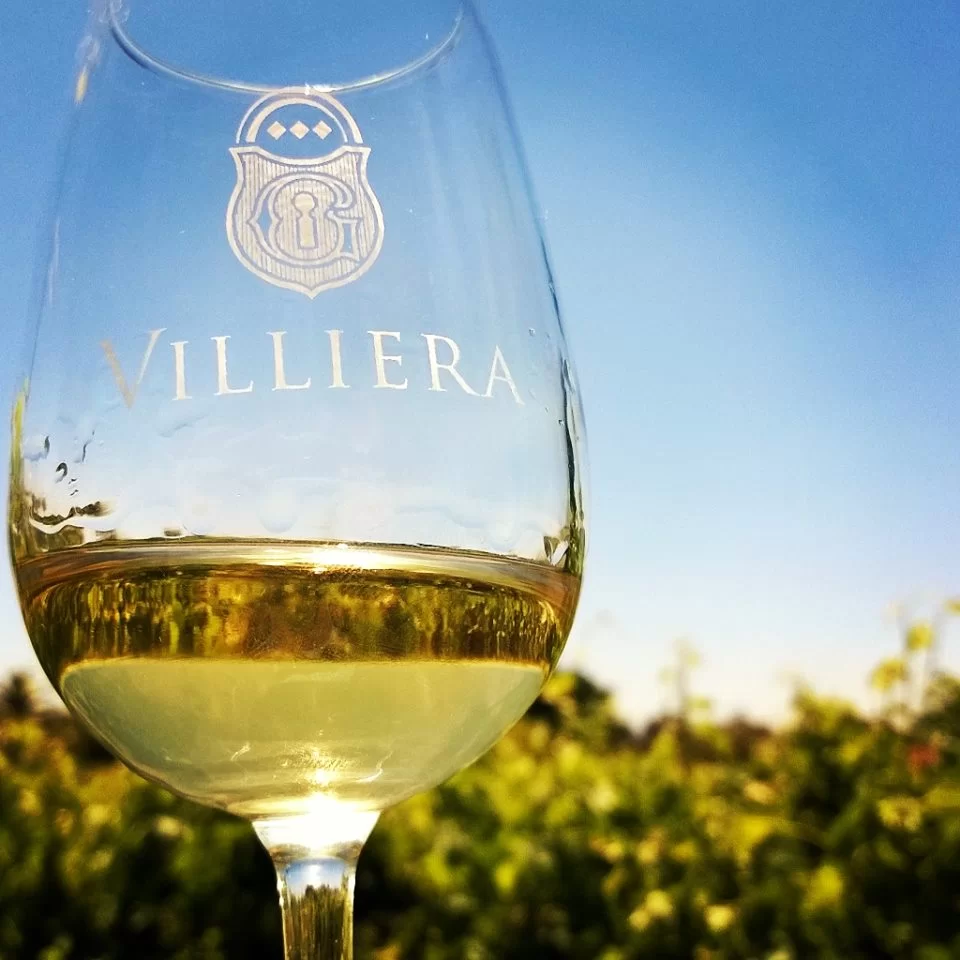 There was no way I could write a post about Cape Town and not mention wine. I'm totally in love with the stuff since visiting the Cape Wine region and would not be caught dead buying wine from any other region…for the time being anyway! We did a self drive wine tour from Cape Town to Stellenbosch, but there are also many great day tours you can do from your hostel or you can do the hop on hop off wine tasting bus from Stellenbosch! Villiers was definitely my favourite winery to visit while Simonsig was a favourite among my friends, mainly because it is a very expensive wine back home and we were able to sit there drinking it for hours and only had to pay a few euro tasting fee! Villiers only charged the equivalent of 2 euro tasting fee and if you bought a bottle of wine (we all did!) the fee was waived. We also tasted some delicious local cheeses and had short walk around the vineyard. If you go to Cape Town, you HAVE to go wine tasting!! If you're a foodie like me, you'll enjoy this great post about eating your way around Cape Town!
7. Fascinating history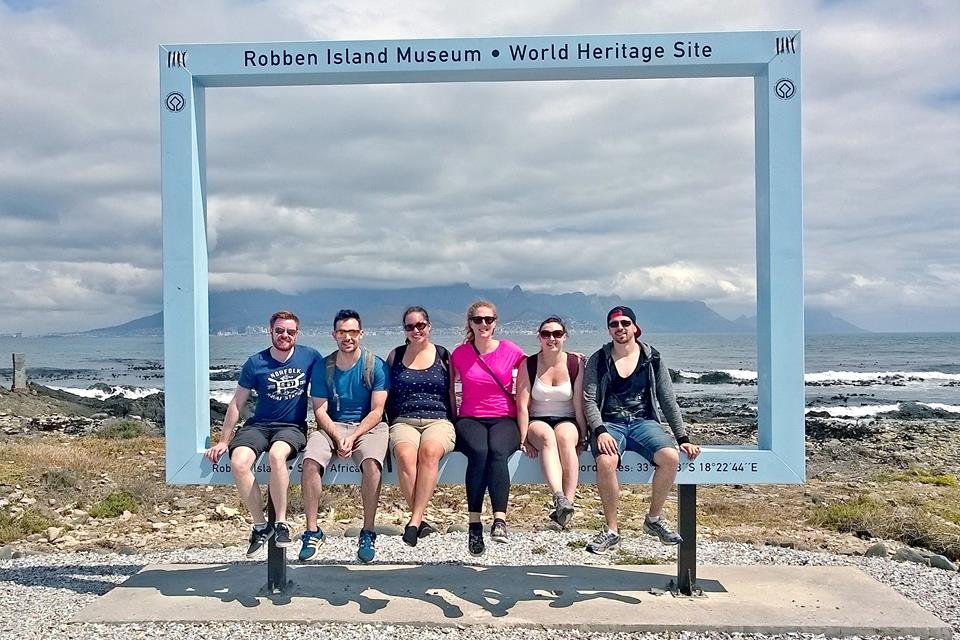 A visit to Cape Town would not be complete without a visit to some of the cities most important historical sites. Be it a tour of a township just outside the city with a local guide just outside the city, a self guided tour around the District Six museum (to learn more about Apartheid and South Africa's very recent history) or a half day trip to Robben Island (where Nelson Mandela was imprisoned for 27 years before he was released and made President), there are so many interesting historical sites to check out.
6. Extreme sports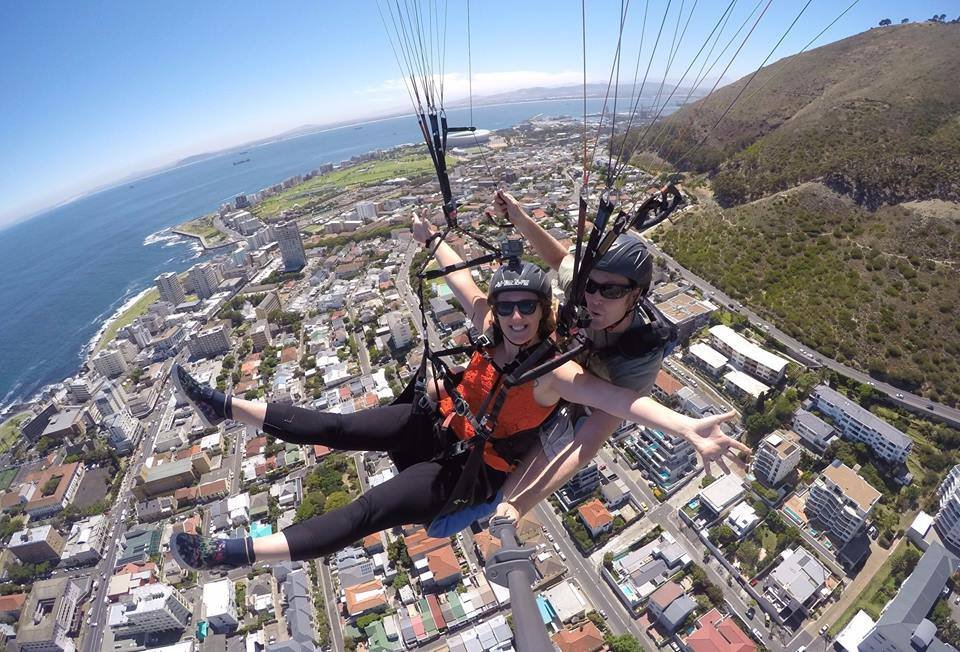 This was definitely one of my favourite memories of Cape Town; Paragliding off the side of Signal Hill, gliding down across the city suburbs of Camps Bay and Seapoint and the landed mere meters from out Airbnb apartment! We paid around 70 euro per person which is definitely the cheapest price I have ever seen for paragliding. That said, it is even cheaper further up the coast in places like Mossel Bay, but then you don't get the same spectacular views that you get in Cape Town. Other extreme sports on offer include: Skydiving, swimming with seals, Shark cage diving, sand boarding, surfing (with sharks!!) and scuba diving. Pretty much anything you are looking for can be found in Cape Town or near by!
5. African Penguins

A site nobody expects to see in their lifetime: hundreds of adorable penguins chilling out on a beautiful, white sandy beach. Seeing penguins while you are dressed ion shorts and t-shirt and eating an ice-cream to keep cool is quite a bizarre experience, but also a real highlight of any visit to Cape Town. Found on a Boulders beach in Simonstown and on a beach on Robber Island, these African Penguins are absolutely adorable and a must see. You can easily stop by here to see them en route to the Cape of Good Hope and Cape Point.
4. Beautiful Bo Kaap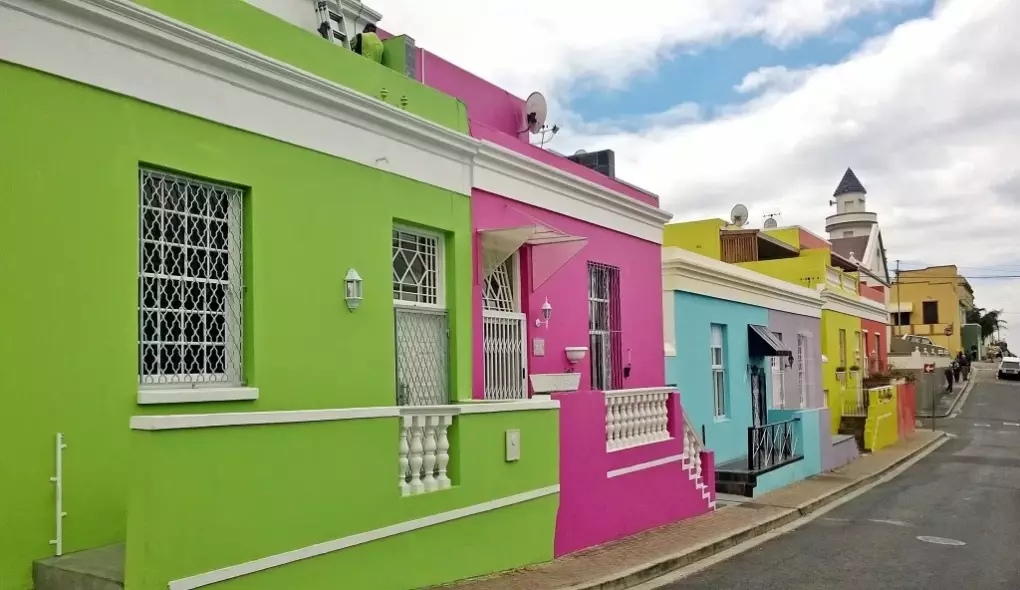 Bo Kaap, an area in Cape Town full of brightly painted houses, has the most fascinating history. Home to the Cape Malay people, it is a predominantly Muslim district with a strong sense of community and tradition. The residents have one tradition loved by locals and visitors alike; they repaint their houses in bright uplifting colours each year to celebrate the end if Ramadan. Another tradition is their annual 3 day festival, which starts after Ramadan. They enjoy a 3 day feast (having fasted for over a month!!) and take to the streets to celebrate, with celebrations starting at the sight of the rising full moon and continuing throughout the night.
3. Table Mountain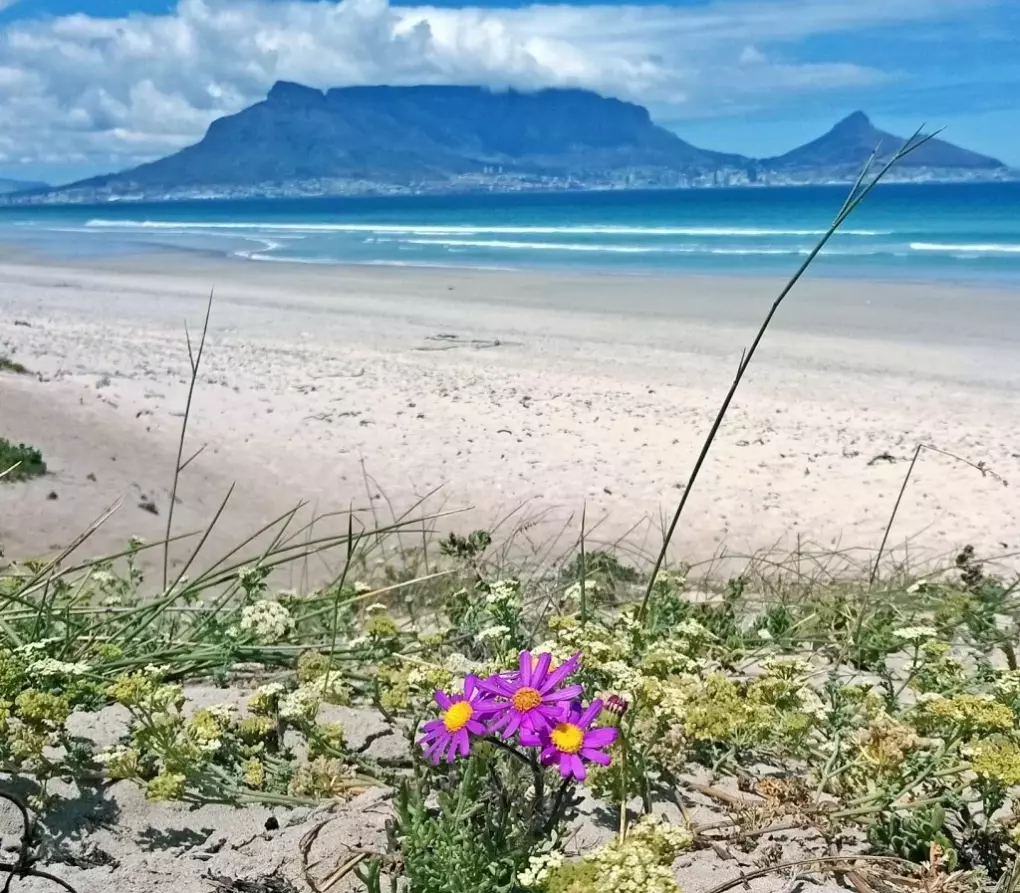 Table Mountain, that iconic landmark that frames the city and is recognizable to people all over the world. It's strange how a city has formed at the base of a mountain and that said mountain now is the centre point of the entire city. Whether you decide to hike to the top through Table Mountain National Park, take the easy route and catch the Cable Car or simply admire the mountain from every angle (you can see it from Camps Bay, Blouberg Strand and even on the ferry to Robben Island), it is sure to be the focal point of many of your adventures in Cape Town. The mountain is one of the new 7 natural wonders of the world and the entire area is protected as part of the UNESCO Cape Floral Region World Heritage Site as the park supports a high diversity of flora, much of which is rare and endemic to this particular region. It's a true hikers paradise!
2. Cape Of Good Hope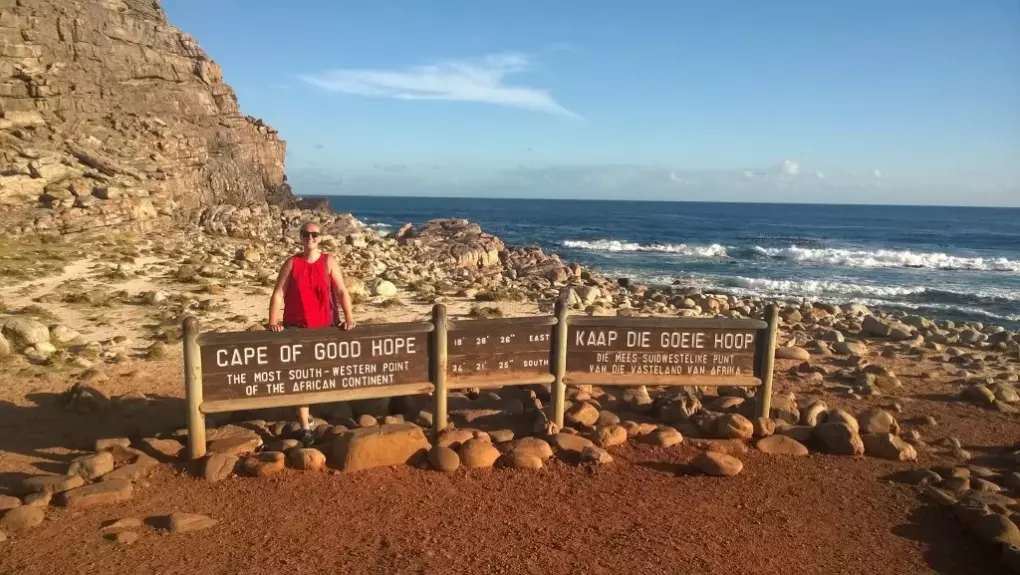 As if you needed one more excuse to visit this incredible place, now you can tick off a pretty amazing bucket list item! The Cape of Good Hope is the most south westerly point on the entire African continent….the edge of the world as we know it. People use to think it is where the two great oceans (the Indian and Atlantic) meet but that is actually a tiny bit further along the coast at Cape Agulhus. It is still a very beautiful part of the country with a lot of birdlife to see, home to a range of different shipwrecks that never made it around this dangerous shipping route and more wild baboons than you can shake a stick at!
1. Perfect sunsets
Cape Town has such magical sunsets that many people who live there have set up Instagram accounts with the prime purpose of showcasing all of Cape Town's best sunset spots. While obvious ones like Signal Hill, Lions' Head and Camps Bay (sun downer cocktails, anyone?) see masses of people each clear evening, there are loads of other beaches where you won't run into single other traveller. Drive out to Blouberg Strand to get that postcard perfect of the sun setting behind Table Mountain, take a spin down to the Cape Peninsula and watch the sun setting behind Kommetjie lighthouse or Cape Point or watch the sky change colour throughout the evening from Noordhoek beach, where you will have the entire place to yourself.