Sri Lanka is finally being recognized for the incredible country it is. From winning a world tourism award for "best adventure destination in Asia" to being listed by Lonely Planet as one of the top places to visit, the world is slowly starting to see what makes Sri Lanka one of the most beautiful countries on earth.
Having travelled to the pearl of the India Ocean 4 times in the last 2 years, here are 9 reasons to travel to Sri Lanka.
Top Reasons To Visit Sri Lanka
VIDEO: 9 Reasons To Visit Sri Lanka
1. Friendly people
Let's start with the people. Sri Lankan people are some of the friendliest people on the planet and they never fail to have a smile on their face. Be it in the arrivals hall at the airport, climbing Pidurangala, picking tea in Nuwara Eliya or
Ella
or taking a whale watching trip down south, one thing is a given. The locals will welcome you with open arms and ensure you're happy, safe and taken care of. If there are any Sri Lankans reading this – STUTI! Thank you for being so nice!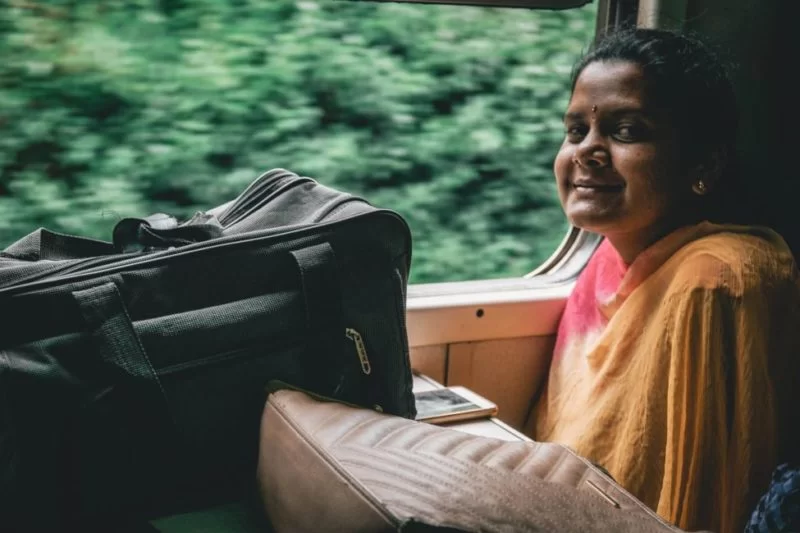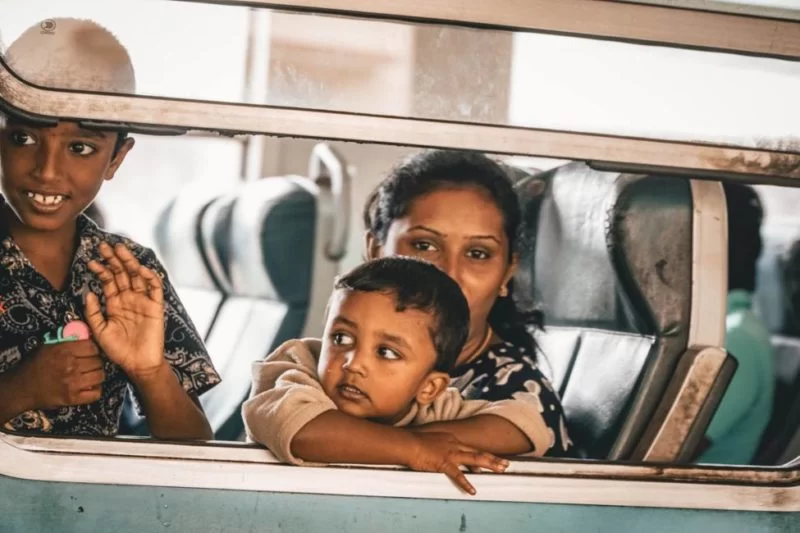 2. The stunning landscapes
If you visit Sri Lanka, you'll wake up in wonder every day of your trip. As your bright blue train slowly meanders its way through the mountains, as your pass passes through
tea plantations
as far as the eye can see, as your tuk tuk whizzes past some of the most pristine beaches you've ever laid your eyes on — you'll quickly realize why people rave about the landscapes in Sri Lanka.
Be sure to take every opportunity to climb to the top of the nearest peak, get as close to as many waterfalls as possible, and to never miss a sunset on the beach!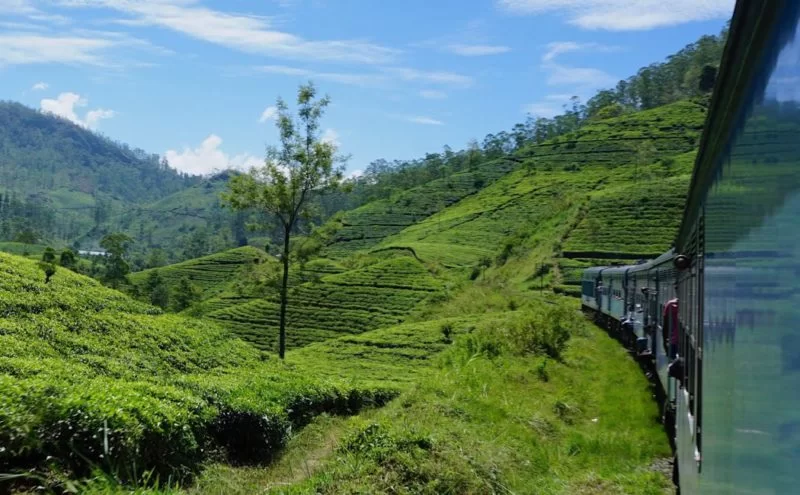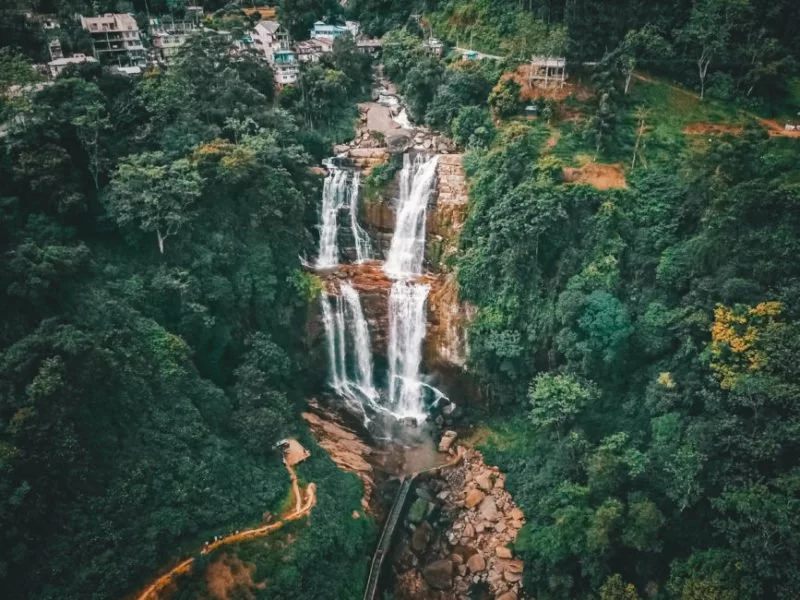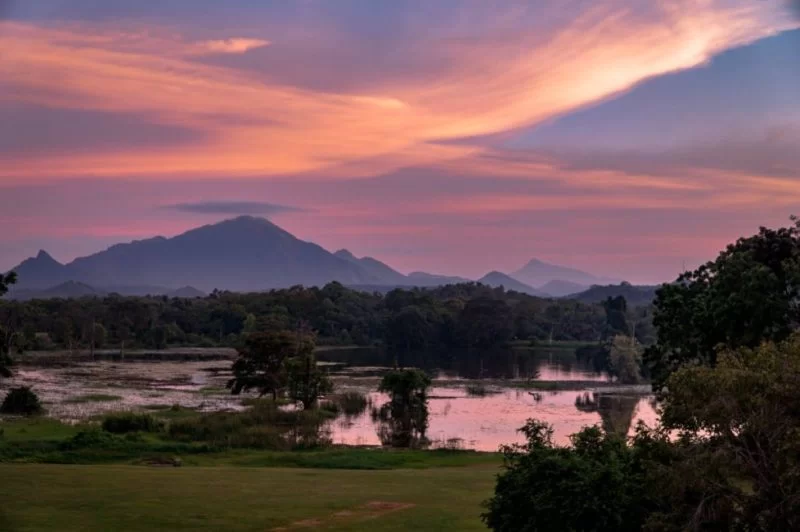 3. Best wildlife outside of Africa
Sri Lanka has some of the best wildlife viewing opportunities outside of the continent of Africa. It's home to the largest Asian elephant population in the world, and is the only place you can both the largest land mammal and the largest sea mammal within 30 minutes.
Be it whale watching in Mirissa, looking for leopards in Yala National Park ot hanging with elephants in Kaudulla – you're sure to have many unforgettable encounters with wildlife that will stay in your memory for ever.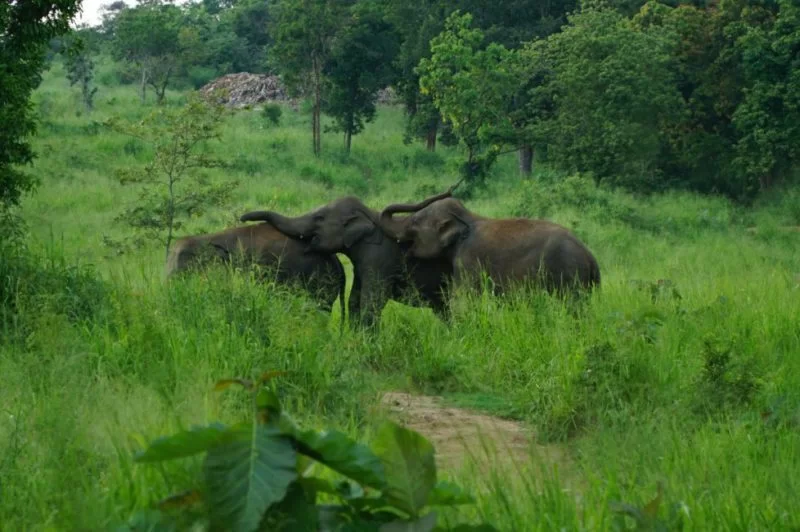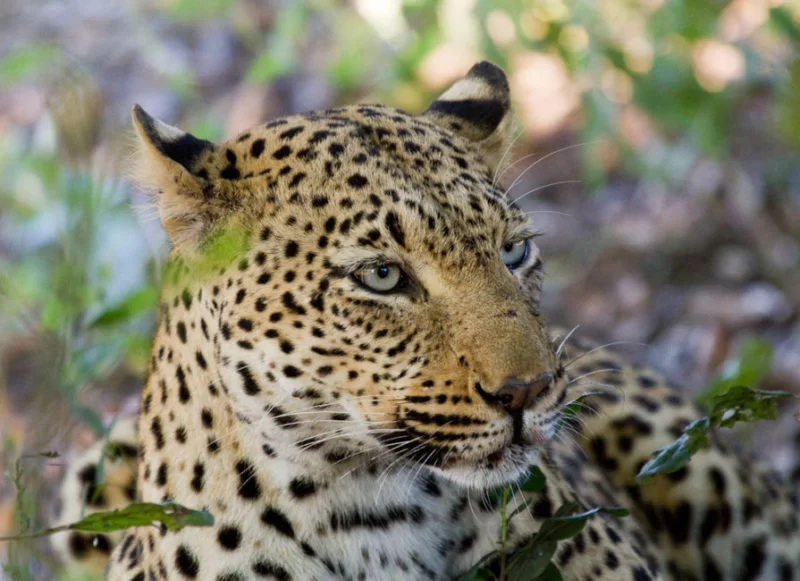 4. Untouched beaches
Sri Lanka is home to some of the wildest, most beautiful untouched beaches in the world. Imagine hundreds of kilometers of palm fringed beaches, powdery white sand and not a soul around to interrupt your thoughts.
From Pasikudah on the East to the beaches near Jaffna in the north, to beach resorts in Tangalle and Dalawella – there is certainly no shortage of choice when it comes to picking the right beach in Sri Lanka for you. And believe me, the sunsets here are beyond epic.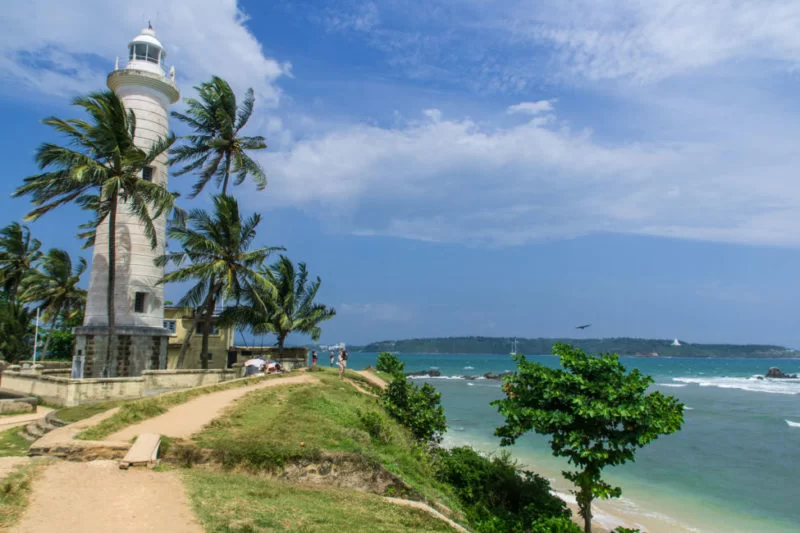 5. Most delicious food
Even just thinking of all the delicious curries in Sri Lanka has me dreaming of returning. Sri Lankan food is packed full of unique spices and flavours and has to be one of the top cuisines in the world.
Taste crab in Colombo and fresh seafood down south, try Kotthu, hoppers, beetroot curry, dal, deviled fish, polos, jackfruit, chili chicken – the list goes on!
https://www.youtube.com/watch?v=WJbn6Qoa248
6. Cultural Heritage
Sri Lanka has SO much to offer the visitor when it comes to important historical and cultural sites. From the historic rock fortress at Sigiriya built for the last king, to impressive giant stupas in Anaradhaura, one of the ancient capitals of Sri Lanka.
From the ancient cave temples in Dambulla dating back to 2nd and 3rd centuries BC to the beautiful old fort in Galle – build by the Portuguese and fortified by the Dutch – one of the only buildings in the south to survive the 2004 Tsunami – as you can see there are endless sites of historic and cultural importance to visit – perfect for culture vultures.
Many of the top sights are concentrated in the middle of the country, known as Sri Lanka's cultural triangle, making it easy to visit many even on a short trip.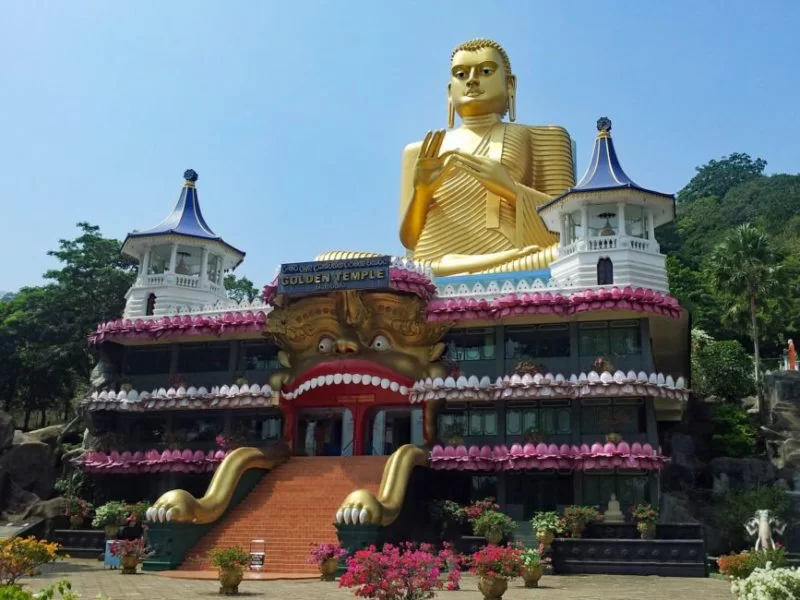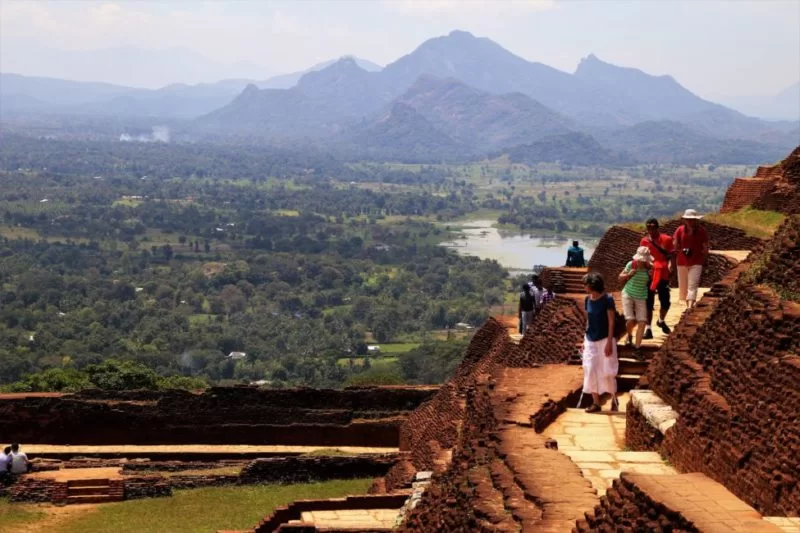 7. Gorgeous hotels
One thing I personally love about Sri Lanka is the incredible selection of luxury hotels for budget prices. Luxury doesn't have to mean expensive in Sri Lanka and there are hundreds of gorgeous properties with vast gardens, lakes, infinity pools, private beach access and spectacular views to be found.
Sure, some will cost you an arm and a leg but most are reasonably prices and you can always find a gem to suit your budget.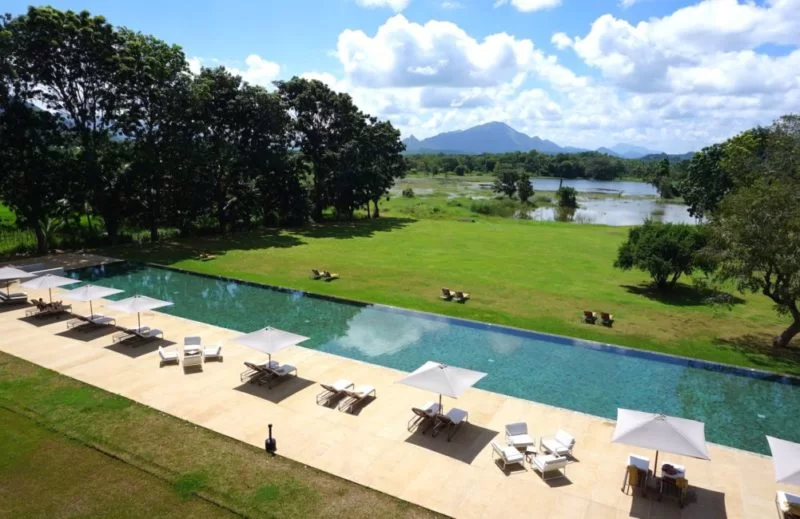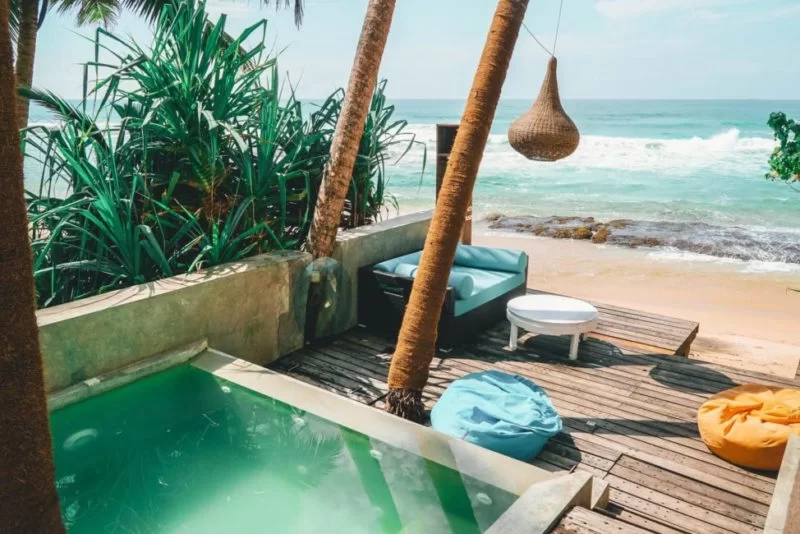 8. Spiritual Experiences
Regardless of what religion you are, or even if you have no religion at all, you can still appreciate how unique Sri Lanka is as a religious and spiritual melting pot. In Colombo, for example, you can find a Hindu temple, a Buddhist temple and a Moqsue – all one one street.
There are some truly beautiful temples worth visiting while travelling in
Sri Lanka
from Pidurangala Cave Temple to the famous Temple of The Tooth Relic in Kandy to the colourful Nallur Kovil in Jaffna.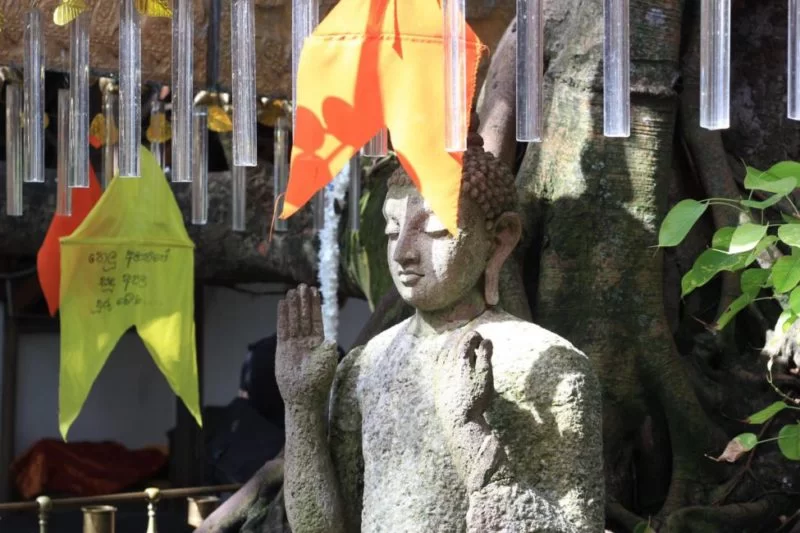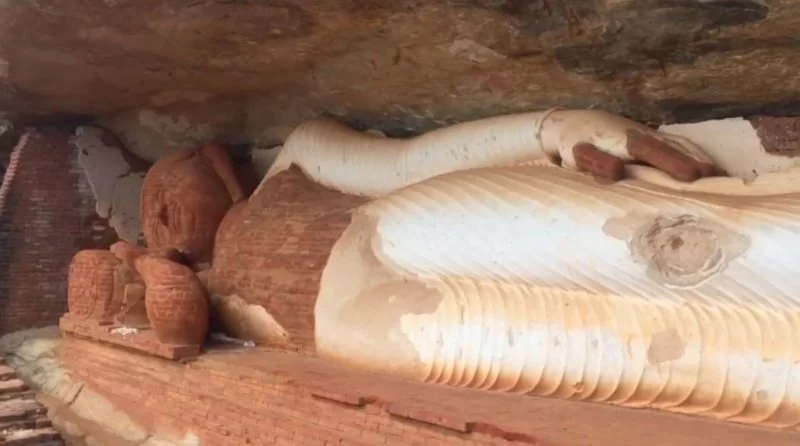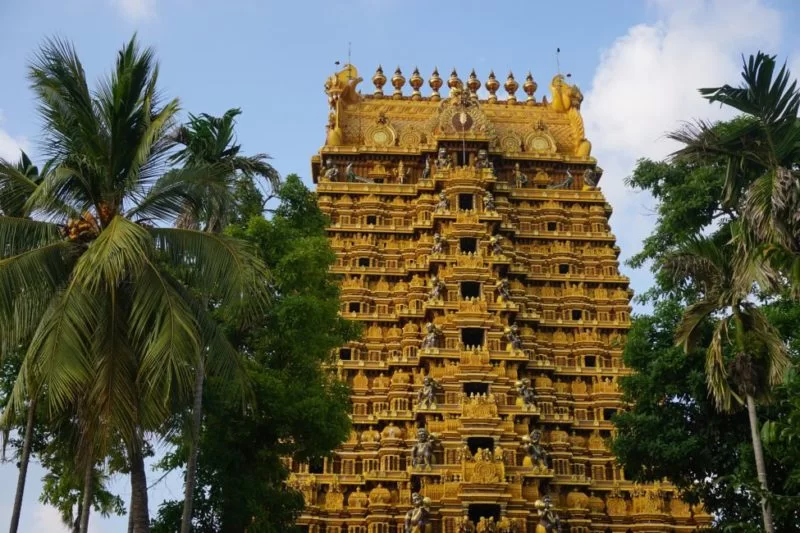 9. It's super cheap!
Your final reason to travel to Sri Lanka should be because it's a destination that offers such great value for your money! You can eat dinner for $2, you take one of the most beautiful train rides in the world for less than $1. Even the more touristy excursions such as whale watching or doing an elephant safari will only set you back $20 or $30 per person. Many of the best things to do, such as hiking up mountains, trekking to spectacular waterfalls or watching sunsets on the beach, are totally free! There are super cheap Airbnbs and guest houses to be found, local arak alcohol to be tasted, street food to be consumed and tuk tuks to be bargained over.
Sri Lanka is an incredible beautiful country with so much to offer – and most importantly – a visit here won't break the bank!!