Isla Galapagos, also known as the Galapagos Islands, are scattered like tropical gems across parts of the eastern Pacific Ocean and are certainly some of the most interesting places in Ecuador. The Galapagos boasts unique natural sights, beautiful, diverse wildlife, and unbeatable views. It's no wonder it was named a UNESCO World Heritage Site.
If you are planning a whirlwind adventure with your partner, a trip to the Galapagos Islands is right up your alley. From Galapagos boat tours to fine dining on Ecuadorian cuisine, there is no shortage of romantic things to do in the Galapagos Islands.
So what are you waiting for? It's time to dive right into the best activities and places to see.
What to Do in the Galapagos Islands
There are around 13 major islands in the Galapagos archipelago, each offering an array of things to do. If one thing is sure, these activities are geared towards anyone from adventurers to easy-going beach dwellers. Here are the top things to do for couples.
Spend Time on Galapagos Beaches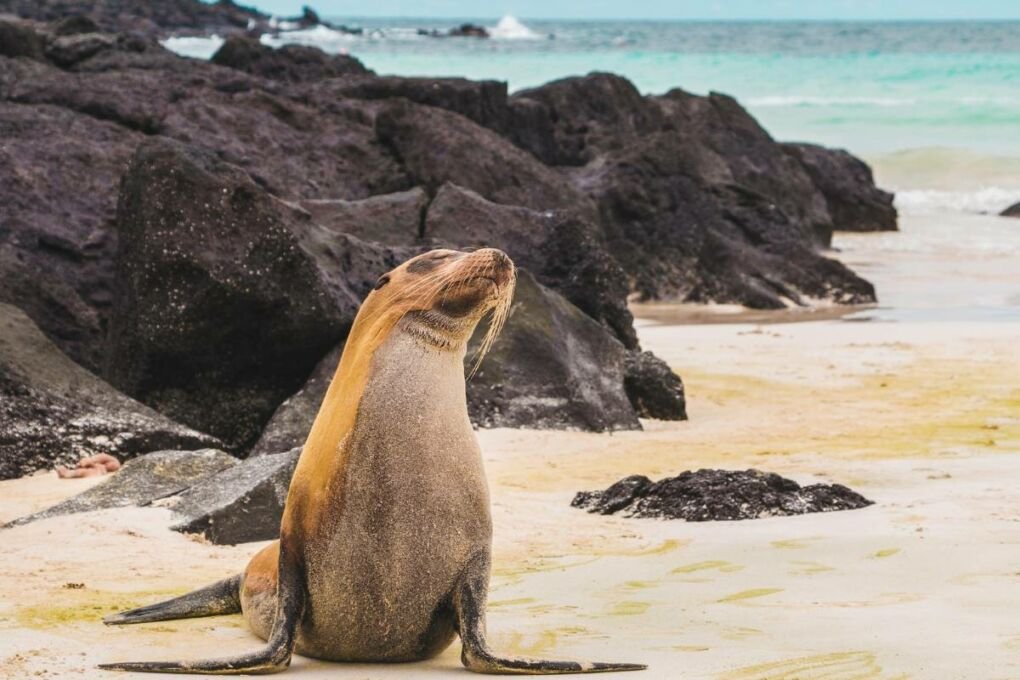 Like most tropical vacation spots, the Galapagos is jam-packed with gorgeous, sandy beaches perfect for catching a tan, relaxing, or sipping on some tasty drinks. Playa Punta Carola on Saint Cristobal Island, Gardner Bay on Española Island, and Red Sand Beach on Rabida Island are excellent spots.
That said, nothing quite compares to Tortuga Bay in Santa Cruz, which consists of two separate beaches – Playa Mansa and Playa Brava. Tortuga Bay, named after the black sea turtles that nest there, is a prime location to see more local wildlife. If you're a bird-watcher, then you're in luck because tons of birds reside here, specifically flamingos, finches, and pelicans.
A couple's trip to the white sandy beach of Tortuga Bay, or any other Galapagos beach for that matter, will undoubtedly be filled with sunshine, brilliant blue waters, and relaxation. Seriously, what's not to love?
Marvel at Galapagos Island Volcanoes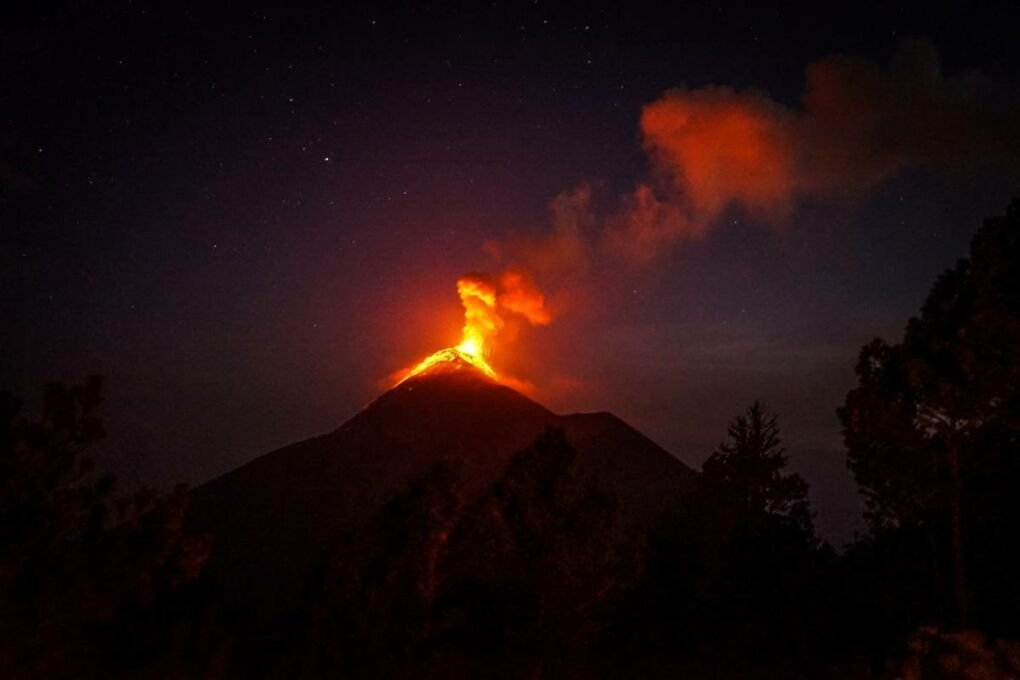 Apart from the Galapagos Rise, volcanoes form a piece of the unique geography of the islands and are certainly one of the great attractions of Ecuador. Interestingly, the islands were formed through repeated eruptions and shifts in the tectonic plates, pushing them to the surface. This one-of-a-kind geography is something you can't find anywhere else.
There are around 21 volcanoes on the islands, 13 of which are active, so if you and your partner are in for a thrill, you'll want to check these out. Tours are the best way to catch a glimpse of these natural wonders. The most recent active volcano eruption was at Wolf Volcano in 2022, so if you're lucky, you might be able to catch another explosion in action.
If you're a fitness fanatic, a terrific thing to do is trek up to the top of Sierra Negra. The hike isn't for the faint of heart, coming in at around 12.7 miles long and taking close to six hours to complete. But one thing is sure – the views toward and at the trail's end are well worth it.
Visit Pinnacle Rock on Bartolomé Island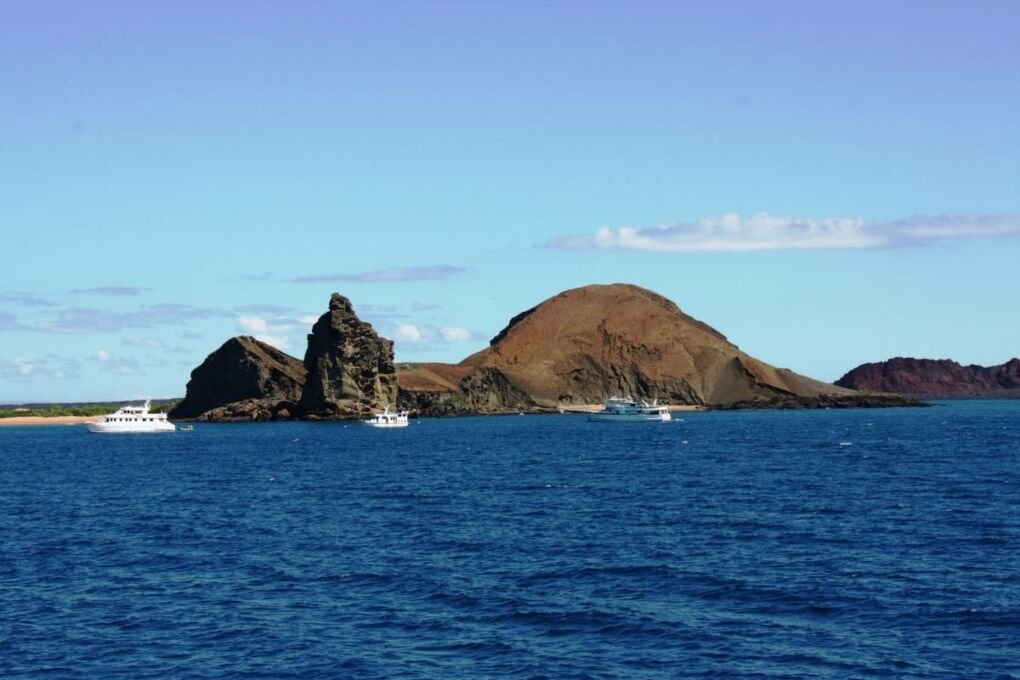 Pinnacle Rock is one of the most famous Ecuador tourist sites in the Galapagos, and it's no wonder why. This location should definitely take a seat as one of the most jaw-dropping and picturesque spots to visit.
Pinnacle Rock is a tall, pointy (and pretty massive) stone formation seated gloriously on Bartolomé Island. Besides taking some fantastic photos of the rock itself, you can swim (or snorkel) in the ocean waters along the northern beach, just adjacent to Pinnacle Rock. Additionally, you can walk down a trail to reach the southern beach for a new perspective of the scenery.
Top tip: Swimming is allowed on the northern beach but prohibited on the southern one, where stingrays, eagle rays, and black-tipped sharks are quite prominent.
Take a Cruise Around the Islands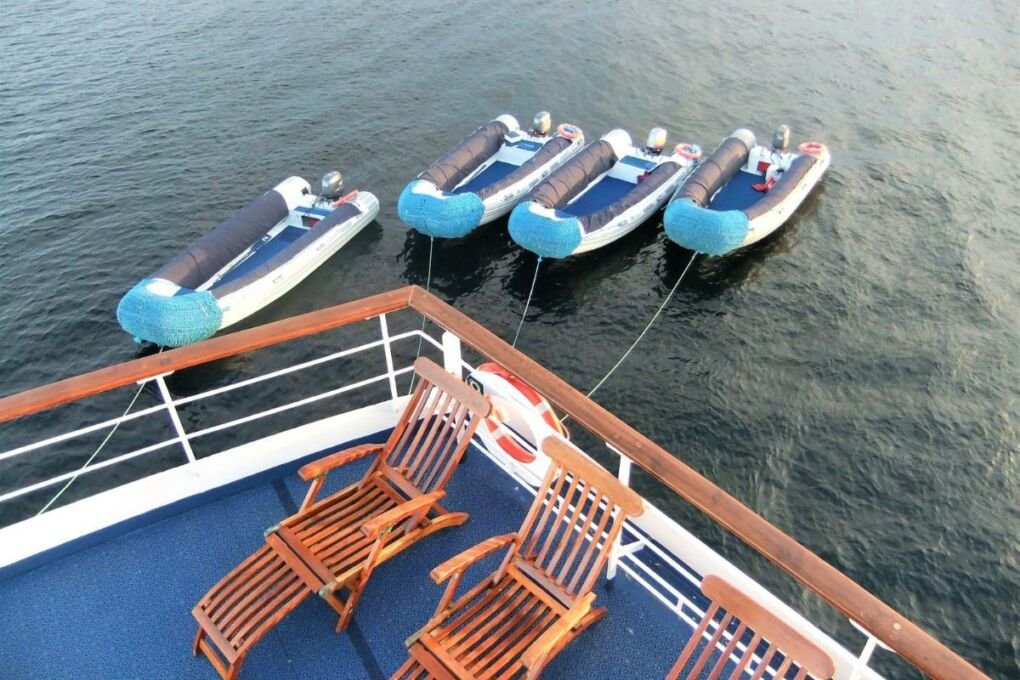 The Galapagos boast some of the most diverse marine life. Sharks, manta rays, whales, dolphins, and albatrosses – you name it, the crystal waters surrounding the islands will have it. And what better way to experience the wildlife and the incredible views than by taking a cruise?
You and your partner can sail away and enjoy one of the Galapagos' most romantic getaway adventures you can ask for, taking in stunning vistas and sipping cocktails on board. Depending on your chosen cruise line, there will be unique experiences, from hot tubs to fine dining. It's truly one-of-a-kind.
Grab a Bite and Try Ecuadorian Cuisine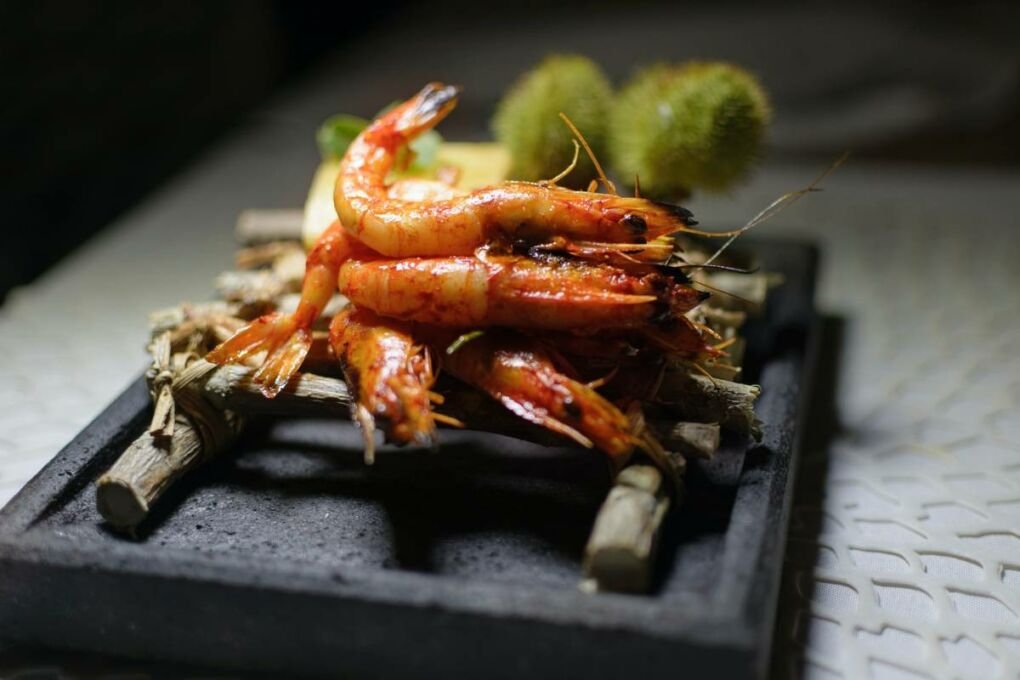 Let's be honest – no lover's retreat is complete without some good food, and if you're a seafood fanatic, then there's no better place to be than in the Galapagos. When you visit the islands, you and your partner definitely need to try your luck at some amazing restaurants across the region. Plus, what's more romantic than a dinner night together?
Being surrounded by the sea, fish dishes are top-notch. You can try anything from the most luxurious lobster dish to a simple fish taco. Some popular dishes in the Galapagos include rich and delectable lobster cooked in coconut milk or a classic seafood soup backed with the flavor of the sea.
But no matter which island you're on, so long as you like seafood, you'll be spoiled for choice when it comes to food options. Of course, vegetarian and regular meat dishes are available, too.
Have a Couple's Spa Day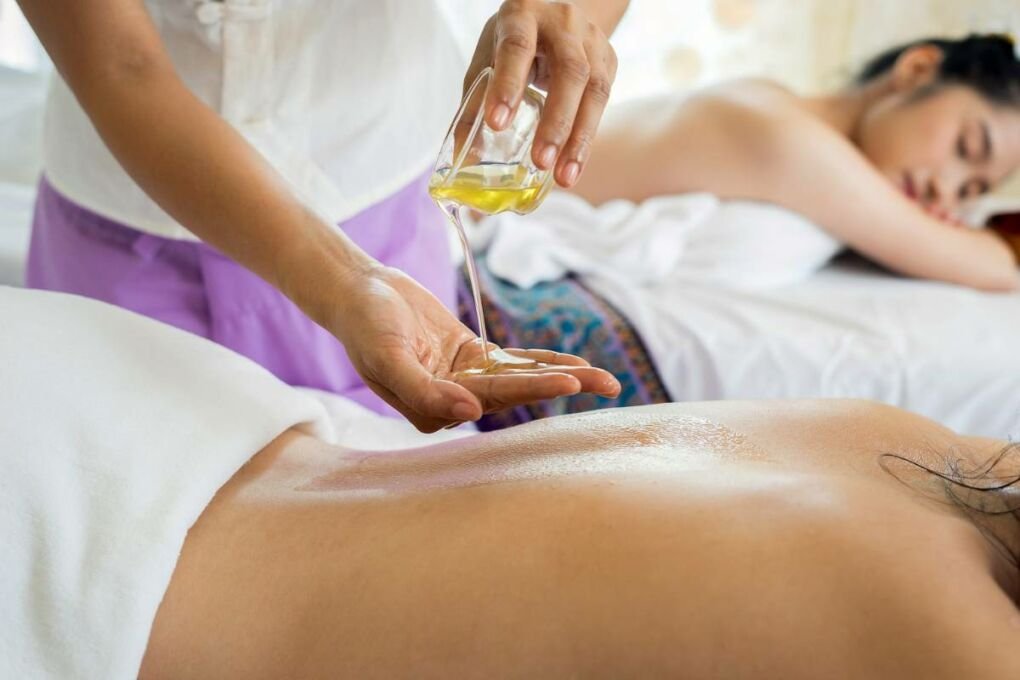 By now, you've probably noticed that the Galapagos is filled with adventurous activities for the thrillseekers among you, but don't worry – there will be plenty of time to kick back and relax.
When you book a cruise or stay at a hotel, the chances are you will have the option to opt in for some kind of spa experience. After a long day traveling around the region, you will appreciate the time to yourselves.
So whether you're getting a deep tissue massage, spending time in a sauna, or getting a soothing facial, a spa day is perfect for you and your partner to enjoy. Besides, you'll need to feel refreshed when you get back to exploring.
Experience a Night at a Luxury Hotel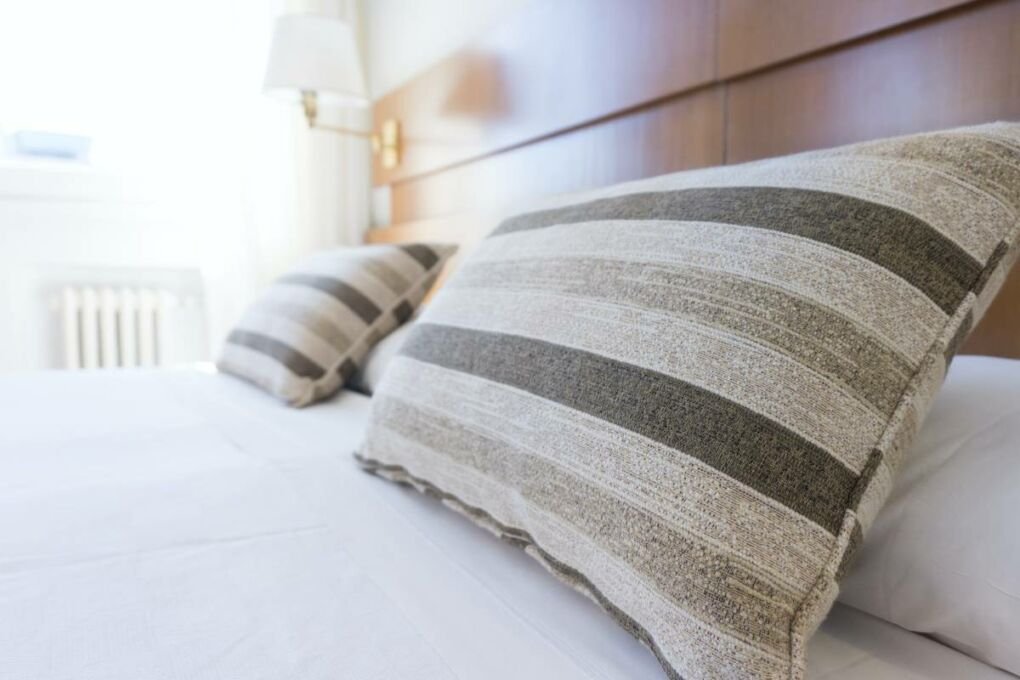 The Galapagos is one of the most expensive travel destinations, and if you have the budget for it, why not stay at some of the best luxury hotels? Let's be honest – if you can splurge a little more on your accommodation, you'll get a lot more out of it. That's not to say cheaper locations aren't great, too, but you get what you pay for, right?
Luxury hotels like Isamar Hotel in Puerto Villamil (Isabela Island) or Ikala Galapagos Hotel in Puerto Ayora (Santa Cruz) are excellent choices. You get proximity to beaches, access to bars, pools, cocktail lounges, and restaurants. Not only that, but deluxe hotels in the Galapagos have different activities in themselves, like spa services, bike rentals, or tours.
Dive Among Whale Sharks and Manta Rays
This one is definitely for the marine enthusiasts among you. The Galapagos marine life is what makes it so appealing for tourists, so they are continuously strengthening marine protection. But getting up close and personal with these animals is a whole other experience.
Snorkeling and diving opportunities are scattered throughout the Galapagos, and tours are in no shortage. So try out one of them and take a closer look at the whale sharks, manta rays, or tropical and colorful fish.
Top tip: The best time for diving is usually between June and November, so if that's the main reason for your visit, then it's a good idea to plan your trip around this period.
Go Island-Hopping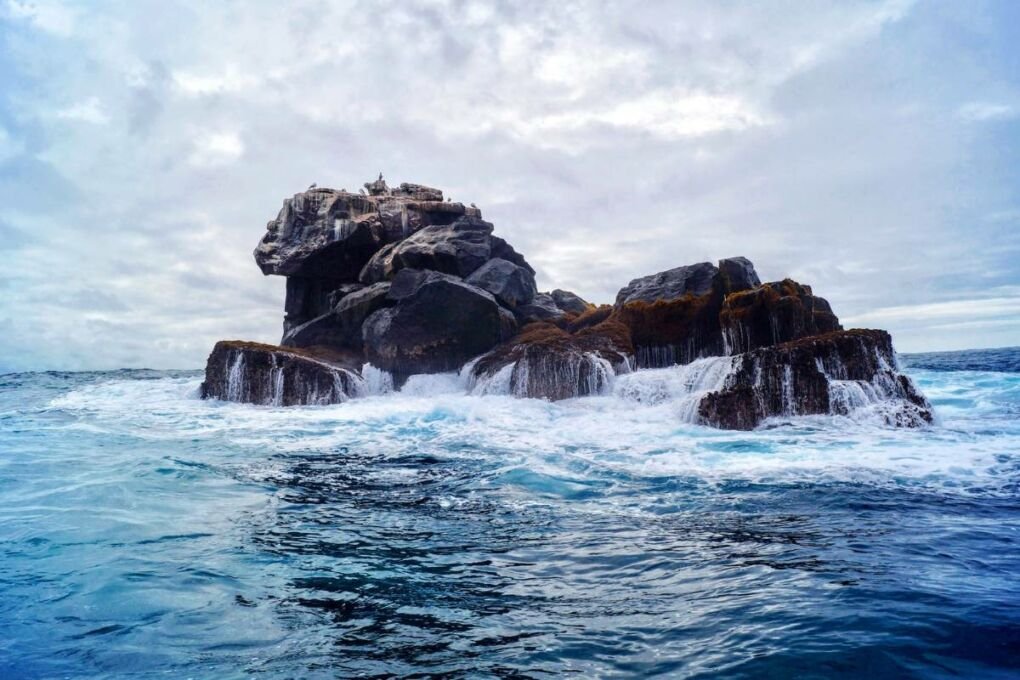 This one is a no-brainer. One or two islands might not be enough to satisfy you and your partner's adventurous spirit, so you'll want to visit as many islands as your trip will allow. So the best way to see the Galapagos is by traveling to as many as possible.
Now you might be wondering which are the best Galapagos islands. The answer to that isn't really clear cut, as each of them has their own features and things to do. There are around 13 major ones to choose from, but here are some of the best islands to visit in the Galapagos:
Santa Cruz Island
San Cristóbal Island
Bartolomé Island
Isabela Island
Española Island.
Romantic Things to Do in the Galapagos Islands | Final Thoughts
When it comes to the Galapagos Islands and Ecuador, things to do aren't in short supply. It's no secret that the Galapagos is filled with plenty of attractions and things to keep you busy on your well-earned escape from reality.
This is by no means an all-encompassing list, but it gives a taste of all the amazing, fun-filled, and romantic activities you can look forward to. From swimming and snorkeling among the coveted marine life of the Galapagos to kicking it back at beaches or luxury hotels, there is something for everyone.
There's no doubt that the Galapagos Islands in Ecuador are one of the best places to visit in South America, but there are plenty of other superb spots to check out, too. So what are you waiting for? Get packing and start your next adventure.