The beautiful Southeast Asian country is known for its phenomenal food and breathtaking views. Vietnam has become a tourist hotspot over the years, and most people find it to be a very welcoming and beautiful place. Backpackers love it for its hospitality and affordability.
Vietnam is immensely rich in history and culture. You'll find that the people are very proud of their nation and it's greatly reflected in their way of life. Prepare to be met by stunning landscapes and gorgeous glistening beaches. Both the city and the coastal side offer their own dose of magic.
You may have some doubts or concerns about this trip. Perhaps you have some questions you'd like answered in the hopes of properly planning your vacation and feeling at ease. It's normal to question if Vietnam is safe. This guide will tackle your concerns and put your fears behind you.
Top tip: First-timers should check out this guide on 20 stunning places to visit in Vietnam.
Why Visit Vietnam?
Beaming with natural beauty and famed for its contentious history, you'll find that Vietnam has a lot to offer you. There are numerous Buddhist temples for you to visit and ask for blessings. It's common practice for the locals to go to the temples in the new year and request that their year ahead be blessed and plentiful.
One of the main features of this great nation is places to visit in Vietnam. It's considered to be one of Vietnam's most beautiful locations, and it's easy to see why. You can explore the beaches and caves on the bay. Marvel at the turquoise water and the limestone towers jutting out of the water.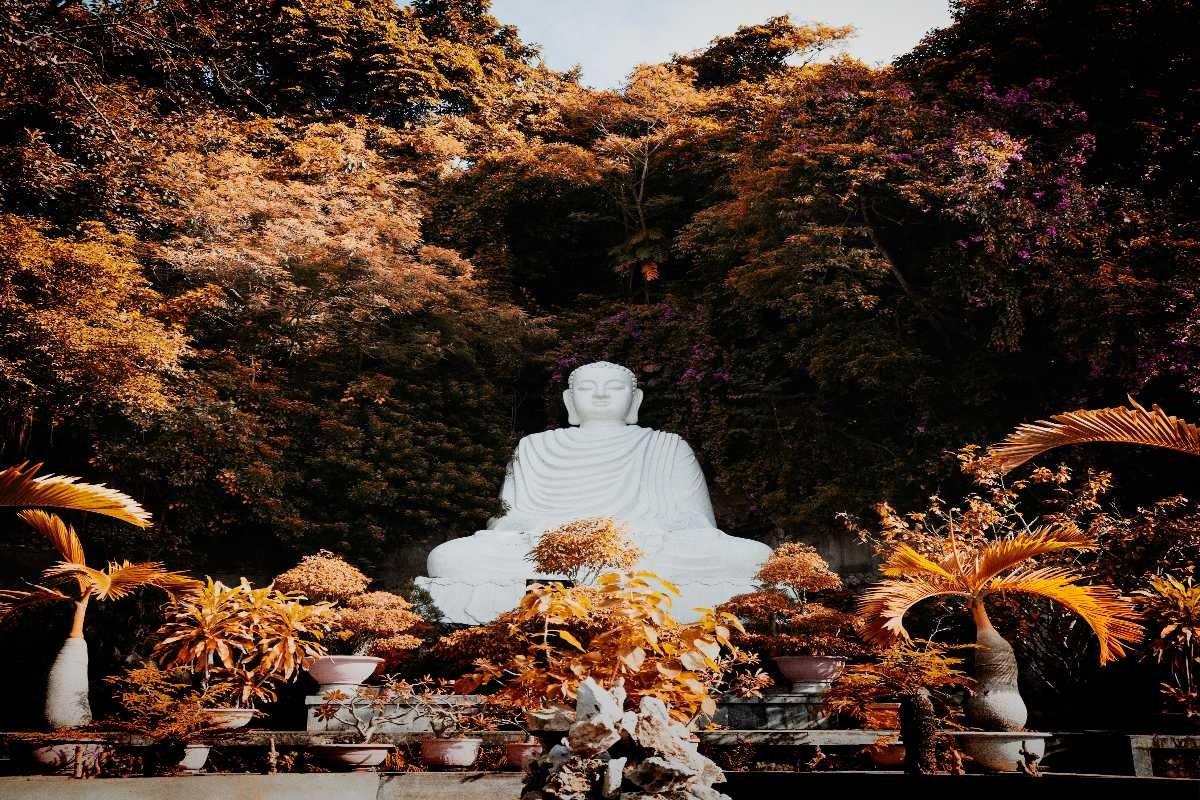 Is Vietnam Dangerous?
Vietnam is quite an impoverished nation, and as such, it suffers from the usual issues of petty crime. Some areas are more dangerous than others and should, therefore, be avoided. With that being said, even the problematic regions have a lot to offer you. This nation isn't known for crime; in fact, it's one of the safest countries in Asia.
It's still a patriarchal nation, which generally affects the local women more than anything. It's very rare that you will feel the full force of the patriarchy when visiting Vietnam, but it doesn't hurt to be aware.
Dangerous Areas in Vietnam
Hội An
Known as the Ancient Town, Hội An is very popular among tourists. Boasting a number of beaches and the Tra Que Vegetable Village, people go there for the charm and to unwind. It's a welcome break from the city, and you're more likely to find someone who speaks English there.
Hội An is the marriage between classic French charm and conventional Vietnamese characteristics. This area isn't particularly dangerous, but it made the list due to the rise in petty crimes against tourists. You risk having your belongings snatched or getting scammed if you're not vigilant.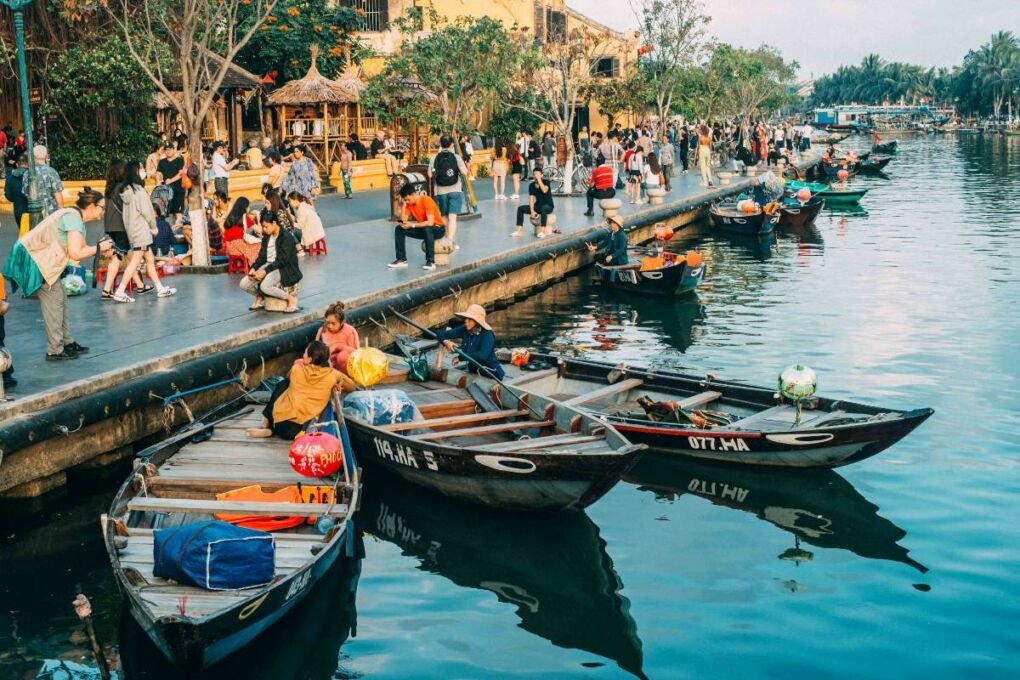 Ho Chi Minh City
Probably the most popular Vietnamese city, Ho Chi Minh City, has been featured in books such as Artemis Fowl and many blockbuster movies. Formerly known as Saigon, it draws in crowds of people because of its vibrant nightlife, delicious food, and modern flare.
Tourism is the main source of income in this city, and just like other major cities that rely on visitors, petty crime is expected. A risk of visiting Ho Chi Minh City is pickpocketing or bag snatching, especially if you don't pay attention. Additionally, it's rare that you would be physically harmed, but it can happen if you resist.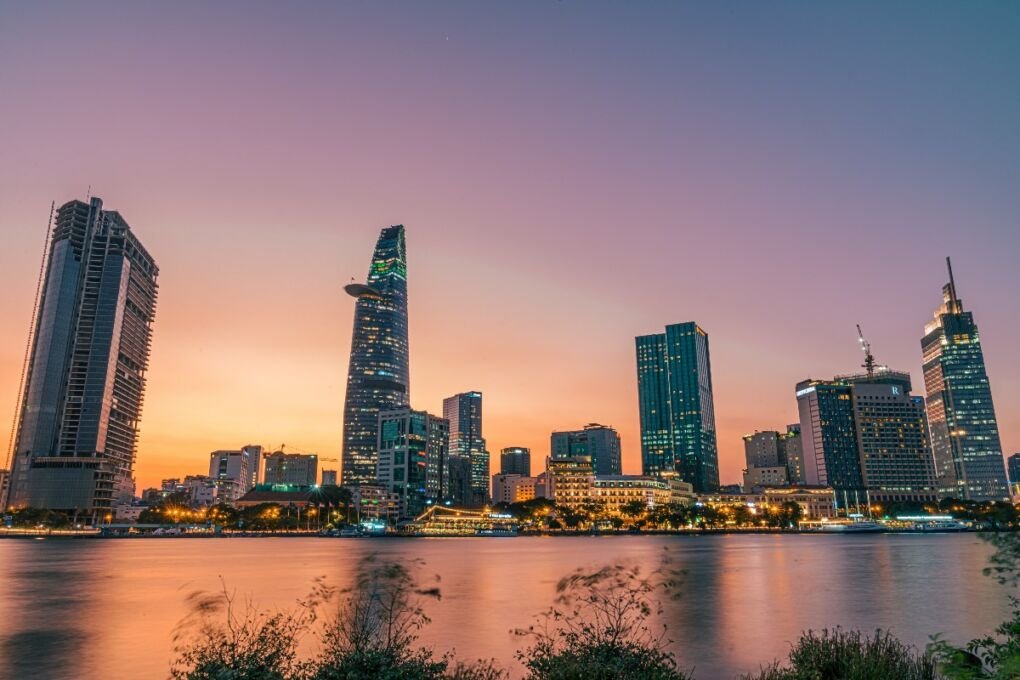 Is it Safe to Live in Vietnam?
You can always find what you're looking for in Vietnam. From the bustling city to the snowy peaks, it has it all. Regarded as one of the best tropical destinations, Vietnam has majestic waterfalls and gorgeous flora and fauna.
There aren't really any warnings from other nations about Vietnam because it is regarded as a safe country. As a single-party socialist republic, the Vietnamese government is very stable and takes the safety of its people and tourists very seriously.
You can count on police presence in most major areas. There are also numerous military installations across the country and these are to be avoided and respected at all times.
Safe Areas in Vietnam
Nha Trang
Located in the south of Vietnam, Nha Trang is quickly gaining a reputation for being one of the most beautiful seaside areas in the country. In Nha Trang, you'll find glistening lakes and humongous mountains that touch the sky perfectly.
It boasts an exciting nightlife scene and has become a part of the tourist "must-see" spots. Head to one of the many waterfalls, like Fairy Spring Waterfalls, in the area for a lovely hike, swim, and views of the landscape. Additionally, visit Po Nagar Cham Towers to marvel at the four towers built to honor the goddess Po Nagar.
Hanoi
Hanoi is Vietnam's capital city and it's easy to see why. Rich in culture and overflowing with history, it will truly be a look into the past with a sprinkle of the present. It's the perfect place to take day trips from and it's truly one of the best places to live in Vietnam.
You'll certainly need a few days to truly immerse yourself in Hanoi's culture, food, and nightlife. You should definitely visit Ngoc Son Temple, located on Jade Island across the red Rising Sun Bridge. It's the most visited temple in the city and you're guaranteed great views of Hanoi from the island.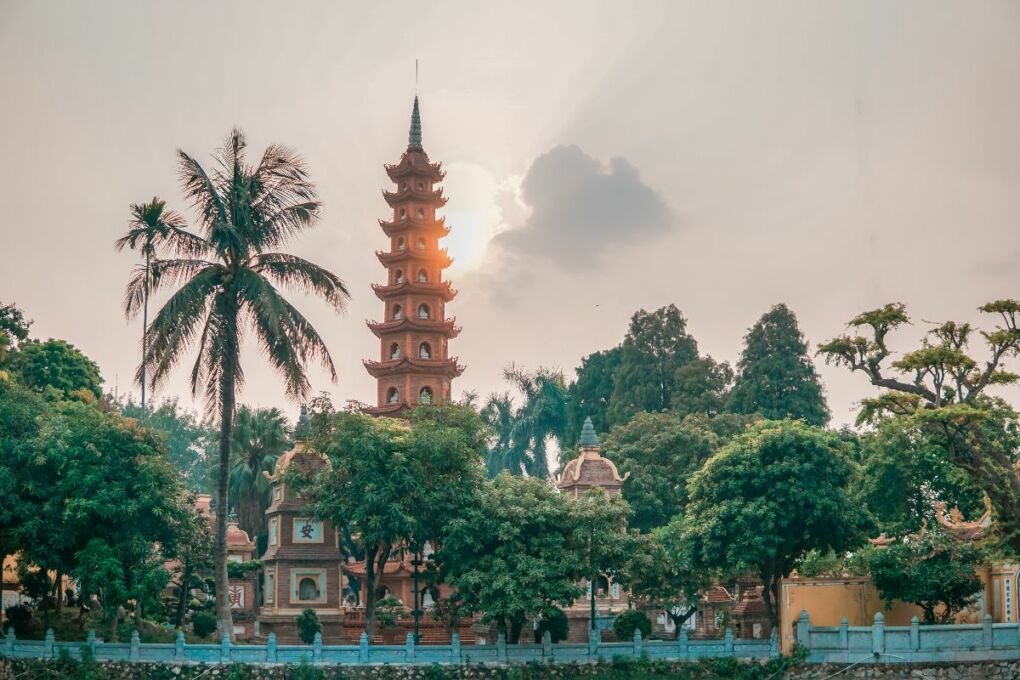 Da Nang
Da Nang is Vietnam's fifth largest city and it offers the same metropolitan lifestyle of Ho Chi Minh City without the chaos. Its spectacular coastline makes it very popular among families in the summertime looking for fun and relaxation.
It has more of a modern appeal compared to the country's other cities and it's not as busy. You could visit the largest Buddha statue in Vietnam, the great Lady Buddha. She can be seen from the beach and acts as a sort of beacon.
Discover Ba Na Hills and its jaw-dropping bridge. It's an amusement park located at an altitude of 4921,26 feet and it's one of the many fun things to do in Da Nang.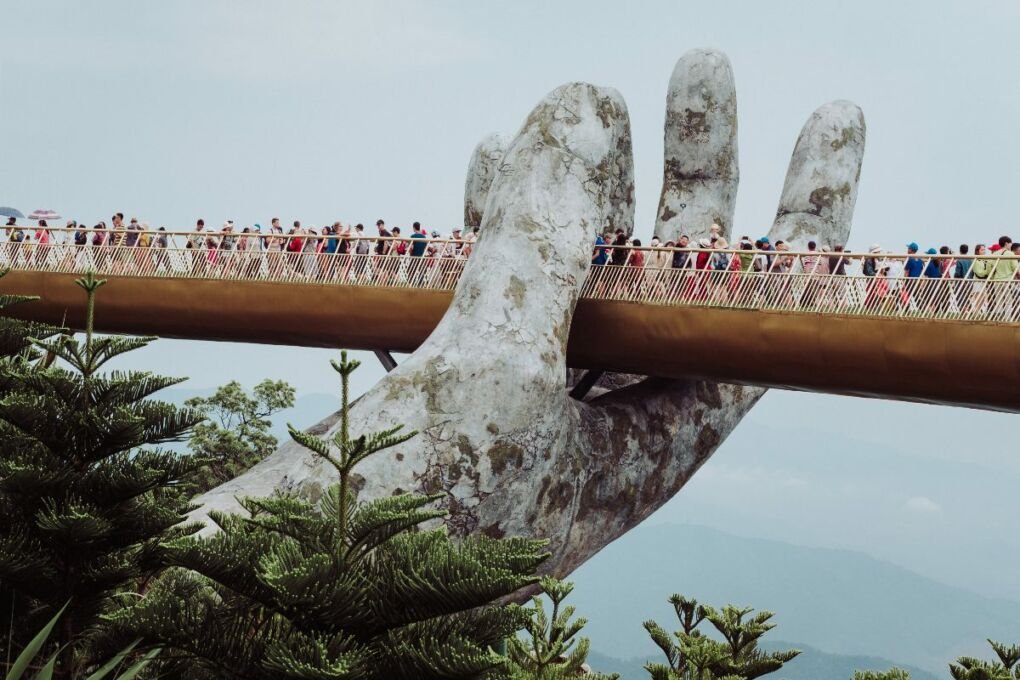 Warnings and Dangers in Vietnam
Like many other Southeast Asian countries, Vietnam is seen as very safe. The people are quite welcoming and have soft temperaments. You can count on them to help you if you need it. This nation has a very low crime rate, especially when it comes to crimes against tourists.
Vietnam is a communist state, which means that free speech is suppressed by the government and a lot of the discourse is censored. We advise refraining from discussing politics or openly shunning their way of life. Be sure to always have identification on you; you can have a copy of your documents if you don't want to carry the actual things.
Overall Travel Risk (2/10)
The overall travel risk for Vietnam is very low. You can rest easy knowing that it's very safe and you won't have to be on high alert. The typical precautions that you would take when traveling to another country are still relevant.
Petty crime is what you're most likely to encounter, especially in major cities like Ho Chi Minh City. Try not to overthink and stress yourself out; it's a vacation, so just have fun. Beware of people trying to derail you or invite you into their homes, as it's a common practice used to rob tourists.

Being Pickpocketed
The risk of being pickpocketed is moderate. In some areas, it's definitely a major issue, but it's not something you have to worry about all the time.
As previously stated, popular tourist locations such as Ho Chi Minh City are known for pickpockets and tourists are usually the targets. The big crowds make it easy for people to take your things without you noticing.
Keep your belongings close to you and remain vigilant. Don't put valuables like your phone or wallet in your pockets, and don't leave your bags open or carry a bag that doesn't close.
Dodgy Public Transport
The risk for public transport is high, but only in certain areas. For the most part, it's okay. Getting your hotel to call a taxi for you is one of the ways to ensure you get a registered car.
Unregistered taxis will overcharge you or take unnecessarily long routes to hike up prices. There was a trend of taxis in Hanoi and Ho Chi Minh City using manipulated meters that would charge 2 to 8 times more. Vietnamese roads are a jungle, though they're fairly simple to navigate; only Vietnamese people know how.
Tourist Scams
The risk of scams is high, again, only in certain areas. Otherwise, it's quite moderate. There are numerous scams that are directed at tourists. The typical tricks of vendors attempting to overcharge for items are still in play.
You may be approached by people who offer you help and then require payment afterward. Another common scam is if you're at a karaoke bar, women will engage with you in an attempt to lower your defenses, and when they're gone, you'll realise that you've been robbed. It's easy to be overcharged in Vietnam, even by the police. It's important to know when to decline and when to comply.
Potential Natural Disasters
The risk of natural disasters is moderate. Storms and typhoons have been known to devastate the country occasionally. Sporadic typhoons have also been known to cause significant damage during typhoon season (June – November).
Floods and rare earthquakes have also been known to occur. Though this may seem scary, it shouldn't deter you from going to Vietnam. Natural disasters rarely affect tourists, so you shouldn't worry. Just keep an eye on weather reports and ensure that you know the emergency protocols.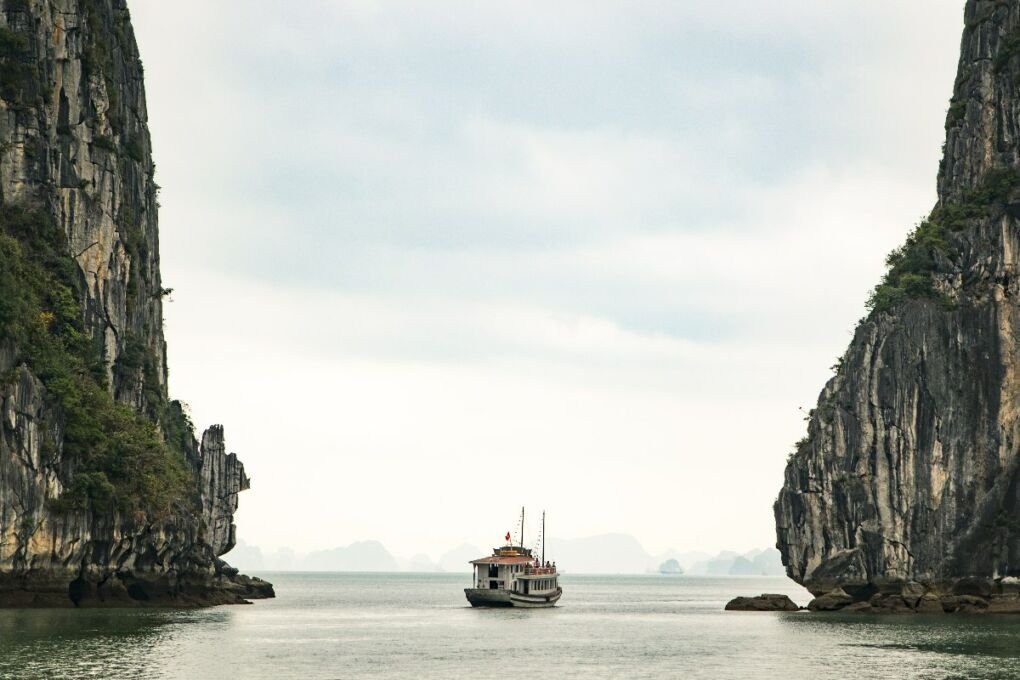 Tips for Staying Safe in Vietnam
It's important to note that you'll be in a different country and they have different societal norms, so remain respectful and be courteous. It will be beneficial for you to research the area that you're going to beforehand. This will help you gauge how long it should take and map out alternate routes. Sometimes you'll find that where you're going is within walking distance and that you don't need transport.
It can get unbelievably hot in Vietnam, so make sure you're constantly hydrating and don't skip meals. The last thing you want to do is pass out on the street. There are plenty of stores, restaurants and food vendors at your service.
Here are 5 safety tips for Vietnam:
Be careful of what you drink. Tap water in Vietnam isn't to drink, so be sure always to buy bottled water and have more on hand. If your drink has ice, ask if it's tap water, or just ask for no ice to be careful.
Dress appropriately. When going to temples and pagodas, be sure that you're dressed conservatively and not exposing too much skin. Cover your knees and shoulders.
Don't be flashy. Wearing too much jewelry or carrying designer bags may attract the wrong kind of attention. Keep things modest.
No PDA. Public displays of affection are frowned upon. You can hold hands, but don't be too touchy.
Be aware of government buildings. They usually have a guard posted outside. So, don't get too close to them and don't photograph them; it's illegal.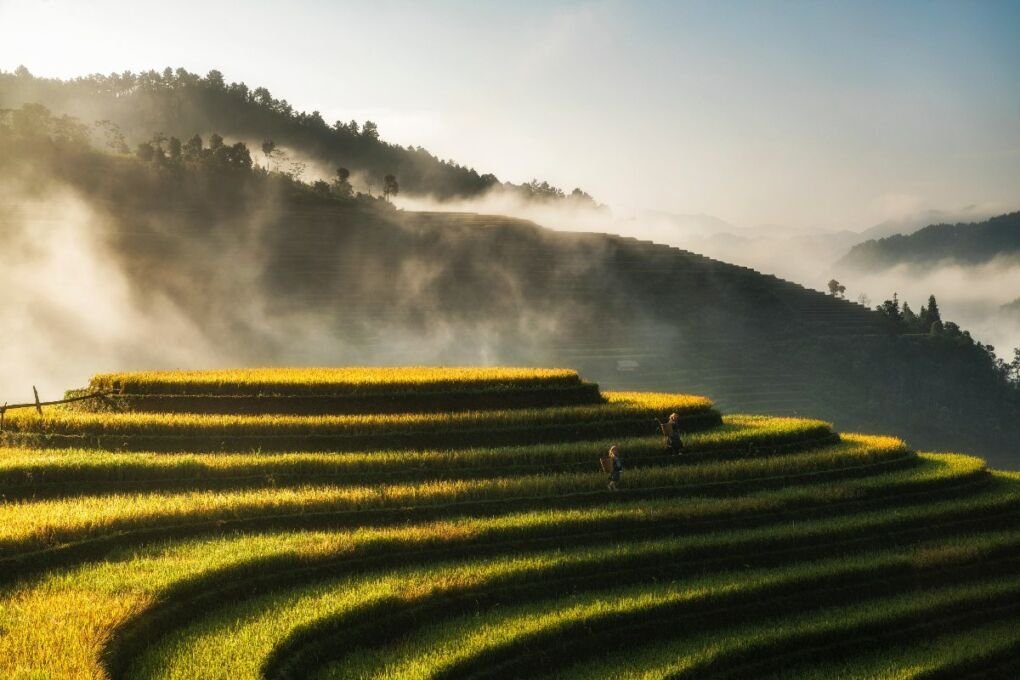 Is Vietnam Safe? │Frequently Asked Questions
Is Street Food Safe to Eat?
Yes. The street food in Vietnam is safe to consume and very delicious. Eat at places that you see the locals eating at. This means it can be trusted, and you won't have to worry. Don't get too paranoid and miss out on amazing food. Vietnam is well known for its delectable street food.
Is Vietnam Safe at Night?
Yes, however, only in certain areas. Ho Chi Minh City and Ta Hien Beer Street in Hanoi are known for their terrific nightlife, so you can definitely feel safe at night in these regions. Avoid isolated streets and neighborhoods with high crime rates. Also, don't walk down Ho Chi Minh City's red light district (Bui Vien Street) late at night. You may be verbally or physically assaulted.
Is Vietnam Safe for Solo Female Travelers?
Yes. You can travel independently and not have to worry about being targeted or harassed. Obviously, avoid areas with high crime rates, but don't feel like you can't go and freely explore Vietnam.
If someone approaches you or tries to haggle with you, just be firm but still respectful. Vietnamese people are quite introverted, so it's unlikely that someone would even be brave enough to come up to you.
Is it Safe to Drive in Vietnam?
No. Unless you understand the chaotic motorway system in Vietnam, it's not recommended. The roads can feel daunting and very intimidating, so it's not advised that you drive. Vietnam is also known to have a high road accident rate, so rather be safe than sorry.