One of the first questions you might have if you're thinking about visiting the capital of Belgium could be, "Is Brussels safe?"
It makes sense to do your research and choose a location for your upcoming vacation that is fascinating, colorful, and safe. You're in luck, then, because Brussels has all three and more.
Being one of the best places to live in Belgium, this city is well worth the visit. But before you book your flight ticket and hotel, take a moment to read this safety guide. It has everything you need to know about staying safe in Brussels, as well as tips to help you experience it better.
Why Visit Brussels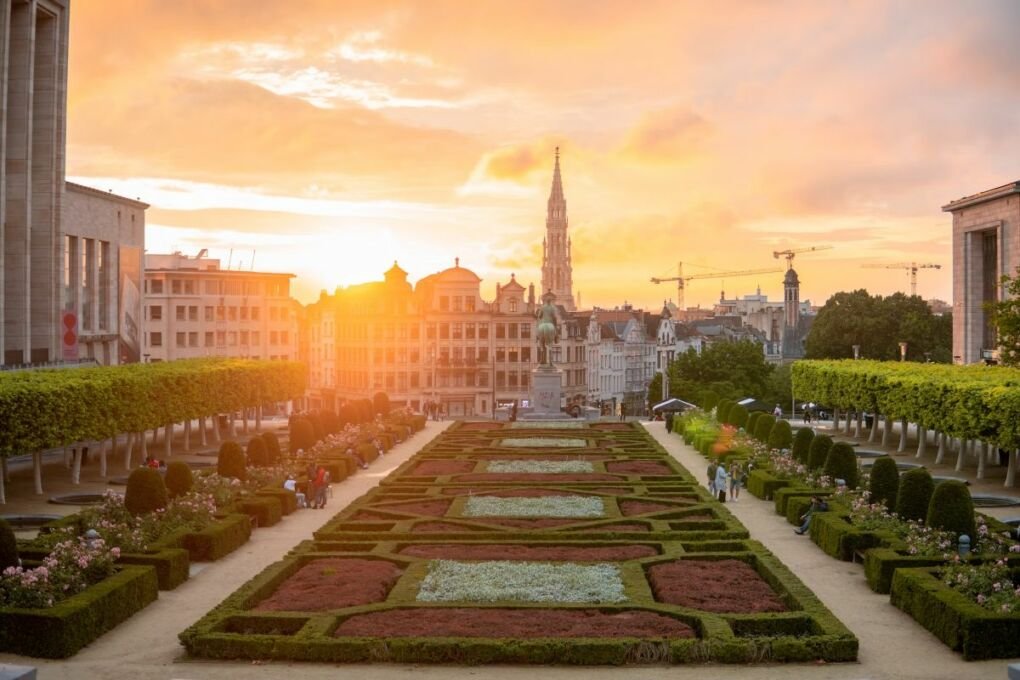 Would you like to travel to the far future, the enchanted 19th century, or the Middle Ages? If yes, then Brussels is definitely your trip through time. Architectural and historical enthusiasts will be quite at home here because there's so much to see.
In just one day, you could visit the Coudenberg Palace of the Holy Roman Emperor Charles V and wander through one of Europe's first covered shopping malls. From there, you could be astounded by the majesty of its Art Nouveau interiors and walk through some early 20th-century garden suburbs.
If you have top-notch planning skills, you could even have time to take in the beauty of the Europa building or have a thrilling VR experience in the city.
Brussels is also a culinary haven. You'll find Belgian cuisine together with delectable dishes from every continent. On top of that, there are a lot of microbreweries in Brussels, almost too many to count. Lastly, the chocolate in the city is scandalously delicious, so be careful not to overindulge.
Is Brussels Dangerous?
Absolutely not. In fact, quite the opposite is true. The city has a 65% safety rating for walking alone at night, making it safer than major cities like Paris or London. The capital city of Belgium is divided into 19 communes or gementees, and certain municipalities have greater crime rates than others.
The majority of the minor offenses that the local police handle are stealing and pickpocketing. Generally speaking, most communes are safe, yet some streets do have crime. This doesn't mean they're too dangerous to visit. They just happen to be less safe than other areas.
Dangerous Areas in Brussels
Molenbeek
With more than 100,000 people crammed into this small area, Molenbeek is one of Brussels' densely populated neighborhoods. In 2015, this area developed a reputation as a location to stay away from, thanks to certain residents' connections to the Paris terrorist attacks.
Since then, no connections between Molenbeek and organized crime have been discovered, and the municipality's main problem right now is drug trafficking. In recent years, the neighborhood's crime rate has successfully decreased because of the implementation of several regeneration programs by the local government.
Gare du Midi
Brussels' "Midi" or "Zuid" neighborhood, which is home to a variety of cultures, cuisines, and attractions, is located around the Gare du Midi. Many people see the area as risky because of minor crimes like pickpocketing and mugging.
Being close to the red light district of Brussels, walking alone at night can make you feel nervous. Similar to Molenbeek, the city is enhancing neighborhood safety by stepping up police presence and surveillance.
Is it Safe to Live in Brussels?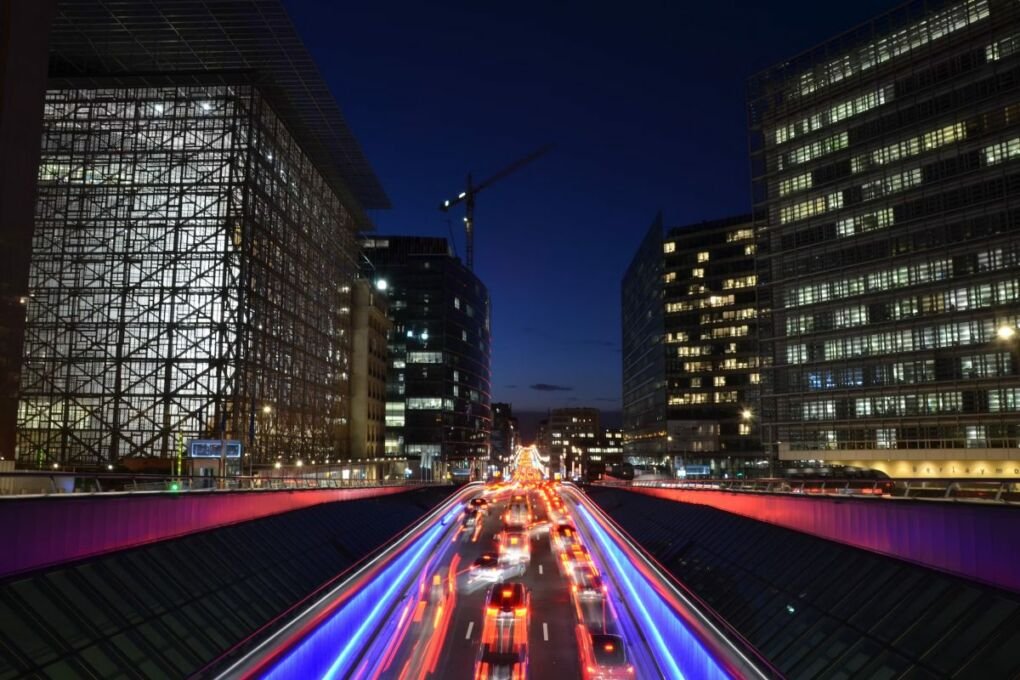 To completely clear the air, Brussels is, in fact, a safe destination for all types of travelers as far as European cities are concerned. Both locals and visitors usually feel safe enough to walk alone and at night without any harm coming their way. After all, it has made its way to lists of Europe's best cities to live in for a reason.
Petty theft, like handbag snatching and pickpocketing, is the most often committed crime, and fortunately, you can defend yourself against these crimes. To add to this, Brussels' sophisticated infrastructure, effective public transportation, and substantial police presence all add to the city's overall safety.
In the safety index, Brussels usually compares with cities like Copenhagen, Rome, Paris, and Amsterdam, which generally have high levels of safety.
Safe Area in Brussels
Uccle
Uccle in Brussels is often considered one of the safest areas due to its affluent residential character and well-established local community. The neighborhood has a low crime rate, and police hardly ever get reports of serious criminal incidents.
The presence of a well-functioning local police force contributes to a sense of security among residents. Moreover, Uccle's urban planning and effective neighborhood watch programs create an environment where safety and vigilance are encouraged.
You'll enjoy the sense of community here, where members actively engage in maintaining public spaces.
Ixelles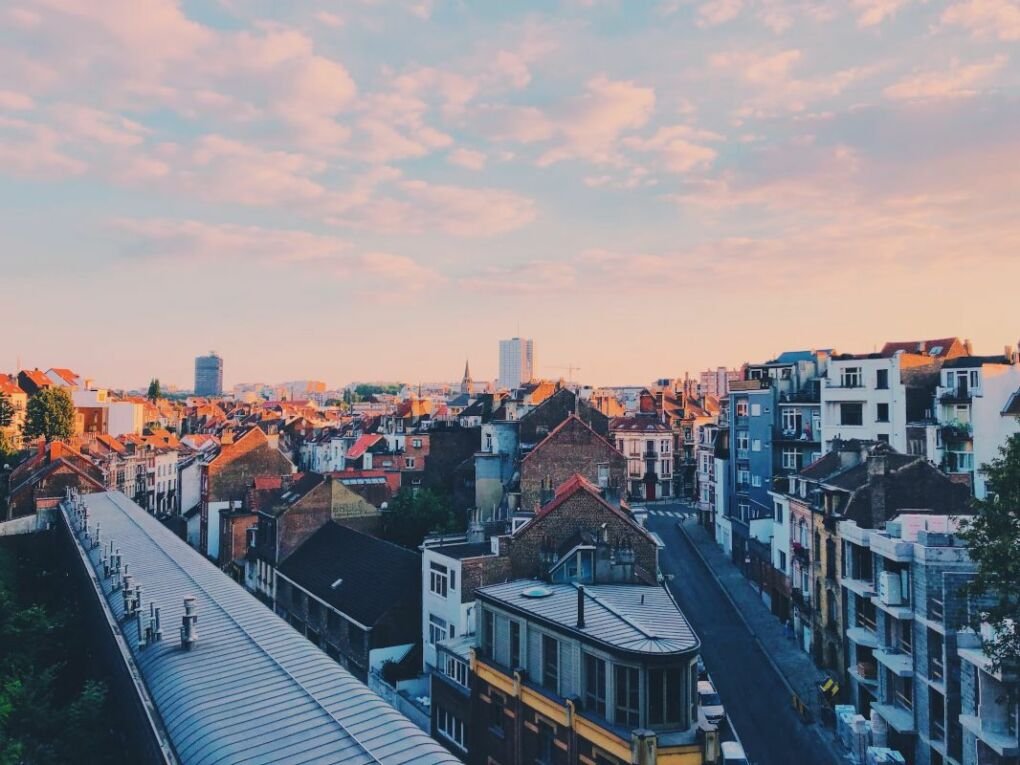 Ixelles is known for its diverse and dynamic atmosphere, attracting a mix of residents and visitors. Even though it's vibrant and can get busy, the area maintains a relatively low crime rate, particularly in comparison to other parts of Brussels.
The local police force is very proactive, and they have implemented local engagement initiatives to contribute to a safer neighborhood.
To add to this, the streets are well-lit, and there are regular patrols and an active community watch network, so can walk around the neighborhood with ease. The presence of numerous businesses and well-frequented public spaces encourages a consistent and visible police presence, promoting security.
Woluwe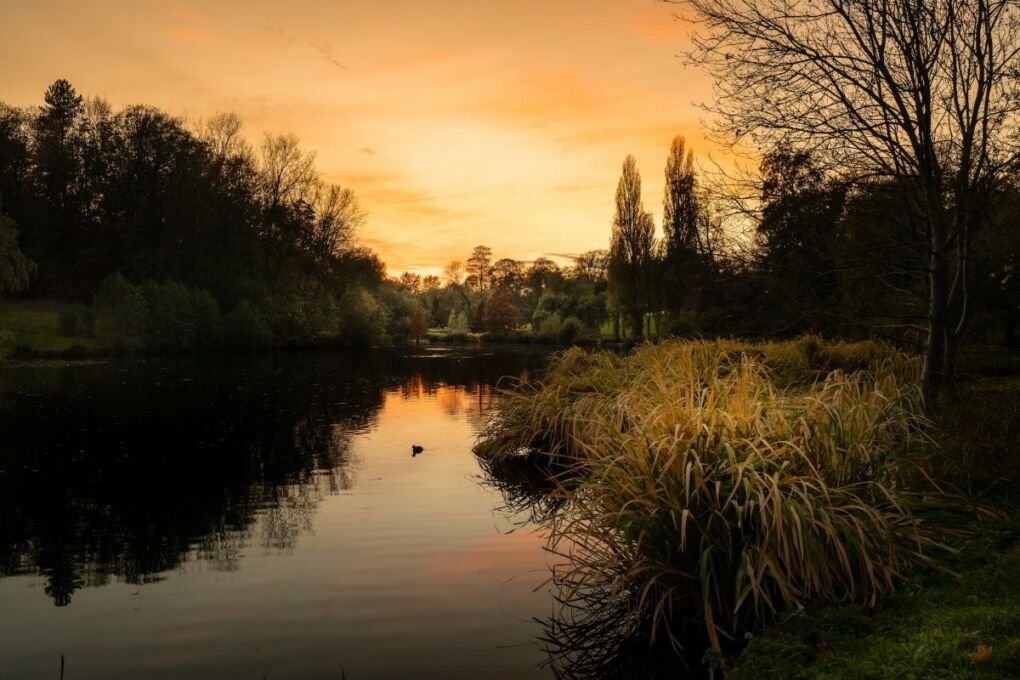 Woluwe, encompassing both Woluwe-Saint-Lambert and Woluwe-Saint-Pierre, is known for its safety and peaceful living environment. The area is great if you're bringing your family, with well-maintained parks, tree-lined streets, and a strong sense of community.
Woluwe also has efficient public services and a diligent local police force that responds quickly whenever there are safety concerns.
The residential areas are known for their security measures, including gated communities and surveillance systems. Also, the presence of international schools and diplomatic residences underscores the focus on safety and security within the neighborhood.
Warnings & Dangers in Brussels
In comparison to other European capitals, Brussels is a rather tiny city, but if you decide to travel there, you'll have a lot to explore.
But, there are some types of illegal behaviors present among all that beauty. The city has certain security risks, but the primary one is being a victim of pickpocketing on the street or in train stations like Bruxelles Midi, Bruxelles North, and Bruxelles Central. Tourists also fall victim to scams, and sometimes their cars get stolen.
Overall Travel Risk (3/10)
Due to the horrible traffic in Brussels, driving is not recommended. If you must drive, though, you should know that theft from parked or moving cars is not unheard of. Keep valuables out of sight and reach, and keep the door closed.
Thieves often wait at traffic lights or pull up on motorcycles to scan vehicles for valuables before breaking a window or reaching in through an opening to steal.
While there have been zero terrorist strikes since 2018 and three minor lone-actor attacks since 2016, authorities are still on high alert. The government has been quite proactive in preventing them in their planning stages.
There are now more thorough security checks in place at international airports and train stations. Otherwise, petty theft and scams are mostly all you have to worry about.
Mugging
In certain parts of Brussels, like Gare du Midi, you might hear about occasional mugging incidents and drug use. Although these incidents aren't super common, it's wise to stay cautious when you're there.
Gare du Midi can get pretty busy, and these issues can pop up from time to time. It's a good idea to be aware of your surroundings and take necessary precautions. Generally, Brussels is a safe place to be, and authorities do their best to keep things in check. Just remember to stay mindful and prioritize your safety for a smooth experience.
Pickpocketing in Public Transport
You're likely to come across at least a couple of Belgium's train stations, as using the train is one of the easiest methods to get to and across the country.
Keep a watch on your possessions once your train arrives, especially phones and laptops. On international trains, particularly the Thalys routes between Paris and Brussels and Amsterdam and Brussels, pickpockets have reportedly operated.
If you can afford it, consider traveling in first class because these carriages are much less packed and have more staff present. Pre-booking online can make this option slightly more expensive.
Scams
Tourist-heavy European capitals are susceptible to scams. So take the advice you get from strangers with a grain of salt because con artists may appear to be pleasant locals. They'll do this while actually trying to steer you toward a place that would overcharge you.
You probably shouldn't donate money to strangers on the street either because have been known to use bogus petitions or sell you false goods. If you buy something from a street seller, be sure to verify your change because they can try to give you less.
Protests
Protests don't frequently turn violent in Brussels, but there have been occasions where they actually have. When you see a large crowd forming, it is better to move aside because you never know when things can grow more heated.
Before you go, it's a good idea to scan the news to see if there are any events that might spark a protest, like a visit by a foreign dignitary.
Tips for Staying Safe in Brussels
Here are some more safety recommendations for Brussels:
Be mindful of language: Belgium is a trilingual nation, with French, Flemish, and German all being widely spoken. So if you speak the wrong one, people might take offense. As a rule of thumb, just stick to English whenever possible.
Conceal your belongings: On well-traveled international train routes, pickpockets are active. Always keep your valuables locked up, and leave baggage at the end of the hall.
Don't try to drive in Brussels: In addition to the horrible traffic, car theft is a typical occurrence.
Choose reputable accommodations: Hotels, hostels, and guesthouses are just a few of the reliable and secure lodging options available in Brussels. Choose trustworthy accommodations with a focus on guest safety and a 24-hour reception.
Is Brussels Safe | Frequently Asked Questions
Is Brussels Safe for Females?
Yes, it is. It sucks that this should even be a question, but thankfully, Brussels is safe. The welcoming and progressive culture in the city is one of the benefits of traveling there as a woman.
In Belgium, which places a strong focus on gender equality, women are generally treated with respect. As a female visitor, you may interact with locals and navigate the city's different neighborhoods with ease and confidence.
Is Brussels Safe for Solo Travel?
Because Brussels is such a safe city, you won't be any less safe traveling alone than you would be in a group. Naturally, while you're alone, you should be a little extra vigilant, aware of your surroundings, and generally on high alert. There are several wonderful hostels to stay in the city where you'll discover other lone travelers if you're looking for folks to mingle with. They are also inexpensive.
Is Brussels Safe at Night?
Generally speaking, Brussels is considered to be secure at night, particularly in the tourist zones in the city center, where the main sights are.
The Belgian government takes pleasure in its effective law enforcement and security measures, which help to guarantee a secure environment for both citizens and visitors, regardless of the time of day.
You will undoubtedly feel less secure at night because it is darker and there are fewer people around, but do not worry — the city is still secure at that time.
Is Brussels Expensive?
To be honest, Brussels can be quite expensive. Typically, one person's trip for a week costs roughly €959 ($1014). Therefore, a weeklong trip to Brussels for two people will run you about €1,917 ( $2028).
When a family of three or four takes a trip, the cost can frequently be reduced because child tickets are less expensive and hotel rooms can be shared.
Your daily budget will decrease if you drive slowly over a longer distance. In many cases, a two-person trip to Brussels for a month will cost less per person per day than a one-person trip for a week.