From the stunning beaches of Nice to the rolling hillsides of Lyon, France is the ideal travel destination. It's beaming with amazing towns, from the picturesque south to some gorgeous places to visit in the north.
France offers breathtaking architecture along with some scrumptious food, drawing in an estimated 90 million tourists annually. It's one of the most popular tourist destinations, and looking at all that it has to offer, it's not hard to see why.
It's often regarded as the birthplace of modern Europe, so you're likely to find other places that remind you of France. Whether you're planning on spending your honeymoon there or looking for an adventurous vacation, you'll find that this place has just what you need.
Given this rousing introduction, you may be wondering if France is safe enough for you to visit. This guide will help quell any concerns that you have and give you some insight.
Why Visit France?
Prepare to be completely enthralled by the distinct beauty of the French seas. Get lost in the wondrous art and knowledge-filled museums. Salivate over the numerous French dishes and take in the scenic streets while enjoying a glass of wine. This historical dynasty will take you on a journey like no other, one you'll never forget.
France is known to be the kind of country that's fabulous throughout all the seasons. Swim in the summer, shop in the spring, dine in the fall, and ski the Alps in the winter.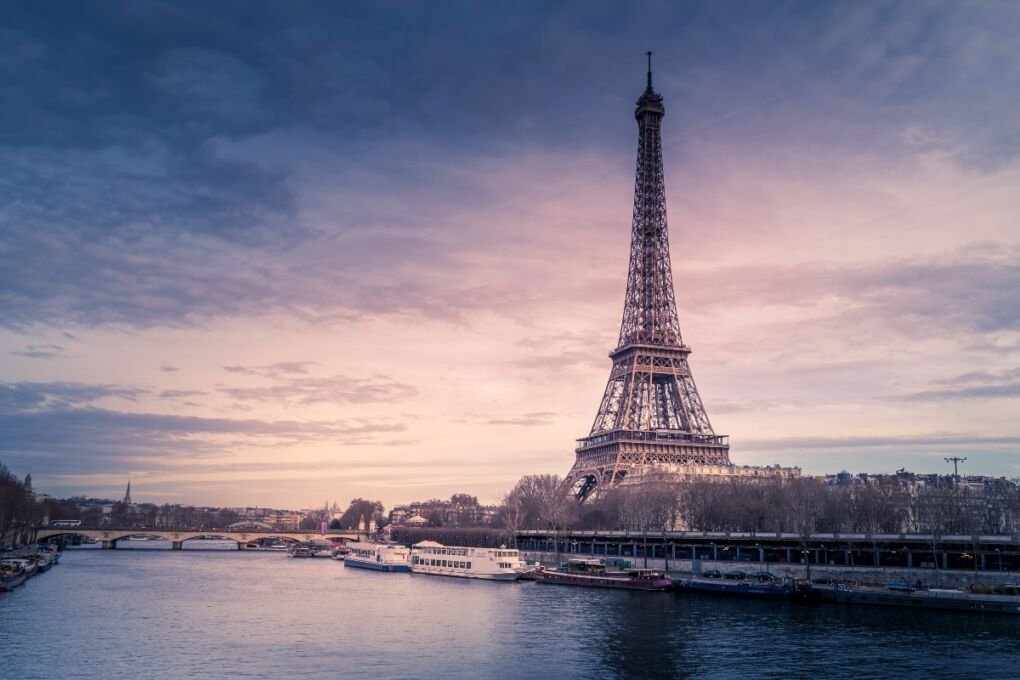 Is France Dangerous?
France is likely very high on your list of holiday spots, and with good reason. However, it's not without cause for caution. There are some safety concerns that plague this gorgeous country and may affect your trip.
Terrorist organizations haven't shied away from the fact that France is one of their targets due to its global significance. It's unlikely that you'll experience a terrorist attack, but it doesn't hurt to be aware of any political tension during your time there.
As with all countries, there are the more unsavory areas in the country that you should avoid or be cautious of. You wouldn't want to stumble into abandoned buildings or find yourself in an area plagued with crime, so knowing which areas to avoid will be beneficial to you.
Dangerous Areas in France
Montpellier
Montpellier is known for being a student-centric area that you may find in a lot of travel guides. It's in these guides due to its easy-going energy and beautiful streets, however, there's more happening under the surface.
This city has a Numbeo Crime Index rating of 62 out of 100, meaning that it's not as safe as you may have heard. With high rates of property theft, fraud and petty crime, it's become a hotbed for unsavory experiences. The local police have even expressed their concerns to the French government in hopes of alleviating the situation.
Nantes
Nantes ranks second on the list of most dangerous French cities. Many view this city as a hub for innovation, boasting high-tech institutions. Nantes wasn't really seen as dangerous or crime-ridden prior to Covid. The pandemic led to a rise in crime and discontent.
The most common crimes in this area are petty, such as pickpocketing. There has also been a spike in violent crimes and home invasions. It's still seen as a lovely destination, just not a particularly safe one. As of 2022, the crime rates seem to have lowered a bit which is promising.
Is it Safe to Live in France?
With the amount of people that visit France every year, it's easy to feel confident in its safety. If they feel safe enough, then there must be a reason. You may have seen some news reports of civil unrest and protests, but luckily these are easy to avoid and they won't impact your trip.
Keep an ear out for protest updates so that you can avoid those areas. If you happen to be caught in a protest, you'll really only see property damage and flares being lit. It's very easy to have a holiday free of danger and crime if you stay in safe areas and keep your wits about you.
Safe Areas in France
Strasbourg
One of the most underrated areas in France is Strasbourg. It's a small, historical town located in Alsace that's surrounded by stunning scenery. One of the main things you have to do in this quaint town is visit the Rohan Palace. It was previously the home of the princes of the Rohan family, and today it's home to three museums.
The Archeological Museum will give you the history of Alsace. The Museum of Fine Arts houses paintings from artists such as Botticelli and Ruben. Finally, the Museum of Decorative Arts displays a collection of furniture and decorative items.

Bordeaux
Known for its world-renowned wines, Bordeaux is one of the safest places in France. There's a beach located only an hour's drive away. With its agreeable weather, you can enjoy it all year long, making it one of the best places to live in France. Home to a number of historical sites and festivals, you're sure to always be entertained.
For some mouth-watering food head to the Capucins Market, a daily market that offers a delicious insight into Southwest French cuisine. Bordeaux is home to a unique art experience — the Base Sous-Marine, an old German submarine that's been transformed into an art gallery that's currently showing works from Klimt and Monet.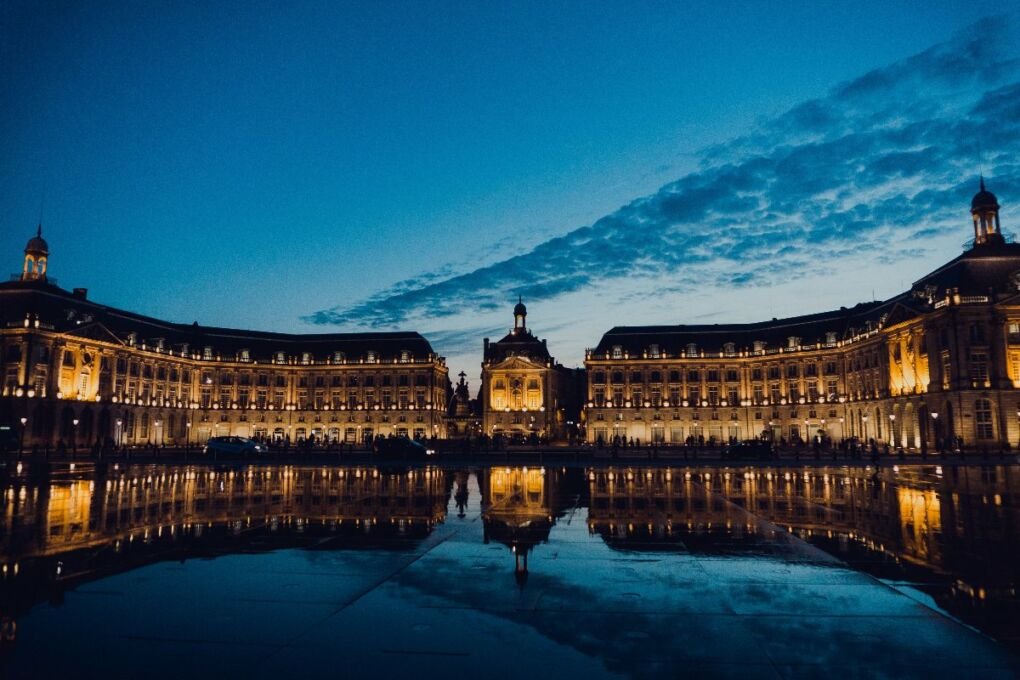 Nice
Located between the sea and the mountains, Nice is a paradise. This is the ideal location for people looking to swim and unwind. You'll feel like you've stepped into an Italian town. Being a coastal city means that there's an assortment of fresh seafood to choose from, so you'll eat like royalty.
One of the main attractions in Nice is the Marc Chagall National Museum which houses over 1000 installations from the artist, from paintings to stained glass and tapestries. Head to Castle Hill Park to be left speechless by the views. The hill features an astounding man-made waterfall and an elevator built into the rocks.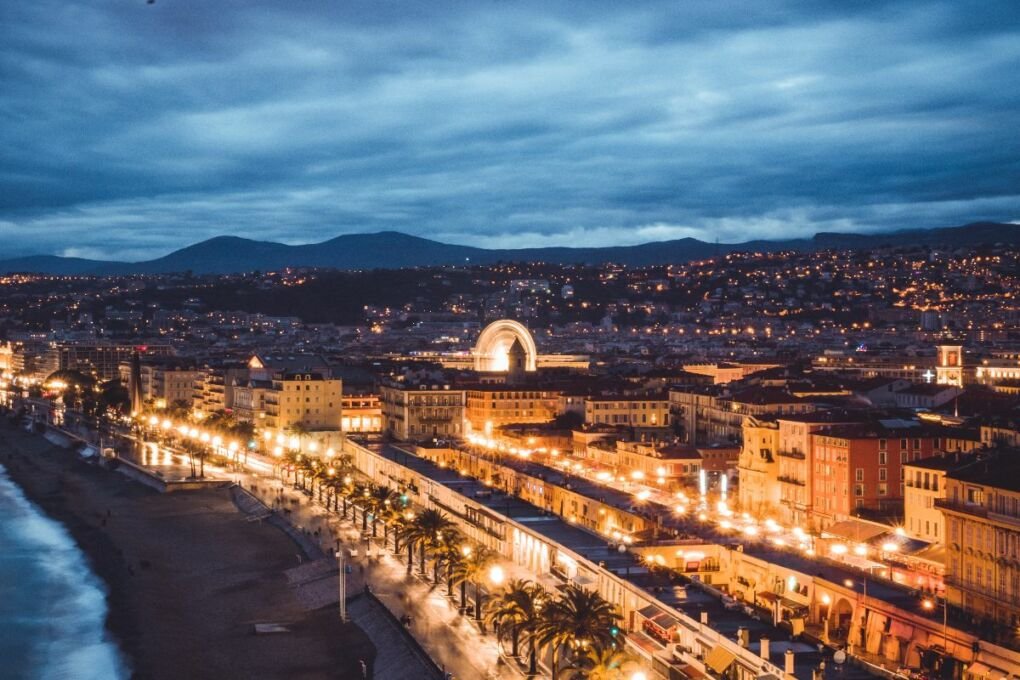 Warnings and Dangers in France
The crimes in France are very unlikely to affect tourists as most violent crimes are targeted or happen in the outskirts. It's imperative that you avoid the outskirts of any city. The most common thing afflicting tourists is crimes like phone snatching or pickpocketing. Crowded areas are a hot spot for crime and this will leave you vulnerable to being targeted.
Even though the French generally aren't heavy drinkers, they're known to get rowdy at major events or festivals. So, be sure that you watch your liquor intake so you don't become a part of the circus. Some intoxicated patrons may brawl or bicker, so it's best to leave earlier to avoid them.
Overall Travel Risk (4/10)
The overall travel risk for France is quite moderate because its safety issues are mild and mainly centered around petty crimes. The rate for violent crimes is very low, and as a tourist, it's extremely unlikely that you would be a victim of any such crimes.
Cities like Marseille and Paris are quite large, so criminals tend to target them because they know that most people would be visiting them. Be aware that the more isolated your vacation home or hotel is, the more likely it is to get broken into.
Home invasions aren't that common, but they're on the rise. Vehicles are also being broken into in more isolated streets, so be wary of where you park your car.
Unreliable Taxis
The risk for taxis is mild due to criminals breaking into them. Public transport and taxis are very dependable in France. In fact, you will probably use them to get everywhere if you don't have a car. They're definitely your best bet because there's still the risk of being pickpocketed in metros.
Taxis leaving major airports are often targeted by criminals who'll take your belongings, and that's no way to start your trip. These criminals may even wait until you're on the road, because they know how congested it gets leaving the airport, and break the windows to get to your things.
Tourist Scams
The risk of tourist scams is high, more so by tourist attractions like landmarks or monuments. The major French cities such as Paris are known for conning people. These criminals like to target tourists because they assume you don't know how things work, making it easy to trick you.
The typical scams are vendors selling fake tickets to major galleries on the street or selling you cheap jewelry at an inflated price. Be cautious when people directly approach you on the street or seem to be too friendly and welcoming. They're often just trying to distract you.
Potential Mugging
The risk of being mugged varies from city to city. It's very unlikely that you'll actually be robbed or threatened with a weapon, but it doesn't hurt to practice caution. Avoid areas that appear empty or that you can see other people are avoiding.
France has many streets, and most of them offer amazing things, however, you don't want to get mugged because you decided to take the road less traveled. If you do find yourself being mugged, just comply with the criminals. You don't want to make the situation worse and end up getting hurt.
Being Pickpocketed
This may be the most common crime in the country. Due to its worldwide popularity, France attracts hordes of people from all over the world. This is a criminal's dream. Areas that are known to have a lot of tourists are where criminals strike.
They'll grab whatever is in sight and won't hesitate to empty your pockets. Common sense is the best defense here. Don't keep valuables in your pockets and keep your bags in front of you at all times. Also, remember to not be flashy and advertise your belongings to the people around you.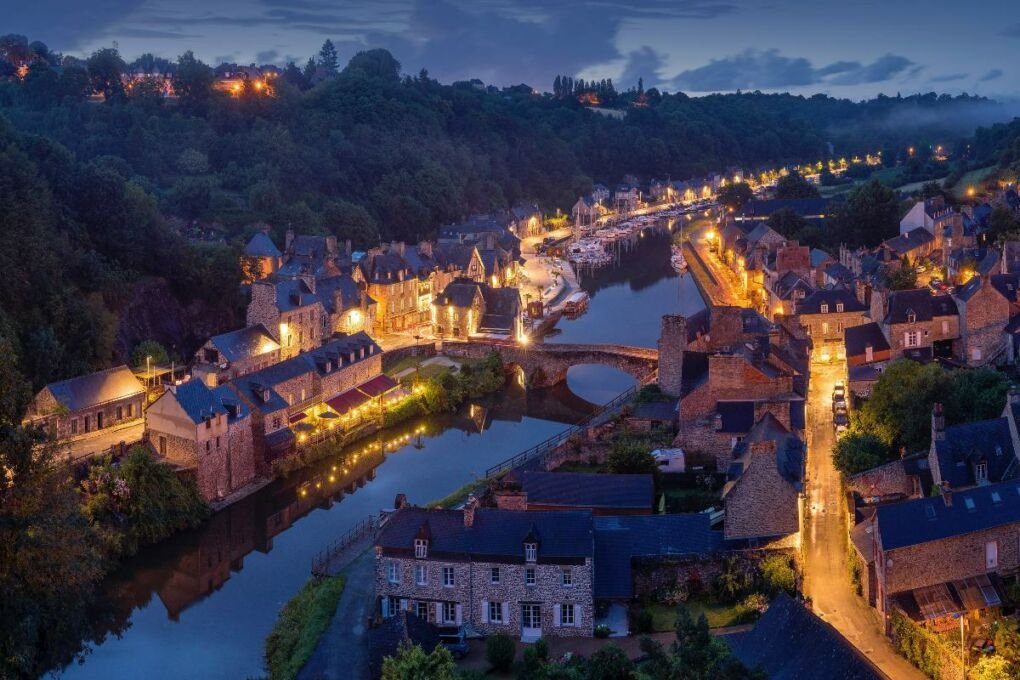 Tips for Staying Safe in France
France is generally a safe travel destination, but recent protests and previous terrorist attacks have created fear among a lot of people. Though these fears are valid, don't let them stop you from going to the marvelous country and experiencing its allure for yourself.
As with any major trip, you'll need to heighten your awareness and ensure that you're communicating with the people back home. It's fairly easy to navigate France and feel safe at all times. Just keep these 5 tips in mind to help you:
Don't be too flirtatious. Sexual harassment is, unfortunately, quite common in France. Don't make too much eye contact with people as they may take it as an invitation to engage with you.
Always attend to your luggage. Don't leave your luggage unattended, even if you're waiting for a taxi and just want to grab something quickly. Rather take the luggage with you or it will be gone.
Keep an eye on the weather. Natural disasters are very rare in France, but it doesn't hurt to be aware of the weather conditions. This is also helpful if you're planning on hiking or cycling at any time during your trip.
Pay attention. When you're around major airports, metros or train stations, be very aware of your surroundings and the people around you.
Buy tickets beforehand. It's really going to help you avoid scammers and long lines if you buy tickets to galleries and museums beforehand.
Is France Safe?│Frequently Asked Questions
Is France Safe for Women?
Yes, it is. Women can feel comfortable and confident in France as it's safe, and it's unlikely someone will bother you. There have been cases of harassment and catcalling, so be wary if you're in an isolated area alone or at night.
Is France Safe for the LGBTQIA+ Community?
Yes. France is one of the best places for the queer community as it's very progressive and welcoming. However, there has been a slight rise in queer-related attacks, so avoid empty areas and be vigilant at night.
Is France Safe for Kids?
Yes. Bear in mind that there are areas in France that are heavily crowded due to popularity. So, if you're traveling with young children, ensure that you hold their hands or hold them in your arms. Other areas that aren't crowded won't require you to be so hands-on. They'll love the openness of Nice.
Is France Safe at Night?
Yes, although it does depend on where you are. Some areas are safer than others. It's recommended that you stay on streets that have numerous bars and clubs, and that you don't wander through unfamiliar areas.