If you've been bitten by the adventure bug and want to visit the Big Smoke, one of the first questions that may cross your mind might be, "Is Toronto safe for tourists?" Well, you're not alone. It's normal to have concerns when traveling to a new destination, whether you're relocating or just visiting there.
But don't worry, you'll absolutely love Toronto as it's one of the best places to live in Canada, and for good reason – it has great parks, delicious food, a cool skyline, and the best part is that it's safe. Although it has a fair share of social ills, nothing is so bad that you'd have to reconsider your trip.
To put your mind at ease and help with your planning, this guide has everything you need to stay safe in Toronto while having an unforgettable experience there.
Why Visit Toronto
Toronto truly has something to offer everyone. If you enjoy the outdoors and being in nature, there are many parks ready for some exploring.
For sports fans, there is the Rogers Centre, Scotiabank Arena (formerly known as the Air Canada Centre), and other venues. If you're visiting with your family, the city has some of the most stunning beaches, Ripley's Aquarium of Canada, and a whole bunch of museums.
For the modern traveler, there are a ton of Instagram-worthy locations for photographers. These include spots like Toronto Island, as well as the contemporary and fashionable interiors of the Royal Ontario Museum.
You can't travel to a new city and not sample the food, and you can count on Toronto to deliver. The city has everything, including luxury eateries and takeaway places. When you order, a friendly waiter or waitress will be pleased to walk you through the menu and point you to some of the greatest dishes, such as sushi pizza and poutine.
Is Toronto Dangerous?
Toronto is not a dangerous city by any means, especially if you compare it to other metros in the world. It would be misleading to tell you to completely let your guard down and wander the city carefree, but the truth is, there are areas where you might bump into some trouble.
Canada is safe for tourists, and Toronto is even more secure, earning its spot as the sixth safest city in the World Population Review.
Toronto's weather is one factor that can affect the safety of your trip, even if major natural disasters are rare. There are often violent thunderstorms in June and winter snowstorms that cause the city to come to a standstill.
Dangerous Areas in Toronto
Regent Park
Toronto's downtown includes the Regent Park neighborhood, which is one of the city's most notorious construction projects. It was built for low-income residents rather than for long-term use during its inception.
Almost as if this part of town can never catch a break as it deals with many problems at once. From substandard housing to struggling schools, it's a tough situation. Regrettably, it's also one of the poorest areas in the country, facing high crime rates, particularly relating to assault and property theft.
St. James Town
St. James Town, situated between Parliament Street and Sherbourne Street, is Canada's largest high-rise neighborhood and one of its most densely populated areas. Sadly, it has transformed over the years, shifting from a trendy enclave in Toronto to a community grappling with poverty.
Because of that, the crime rate is high, although not as severe as the nearby Regent Park. On average, there are 10.44 reported crimes per 1,000 individuals and 24.97 per 1,000 properties. The types of crimes prevalent in St. James Town include theft, robbery, reported instances of murder, and assault.
Is it Safe to Live in Toronto?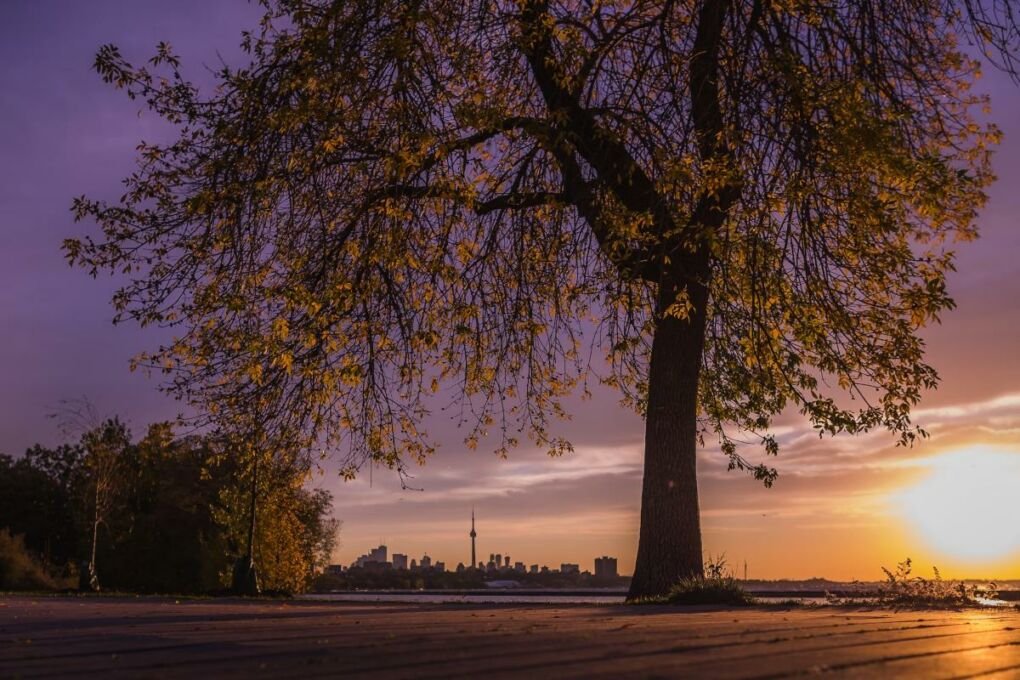 Without a doubt, Toronto is one of the best options for anyone thinking about relocating to a new city. Its reputation as an extremely safety-conscious city is one of the key causes of this.
Toronto generally has very low crime rates, and the numbers back this up. This could be due to the high standard of living here, functional infrastructure, and authorities who take safety seriously. Given how big the city is, it's amazing how it's managed to ward off crime much better than other metros on its level.
Safe Areas in Toronto
Humber Heights-Westmount
Humber Heights-Westmount, often known as Humbervale, is a part of Toronto's Etobicoke district made up of the northern Humber Heights and the southern Westmount. Here, you'll find many types of buildings, from opulent mansions to more affordable, low-density single residences.
This area is very safe and has a Major Crime Indicator of just 80, which is impressively low, even by Toronto standards. The assault rate is so low that it stands at 182 incidents per 100,000 people, three times lower than the assault rate across the city as a whole.
Kingsway South
Kingsway South takes the crown for the lowest major crime indicator and assault rate in all of Toronto. The assault rate here is actually 79% lower than the city's average, and the overall crime rate is about half of what you'd find across the whole city.
You would enjoy walking through the beautiful residential streets with impressive buildings and picture-perfect architecture. Locals often fondly call the area "The Kingsway" to avoid any mix-up with South Kingsway, a road that heads south from Bloor and lies to the east of the Humber River.
Steeles
Steeles, a suburb of Toronto, offers the safety that you're looking for when on vacation. It's one of Toronto's safest neighborhoods, with an estimated 129 significant crimes each year.
There are many public parks and recreation areas throughout the city, so if you love the outdoors, this is a great location for you. A strong educational system is another highlight of Steeles, which is actively managed by two public school boards. It's also a fantastic area if you're planning to visit with your family.
Warnings & Dangers in Toronto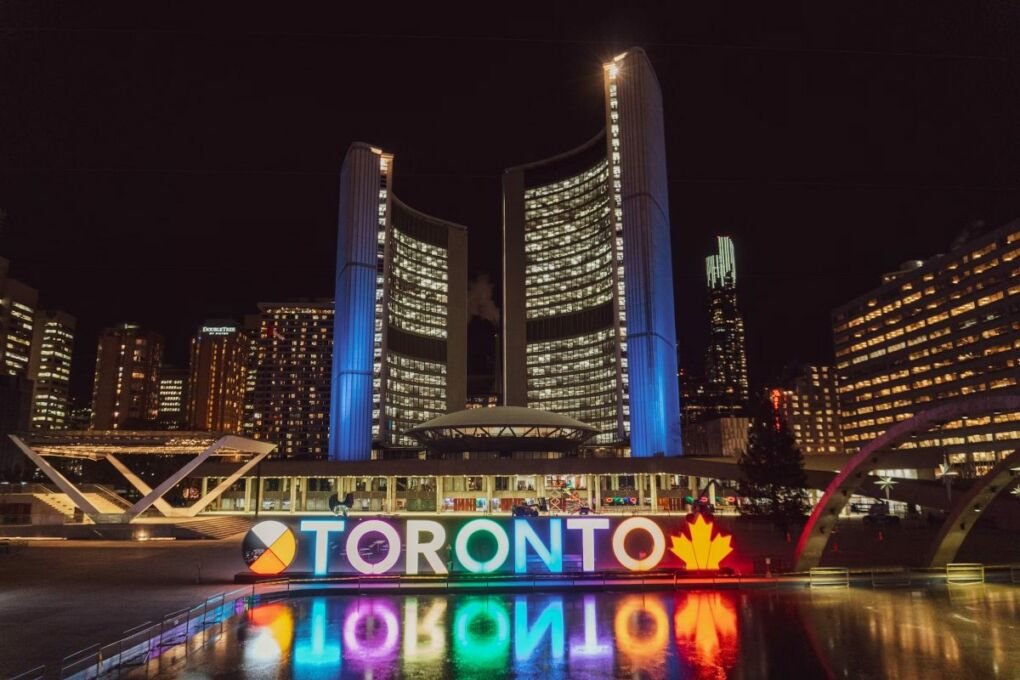 In general, remarks like 'yes, Toronto is safe,' are good, but they don't give you the whole picture. Although true, these comments will give you the impression that Toronto is a utopia. The truth is that Toronto is not special. All cities struggle with crime. Although the risks are minimal, it's still necessary to know them.
Toronto has the highest percentage of homeless persons in Canada, which makes sense given that it is the most populous city in the country. It's doubtful whether they'd try to engage you, but it might still be shocking to newbies. Sometimes they act aggressively at the mall and on public transportation.
Overall Travel Risk 3/10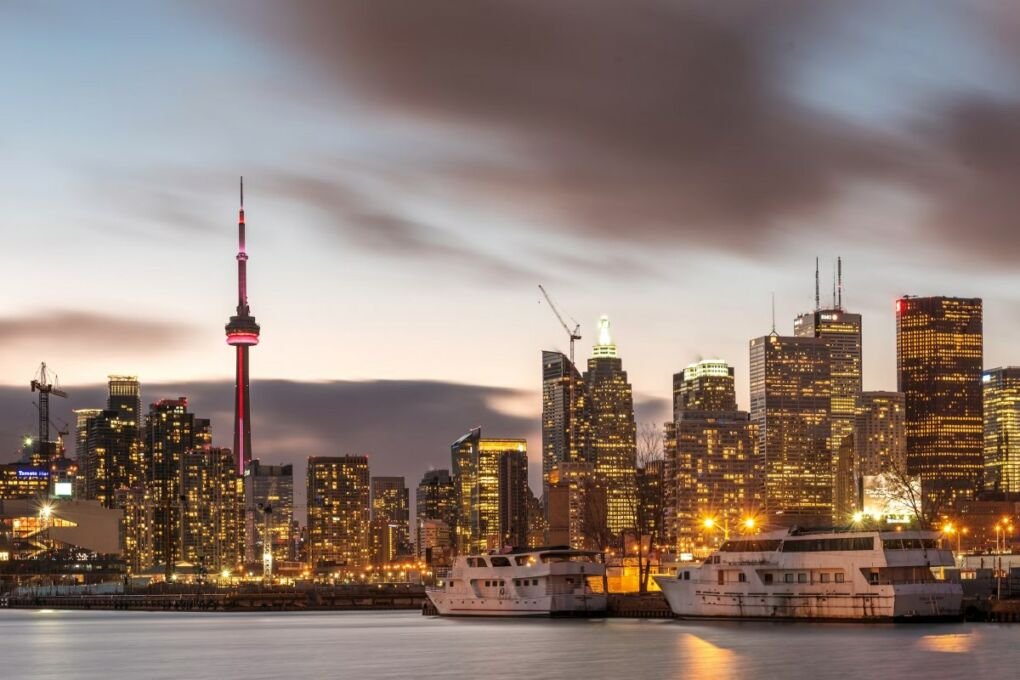 Although Toronto is one of Canada's safest cities, there are a few crimes that travelers may fall prey to. For instance, petty theft is not uncommon and might involve pickpocketing in busy places. Keep a watchful eye on your possessions and use hotel safes where available to avoid this.
Tourists may run into scams like fraudulent tickets, con artists, or dishonest cab drivers. Always use trustworthy services, and exercise caution when approached by people who seem to be providing amazing bargains.
Female travelers might also encounter unwelcome attention or harassment in popular tourist spots. The biggest and most likely threat to your safety, though, is the weather.
Fake Metro Ticket Scam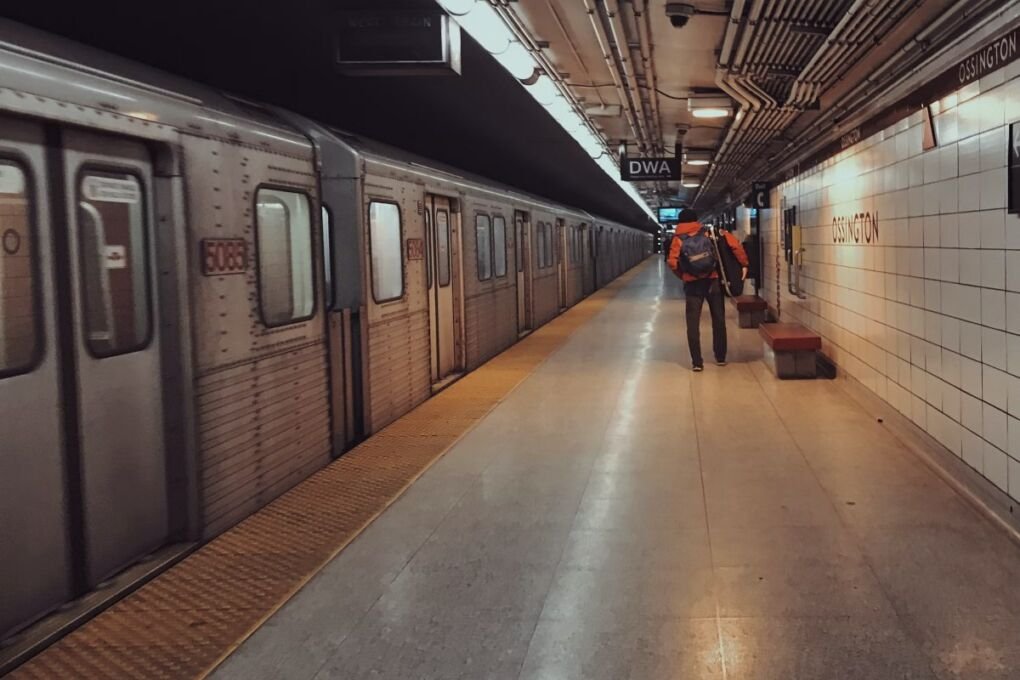 Scammers typically target travelers who appear confused at train stations and offer to assist them in buying a Metro ticket. They will present you with a card that looks like a ticket but is really simply a piece of paper with a barcode or a complex pattern on it. You'll later discover that you were defrauded after paying the money.
So, be cautious of suspicious-looking people gathering around busy tourist areas or Metro stops. It's best to buy your Metro tickets only from authorized machines or admission staff and nobody else.
Fake Police Officer Scam
This scam is typically carried out by two con artists working together, and here's how it goes:
One will typically introduce himself as an undercover police officer and let you know that he thinks you're carrying phony cash or illegal substances.
This is a ploy to look through your wallet and other belongings, and if they find money and other valuable possessions, they'll take it and run.
It's always wise to request credentials at all times and never consent to a search without a warrant. If anything like this happens to you, consider telling the police about it.
Hotel Booking Scam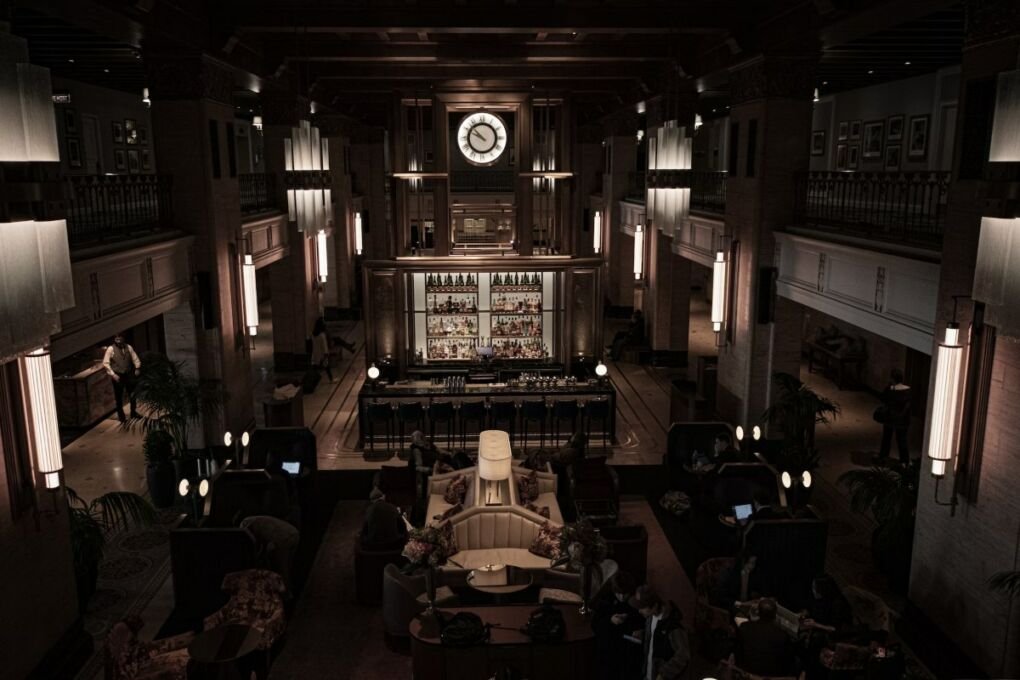 Imagine how terrible it would be to be scammed even before you leave your home country. Scam artists are now using booking sites to publish false listings for hotels at unbelievably reduced rates. When you get to the address, you'll either find a broken-down or an empty lot.
If you call the supposed owner, they'll either prompt you to make further payments or direct you to an alternative hotel that is typically significantly more expensive.
When making an Internet hotel reservation, exercise caution and double-check the establishment's reviews and ratings. Verify the legitimacy of the hotel's website and reservation system by getting in touch with them personally.
Weather
You should also consider Toronto's weather, which many people overlook when discussing safety. In the winter, it gets pretty darn chilly there. In fact, when Environment Canada predicts a temperature of -15°C or lower, locals frequently get Extreme Cold Weather Alerts.
Toronto may also become dangerously hot in the summer. When meteorologists predict two or more days with maximum temperatures of 31°C or above, they issue a heat warning. Thunderstorms and tornadoes are the other two main weather-related safety hazards in the city.
Tips for Staying Safe in Toronto
Here is some travel advice for Toronto to help you navigate the city safely while you go about your daily explorations.
Keep your possessions out of reach: When you're out and about, take care of your possessions. If they're difficult to get to, they generally won't be stolen.
Carry very little: Don't carry valuables with you at all times, including passports, wads of cash, and critical papers; if they aren't on you, they can't be stolen.
Research areas beforehand: There are some questionable areas in Toronto, but most of them are on the outskirts, where you're probably not going to go.
Avoid panhandlers: They frequently gather near Kensington Market and Queen West. Although it shouldn't cause problems, it is preferable to avoid it.
Is Toronto Safe | Frequently Asked Questions
Is Toronto Safe to Travel Alone?
In Toronto, it is generally safe to travel alone. And while you should venture out and take advantage of the exciting nightlife, it's never a smart idea to get too drunk and turn into a convenient target.
Also, pre-plan your vacation and tell a trusted friend or family member your plans if you are visiting the city alone. To find lodging, ride-sharing, or attraction tickets, use reliable services.
Is Toronto Safe for Female Tourists?
Females traveling alone are typically thought to be safe in Toronto. The city is a great destination to visit, offering a ton of excellent activities and, of course, fantastic food.
As a solo female traveler, don't hesitate to ask for safety ideas or guidance from the hotel staff, as they know the city well.
To reduce unwanted attention, dress modestly and stay away from showy jewelry. Most importantly, trust your instincts and leave if something doesn't feel right.
Is Toronto Safe for Families?
Yes! Families can visit Toronto safely. The community takes pride in having a welcoming climate for families and providing a variety of family-friendly activities and attractions. The public transportation in Toronto makes it simple for families to travel about.
Your family will enjoy the many excursions in downtown Toronto, including going to attractions and relaxing in parks or on the shore. Take particular precautions during these times because the city can become quite crowded with people.
Is Toronto Expensive?
For a mid-range trip, it's a great idea to set aside $200 per person per day (excluding lodging). This will include entertainment, dining out, and transportation.
By dining at markets and skipping some of the major, high-priced tourist sites in the city, you can definitely do things for much less money.