To start the new year on a high, my friend and I set off to beautiful Uluwatu on January 2nd to explore some o the areas most famous beaches and temples. In less than 24 hours, it's possible to explore Bingin Beach, Suluban Beach, Uluwatu Temple and check out some o the famous beach clubs and infinity pools overhanging the cliff.
Here's a little recap of how we got to Suluban Beach and some of the tiny beaches nearby, our cool accommodation by Bingin and some great places to eat for your stay in Uluwatu.
Suluban Beach, Uluwatu
One of our first stops of the day was to Suluban Beach, sometimes referred to as Blue Point Beach thanks to the nearby villas with the same name. While small, this pretty hidden cove has an almost private beach feeling when you're sitting with your toes in the sand. It feels like a little hideaway, when in reality there are some clifftop bars, hotels and restaurants looking right down on the beach and insanely-blue crashing waves.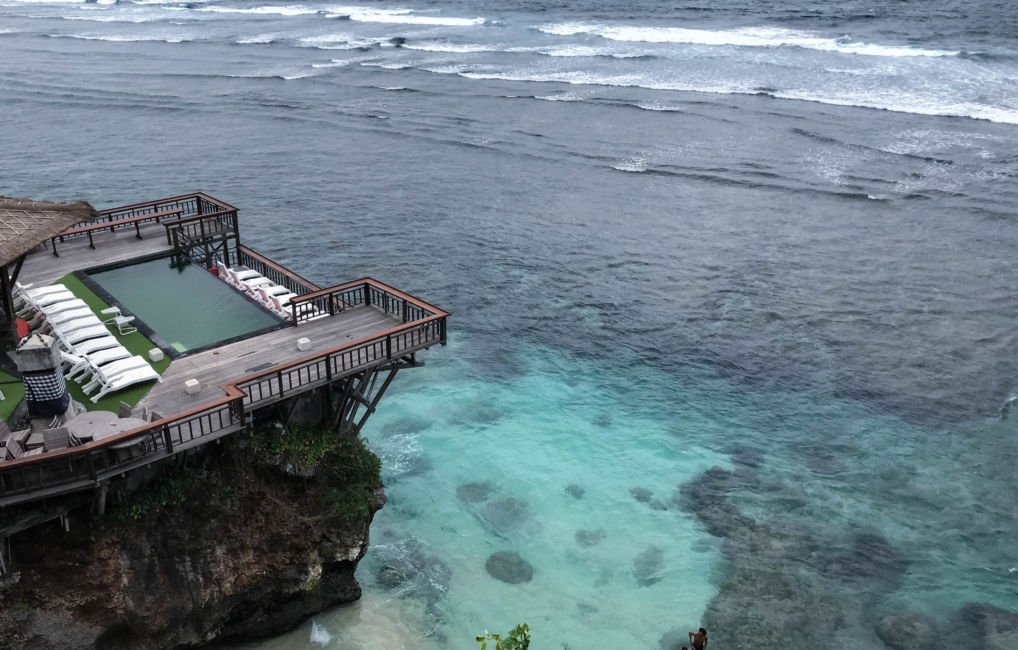 How to get to Suluban Beach
There are actually 2 entrances that lead down to the beach, and I'll mark both on the map. We rented a scooter from our Airbnb for the day, and it only took 15 minutes to drive from Bingin Beach to Suluban. Parking next to Single Fin, which is probably a shorter way down to the beach (but still involving LOTS of steep steps!) costs 5,000 rupiah whereas parking on the other side of the ravine costs 2,000 rupiah.
Once you park, take the winding steps that lead down towards the beach following signs to Suluban Beach. All the beaches in the area, no matter how small, seem to have pretty decent signage so you won't get lost!
One thing to note is that there are a lot of steps, it can get quite slippy if it has been raining and this beach is sadly not wheelchair accessible not accessible to anyone that would find uneven steps a challenge.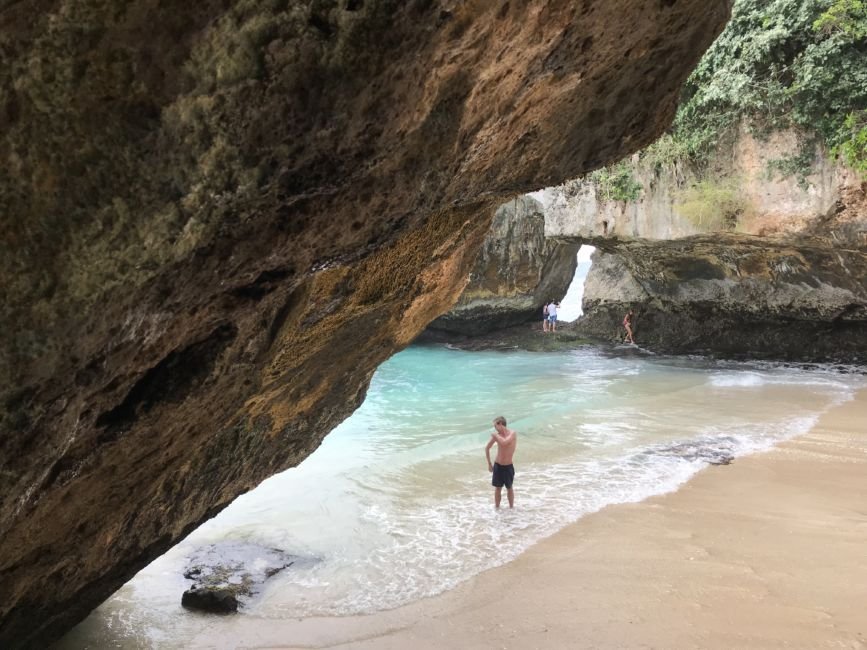 Unlike Dreamland Beach, Padang Padang or Bingin, the beach here is very tiny and there are no makeshift coconut stalls etc. Just you, the sand and the waves. That said it's less than a 5 minute walk up the steps to some cool beach bars and the very famous Single Fin Beach Bar – especially popular on Sundays and at sunset.
Once down to the beach, be sure to go through the caves and narrow rock to your left and to your right to find the secret beach spots. Exploring is definitely rewarded here! Turn to the let and it will take you to Suluban's main stretch of beach! While we didn't explore that far, it extends all the way to the main Uluwatu Beach.
We stopped off at Single Fins for lunch – and were able to enjoy their incredible infinity pool for free. Meals range from about 85,000 – 125,000 while beer and mixed drinks are definitely more expensive here than at the other, more local beach bars.
Padang Padang Beach
We wanted to check which Uluwatu Beach was the best so decided to circle back down to Padang Padang to check that out. Again we paid 2,000 or parking and 10,000 to get down to the beach – which includes a walk through a small temple and very narrow path through a rocky cliff face. Again, not accessible for anyone that would find 50 or some steep steps a challenge.
Padang Padang beach is much bigger than Suluban Beach but still small in the grander scheme of Bali beaches. It's great for beginners surfers, there's little stalls selling coconuts, beers and snacks, there are surf boards for rent and monkeys playing nearby to entertain you.
There was a lot of seaweed when we were there but I can see why people lobe it so much – great beach or swimming and photos.
Uluwatu Temple
Our third stop of the day was to the beautiful Uluwatu Temple. I always knew there was a famous and very beautiful temple here but never realised how big the grounds were and how incredible the views of the temple were from the cliffs on either side.
Again we paid 1,000 for parking and 30,000 each for temple admission, which included a purple skirt type thing to wrap around your waist so you were covered entering the temple. Everyone has these beautiful silk, purple wraps and orange belts which made for some pretty photos and a nice atmosphere.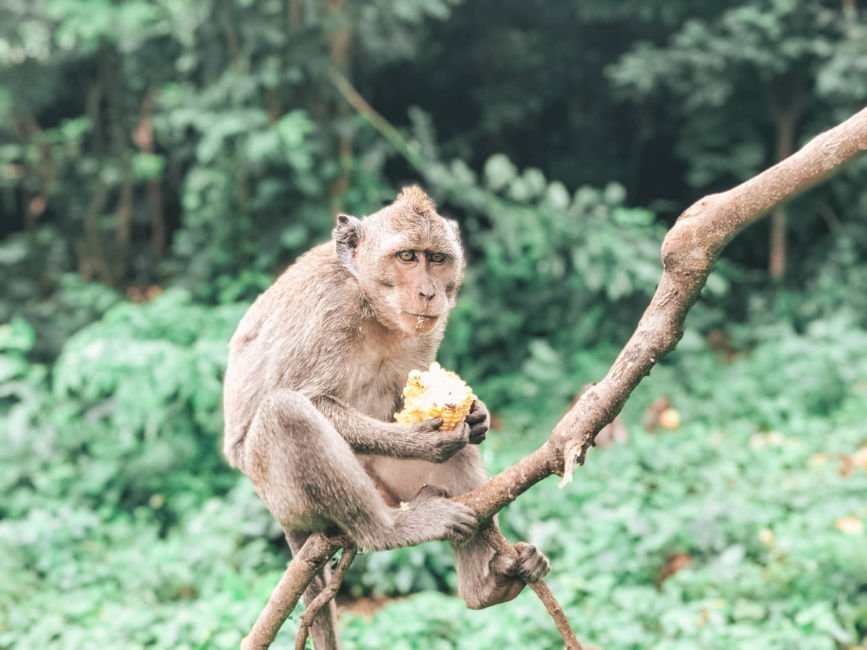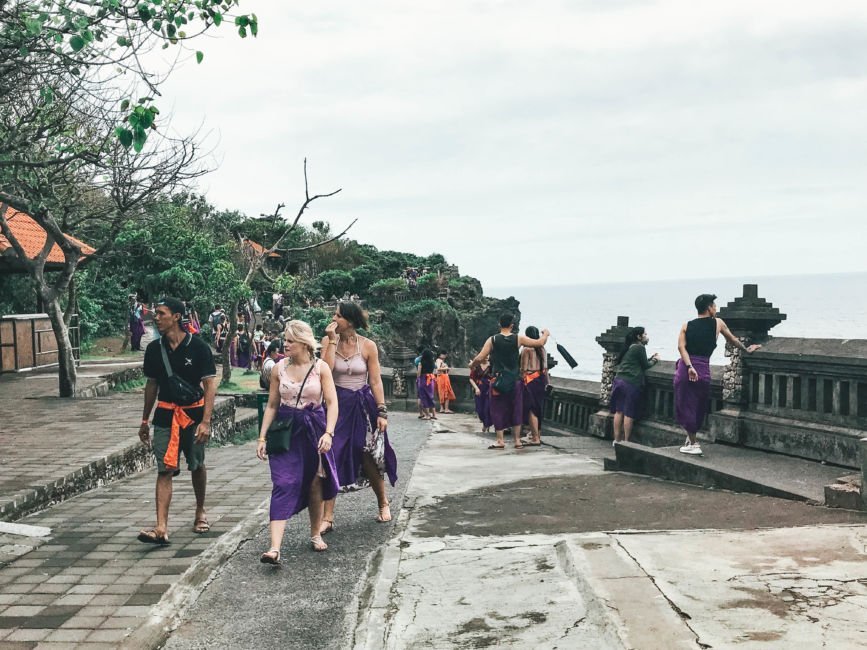 The temple itself is small, and some areas are closed off to the public and only used for serious worshippers. However, there are long walks to the let and right of the temple following the cliff with spectacular views looking back and some great photo opportunities. I think we stayed here for almost an hour, walking around, taking photos and just enjoying the view.
The temple also has a large stage and seating area for traditional Kecak dances which are a must-see while travelling in Bali.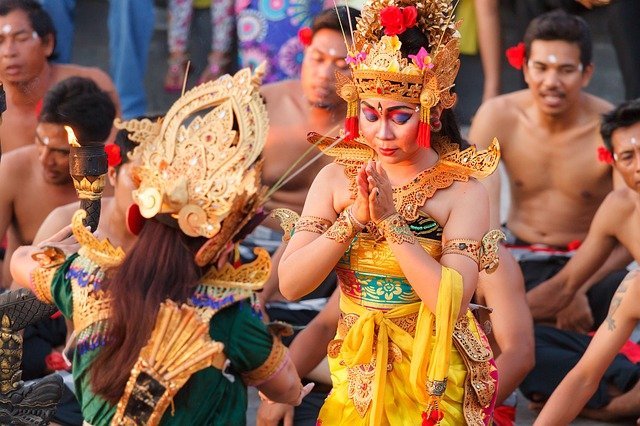 Eating at The Cashew Tree Bingin
There are loads of cute cafes, local warungs and fancy restaurants to choose from in Uluwatu. On Bingin Beach, we found choices lacking, but there two very pretty seafood buffets with tables right on the beach If you're in the mood for fresh fish. For breakfast we popped into The Cashew Tree in Bingin which was super pretty, very popular with local expats and nomads and had a delicious breakfast menu. Definitely recommend!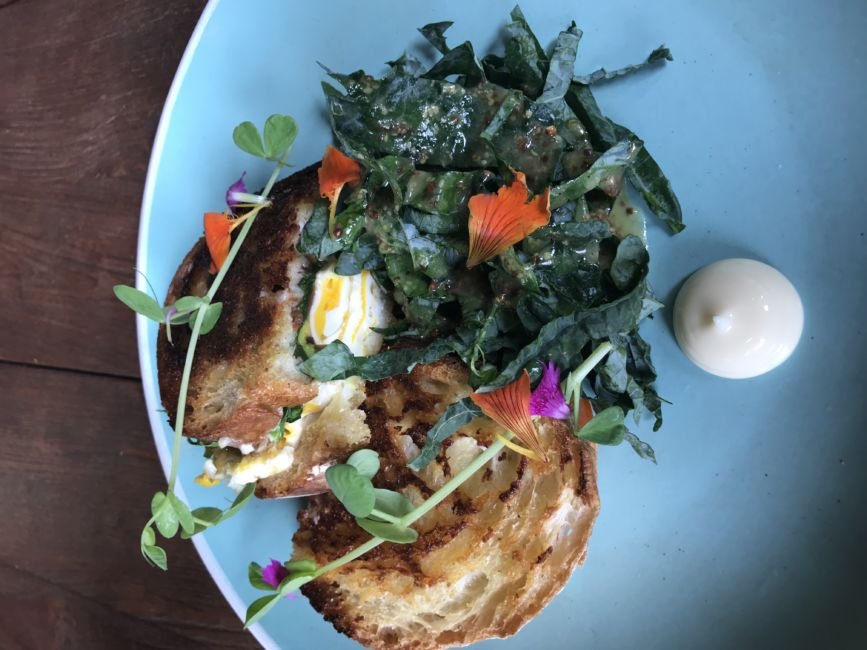 Staying on Bingin Beach
We booked an Airbnb on Bingin Beach – tempted by their infinity pool and spectacular cliffside views. It was an amazing place or sunsets and great base for exploring the area. There seem to be lots of choice depending on your budget, so you'll have no trouble finding the perfect places to stay in Uluwatu.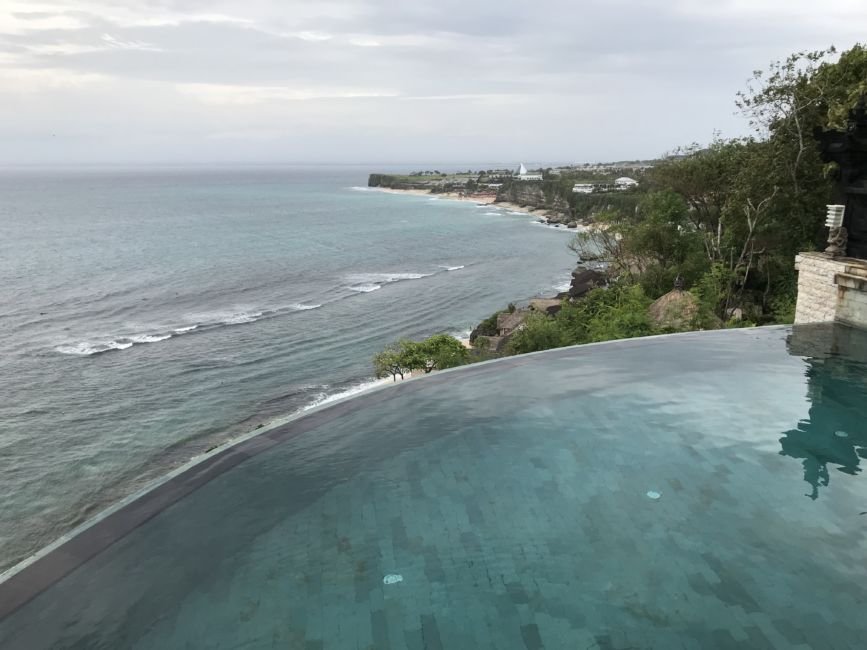 Tomorrow we're off to the Nusa Islands – mainly Nusa Lembongan and Nusa Penida – so stay tuned for the next update!