"Gili Air" means the "Little Island of Water" in Indonesian. It's a pristine island set in the Bali Sea, situated in one of the most picturesque locations on Earth. With many things to do in Gili Air, the island is known for its white-sand beaches and abundance of underwater life.
Gili Air is one of the three Gili Islands in Indonesia, near the coast of Northwest Lombok Island. The Gili Islands are a perfect getaway from the busy streets of Bali, swim in crystal clear waters, snorkel or diving and at idyllic temperatures (25-32°C).
I recently spent a week in Gili Air and I had the opportunity to go on day trips to all the Islands. I created this guide to explain how to get to the Gilis from Bali and some amazing things to do in Gili Air.
Which is the best Gili Island?
Gili Trawangan or Gili T
This is the largest of the three islands and attracts the majority of the tourists, which means it has the largest selection of shops, restaurants, bars, and hotels.
The main development is concentrated around the harbor area on the east coast but there are quieter cafes and restaurants dotted around the whole island. The interior is mostly taken up by the local village which also has some accommodation and local restaurants serving traditional Indonesian food.
Gili Meno
Gili Meno is the smallest, quietest and least developed of the trio but it is the ultimate destination for a total rest and relaxation retreat, away from all the noise.
Gili M is a favorite amongst honeymooners, conservation travelers, wildlife spotters and divers, all thanks to the untouched nature and total seclusion. It is quieter than the other two. It is also less developed with only a handful of restaurants and bars.
Gili Air
A mix between the other two. Much of the development on Gili Air is on the east coast, facing Lombok and the towering Mt Rinjani, which provides spectacular sunrises. Sunsets behind Mt Agung are visible from the south and western coasts.
Dining opportunities range from good quality restaurants to simple warungs on the beach and, while the bars aren't as loud as on Gili Trawangan, there are still plenty of opportunities to have fun.
Things to know before going to Gili Air
How to get to Gili Air from Bali
If you are traveling from Ubud to Gili Air, you need to drive from Ubud to Padang Bai Port where you will get a ferry to the Gili islands. Padang Bai is about an hour away by car from the center of Ubud and then another 1h 30min by boat from the Gili Islands.
If you are traveling from the south of Bali (Canggu, Kuta or Seminyak), I recommend leaving from Serangan Port. It will take between 30 mins and 1 hour to reach Serangan Harbour by car depending on where exactly you are staying. The journey time from Serangan to Gili Trawangan is around 2h 30min depending on sea conditions.
Bluewater Express and Gili Getaway are two of the best boats companies for travel from Bali to Gili Islands.
How long does it take to get from Bali to the Gili Islands?
The direct journey from Serangan (Bali) to Gili Trawangan is around two and a half hours but this could be longer due to weather conditions.
Best time to visit Gili Air
The Gili Islands cater to tourists all throughout the year but the quietest time to travel is during the rainy season, December to March.
The rainy season isn't as bad as it is made to sound; prices tend to be lower at this time of the year so if you're looking for a good deal on a private pool villa or luxury hotel then this could be a good option.
Although the vast majority of the island's rainfall happens in this season, the majority of days will still have long periods of sunshine with a few tropical showers each day.
The main tourist season is July to September when the weather is at its best. During this time the good hotels and boats fill up quickly so if you're looking at traveling during this time then we suggest booking early to avoid disappointment.
Things to do in Gili Air
1. Wake up for sunrise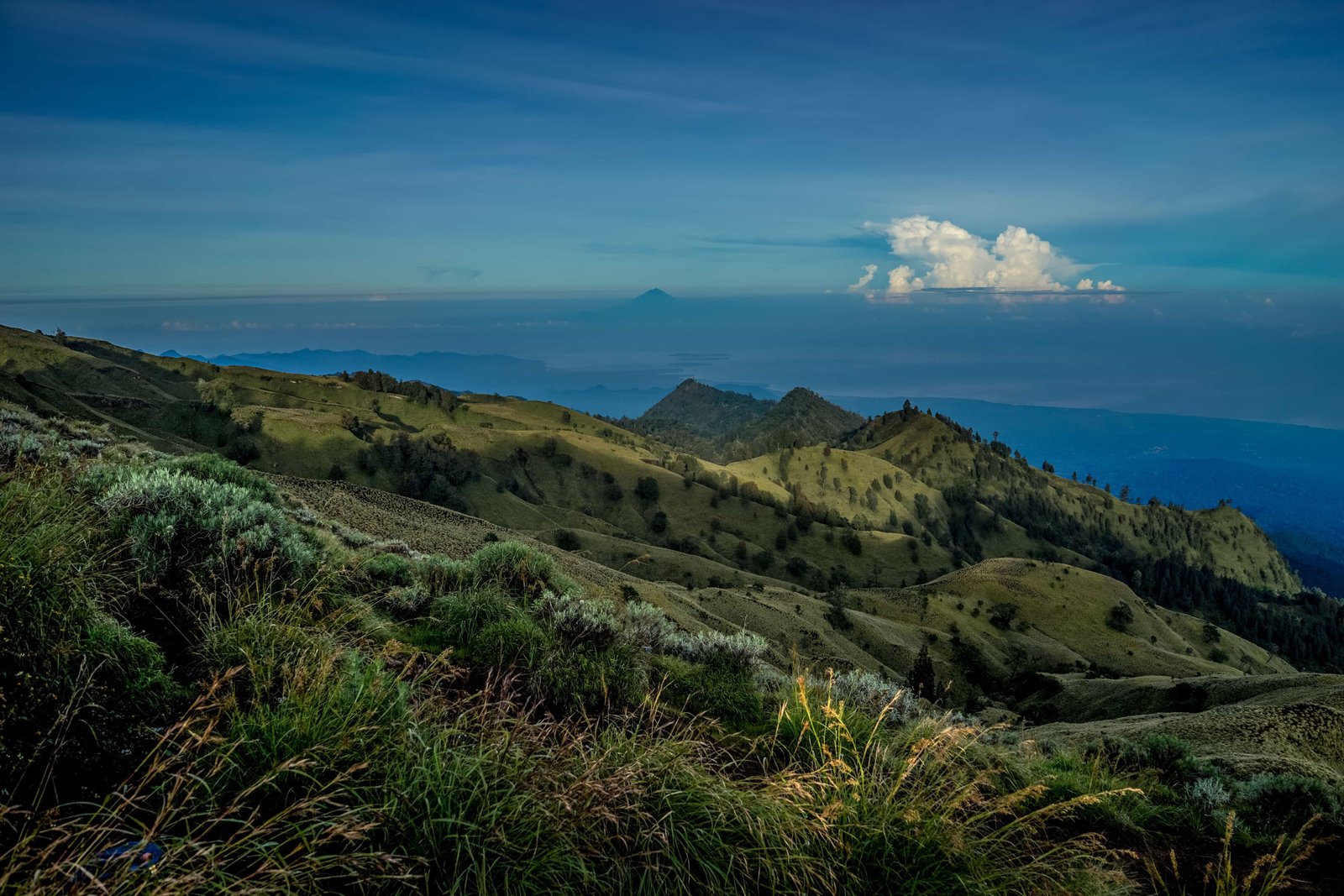 The stunning sunrises over Lombok's majestic Mt. Rinjani in the background are a must-see if you're willing to get up for an early breakfast while staying on Gili Air.
2. See the Underground Sculptures
BASK Nest is an underwater sculpture park just off the Gili Meno coast. It consists of a circle of 48 life-sized figures, designed by Jason deCaires Taylor, surrounding many more on the seabed. Some of his sculptures can be found throughout the world in various dive sites, including the Caribbean and the Canary Islands.
3. Snorkel at Turtle Island
Gili Air is close to Gili Meno, popular for its sea turtles at Turtle Point. Gili Air is also close to Gili Trawangan, the largest of the Gili Islands where a sunken ship sits at Wreck Point near Mentigi Beach. This is the best location to snorkel on the Gili Islands.
4. Cycle around the Island
One of the best things to do in Gili Air is to rent a bicycle ($2-$3) a day and explore the island. The island is 3 KM long and 2 KM wide. It can be easily be traveled by bike in 30 minutes or on foot in two hours.
5. Learn how to make Indonesian food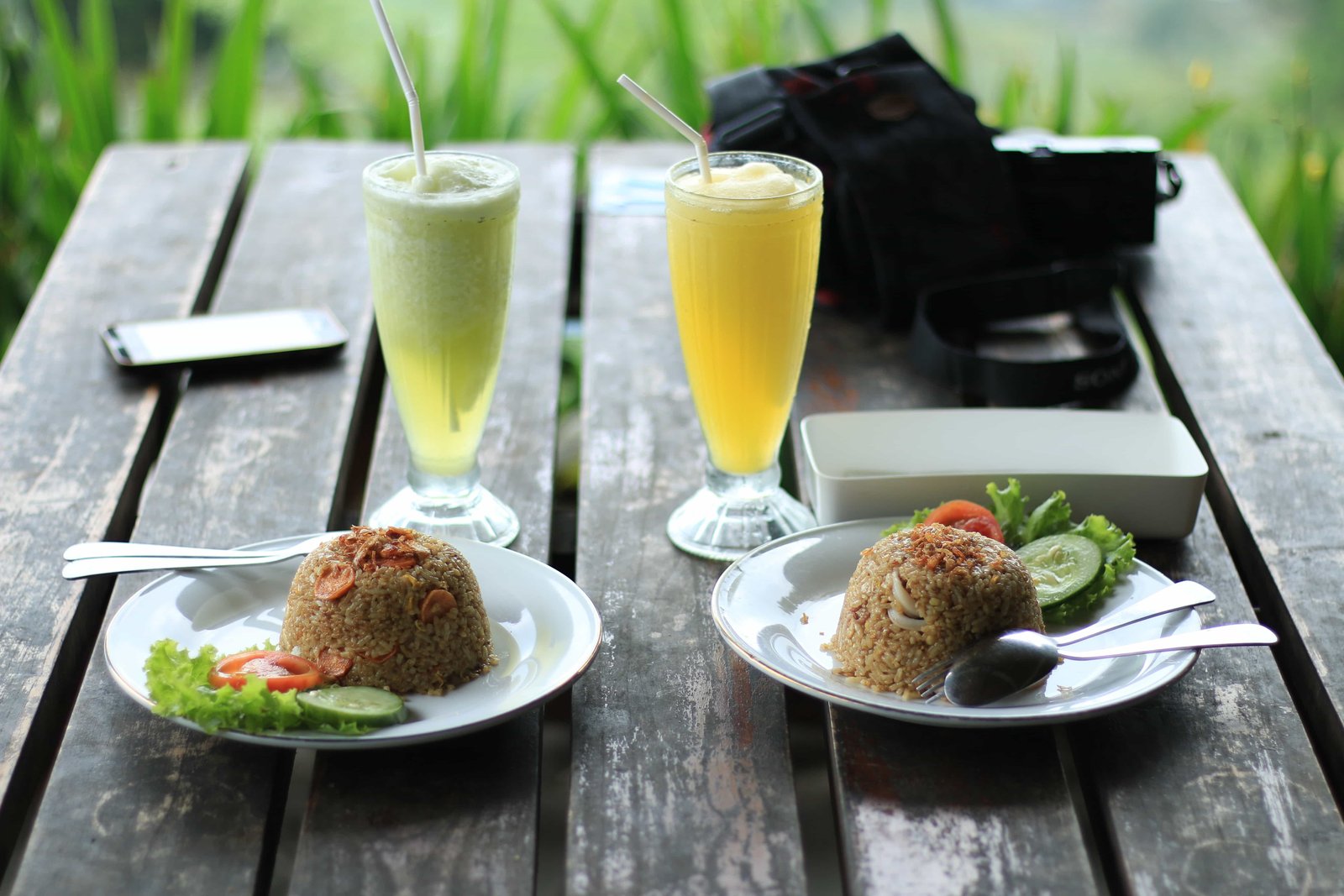 Learn about Balinese cuisine and culture in a relaxed, friendly atmosphere in a beautiful kitchen on Gili Air. You will use locally grown and sourced ingredients to make some of the best tasting dishes ever!
How to spend 48 hours in Gili Air
Day 1: Things to do in Gili Air
Wake up early and walk to the beach on the east to see the majestic crater rim of Lombok's Mount Rinjani which provides a picturesque backdrop to a stunning sunrise. Mount Rinjani is an active volcano in Indonesia on the island of Lombok. It rises to 3,726 meters, making it the second-highest volcano in Indonesia.
After the sunrise, walk along the beach until you reach Coffee & Thyme Gili Air, it's located right in front of the port and this was one of my favorite places in Gili Air for coffee. Try their carrot cake! After breakfast hop on a boat from Gili Air to Turtle Island where you can spend the morning snorkeling in the clearest waters I've ever seen.
After snorkeling, hop back on the boat and head to see the Underground Sculptures. This tour takes about 2 hours and you will return to the Island. With many things to do in Gili Island, you might be a bit tired after an action-packed morning. I recommend heading home for a shower then visiting the best spa on Gili Island for a massage.
Slow Spa is a luxury wellness center with three massage rooms, a beautiful oversized granite bath for relaxation and a pilates/yoga studio.
The architecture was inspired by the round curves of the island, making you think of a bamboo cathedral. The central window adds air and light to the whole ensemble with gentle curves. The peaceful feeling and the silence are supporting the architecture that's built around the natural elements, thus recalling Slow's philosophy.
You can spend the rest of the afternoon relaxing at your hotel pool, then If you feel like painting the Island read, head to Pink Coco where they have an amazing restaurant and live music and dancing.
---
Day 2: Things to do in Gili Air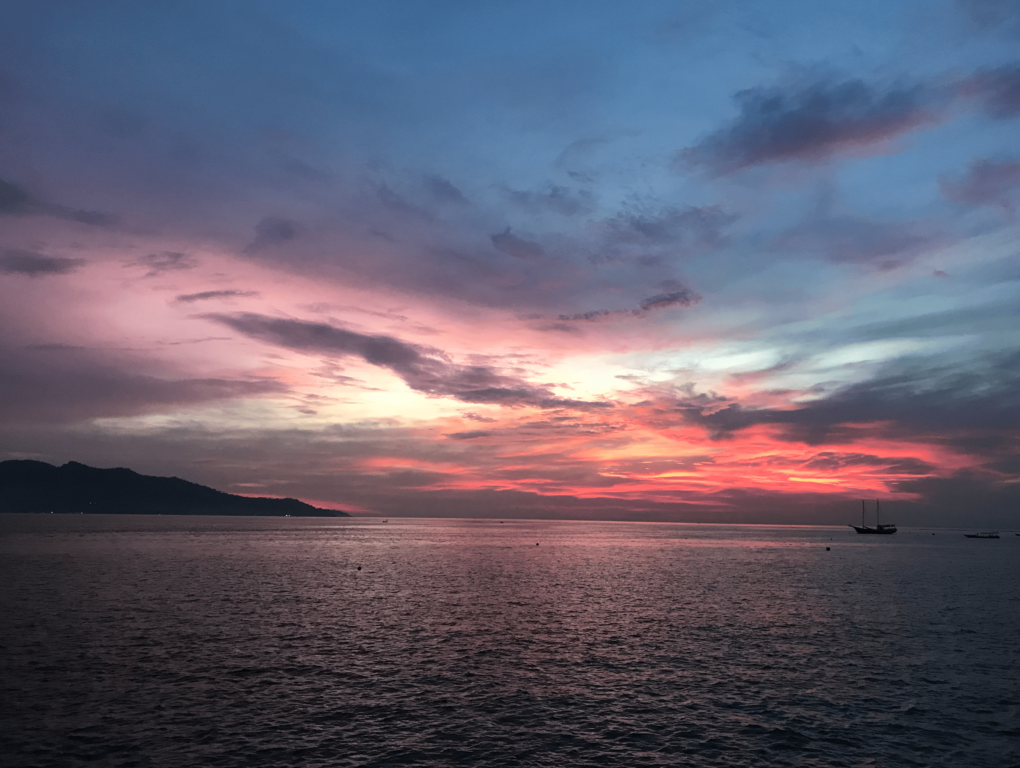 Start your day by exploring the island by bike, its 3 KM long and can be easily explored in 2 -3 hours. Bike rental for a day costs $2.
Attend a cooking class in Gili Air and learn about local food and flavors, after cooking up a storm you'll be able to enjoy the dishes you made for lunch.
After a fun morning of cooking, walk around and visit the many boutiques on Gili Island, you could find a few treasures and souvenirs.
Spend your last evening in Gili Air watching the sunrise at the beach. To the West to watch the sunset, the sun sinks behind the perfect cone of Bali's Mt Agung. As it releases all the colors of the rainbow.
The best places to watch the sunset in Gili Air are Mowies Bar, Lucky's Bar or Zipp Sunset.
---
Day 3: Things to do in Gili Air
If you have more time in the area, you can buy a ticket and speed boat to Gili T or Gili Meno and spend the day exploring the other Gili Islands.
Where to stay on Gili Air
There is accommodation for everyone on Gili Air. From budget options like hostels or bungalows to a high-end choice like resorts or luxury villas.
Featuring an outdoor swimming pool and direct access to the beach, PinkCoco Gili Air is located in Gili Air. Among the various facilities of this property are a garden, a terrace, and a spa center. Guests can enjoy a drink at the bar or a meal in the restaurant. Free WiFi is provided.
Decorated in bright pink furnishings, the rooms at PinkCoco Gili Air have air conditioning and a flat-screen TV. Every room in the property has a private bathroom.
[maxbutton id="1″ url="https://www.booking.com/hotel/id/pinkcoco-gili-air.en.html?aid=1558524&no_rooms=1&group_adults=2″ ]
The Koho Air Hotel provides accommodations with a restaurant, free private parking, an outdoor swimming pool, and a bar. Featuring a shared lounge, the 3-star hotel has air-conditioned rooms with free WiFi, each with a private bathroom. The property offers bike rental and features a garden and terrace.
[maxbutton id="1″ url="https://www.booking.com/hotel/id/the-koho-air.en.html?aid=1558524&no_rooms=1&group_adults=2″ ]
Featuring a restaurant and yoga class, 7SEAS Cottages offers a tropical getaway on Gili Air Island. Only a few steps from the beach, the accommodations feature cottages with private terraces or balconies overlooking nature. Free WiFi is available in all areas. Cooled by air conditioning, rooms in 7SEAS Cottages come with a private bathroom that has a hot water shower and free toiletries. A mini-bar is available in every room.
[maxbutton id="1″ url="https://www.booking.com/hotel/id/seven-seas-cottages.en.html?aid=1558524&no_rooms=1&group_adults=2″ ]
---
Tips for Indonesia Travel
---
Travel Insurance for Indonesia
Use travel insurance while visiting Gili Air so you are covered for theft and medical expenses. There are a lot of adventurous activities to do in Bali, and it's best to have peace of mind while diving, hiking and trying some of the best food in the world.
Find out why I recommend World Nomads, check out my World Nomads Insurance review.
Disclaimer: This article contains affiliate links. This means that if you make a booking after clicking on a link, I may receive a small commission at no extra cost to you!