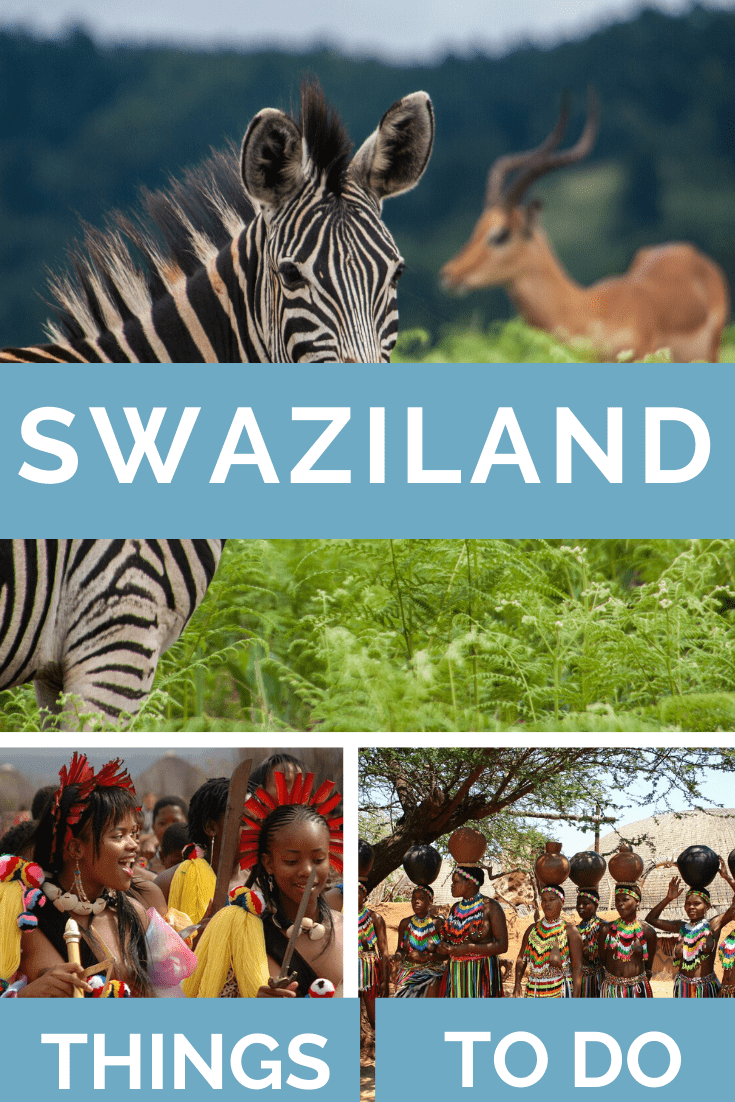 Planning a trip to one of the few remaining monarchies in the world and the smallest country in Africa? There many things to do in Swaziland, also known as eSwatini.
The name Swaziland derives its name from a king named Mswati II. "KaNgwane", named for Ngwane III, is an alternative name for Swaziland the surname of whose royal house (dynasty) remains "Nkosi Dlamini (House of Dlamini)".
"Nkosi" translates to "king" and Mswati II was the greatest of the fighting kings of Swaziland, and he greatly extended the area of the country to twice its current size.
eSwatini is a landlocked country with South Africa on its north, crosses the country to the north, to the south and to the west and to the east.
Swaziland is relatively small, not more than 200 km from north to south, and 130 km from east to west.
This guide shares some important things to know before visiting eSwatini for the first time and things to do in Swaziland.
Facts on Swaziland
What is Swaziland known for?
Africa's last remaining absolute monarchy is known for its wildlife, hospitality and amazing landscape.
Population in Swaziland
The population in Swaziland is 1.3 million in 2020.
Is Swaziland part of South Africa
Swaziland is a landlocked country that South Africa borders to the north, south, and west and Mozambique to the east.
Swaziland is not part of South Africa. eSwatini is South Africa's neighboring country.
How big is Swaziland
Swaziland covers an area of 17,364 km2, it is one of the smallest countries in Africa, slightly larger than half Belgium's size, or slightly smaller than New Jersey's US state.
What currency does Swaziland use
The currency in Swaziland is Emalangeni. It's 1:1 with the South African Rand, which is also accepted at most places in eSwatini.
Is It Swaziland or Eswatini?
For much of the 20th century, the tiny, Swaziland was under British administration, only gaining its independence in a non-violent transfer of power in 1968.
After the country turned 50 in April 2018, King Mswati III announced that from this point henceforth, the land formerly known as Swaziland is now to be known as the Kingdom of eSwatini.
The name change was driven by a desire to fully break from the country's colonial past while ending international confusion between Swaziland and Switzerland.
What's the national animal of Swaziland
Thomson's gazelle is the official national animal of Swaziland. It was named after explorer Joseph Thomson and is sometimes referred to as a "tommie".
Traveling to Swaziland from South Africa
Traveling to Swaziland is relatively easy. eSwatini is accessible by air or road through 13 border posts: two in Mozambique and 11 in South Africa.
The country offers visa-free travel to most nationalities for up to 30 days but it's always important to check their government website for updated legislation.
You can also travel to Swaziland by plane to the new King Mswati III International Airport located in Manzini. A flight from Johannesburg to eSwatini takes about 50 minutes.
The distance between Johannesburg and eSwatini is 340 km. If you travel to Swaziland from Johannesburg by car, it takes 3 to 4 hours.
Traveling around Swaziland is relatively easy. You can easily drive around the whole country in 2 days. eSwatini is divided into four regions: Hhohho (North), Mbabane (Capital city), Manzini and Lubombo (East).
Things to do in Swaziland
Despite being the smallest country in Africa, there are many things to do in Swaziland. Here's what I got up to during my 48 hours in Swaziland.
1. Hiking in Swaziland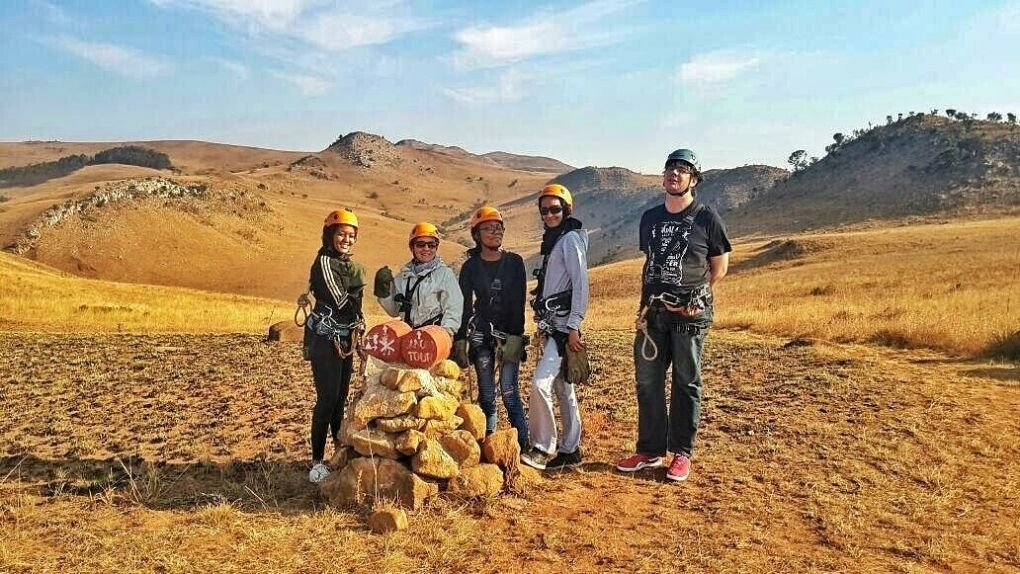 Experience the thrill of gliding through the forest canopy in one of the last mountain wilderness areas left in Swaziland. The secluded Malolotja Nature Reserve contains plenty of games, amazing birdlife and a world-renowned display of wildflowers in spring.
Malolotja Nature Reserve contains a wide variety of mammals and birdlife including rare species such as the Forest Canary and Ground Woodpecker. The tour includes a long drive in an open game vehicle to the start of the Canopy Tour, where sightings of Blesbuck, Eland, Impala, and Zebra are common.
The tour consists of eleven elevated forest platforms, ten slides and a 50-meter long suspension bridge that crosses the Majolomba River.
More amazing places for Hiking in Swaziland
Mahamba Gorge Lodge:

Explore several trails within the gorge leaving from this community-run lodge.

Ngwempisi Hiking Trail: Meandering hikes through the forests and hills of the Ngwempisi Gorge.
Mlawula Nature Reserve: There are 10 self-guided hikes in this private nature reserve, ranging from one-hour to a full-day hike
2. Go horse riding at Milwane Wildlife Sanctuary
Known as the Mother of Conservation in the Kingdom as it's Swaziland oldest nature reserve. The name 'Mlilwane' ('Little Fire' in siSwati) was derived from the numerous fires started by lightning strikes on the Mlilwane Hill but now holds significance as the little fire that ignited the conservation movement in eSwatini.
Horse riding at Milwane Wildlife Sanctuary also known as the Mother of Conservation was one of my favorite experiences. Guests can visit for the day or stay overnight.
The activities on-site and in the surroundings include nature trails, horse riding, mountain biking, and game drives. Guests can explore the craft shops in Ezulwini and Malkerns.
3. Shop till you drop at Ezulwini Valley Market
4. Explore the Villages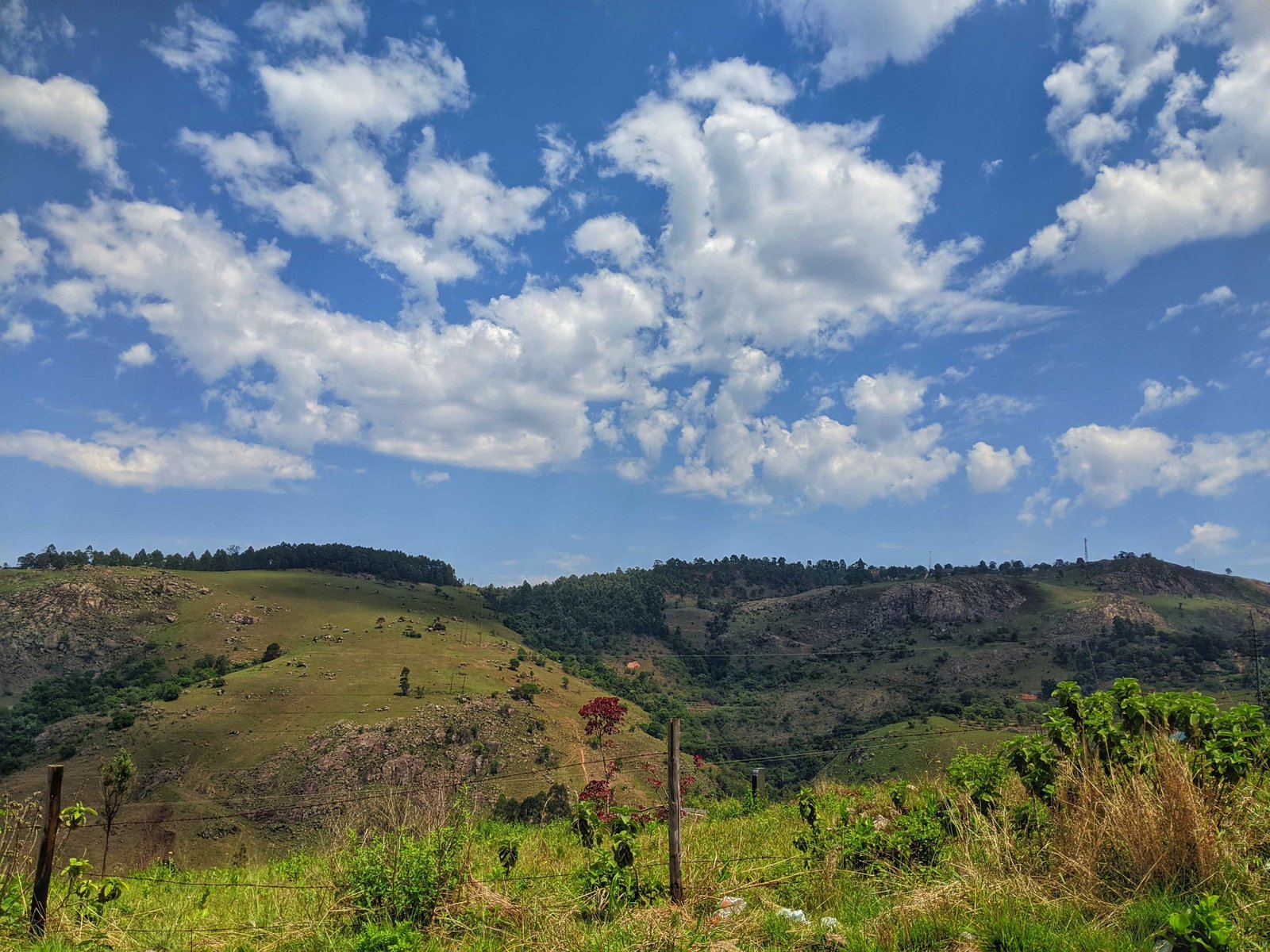 Explores the villages and get to know the locals in the Maguga area. We were welcomed into the Mnisi homestead where we learned about the different roles of each family member, the importance of a kraal and the types of huts they have.
5. Sing and Dance with the locals at Mantenga Cultural Village
This live museum of old traditions and represents a classical Swazi lifestyle during the 1850s. It comprises 16 huts, kraals, and byres for cattle and goats, reed fences and other structures. Visitors are encouraged to interact with the people in the village and can do so by grinding maize, plaiting mountain grass or joining in the Swazi song and dance.
Trading hours:
Mantenga Cultural Village – 8 am – 10 pm.
Restaurant – every day.
Traditional dances – 11:15 am and 15h30 every day.
Day visits – 8 am – 5 pm every day.
6. Buy souvenirs at Swazi Candles Centre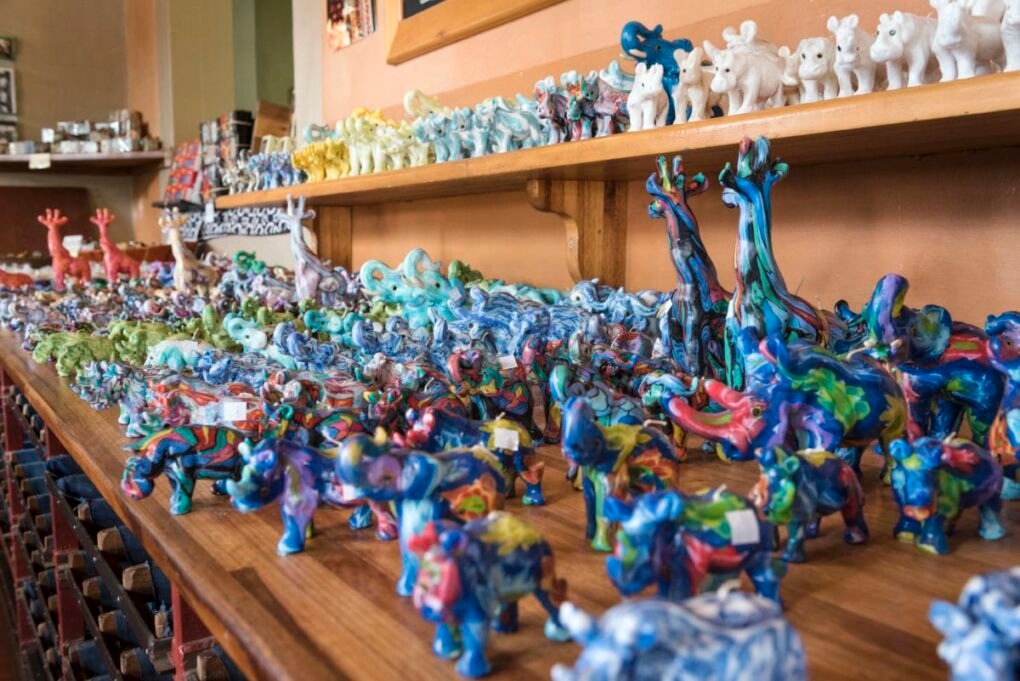 Located near Malkerns, this is one of the best things to do in Swaziland, it's also the biggest tourist attraction in the Kingdom. It's an amazing place to wander around in; watching artisans making products, shopping for the best handcraft and designs.
The center was established in 1982, their core business is candle manufacturing both conventional paraffin wax and 100% organic candle tea lights made from soya. Wax-enclosed LED lights, pure vegetable glycerine soaps, and marula oil body balm are also available in our vibrant, handmade product range.
The center is open seven days a week from 8 am to 5 pm.
7. Head to Swaziland National Museum for a History Lesson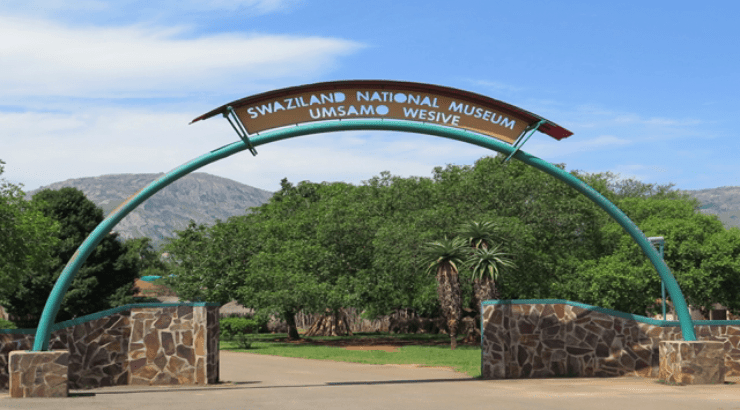 The museum has natural science exhibitions, art projects and displays going from the early history of humankind and the world to the pre-independence days. The Museum is the only one in the country and it's based in the Lobamba region.
8. Reflect at the King Sobhuza II Memorial Site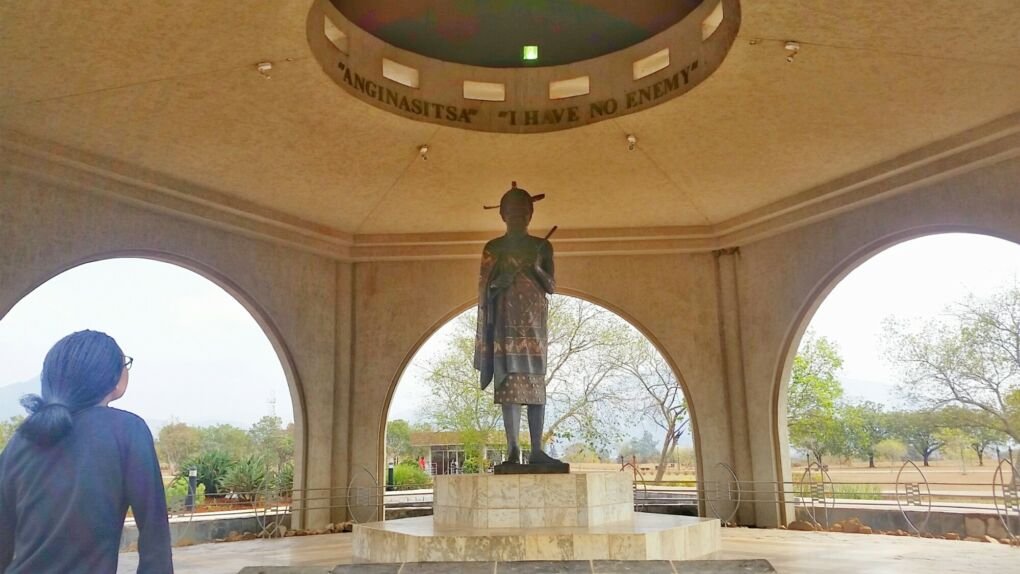 The memorial serves as a tribute to the memory of the Nation's beloved King Sobhuza who led Swaziland to independence in 1968. The garden around it offers suitable tranquility.
This heritage site and is situated adjacent to the houses of parliament and the National Museum, and there are certain places where photos aren't allowed.
9. Ngwenya Glass
Ngwenya Glass was started in 1979 by Swedish Aid. They built the factory, imported all the machinery and equipment and employed and trained Swazi's in the age-old art of glassblowing.
Two of the most talented were sent over to Sweden to be trained by some of the leading glassblowers in the world. From 1981 to its closure in 1985, the factory was run entirely by Swazi's.
It's one of the best things to do in Swaziland, you can stop by and learn about glassblowing, purchase a souvenir or two then have a coffee at their cafe and go to your next destination.
10. Enjoy live music at the amazing House on Fire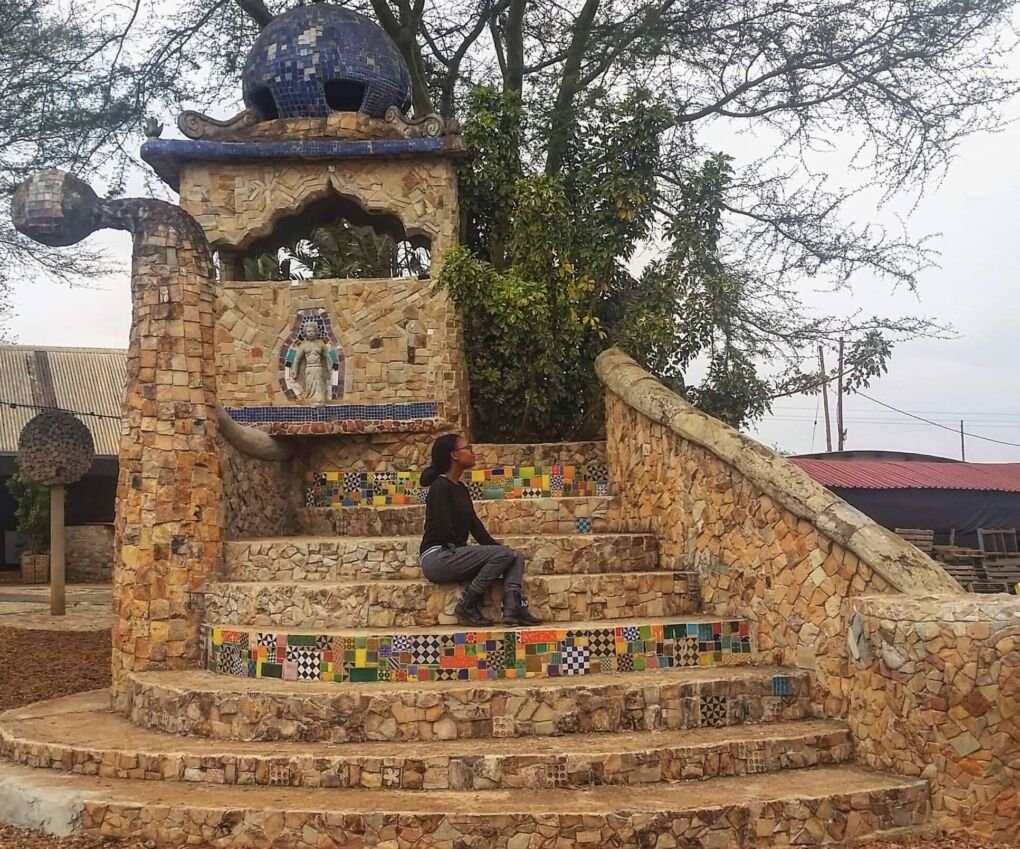 The performance arena and art gallery are famous for being the home of the Bush Fire Festival, travelers can pop in for a meal or night out. For the event calendar visit www.house-on-fire.com
11. See Swaziland's Sibebe Rock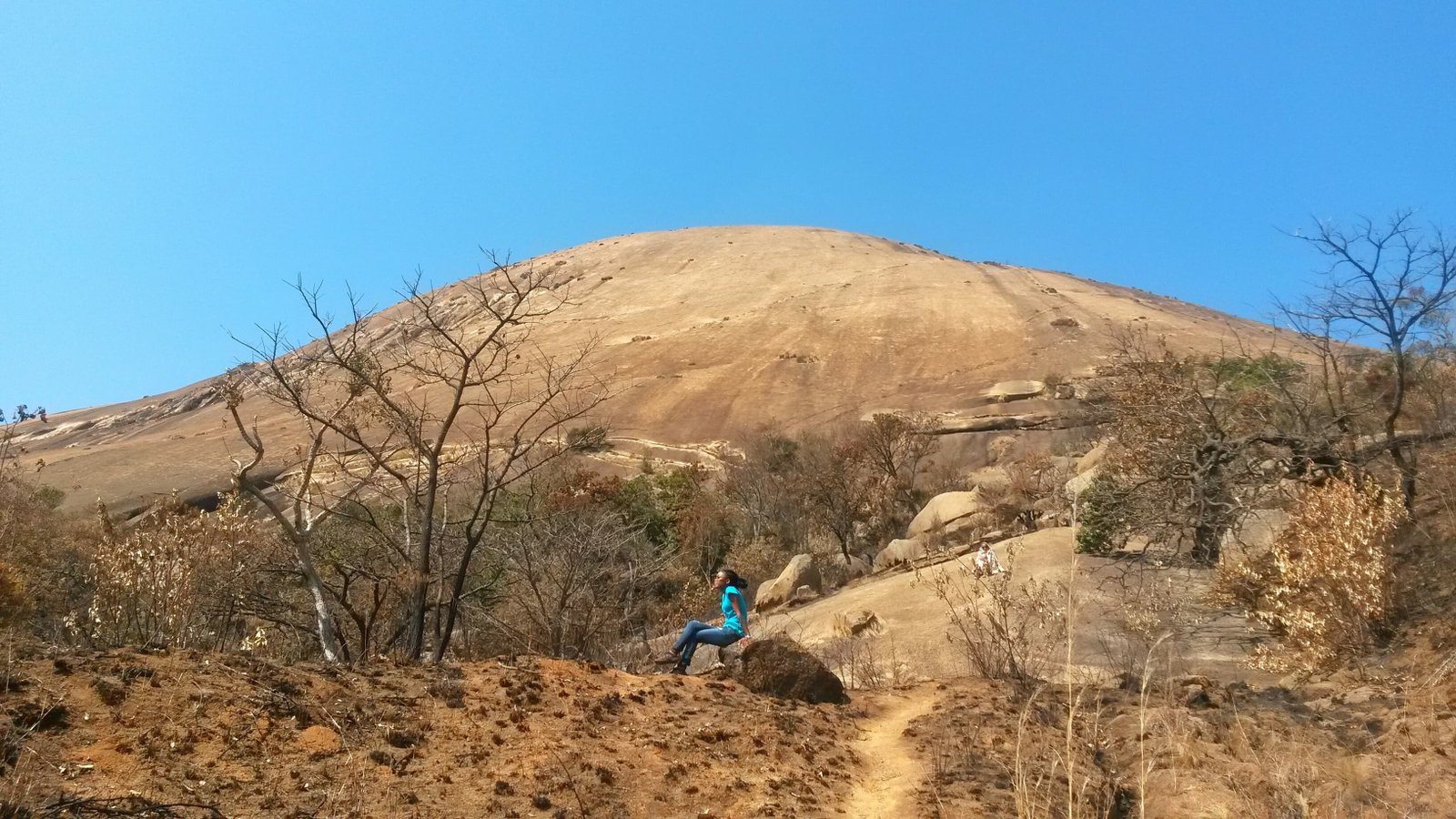 This is the second-largest exposed granite dome in the world (after Uluru in Australia). This is one of Swaziland's most amazing natural attractions, over three billion years old, yet it doesn't suffer from overtourism.
If you have a few hours to spare, opt for a guided hike to the top. This is one of the most rewarding Swaziland tourist attractions that promises views to remember for a lifetime.
---
Planning an African Safari Trip?
---
Where to Safari in Swaziland
Hlane Royal National Park: Swaziland's largest protected area and the only one with lions and elephants.
Mbuluzi Game Reserve: One of the best private wildlife reserves in the kingdom, featuring an array of (non-dangerous) herbivores and over 300 bird species.
Mkhaya Game Reserve:

The jewel in eSwaztini's wildlife reserve crown, with almost guaranteed rhino sightings.

Mlilwane Wildlife Sanctuary: A birder's paradise located just 30 minutes from Mbabane.
Where to stay in Swaziland
Mlilwane offers rooms in traditional dome-shaped huts, bungalow and chalet accommodation. Each comes with a shower, tea-and-coffee-making facilities, linen, and towels.
[maxbutton id="1″ url="https://www.booking.com/hotel/sz/mlilwane-wildlife-sanctuary.en.html?aid=1558524&no_rooms=1&group_adults=1″ ]
Hlane is a 22,000 ha park with the largest herds of game in the Kingdom.
This affordable Lowveld destination with an impressive ancient hardwood habitat specializes in exotic birds, lions, elephants, vultures, and marabou storks. The park conserves vast natural resources and holds deep royal and cultural significance.
Ndlovu Camp (main camp), hosts the reception services, the restaurant, and accommodation in double or twin rooms, as well as three and four-bedroom chalets. Bhubesi Camp is a 30-minute drive from Ndlovu Camp and offers accommodation in two-bedroom units.
Ndlovu Camp being the heart of activity within the big game area, while Bhubesi Camp is a quiet self-catering camp outside the endangered species area. Guided game drives, game walks and self-drive complement the affordable accommodation are available.
[maxbutton id="1″ url="https://www.booking.com/hotel/sz/hlane-royal-national-park.en.html?aid=1558524&no_rooms=1&group_adults=1″ ]
Mkhaya Game Reserve
In the southeast of Swaziland, the heart of Swaziland's Lowveld, lies Mkhaya Game Reserve, a unique African wildlife experience.
I loved staying at their Stone Camp – laid out in a riverine forest along a dry riverbed.
All accommodation units are semi-open with half walls and tall thatch roofs suspended on thick stone pillars. It's a great way to immerse yourself in nature.
The buildings have no doors or windows, but a simple "gate" prevents larger unwanted visitors. Electricity is replaced by candles and paraffin lanterns, creating a magical atmosphere at sundown.
Travel Insurance for Swaziland
Use travel insurance while visiting eSwatini so you are covered for theft and medical expenses. There are a lot of adventurous activities to do in Swaziland, and it's best to have peace of mind while driving, hiking and trying some of the best food in the world.
Find out why I recommend World Nomads, check out my World Nomads Insurance review.
Disclaimer: This article contains affiliate links. This means that if you make a booking after clicking on a link, I may receive a small commission at no extra cost to you!