Planning on visiting UNESCO World Heritage Sites in South Africa?
The United Nation's list of amazing cultural, natural, and historical landscapes also known as the UNESCO World Heritage Sites is awe-inspiring. According to the World Heritage Committee, there are 1092 World Heritage Sites in the world which includes 19 added this year. Of these, there are 845 cultural locations and 209 natural sites.
Italy has the most sites with 54 entries; five being natural and 49 being cultural. While the United States of America has 23 entries; 10 cultural, one mixed, and 12 natural.
Where are South Africa's UNESCO World Heritage Sites
The UNESCO World Heritage Sites in South Africa are spread across the 9 provinces.
UNESCO World Heritage Sites in South Africa
There are only 10 in South Africa and each one is worth a visit on your next trip:
1. Robben Island
Robben Island is more than a prison. Over the years, the island has housed a hospital, mental institution, leper colony, and a military base in World War II. Today Robben Island is home to an estimated 200 people.
With a school, wedding chapel, supermarket, and there are plans for building guest houses and conference facilities in the next five years. This UNESCO World Heritage Site near Cape Town is definitely worth adding to your SA Bucketlist
2. iSimangaliso Wetland Park
iSimangaliso Wetland Park covers an area of 239,566 hectares, including a wide range of pristine marine, coastal, wetland, estuarine, and terrestrial environments which are scenically beautiful and basically unmodified by people.
These include coral reefs, long sandy beaches, coastal dunes, lake systems, swamps, and extensive reed and papyrus wetlands, providing critical habitat for a wide range of species from Africa's seas, wetlands, and savannahs.
3. Vredefort Dome
Located 120km southwest of Johannesburg, the oldest, largest, and most deeply eroded complex meteorite impact structure in the world
4. Barberton Makhonjwa Mountain Land
Confirmed as a World Heritage Site in July 2018. The site in Mpumalanga is the oldest mountain on earth. Over 3.6 billion years old, it contains the oldest and best-preserved sequence of volcanic and sedimentary rocks.
The area ranges in altitude from 600 to 1,800 meters above the mean sea level.
5. Cape Floral Region
The 553 000-hectare Cape Flora Region comprises of eight protected areas: Table Mountain; De Hoop Nature Reserve; the Boland mountain complex; the Groot Winterhoek wilderness area; the Swartberg mountains; the Boosmansbos wilderness area; the Cederberg wilderness area; and Baviaanskloof, which straddles the Western and Eastern Cape boundary. Kirstenbosch Botanical Garden is the first Botanical Garden to ever be included on the list.
6. Richtersveld Cultural and Botanical Landscape
With the richest succulent flora in the world, this remarkable 160 000 hectares of mountainous desert in the northwest of the country is owned and managed by the Nama community, descendants of the Khoi-Khoi people.
7. Mapungubwe Cultural Landscape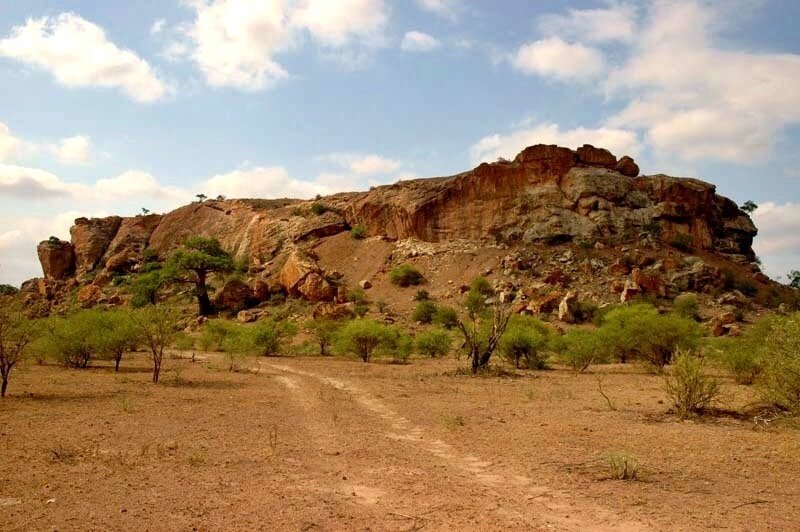 Mapungubwe is set hard against the northern border of South Africa, joining Zimbabwe and Botswana. It is an open, expansive savannah landscape at the confluence of the Limpopo and Shashe rivers.
This region contains evidence for an important interchange of human values that led to far-reaching cultural and social changes in Southern Africa between AD 900 and 1300.
8. Maloti-Drakensberg Park
This spectacular natural site contains many caves and rock shelters with the largest and most concentrated group of paintings in Africa south of the Sahara. They represent the spiritual life of the San people, who lived in this area over a period of 4,000 years.
9. ǂKhomani Cultural Landscape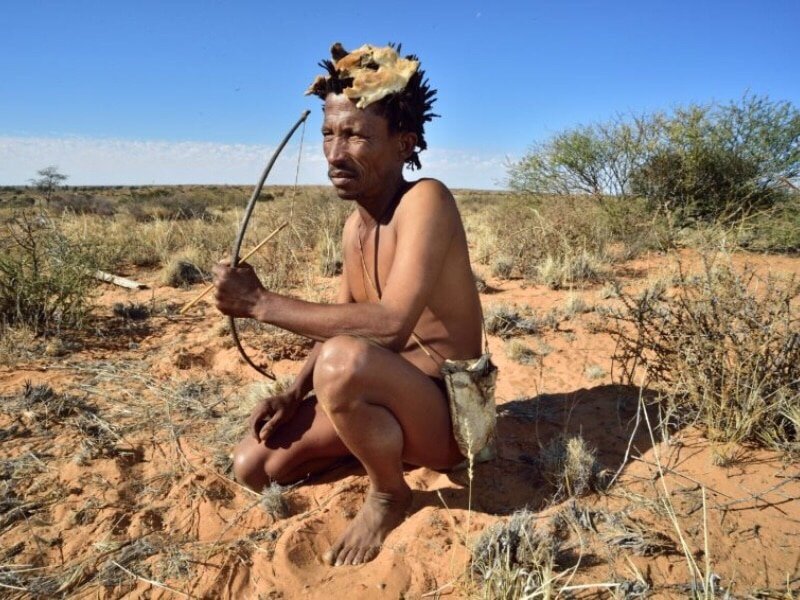 Khomani Cultural Landscape in the Northern Cape Province is believed to be the ancestors of human beings, the Khomani San descend directly from an ancient population that lived in southern Africa 150 000 years ago.
They had been receding on the land before being forcefully removed in 1930 when the Kalahari Gemsbok National Park was established. The world heritage listing has been possible through the recent (2017) restoration of land rights to the ǂKhomani-San people.
10. Fossil Hominid Sites of South Africa
Known as the Cradle of Humankind, The Fossil Hominid Sites of South Africa comprise three groups of limestone caves where early hominid fossils have been found that contribute to the understanding of the evolution of humankind.
Located just 1 hour from Johannesburg, This is one of the most popular UNESCO World Heritage Sites in South Africa.
---
AMAZING South Africa Travel Experiences
---
Travel Insurance for South Africa
Use travel insurance while visiting South Africa so you are covered for theft and medical expenses. There are a lot of adventurous activities to do in SA, and it's best to have peace of mind while driving, hiking, and trying some of the best food in the world.
Find out why I recommend World Nomads, check out my World Nomads Insurance review.
Disclaimer: This article contains affiliate links. This means that if you make a booking after clicking on a link, I may receive a small commission at no extra cost to you!