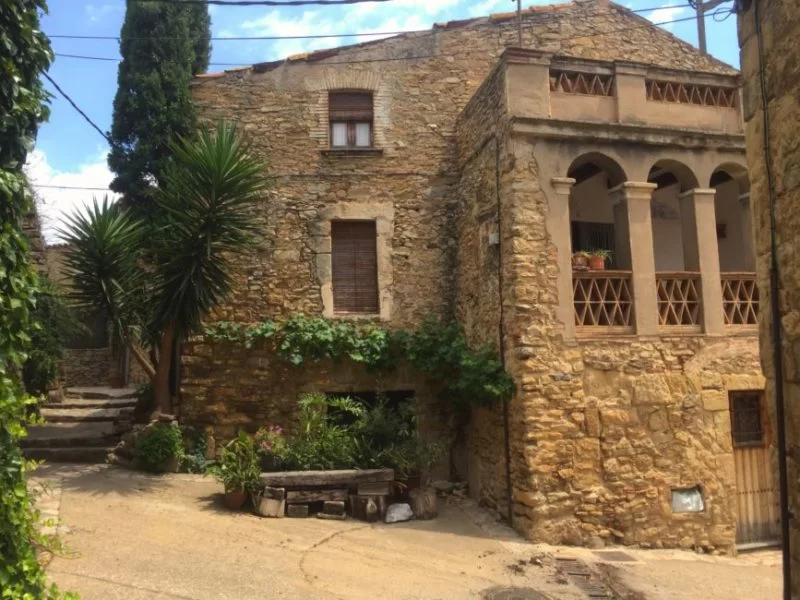 Of all the fun activities Jet2Holidays lined up for us on our trip to Costa Brava, I think cycling through the Spanish countryside and through quaint, medieval villages was by far my favourite. The cycle took us through small towns perched on rocky hills, past ancient bridges, hay fields, charming castles and blooming orchards ending near the fairytale village of Peratallada Spain, one of the most well-known medieval villages in Catalonia.
The 20km cycle, organized by Burricleta, also took us through the neighbouring (and overwhelmingly pretty!) village of Palau-sator and on to Mooma, a cidery and orchard that is home to a newly opened restaurant very popular with locals from Girona and around.
Cycling to Peratallada and Palau Sator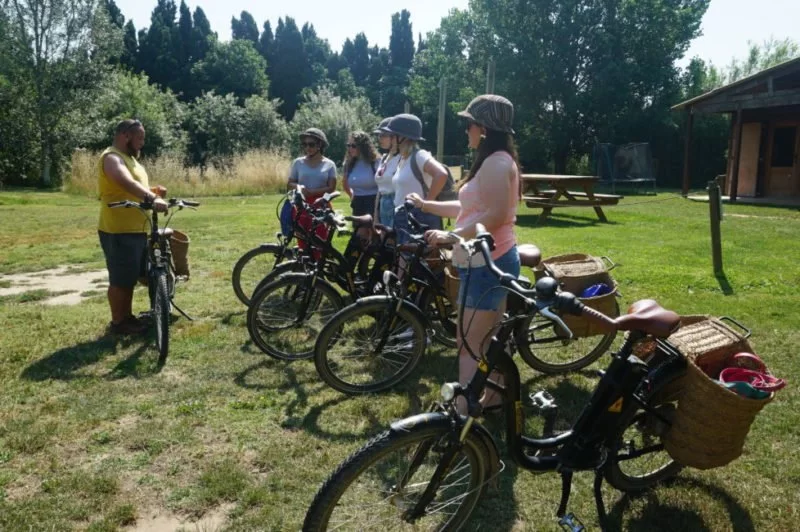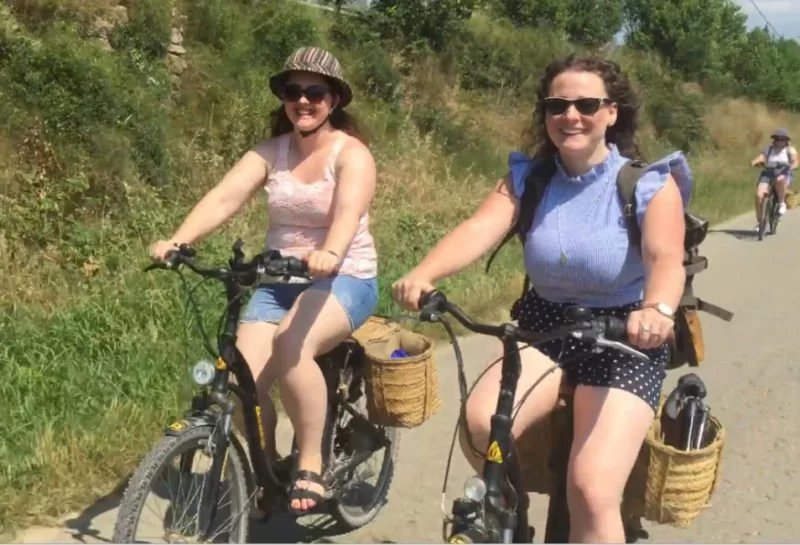 Our cycle started off at the Burricleta Office grounds before we sped off on our electric bikes into the Spanish countryside, somewhat in control of our actions! our troupe of six bloggers manoeuvred our way from narrow far lane way, down country paths and into gorgeous medieval villages.
We were almost shouting at our guide to let us stop to take pictures when we laughed and said, "Wait 'til you see Peratallada, it's much more beautiful" and boy was he right!
From cycling past the beautiful church and ancient gateway on the hill overlooking the village, to strolling through the cobblestone roads, narrow, winding streets and buildings covered in bright purple Bougainvillea that shape this idyllic village, I felt as if I had been transported back in time. It's one of the best examples of a medieval town in all of Spain and records show that the castle dates back over 1,000 years.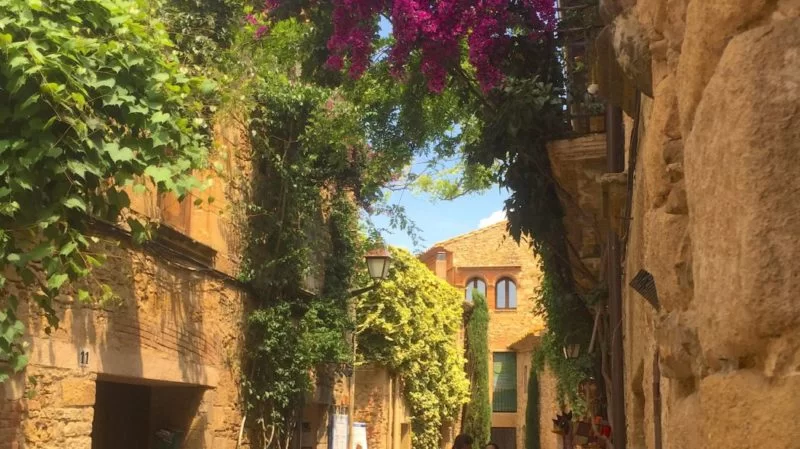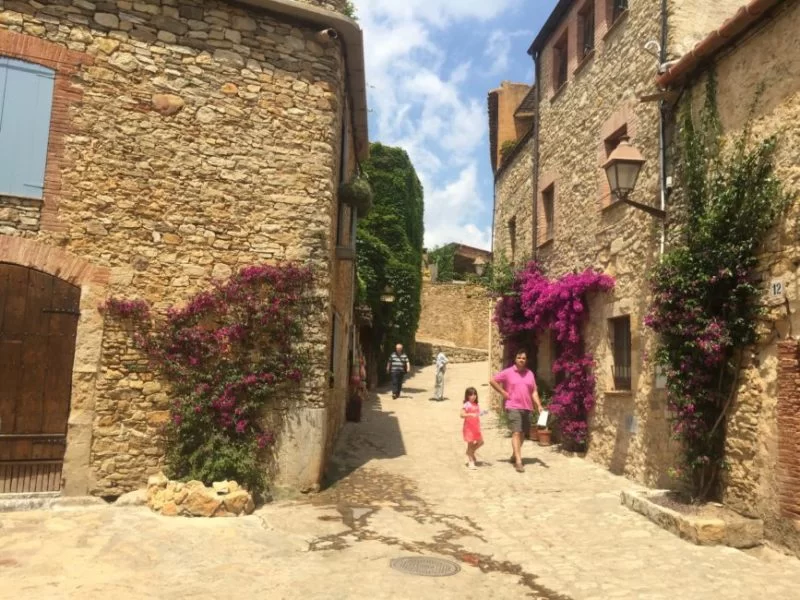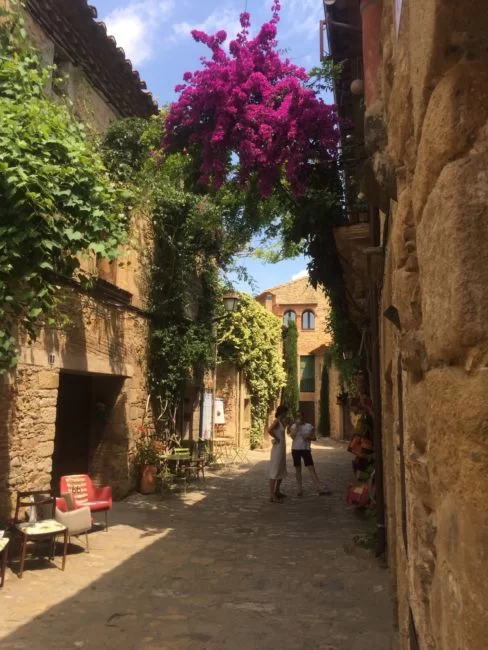 The meaning of the name Peratallada comes from "cut stone" as almost the entire village was built from stone cut away from the moat that once surrounded and protected the castle and village. It's a fun places to visit for film fanatics as part of the 1991 film Robin Hood: Prince of Thieves was partly filmed on location here.
There's not a whole lot of things to do in Peratallada, but it was bigger that I initially thought. While we only had about half an hour to explore and treat ourselves to a giant ice-cream to cool down, I think around two hours would be the ideal amount of time to spend here.
READ NEXT: The Fairytale Town in Spain You've Never Heard Of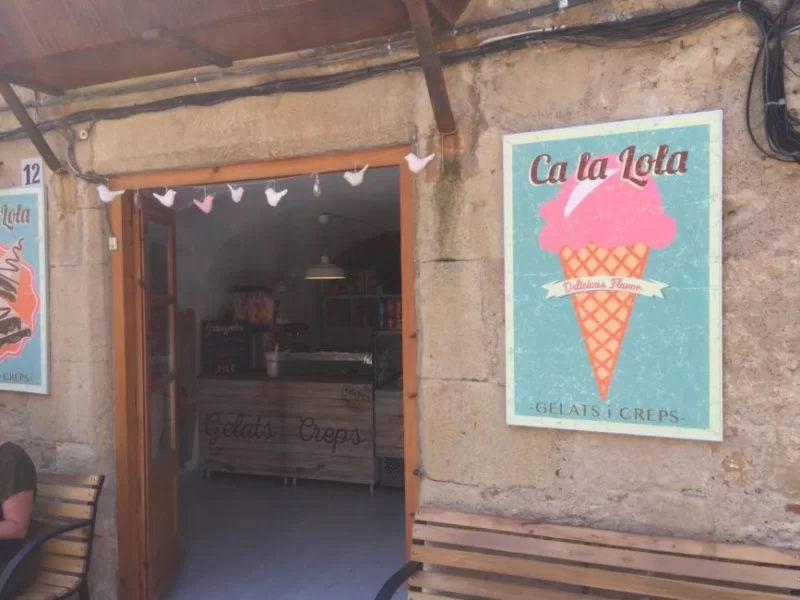 Enough to stroll at a leisurely pace, check out some of the hand crafted souvenirs and treat yourself to a pastry from Magdaleneria Tuset Bakery or a gelato from the artisan bakery around the corner and maybe sit if the main square and just people watch for half an hour.
There's also a highly recommended restaurant here called Bonay if you want to stick around for some traditional Catalan Food which may include a partridge on a plate! To learn more about this try of Catalan food, watch this video. For those wishing to stay the night, there's no shortage of tiny boutique hotels or you could treat yourself to a night in the 1,000 year old castle that is now a privately owned luxury hotel!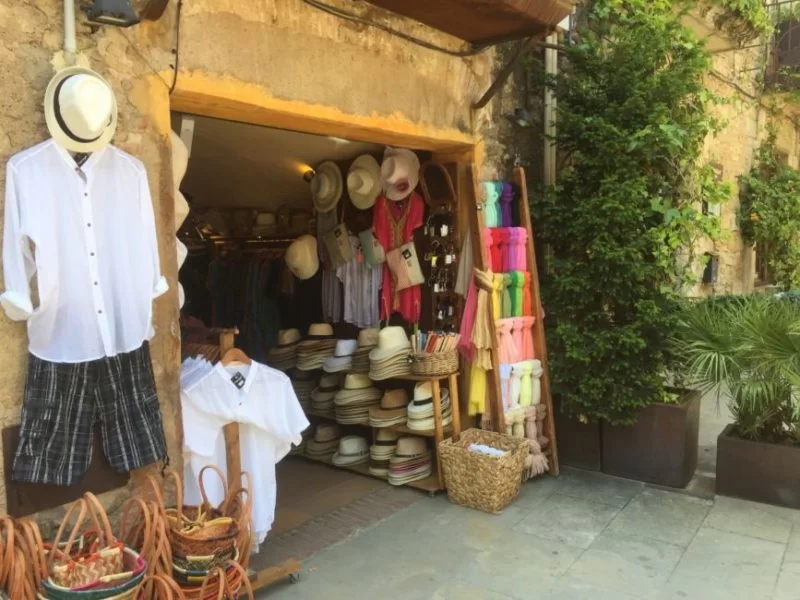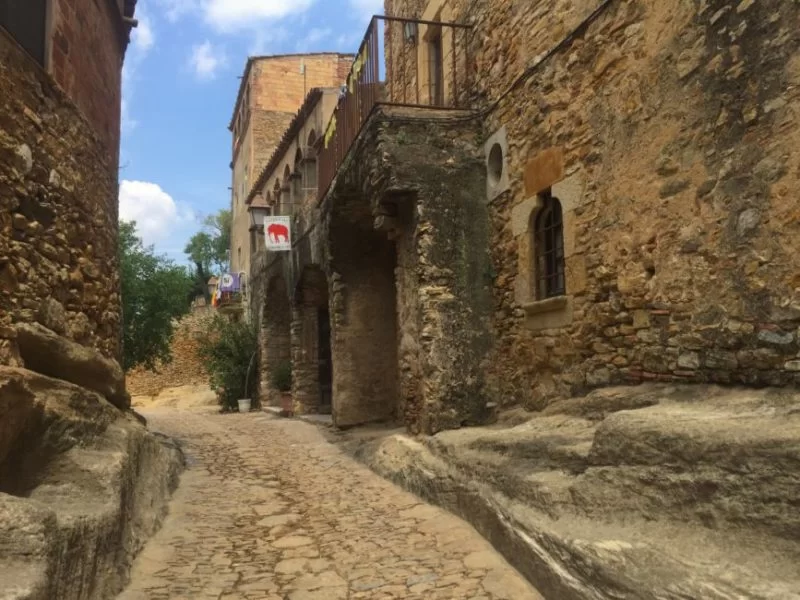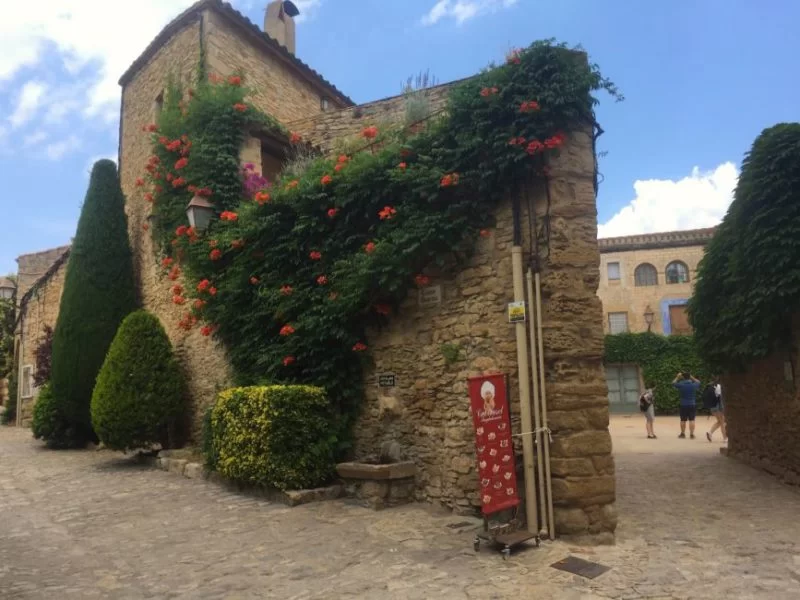 Once our (far too short) time in Peratallada was up, we cycled on through the nearby town of Palau-sator which I would argue is just as beautiful but without ANY of the tourists.
In fact the only person we encountered while cycling through this small village was a local man with a stick, carefully making his way home from the church. Which makes absolute sense considering the population of the village is said to be just 304! You can easily walk around this entire village in about 20 minutes!
Being the photo-hungry bloggers that we are, we of course stopped off for some quick shots before continuing on our adventure.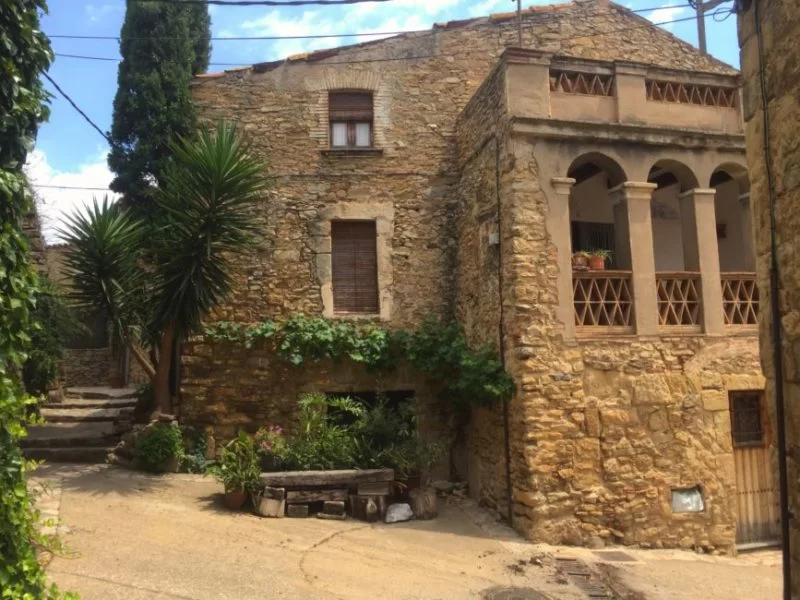 Our last stop on our Catalonia Cycling tour was Mooma, a family owned cidery and orchard, said to be the only cider producer within a 500km radius, which I guess is no surprise as Spanish people are more inclined towards wine than anything else.
Mooma is a must visit for cider lovers, or if you're just looking for some place different to have lunch. Their gorgeous restaurant has only been open for 1 year, but it's doing so well that they're decided to open 7 days a week for the remainder of the summer.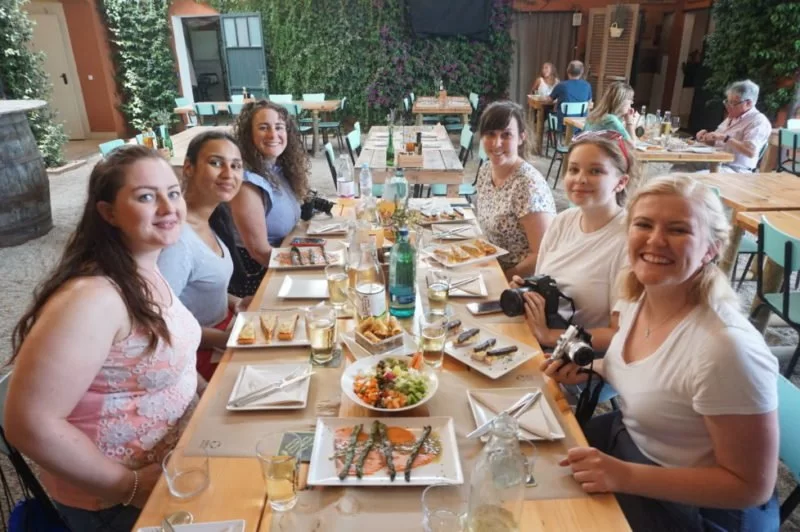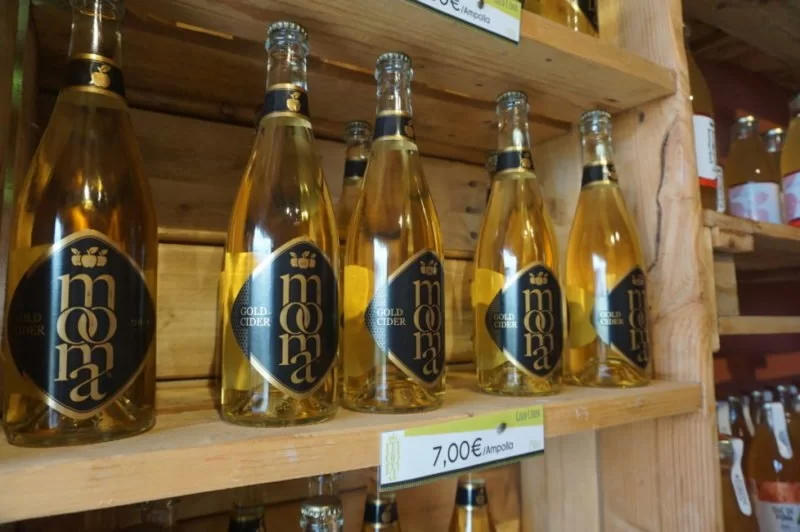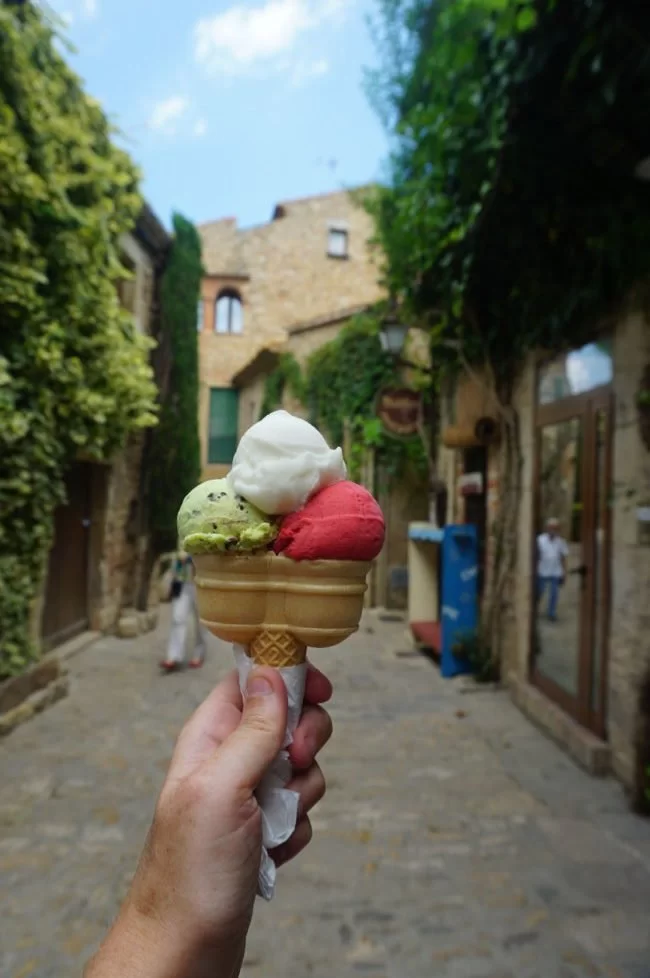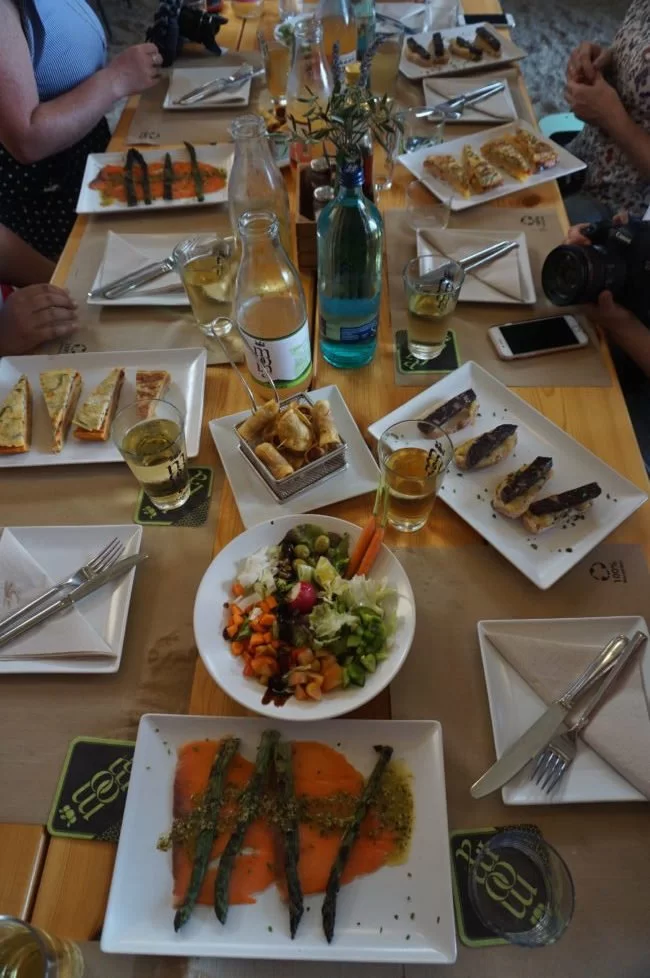 Expect stuffed chorizo rolls, salads and smoked salmon starters, and a large selection of main courses ranging from large burger, chicken kebabs and patatas bravas to prawns and octopus.
Dessert and cider tasting is also a must, as is doing a small tour to learn more about the cider making process.
Our cycling adventure through medieval villages was immensely fun and very easy, thanks to the amazing electric bikes that you that much need push when you face a steep hill or bumpy path. At just €25 for the morning, it's an absolute steal and I would recommend in to anyone visiting Costa Brava or Girona this summer! You can book your trip through the Burricleta site here.
NOTE: Special thanks to Jet2 and Costa Brava Tourism Board for organizing this activity as part of our press trip to Costa Brava. Jet2 fly from Belfast to Girona, a short drive from the historic city of Girona, which we also explored. While the trip was sponsored, all opinions as always are my own.