There's nothing I love more when travelling than discovering a tiny, picturesque village that no one had ever heard of! First, it was beautiful Brisighella in Italy and then I gave my heart to Besalu, Spain – a fairytale town in Costa Brava that is as picture perfect as it gets.
The entire town was declared a historical national property by the Government of Spain in 1966 due to its huge historic importance, particularly in medieval times. The bridge you cross to enter the old town is almost 1,000 years old, and the old town and ancient walls are still in the same place with the same layout as they were in medieval times.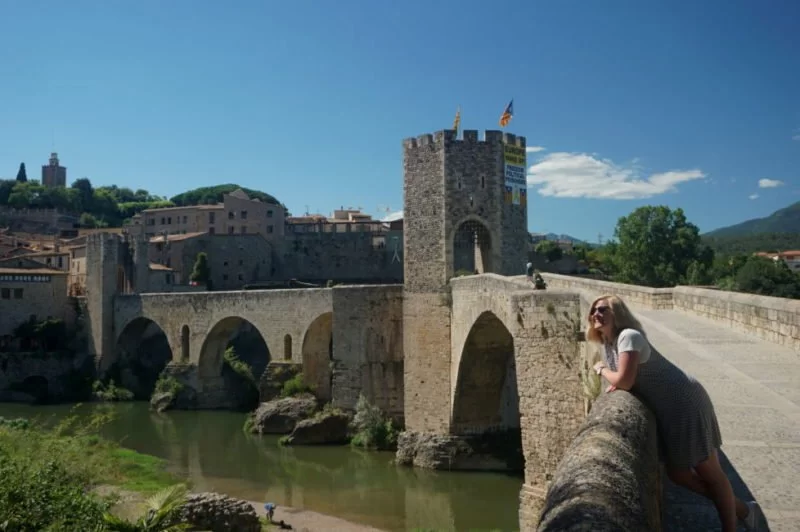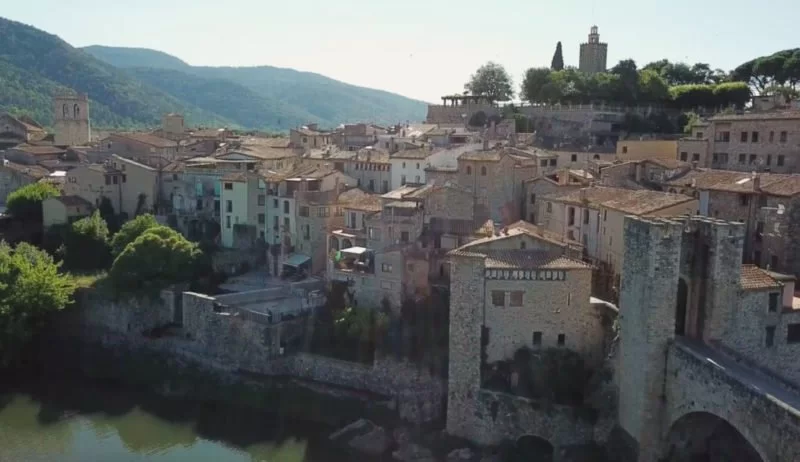 When we arrived in Besalu, after yet another indulgent lunch with far too many tapas made by an overenthusiastic chef, there wasn't another tourist to be found! We met our guide, Lourdes, who has lived in the town all her life and started our short tour of all the towns most historic and picturesque sites.
Although not a Game of Thrones fan (did you know a lot of it was actually filmed in nearby Girona?) I really felt like I was stepping foot into an episode as the staggering high walls of the town loomed over me. Comparable in some parts to nearby Girona, and at other times to Dubrovnik with its high walls made from soft sandstone and beautiful cobblestone streets.
The town itself is very small, making it easy to stroll around at a leisurely places stopping buy to admire some handcrafted souvenirs including super cute straw bags with leather straps or little musical instruments that play Spanish songs when wound up.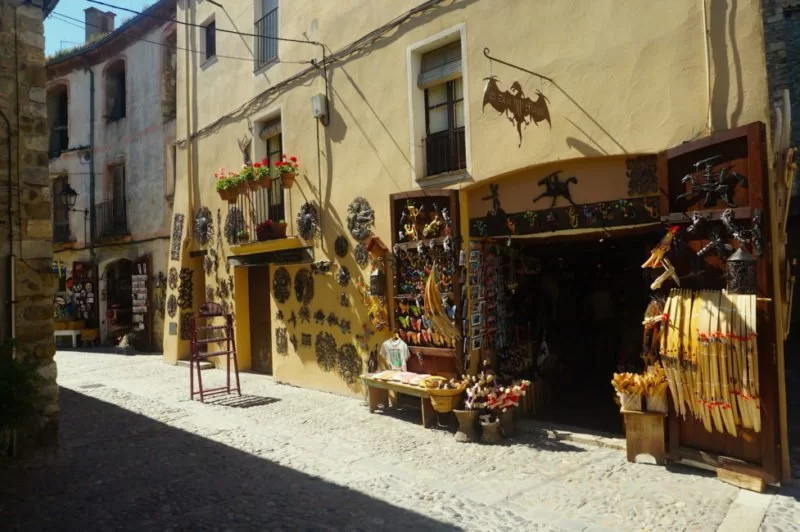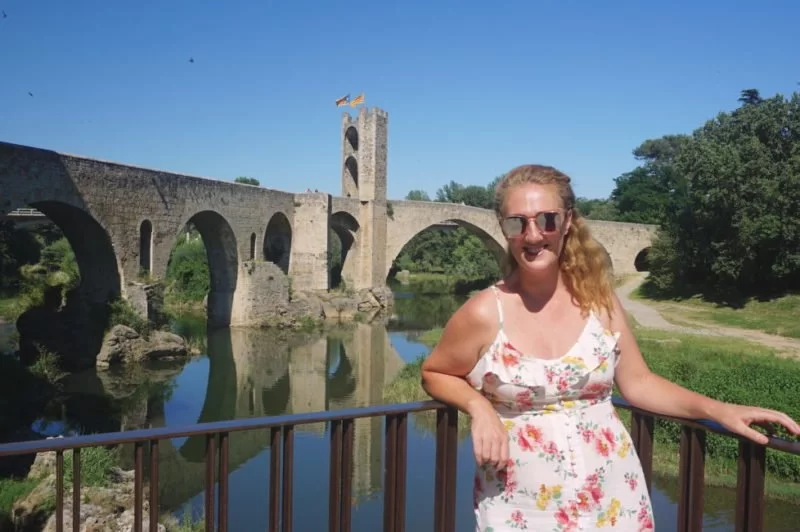 Our guide brought us down into an old Ritual Jewish Bath, which is said to date back to the eleventh or twelfth century. Known as a mikveh, this bath was used by Jews for the purpose of "ritual immersion in Judaism to achieve ritual purity." In summer, the residents of Besalu look back on their medieval past and dress up in period dress every Wednesday night and do tours which include the bath by candlelight. An amazing experience if you're in town on a Wednesday!
One of the most beautiful buildings in the town, besides the Roman bridge and city walls, has to be The church of Sant Pere, which dates all the way back to 1003!
There are lots of beautiful squares to sit in and watch the world go by, while enjoying a cafe au lait, some gelato or even some traditional tapas.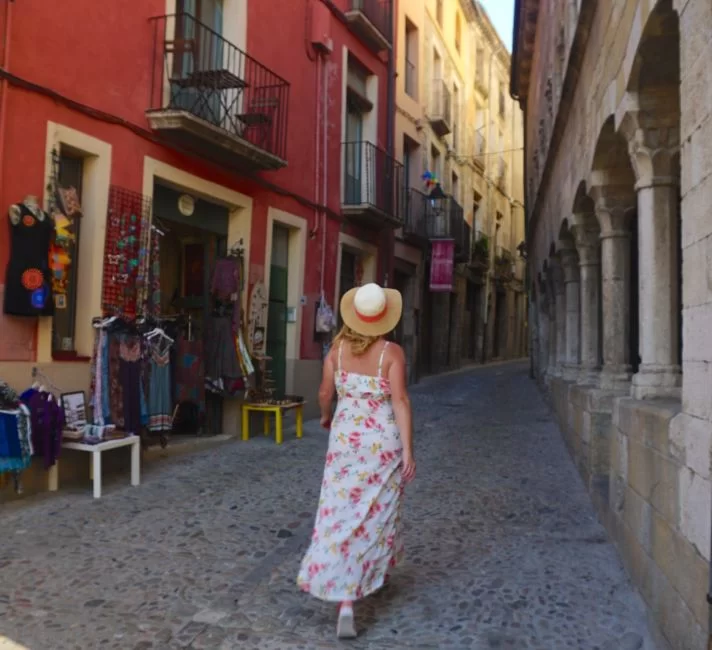 Walking around the town and getting lost is a must. The gorgeous cobbled streets and facades are very photogenic and the narrow laneways and well-kept flower boxes make it very (dare I say!) Instagram-worthy!
The highest point in the town is the Sagrat Cor chapel, located on a hill overlooking the town with beautiful views of the bridge, towns walls and old town. The walk there is very scenic, as you stroll by tree lined paths, residential houses with locals peeking out their windows and small bars and cafes that you can pop into for a cold Sangria if needed!
While i've only been in Costa Brava for a few days, Besalu is already by far my favourite place and I only wish we could have stayed longer to catch the sunset and maybe enjoy some sundowners with the locals. If you're in the area and have the chance, you need to visit this fairytale town!
How to get to Besalu Spain
The town is easily accessible by car from the city of Girona or, if you're staying in France, the city of Perpignon or any towns or villages along the coast. If coming from Ireland, Jet2 fly from Belfast, and then it's a short drive from the city of Girona to Besalu. Sadly there are no decent public transport options so if you don't have car, consider doing a guided tour from Girona that should take in other towns and villages in the same day.