If you are wondering what to do in Stuttgart, you've come to the right place. Stuttgart is Germany's sixth-largest city and In 2017, Stuttgart was named the world's least stressful city making it one of the best cities to live in Europe.
Stuttgart is the modern version of its older name Stuotgarten which means 'a garden for the horses'. This name has its roots in the fact that the city was founded in the 10th century by Duke Liudolf of Swabia to breed warhorses for his cavalry during the Hungarian invasion of Europe.
Stuttgart is regarded as one of the greenest cities in Europe; it strikes with a number of local parks and their scale. Almost all parks have a specially marked area for a picnic. Home to 14 mineral water springs and several 'Mineralbäde' or spas, mostly concentrated around the Bad Cannstatt area of the city.
With an impressive history in the field of car manufacturing, Stuttgart is the birthplace of the petrol-powered motorcar, Porche and Mercedez Benz.
There are many things to do in Stuggart, but first… here are some important things to know before you visit.
---
Things to know before visiting Stuggart
Taxis are expensive and it's advisable to make use of the

buses, trams and underground in Stuttgart.

Buy the Stuttcard – It's a sightseeing pass that gives you free access to amazing attractions!
Sundays in Stuggart – Sundays in Sruggart are for resting and no work. This means that almost all the stores are closed and you should plan ahead of time to ensure you have all the necessary supplies to survive the day.
---
What to do in Stuttgart
There are many things to do in Stuggart, Germany – depending on when you choose to visit and your interests. Here are some suggestions.
Visit the Mercedes-Benz Museum
Pioneering engineer Karl Benz was both born near Stuttgart and his legacy is celebrated at the Mercedes-Benz Welt museum in the east of the city.
A visit to the curved metallic building with a double helix takes you on a journey back to the birth of the automobile.
Address:

Mercedesstraße 100, 70372 Stuttgart

Opening hours:

Tuesdays to Sundays 9 am to 6 pm
See the world's first TV tower
Fernsehturm Stuttgart is a 216.61 m telecommunications tower in Germany. It was the first telecommunications tower in the world constructed from reinforced concrete.
It is the prototype for many such towers worldwide including in Johannesburg, South Africa.
Address: Jahnstraße 120, 70597 Stuttgart
Opening hours: Monday-Thursday: 10am-11pm, Friday-Sunday: 9am-11pm
See the Killesbergturm Tower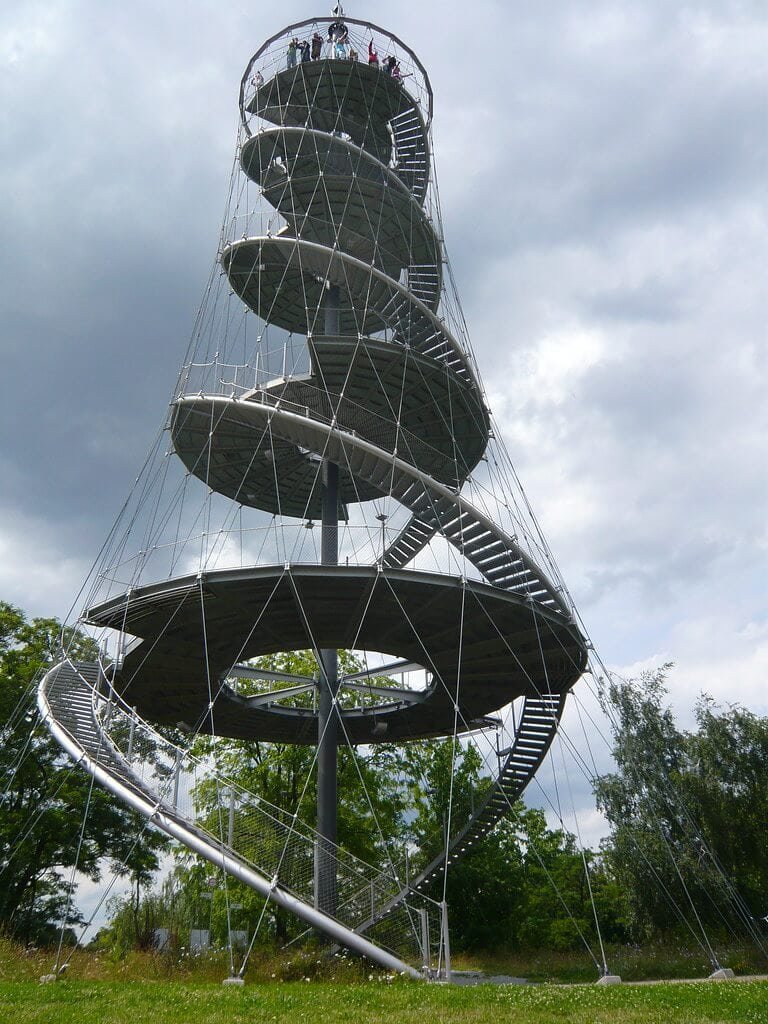 Originally planned for the 1993 World Horticultural Exposition and only erected in 2001. The Killesberg Tower is a 40.4-meter high observation tower located in the Killesberg Park in Germany.
The architectural masterpiece comes from the Stuttgart civil engineer icon Jörg Schlaich, who constructed a mast braced with steel cable nets with four viewing platforms—the top one 100 feet high—and a spiral staircase.
Address: Thomastraße 99, 70192 Stuttgart
Opening hours: Monday to Sunday from about 7 am until dusk
Watch a show at Staatstheater Stuttgart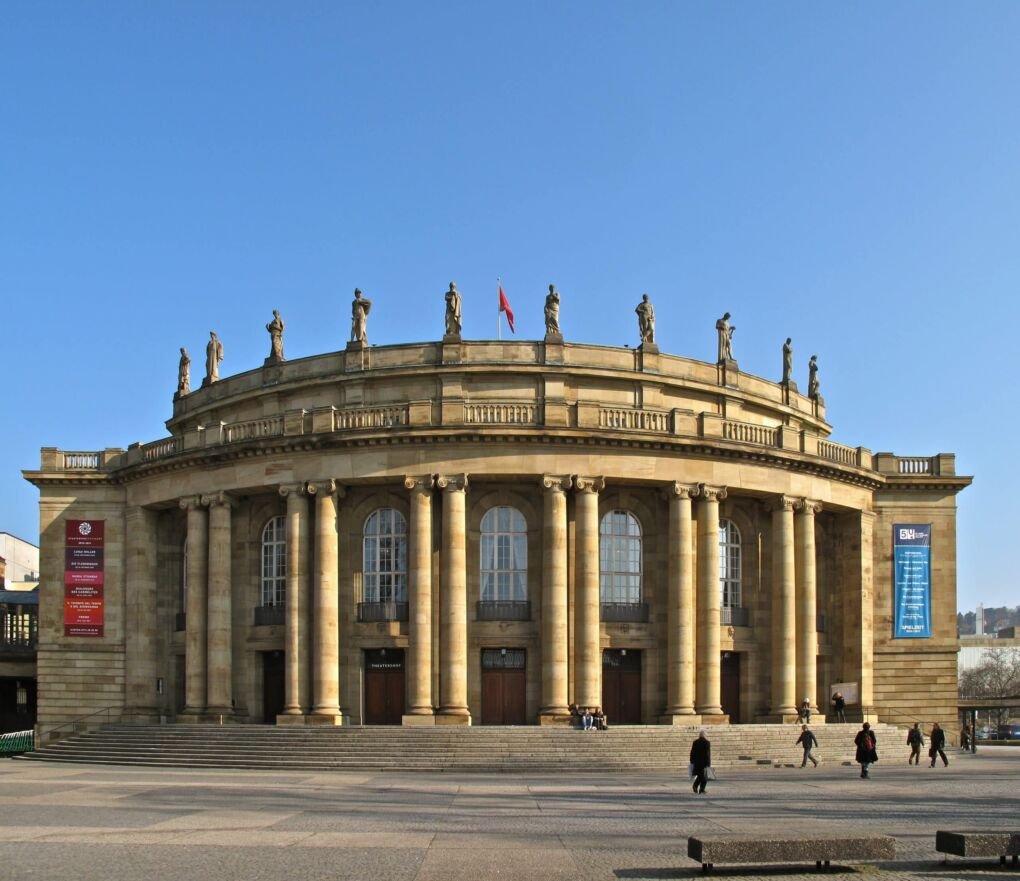 The Staatstheater Stuttgart is a multi-branch-theatre with the branches Oper Stuttgart, Stuttgarter Ballett, and Schauspiel Stuttgart in Stuttgart.
Address:

Oberer Schloßgarten 6, 70173 Stuttgart, Germany
Attend the Cannstatter Volksfest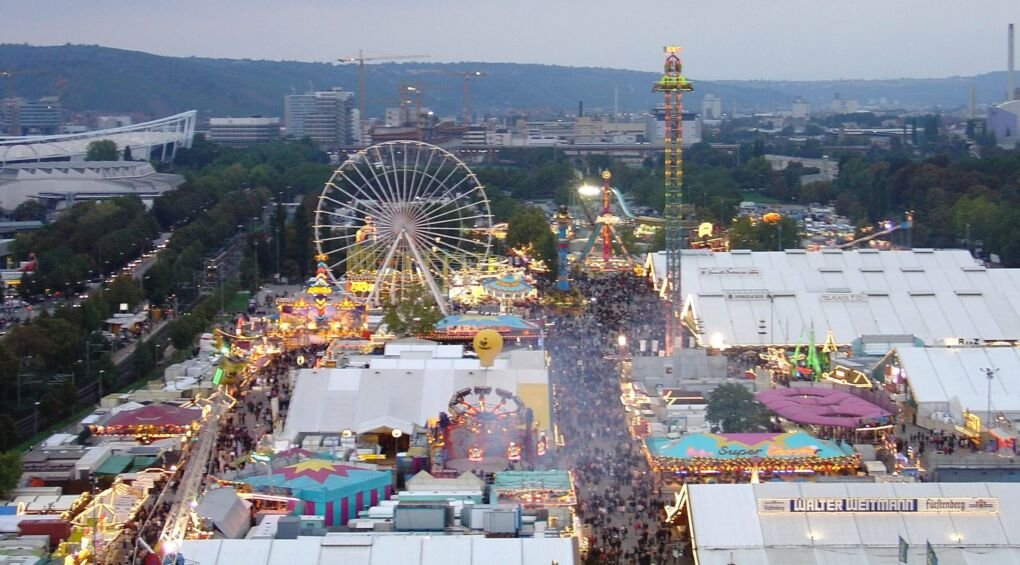 The Cannstatter Volksfest is an annual three-week Volksfest in Stuttgart between September and October. It is sometimes also referred to by foreign visitors as the Stuttgart Beer Festival, although it is actually more of an autumnal fair.
It's the second-largest beer festival in the world, after Munich's Oktoberfest and one of the best things to do in Stuggart. There are 60 or more stalls, dozens of amusement stands, up to 100 places serving food, and all manner of rides like rollercoasters, carousels and Ferris wheels.
See the Gottlieb Daimler Memorial
If you're still not sure what to do in Stuart, The Gottlieb Daimler Memorial is a place toa dd to your list.
This greenhouse is where he developed a liquid petroleum engine that he hoped could power vehicles on land, water and even in the air in 1800.
Daimler was working independently on creating a petrol engine which he used to power a modified horse-carriage in 1886. This was the first 4-wheeled motor vehicle in history.
Address: Taubenheimstraße 13, 70372 Stuttgart, Germany
Opening hours: Daily, 11 am – 5 pm
Shop at Markthalle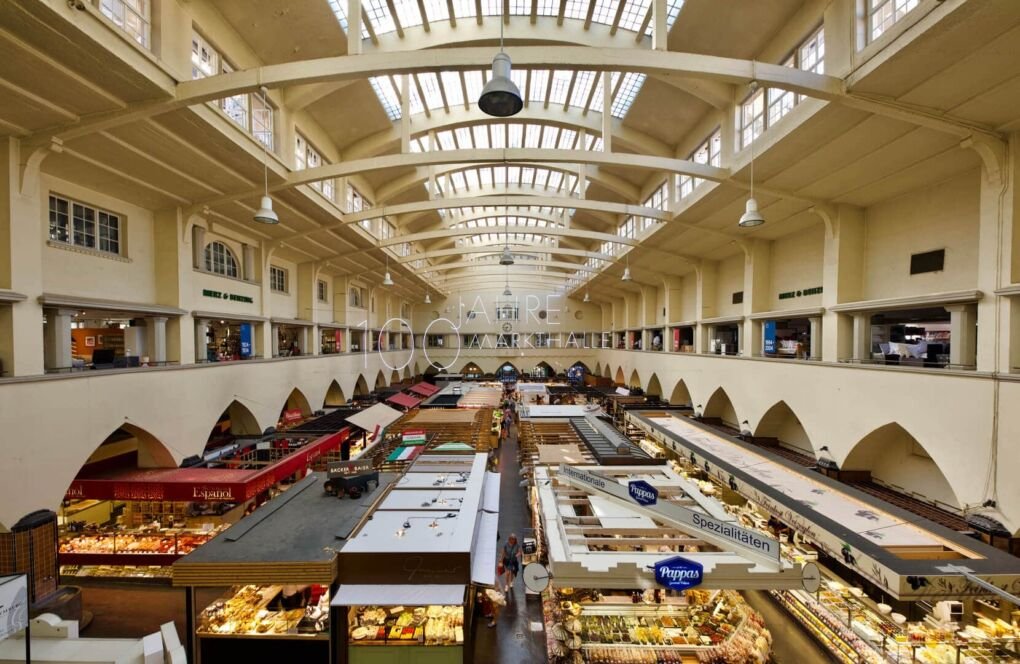 Stuttgart Markthalle (The Market Hall ) is an art nouveau building in the Stuttgart city center. It is a very popular shopping location boasting 43 different sales booths and 33 retailers.
The Hall extends over 5,000 square meters of sales area and accommodates numerous service providers and retailers space with a length of 60 meters and a width of 25 meters.
Address: Dorotheenstraße 4, 70173 Stuttgart
Opening hours: Monday to Friday from 7.30 am to 6.30 pm, Saturday from 7.00 am to 5 pm
Admire the flowers at Wilhelma
Wilhelma Stuggart is one of the largest zoos and botanical gardens in Europe. It was opened in 1846 in the Bad Cannstatt district in the north of the city on the grounds of a historic castle.
Today, the zoo has an area of about 30 hectares (0.30 km2), houses around 11,500 animals from around the world composed of roughly 1,200 species and roughly 6000 plants from all continents.
Address: Wilhelma 13, 70376 Stuttgart
Explore the Porsche Museum
The Porsche Museum is an exhibition center dedicated to the history, road and sports cars of the German automobile company Porsche AG.
The museum is located next to Porsche's headquarters in the Zuffenhausen district of Stuttgart and housed since 2009 in a futuristic building designed by the Austrian architects Delugan Meissl.
Address: Porscheplatz 1, 70435 Stuttgart
Stroll through Ludwigsburg Palace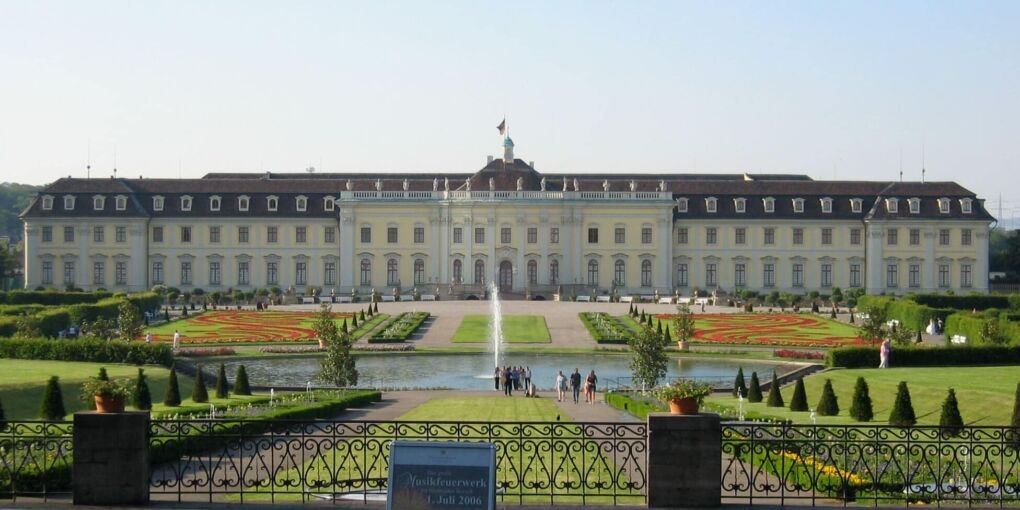 Ludwigsburg Palace, nicknamed the "Versailles of Swabia", is a 452-room palace complex of 18 buildings located in Ludwigsburg, Baden-Württemberg, Germany. Its total area, including the gardens, is 32 ha – It is also the largest Baroque palace in Germany to survive in its original condition.
The huge premises with some 452 rooms used to be the home of dukes and kings. A visit to the palace is absolutely worthwhile and the visitor is taken back in time to the Baroque and two other important eras: Rococo and Empire.
Address: Schlossstraße 30, 71634 Ludwigsburg, Germany
Stuttgart Castle
Explore the Linden Museum
The Linden Museum is among Europe's leading museums of ethnology. You can discover foreign cultures and learn about the arts and civilization history of other countries through objects collected from all over the world.
Address: Hegelplatz 1, Stuttgart
Opening hours: Tuesday-Saturday: 10am-5pm, Sunday: 10am-6pm
Stadtbibliothek Stuttgart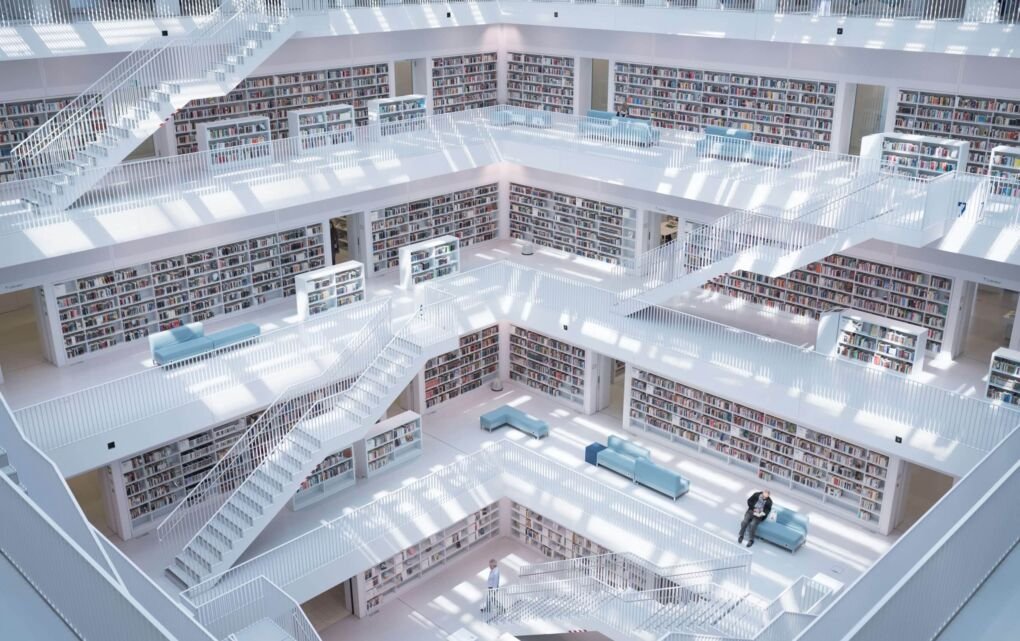 Opened in 2011, the Stadtbibliothek Stuttgart is the public library of the city of Stuttgart. It is organized as a department of the city's cultural office and comprises the central library, 17 city district libraries, and two bookmobiles
Address: Mailänder Platz 1, 70173 Stuttgart, Germany
---
More amazing Europe Travel Guides
---
Travel Insurance for Germany
Use travel insurance while visiting Stuggart so you are covered for theft and medical expenses. There are a lot of adventurous activities to do in Germany, and it's best to have peace of mind while driving, hiking and trying some of the best food in the world.
Find out why I recommend World Nomads, check out my World Nomads Insurance review.
Disclaimer: This article contains affiliate links. This means that if you make a booking after clicking on a link, I may receive a small commission at no extra cost to you!