Africa is home to 54 independent countries, each with a unique set of wildlife, nature, and culture to offer. An African Safari experience is something most people dream about!
Believe it or not, I actually only went on my first safari at the age of 22. Despite being born and bred in South Africa, going on a game drive is a luxury to most as it's quite pricey!
I did a lot of research and I have also learned a lot which I'll be sharing in this post.
Africa is the world's number one destination for safaris. Due to an abundance of wildlife, affordability as well as low to no visa requirements.
Before you can enjoy this once-in-a-lifetime opportunity, you need to decide which animals you'd like to see and where you want to stay during your African safari experience. This will determine how much it costs.
Things to know before your first African Safari Experience
Here are some insights and information you ought to know before going on an African adventure of a lifetime:
Choosing where to go for your African Safari Experience
Decide which animal you want to see as not all parks have all species. It's important to research before booking.
Vaccinations needed before traveling to Africa
Before leaving your home country, you need to visit your doctor or a travel clinic for advice on vaccines and medications.
Your vaccination requirements usually depend on where in Africa you go. The most common vaccinations are for Yellow Fever, Malaria, Diphtheria, and Hepatitis A.
I highly recommend that you do this because my friend got Malaria in Mozambique and survived but there is no cure for diseases like yellow fever and ebola.
Why can't I geotag my African Safari Experience on social media
Africa is home to some of the world's endangered wildlife. When you reveal their geographic location on social media, you can put both their lives and yours in danger. Poachers can attack a game reserve to kill rhinos for their horns or elephants for their trunks and you might be in the crossfire.
What to pack for African Safari Experience
When it comes to clothing, less is always better + dragging luggage around isn't fun! Bring comfortable clothes like sweatpants, shorts, leggings & t-shirts and you can easily wear the same clothes a few days in a row; no one is going to notice, especially the animals!
Suggested Read: My ultimate South African Safari Experience Packing List
You don't have to be dressed in head-to-toe khaki or camouflage clothing. This seems to be the ultimate international visitors' outfit choice when visiting African countries but it actually makes it easy for locals (even criminals) to spot that you are a tourist.
Usually, the host provides you with refreshments on drives but it's advisable to carry a bottle of water with you to avoid dehydration.
Always pack a hat and raincoat.
Bring tissues, hand sanitizer, and wet wipes. On long drives, you might need to jump off the land rover and pee in the bushes.
Best time for an African Safari Experience
Generally, it's best to go on an African safari during the dry season as water is scarce and the animals would usually gather around the few water resources that haven't dried up. Consider traveling in the low season as it's cheaper and there are fewer crowds.
Early morning drives are great, as animals are more active before it gets hot. Remember to bring a pair of binoculars to enhance your game viewing experience.
Evening drives are great for just watching the animals and not really taking pictures. Don't forget to bring a headlamp and a blanket.
What is the Big Five
The Big Five is a hunting term for the lion, leopard, rhinoceros, elephant, and Cape buffalo
General African Safari Experience "rules"
It's okay to ask questions. Just take note of your surroundings – don't be the person shouting across the vehicle when everyone is trying to keep quiet to avoid scaring off a shy animal. And please don't scream "Jumbo" when you see an elephant or "Simba" to a lion!
Don't forget to put your phone away. Yes, you can take as many pictures and videos as possible but try to take in all the little things like different sounds and scents.
Don't feed the animals on your African safari experience or even attempt to pat lions!
Don't get out of the vehicle unless your guide says it's safe to do so, you might get trampled by an elephant.
Follow the rules, respect the signs to avoid getting killed by a hippo while taking a selfie.
Try and speak to the locals as much as possible, most are multilingual and knowledgeable.
Best places to go for an African Safari Experiences
Personally, I've been on safari in 6 countries and every experience was magical! Here are my top 5 countries, although I have a feeling that the list will probably change after I visit Uganda for the first time.
Best place for African Safari Experience by boat: Zambia
For a classic African safari experience: Tanzania
Best country for eco African Safari Experience ( low-density tourism & amazing conservation laws): Botswana
Best place for African Safari Experience with dramatic scenery: Kenya
Overall Best African Safari Experience: South Africa – the country has a bit of everything
I've asked some of my favorite travel bloggers to share their best Africa Safari Experiences:
---
African Safari Experience in Swaziland
The kingdom of Swaziland is one of the three African countries that are ruled by a king.
You can easily drive around the whole country in 2 days. Swaziland is divided into four regions: Hhohho (North), Mbabane (Capital city), Manzini, and Lubombo (East). My favorite African Safari Experiences in the Kingdom of Swaziland were:
Hlane is a 22,000 ha park with the largest herds of game in the Kingdom.
This affordable Lowveld destination with an impressive ancient hardwood habitat specializes in exotic birds, lions, elephants, vultures, and marabou storks. The park conserves vast natural resources and holds deep royal and cultural significance.
Ndlovu Camp (main camp), hosts the reception services, the restaurant, and accommodation in double or twin rooms, as well as three and four-bedroom chalets. Bhubesi Camp is a 30-minute drive from Ndlovu Camp and offers accommodation in two-bedroom units.
Ndlovu Camp being the heart of activity within the big game area, while Bhubesi Camp is a quiet self-catering camp outside the endangered species area. Guided game drives, game walks, and self-drive complement the affordable accommodation are available.
[maxbutton id="1″ url="https://www.booking.com/hotel/sz/hlane-royal-national-park.en.html?aid=1558524&no_rooms=1&group_adults=1″ ]
Mkhaya Game Reserve
In the southeast of Swaziland, the heart of Swaziland's Lowveld, lies Mkhaya Game Reserve, a unique African wildlife experience.
I loved staying at their Stone Camp – laid out in a riverine forest along a dry riverbed.
All accommodation units are semi-open with half walls and tall thatch roofs suspended on thick stone pillars. It's a great way to immerse yourself in nature.
The buildings have no doors or windows, but a simple "gate" prevents larger unwanted visitors. Electricity is replaced by candles and paraffin lanterns, creating a magical atmosphere at sundown.
Malolotja Nature Reserve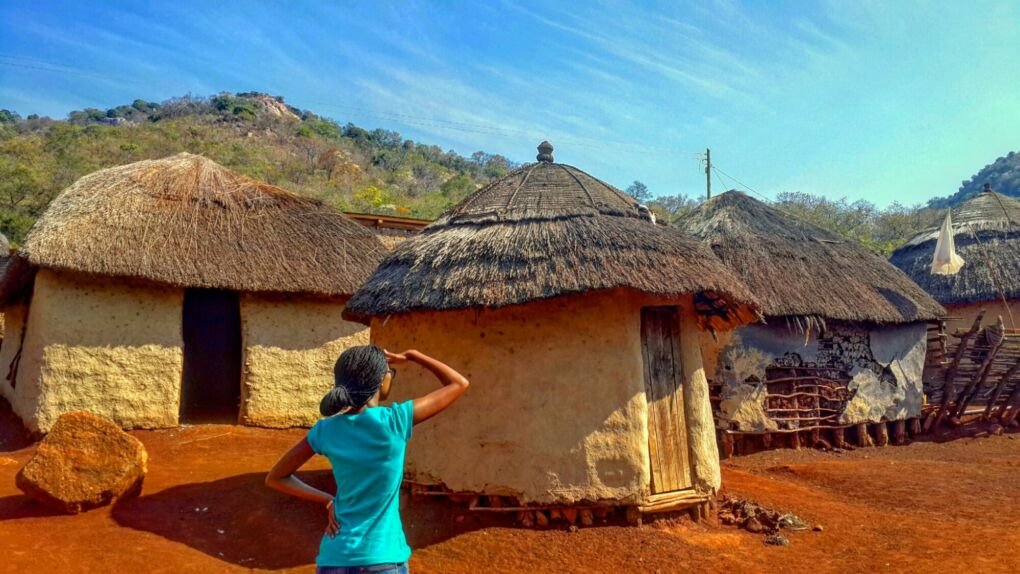 Experiencing the thrill of gliding through the forest canopy in one of the last mountain wilderness areas left in Swaziland.
The secluded Malolotja Nature Reserve contains plenty of games, amazing birdlife, and a world-renowned display of wildflowers in spring.
The tour consists of eleven elevated forest platforms, ten slides, and a 50-meter long suspension bridge that crosses the Majolomba River. Book HERE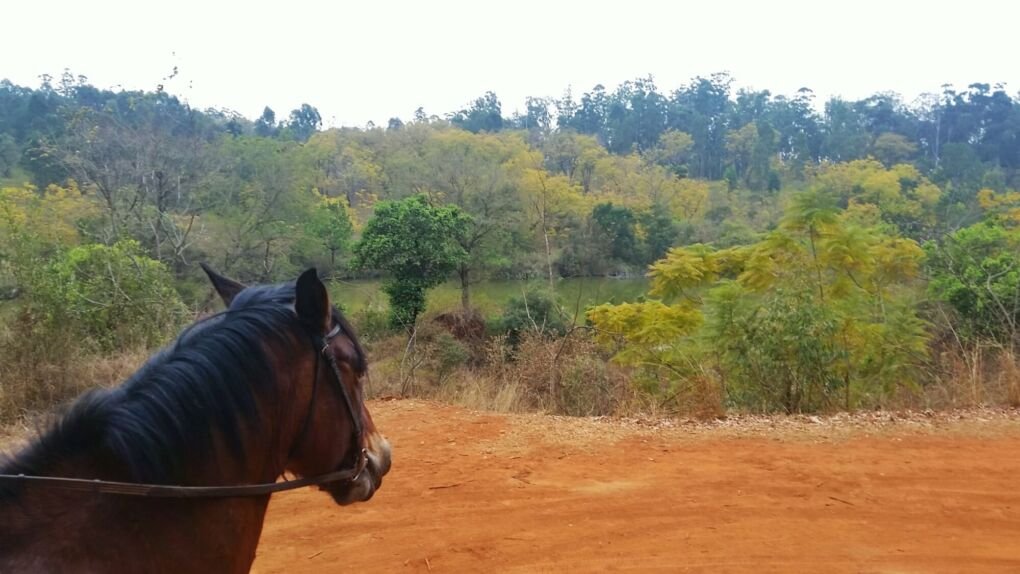 Swaziland's oldest nature reserve and the most popular eco-destination for locals and internationals alike.
The name 'Mlilwane' ('Little Fire' in siSwati) was derived from the numerous fires started by lightning strikes on Mlilwane Hill but now holds significance as the little fire that ignited the conservation movement in Swaziland.
Horse riding at Milwane Wildlife Sanctuary also known as the Mother of Conservation was one of my favorite experiences. Guests can visit for the day or stay overnight. The activities on-site and in the surroundings include nature trails, horse riding, mountain biking, and game drives. Guests can explore the craft shops in Ezulwini and Malkerns.
Mlilwane offers rooms in traditional dome-shaped huts, bungalows, and chalet accommodation. Each comes with a shower, tea-and-coffee-making facilities, linen, and towels.
[maxbutton id="1″ url="https://www.booking.com/hotel/sz/mlilwane-wildlife-sanctuary.en.html?aid=1558524&no_rooms=1&group_adults=1″ ]
---
African Safari Experiences in Botswana
Famous for being the home to the second largest number of elephants in Africa. Botswana is also one of the four African countries which meet at the eastern end of the Caprivi Strip in Namibia. (theseedpharm.com)
Botswana is approximately the size of France but has only 2.3 million people living in the country, compared to 66.9 million people in France.
This is the only place in the world where four countries meet namely Botswana, Namibia, Zimbabwe, and Zambia. Nearly 40% of Botswana is made up of national parks and wildlife reserves.
Khama Rhino Sanctuary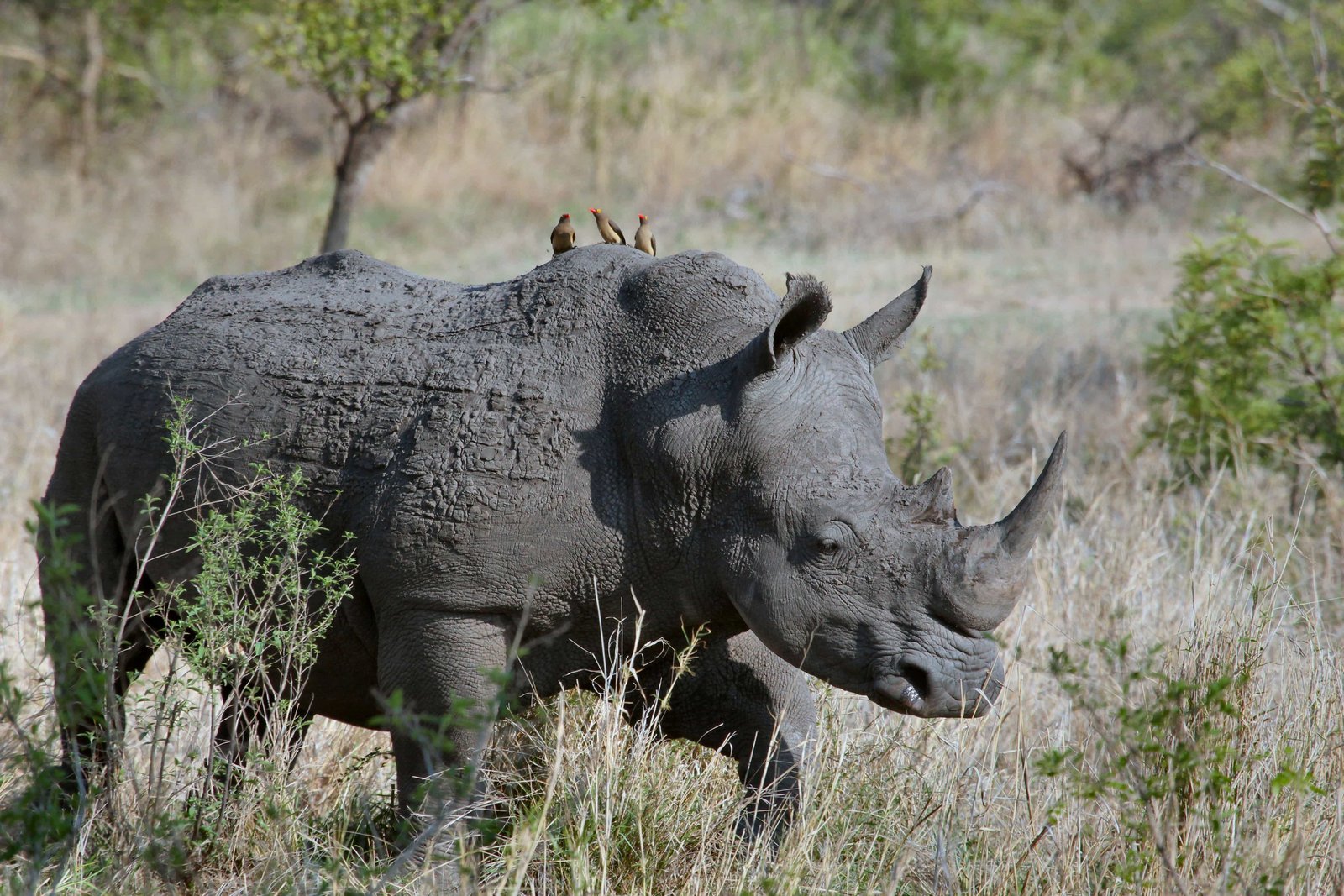 Recommended by Derek of Robe Trotting
Botswana is a fantastic destination to observe the diverse wildlife of the African continent via safari.
The country itself is the oldest and one of the most stable democracies in Africa. That stability has resulted in a major conservation effort through the government of Botswana. It has also led to a prosperous eco-tourism economy that funds the massive conservation efforts of Botswana. One fantastic location to witness these efforts and responsibly observe African wildlife on safari is Khama Rhinoceros Sanctuary in the Kalahari Desert.
This area of the desert is a "green desert," meaning that rainfall is low but certain brush fills the landscape. This makes it an ideal habitat for rhinos and over 30 other species and 230 varieties of birds. It's a great location to camp and they have other accommodations for those who prefer a little more pampering. It's, of course, a great destination to enjoy a Botswana Safari.
Khama Rhino Sanctuary is a community-based wildlife conservation project. It came to be in 1992 when activists sought to bring the area, which once teemed with wildlife, back to its former state. Today, the effort to conserve the black and white rhino population in Khama continues.
The sanctuary is home to many species besides rhinoceros and is a great location to camp, go on bush safari by foot and take guided jeep safari tours. The educational programs and sustainable safari projects make the rhino sanctuary a great place to do a safari walk or game drive.
Okavango Delta
Recommended by Jodie of alaJode
Botswana's Okavango Delta is a bucket list safari destination for many – and for good reason!
A truly unique natural wonder, the Okavango Delta offers an immersive safari experience with its wetlands and waterways. When you take a river safari in the Okavango Delta, you never know what will lie around each corner – and it's often an elephant, hippo, or other large mammals. Seeing the animals in this way allows you to get closer than you ever could on land – and to see the world from their perspective, too.
The Okavango Delta is also a great place for spotting birds, both from the water and from the land. The Okavango Delta's unique landscapes aren't as accessible as many other national parks and game reserves across Africa, but that means it still feels very untouched.
When you visit the Okavango Delta, you'll feel completely at one with nature and may never see another human being throughout your stay. If you want to get as close to nature as possible – and visit without breaking the bank – hire a car and camp at one of several wild camping spots. You never know who might run through your campsite in the middle of the night (or day)!
Makgadikgadi in Botswana
Recommended by Dashin Ash
Camp Kalahari, located near the Makgadikgadi Pans in Botswana, is home to the most incredible safari experience of my life!
The camp itself is definitely a place for "glamping," despite the fact that there is no electricity in your tent aside from two lightbulbs. Waking up in the early morning, you'll be greeted by the hottest shower of your life, as long as you didn't deplete your water the evening before. It is warmed by the sun, so overnight there is no way to heat the water lost. The food is incredible, and I still dream about cookies I was served at afternoon tea.
More importantly, the wildlife is abundant. We saw lions, jackals, foxes, and an amazing meerkat colony. Camp Kalahari has an elephant who visits the pool for a drink nearly every day, although he is becoming a menace so they're trying to keep him away.
This was the only place I had been that offered seats atop the safari trucks, and the view from up there was breathtaking, in a way the shaded trucks could never be. The absolute highlight of the trip was our night spent sleeping on the salt pans. The animals don't go there, there is no water and no plants, so it's just you, your bed, and a sky full of stars. If you're thirsty in the evening you can take a stroll over to the fire, and sip on cocktails or wine at the biggest bar in the salt pans.
I was gently woken by the sun rising, and as I was packing up my belongings, a herd of wildebeests was also greeting the morning. They ran past us, taking a shortcut because their water source is near the edge of the salt pan. Overall Kalahari will continue to awe and inspire you, even for the most seasoned safari-goer.
---
African Safari Experiences in Namibia
The Namib Desert – from which the country takes its name – is the world's oldest desert.
Namibia is popular for its beautiful scenery, remote wilderness trips, and its home to Africa's largest free-roaming population of black rhinos as well as the largest cheetah population and desert-friendly elephants.
Namibia is one of the first countries to incorporate environmental protection into its constitution. The red sand dunes make Nambia one of the most spectacular scenic areas on the planet.
Etosha National Park
Recommended by TraveLynn Family
Exploring Africa in a Land Rover with our boys (aged 2 and 4) for 101 days was one of the most memorable experiences of our lives! At this time we went on A LOT of safaris. But the best one for us was Etosha National Park, Namibia, and is the safari I recommend those looking to do an African safari with kids or first-timers to the African safari.
Firstly it's very affordable, particularly compared to park entry fees and accommodations in safari parks in East Africa. Day entry for foreign adults is N$80 (£4.50), N$10 per standard vehicle (£0.57) and children under 16 are free!
Secondly, wildlife spotting is very easy due to the low-growing vegetation over flat open plains and the sheer abundance of wildlife. You can literally see for miles! There is only the grass for animals to hide in, therefore spotting elephants, giraffes, zebras, and even rhinos and lions is pretty much guaranteed. There are also many watering holes dotted across the park, the perfect spots to park up and watch the local wildlife come to drink and socialize.
Etosha is best experienced independently on a self-drive safari. Most of the roads throughout the park are suitable for 2WD (it's only to the Western side of the park that a 4WD is required), and it's well signposted. There are fenced campsites within the park, or there are also lodges if you prefer something more comfortable. Accommodations do get booked up though, so book at least a month in advance.
---
African Safari Experiences in Zambia
The country is famous for being home to the largest waterfall in the world. It was named after the fourth-longest river in Africa – Zambezi.
Zambia is completely landlocked and surrounded by seven countries: the Democratic Republic of the Congo, Tanzania, Malawi, Mozambique, Angola, Namibia, and Zimbabwe.
Zambia features a lot of smallish independent operations as opposed to larger safari corporations and I love this because its a good way to support local businesses!
South Luangwa National Park
Recommended by Jen of Passions and Places
Though Kenya and Tanzania get most of the glory when it comes to African safaris and wildlife, many nearby countries offer similarly impressive experiences, including Zambia.
South Luangwa National Park in eastern Zambia is the country's most popular safari destination, but it still remains pristine and blissfully uncrowded. South Luangwa is home to many of the animals southern Africa is famous for giraffes, elephants, zebras, and leopards, just to name a few. Morning game drives offer many chances to spot them, taking visitors deep into nature as the sun comes up.
South Luangwa National Park is the birthplace of walking safaris.
South Luangwa is especially well-known for offering educational walking safaris and nighttime game drives, both of which give visitors a totally new perspective on the area and the plants and animals that populate it. There are many different safari lodges around South Luangwa at different price points, but Wildlife Camp is a great budget option with cozy chalets and a rustic bush camp. It operates under the auspices of the Wildlife and Environmental Conservation Society of Zambia and contributes to conservation education efforts in the area.
For travelers looking for an experience that's less crowded and more offbeat than the African safari giants, but no less mesmerizing, South Luangwa National Park is the perfect destination.
Lower Zambezi National Park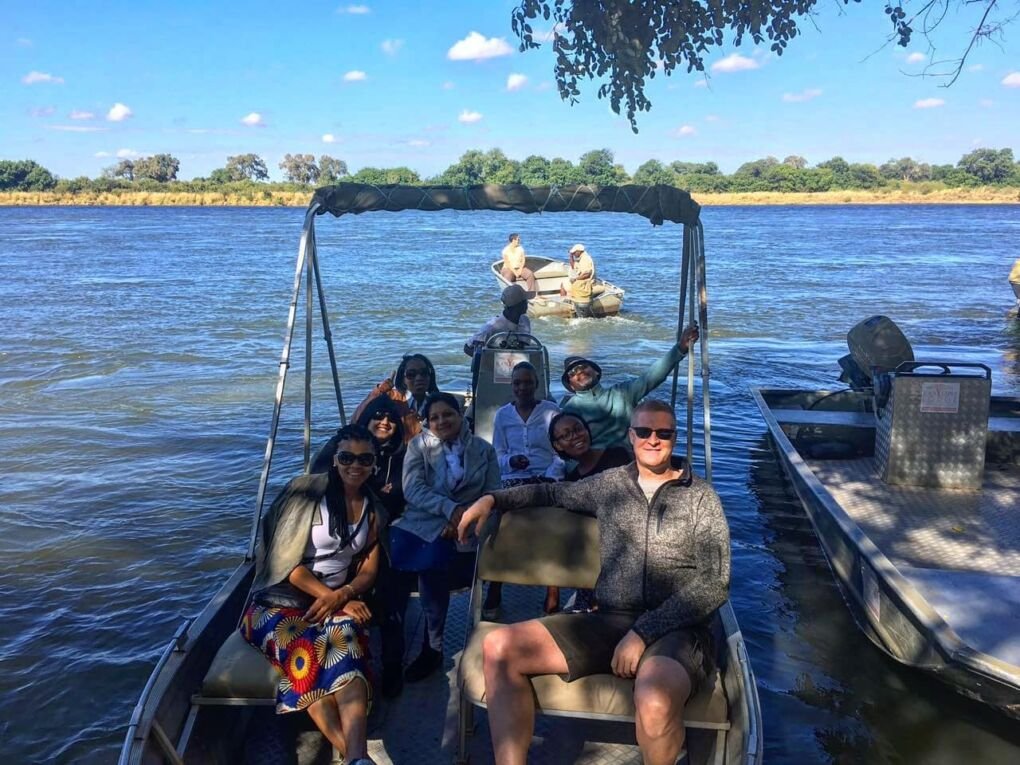 The Lower Zambezi National Park, founded in 1983, covers an area of 4,092 square kilometers along the northwestern bank of the Zambezi River.
While most people would prefer a mountain retreat and sit in front of a fire in a cabin in winter, a visit to Kanyemba Island proves that the bush camp atmosphere can be a relaxing alternative with the added bonus of the calm Zambezi River surrounding the island.
Step onboard on a boat or drift silently past the riverbank in a canoe for the best wildlife viewing, since most wildlife is concentrated around the Lower Zambezi Valley and the river. Elephant herds, sometimes up to one hundred strong, hippo, leopard, lion, buffalo, over 400 bird species – they all gather in this mesmerizing wilderness.
Located in southern Zambia at the Lower Zambezi National Park and only two and a half hours from Lusaka or a thirty-minute boat cruise from the border of Zambia and Zimbabwe, Chirundu.
This camp offers comprises four chalets and a restaurant. Built on stilts; the chalets are secure and secluded while also offering a spectacular view of the surroundings. Zambezi River is the main attraction and guests can enjoy boat cruises, fishing, canoeing, bird watching, or simply read or relax.
The Island has a sister lodge "Kanyemba Lodge" which caters to a maximum of 20 guests, the lodge comprises 6 stone and thatch "rondavel" chalets, each with its own large private deck overlooking the Zambezi River, full en-suite bathroom, and walk-in wardrobe.
In addition, they offer a Family Chalet which includes three suites – each with its own private entrance and en-suite bathrooms but sharing a large deck area. All chalets have 220V electricity (mains with full generator backup), ceiling fans, and mosquito netting.
Unfortunately, they don't have WiFi or TVs in their rooms.
They offer SADC and International rates at both properties and guests have to stay for a minimum of 3 nights. Overall, Kanyemba is the perfect place to visit when you need to get away from everything!
---
African Safari Experiences in Kenya
Kenya is diverse, with a vibrant culture and a wide range of activities!
The government created Community Conservancies which has changed the quality of African Safaris offered in Kenya.
The Conservancies surrounding the famous Masai Mara offer a limited number of camps with the right to use the Conservancy areas to ensure a non-crowded experience.
Ol Pejeta Conservancy
Recommended by Emily of Two Get Lost
Set against the backdrop of Kenya's tallest mountain and straddling the equator, it is a wonder that Ol Pejeta safari park isn't better known. Renown for its pioneering conservation efforts, this is a safari park with a difference.
If it's the big five you're after, Ol Pejeta has them all. In fact, it's the closest safari park to Nairobi to spot the big 5. A huge draw to this seemingly undiscovered gem of a safari park is how comparatively empty it is you really will be animal watching rather than people watching. In a time when it is all too common to be sharing your lion with a queue of other jeeps, Ol Pejeta is, quite literally, a breath of fresh air.
Ol Pejeta Conservancy is now the only place in the world where you can see the last two existing Northern white rhinos. After the devastating death of Sudan, the last male, they are kept under armed guard protection. Due to excellent security and proper ecological monitoring, the population of black rhinos here has increased from 20 in 1993, to 113 in 2017. This park takes animal conservation seriously and carries out pioneering research into the protection of endangered species.
A big advantage of this conservancy is that you can self-drive and camp at the location. Once night falls it's just you and the cries of the wild animals. Watching a herd of elephants move silently past your tent in the moonlight is something you won't forget in a hurry. If camping isn't for you then the park offers a range of lodges in different budget bands for you to choose from. If you're looking for a safari experience that feels remote and real and puts the conservation of endangered species above all else, then Ol Pejeta should be high on your bucket list.
Amboseli National Park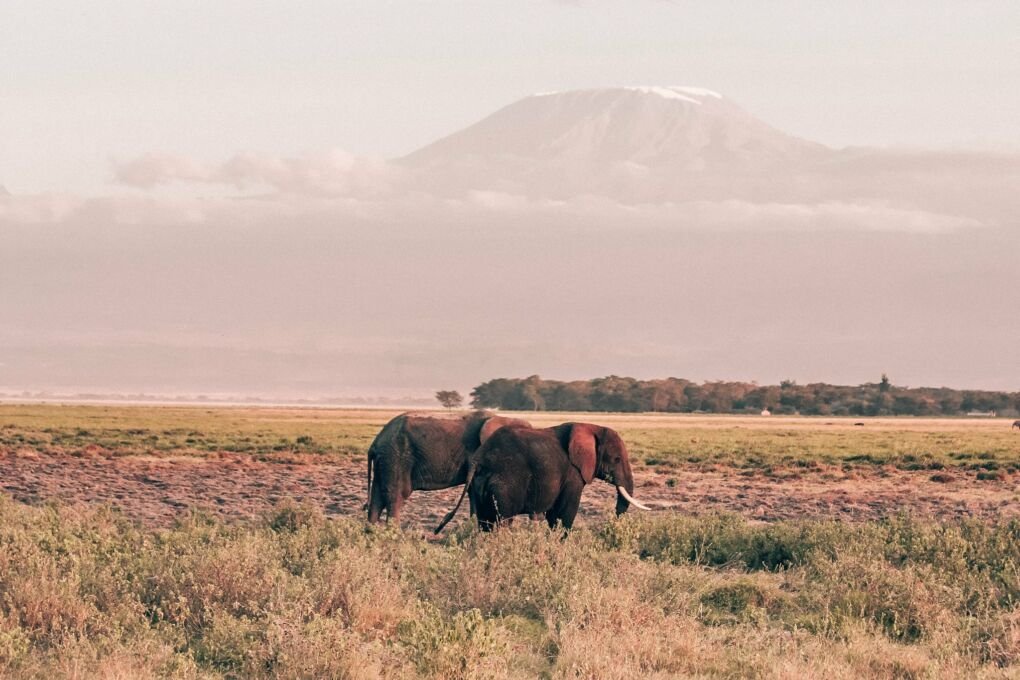 Recommended by Christine of Live, Love, Run, Travel
When planning a safari in Kenya, Amboseli needs to be on your list!
Amboseli is known for the view of Mount Kilimanjaro you enjoy from the park. In fact, it makes an appearance in the opening song in Lion King. The mountain likes to hide behind the clouds, but if you are lucky, it makes an appearance for some beautiful photos. At the base of Mount Kilimanjaro, elephants roam through marshy fields.
A decade or so ago, drought in the area caused many of the elephants to die, but thankfully they are making a come back now. Huge families of elephants wander through the park, making it one of the bests parks to see them. In addition to elephants, plenty of other wildlife fills the park including lions, baboons, hyenas, and more.
If you are up for activities outside of the safari, there is a Maasai village and a small hill to hike in the park. The hike takes about 5 – 10 minutes to get up the hill and gives a great view of Mount Kilimanjaro and the park below. The Maasai are one of the most well-known tribes in the area although not one of the largest. Visiting the Maasai village lets you learn more about the culture of the Maasai, but be aware that they are not as primitive as they may seem. A cell phone fell from the lap of one of the men as he showed us how to build a fire. They often charge them at nearby hotels from what our guide told us.
No trip to Kenya is complete without a trip to Amboseli. While it is not one of the more visited parks, it was one of our favorites for the views and the large herds of elephants wandering throughout the park. Because it is not as popular, you get to enjoy the animals all to yourself without other safari vehicles crowded around making it a special experience not to be missed.
Maasi Mara National Reserve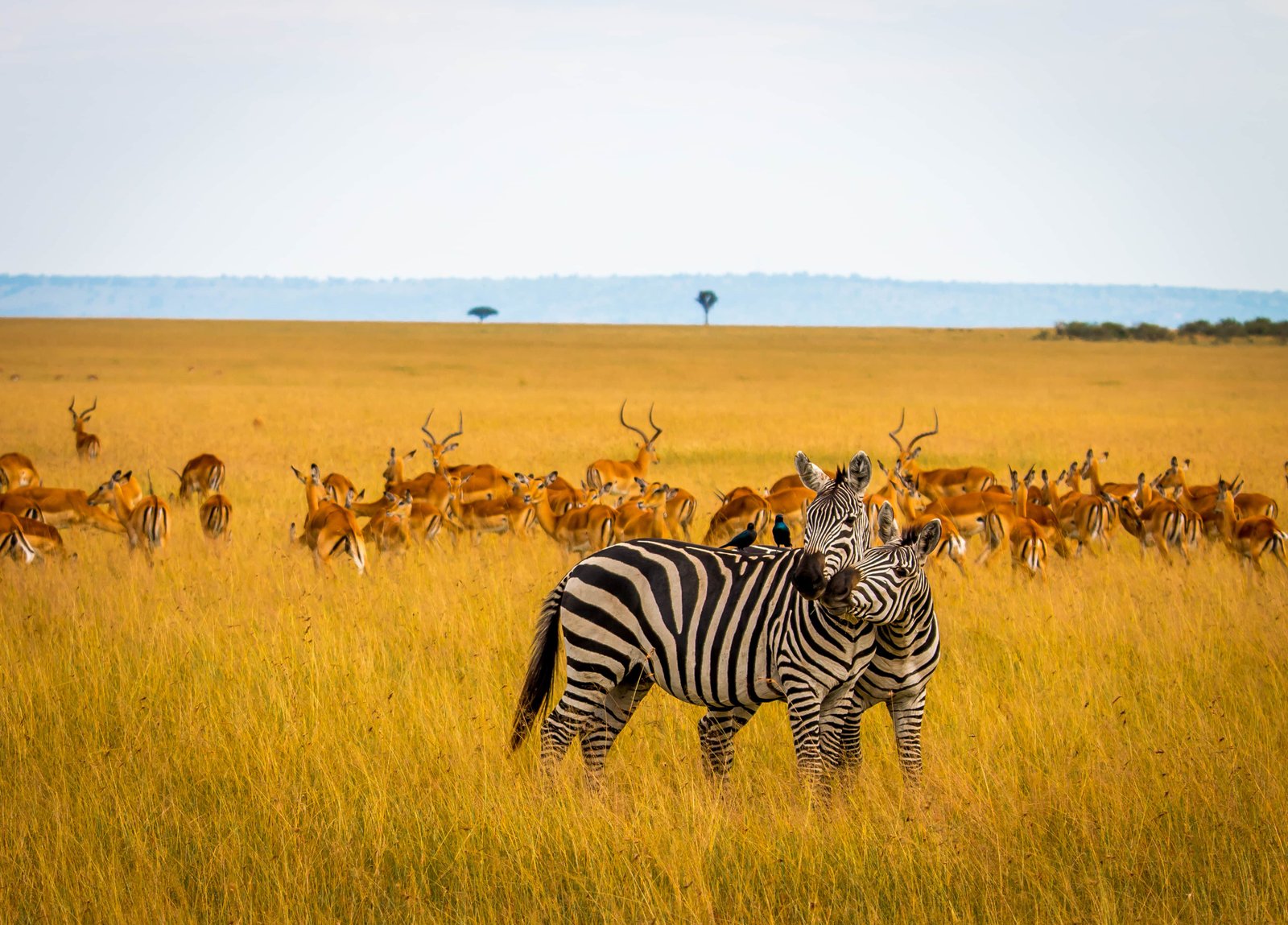 Recommended by Bret Love & Mary Gabbett of Green Global Travel
The nomadic Maasai people were grazing their cattle on the vast plains of East Africa for more than 200 years before the first Europeans showed up in the early 1890s.
The Mara, which borders the Tanzanian Serengeti in southwestern Kenya, was named after the Maasai word for "spotted." It's an accurate description of the seemingly endless savanna landscape, which is dotted by circles of trees around watering holes, cloud shadows, and acacia scrub. The Maasai Mara started as a 200 square mile wildlife reserve in 1961, ultimately achieving protected National Reserve status in 1974.
The reserve has since been expanded to cover some 583 square miles of land. But these days it's just a small part of the Greater Mara Ecosystem, which also includes Ol Kinyei, Naboisho, Olare Motorogi, and various other conservancies, most of which are privately owned by the Maasai communities that surround them. Internationally, the area is best known for the Great Migration, which is widely considered among the world's Top 10 Natural Wonders. Every year millions of gazelles, wildebeest, zebras, and other ungulates make the arduous 500-mile trek north to Kenya in order to follow the seasonal rains (and the tasty red oats that grow in their wake).
The famous crossing at the Mara River, where hungry crocodiles wait to pounce on unsuspecting ungulates, is unlike any other African safari spectacle you're likely to see. But the Maasai Mara also offers numerous attractions at other times of the year, including a high density of predators (lions, leopards, cheetahs, hyenas, jackals, etc.), elephants, Cape buffalo, and more than 470 different species of birds. As declining wildlife populations and mass tourism have become more problematic in the Maasai Mara National Reserve, the conservancies that border it have become increasingly vital.
In fact, these community-owned conservancies now encompass over 10% of Kenya's land– more than all of the country's national parks and reserves combined! We enjoyed our 5-day safari experience in the Mara conservancies with Gamewatchers Safaris, which works directly with the Maasai people and operates several different luxury Porini Camps in the area.
---
Where to stay near Maasai Mara National Reserve
$$$ Luxury – Spirit of the Masai Mara
Set in the private Siana Conservancy on the boundaries of the Masai Mara Game Reserve, Spirit of the Masai Mara features a garden and a year-round outdoor pool.
Featuring a veranda with views over the valley, the air-conditioned suites offer a lounge area and a separate bedroom. The bathroom is fitted with a walk-in shower and guests can admire views from the bathtub.
Spirit Of The Masai Mara's restaurant serves local and continental cuisine and bush dinners can also be organized. The bar offers a selection of wines, spirits, and non-alcoholic drinks.
Activities offered include early morning or night game drives with trained local guides. Walking safaris within the Siana Conservancy can also be arranged as well as bird watching activities, hot air balloon safaris, and cultural visits.
[maxbutton id="1″ url="https://www.booking.com/hotel/za/the-michelangelo.en.html?aid=1558524&no_rooms=1&group_adults=1″ ]
$$ Moderate – Losokwan Luxury Tented Camp – Maasai Mara
Situated in the Lemek Conservancy on the edge of the Maasai Mara Game Reserve, Losokwan Luxury Tented Camp offers a wilderness experience with a variety of game drives and guided nature walks.
The tents all feature a terrace with canvas seating and hammocks. They also come with safari-style furnishings and a seating area. Each private bathroom is equipped with a shower and free toiletries.
All meals are included and can be enjoyed in the dining area. Complimentary laundry facilities are provided. In addition to game drives and nature walks, the camp offers visits to local Maasai villages.
[maxbutton id="1″ url="https://www.booking.com/hotel/za/the-michelangelo.en.html?aid=1558524&no_rooms=1&group_adults=1″ ]
$ Budget – Talek Olkinyei Camp

Talek Olkinyei Camp offers tents with a fully equipped private bathroom with a shower and complimentary toiletries and WiFi.
Guests can enjoy a restaurant, a bar, and a garden. a complimentary English breakfast is served every morning and guests are also welcome to take advantage of a hot tub. A car rental service is available at the accommodation.
[maxbutton id="1″ url="https://www.booking.com/hotel/za/the-michelangelo.en.html?aid=1558524&no_rooms=1&group_adults=1″ ]
---
Rwanda Safari Experiences
Gorilla trekking is the driving force of tourism in Rwanda even though the country is full of other safari gems!
Akagera National Park
Recommended by Cal of Once in a Lifetime
Rwanda is a place of contrasts! It has an extremely bleak history of genocide, but its current focus on luxury tourism and unity are invigorating and liberating.
In fact, once a month there is Umuganda, where all able-bodied people ages 18 to 65, including the president, pitch in to clean trash in the area they live. While many people visit Rwanda to see the gorillas, which is a more glamorous and catered version than neighbor Uganda or the DRC, you can also go on a safari where you can actually witness the Big Five. It is also one of the most unique national parks in Africa due to its varied and beautiful rolling hills.
Akagera National Park roughly has 12,000 hectares of hills, which makes it Africa's largest protected wetland. Being founded in 1934, the park was actually close to double its size before the genocide when it was used for agricultural purposes. There are over 12,000 mammals and almost 500 bird species at Akagera and the Big Five were reintroduced, where lions and black rhinos were brought back into the country via South Africa.
Beyond the Big Five, there are also antelope, zebra, buffalo, elephants, giraffes, and on and on. There are night safaris and safari walks if you're an intrepid explorer. And for places to stay in Akagera, you have several choices from Akagera Game Lodge and Ruzizi Tented Lodge to the super extravagant Magashi Lodge.
---
Where to Safari in Tanzania
Tanzania is home to the great migration of roughly 2 million wildebeest, zebra, and gazelle moving through the Serengeti ecosystem.
Imagine staying under canvas and traversing wide-open plains teeming with animals in amazing quantities. That sounds amazing, right?
Tarangire National Park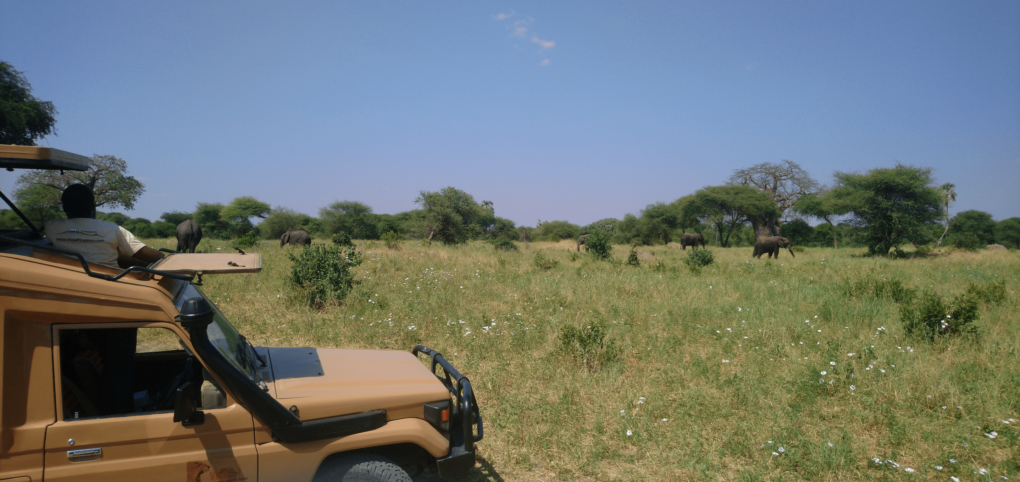 Recommended by Albi of Ginger around the Globe
Tarangire is perhaps the lesser-known park in the north of Tanzania. However, it is just as wonderful as the most known parks! Tarangire has a lot of baobab trees which makes it look very different from Ngorongoro and Serengeti.
There are still the same animals. If you are lucky, you can still see lions, jaguars, and all the rest of the big 5. The great thing about Tarangire is the fact that there are not that many people, so you don't feel like being one from the crowd when watching an elephant or any other animal. Tarangire has also a great number of birds, which is great if you are more into birdwatching.
What I really liked about this place was the fact that it is very close to Arusha, which means that you can take this trip as a day trip from Arusha and generally pay less for accommodation since hotels and lodges in safari parks are usually quite expensive.
There are many hotels in Arusha as well as day trip options. The entry fee to the park is US$45, which makes it one of the less expensive parks in Tanzania as well.
All in all, Tarangire is a great park to visit with numerous wildlife, for example, the elephant herd here has about 300 members and it is easy to spot them.
---
Uganda Safari Experiences
Uganda is most known for wonderful gorilla trekking and that is the driving force for the bulk of tourism!
Queen Elizabeth National Park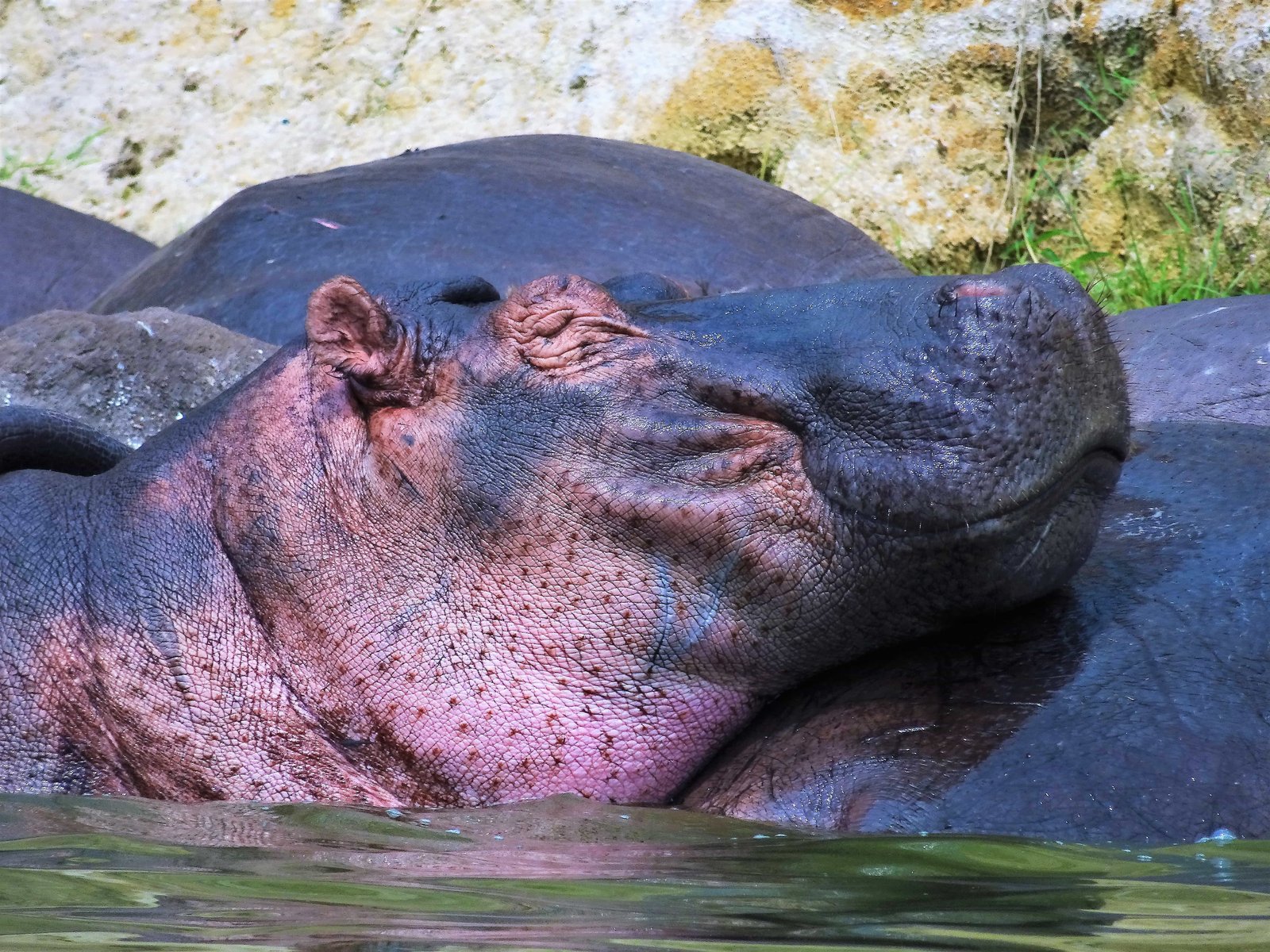 Recommended by What Kate and Kris did
Uganda is most famous for gorilla trekking, but as with its East African neighbors, the safari opportunities are fantastic.
Queen Elizabeth National Park is home to a wide variety of wildlife – buffalo, elephant, crocodile, and leopards to name but a few. The scenery, shaped by volcanic activity, is stunning. The Ishasha sector is known for its lions, which climb and hang out in trees.
There are also a couple of places where chimpanzees have been habituated, so you can trek into the forest and see them in the wild. Our trip to Queen Elizabeth National Park was part of a two-week, self-drive holiday so we drove our rental car around the park. However, we hired a local community guide to travel in our vehicle in the national park. He knew so much about the local wildlife and had some fascinating stories.
Another great way to see the animals of Queen Elizabeth National Park is to take a boat ride on the Kazinga channel, which links Lakes George and Edward. The small boats can get really close to the hippos that live in the water, and driving along the riverside we saw lots of kingfishers, eagles, and wading birds, as well as a large bull elephant and a female crocodile on her eggs.
All in all, an incredible safari destination!
---
More African Safari Guides
Best Travel Insurance for an African Safari
Use travel insurance while exploring the African continent so you are covered for theft and medical expenses. There are a lot of adventurous activities to do on the African continent and it's best to have peace of mind while seeing wildlife, hiking, and trying some of the best food in the world.
Find out why I recommend World Nomads, check out my World Nomads Insurance review.
Disclaimer: This article contains affiliate links. This means that if you make a booking after clicking on a link, I may receive a small commission at no extra cost to you!