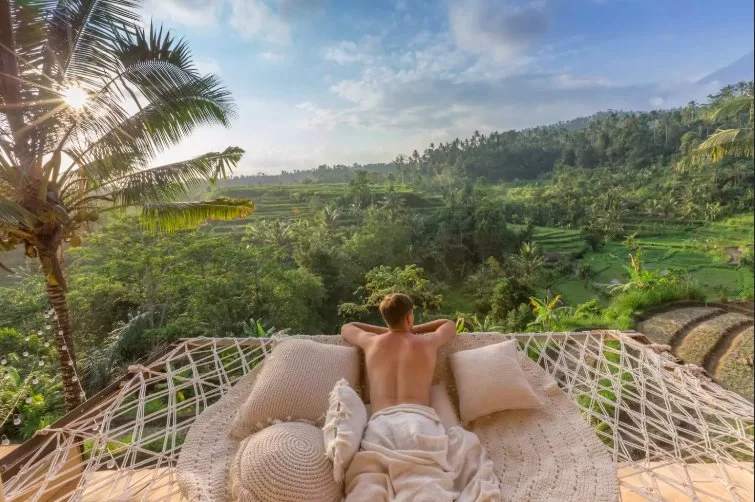 I'm slowly starting to realize that Bali must have the highest concentration of drop-dead gorgeous Airbnb rentals in the world. This is my third trip here and yet again I keep discovering the most beautiful villas, hidden treehouses, glasshouses and beach hideaways.
There's one famous Airbnb Ubud villa that everyone seems quite obsessed with, probably after seeing it on all the top travel influencer's Instagram feeds…but the HONEST truth is that it's not actually IN UBUD but more than an hour away by bike!!
For a more extensive list of my absolute fave Airbnbs in Bali including Ubud, Canggu and other hot spots, read this article.
View this post on Instagram
This particular luxury Bali treehouse overlooked the terraced rice fields outside of Ubud and features an outdoor net hammock which can be converted into a bed to take those Instaworthy shots, a hot outdoor shower, a unique bamboo structure and killer views!
You can spend your night chilling under the stars and spend the day exploring Bali and maybe making a trip to the famous Ubud market for a spot of shopping!
The listing says, "Wake up with the birds chirping in the morning and enjoy the incredible views over the quiet rice terraces from your bedroom…or your much coveted outdoor hammock bed! This is the perfect adventure for travelers wanting to escape the crowded cities and experience real Bali."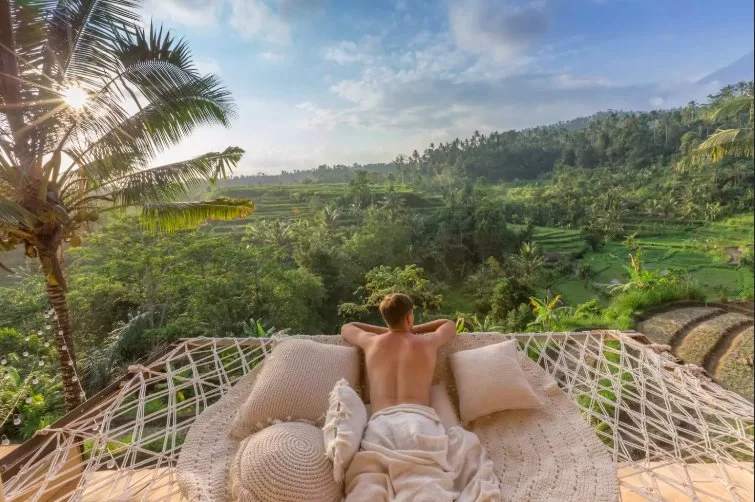 At €228 a night plus cleaning and service charge, it's most definitely on the pricier end of Airbnb Ubud properties, but judging by how few nights are available over the next few months, consider yourself lucky to stay here regardless of the price!
You can have up to 4 guests stay at this magical treehouse with 1 king size bed in the master bedroom and another king bed and hammock in the chilled out common spaces.
If this Airbnb is fully booked, you can always stay in their retreat next door which also features amazing views, an outdoor bath, and a traditional swinging hammock. They also have their own website, which lists all the various cool Airbnb they own/manage.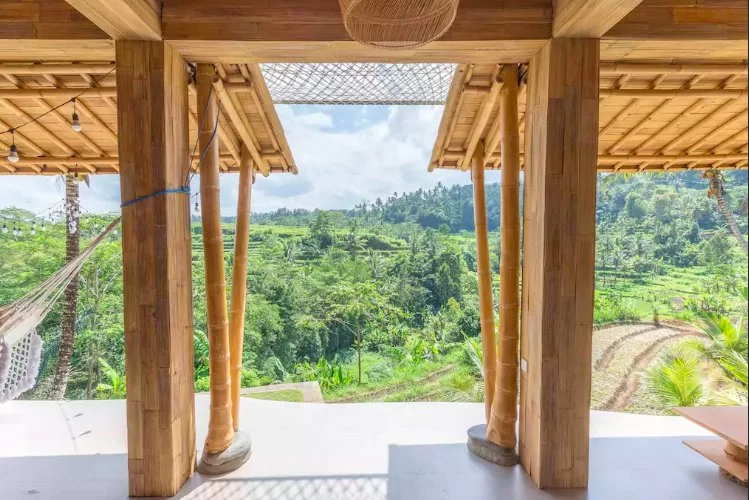 Other super popular Bali treehouses listed on Airbnb that you will probably want to check out include the famous Hideout Bali, Hideout Lightroom and this secluded treehouse villa with private pool and amazing views close to Balian Beach in West Bali.