Aspen has evolved from quaint mining town in Colorado's Rocky Mountains to an outdoor getaway with year-round recreation for skiers, hikers and lovers of the outdoors. It's located high in the Rocky Mountains (elevation 8,000 feet) in the southwest quadrant of the state. Not surprisingly, it's surrounded by its namesake tree, the aspen.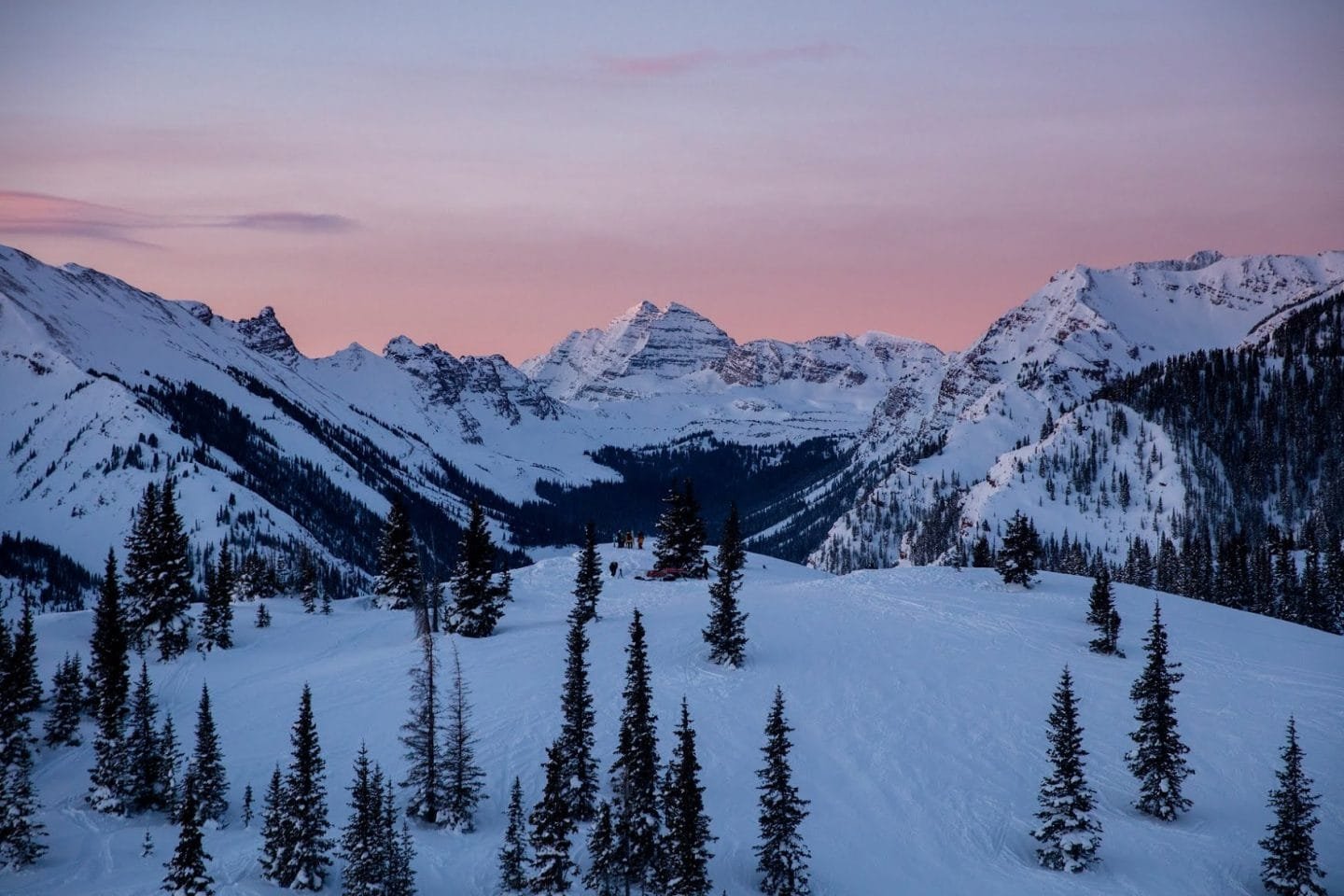 Its current popularity means that the 7,000 permanent residents get overrun during wintertime, when part-time residents flock here to take advantage of the ski resorts and other activities. While most people visit for ski or snowboarding activities, they soon discover the many other fun things to do in and around Aspen which include cultural and historical attractions, to outstanding live music, theater and dance and elegant dining. A growing appreciation for the arts makes it especially enticing.
Winter temps range from around 10 degrees at night to mid- to high-30s during the day, with the average snowfall running about 23 inches a month. Due to the low temperatures, you will rarely encounter rain during the winter months.
Getting there:
Aspen/Pitkin County Airport (ASE) is the local airport, located only three miles from downtown Aspen. Aspen is served by United Airlines, Delta Airlines, and American Airlines.
Where to stay in Aspen:
This historic hotel was originally built-in 1889 by former Macy's president Jerome Wheeler. It embodies both Aspen's history and future. Today, the property remains a landmark and a must-see with 93 rooms, an intimate spa and a smart yet rustic feel. Open year-round except for a six-week closure in the spring (dates change annually). Book HERE!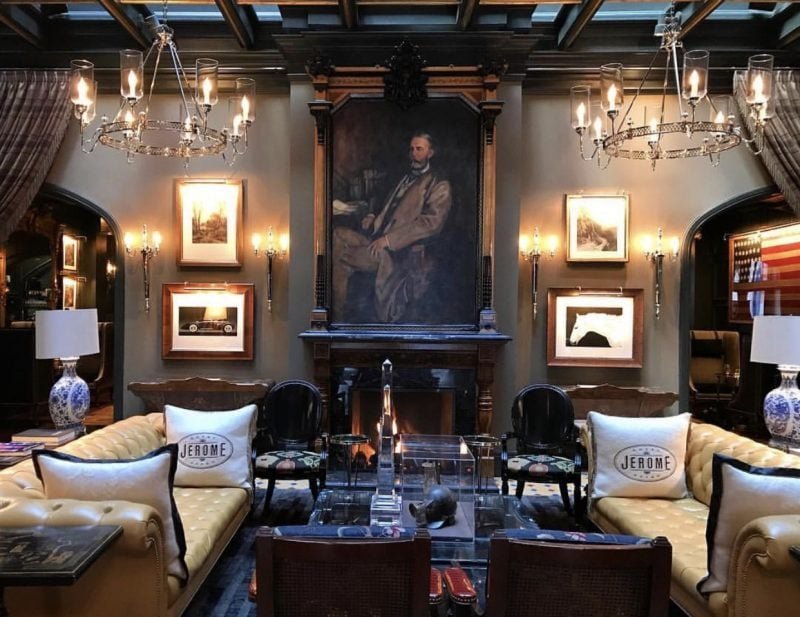 What to see in Aspen:
The 20-mile drive through Independence Pass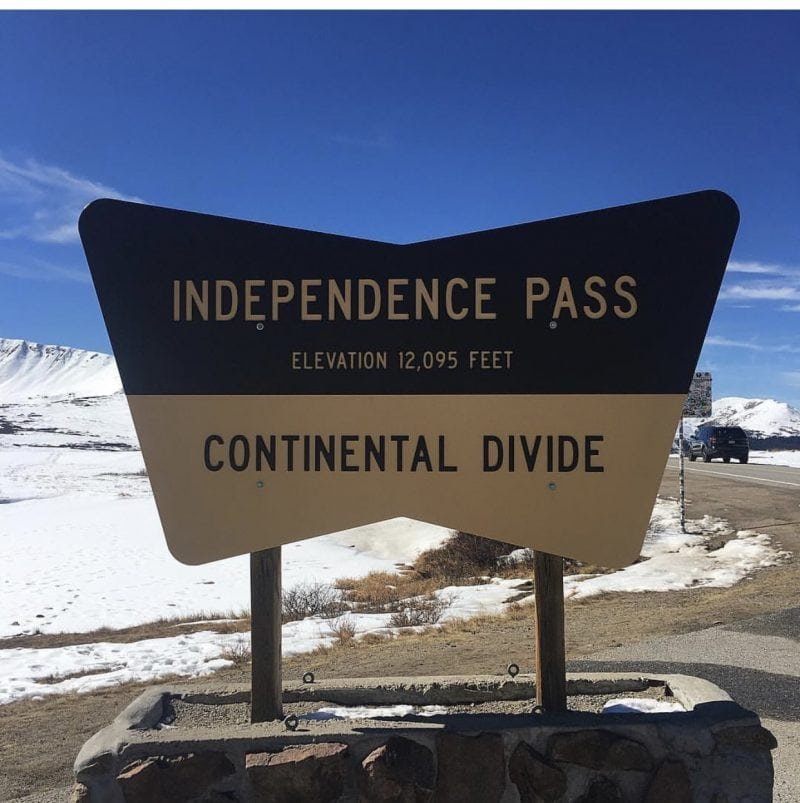 Originally known as Hunter Pass, Independence Pass is a high mountain pass in the Rocky Mountains of central Colorado. It is at elevation 12,095 ft on the Continental Divide in the Sawatch Range.
Watch the action sports at Buttermilk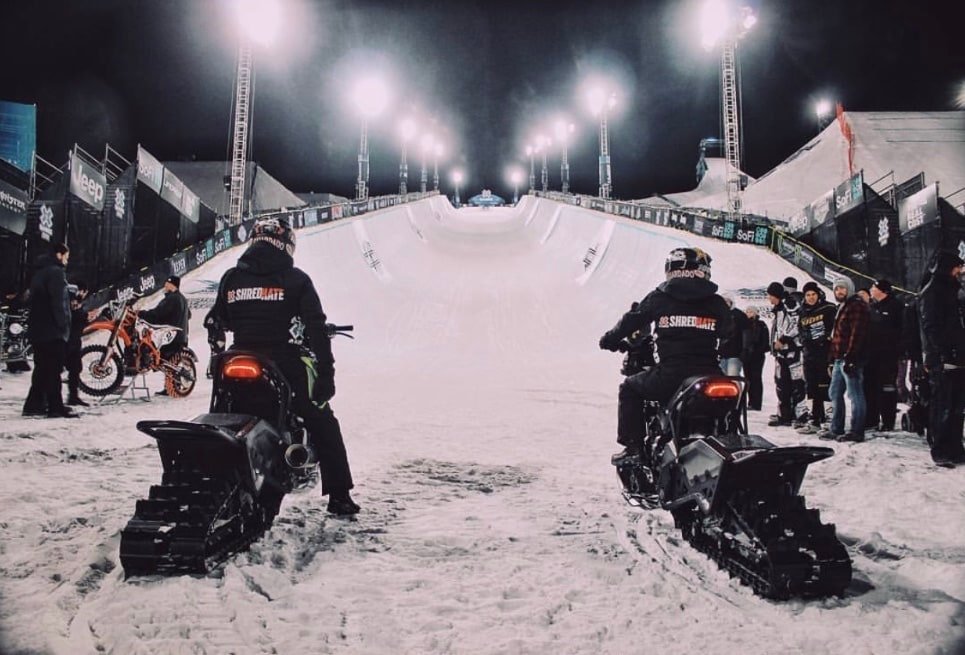 The biggest stage in action sports, X-Games Aspen, returns for the 17th consecutive year to Buttermilk. Over 200 of the world's best winter sports athletes get down for four intense days of competition, each hunting X Games glory. This event is spectator friendly and free while offering the chance to mingle with Olympians and icons of winter sports.
Attend a Bud Light Free Concert Series
The Bud Light Hi-Fi Concert Series are hosted annually in different locations in the area and bring in various popular artists. Learn more about Budweiser Free Concert Series.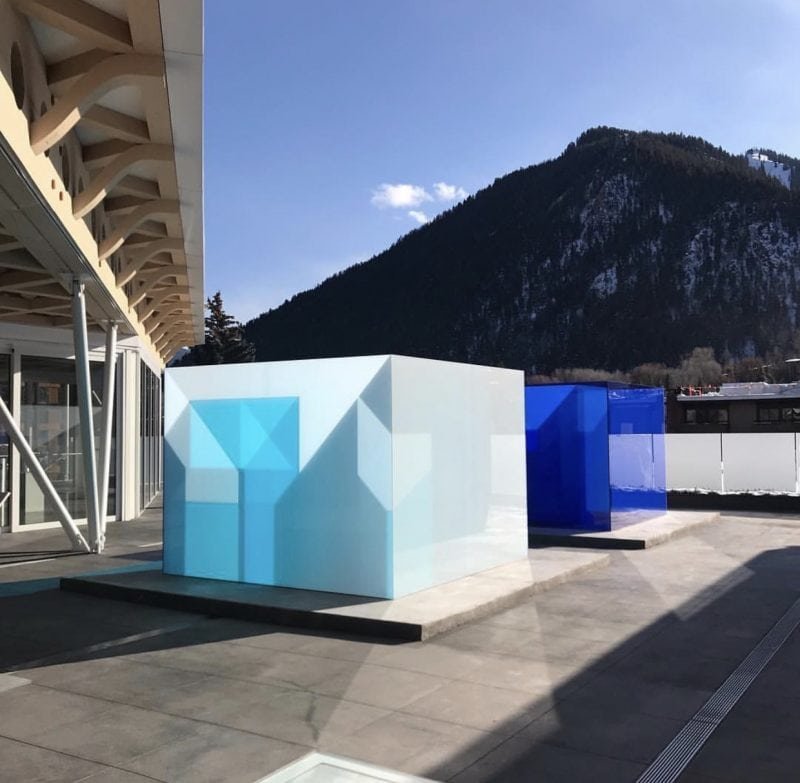 This contemporary art museum always has a number of exhibits showcased from artist from all over the world, always free of admission to the public. The Aspen Art Museum also hosts a variety of free events from guided tours, their new Sunday Cinema program, lectures and more. The building (reform in 2014 by architect, Shigeru Ban) is an impressive sight worth seeing! For an entire list of upcoming events at the museum click here.
Watch a show at Wheeler Opera House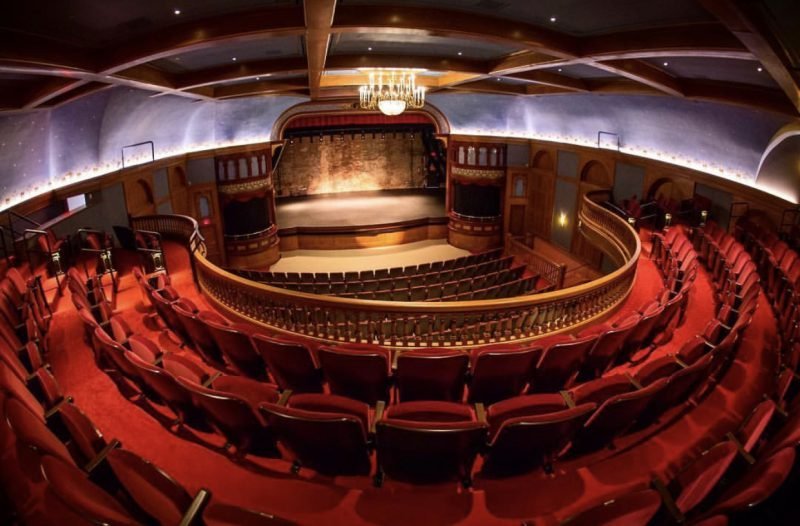 This famous building has been burnt to the ground twice but still carries on holding frequent guests. Find out if anything is playing while you're in town here.
Learn new culinary skills at the Cooking School of Aspen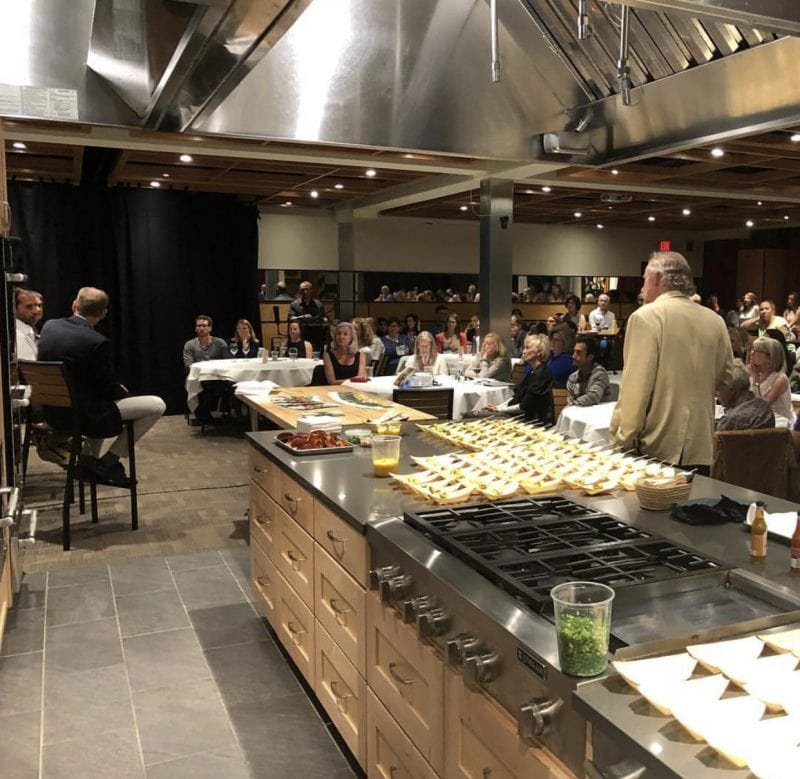 The school runs both group and private hands-on classes on pasta-making, pickling 101 and kids-only classes. Book a class here!
Catch the Silver Queen Gondola from downtown Aspen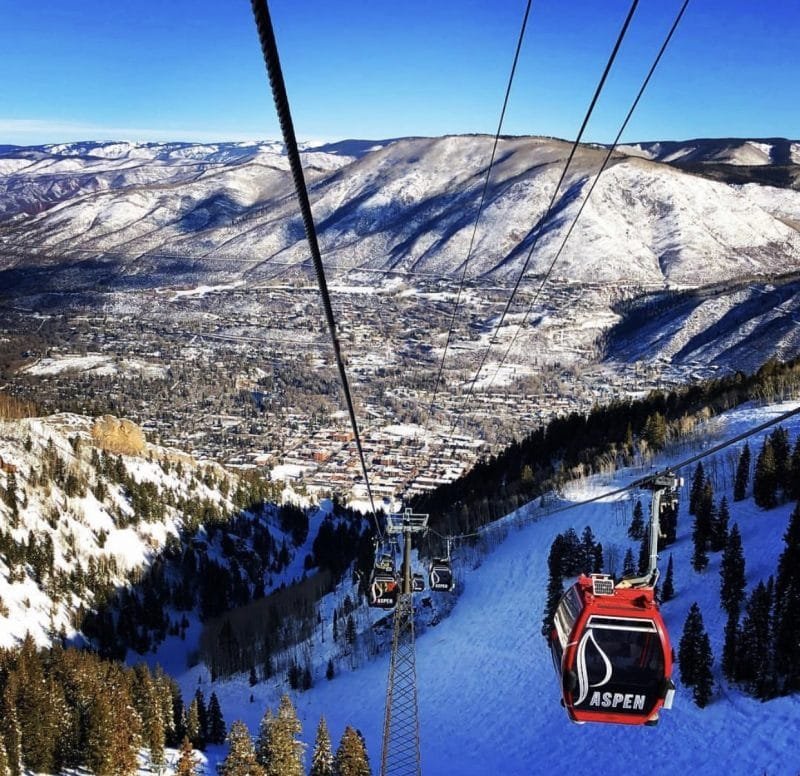 The Silver Queen Gondola travels 2.5 miles from the heart of Aspen to the 11,000-foot-high summit of Aspen Mountain. Once you reach the top, there are plenty of opportunities to hike, dine and even take in some live music.
See the Maroon Bells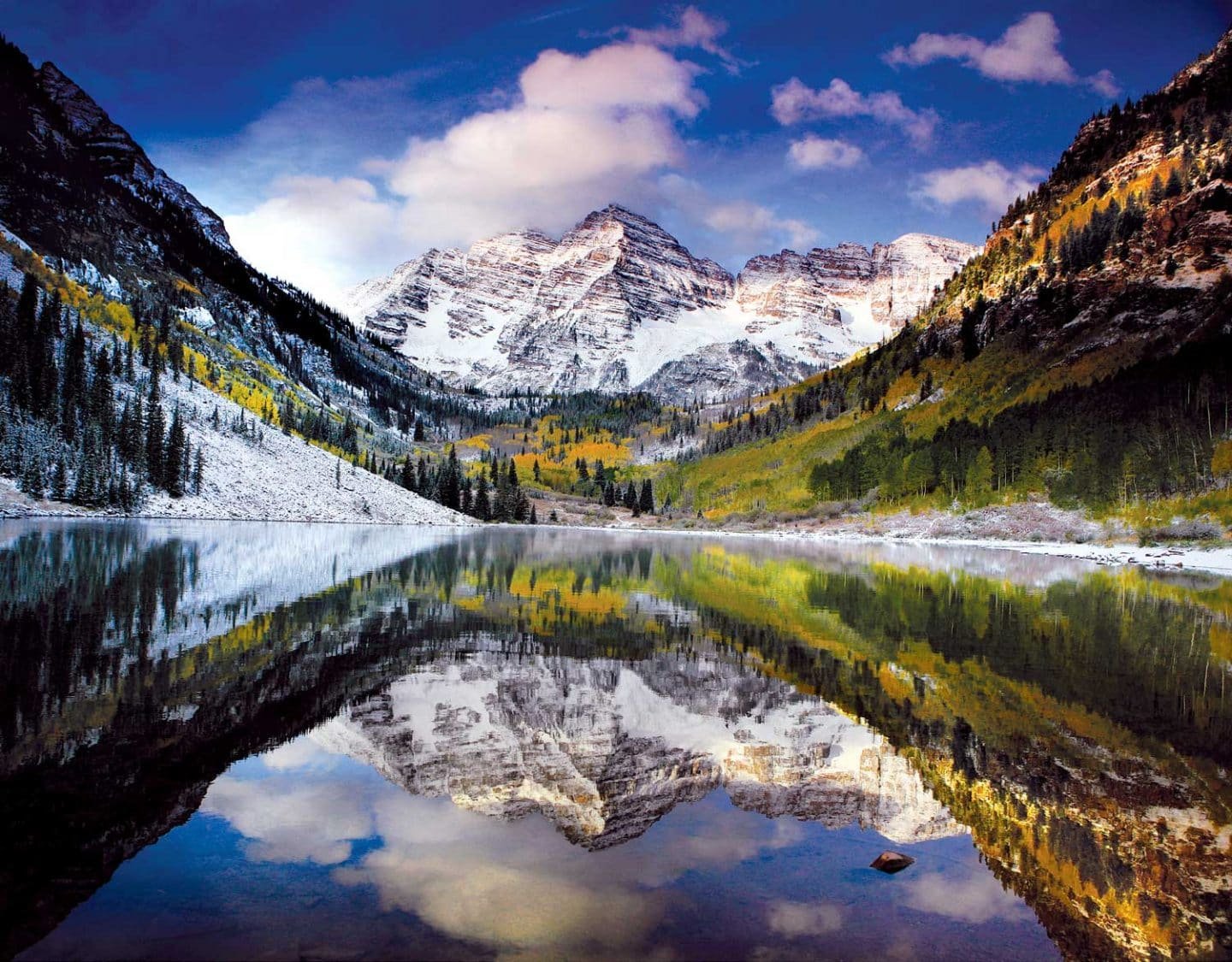 With their majestic image reflected across the still waters of Maroon Lake, the Maroon Bells are the most photographed mountains in the world. They rise at more than 14,000 feet, these twin peaks are a favorite spot for hikers and wildlife-watchers, boasting beautiful vistas and breathtaking scenery.
If you plan on driving to the trails, expect to pay a $10 vehicle fee.
Where to Ski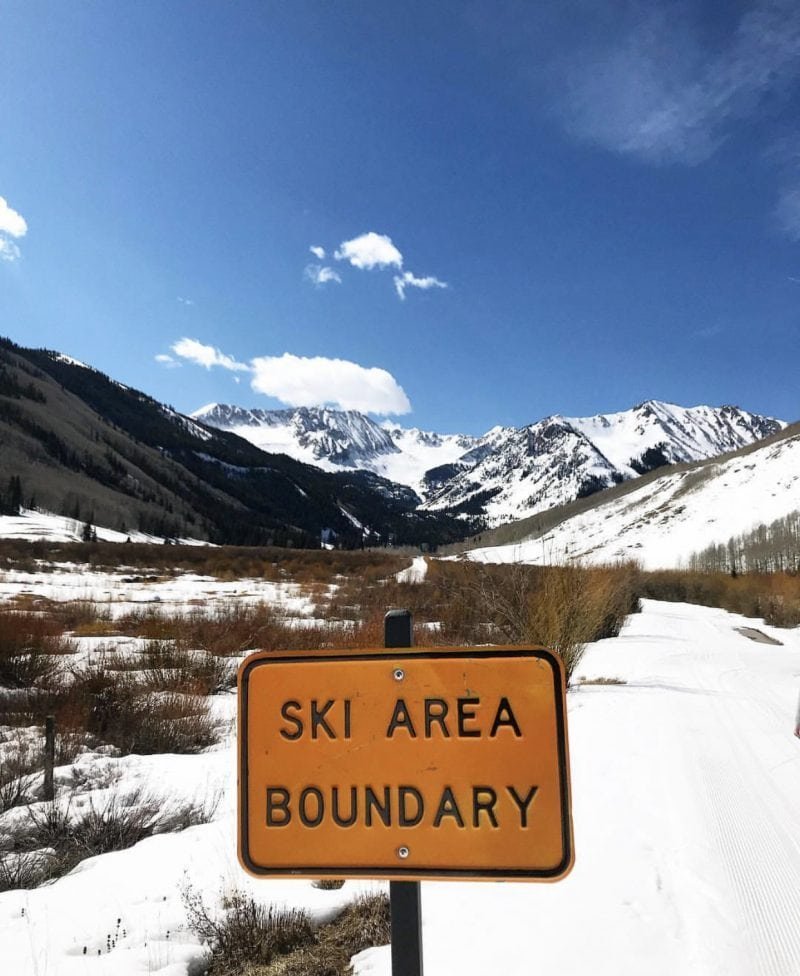 Aspen Mountain
Right in town, Aspen Mountain opened in 1946 with two chairlifts. Today it features 675 skiable acres including 76 blue, black diamond, and double black runs (sorry beginners, there are no green trails), glades and bumps aplenty, and the opportunity to ski the runs that have played host to the World Cup for years. For non-skiers, purchase lift pass up to the peak and take in the panoramic views from the Sundeck.
Buttermilk
Buttermilk is perhaps best known as the host for the Winter X Games and Red Bull Double Pipe event—a must-visit spot for skiers and boarders looking to try their chops at the six-terrain parks and pipes. But, as the name might suggest, the mountain is also a relaxed spot for families and new skiers, with almost three-quarters of the runs being either green or blue, and offers The Hideout, a unique facility for the youngest skiers (starting at just 2 and a half years old) with a magic carpet lift and shallow training slope as well as fun play rooms for between time on skis.
Where to eat:
Breakfast: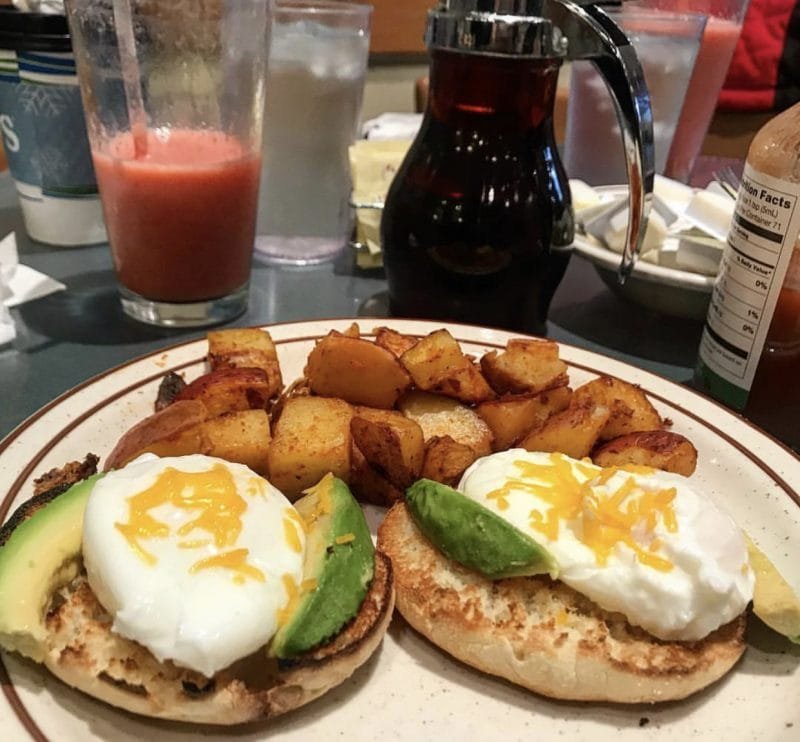 Open since 1971, this all day breakfast hub serves up hearty breakfast meals like steak and eggs, pancakes, French toast and more.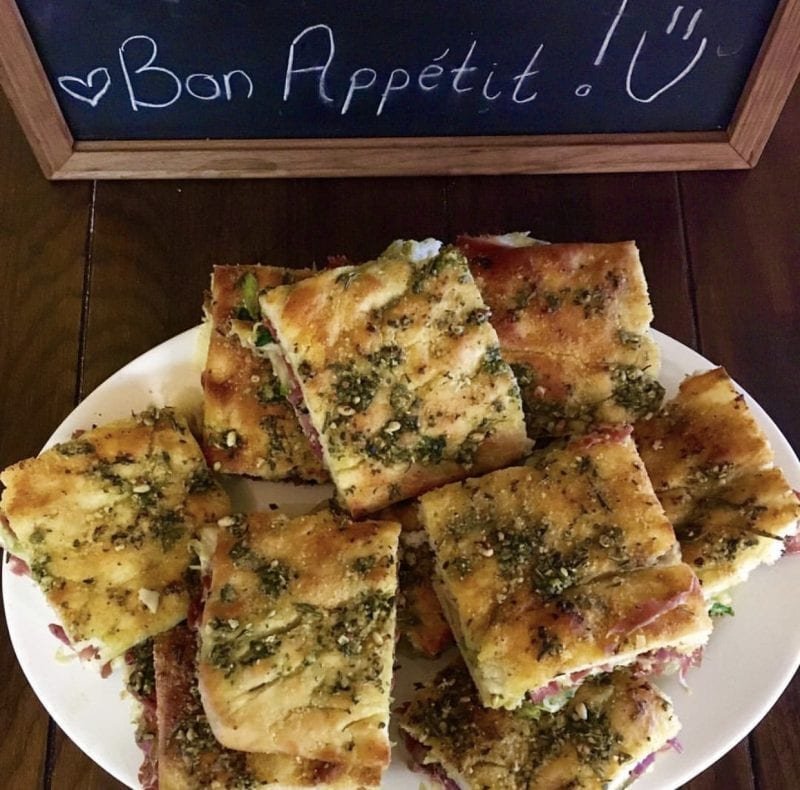 Open since 1988, the family-run restaurant operates as a bakery and deli service the most amazing pastries and sandwiches in Aspen.
Lunch: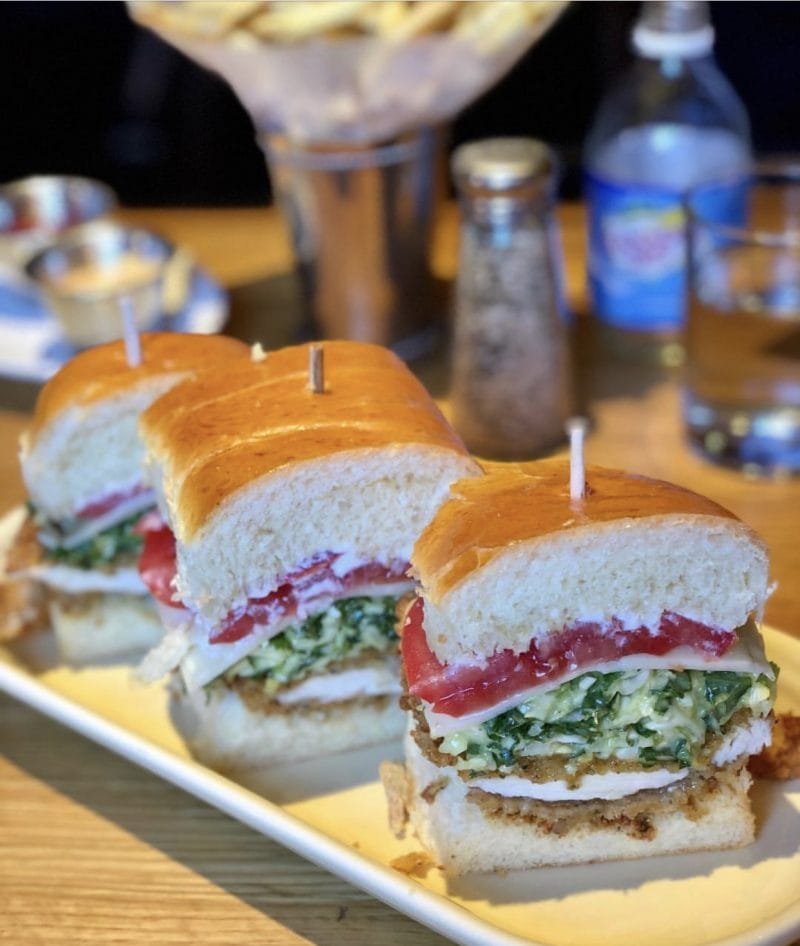 Housed in a former miners cottage, The White House Tavern's relaxed atmosphere is the ideal setting for a hearty sandwich paired with one of the bars many distinctly warning libation.
Dinner: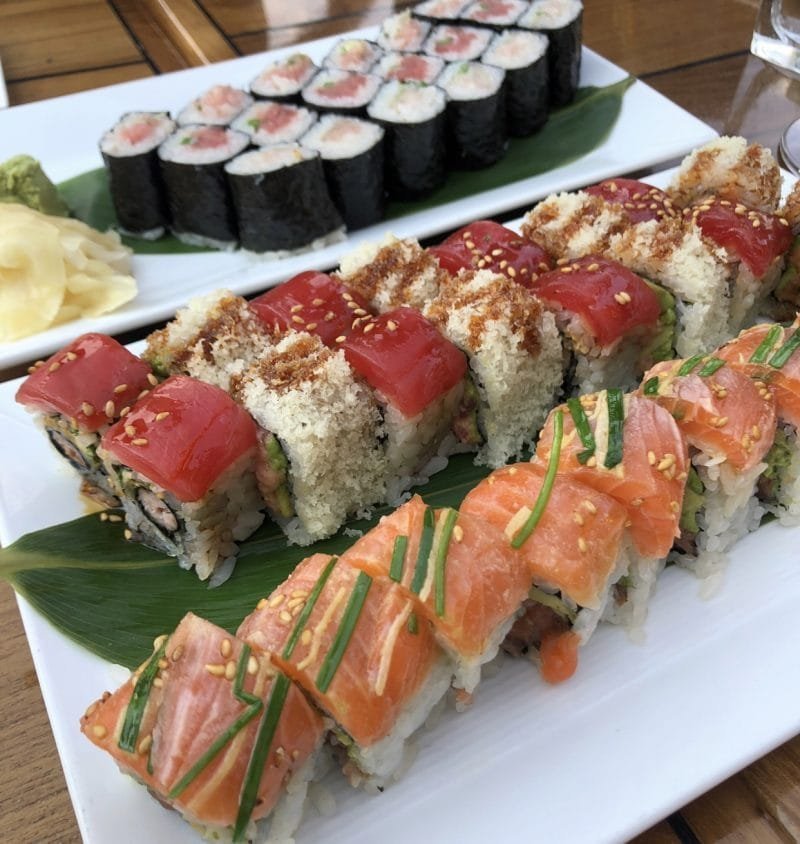 Tucked away in the basement of a Victorian house, Matsuhisa comes from renowned chef Nobu Matsuhisa who serves modern Japanese fare, including uni shooters and king crab tempura. The contemporary interior design elevates the experience.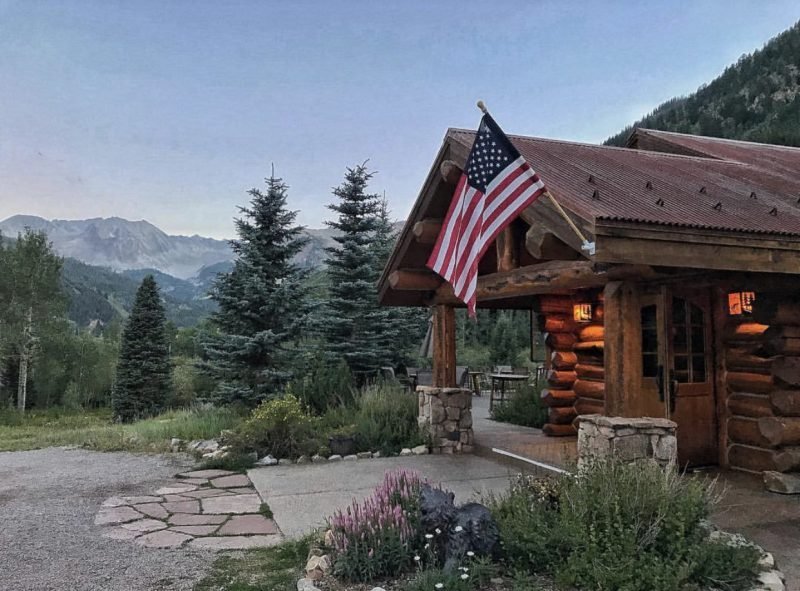 For a one-of-a-kind expensive, take a horse-drawn sleigh under the starts to Pine Creek Cookhouse for dinner. Check out these additional adventure dining options in Aspen!
Pin it for later!