Bansko Ski Resort is the largest in Bulgaria, located in the mountain town of Bansko, and a its busiest during winter. It's just two hours from Bulgaria's capital, Sofia and has become recognised as one of the cheapest places in Europe to ski. Bansko's location and good flight connections mean that you'll get a good mix of Bulgarian, Romanian, Greek, Russian and British visitors.
It's after the snow has gone that Bansko is, for me, worth spending more time in. The town itself is situated at 1,000 metres above sea level, so we love Bansko in summer as you get that cooling mountain effect. It's also a great environment for fresh fruit and vegetables – the Sunday morning market, attended by farmers and home growers alike is seriously worth a visit. Here's why you should make the most of summer in Bulgaria, and head to Bansko Ski Resort after the snow has melted.
If you're not interested in Bankso, check out 5 ski resorts in Bulgaria that might be more to your liking.
Why Visit Bansko Ski Resort in Summer
Location, Location, Location
Bansko is at the edge of the Pirin Mountain National Park. You can also see, and therefore, visit quite easily, the Rhodope and Rila mountains close by. While most folks who visit rent a car, Bansko is well served by buses to and from Sofia and Bulgaria's second city of Plovdiv. There's also a train station and railway which runs via narrow gauge tracks to the highest train stations in the Balkans to the spa town of Velingrad. From there go onto Septembre and change to get to Plovdiv too.

Visit the Old Town & Explore Bansko's History
Bansko's old town squares are delightful to sit in and watch the world go by. Many of the streets here are pedestrianized, so it's easy to wander through at leisure. You'll find several museums and a local artist's gallery with regular showings.
Staying & Socialising in Bansko
There's a big supply of accommodation in Bansko, from the 5 star Kempinski Hotel to small studio apartments near the slopes and in the old town. You'll find fast internet in most places and if it's not fast enough there's a quick growing co-working space too. From spring onwards the cafes of the old town open their terraces and pavements for the coffee culture experience in the Bansko sun.
If you're here for a week or more, then there are weekly Bulgarian lessons. It's not the easiest of languages or alphabets to learn to they all take places in a local hostelry with a glass or two of wine to ease the learning in an informal environment and let you meet a few folks along the way.
Traditional mehanas (restaurants) abound in the old town, where you can taste some great Bulgarian food – freshly grown ingredients and traditional Bansko dishes alongside international favourites. Perhaps take a hike up the mountain or the gondola on summer running times and head to one of the mountain restaurants and to enjoy freshly caught fish served with locally grown tomatoes and potatoes.
READ NEXT: An Ode To Georgian Food: Exploring Tbilisi, Georgia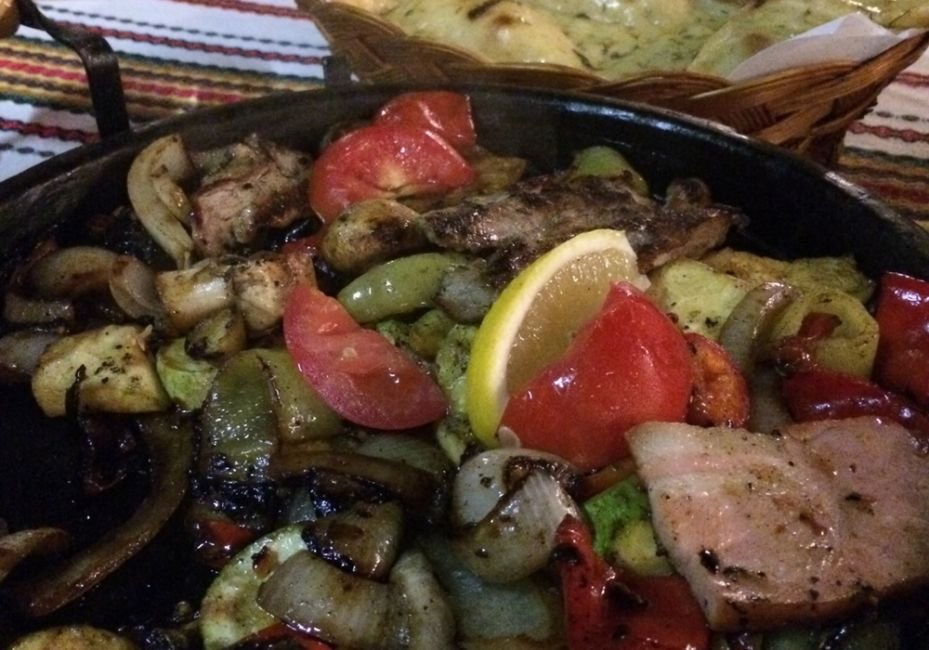 Outdoor Activities in Bansko Ski Resort
There are endless mountain hiking trails in Bansko – take a short day hike or head to some of the famed peaks in the Pirin Mountains. There's a hut system in the National Park that enables multi-day adventures with experienced local guides.
Alongside the trails close to town you'll find picnic tables and BBQ's – its easy to walk, or drive to these spots and enjoy an early evening picnic or barbeque in the woods.
There are outdoor spa pools close by and many of the hotels in town open their pools for a small fee – so swimming and relaxing with a fantastic view of the mountains is a great way to get a little exercise and relax at the same time.
If you're more of a biker, then there are multiple mountain biking events, including weekly Sunday rides and national events and races. Horse riding stables in the area allow you to explore further afield and you can also take an overland safari in old Russian jeeps or dune buggies.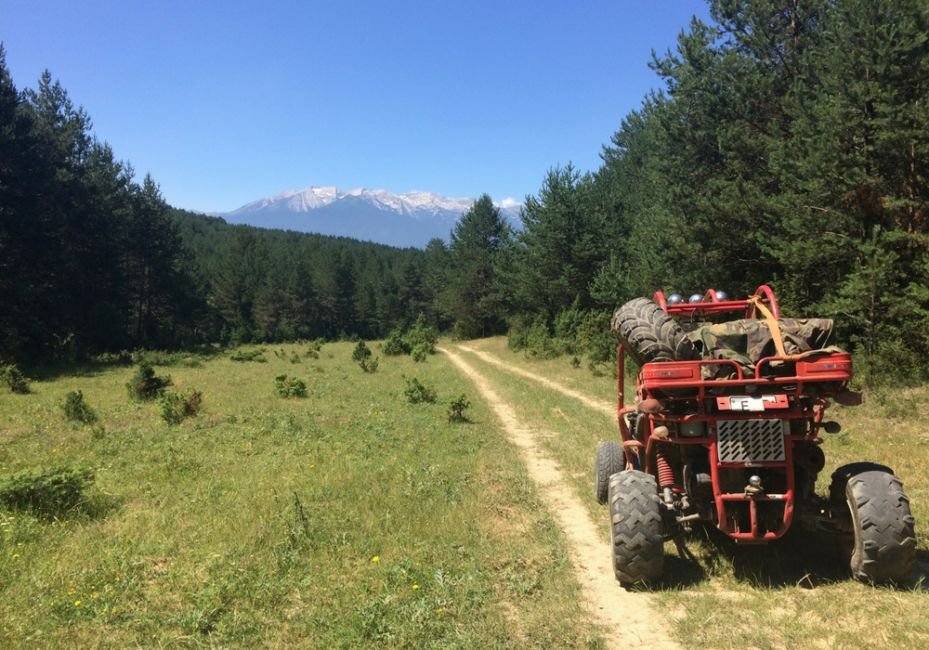 Fish farms, wine tasting and free festivals
Bansko's altitude means that you'll get hot sunny days and cooler nights. The festival season starts in June – there's an internationally renowned Jazz festival, to Opera, Bohemia and Bansko Beat festivals. These festivals are all free and held in the old town square. They're friendly family affairs, well attended by tourists and locals alike. Even more reason to visit here during summer in Bulgaria – to escape the extreme heat of Sofia!
You'll find famous internationally renowned musicians at all of these, Joss Stone headlined here a couple of years ago and then joined locals for a drink in a nightspot afterwards! Local providers bring food and drinks and the whole town turns out for the occasion. If you want to take your Bulgarian wine tasting a step further than the fabulous Pirin 25 wine bar (which we highly recommend), then head to Melnik to explore the wineries of the area.
Exploring Around Bansko Ski Resort
For those with a car, there are plenty of opportunities to explore the local area. A drive to the Vihren mountain hut perhaps? Or the Belitsa Dancing Bear Sanctuary, where you can hear the stories of the 25 ex-dancing bears now living in retirement in the Rila foothills. The adventurous can head out rock climbing or exploring ruins in the forest, perhaps find the secret hot spring spas hidden there. There's more luxury available in the luxury hotel spas in town, at a mere 30 euros for a day pass.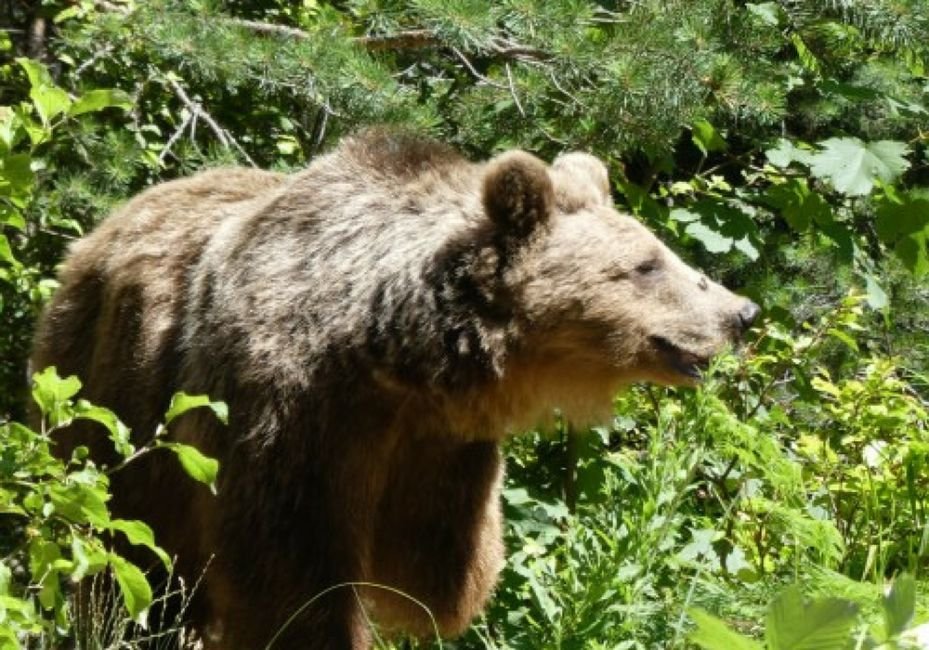 Enjoy Great Bulgarian Food in the Mountains
For me, there is no better place in the world for fresh tomatoes. They taste, and I swear this is true, like sunshine. As a key ingredient in the traditional Bulgarian Shopska salad along with cucumber, onion and cheese they're present in many dishes that you'll find locally. Do check out the fantastic roasted red pepper lutenitsa dip, which of course you need to eat with freshly baked Bulgarian parlenka bread. If that's not enough, the hot stone cooked saches, clay pot dishes and massive pork knuckles will have you sated for a long time. Wine is produced locally, and there are also renowned vineyards throughout the country.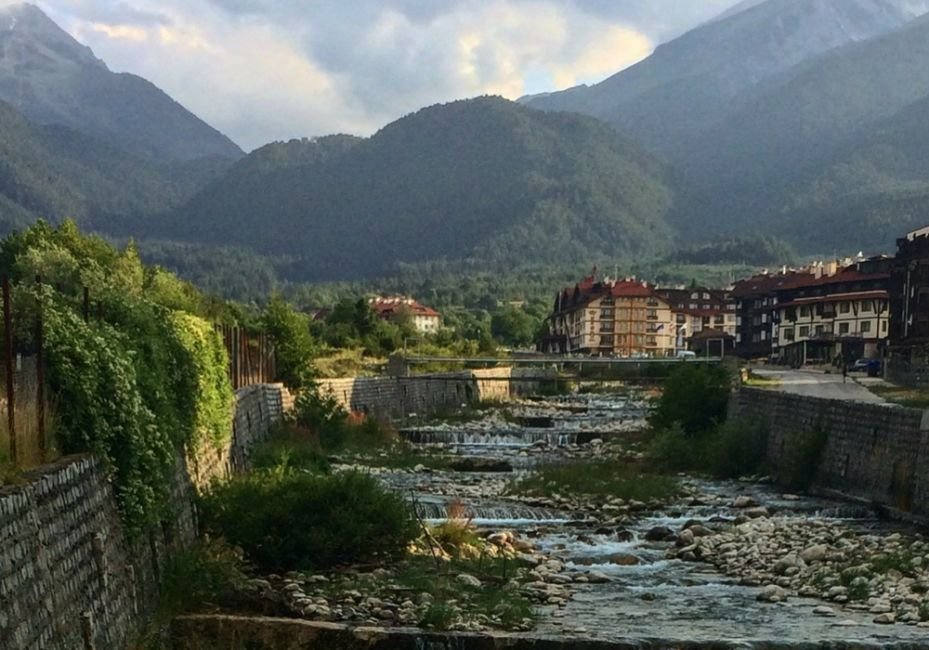 Bansko Ski Resort, after the snow goes, is, for me, a glorious place to visit and spend time. Locals will pass the time of day with you and sell you their produce. The location is simply stunning – easy or difficult walking is on your doorstep and the fresh good food is cheap and plentiful. Then, of course, when you want the bright lights you can always journey off to Sofia or Plovdiv for a day or two.
Author Bio
Sarah Carter & Nigel Dockerty are Gen X Travelers with a Y Attitude, they write about their travels at https://asocialnomad.com. They like to travel slow, eat and drink local. You'll find them in museums, on wine tours, hiking trails and exploring temples. Or, you can catch up with them on Instagram, Facebook and Twitter.