Jl. Pantai Batu Bolong is one of the most famous streets in Canggu, Bali. If you're a visitor, you've probably heard about Batu Bolong in countless blogs and vlogs.
Batu Bolong means 'pierced rock' in Bahasa Indonesia. In fact, there is a street named Batu Bolong in Canggu, Bali and a reef named Batu Bolong, located in the north of Komodo Island.
Although the history of Batu Bolong in Canggu goes back to the late 1700s, it only started to emerge in the 2000s as the go-to spot for hot, exclusive fashions in Bali. One of the main attractions is the Batu Bolong Beach, a popular surf spot in Bali.
---
Planning a trip to Bali? Read this first…
---
Where is Batu Bolong
Batu Bolong is the name of a street that starts from Jl. Raya Canggu all the way to Batu Bolong Beach.
Things to do in Batu Bolong in Canggu
Stay at Hotel Tugu
Located on Batu Bolong road, Hotel Tugu is one of Canggu's oldest hotels. Each room is individually created by the owner, displaying his immaculate attention to detail reconstructed to provide a perfect marriage of color, texture, and atmosphere.
Not to be missed is the traditional Balinese dancing and music hosted at the host every Thursday at 7:30 pm.
Visit Batu Bolong Temple
Pura Batu Bolong, This unique temple can be found on the beach Segara Batu Bolong, in the traditional village of Canggu.
Pura Batu Bolong was established as a place of worship of the Ida Batara Segara and is one of the Jagat Temple of Heaven in Bali. Hindu community in Bali always comes to this temple every day to perform prayers invoke blessings of Ida Batara Segara be given salvation and harmony.
Splash at Taman Segara Madu Water Park
This waterpark is one of the best things to do in Canggu, with rides & slides, this water park features an Olympic-length swimming pool.
Karaoke at Ore Studio Canggu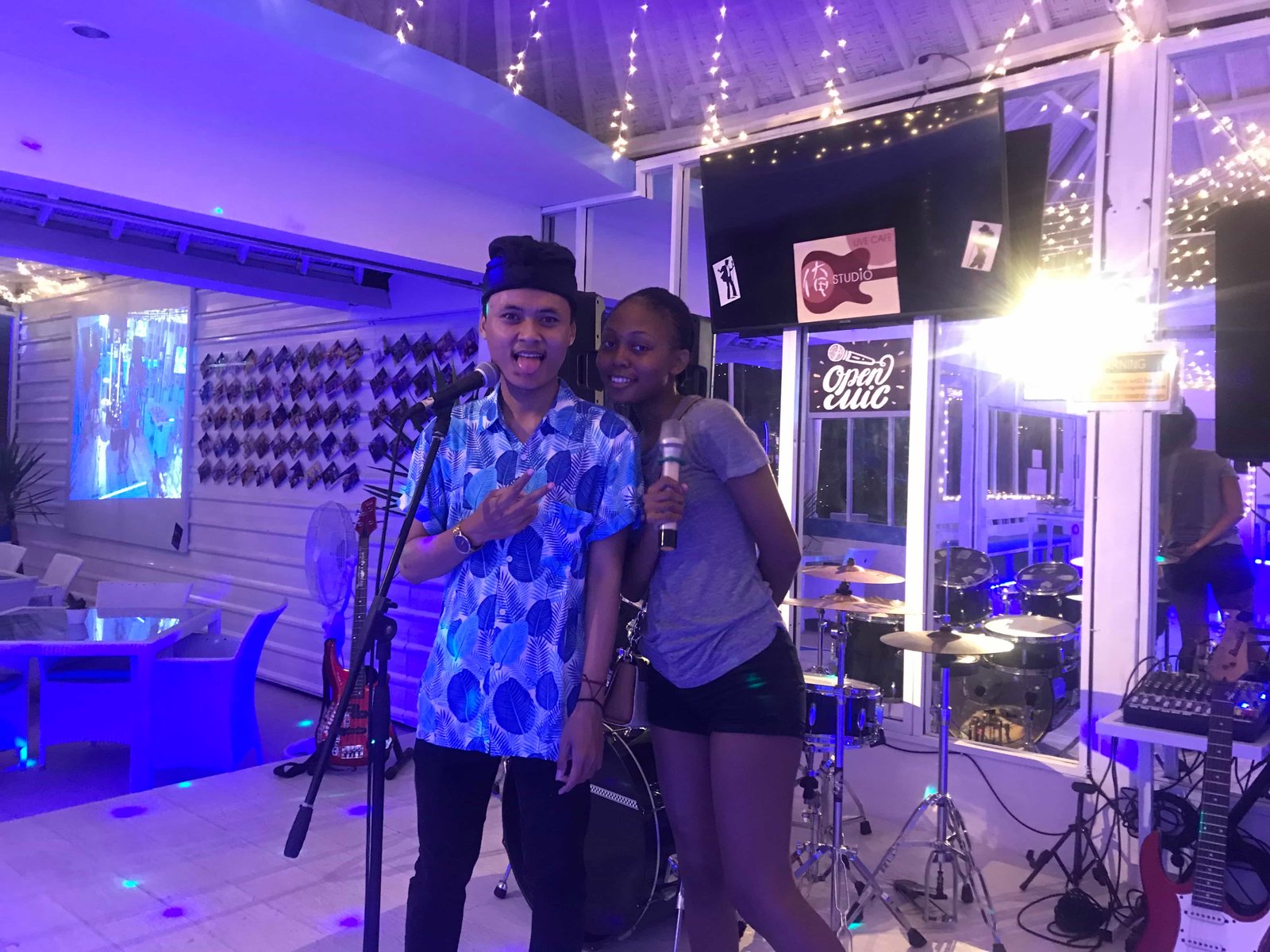 Pizza at Luigi's Hot Pizza
Luigi's opened in 2017 and had quickly become one of the most popular places to go for pizza, cocktails, and music every day from 5 pm till late. Not only is it a popular Pizzeria but in the evenings it turns into a local hotspot with great music and dancing.
The most popular day to visit is on Tuesday.
Luigi's custom-made pizza oven was brought in from Naples, which ensures quality Neapolitan style pizzas are the heart and soul of the kitchen.
Drinks at Old Mans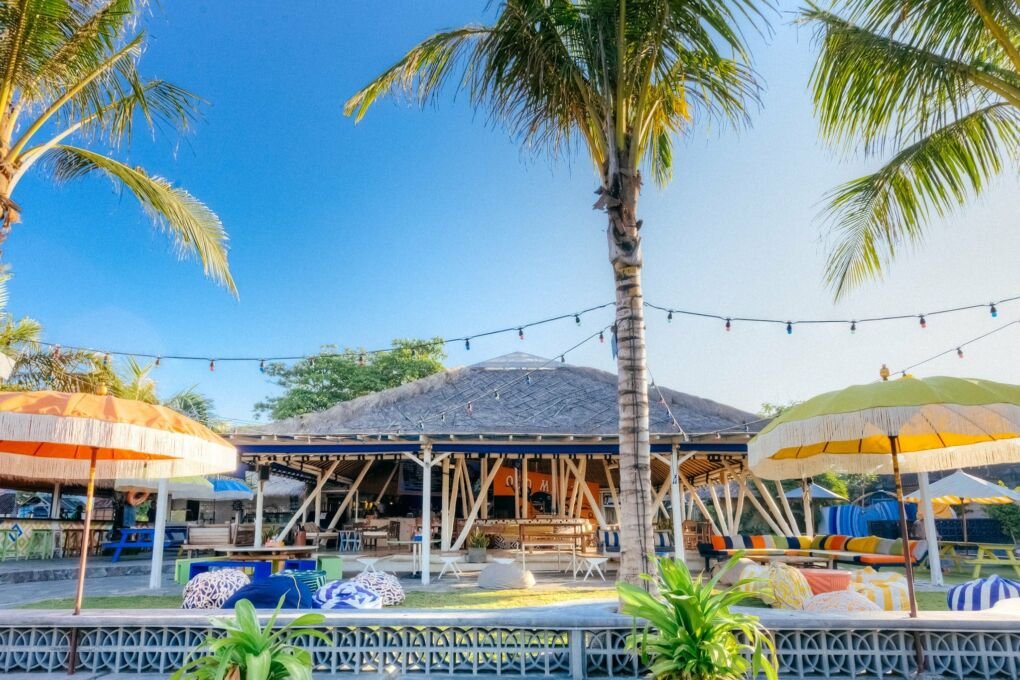 Old Man's is a beachfront beer garden and classic Canggu hangout spot. It's mostly frequented by tourists and it's popular for its surf club-style menu and stunning ocean views. In the evenings there are live DJs and it turns into a party scene.
On the last Saturday of the Month, they host a market where you will find stalls with artistic designs, vintage clothing, and fresh produce along with snacks and homemade desserts.
Go for a facial at GoldDust Canggu
Gold Dust Canggu is a spa that specializes in luxury beauty treatments. The spa offers different treatments, including hyaluronic collagen, aromatherapy, and anti-aging facials.
Their signature face treatment, the 24K GOLD facial aims to deep cleanse your pores, tighten and smooth your skin, as well as stimulate circulation to slow down collagen depletion and thus reduce to impacts of sun damage.
Shop at Love Anchor Market
Love Anchor on Batu Bolong Street is a popular Bazaar in Canggu. It's open 7 days a week and has over 100 vendors selling crafts, clothes, and interesting souvenirs.
Get pampered at Spring Spa
Spring Spa is a luxury spa known for taking a modern approach with elegant and exclusive spa environments. Their comprehensive menu includes facials, therapeutic massages, manicures, and pedicures, incorporating state-of-the-art technology in their treatments.
To be honest, I personally thought it was pricey and the facial wasn't worth what I spent. The spa is beautiful and it's not surprising how popular it is on Instagram.
Learn to Surf at Batu Bolong Beach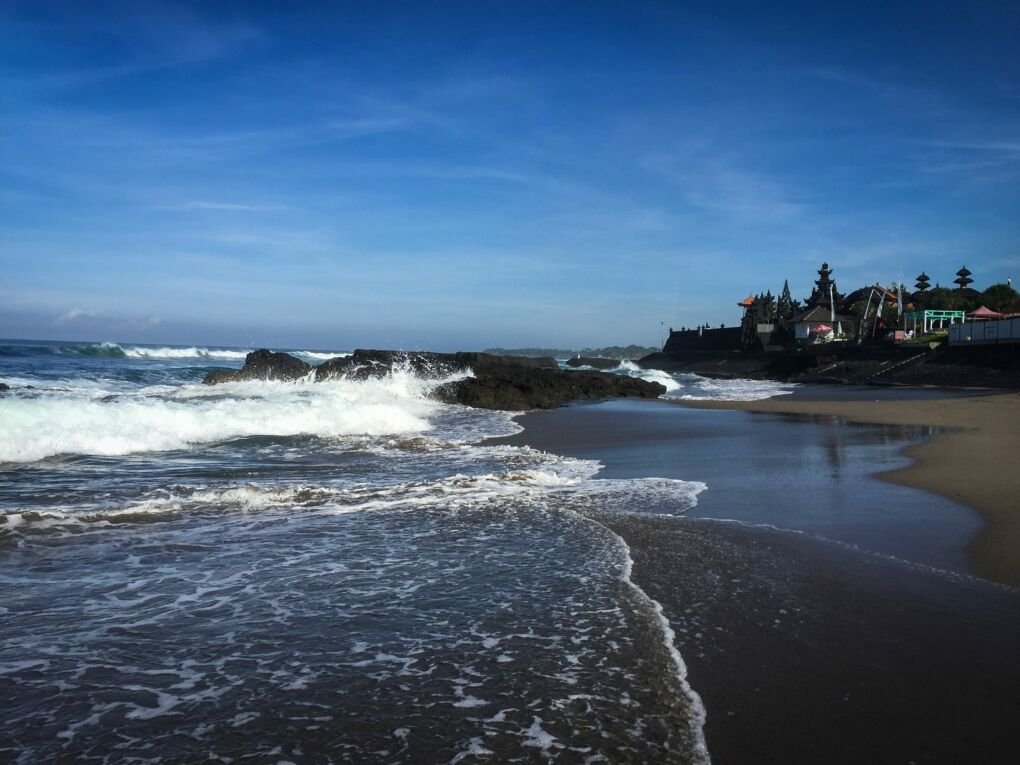 Batu Bolong is one of the three beaches in Canggu. It's a wide 1.5km stretch of black sand with glittery minerals. Some beaches in Bali have black sand because of their location. Black sand beaches in Bali come from eroded volcanic material such as lava, basalt rocks, and other dark-colored rocks and minerals, and are typically found on beaches near volcanic activity.
You can walk from Batu Bolong Beach all the way to the beach in Kuta or in the opposite direction all the way to Tanah Lot. The beach is always packed with tourists especially in the evening as there are many beach bars in the location.
Have a pint at Black Sand Brewery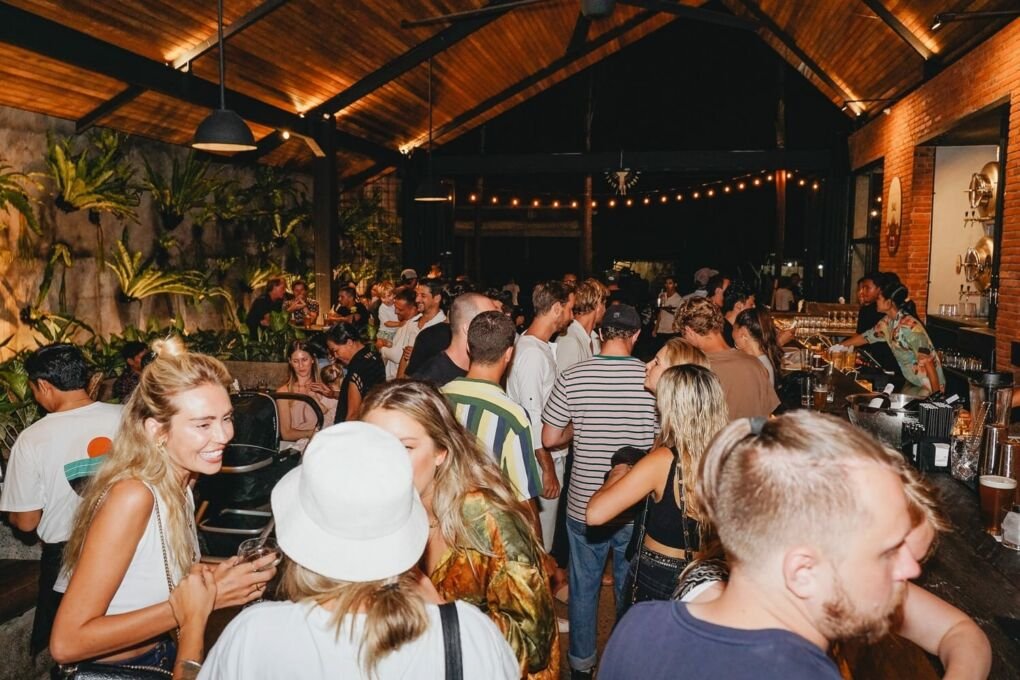 Black Sand Brewery on Batu Bolong is one of the best places to go in Canggu for drinks and great music in the evenings.
---
More Southeast Asia Travel Guides
Best cities to live in Asia
---
Travel Insurance for Bali
Use travel insurance while visiting Indonesia so you are covered for theft and medical expenses. There are a lot of adventurous activities to do in Bali, and it's best to have peace of mind while driving, hiking and trying some of the best food in the world.
Find out why I recommend World Nomads, check out my World Nomads Insurance review.
Disclaimer: This article contains affiliate links. This means that if you make a booking after clicking on a link, I may receive a small commission at no extra cost to you!