There's no shortage of highly-rated hostels in Lisbon, one of my favourite cities in Europe…and maybe the world! This up-and-coming European city is a backpacker's paradise, with endless fun things to do, see and eat and of course lots of cool (and cheap!) places to stay. Whether you're in Lisbon for the weekend, or a couple of weeks, here's my pick of the best hostels in Lisbon, where making friends and having fun is guaranteed.
Looking for something a little classier than a hostel on your Portugal travels? Check out these Douro wine hotels.
10 Best Hostels In Lisbon
Lisbon Destination Hostel
This newly-opened hostel is located in the Rossio Railway Station. You can't get much more convenient than that! If you're planning on checking out Lisbon's city square and its surrounding streets, or taking a side trip to Sintra, this is the perfect hostel for you. Large windows and ornate architecture may make this seem like a hostel for adults only, but the Lisbon Destination Hostel caters to travellers of all ages. Free breakfast, free wifi, and a midnight noise "curfew" make this hostel a great place for recharging your batteries.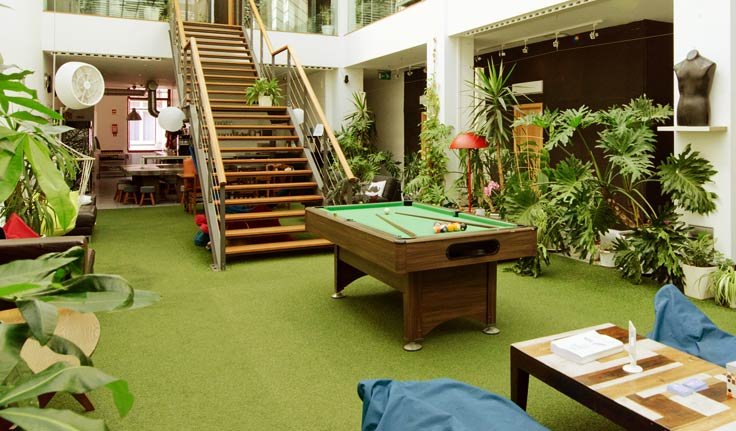 Lisboa Central Hostel
If you miss mom's home-cooked meals, book a stay at the Lisboa Central Hostel. With free breakfast, free soup, and free Milkshake Mondays, you'll be so well-fed you may not want to leave! But if you do venture out, you'll find yourself right in the center of the city, near all of Lisbon's major hot spots. The hostel is owned by a Portuguese family who can give you all the insider information on what there is to see and do during your stay. And if the weather takes a turn for the worse or you just want to chill in the common room for the day, you'll find a PlayStation with a selection of games and a DVD player where you can watch the latest movies.
Lost Inn Lisbon
Get it? Lost In(N) Lisbon. So clever! You won't get lost in Lisbon if you stay at this centrally-located hostel, though. In the historical Chiado district, the Lost Inn Lisbon is near some of the best bars and restaurants in town and is only a five-minute walk from the nearest Metro station. The reception desk is open 24 hours a day and rents cars, scooters, and bicycles to guests of the hostel. Comfortable mattresses, secure room access, and free breakfast are only some of the amenities that previous guests have raved about on social media.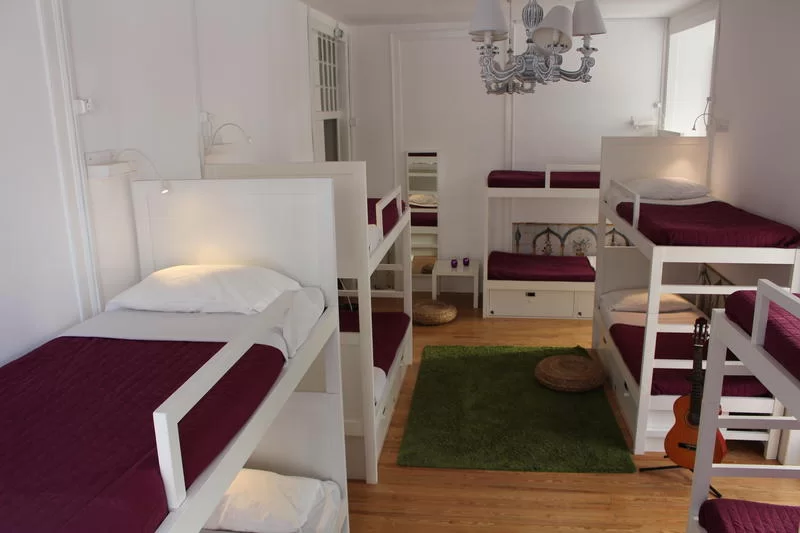 Royal Prince Hostel
The Royal Prince Hostel is a small family-friendly hostel in a quiet area of Lisbon. Though its website leaves a little to be desired, The Royal Prince gets glowing reviews and a "Superb" rating on HostelWorld. Free wifi, breakfast, and bed linens are included in the price and bicycles are available for guests to use while exploring the city's many attractions.
Yes! Lisbon Hostel
Yes! is more of a party hostel and welcomes the younger crowd with free shots, free pub crawls, and free breakfast. If you're road tripping across Portugal, you can check out their location in Porto as well. Yes! has thought of everything. If you're missing your PlayStation, need a place to wash your clothes, or want to find a new book for the next leg of your journey, you'll find that and more at Yes! Lisbon Hostel.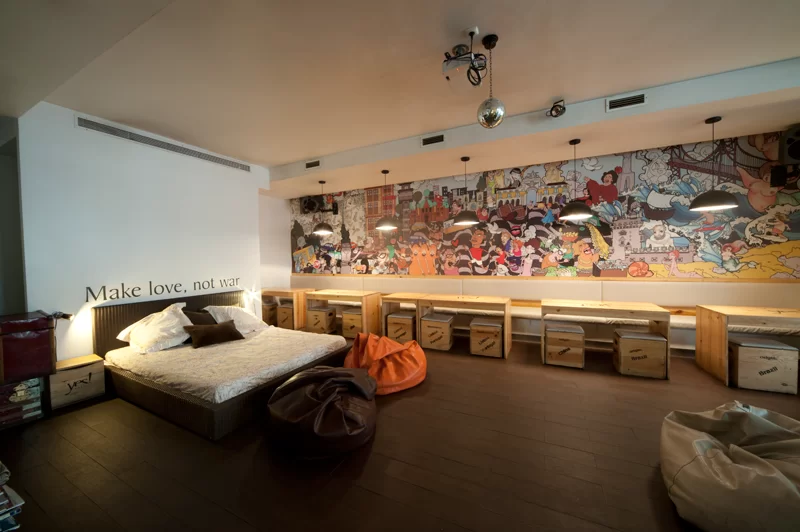 We Love F. Tourists
We Love F. Tourists lets you decide for yourself what the "F" means. Whether it's "friendly," "fun loving," or "foreign," this hostel has something for everyone. Within easy walking distance to shopping, museums, and nightlife, the We Love F. Tourists hostel has a 4.5 rating on TripAdvisor. Amenities offered are a mix of the old and the new, with everything from a record player to iPads available for use by the hostel's guests. The decor is "Arabian Nights meets IKEA" and the views from some of the rooms include a glimpse of the iconic São Jorge Castle.
Travellers House
Another superbly-rated Lisbon hostel, the Travellers House is located in the historical district, but that doesn't stop it from being one of the most modern hostels in the city. The friendly, multilingual staff organizes regular in-house activities and tours of Lisbon and its surroundings. Learn to dance the Fado, rent one of the hostel's Segways (they have Segways!), or relax in the music lounge and get to know travellers from around the world at this unique hostel.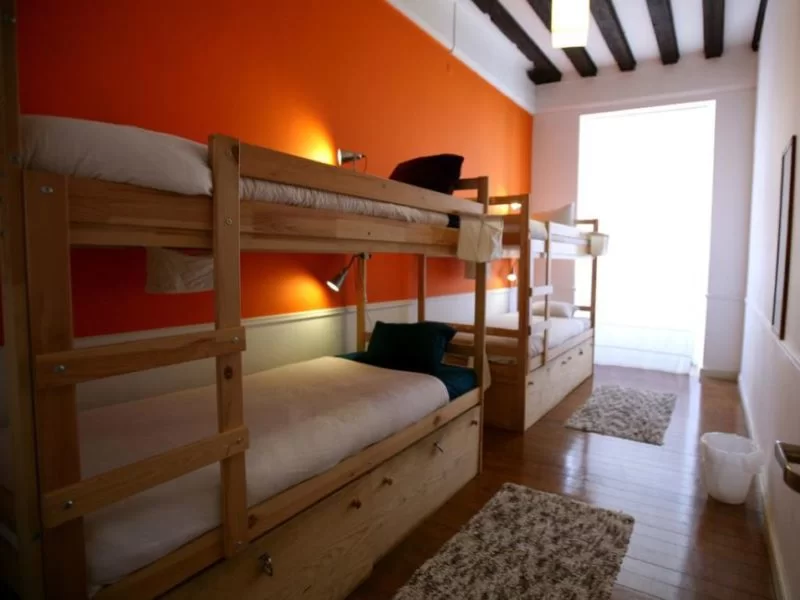 Goodmorning Lisbon
Tell me you didn't read that in Robin Williams's voice. Cooking classes, sangria nights, pub crawls, and bike tours make this one of the most popular hostels in Lisbon. Catering to the young and adventurous, Goodmorning Lisbon is set up for groups and individual travellers with double rooms and dorm rooms. Whichever you choose, you will have access to the kitchen, common areas, and activities.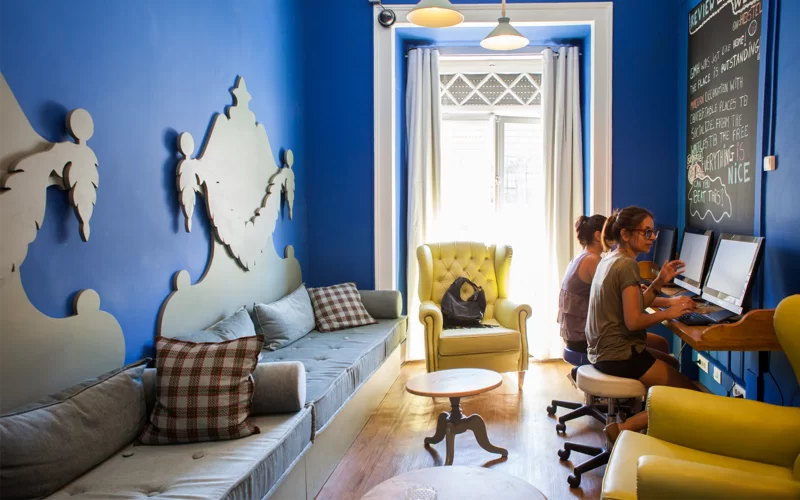 Gota Agua Surf Camp
Only a ten minute walk from São João Beach, the Gota Agua Surf Camp only has room for 28 guests, so it's definitely on the smaller side, but you won't find more unique accommodations anywhere else in the city. The four owners are certified surfing instructors and they'll make sure you have a great experience during your stay.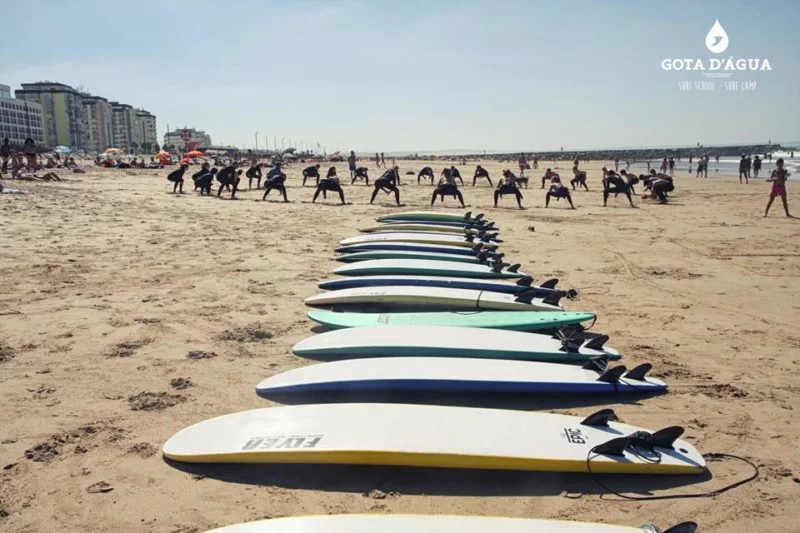 If you're looking for a truly unique experience that doesn't involve surfing, check out The Dorm. Part of the historical industrial complex known as LX Factory/Lisbon, The Dorm is billed as "a cultural space within four walls." This über-artsy hostel is air-conditioned and features free wifi and breakfast. If you want to venture outside the complex, the hostel offers outdoor excursions, but if you want to hang around, there's plenty to do right there at LX Factory/Lisbon. Want to get a tattoo? Done. Relax with reiki? They've got you covered. Want to sip coffee and have a really great meal? Visit their onsite restaurant, A Praça.