Lithuania, situated in northeastern Europe, is the largest of the three Baltic nations, including the naturally beautiful Estonia and the equally impressive Latvia. Like its neighbors, Lithuania is known for its breathtaking natural sites, including lakes, national parks, and vast forests.
Lithuania is famous for its love of basketball, its vibrant and tasteful local cuisine, and its unique and impressive history. If you consider relocating to this beautiful place, get ready to enjoy awe-inspiring scenery, wonderful people, and culture without breaking the bank.
With this in mind, Lithuania will interest anyone from expats to students and even bird watchers. So, let's look at the 10 best places to live.
Best Places to Live in Lithuania for…
Expats: Vilnius
English Speakers: Kaunas
Digital Nomads: Šiauliai
Solo Travellers: Trakai
Groups: Palanga
Couples: Samogitia
Top 10 Places to Live in Lithuania
1. Vilnius
Best Place to Live for Expats
Cost of Living: $$
Vilnius, the capital of Lithuania, is the largest city in the country. It offers affordable living and university costs, stunning architecture, and even free health care for residents and citizens. This picturesque city provides a rich and inviting cultural experience, vibrant nightlife, and many job opportunities for foreigners looking to relocate.
Tip: Enjoy a breathtaking hot air balloon ride over Vilnius's old town.
Who Would Like to Live There: Expats and English speakers
Pros:
Large English-speaking population
Affordable living and free healthcare
Variety of entertainment opportunities
Cons:
Overtourism
Prices are increasing
Freezing temperatures in the winter
2. Kaunas
Best Place to Live for English Speakers
Cost of Living: $
Being the second-largest city in Lithuania, Kaunas serves as the country's academic, economic, and cultural epicenter. With a large selection of museums, theatres, festivals, and sports events, it holds many entertainment opportunities for anyone from English speakers to expats.
Tip: Visit Kaunas's old town to enjoy medieval-style buildings and capture great photo opportunities.
Who Would Like to Live There: English speakers, expats, and solo travelers
Pros:
Large English-speaking population
Suitable for young socialites and students
Affordable living costs
Cons:
Roads can be frustrating – so public transport is your friend
Less suited for couples
Fewer shopping opportunities
3. Šiauliai
Best Place to Live for Digital Nomads
Cost of Living: $
Šiauliai, located in the northern part of Lithuania, is famous for tourists worldwide. Mostly known for the Hill of Crosses, Šiauliai is home to impressive architecture, historical remains, and well-renowned academic institutions. Šiauliai also has readily available internet access, with some of the fastest speeds in Europe, perfect for any digital nomad.
Tip: Check out the Hill of Crosses for an emotionally impressive display of Šiauliai history.
Who Would Like to Live There: Digital nomads and groups
Pros:
Wi-Fi is readily available almost anywhere
Affordable living costs
Good quality education
Cons:
Hill of Crosses is difficult to reach
Some locals might not be friendly toward foreigners
Few entertainment opportunities
4. Trakai
Best Place to Live for Solo Travellers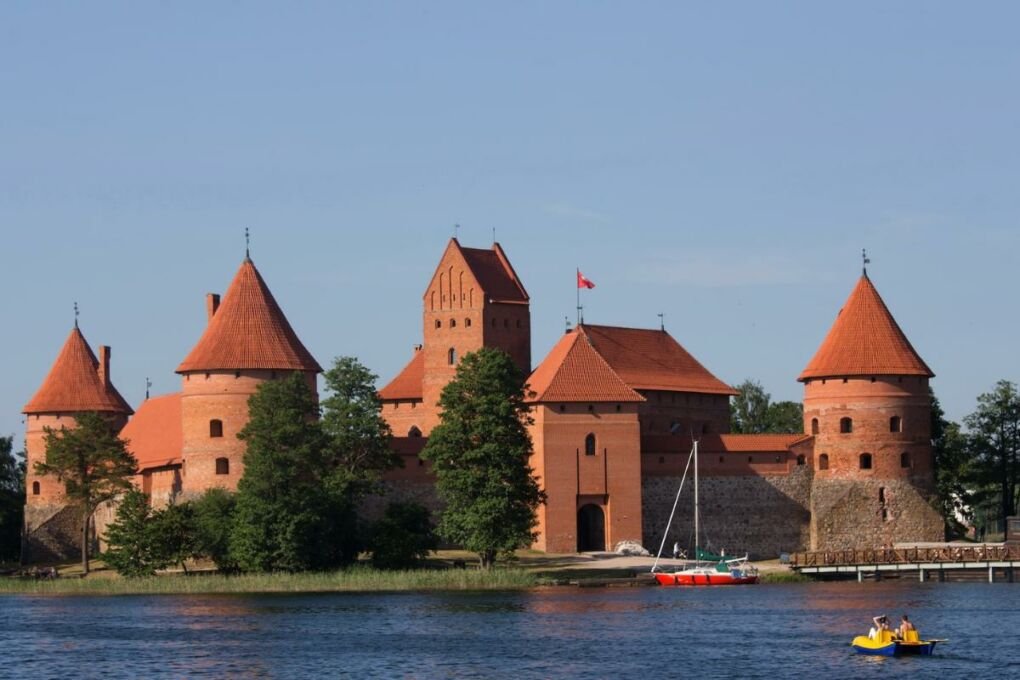 Cost of Living: $$
Trakai, located to the west of the capital city Vilnius, is a beautiful, small town filled with historical architecture, castles, vast lakes, and untouched grassy hills. This tranquil location will provide anyone relocating with an equally relaxing and exciting life and a deep dive into local culture and history. This town is also a popular location for concerts and music festivals so that solo travelers won't feel isolated and alone.
Tip: Visit the famous Red Brick Castle for a glimpse of a fantasy-inspired lifestyle.
Who Would Like to Live There: Solo travelers and history buffs
Pros:
Pristine natural environment
Affordable living
Famous for water-related activities, such as sailing or lake fishing
Cons:
Prone to floods
Poor nightlife – not suitable for young socialites
More difficult to find English speakers
5. Palanga
Best Place to Live for Groups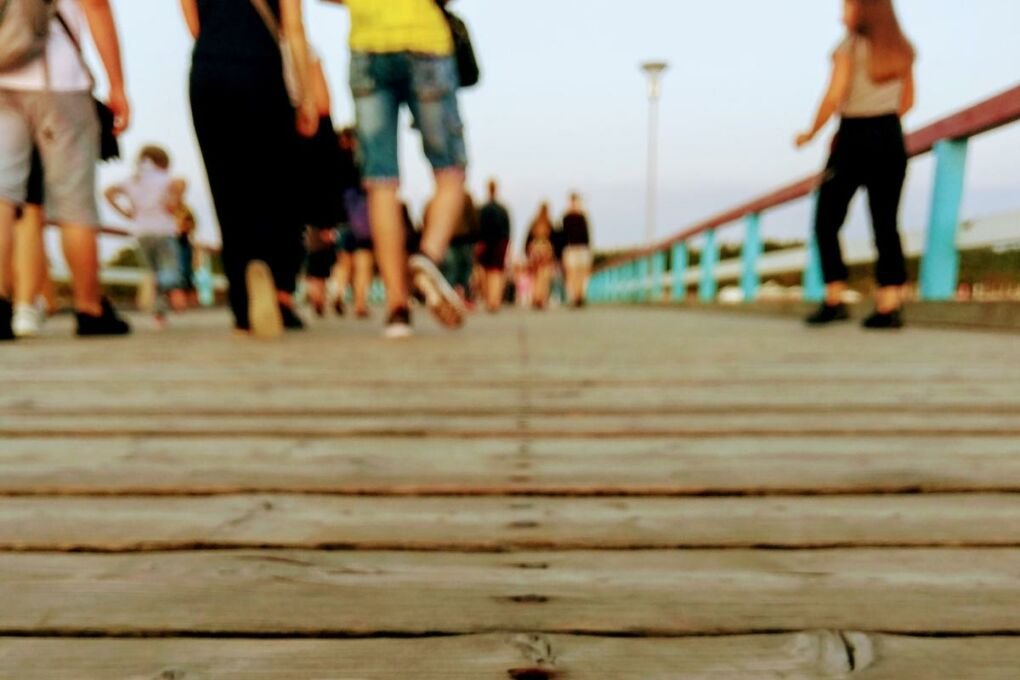 Cost of Living: $$$
Located on the coast of Lithuania in the Samogitia region, Palanga holds some gorgeous scenery, including long sandy beaches, luscious forests, and neo-Rennaisance-style architecture. With its vast array of bars, summer resorts, historical sites, and party opportunities, Palanga is perfect for friend groups. The lively culture and people also offer endless possibilities for groups to socialize and enjoy, no matter your interests. Palanga also offers the quickest access to its neighbor across the sea, Sweden, with only a four-hour flight.
Tip: Check out Jonas Basanavičius Street for lively nighttime activities, food and drinks, and fun for the whole group.
Who Would Like to Live There: Groups and beach lovers
Pros:
Lively culture and social life
Various entertainment opportunities
Beautiful natural scenery
Cons:
Higher cost of living than other areas
Overtourism leads to crowded beaches
Freezing winters
6. Samogitia
Best Place to Live for Couples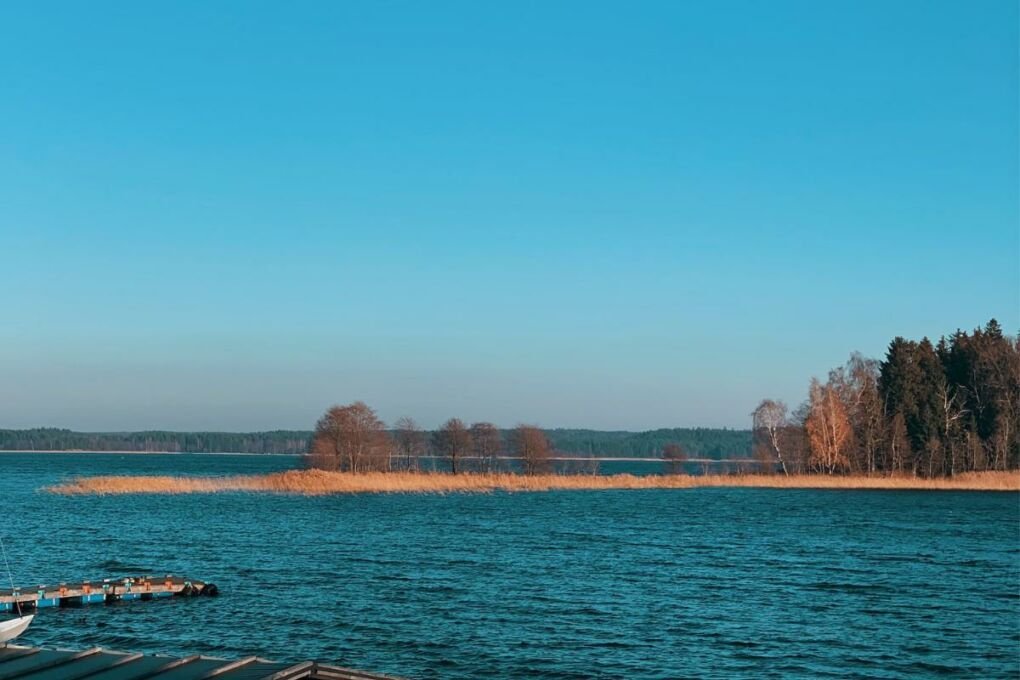 Cost of Living: $$
Located on the western side of Lithuania, the Samogitia region offers beautiful locations and activities for couples worldwide. From popular art exhibits in the capital, Telšiai, to historical museums, Samogitia is undoubtedly an all-encompassing place. An endless supply of tasty cuisines and romantic destinations, like spas and resorts, are sure to impress you and your partner.
Tip: Book yourself and your partner into the Sala Platelial Resort for a unique couples experience like no other.
Who Would Like to Live There: Couples and history buffs
Pros:
Various romantic activities and tours are available
Culturally-rich
Affordable to average living costs
Cons:
More difficult to find English speakers
Local dialect makes it challenging to connect with locals
Over a three-hour journey to the capital, Vilnius
7. Rusné
Best Place to Live for Bird Watchers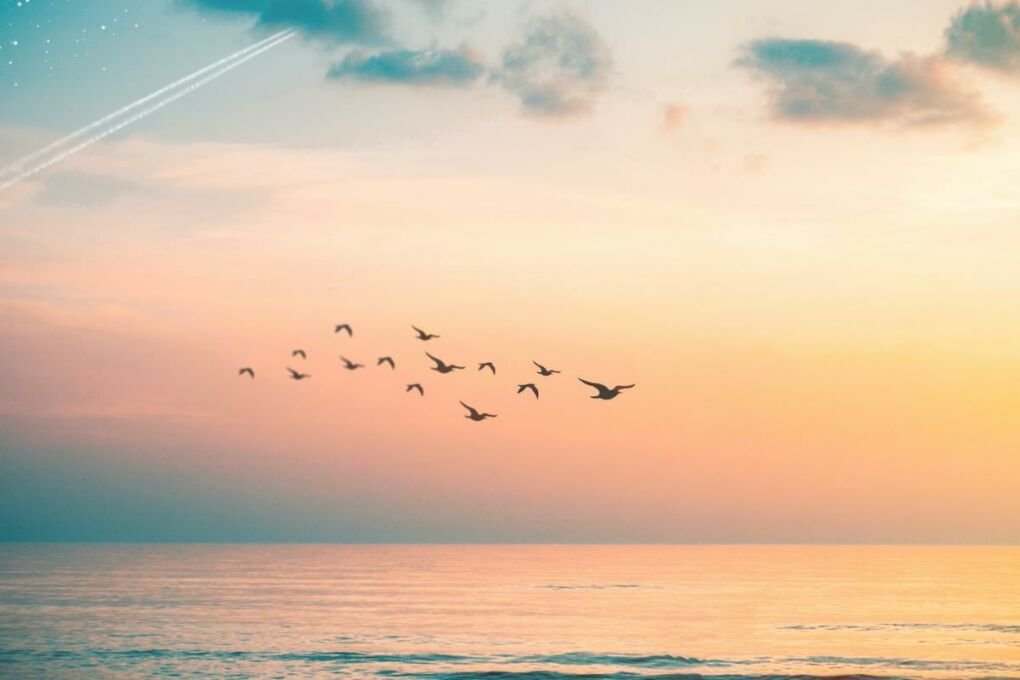 Cost of Living: $
If you're a fan of exotic bird species or sailing, look no further than the Rusné in the Nemanus River Delta. Rusné is home to the popular location of the Venté Cape, also known as the Lithuanian Venice. This rural location is home to an extensive bird migration route so you can capture some rare and exciting species during your stay.
Tip: Enjoy a guided birdwatching tour in the Venté Cape to capture unforgettable moments.
Who Would Like to Live There: Bird watchers and nature lovers
Pros:
Good fishing opportunities
Home to exotic and rare bird species
Preserved natural environment
Cons:
Floods in spring
Few nightlife opportunities
English speakers are not common
8. Kernavė
Best Place to Live for History Buffs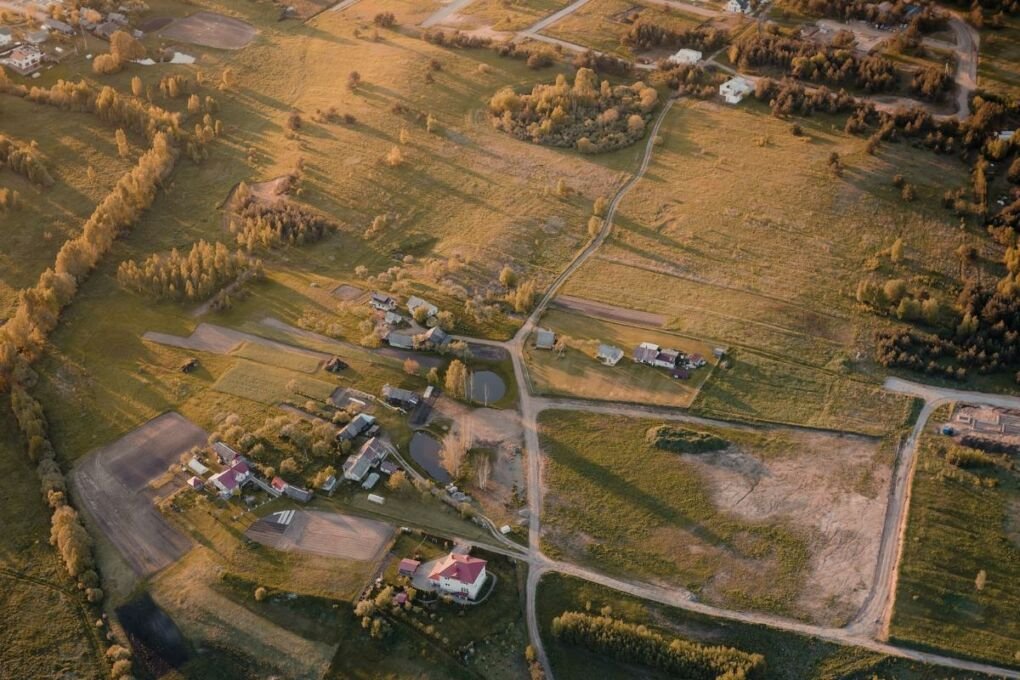 Cost of Living: $
Kernavė, a small rural town located in the southeast of Lithuania, is known for its rich architectural history and heritage, as well as its vast and open meadows and grassy flatlands. This tiny town showcases the history of Lithuania and its culture and holds an architectural site recognized by UNESCO. Despite its humble appearance, Kernavė is a popular destination for festivals, albeit less frequently than other Lithuanian locations.
Tip: Check out the UNESCO-accredited Cultural Reserve of Kernavė.
Who Would Like to Live There: History buffs
Pros:
Rich cultural, architectural, and historical roots
UNESCO-accredited world heritage site
A short drive from the capital city, Vilnius
Cons:
Small population – fewer entertainment opportunities
Fewer tourists – can feel isolating at times
Difficulty finding English speakers
9. Neringa
Best Place to Live for Adventurers
Cost of Living: $$
Neringa, spanning across the Curonian Spit peninsula, offers breathtaking scenery of large sand dunes, seaside views, and luscious forests. This ecological wonder is perfect for any adventurer needing some spectacular views that most could only dream of. With various resorts, museums, and national parks to choose from, those relocating are likely to be impressed.
Tip: Take a guided tour to the world-famous Coronian Spit or an incredible and unique experience.
Who Would Like to Live There: Adventurers and beach lovers
Pros:
Affordable-to-average living costs
Natural attractions, such as the Coronian Spit, a UNESCO-accredited site
Local cuisine and seafood
Cons:
Few nightlife opportunities
Coronian Spit only accessible via ferry
Over a five-hour drive from the capital, Vilnius
10. Klaipėda
Best Place to Live for Beach Lovers
Cost of Living: $$$
Klaipėda, situated on the coast of the Baltic Sea, is home to some of the best beaches and coastal locations in Lithuania. Being the third largest city in Lithuania, Klaipėda is a popular tourist destination, despite having a poor English-speaking population. With a range of beaches, resorts, national museums, and natural scenery, Klaipėda offers unique and fun entertainment for those looking to relocate.
Tip: Visit the Shore Beach Bar near Melnrage Beach to enjoy delicious food, drinks, and a warm day on the oceanside.
Who Would Like to Live There: Beach lovers and English speakers
Pros:
Easy access to beaches
Warm summers
Affordable-to-average living costs
Cons:
Freezing winters
Poor English-speaking population
Not suitable for families with children