Fiji is a breathtaking country with dense forests, crystal clear waters, and soft white sand beaches. The country consists of 332 different islands that collectively form the nation. Viti Levu and Vanua Levu are the most populated Islands of Fiji and also the biggest in mass.
The natural landscape of Fiji consists of mountain ranges that are populated with dense forests and a vast range of wildlife. You can expect a typical tropical climate on all the small islands with white beaches and crystal clear waters.
Fiji has a laid-back approach to life, and everyone abides by a concept called "Fiji time," which generally means that time deadlines are not strictly followed.
All the available Islands that form part of Fiji can be confusing for those itching to visit. But don't worry; this guide will help narrow down your options to the 7 best places to live in Fiji.
Read more: Enjoying the laid-back island life? Learn everything about the best places to live in Jamaica and plan your next island getaway.
Best Places to Live in Fiji for…
Expats: Suva
Groups: Nadi
Digital Nomads: Denarau
Nature lovers: Taveuni
Adventure seekers: Kadavu
Couples: Yasawas
Top 10 Places to Live in Fiji
1. Suva
Best place to live for Expats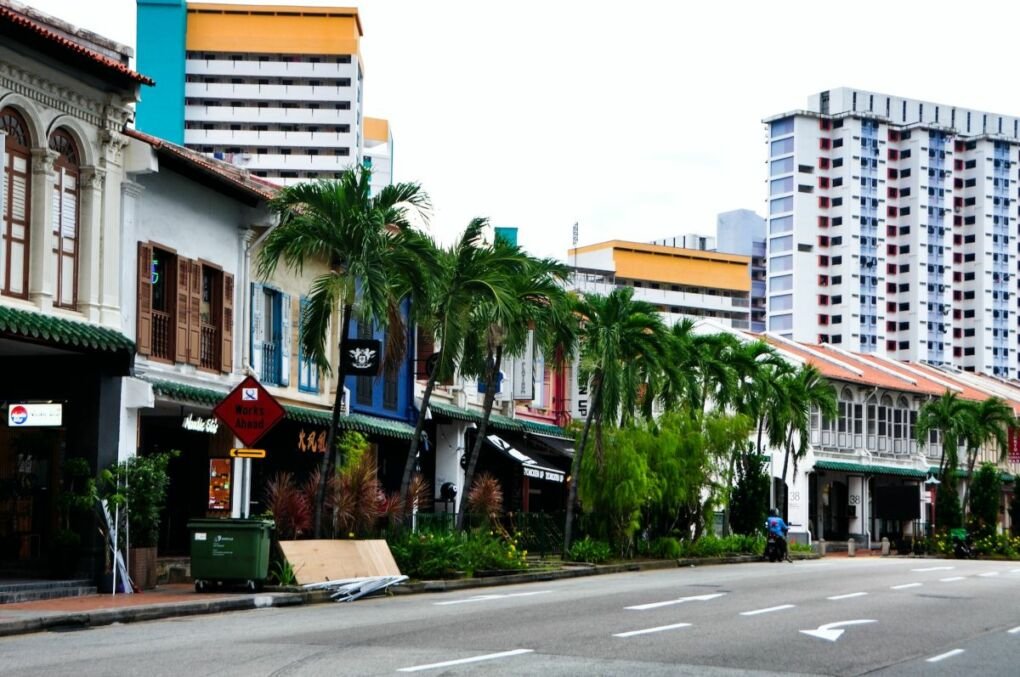 Cost of Living: $
Suva is the largest city in Fiji and also the capital. Most people from the island live in Suva, so it's the main hub with the country's best economic opportunities and cultural activities.
The city is a mixture of urban and tropical landscapes and experiences a lot of rainfall throughout the year. So much so that you can expect it to rain every day of the year.
The city has the most history of all the places on the island, with buildings reminding visitors of the age of colonial rule by the British combined with the native influences.
It is the most popular city in Fiji for expats, making it easier to integrate into a Fijian lifestyle. If you plan to move here, have a look at our guide to help make a new city feel like home.
Tip: Take a trip back to the Fijian ethnographic history by visiting the Museum of Fiji for interesting artifacts.
Who Would Like to Live There: Expats, Entrepreneurs, Digital Nomads.
Pros:
Lots of activities to choose from.
The most developed city in Fiji.
The city offers historical perspectives of colonial Fiji.
Cons:
Most crime activity in Fiji.
It rains almost every day of the year.
A far distance from the best beaches in Fiji
2. Nadi
Best place for Groups
Cost of Living: $
Nadi is a tropical paradise with crystal-clear waters, white beaches, and palm trees. also the third largest town in Fiji. It is the place where most tourists go to have an idyllic tropical island holiday filled with sun, sea, and a laid-back lifestyle.
The town is the first impression visitors get of Fiji as most inbound international flights land at the Nadi International Airport.
Tip: Visit the Garden Of The Sleeping Giant for a tranquil walk through a well-kept botanical landscape. A must-see, even if you are not a fan of plants.
Who Would Like to Live There: Friends together on holiday.
Pros:
Close to the main airport that receives most incoming flights.
Great weather for outdoor activities.
A clean environment
Cons:
A lot of tourists can lead to overcrowding.
Overpriced items at shops to target tourists.
Hecklers are common.
3. Denarau
Best place to live for Digital Nomads
Cost of Living: $$$
Denarau is a man-made island paradise that offers an exclusive experience with luxurious 5-star resorts stretching across the beachfront. The island offers visitors access to quality restaurants, fun activities, and different shops to buy all of your Fiji souvenirs to take back home.
Tip: Play an 18-hole golf match at the Denarau Golf and Racquet Club.
Who Would Like to Live There: Digital nomads
Pros:
Good internet speed.
High-quality accommodation.
Easy access to various activities in a small radius.
Cons:
Mostly tourists.
Gated from the real Fiji.
4. Taveuni
Best place for Nature Lovers

Cost of Living: $
It is the third largest island of Fiji and is nicknamed "the garden isle" because of Bouma National Heritage Park, which makes up a third of the island. It is covered in fauna and flora with unique plant species only found on this island.
There is also a volcano on the island, which is also a great place to hike. You don't have to worry; the volcano is not active, and the island is safe to visit.
Tip: As mentioned above, the must-see attraction is to visit Bouma National Heritage Park.
Who Would Like to Live There: Plant lovers and hikers.
Pros:
An abundance of unique plant life.
Sparsely populated and peaceful.
World-renowned snorkeling and dive sites.
Cons:
Slow or no internet. (which could be a pro if you would like to disconnect for a while)
The infrastrructure is lacking.
Lots of bugs.
5. Kadavu
Best place for Adventure Seekers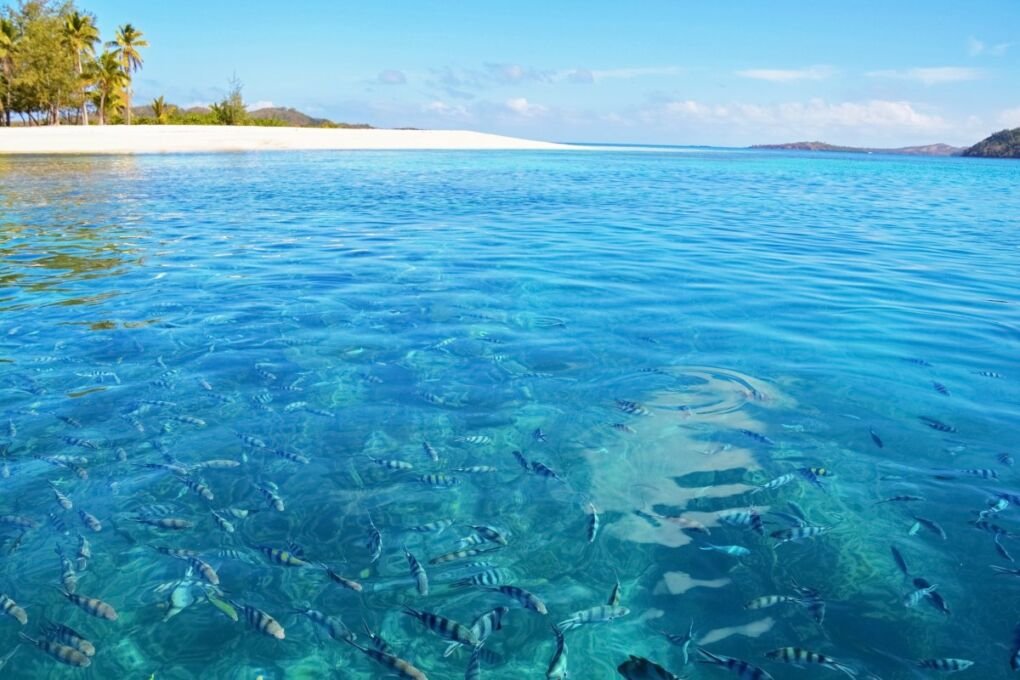 Cost of Living: $
Kadavu is the fourth largest island in Fiji. It is part of a group of volcanic islands, and the landscape is covered with forests which is a habitat for a wide variety of bird species.
Kadavu offers visitors the opportunity to indulge in various water activities like diving, surfing, kayaking, snorkeling, and swimming.
Tip: Go snorkeling in the Great Astrolabe Reef, which is a famous spot.
Who Would Like to Live There: Surfers, water sports lovers.
Pros:
An abundance of water activities.
Beautiful raw nature scenes to explore.
Cheap living
Cons:
Far away from shops.
Bugs like mosquitoes can be a nuisance.
Weak internet.
6. Yasawas
Best place for Couples
Cost of Living: $$
A group of small islands provides visitors with the opportunity to detach from the modern-day hustle and bustle of life. The pristine beaches and blue sapphire lagoons create a light environment that soothes your soul to a deep state of relaxation.
The cabins and cottages are simple yet cozy, and there are also luxurious options for those seeking more modern accommodation.
Days are filled with swimming, snorkeling, and soaking up the sun. The hammocks are ideal for cozying up with a book you never have time to finish.
Tip: For an unforgettable experience, visit the Sawa-i-Lau Caves
Who Would Like to Live There: Couples and professionals looking to unwind.
Pros:
Perfect place to unwind and disconnect
Privacy
Beautiful tropical sceneries.
Cons:
Add-ons like alcohol and activities can be expensive.
Far from shops and nightlife.
The ferry ride to the island takes about four hours.
7. Lautoka
Best place to Live for Island Hoppers
Cost of Living: $
Known as the sugar city for its role in growing sugar cane, Lautoka is the second largest city in Fiji. Lautoka is a port town that offers easy access to the Yasawas, Tuvalu, and Navewa, among others, to the north west and other Maritime activities.
Lautoka offers you the best of both worlds with easy access to nature while still being close to all the action of a city lifestyle. Whether you plan on island hopping to see the best bits of Fiji or intend on settling down, Lautoka is a fantastic option.
Tip: Visit the highly rated Koroyanitu National Park. A rainforest with beautiful hiking trails, waterfalls, and a variety of bird species.
Who Would Like to Live There: Island hoppers.
Pros:
Perfect place to unwind and disconnect
Easy access to islands in the north west of Fiji.
Close to the Koroyanitu National Park.
Cons:
Extremely hot weather and humidity can get uncomfortable.
Inconsistent water supply.
Poor sewage infrastructure.