Indonesia undoubtedly has some of the most amazing places for tourists, from the white sandy beaches and hikes to the volcanoes and beautiful architecture of the temples. Consisting of more than 17,000 islands offering different activities and sights to see, this paradise definitely has something to offer for everyone.
But for those planning a more permanent move, so many options to choose from can turn planning your move to paradise into an absolute nightmare.
So to help you narrow down your search, here's a list of the best places to stay in Indonesia.
Next Read: See if Indonesia made it into our list of the best places to live in Asia.
Best Places to live in Indonesia for…
Expats: Jakarta City
Digital Nomads: Canggu
Solo Travelers: Ubud
English Speakers: Kemang
Couples: Sanur
Groups: Yogyakarta
Top 10 Places to Live in Indonesia
1. Jakarta
Best City for Expats
Cost of living: $$
If you are not put off by the hustle and bustle of living in a big city, then the capital city of Jakarta is the place for you. This city is Indonesia's economic and cultural hub, with lively nightlife and plenty of shopping malls.
Tip: Download a traffic app like Waze to avoid getting stuck in heavy traffic jams.
Who Would Like to Live There: Expats and digital nomads
Pros:
Good public transportation
Huge variety of shopping malls close by
Great nightlife
Cons:
Awful traffic
Pollution
Overcrowded city
2. Canggu
Best City for Digital Nomads
Cost of living: $$
Canggu is a popular destination located on the south coast of Bali. This town is known for great beachside living as well as surfing. Here you will find plenty of restaurants serving vegan and vegetarian foods as well as accommodation for different price ranges. The co-working spaces and working cafes have attracted many expats and digital nomads.
Tip: Dojo is one of the best places to go if you're seeking a good co-working space as it offers a scenic view over Echo beach.
Who Would Like to Live There: Digital nomads
Pros:
Growing digital nomad community to mingle with.
Variety of co-working spaces
Many restaurant options
Cons:
Can get very busy during peak seasons
Internet speeds can be slow
Need a scooter to get around
3. Ubud
Best City for Solo Travelers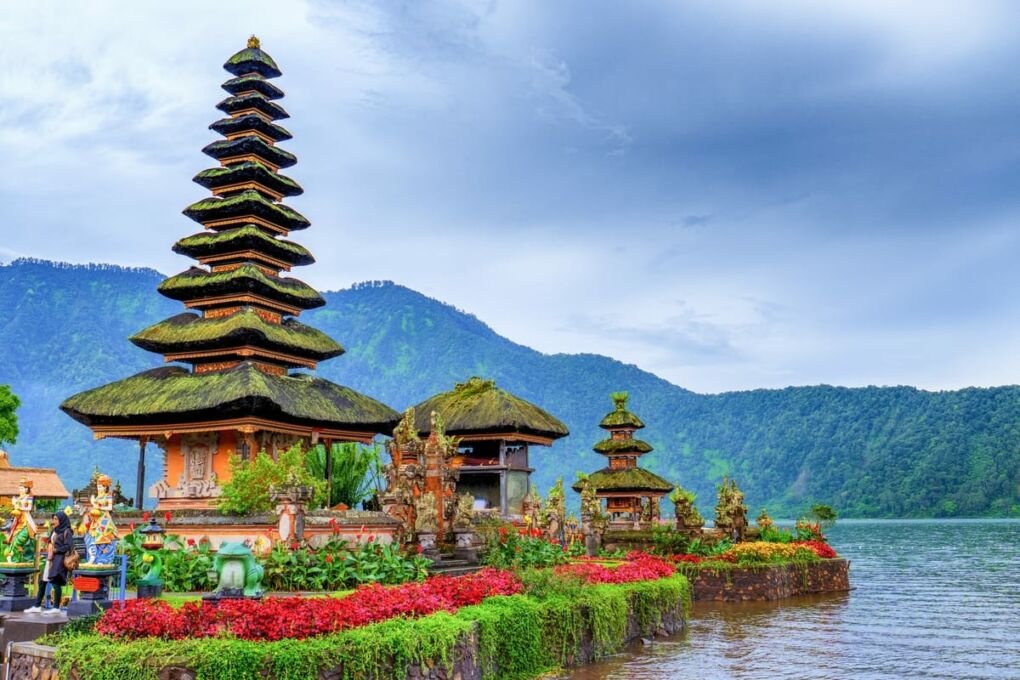 Cost of living: $$
Landlocked in the center of Bali is Ubud, so if you're looking for a place close to the beach, this may not be for you. But, if you want to experience Balinese culture at its best, then a trip here is a must.
The town is the cultural heart of Bali, and you will find many arts and craft shops here. For those on a more spiritual journey, there are meditation classes, reiki healing, temples, and yoga classes to keep you busy.
Tip: Always be friendly to the tour guides and taxi drivers as they will look out for you
Who would like to live there: Solo travelers and groups
Pros:
Cheaper accommodation
Alternative therapies
One of the safest towns in Bali
Cons:
Need a scooter to get around
No beach
Tourist hotspot
4. Sanur
Best City for Couples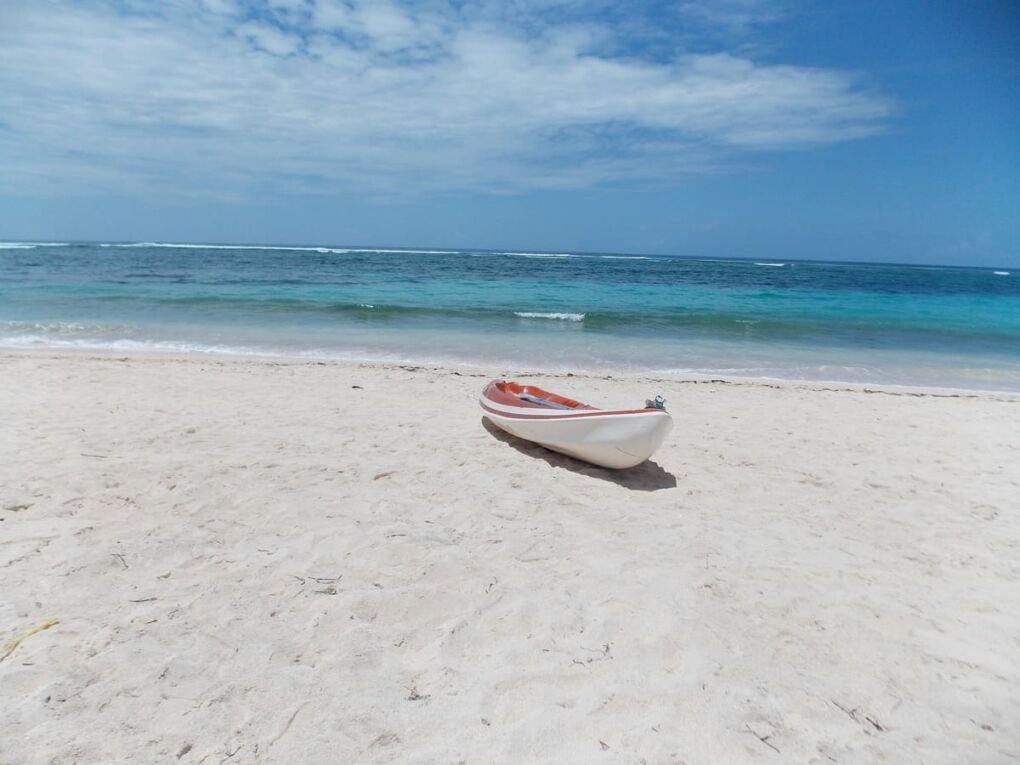 Cost of living: $$
This town, located on the east coast of Bali, is perfect for those looking for a quiet and peaceful place to live. It is surrounded by beaches and has international schools for children. Due to its tranquil atmosphere and affordable living costs, many expats have decided to settle here.
Tip: For a taste of the nightlife and cheap street food, Pasar Sindhu Night Market is the place to go.
Who would like to live there: Couples and expats
Pros:
Affordable cost of living
Quiet and peaceful area
Community of expats to socialize with
Cons:
Not much to do
It may be too quiet for some
5. Kemang
Best City for English Speakers
Cost of living: $$
Located in the South of Jakarta is the city of Kemang. It has many international schools and various high-end residential properties to choose from. The area is strategically located close to business districts, but the prices of residential accommodation are much lower compared to other neighborhoods in Jakarta.
The area is only 20 minutes away from malls, restaurants, and bars, which are sure to keep you entertained on a night out with friends or family.
Tip: The Golden Triangle is a must-visit for entertainment
Who would like to live there: English speakers and expats
Pros:
Easy access to the business district
Numerous international schools nearby
Near entertainment areas
Cons:
Traffic congestion
Cost of living can get expensive
6. Yogyakarta
Best City for Groups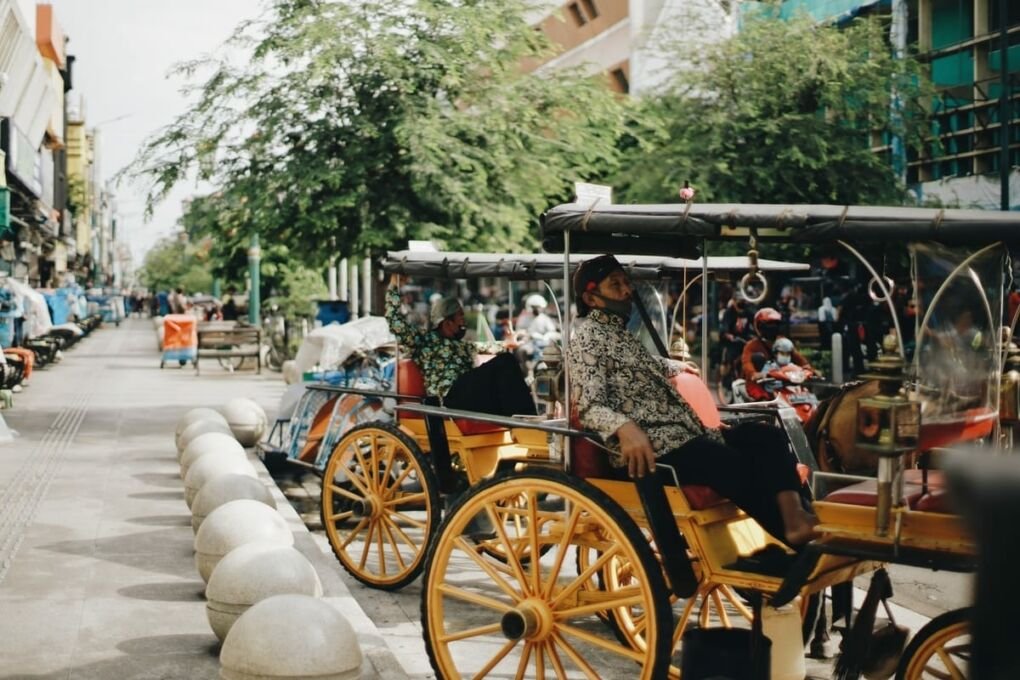 Cost of living: $
On the island of Java lies Yogyakarta, the only monarchy in Indonesia. The city is an important center for Javanese arts and culture with a large student population. The accommodation and restaurants in this laid-back town are also cheaper than in other parts of Indonesia.
Tip: Go see the sunrise at Borobudur temple
Who would like to live there: Groups, couples, and solo travelers
Pros:
Close to educational facilities
Lower cost of living
Rich in arts and culture
Cons:
Close to an active volcano
Not the best public transport system
7. Menteng
Best City for Affluent Expats
Cost of living: $$$
This affluent neighborhood in the center of Jakarta is home to diplomats and wealthy business people. Strategically located, it provides easy access to the business district, malls, markets, and embassies.
Tip: Plaza Menteng is the closest mall with banks and coffee shops
Who would like to live there: Affluent expats and English speakers
Pros:
Close to the business district
Nearby malls and eateries
Central location
Cons:
Terrible traffic
High cost of living
The area is prone to flooding during the rainy season.
8. Bandung
Best City for Fashion
Cost of living: $
Located in West Java, Bandung is the third-largest city in Indonesia and is only 2.5 hours outside of Jakarta. It is well known for its cooler climate and art deco architecture. Bandung is also a great shopping destination attracting bargain-hunting visitors from countries like Singapore which is also one of the best places to visit in Southeast Asia
Tip: Most expats live in northern Bandung or Lembang
Who would like to live there: Expats, digital nomads, fashionistas
Pros:
Cooler climate
Shopping destination
Public transport is cheap
Cons:
Traffic congestion
The Internet can be slow
It can get crowded over weekends
9. Surabaya
Best City for Business
Cost of living: $
Surabaya is a port of entry located in East Java and has a booming business and industrial hub. It is one of the cleanest cities in Indonesia, with very low crime rates. The city is well known for its friendly people and delicious Javanese food, and the cost of living is also very low.
Tip: It gets very hot and sunny during the day, so make sure you wear a hat and sunscreen
Who would like to live there: Solo travelers, business people, and families
Pros:
Low cost of living
Friendly people
Very safe
Cons:
Slow internet speeds
Not a tourist hotspot
Not much to do
10. Uluwatu
Best City for Surfing
Cost of living: $$
On the south coast of Bali lies Uluwatu; this laid-back town offers an escape from the crowds that frequent the more "touristy" parts of the island. The area is surrounded by beaches and beautiful cliffside views and is a trendy spot for surfing.
Tip: Get an international driver's license to avoid any trouble with the police when riding your scooter
Who would like to live here: Solo travelers and digital nomads
Pros:
Surfing
Not overflowing with tourists
Fantastic beaches and cliffside views
Cons:
Not a lot of places for entertainment
Locals don't speak English well
Need a scooter to get around
Final Thought
We are finally at the end of our list.
Indonesia has a variety of suitable places to accommodate different tastes and budgets but if you are still undecided about this country, consider visiting some of the other countries in Asia before settling.
Safe Travels!