Singapore is a dazzling city known for its rapid development and pristine streets. It is a hub of business and tourism with a vast community of expats. Even though it's a small island country, the best places to live in Singapore are hard to narrow down.
We've been around the world and explored some of Asia's best places to live, and Singapore comes out on top. Here's a list of our favorite locations to live in Singapore.
Best Places to Live in Singapore For…
Expats: Tiong Bahru
English Speakers: Woodlands
Digital Nomads: Robertson Quay
Solo Travelers: The East Coast
Couples: Orchard
Groups: Sentosa
Top 10 Places to Live in Singapore
1. Tiong Bahru
Trendy Estate Living for Expats
Cost of living: $$
Tiong Bahru in Singapore's 3rd District is a trendy expat-enclave neighborhood. It provides a calm and quiet escape from the busyness of Singapore's CBD. Tiong Bahru's international food and shopping scenes are ideal for new expats to avoid the dreaded culture shock. Tiong Bahru has a wide selection of eateries, entertainment, and public spaces.
Tip: Tiong Bahru is the best place to grab some French pastries and other treats.
Who would like to live there: Expats, couples, families, and solo travelers.
Pros:
Modern ArtDeco neighborhoods.
International community.
Fantastic places to eat.
Cons:
The cost of living can get high.
It can feel touristy at times.
2. Woodlands
Popular with American Expats
Cost of living: $
Woodlands is known for its mix of locals and expatriates. Here you'll find ideal living space for a lot less than in the city. Families love Woodlands because of its many international schools and tranquillity. Woodlands is one of the northern-most points on Singapore's MRT, but it's easy to access on the Thompson – East Coast line.
Tip: Take advantage of Woodlands' location and spend a weekend or two in nearby Malaysia.
Who would like to live there: English-speaking couples and families.
Pros:
Tranquill
Lots of amenities and shopping.
An abundance of international schools.
Cons:
60 minutes to the CBD on the MRT.
Less activity than near the city.
Mostly apartment or condo living, gardens are rare.
3. Robertson Quay
Easy Access to Central Singapore
Cost of living: $$
Robertson Quay is a trendy expat area in downtown Singapore. It's extremely close to the CBD, Chinatown, and Clarke Quay. Being just outside of the CBD will save you a little on rent. Because of the large expat community, Robertson Quay is the place to go to enjoy some of the best international cuisines on the island.
Tip: Check out Havelock Road when you're searching for accommodation.
Who would like to live there: Digital nomads, young expats, and families.
Pros:
Large expat community.
International Cusine
Close to Chinatown and surrounds.
Cons:
It can feel crowded at times.
Lots of fast-moving bicycles and scooters.
High demand for housing.
4. East Coast
Ideal for Solo Expats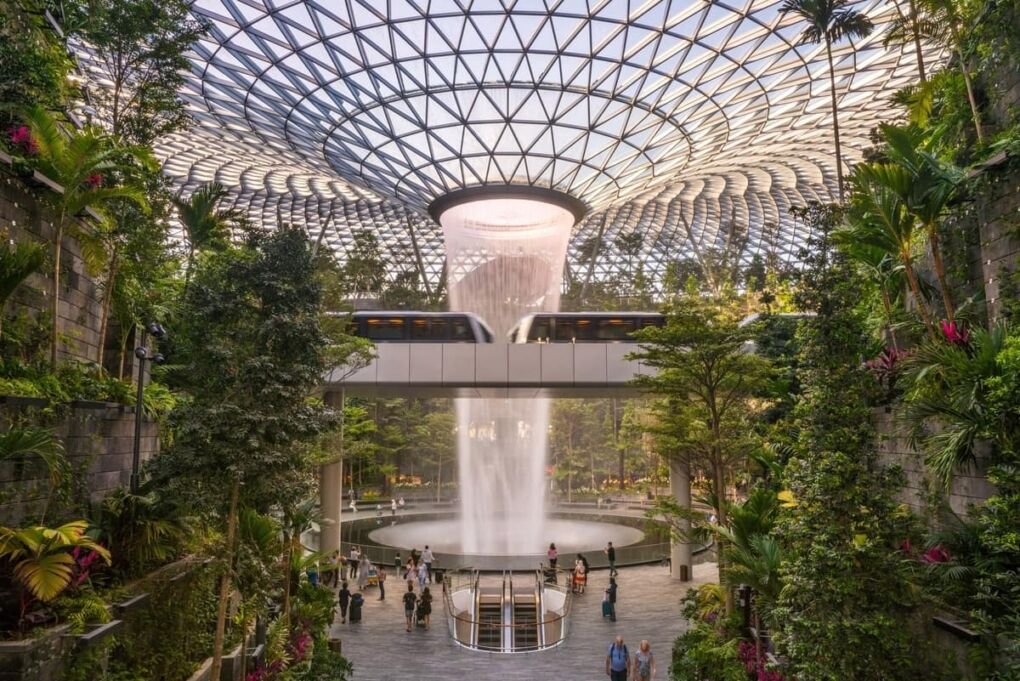 Cost of living: $
Singapore's East Coast area extends 11 miles (18km) from Changi International Airport to Kallang. There's a great mix of accommodation styles and plenty of entertainment options, making it really attractive to expats. The Katong area is especially popular for its culture, attractions, and neighborhoods.
Tip: Check out the Siglap area for a bit more space north of the town.
Who would like to live there: Solo travelers and couples.
Pros:
Colorful neighborhoods.
A mix of locals and expats.
Close to Changi International Airport.
Cons:
It mostly sits on a busy MRT line.
Airport and residential traffic near Changi area.
5. Orchard Road
Couples Accustomed to City Living
Cost of living: $$$
Living on and around Orchard Road is the best location for young expats and couples who are used to being in the city's heart. Life on this pristine tree-lined boulevard is well worth the high cost of living. Orchard Road is famous for its major international brand stores, luxury hotels, and extravagant penthouse suites.
Tip: Riding the red line from Orchard Road will take you all the way down to Marina Bay.
Who would like to live there: Well-established expats accustomed to life in the city and couples.
Pros:
Prime location in the heart of Singapore.
Excellent nightlife and pristine streets.
Luxury living with lots of amenities.
Cons:
Very high cost of living.
This area is always busy with people and traffic.
It gets hot and humid here.
6. Sentosa
Fantastic for Families and Groups
Cost of living: $$
Living away from Singapore's CBD can get lonely as a solo traveler. But, for families and groups, staying on Sentosa Island is one of the best ways to escape the city and enjoy Singapore's beaches.
Tip: Spend a day out on a boat at ONE°15 Marina.
Who would like to live there: Families and friend groups.
Pros:
Ocean views around the island.
Laid-back community living.
Many shared accommodation options.
Cons:
A fair distance from the CBD.
Many tourists at peak travel times.
Lacks the convenience of the city.
7. Kembangan
Live with Singapore's Locals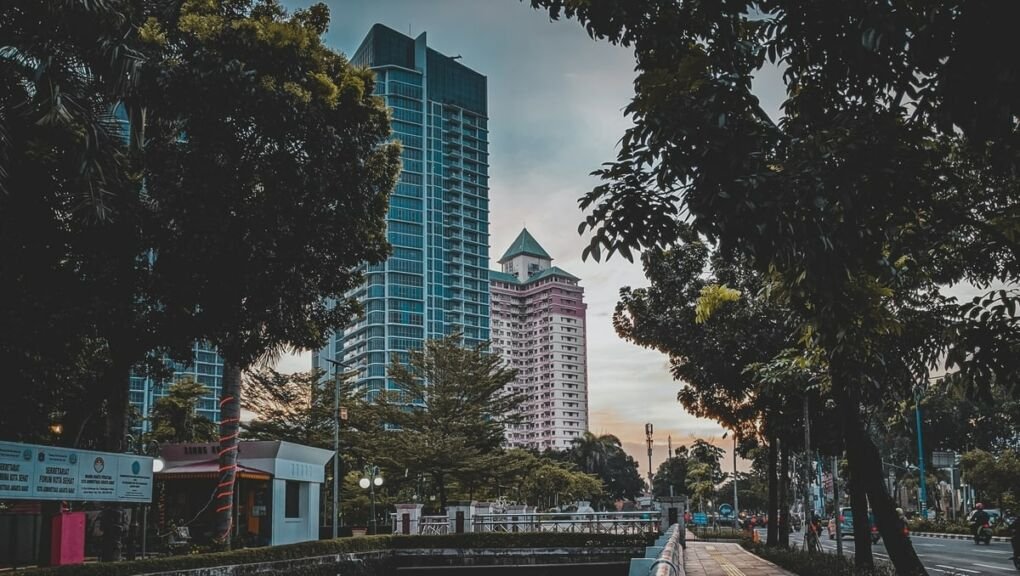 Cost of living: $ – $$
You'll know you've touched down in Singapore when you hear the name "Kembangan" announced on Singapore's MRT. Kembangan is an area where the locals live, just a few stops from the Changi area. The residents here are friendly, welcoming, and diverse. Like the rest of Singapore, Kembangan is very safe.
Tip: Take a quick ride down to Raffles for a 'Singapore Sling' and incredible nightlife.
Who would like to live there: Young expats, digital nomads, couples, and families.
Pros:
Close to Changi International Airport.
Cheaper accommodation.
Lots of friendly locals and good food.
Cons:
Less touristy.
Not a typical English-speaking expat area.
More local and less international shopping.
8. Holland Village
A Village for Locals and Expats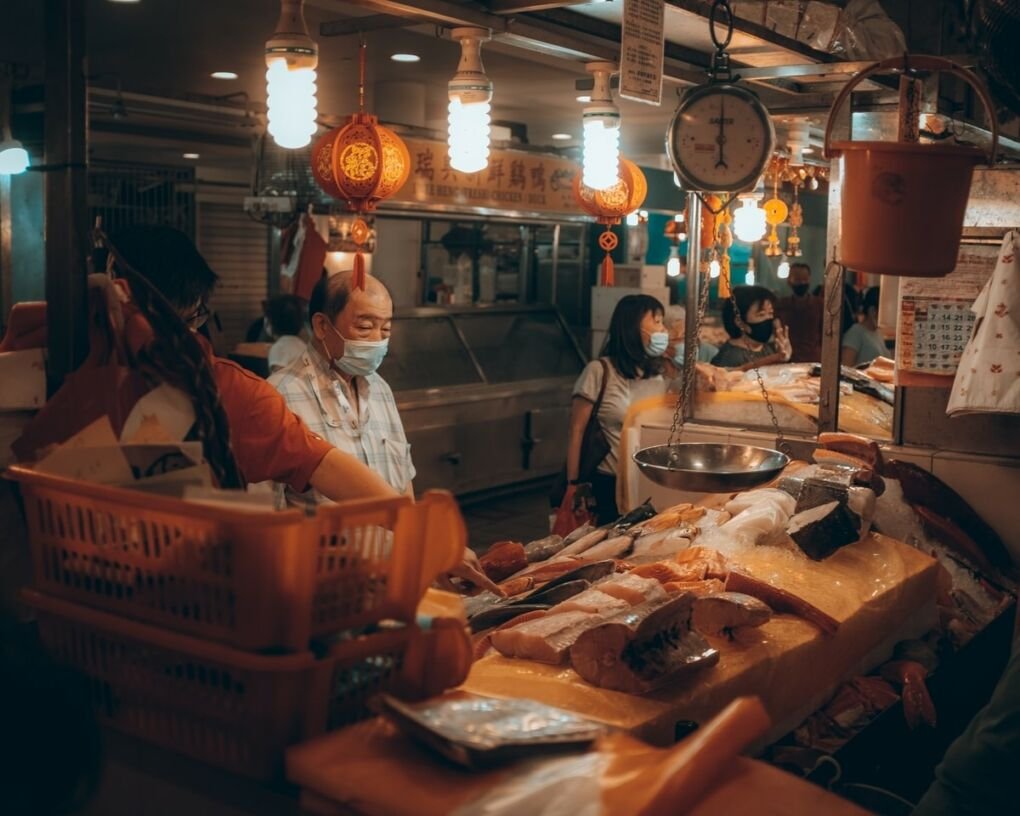 Cost of living: $$
Holland Village is one of Singapore's most popular expat neighborhoods. It offers residents a wonderful combination of accommodation styles, from apartments and condos to large family homes. 'Holland V' has excellent schools, markets, entertainment and restaurants, and plenty of green spaces.
Tip: This area is ideal for those who enjoy a combination of suburbs and greenery.
Who would like to live there: Families, couples, English speakers, and digital nomads.
Pros:
Variety of accommodation styles.
Quieter than the city.
Lots of green space.
Cons:
High price and demand for property.
+30 minutes to CBD via MRT.
Its restaurants and bars get busy at night.
9. Tanjong Pagar
Walking Distance from the CBD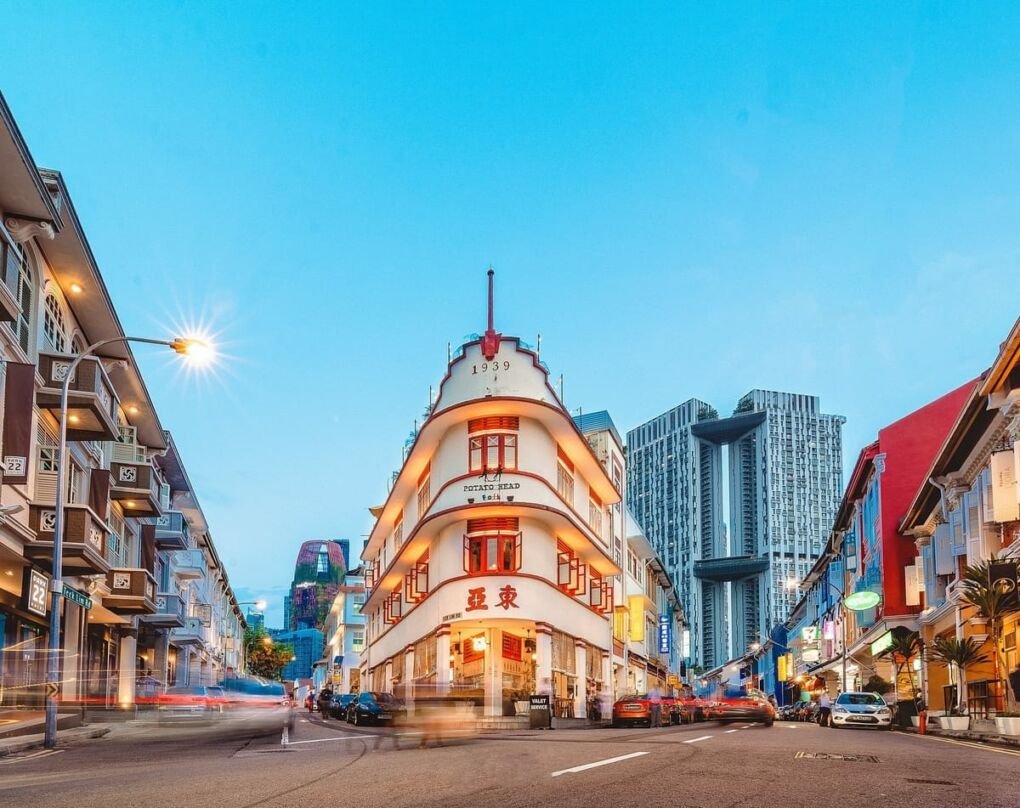 Cost of living: $$$
Tanjong Pagar is within walking distance from Singapore's CBD. This area mainly caters to those with corporate lifestyles. Living in Tanjong Pagar can be very expensive, but the convenience and amenities are well worth it for residents who work in the CBD.
Tip: Experience multicultural Singapore by visiting "Little Korea" in the north of Tanjong Pagar.
Who would like to live there: Solo expats and digital nomads.
Pros:
Very close to the CBD.
International food scene.
Most accommodation comes with amenities.
Cons:
Very high cost of living.
High demand for property.
Busy and sometimes noisy area.
10. Geylang
Lower-cost Living in Central Singapore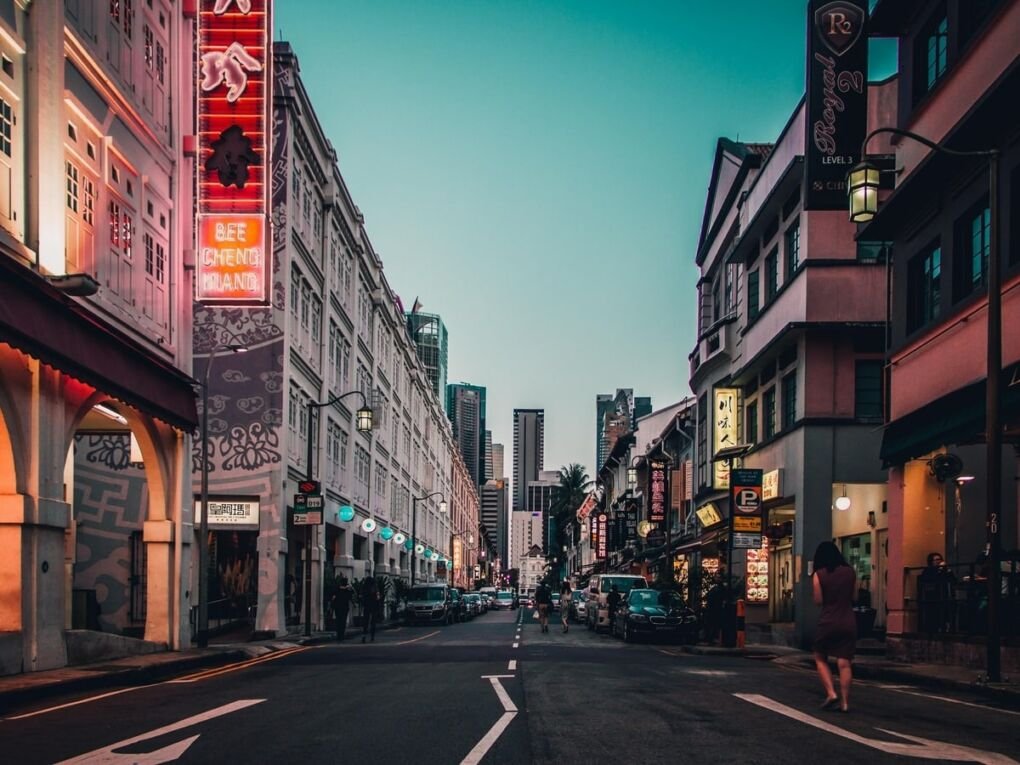 Cost of living: $
Geylang will feel like home for any international city-slickers. This busy area in downtown Singapore has a sizeable Chinese community and is also home to many solo travelers. The activity in Geylang never stops, and it's the perfect place for those who find the still suburbs a little eerie.
Tip: Head to Native on Amoy Street while you're bar-hopping. It's one of Asia's top 50 bars.
Who would like to live there: Solo travelers and Digital Nomads.
Pros:
Lots of activity.
Very close to the city center.
Lower cost housing.
Cons:
This area gets very busy and noisy.
High demand for accommodation.
Singapore's grimiest neighborhood. (It's still immaculate on global standards)
FAQs
1. Is it Safe in Singapore?
It's very safe in Singapore. Actually, it's considered to be the safest country in Asia.
2. What Currency Do They Use in Singapore?
The Singaporean Dollar. It's the 13th most traded currency in the world.
3. What Language Do They Speak in Singapore?
Singapore has four official languages. Most people in the country speak English, but Malay, Tamil, and Mandarin are also widely spoken.
4. How to Travel Around Singapore?
Hop on the MRT. Singapore has an extremely efficient and clean metro system. With stations at every busy spot in the city, you ought to love it as much as we do.